Today I thought I would share 9 rooms where I used rugs, and offer some ideas for your rugs and rooms.
This is part of the French Country Friday series, so be sure to go all the way to the bottom of the post the all of the other blogs included our Friday event.
I want to announce the winner of our Third Living sheet set, Carrie Bannister!!!  Woo hoo!!!
The first one is a layered effect. I layered a wool flat weave rug over a sisal rug to extend it. The 4×6 rug was not big enough for this space. Most spaces I work with seem to do best with a 9×6 rug, although this room did just fine with a 5×8 rug. The sisal underneath is a 5×8.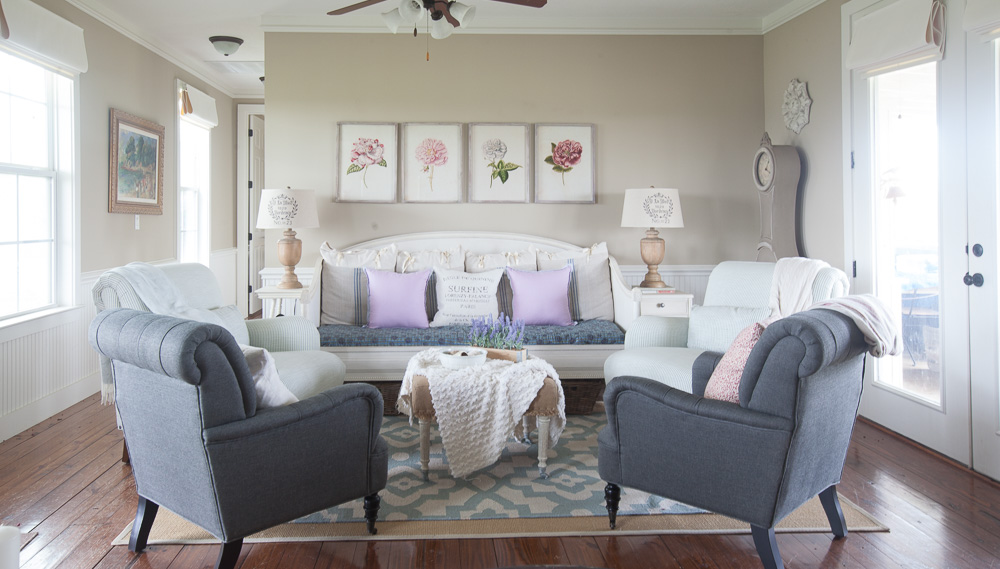 This next room is large and I couldn't find a rug large enough. It's about 14 ft wide. I had a rug custom made from carpet. CLICK HERE for the post about this rug option. This is a very short plush carpet with a leaf pattern.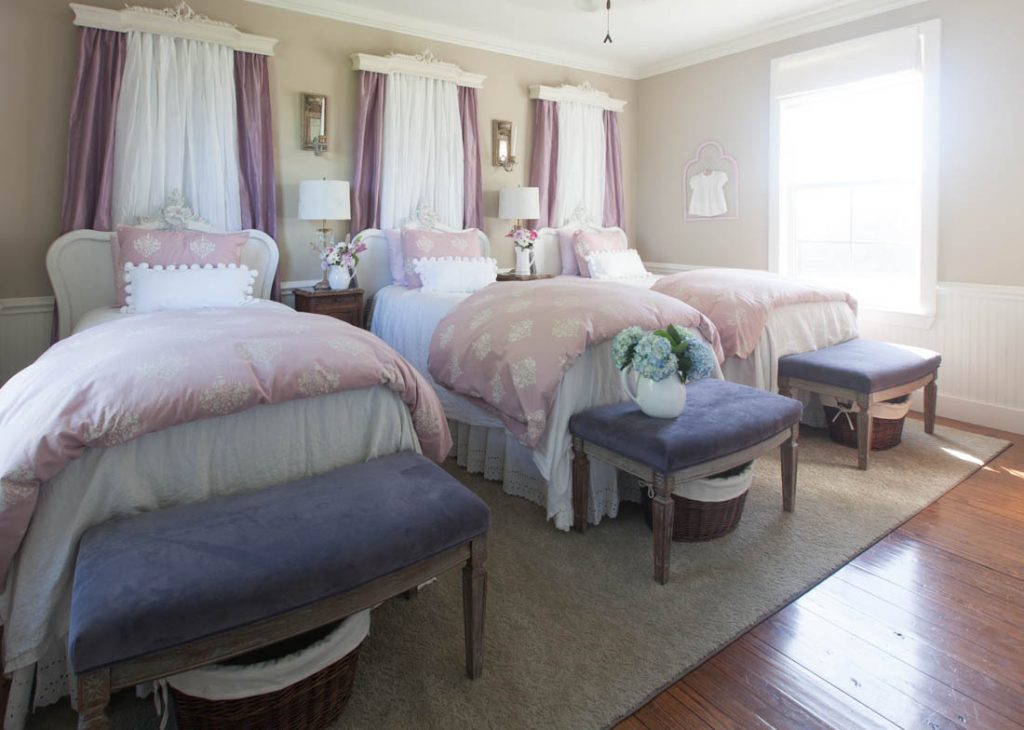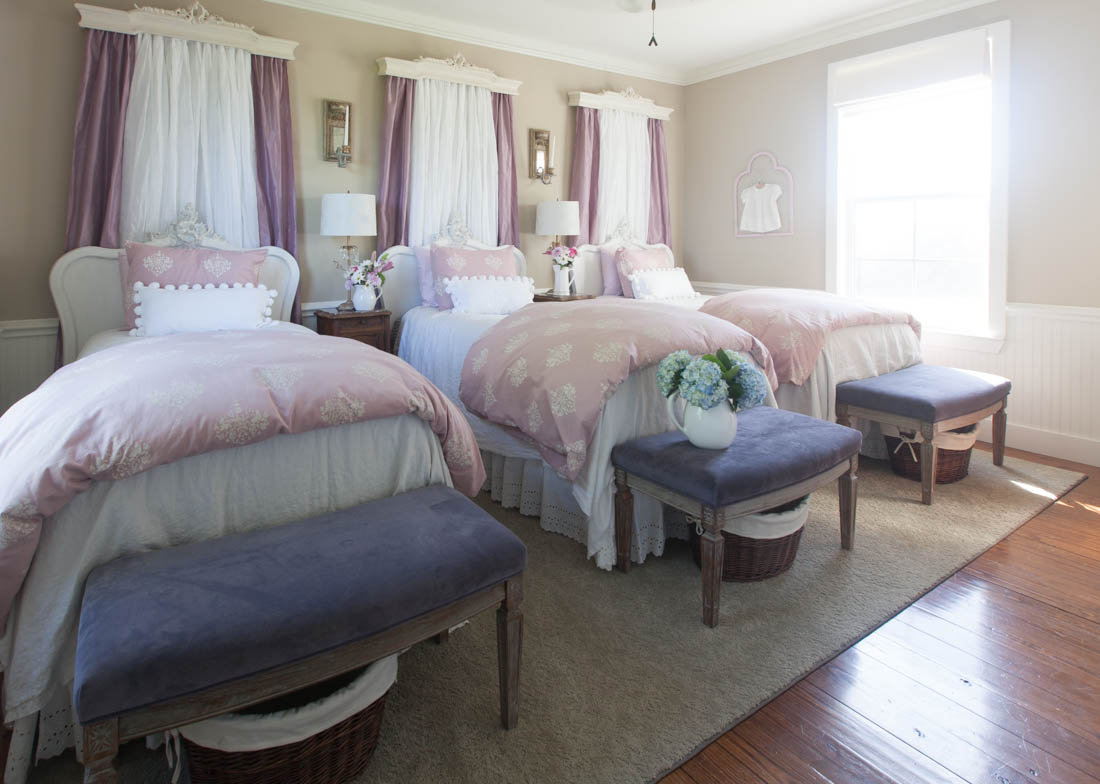 Below is an indoor/outdoor rug. CLICK HERE to see more about this rug. It's a flat weave rug that looks like cotton but is actually an indoor/outdoor rug. It's a 5×8 rug that I turned lengthwise in the room. It could be moved up closer to the nightstands. This is the smallest size rug I recommend with a twin bed. You could go bigger, but I don't recommend going smaller. If I went larger, I would turn the rug the other direction.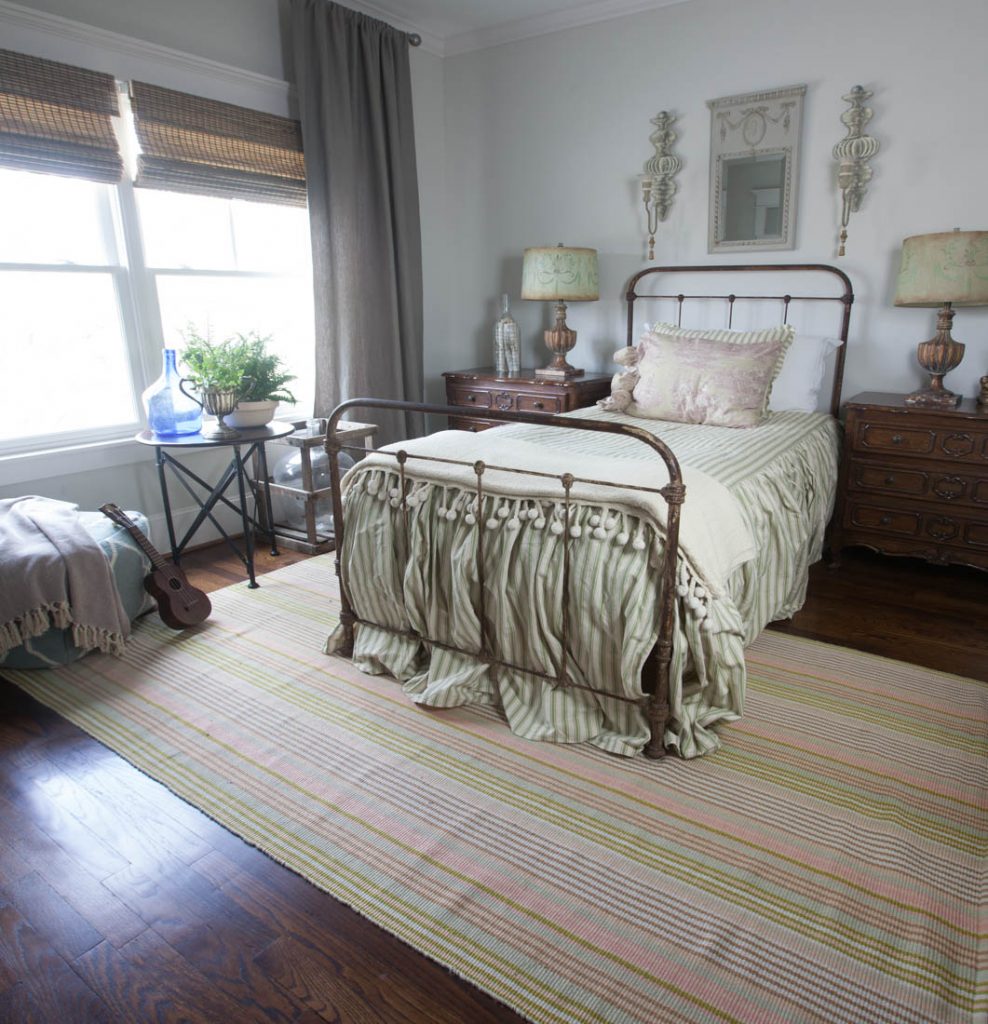 The next rug is a bamboo rug that has the alphabet printed on it in two different fonts. This rug does not appear to be available any more, which is too bad, because I get a lot of questions about it. I sure wish I had a current source for it.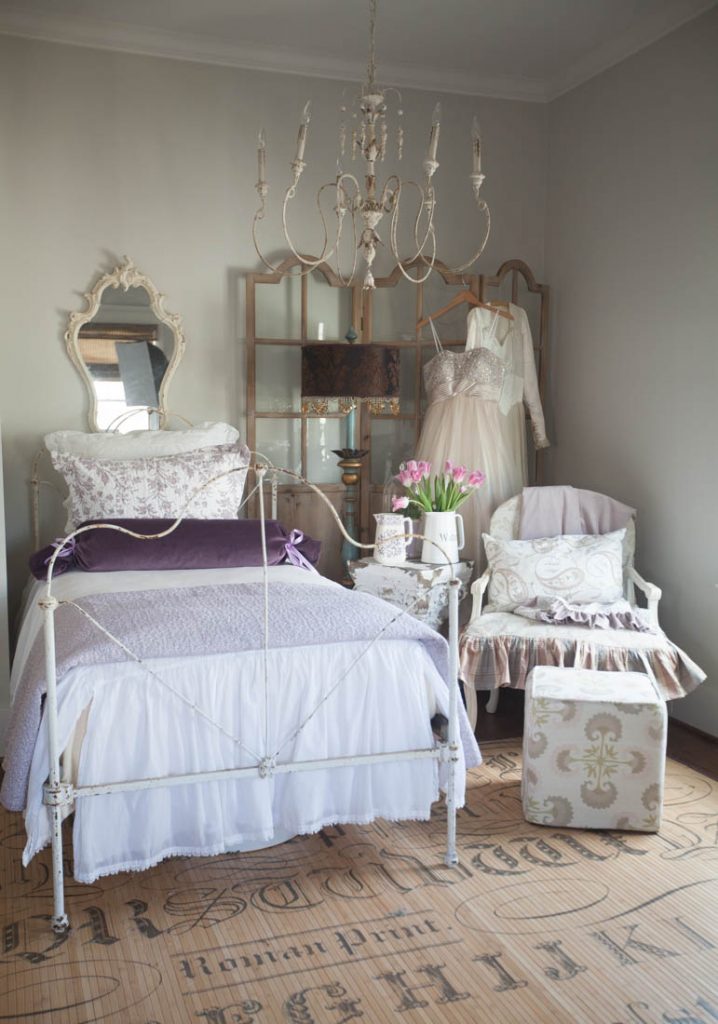 Below is a wool flat weave rug in our living room. I got a great deal on it because it was being discontinued. It's about 9×12, so it's a large size, but to work with all of the furniture, that is the correct size. This is one of my favorites with the blue stripes.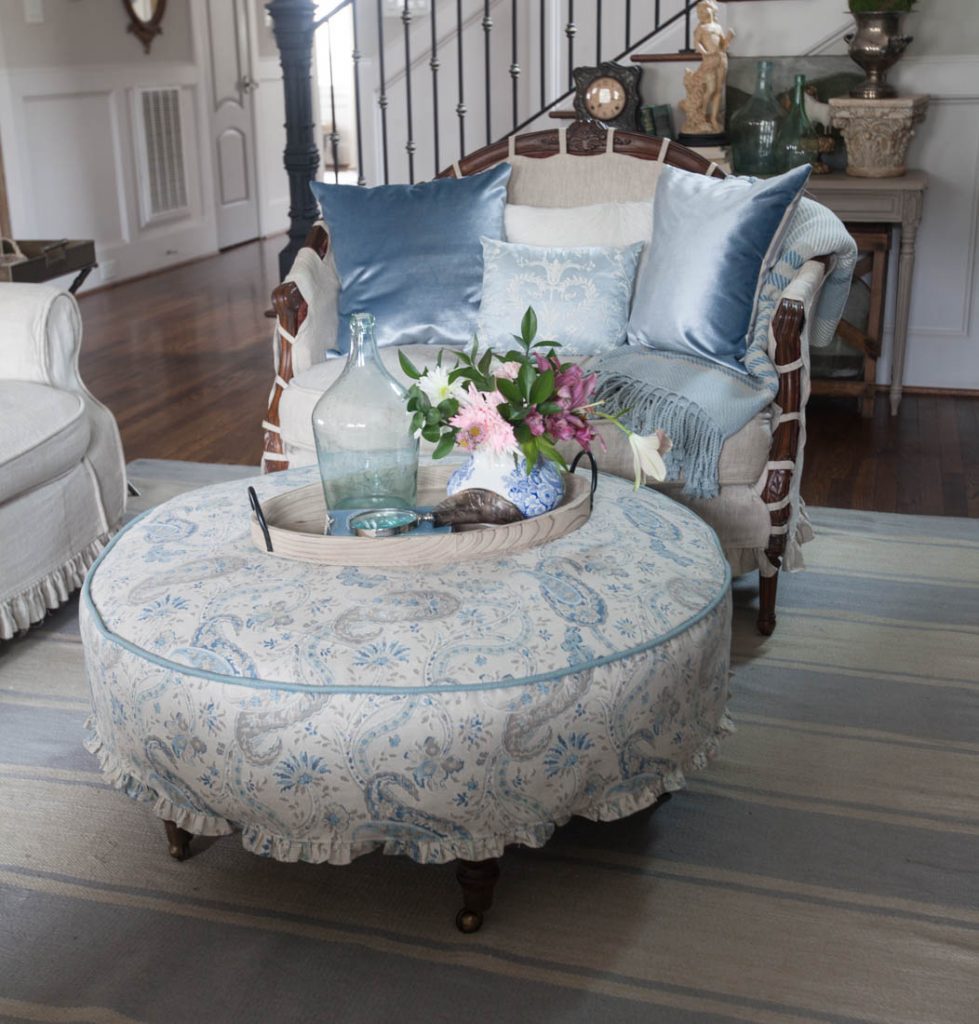 If you didn't notice yet, I love flat weave rugs. They are truly my favorite kind of rug. Wool is great because it resists stains. The rug below in our bedroom is a wool flat weave rug with a Moorish key design.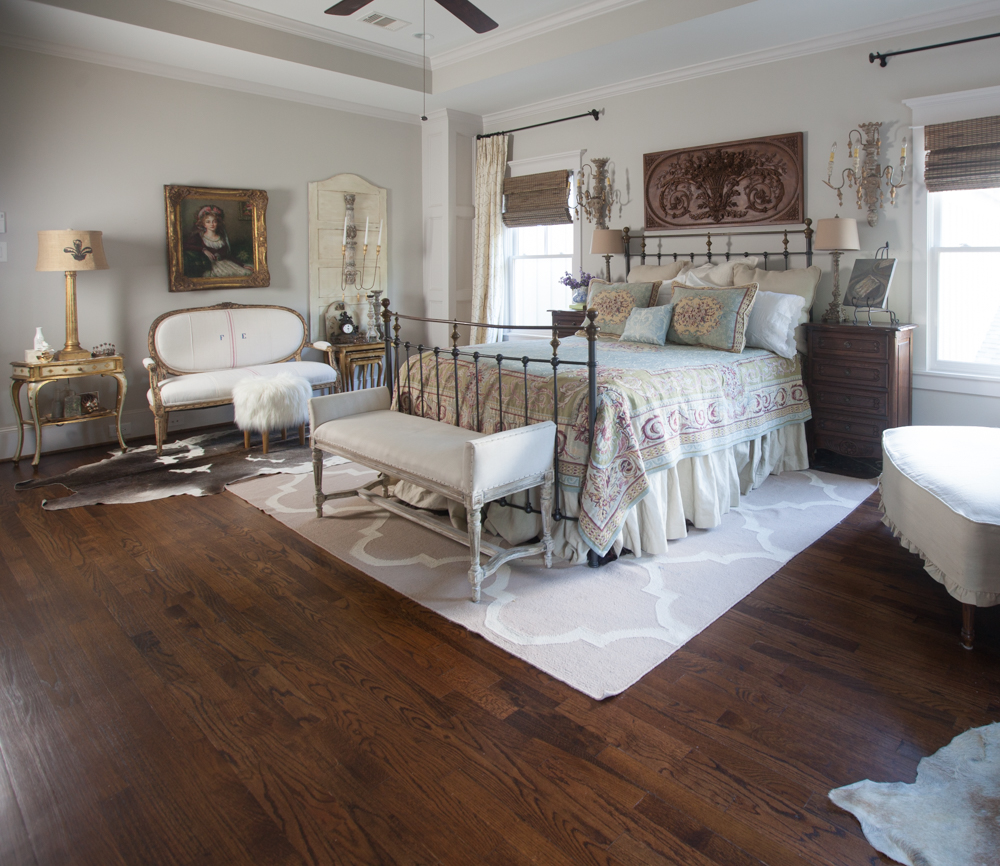 The rug below is a perfect size for the room, and I love the color. It's a Dash and Albert indoor/outdoor rug in a flat weave. You can get more info on the rug HERE.  It's an 8×10 rug.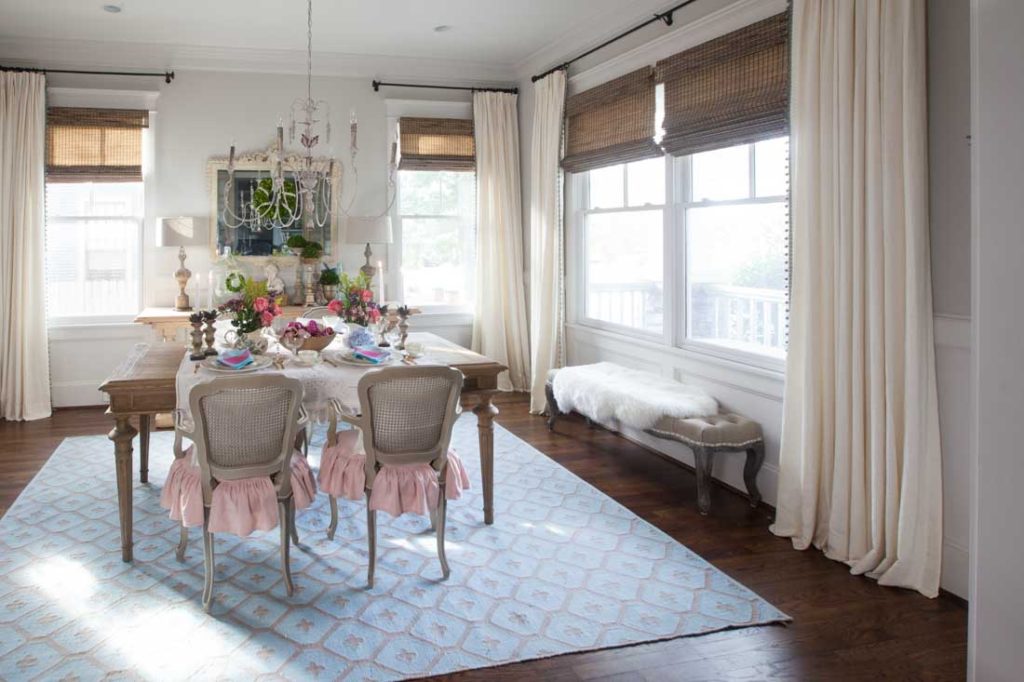 This is a much smaller rug, but it works for the sitting area. I love the colors and the design. You can get more information on that rug HERE. It's a vintage rug that has been overdyed.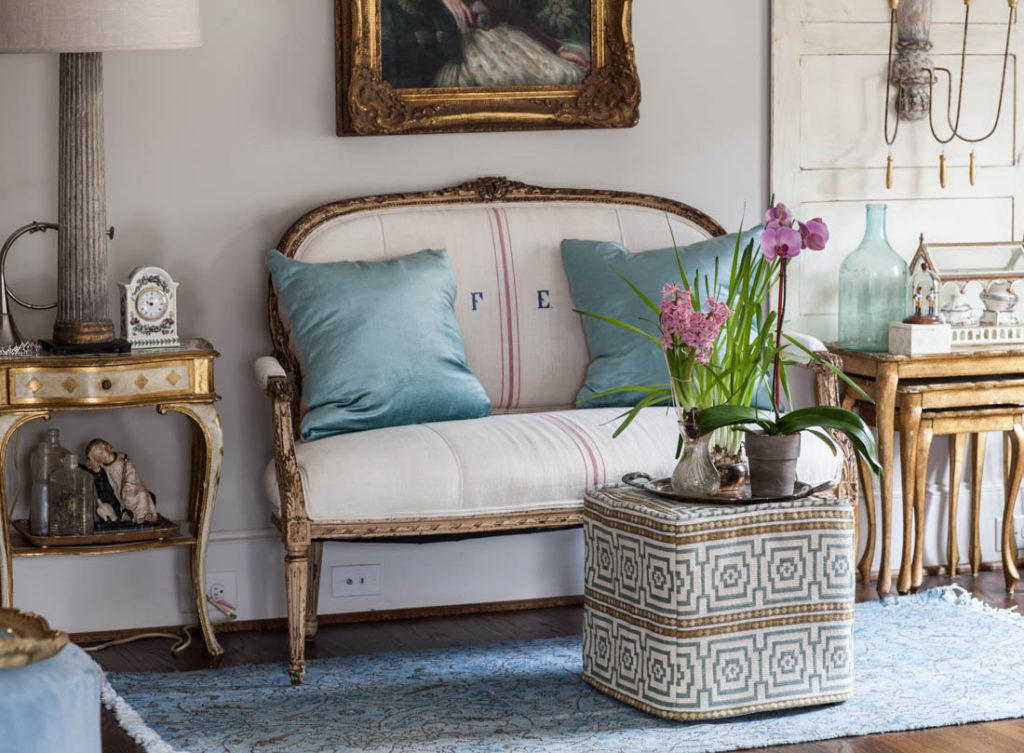 Lastly I have a hide rug. I find these at the Round Top Antique show, but they are available many other places. If you need a larger size, you can easily layer them until they are the size you need.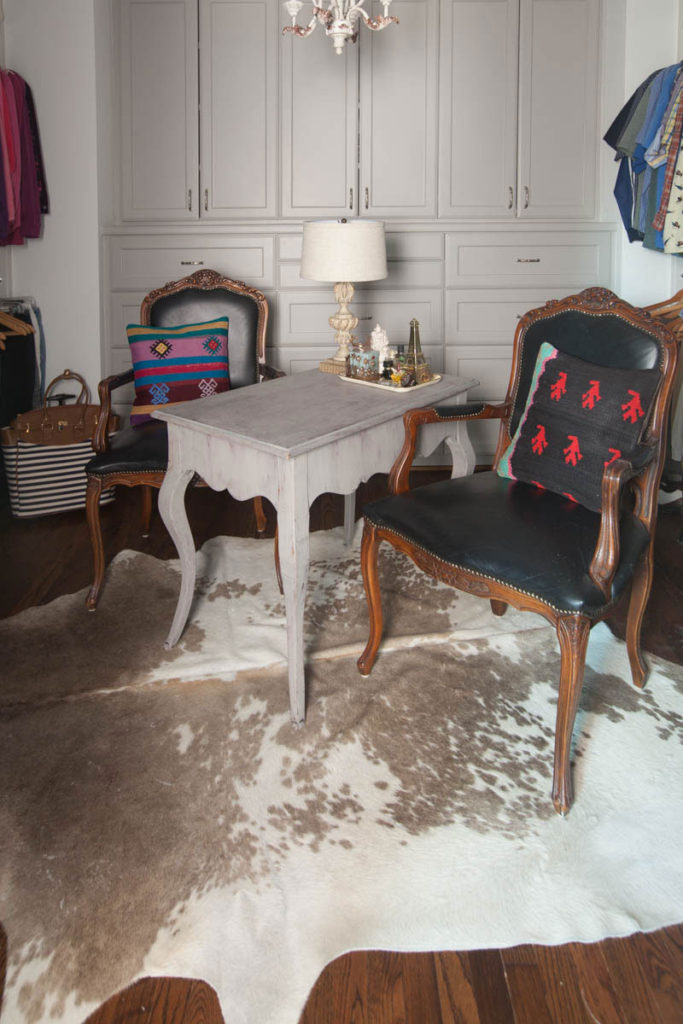 affiliate links
Rug pads are a great idea, but be careful not to use cheap ones. They can stick to the floor, and be a real pain to remove. Here is the type that I use, CLICK HERE.
If you are looking for more information on rugs. I have a post  choosing 5 TIPS FOR CHOOSING THE RIGHT RUG CLICK HERE. And here's one one on TIPS FOR LAYERING RUGS.