Kilim Rugs
I still remember my first job out of college, I worked with a girl who was much more sophisticated than I was. I remember how she lovingly showed me her purse made from a kilim rug. I've been smitten with kilim rugs ever since. And even though I'm best known for my French decor, I adore kilims. A kilim rug is a flat tapestry rug made anywhere from the Balkans to Pakistan.
This post is sponsored by Revival Rugs. Opinions are my own.
Kilims were super hot at Round Top this year, so they are really on trend too. These pillows shown below are made from vintage kilim rugs. I love the bold colors.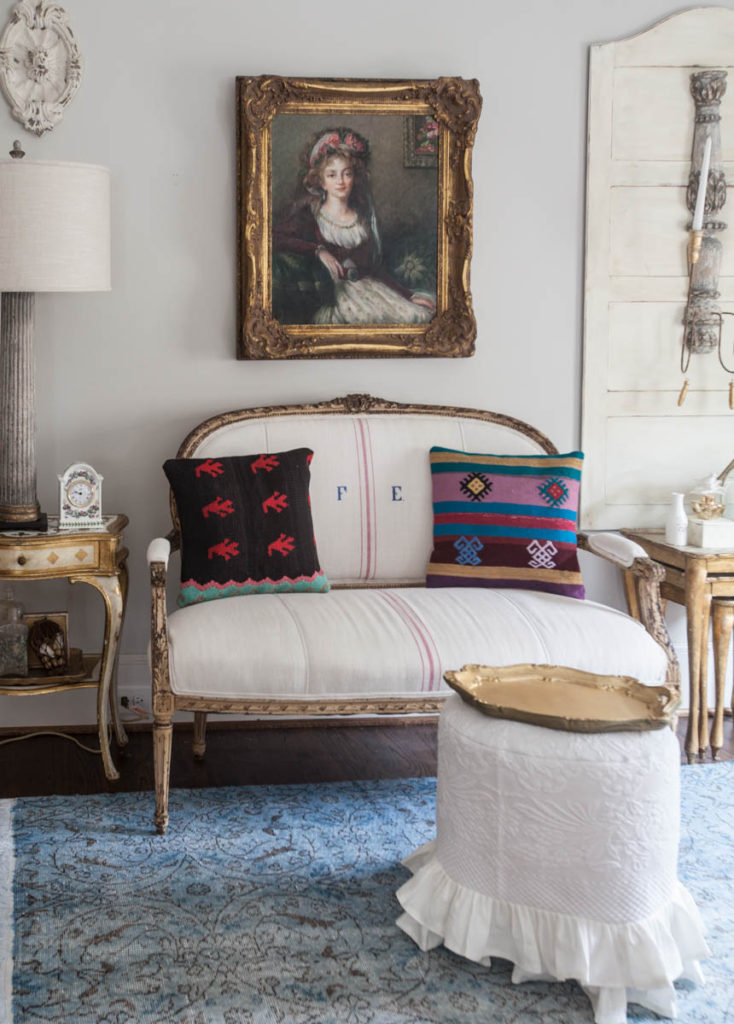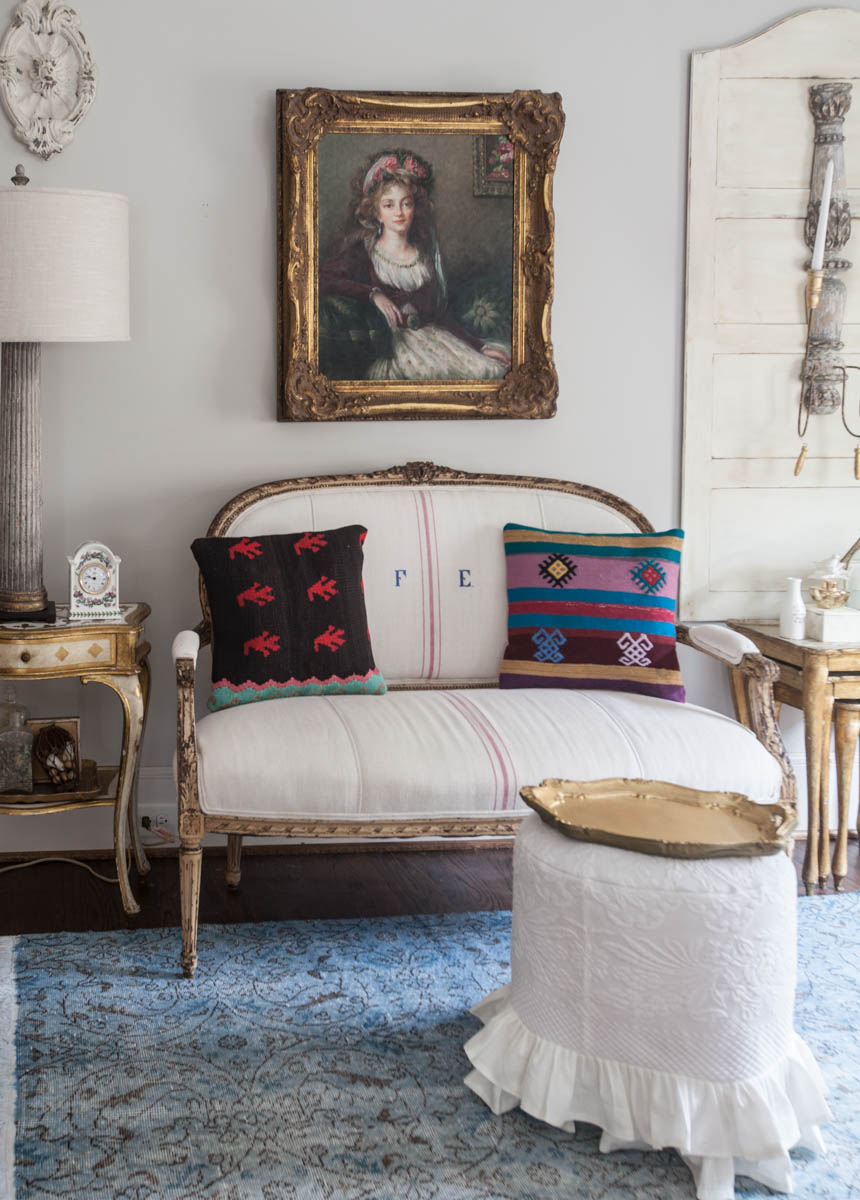 The red is so dramatic against the black.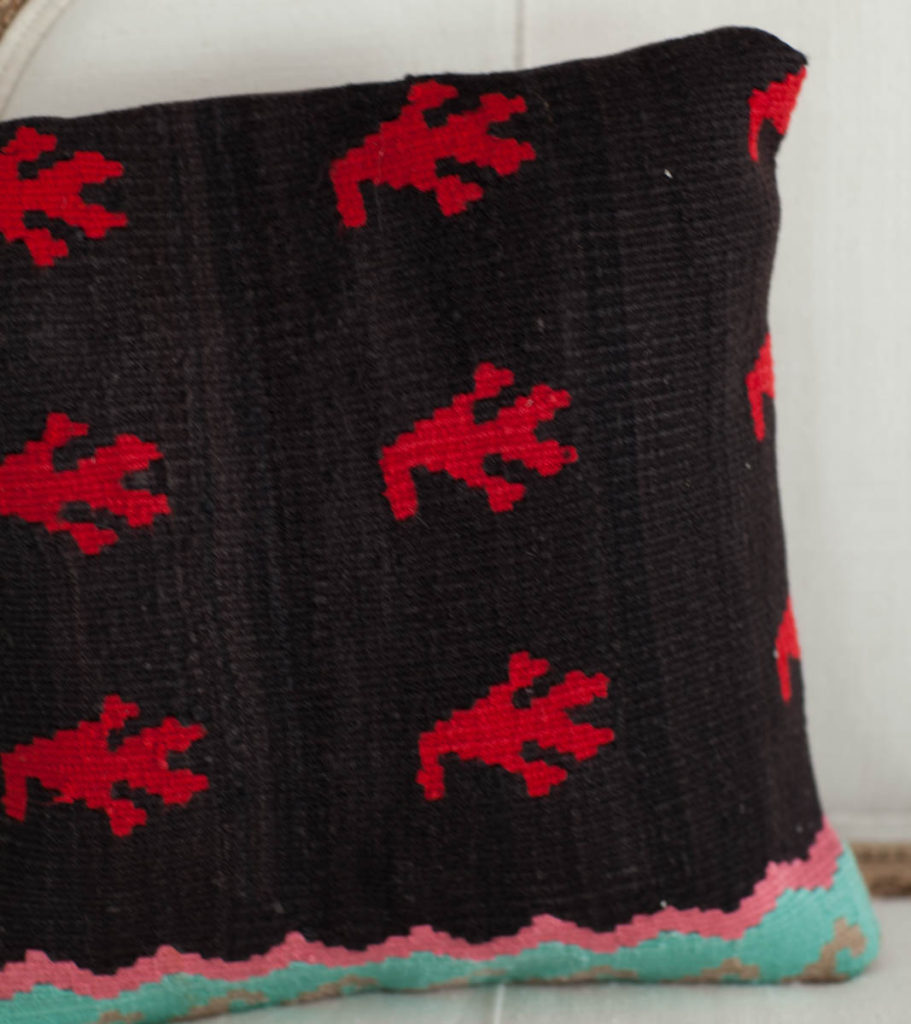 This one has a distinctive pattern and I love the color hues.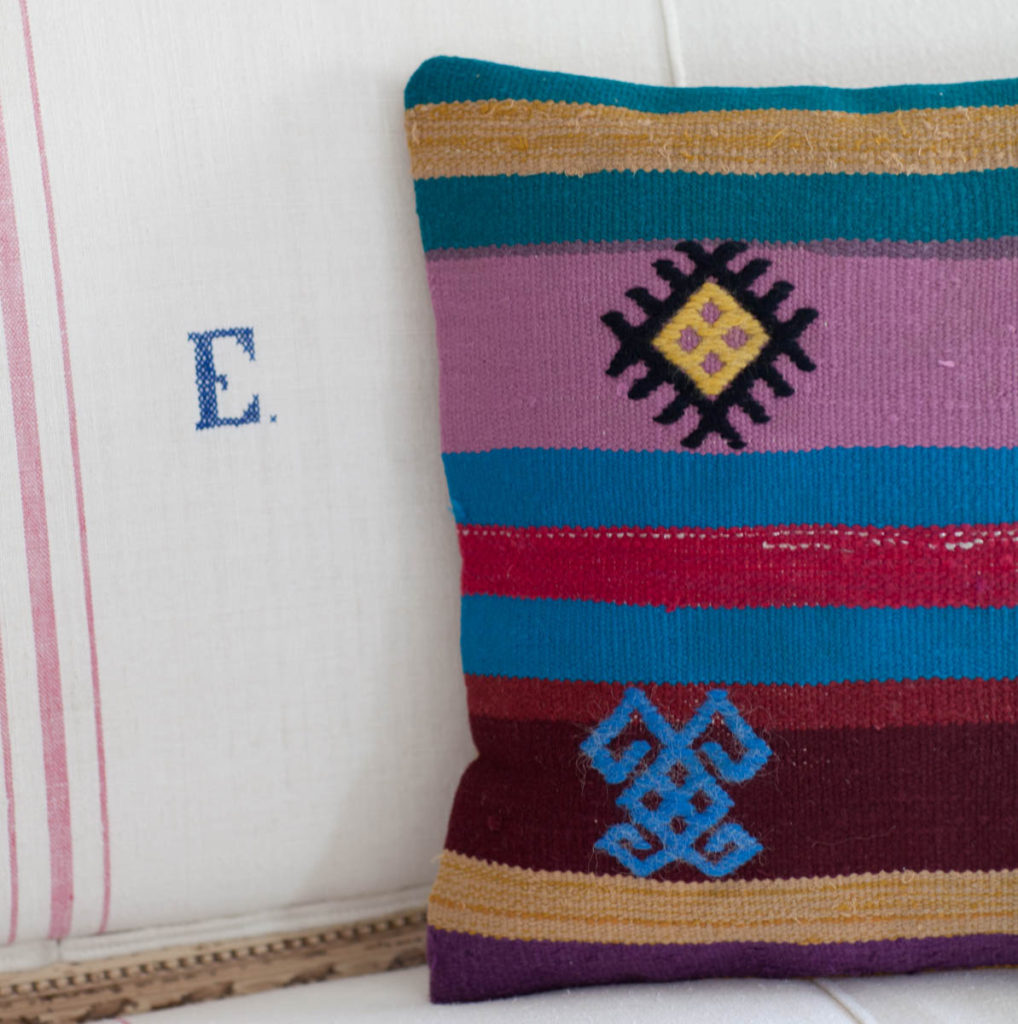 The rug is also a vintage kilim rug. Here are a few facts about the Revival Rug process.
All of their rugs are handmade and sourced from Turkey
Each rug is between 30-100 years old
They put the rugs though the 'revival' process to give them a modern look
Half of their team lives and works in Turkey
Check out the video CLICK HERE to see how the rugs are renewed.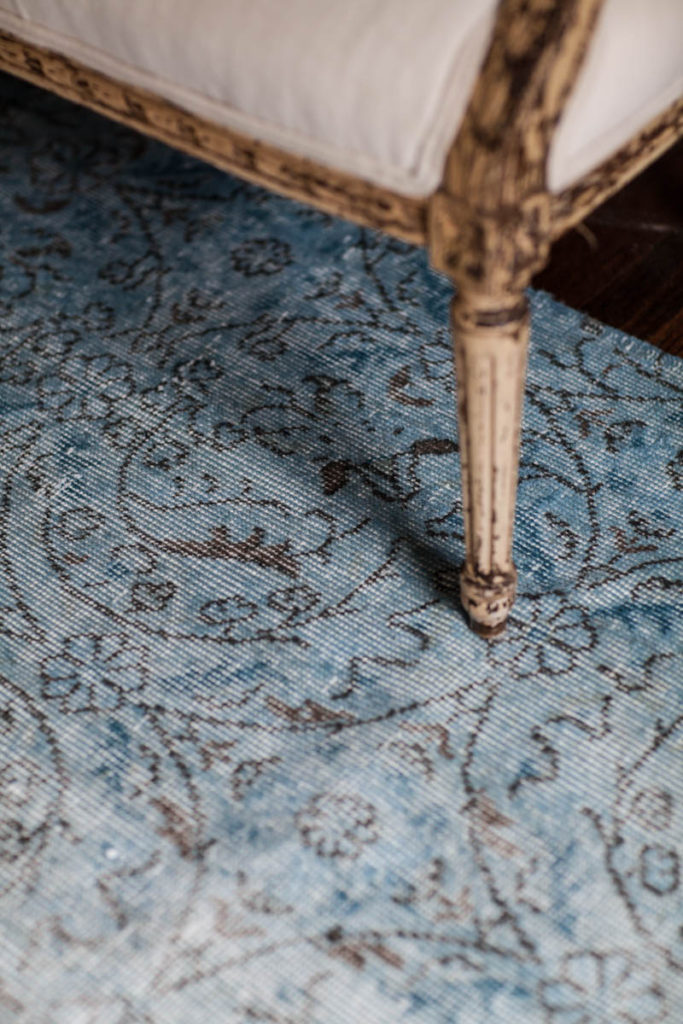 I love how the rugs and pillows added so much color to my bedroom, but then I began to think of my black leather French chairs in my closet. I thought the new pillows would be even better in there.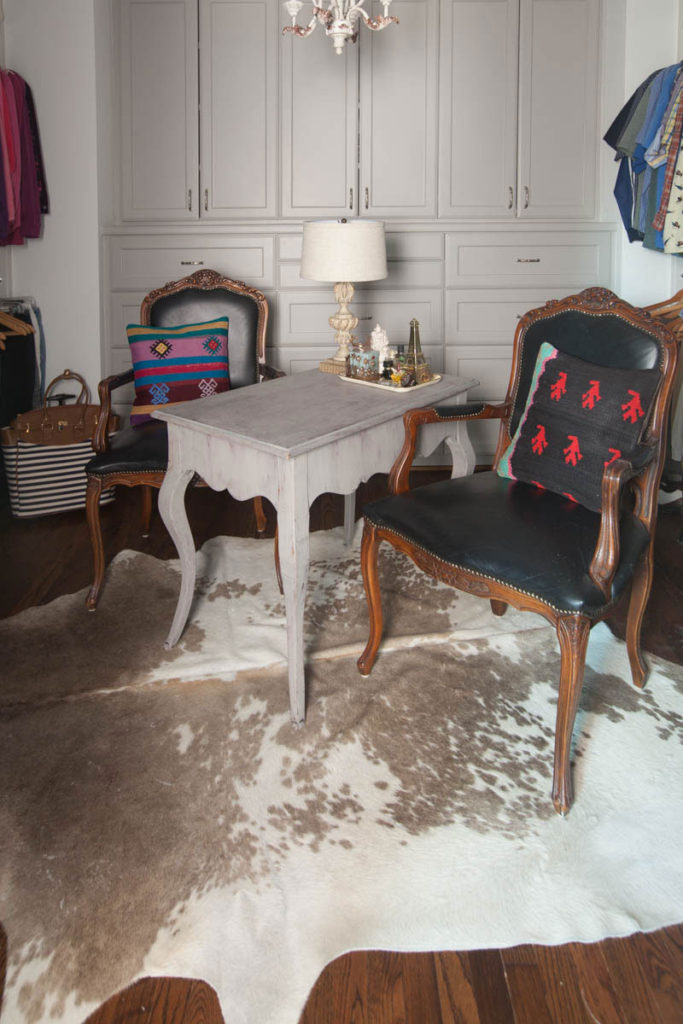 I loved the pillows in my bedroom, but I love them even more in here.
The thing I really appreciate about these rugs is that they are all vintage, so they are one-of-a-kind rugs. Each one is very different. You don't have to worry about seeing your rug in everyone's house. Yours will be unique to yours. I truly appreciate how Revival Rugs respects the past and has a heart to preserve these old works of art. They are also committed to providing these rugs to customers at the lowest prices possible. I saw many, many kilim rugs at Round Top, and they were NOT cheap! These are priced very well.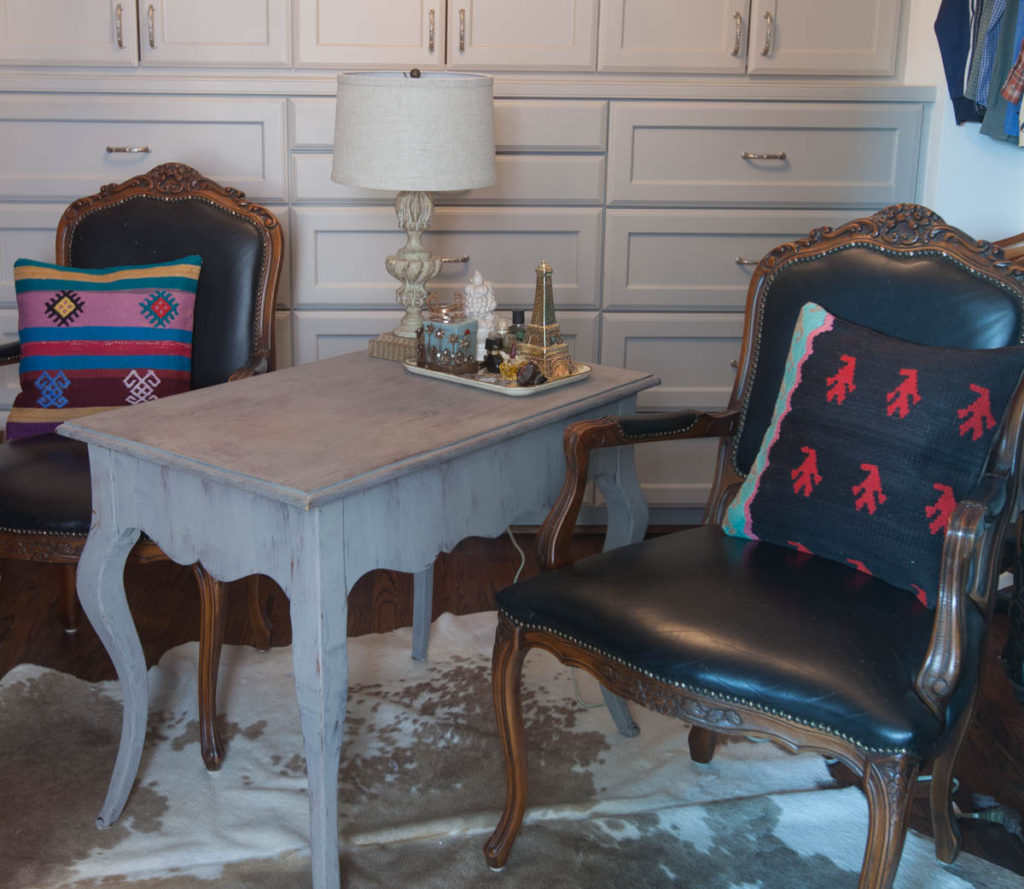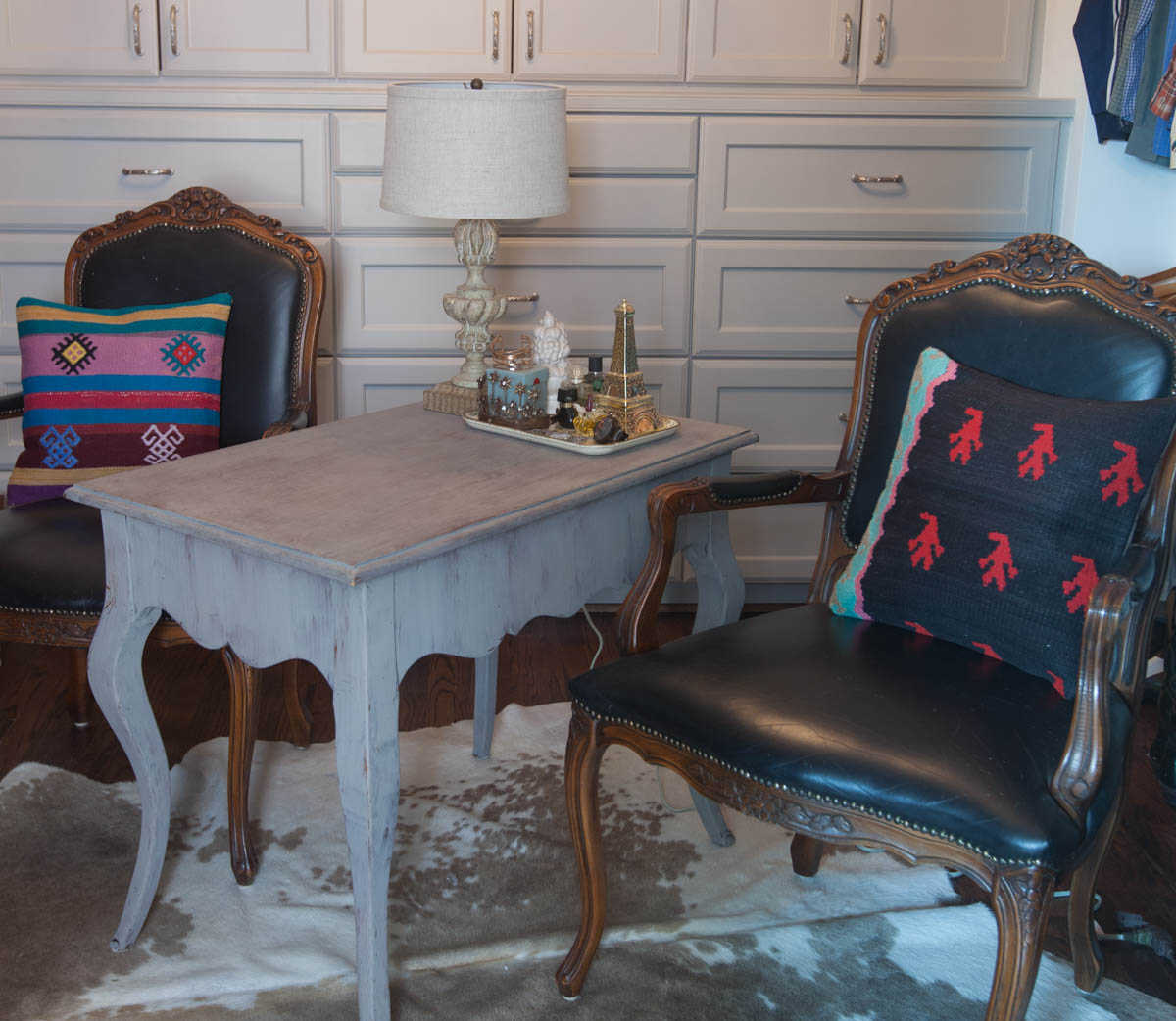 You know the drill. This is where the rug and pillows are now, but that changes daily around here.
Be sure to check out all of the rugs and pillows they have available right now. CLICK HERE.
Today's podcast episode is
EPISODE 115 OUTDOOR FALL DECOR IDEAS