I love rugs!!! You can listen to the podcast episode about how to choose the best rug for you BELOW.

I also talked about choosing the tips for choosing rugs HERE and HERE.
Today I want to focus on layering rugs.
Why would you want to layer rugs? Well what if you wanted to use a rug that had a gorgeous pattern but it didn't come in the larger size that you needed? Or the larger size you needed was super expensive? You can always layer a less expensive larger rug underneath.
For the Texas Flip N Move house I worked on. I found the larger rug, but honestly it was a big lumpy. I needed something to make it look better, so we found this gorgeous wool rug to use on top. Using the cheaper rug underneath gives the patterned rug the illusion it is bigger. Notice it is not exactly the same shade of blue, but it doesn't need to be.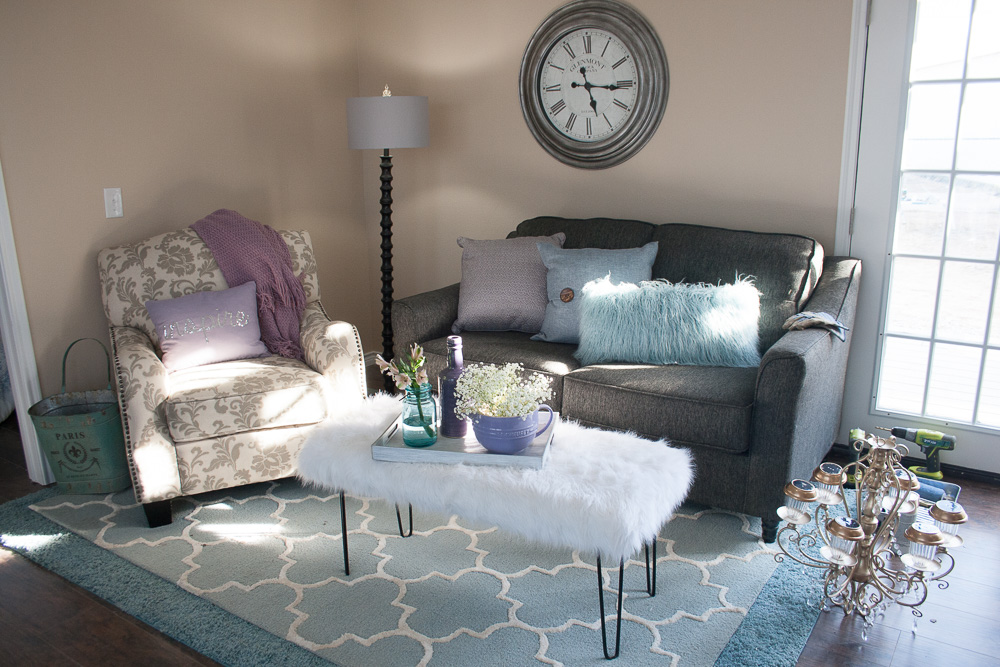 Here we have  situation when I wanted to add some color to the room. I don't like the way this rug below is sitting. The top rug is extending beyond the lower rug.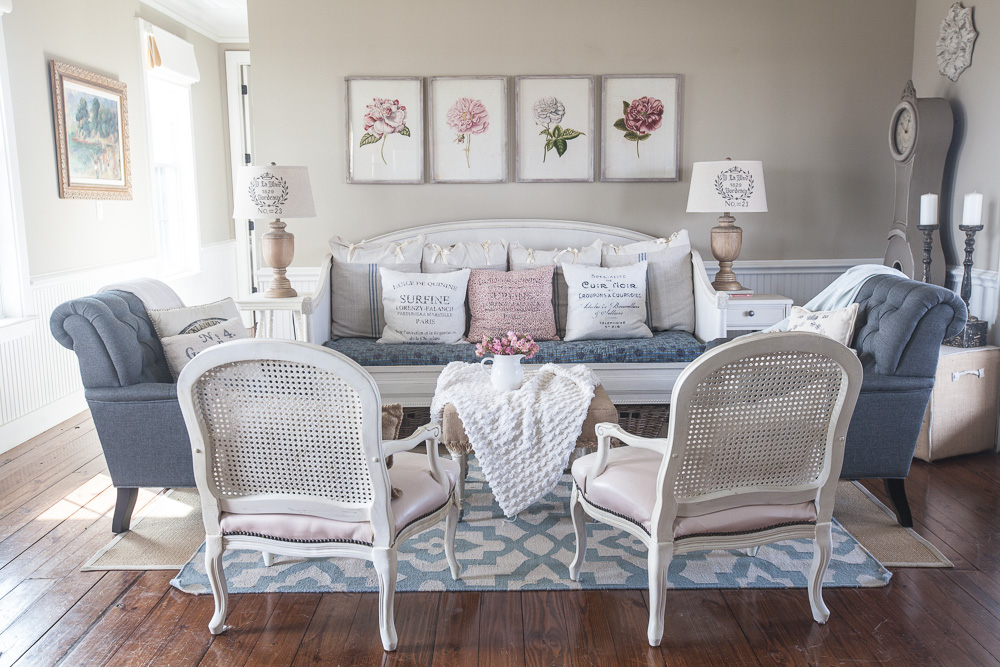 I like this arrangement much better. Note that I put a wood patterned rug on top of a sisal rug. The colors are very different, but I think it works.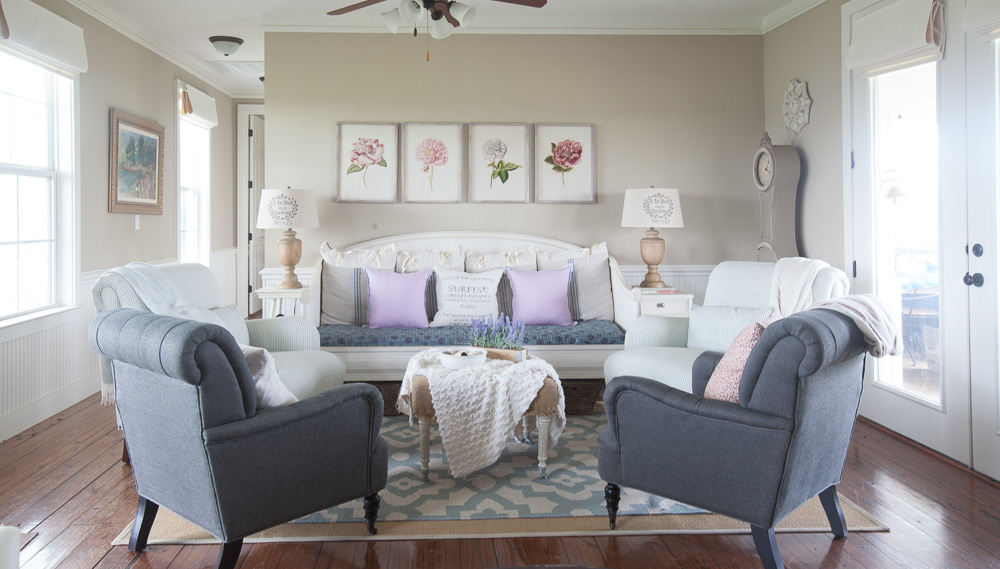 The next room I used the rugs in an angled manner. The Aubusson rug is much smaller than the bamboo rug. There are few colors so it works. Aubusson rugs are very expensive. For me to use one large Aubusson rug here would have been cost prohibitive. Layering the rugs is an easy fix.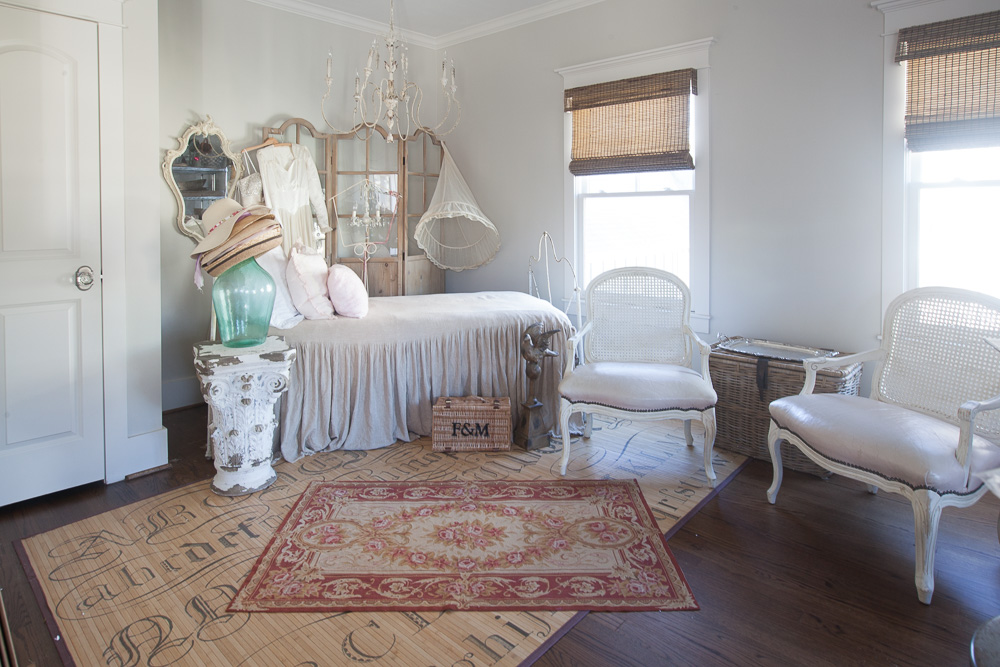 Next I have some furry hide rugs. They are small and one is not big enough to use under the table. They had to be layered to be large enough to work.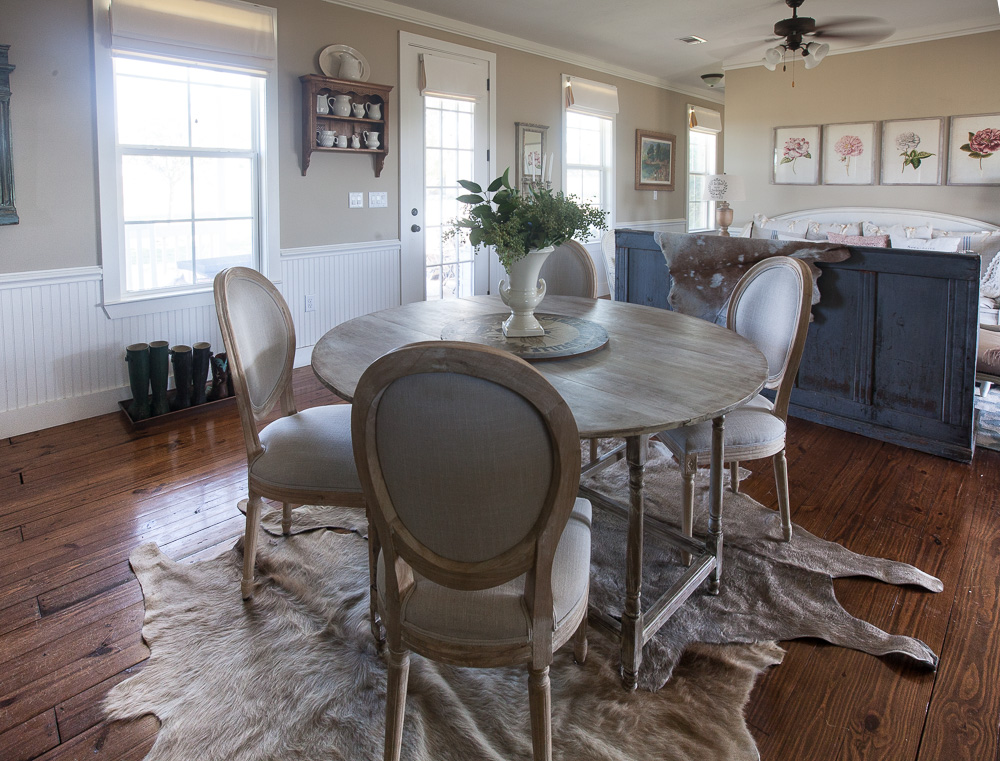 I hope that gave you some ideas about how to layer rugs and why you might want to.