This post is sponsored by Carpet One Floor & Home®.  You also are going to get a chance to WIN A $500 GIFT CARD TO HOME GOODS. I'll explain more later. Let's start with my before photo for the room. I had bare pine floors and a toile duvet on the bed. There was a small rug at the foot of my bed. You can see my BEFORE post HERE.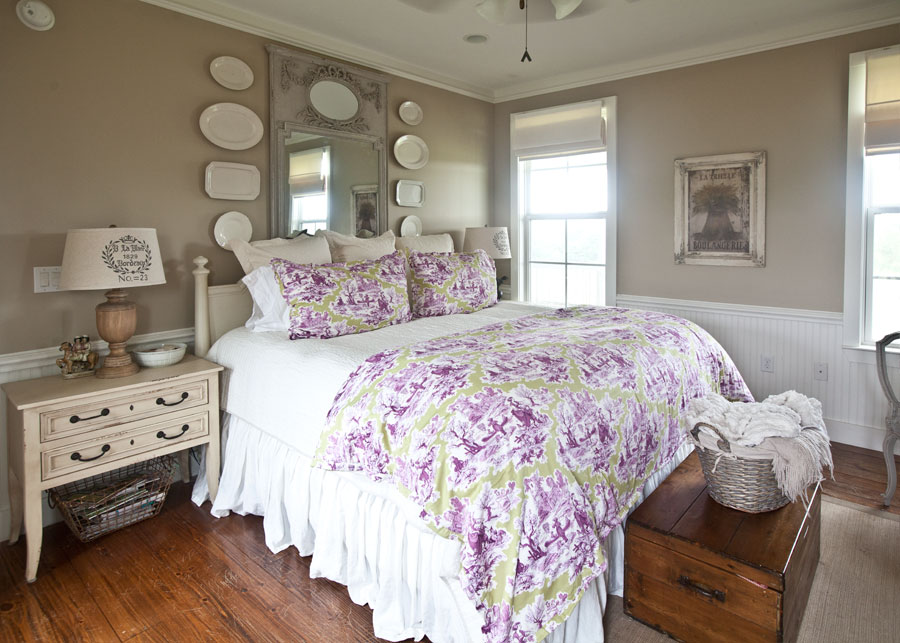 I went with a soft pink cotton and linen duvet with matching pillows. I switched out the new cream euro pillows for vintage linen euro pillows. And we added the new carpet rug from Carpet One Floor and Home®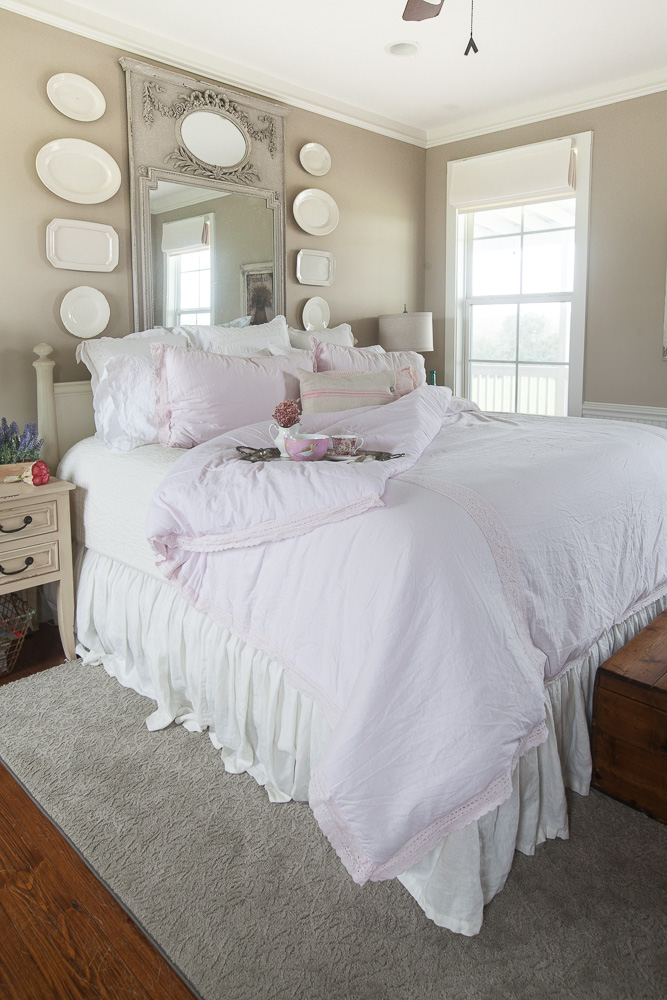 The carpet has a pretty organic pattern to it, and it feels soft underfoot. This will be especially nice in the winter. The rug is a nice size and goes all the way around the bed, and under the trunk at the foot of the bed. It feels so cozy in here. I especially love sleeping here when there's a cool breeze and we leave our windows open. Sometimes the coyotes start howling and we have to close the windows. Ahh, rural life!
Why is this carpet so awesome?
Relax it's…Lees® is the toughest carpet; it's stain resistance and attractive (form and function).
Relax it's…Lees® repels spills, so cleanup is easy.
Fabulous, knowledgeable local retailers. Gwen at my store was able to expertly answer all of my questions and she was so helpful.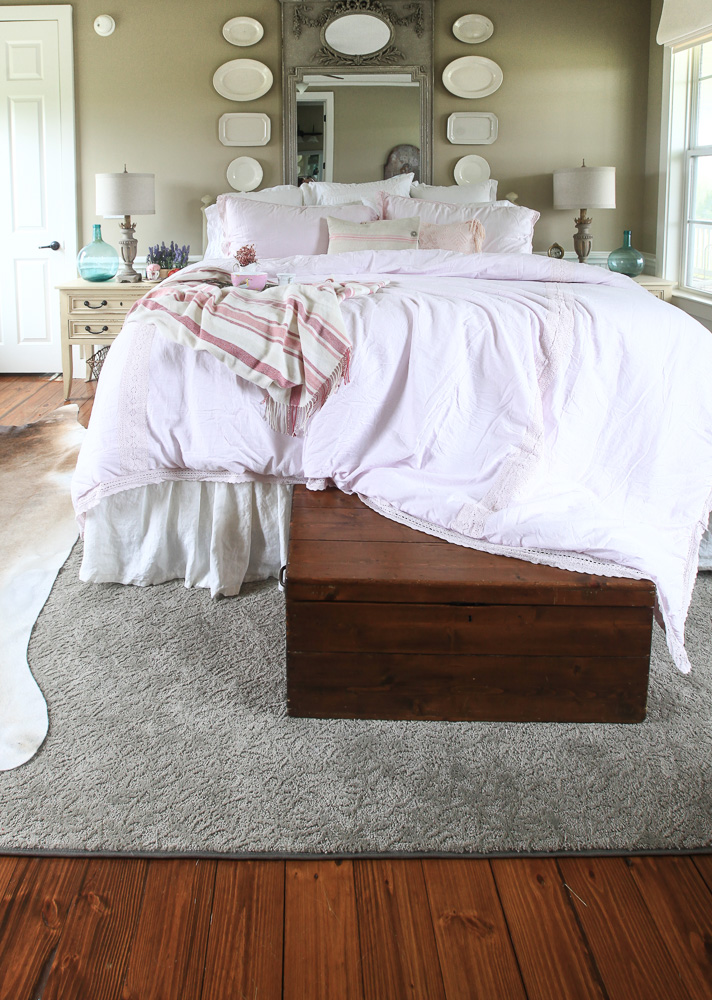 I went with a soft color for the carpet that works well with many different color palettes. You can find the name of the pattern and the color I chose HERE.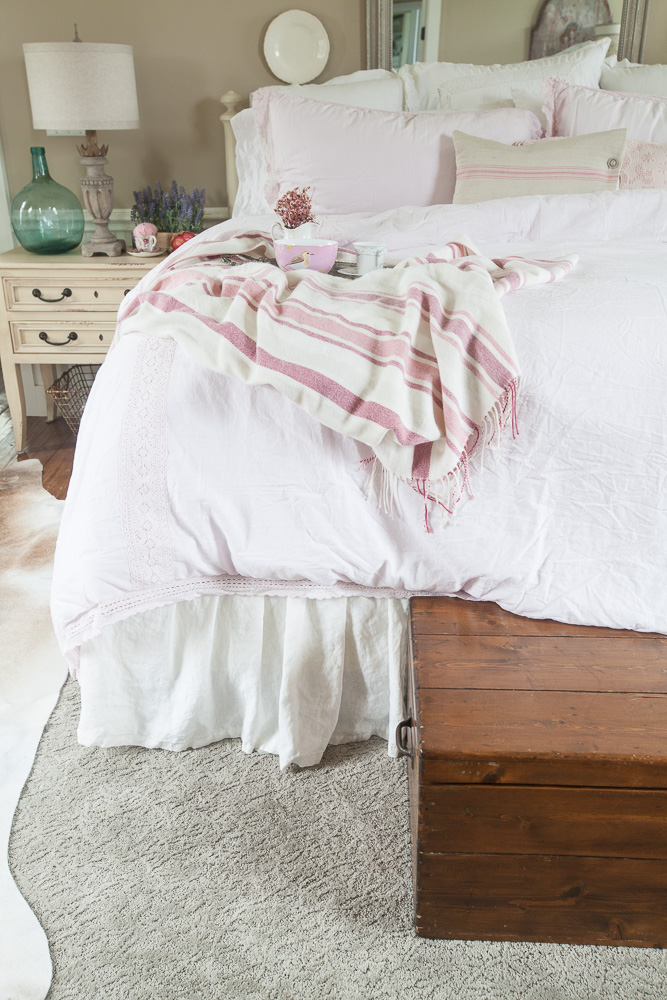 Please vote for my room redo! When you vote for me, you'll be entered to win the HOMEGOODS $500 GIFT CARD! CLICK ON THE PHOTO BELOW. You can vote for me once a day until April 12, when the contest is over.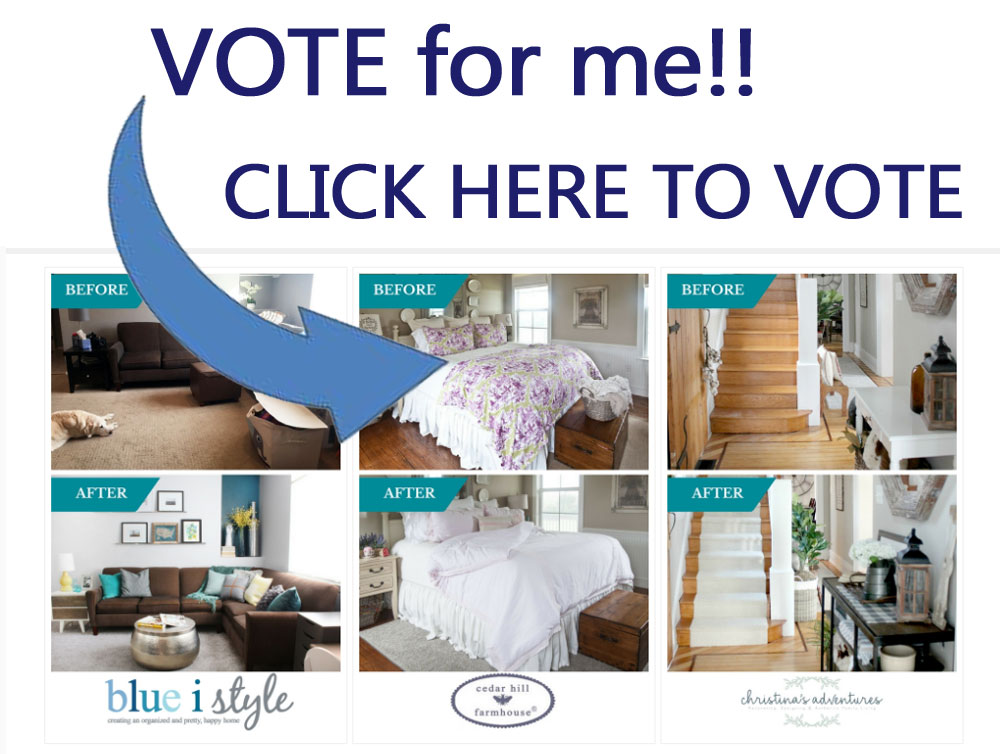 Looking for information on how to choose the right size rug for your room, or which pile is the best for you? Check out the podcast episode below.

We also added a very large carpet to our girls' room. Here's the before photo.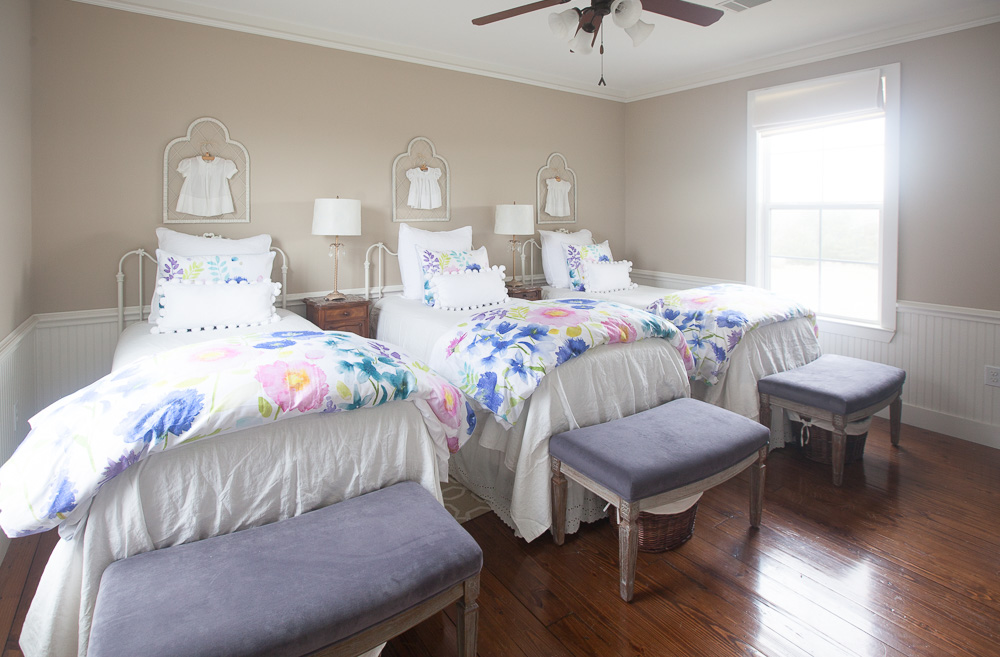 With three beds, we needed a large rug, and this one was custom made for the room. This carpet is also from Carpet One Floor and Home®.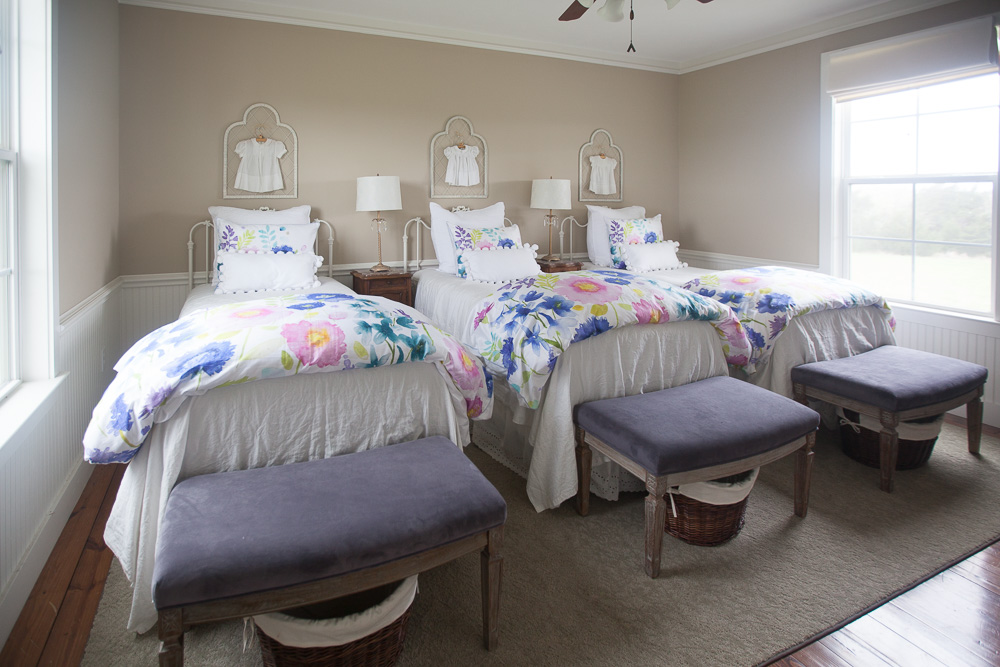 It has the same organic leaf pattern. It really feel so soft underfoot.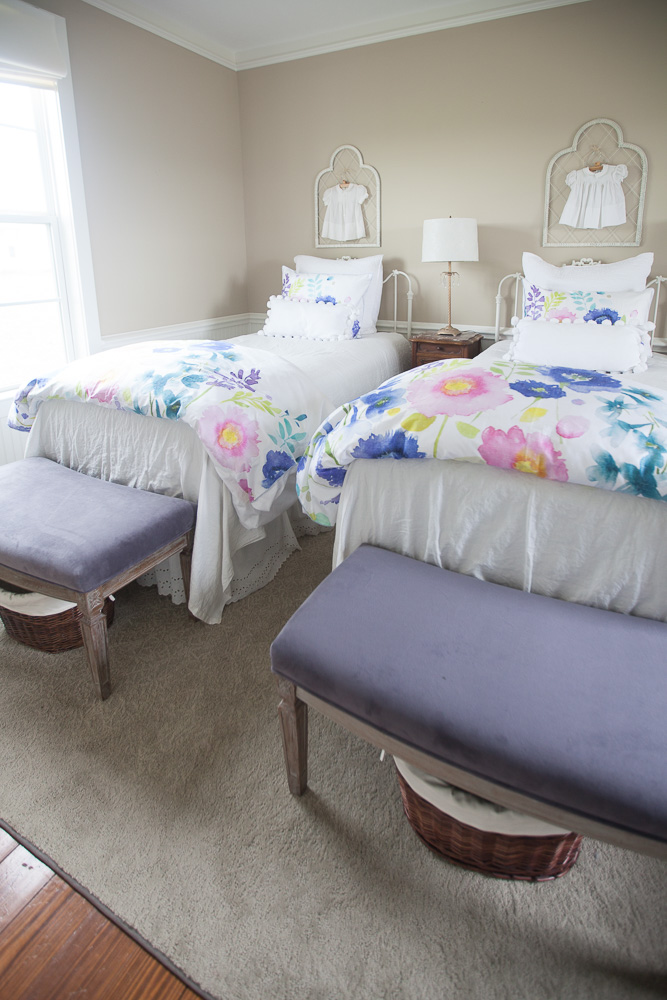 You can see the pattern is subtle and lovely.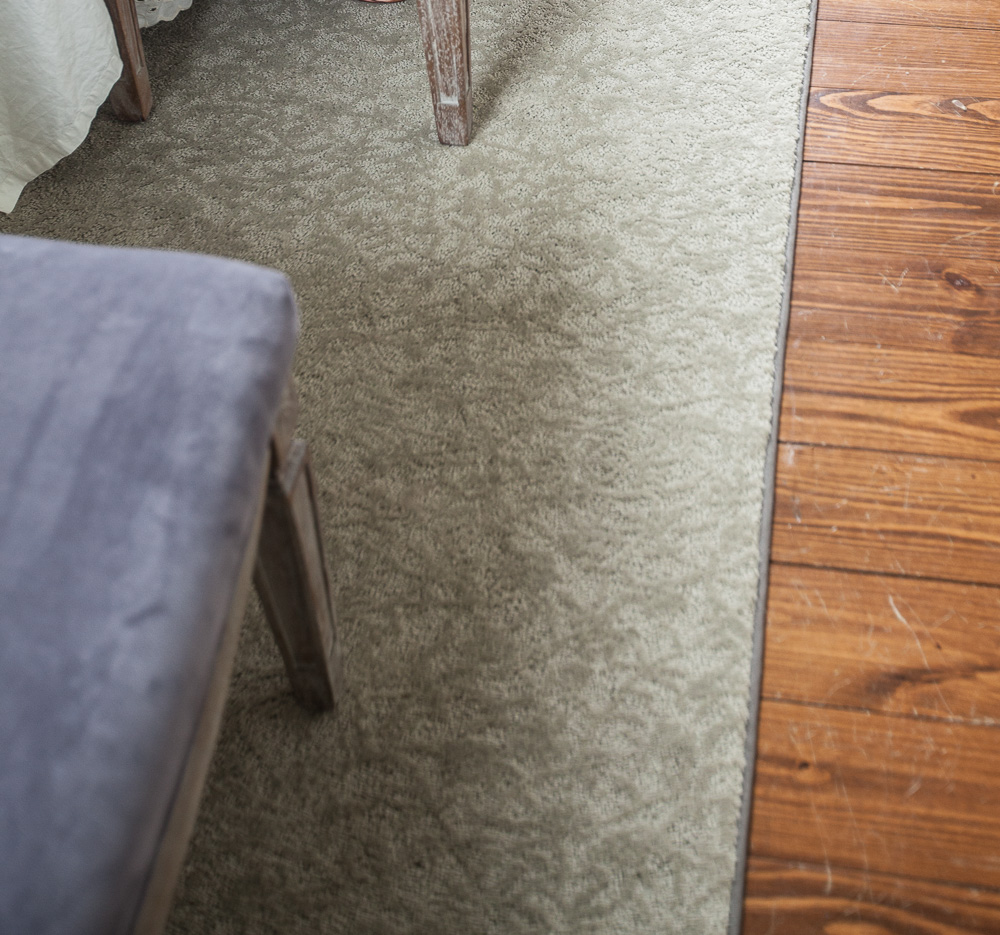 Remember if you want a big rug, you can go to Carpet One Floor and Home® and have a rug made custom for your room, like I did. You don't have to choose hardwoods or carpet, you CAN have both! Please don't forget to vote for me and ENTER TO WIN the HOMEGOODS $500 GIFT CARD!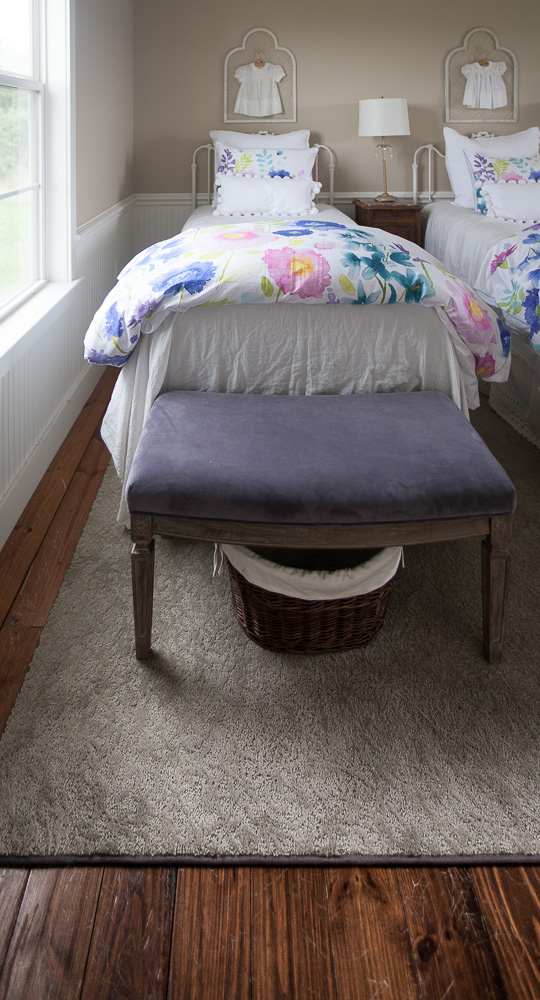 This is a sponsored post written by me on behalf of Carpet One Floor & Home®