8 Above Bed Décor Ideas
I love today's topic, 8 above bed decor ideas. There are so many things you can put above your bed. It's a great way to add a very personal touch to your personal space. You can go a lot of different directions, and I'm going to show you some places I've been.
Corona and curtain 
I made a corona a long time ago for my guest room, but got tired of it and gave it away. Now for the girls room, I've tried it again, but these were purchased from Restoration Hardware. They are sold out, but you can find other options that are similar. CLICK HERE to see more of this room.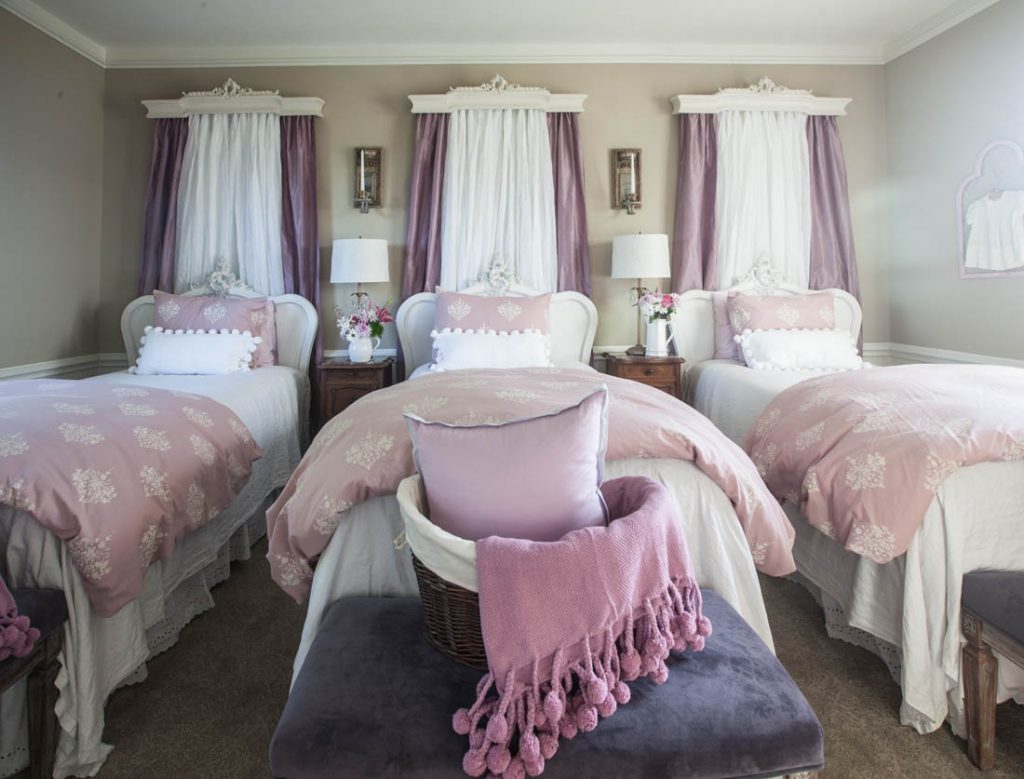 Large plaque
I love this large plaque and thought it would be perfect in our room. It's width is almost the width of our Queen bed, and I enjoy the carved details (although it's a reproduction.). It's from Ballard Designs, CLICK HERE. (Not sponsored, just sharing my resource) CLICK HERE for more photos of the room.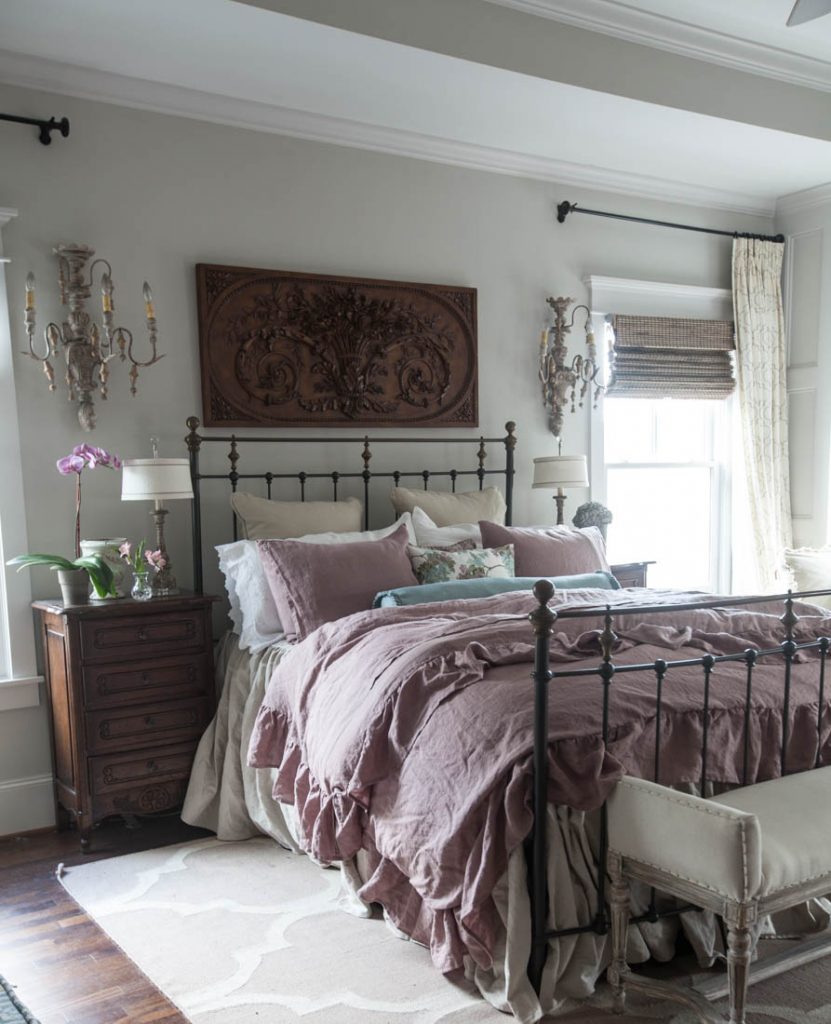 Mirror and sonces
This is a very pared down, monochromatic look for a room. It's simple and elegant. I think it can work very well for a bed, but the mirror and sconces need to be sized appropriately for the bed. Were this a Queen bed, I would have used a larger mirror. CLICK HERE to see this room.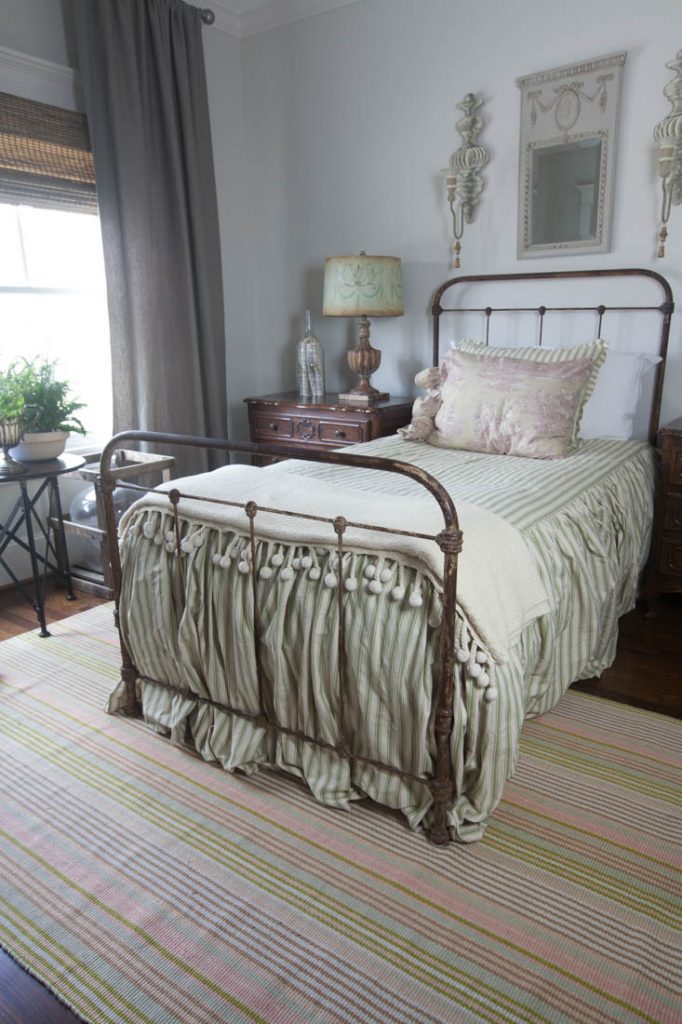 Framed collectible
This room is the same room featured with the coronas above. I had these sweet baby dresses hung above each bed for years. I think this is a great idea to display something special above a bed. Make sure the wall decor size works for the bed size. Also note the headboards are small and needed something else.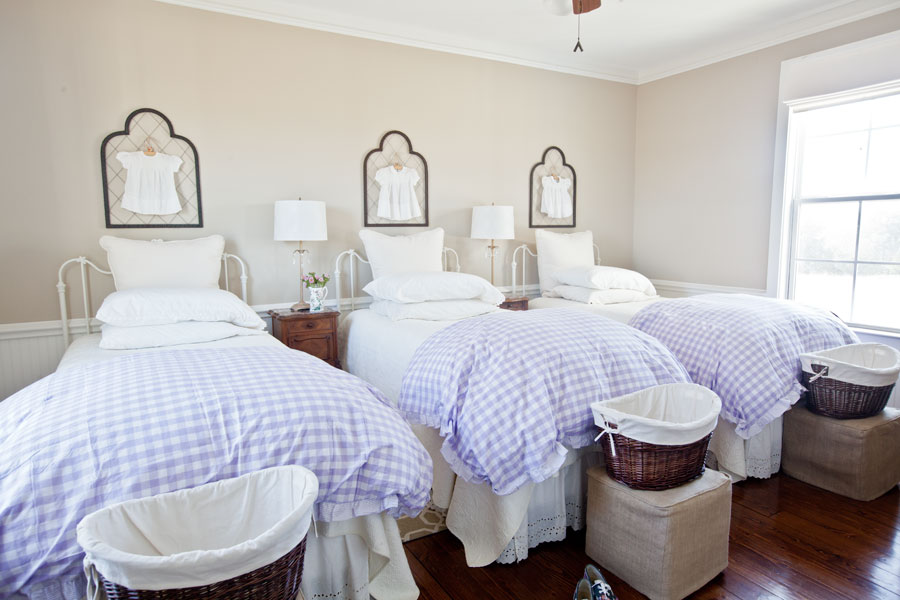 Old window screen
Yes, this is actually outdoors, but you can see that I've used a window screen as art above my daybed. I converted it to hold the sweet little mason jars filled with flowers. CLICK HERE to see more of this project. I have the window screen above a daybed, but you could use it above a regular bed.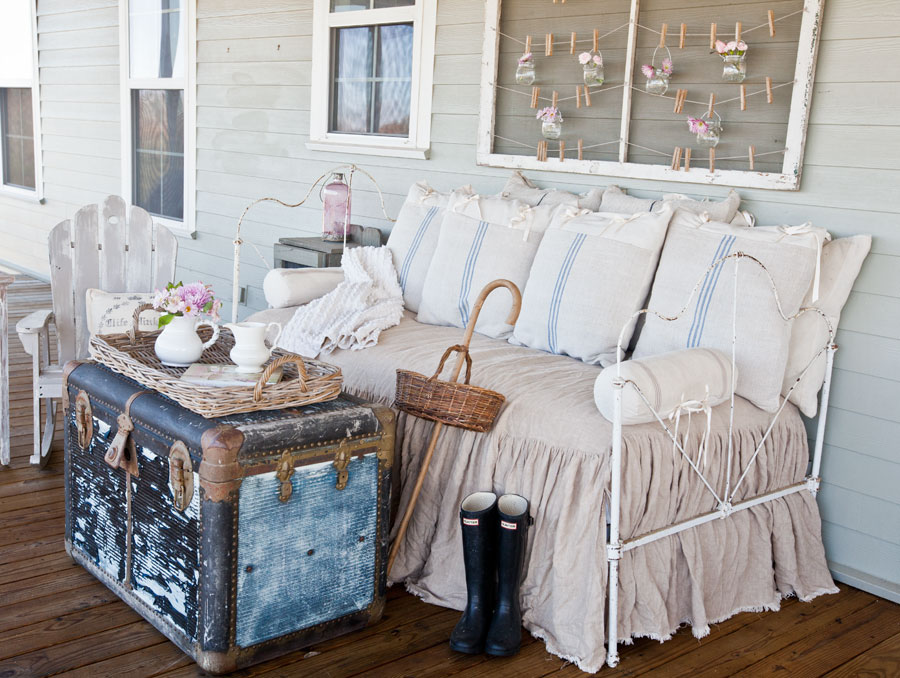 Louvered doors
This is actually a set of louvered doors and not shutters. I bought them new, and then simply painted them, then hung the antique mirror at the top. CLICK HERE to see more of this room. The doors could even be used as a headboard. The bed is an iron bed, so it didn't need a headboard, but you can see how the doors gave the bed more presence.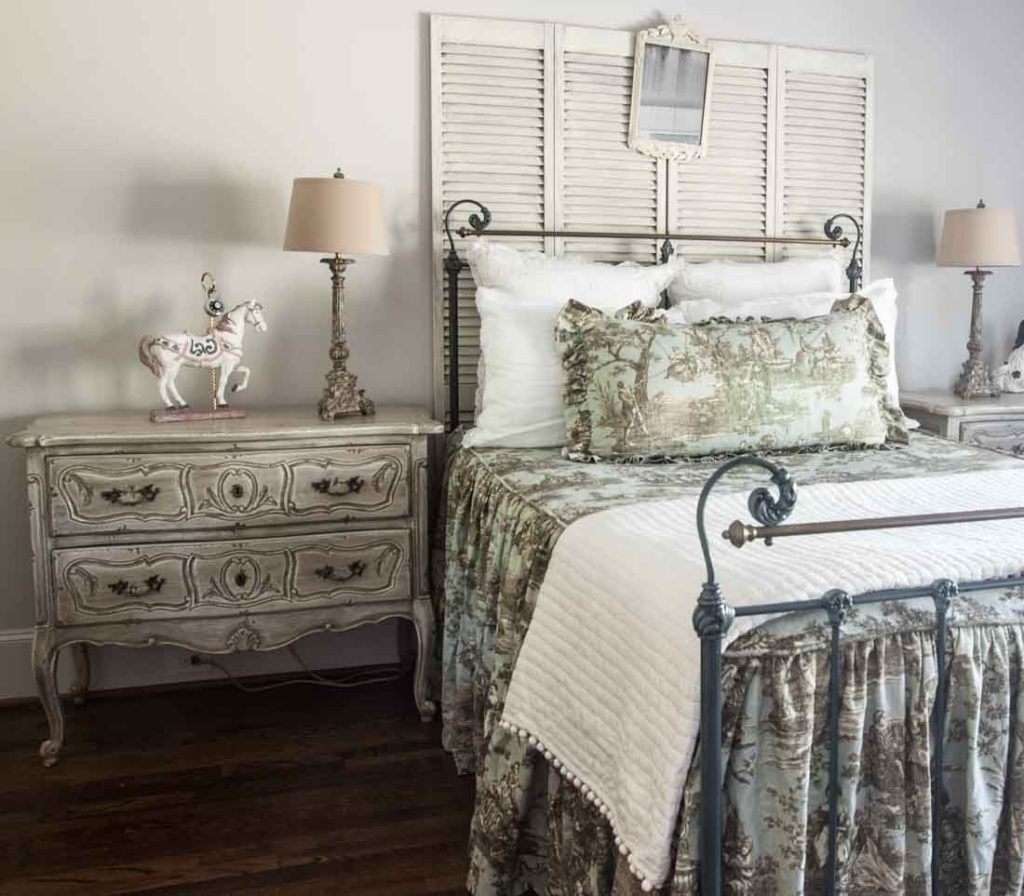 Mosquito netting
Although this look is on the back porch, you could use mosquito netting indoors if you like the look. You just need to be sure it won't get tangled up in a ceiling fan. I think it's a fun look!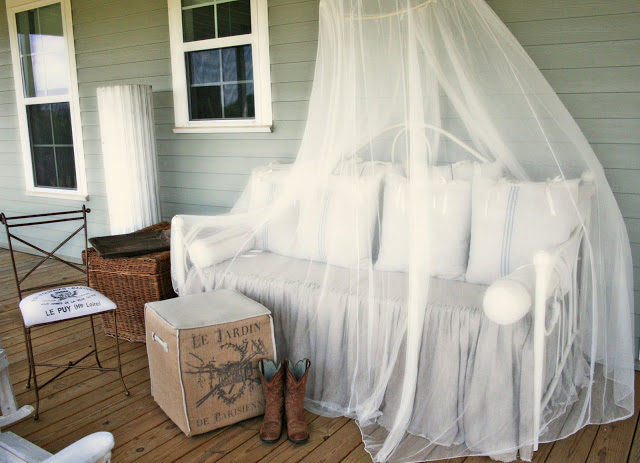 Mirror and plates
I used a very large French mirror above this bed, then added the platters since the bed was so much wider than the mirror. Yes you do need to make sure the mirror or other artwork doesn't fall on you in the night. This mirror is actually behind the headboard, so if it gets loose from the wall, the headboard will keep it from leaning forward and it should fall behind the bed and not on top of it. Surprisingly enough, I do think about these things. And I know a lot of people live in earthquake prone places. If that's you, then you might enjoy the 'nothing above the headboard' look. It's a thing, and it can be quite lovely. It just means the focus will be more on the bedding so you'll want to give your bedding extra attention in that case.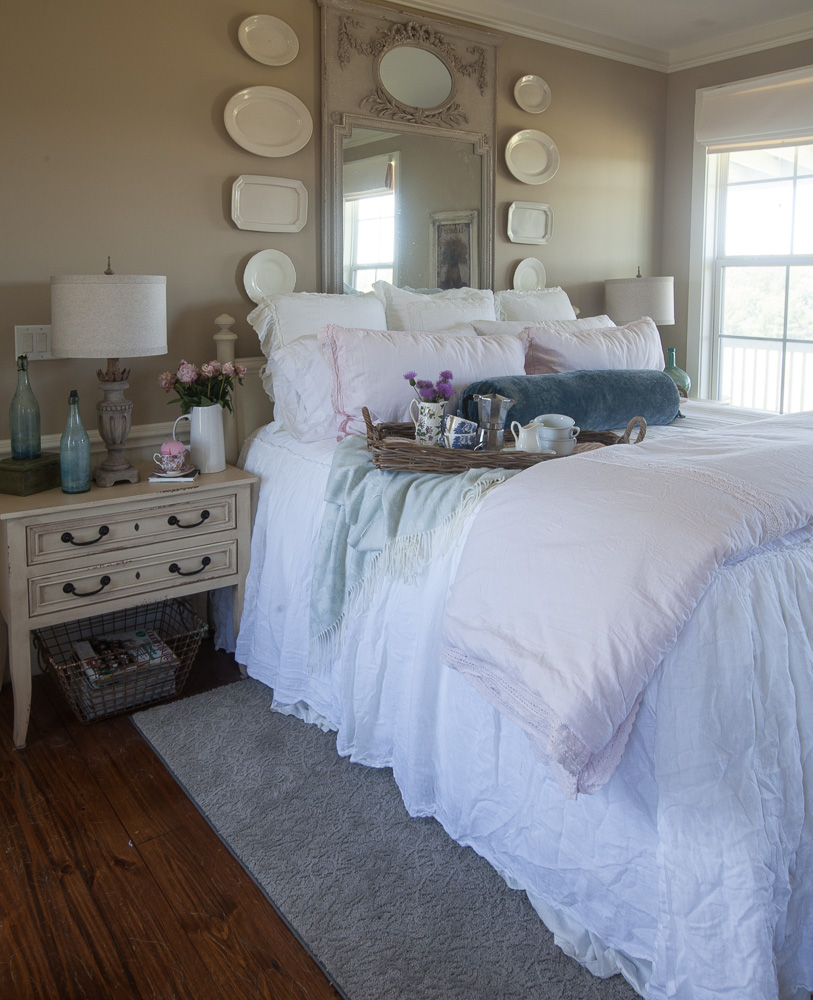 I didn't show a bed with botanical prints above the bed, but I do LOVE that look! You can find some botanicals, plaques, and other cool things on my Amazon page. affiliate link  Amazon.com/shop/cedarhillfarmhouse. So that's 8 above bed decor ideas for your home. I hope you got some inspiration and ideas for how to make your home a perfect reflection of you and your style.