This post is sponsored by CALICO, which means there a sewing project ahead!  This is one of my very, very favorite projects. I've done several things in here including a sewing project.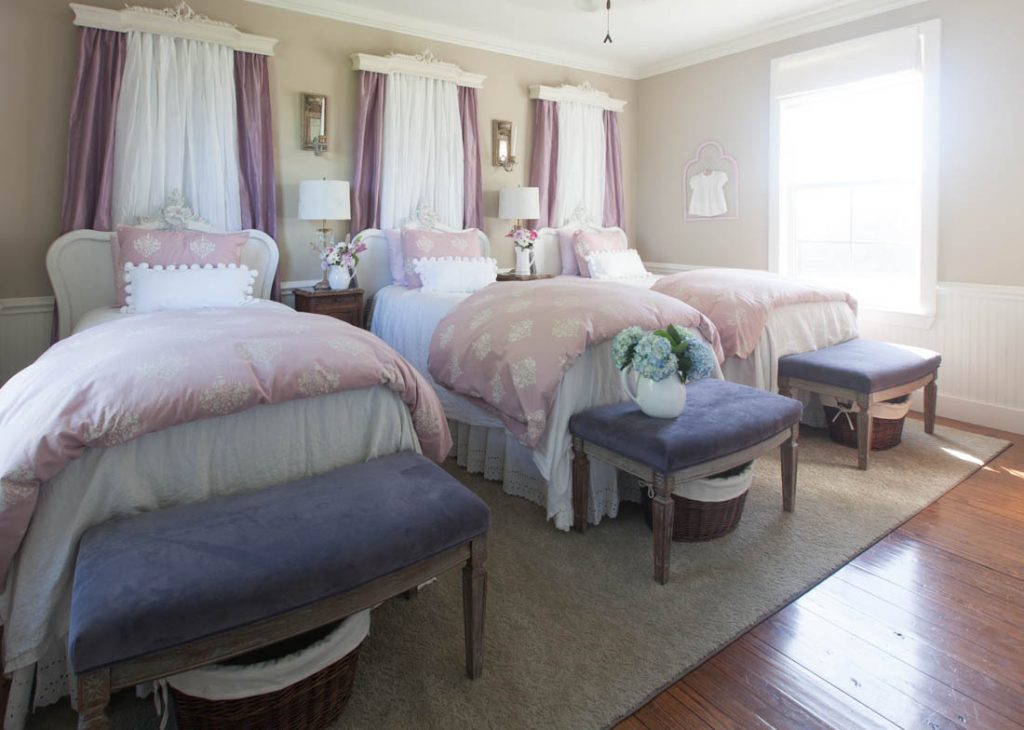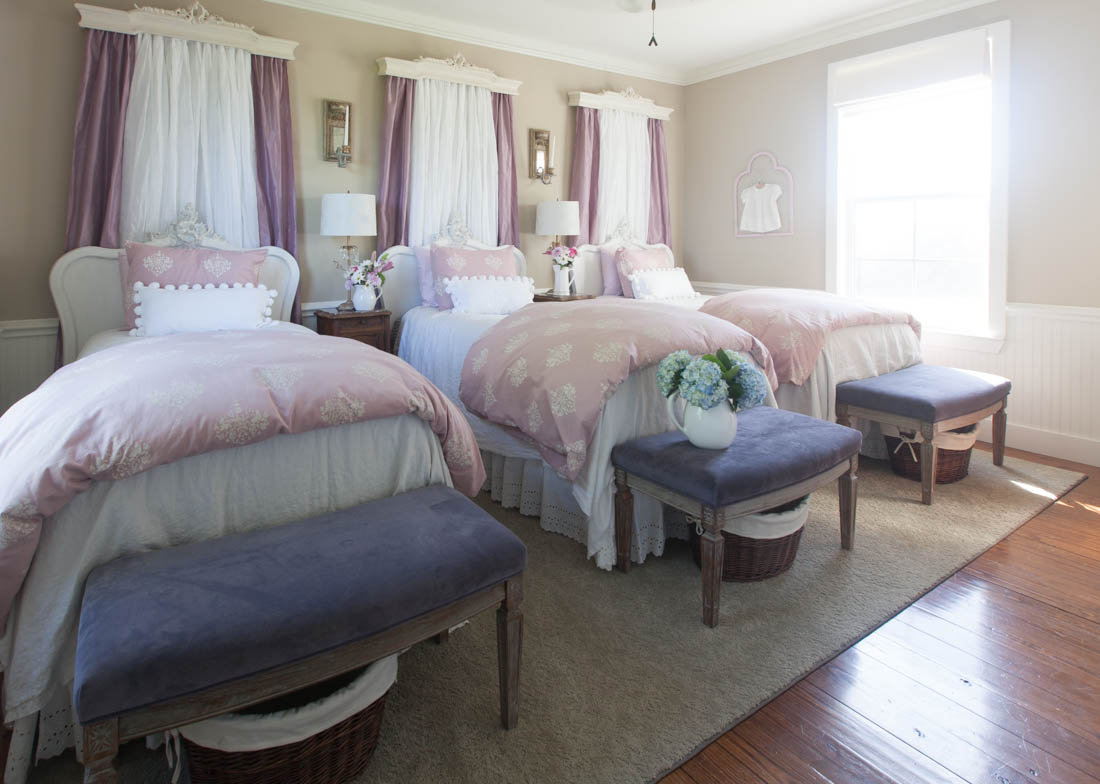 So first let's get to the pink curtains I made from Calico fabric. This is Allepey in Amethyst. Each panel is 3 yards long. I simply made a rod pocket at the top and hemmed the sides and bottom. I did not line the curtains, nor do I think they need to be lined, because there is no window behind them. The fabric is silk, and it shimmers beautifully. Because I only needed the fabric to frame the beds, I only needed 6 yards of fabric total. That's a lot of wow for just 6 yards of fabric. If you want to see the room without the pink panels, CLICK HERE. I liked the white panels before, but the pink really adds an elegance to the room.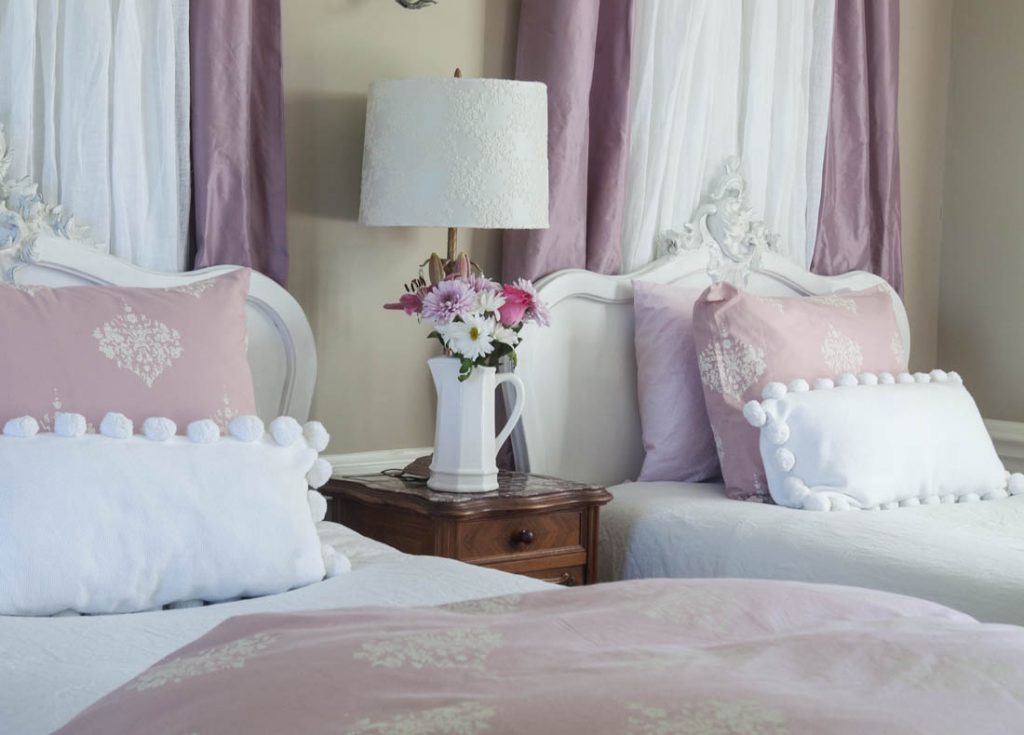 I also added these sweet candle sconces. I like that they add something elegant without overpowering the room.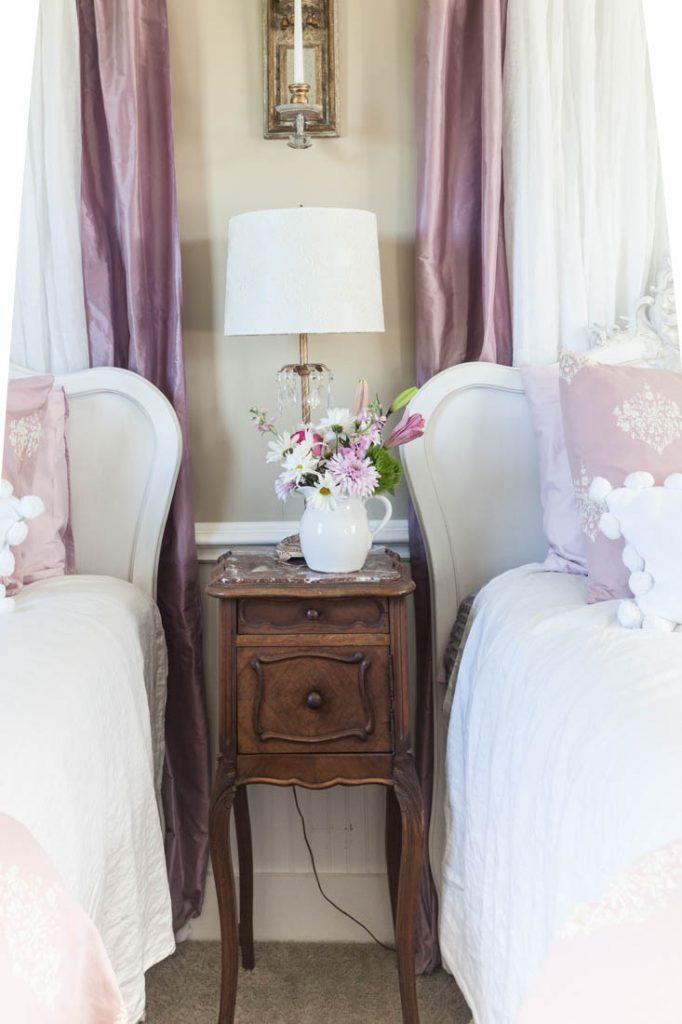 You can see the detail on the sconces below.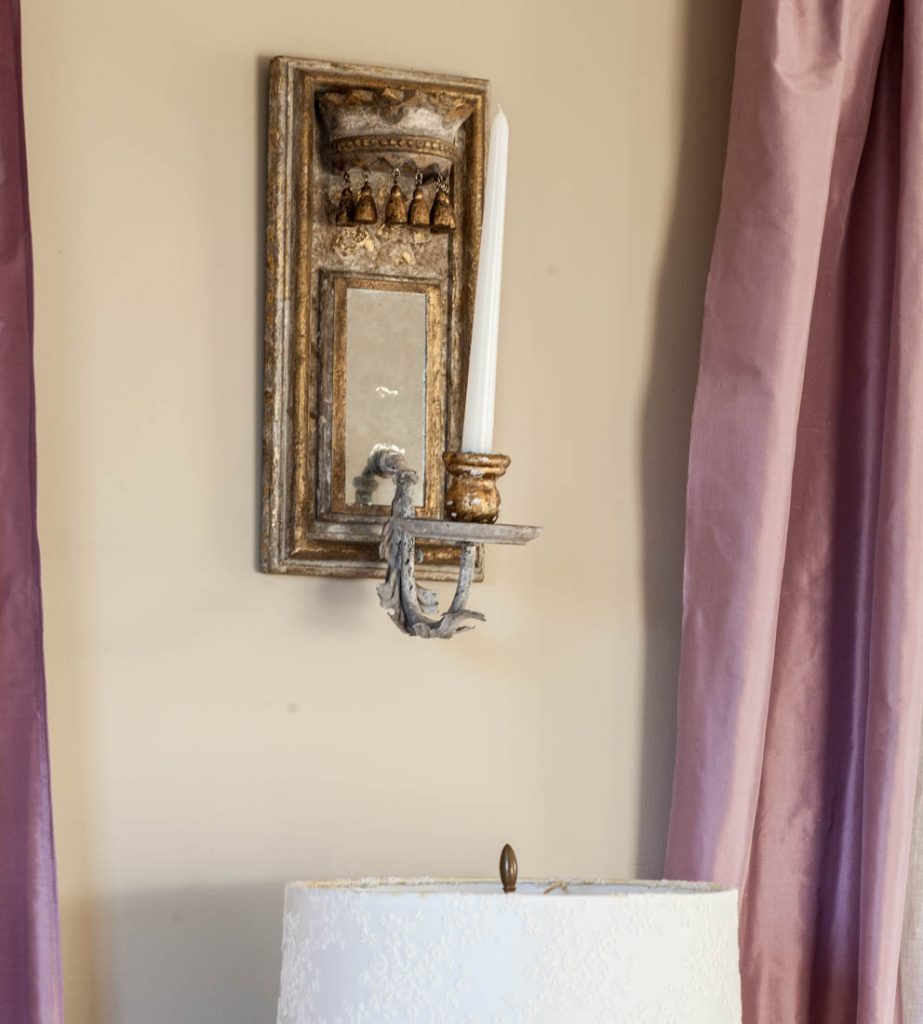 Did you notice the dresses made a comeback? Here's one of them up close, only now the frames are pink. In case you missed it, the dresses used to hang above the beds.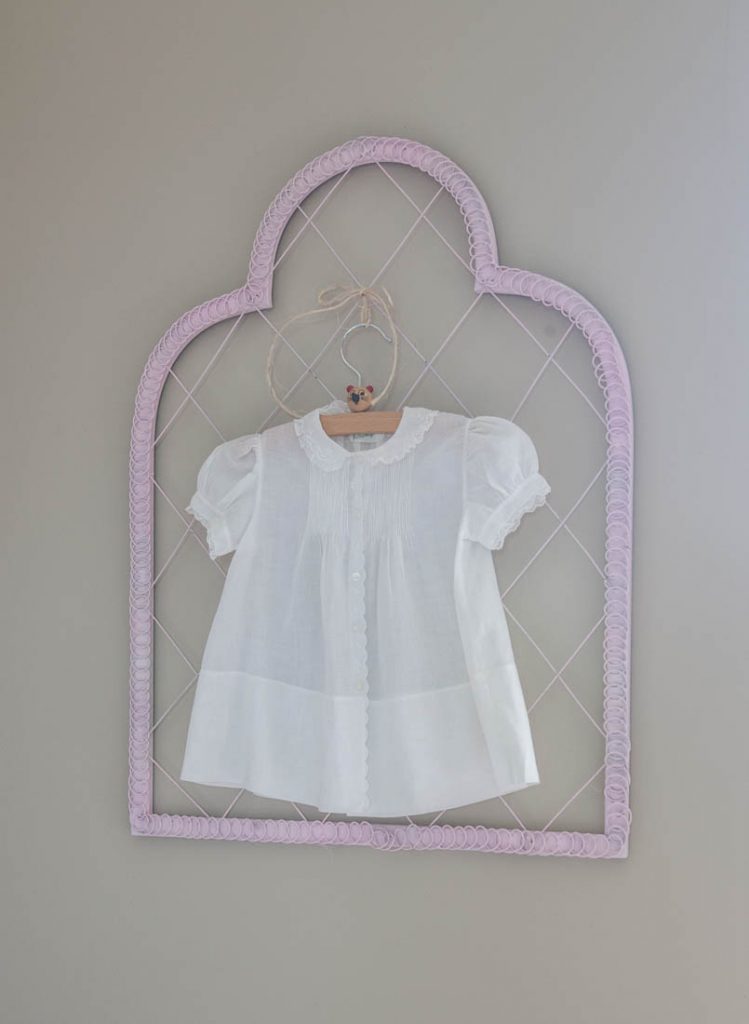 I know a lot of people missed the dresses, so I worked really hard to find a way to include them in the new design for the room. I also want to let you know about the giveaway. I've giving away a signed copy of my book to a lucky winner.
This giveaway is now closed.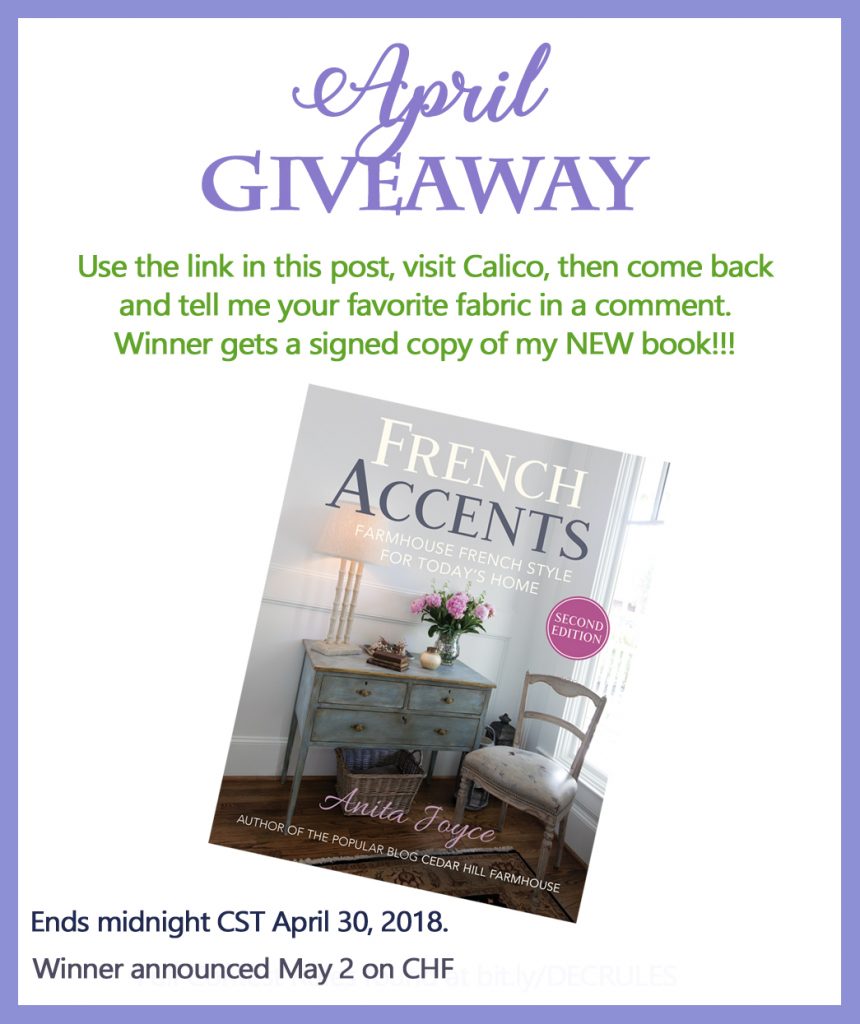 Here's how you enter, visit CALICO pick out a favorite fabric, then come back here and tell me what it is. That's how you enter. Only one entry per person, US 48 contiguous states only, 18 or over, void where prohibited by law. The winner will receive a signed copy of my book. To enter you must us this link I provided. Here it is again. CLICK HERE.
Be on the lookout, because for any future posts I do for Calico in the month of April, you'll also be able to enter again, by leaving a comment on those posts, one entry per Calico post in April 2018.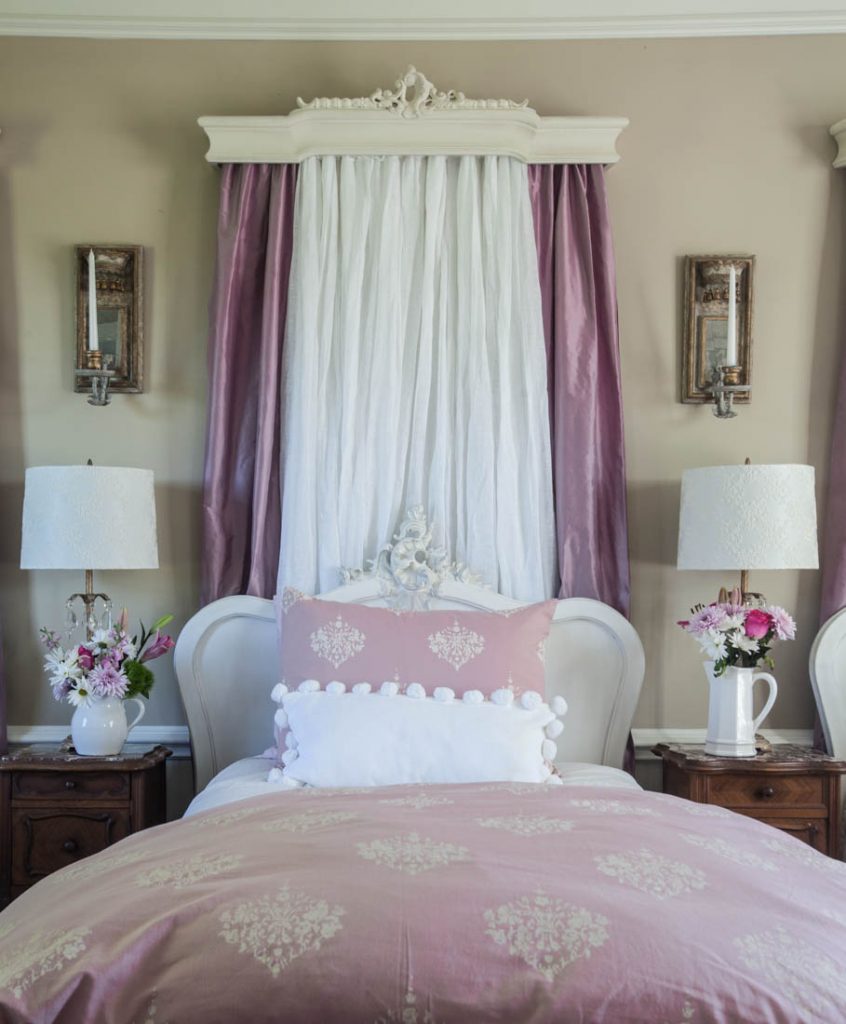 This room is quickly becoming my favorite room! Okay, so which Calico fabric is your favorite?