French Girls Room
I'm very excited to share the redo of the French girls room today. I'm not finished, but I've already made some big changes. Yes the framed dresses are down, but they will show up again somewhere… I hope you like the changes.
I shared my vision for this room recently, CLICK HERE.
As you can see I love a two color palette. More color is coming, but you get the general idea. I kept the nightstands, lamps, and the linen sheets on the beds. I also kept the benches at the end of each bed and the baskets. I have a linen sheet on each bed that acts like a coverlet.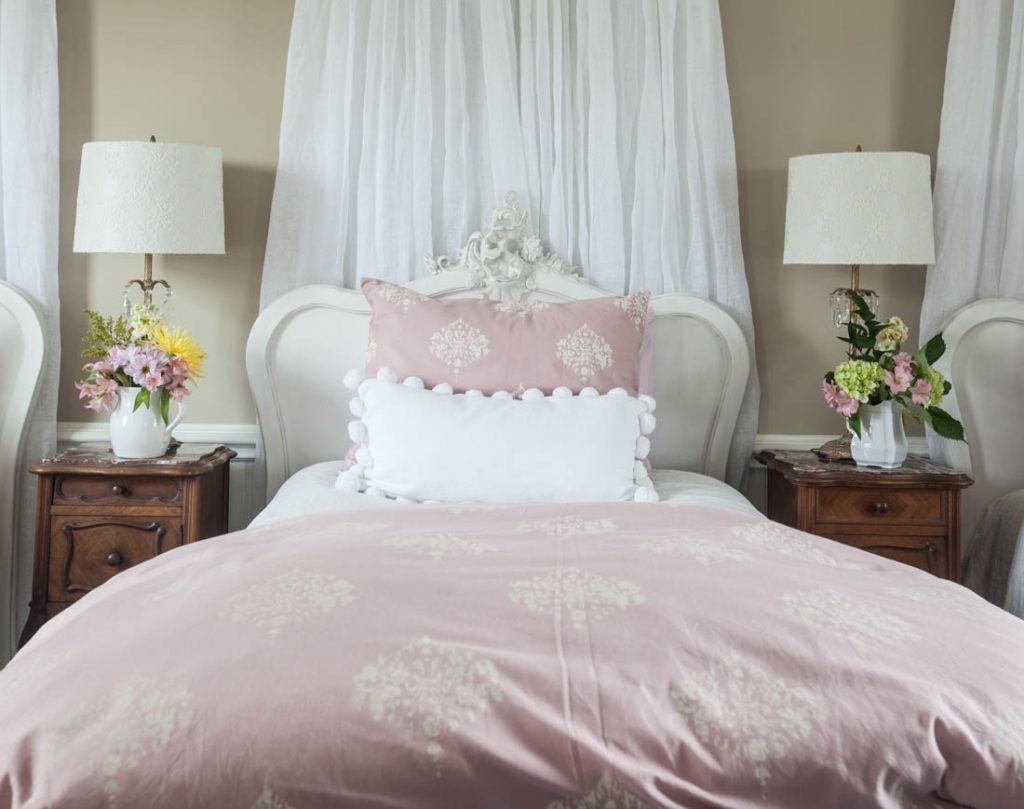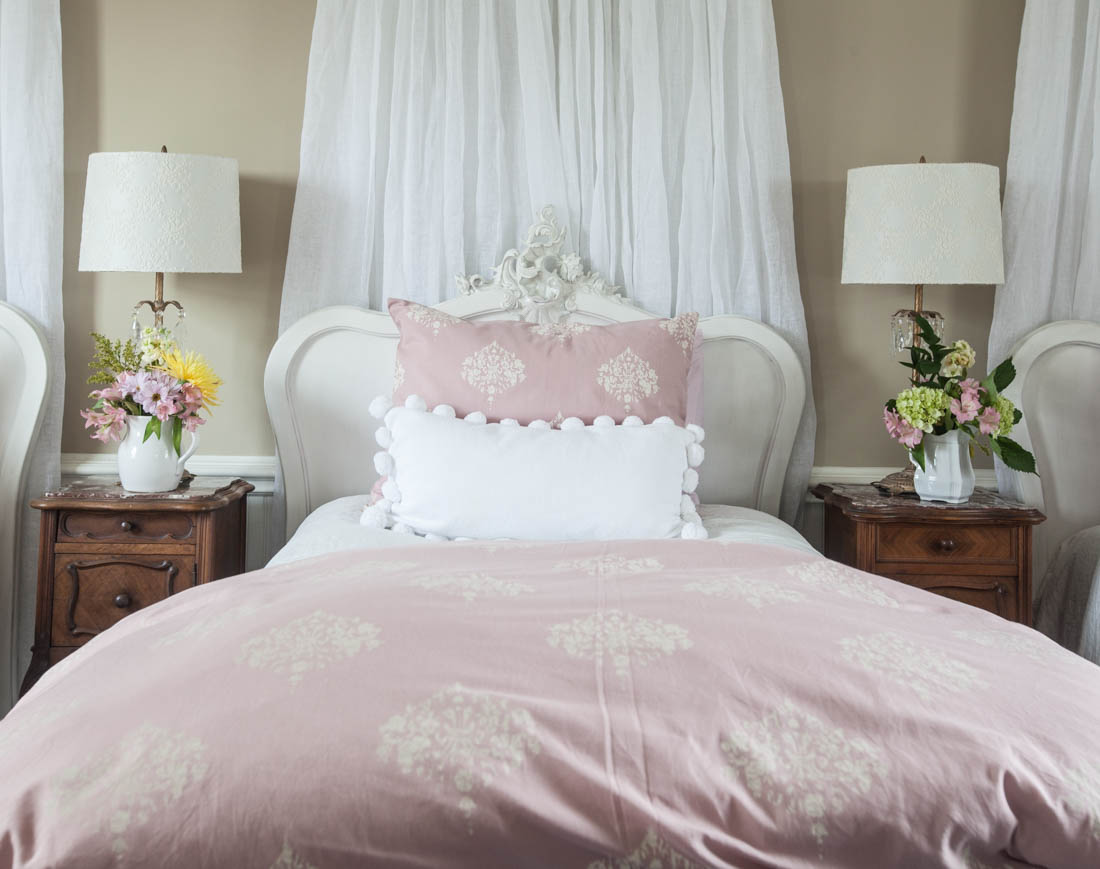 Below, you can see that the first change was to mount the bed coronas on the wall.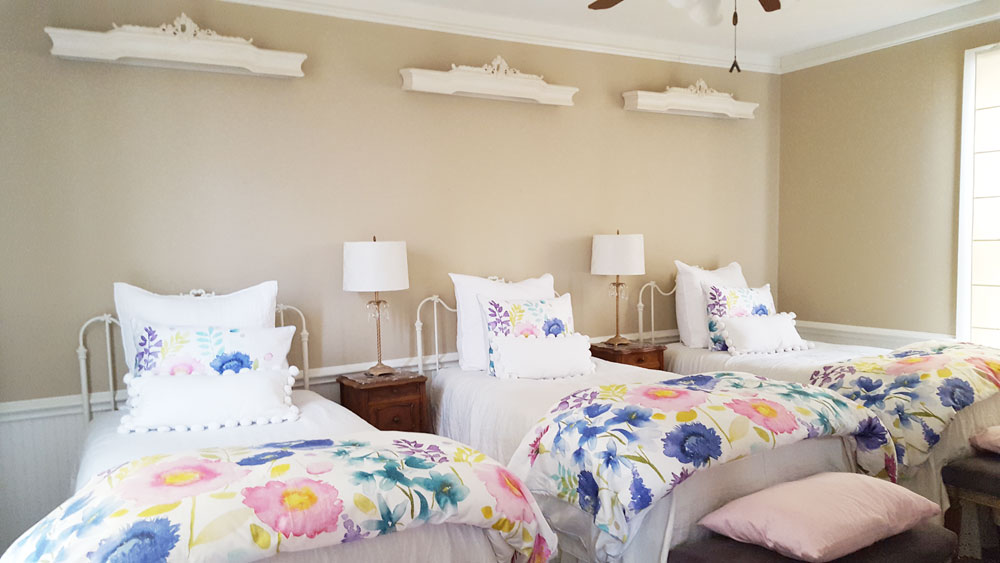 Next I changed the headboards, changed out the bedding, and hung the curtains. I found the metal headboards charming, but felt they lacked heft that the room needed. I also loved the colorful bedding, but wanted something more subdued. I still have the bedding and may use it somewhere else. I removed the euro pillows. I love those and I hope I can use them elsewhere. They were just overpowering the headboards.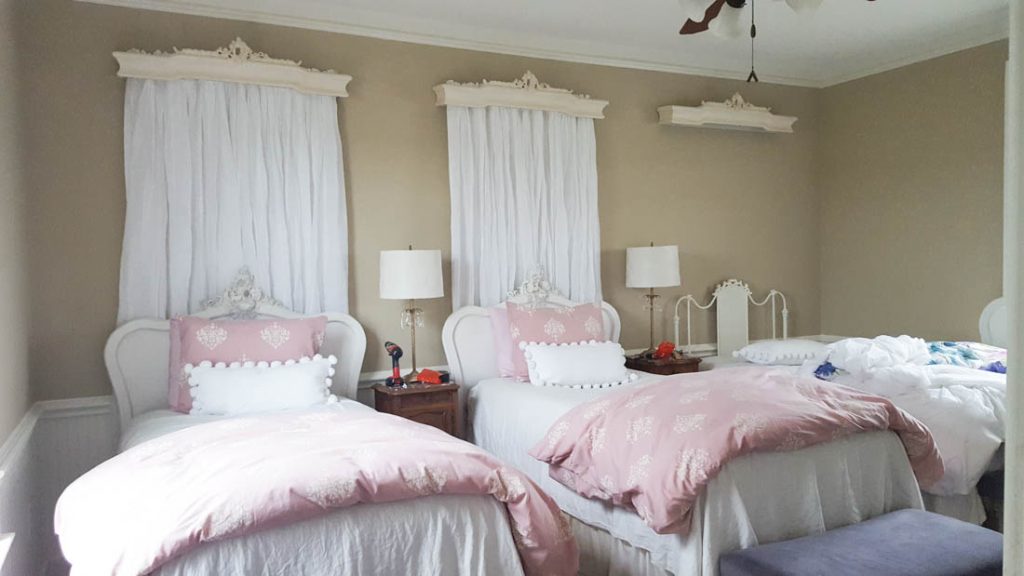 I have several things I still want to do to the room. For example, I hope to slipcover those benches at some point. When I took the beds apart, I decided it was a great time to wash the bed skirts and the bedding. I also had to iron all of the new bedding.
The beds have cotton bed skirts on them, topped by a vintage monogrammed linen sheet. It might not have been very "Frenchy" before, but it's truly a French girls room now.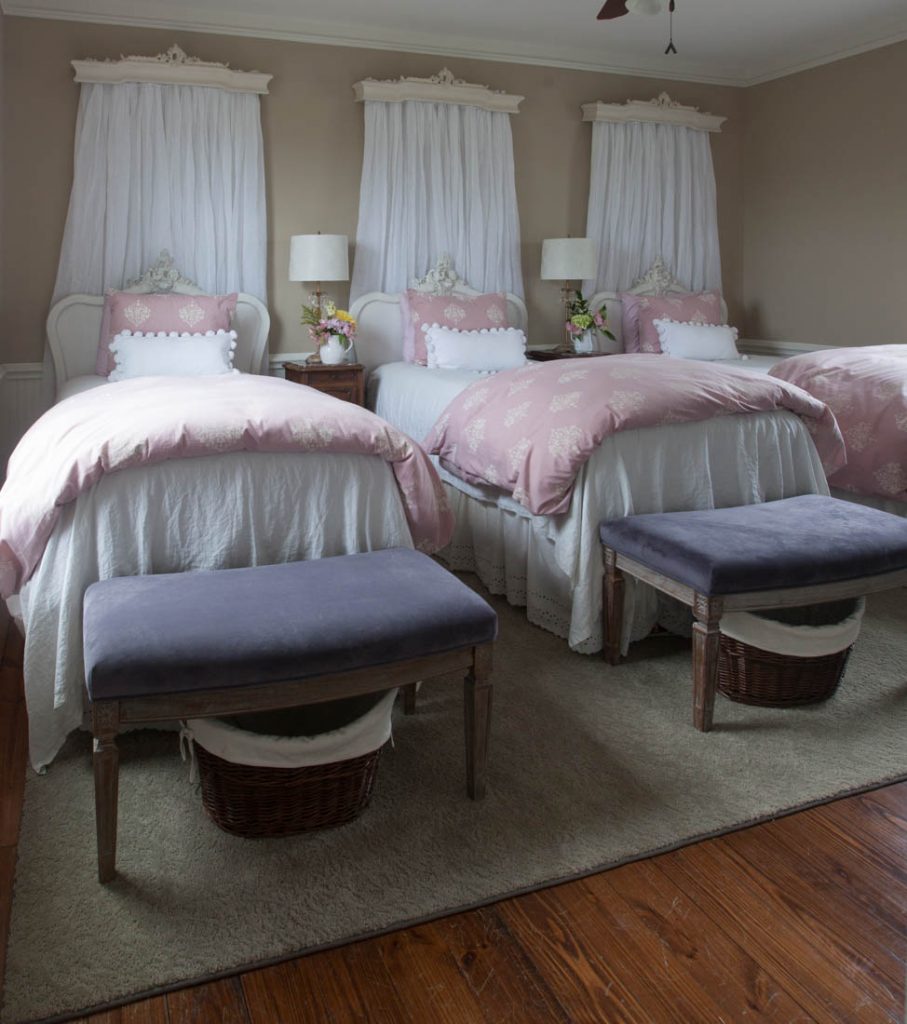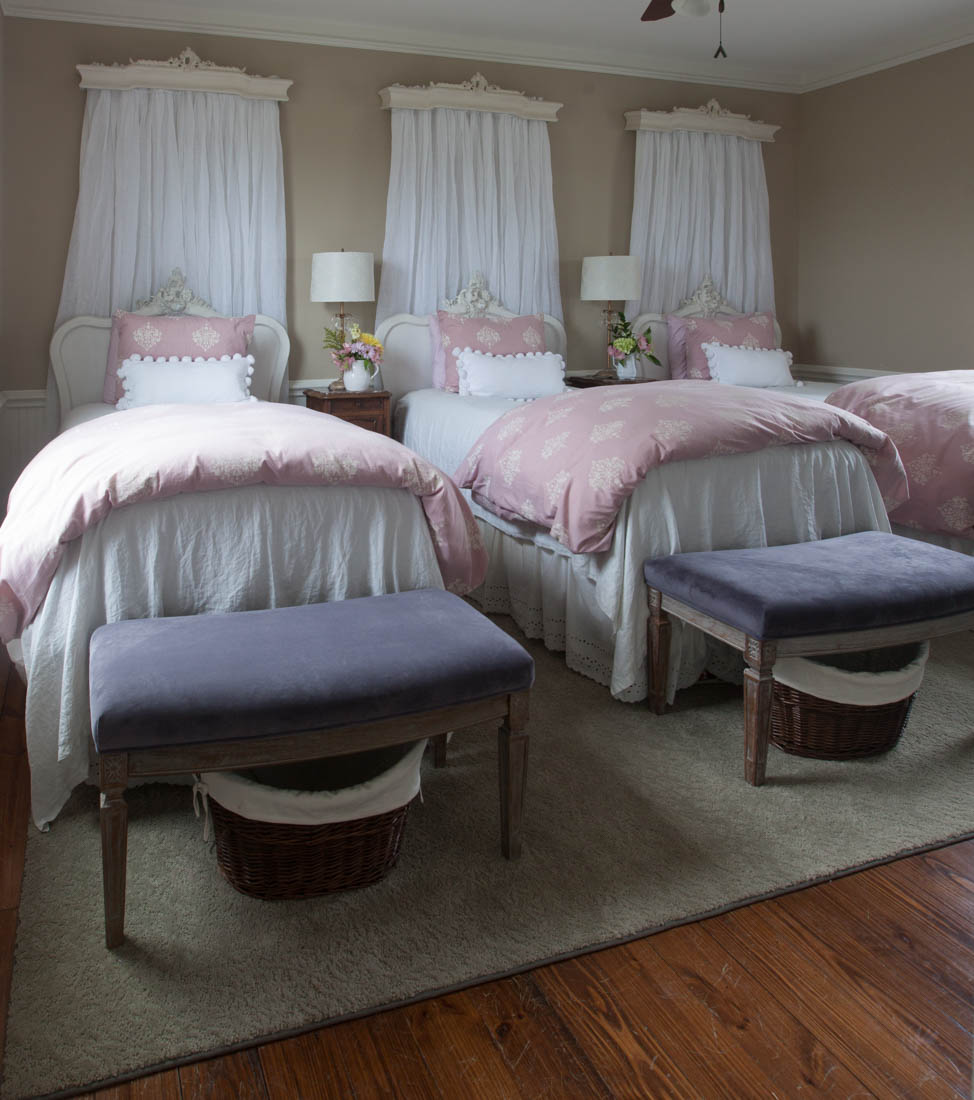 .
affiliate link
The headboards, and bed crowns have been discontinued so I don't have a source for those. The curtains were provided by SOFT SURROUNDINGS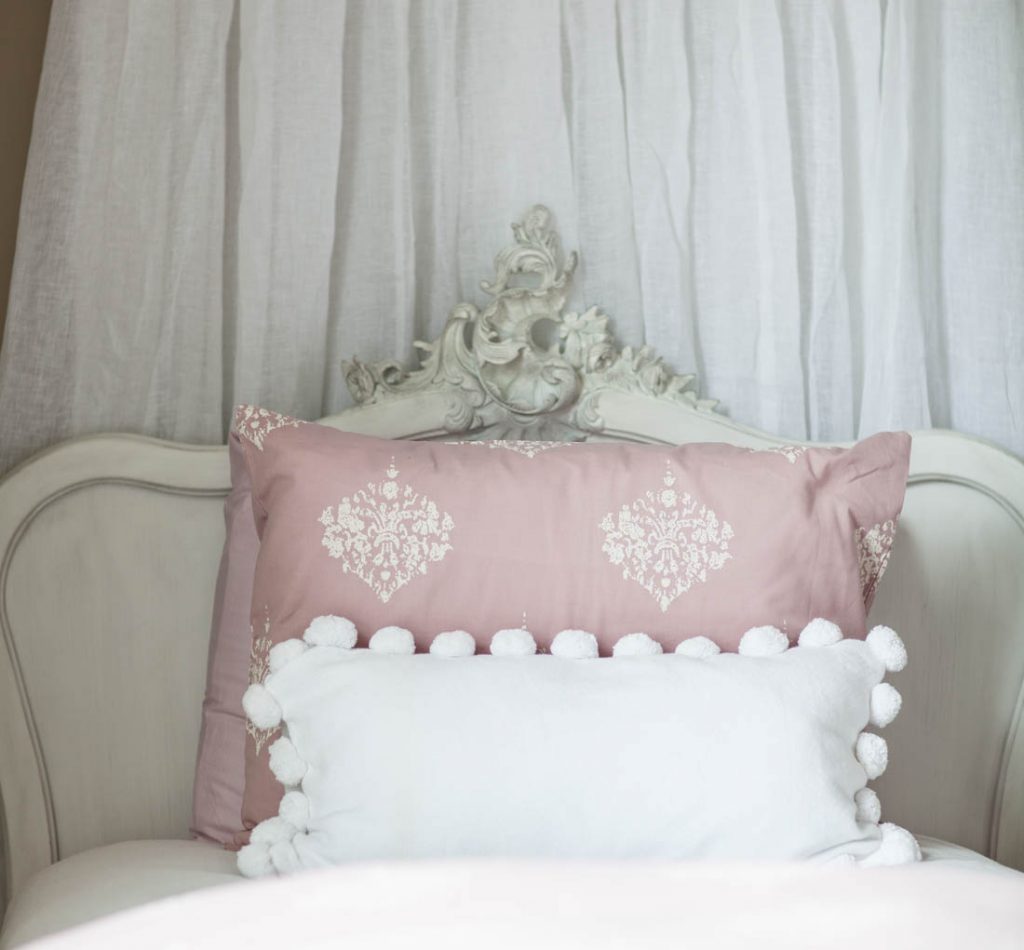 The bedding is from Restoration Hardware Baby and Child, CLICK HERE. The room is so cozy with the lamps on.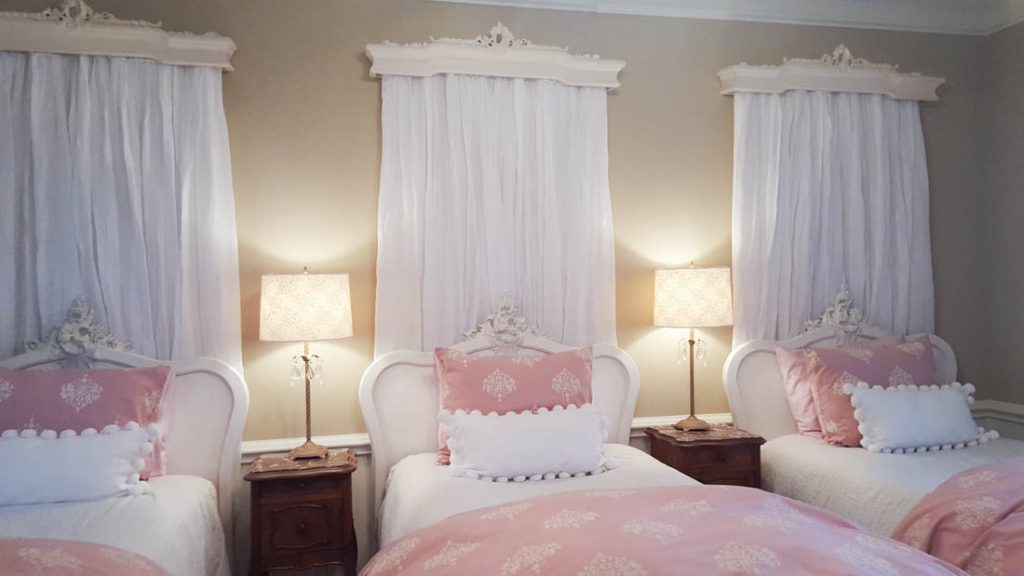 The lamps are old… very old. I've replaced the lampshades at least twice.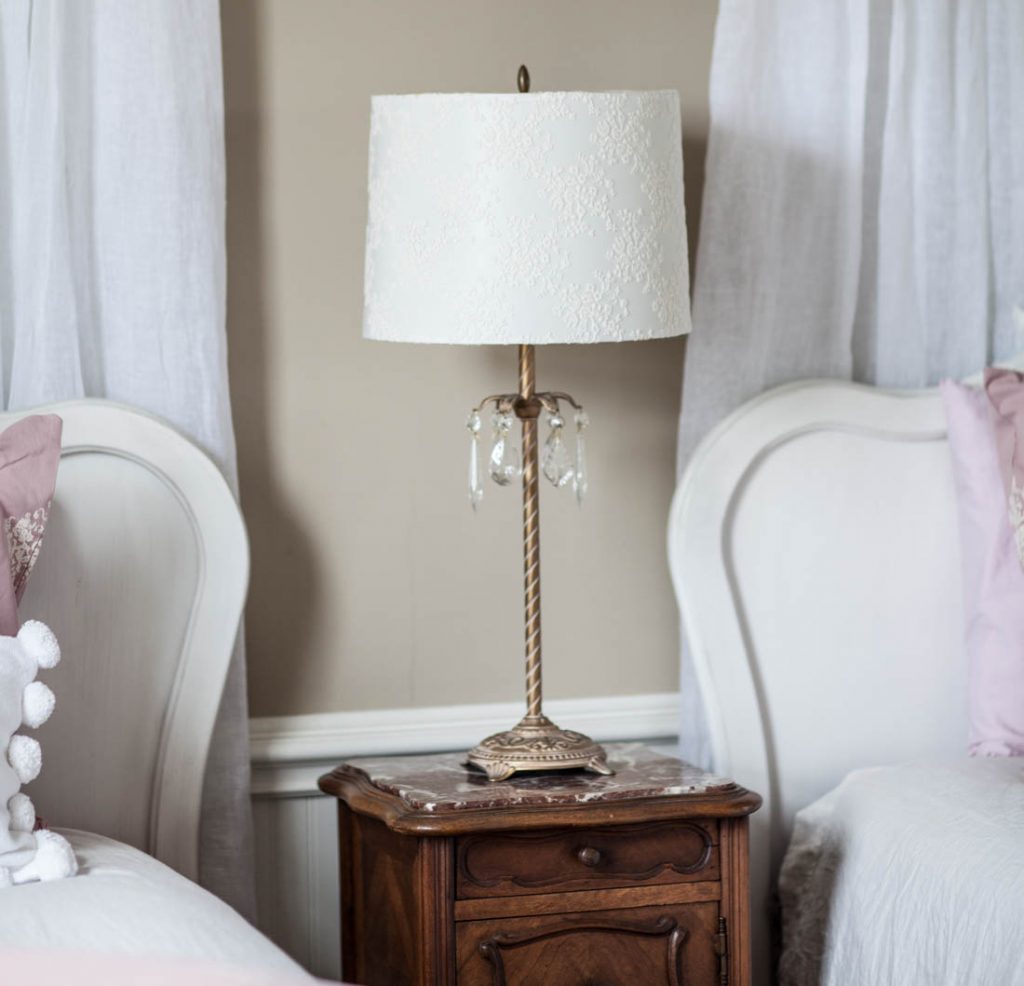 It's a very different look than I had before. It's much more French, which I love.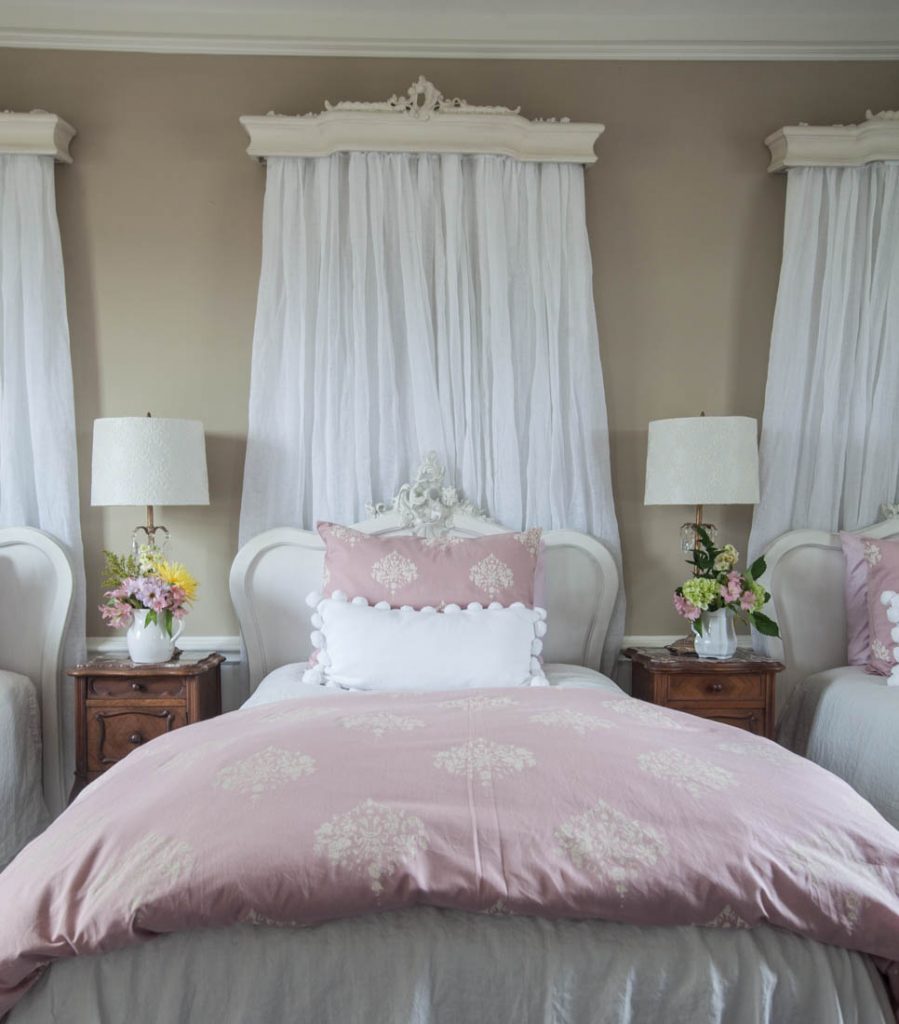 This post is Molly approved.