French Toile Room
Today I'm showing you a small change to this French toile room and talking about connections.
First let's talk about the changes to the room. Here are the lamps that were in here. Yes I bought the lamps, but later felt they didn't really work for what I was trying to do. But my daughter loved them. So I put them in her room.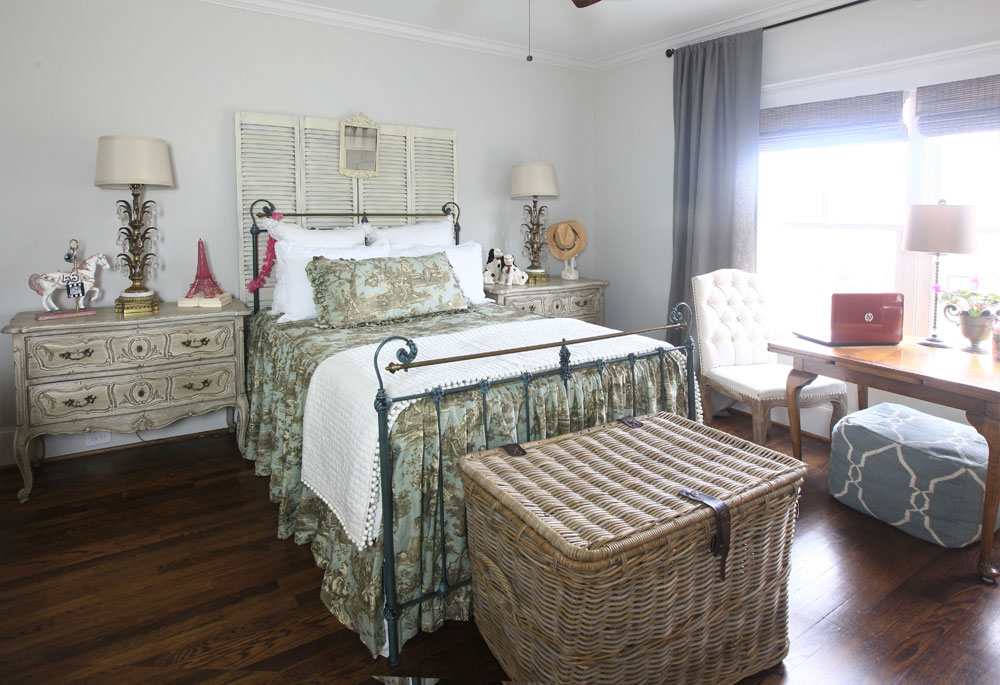 Finally one of them stopped working, so she needed new lamps. YAY!!!
So I bought new lamps for the dining room. Stick with me, it's going to make sense. I put the new lamps in the dining room, CLICK HERE.
The dining room lamps went back to the living room, CLICK HERE.
The living room lamps went in my bedroom, CLICK HERE.
And the lamps in my room came in here. Sometimes I buy lamps for a space, but they don't really work there, so I switch them out with lamps in another room.  Yes I definitely make mistakes, but I don't worry about the mistakes, because usually there's an easy fix.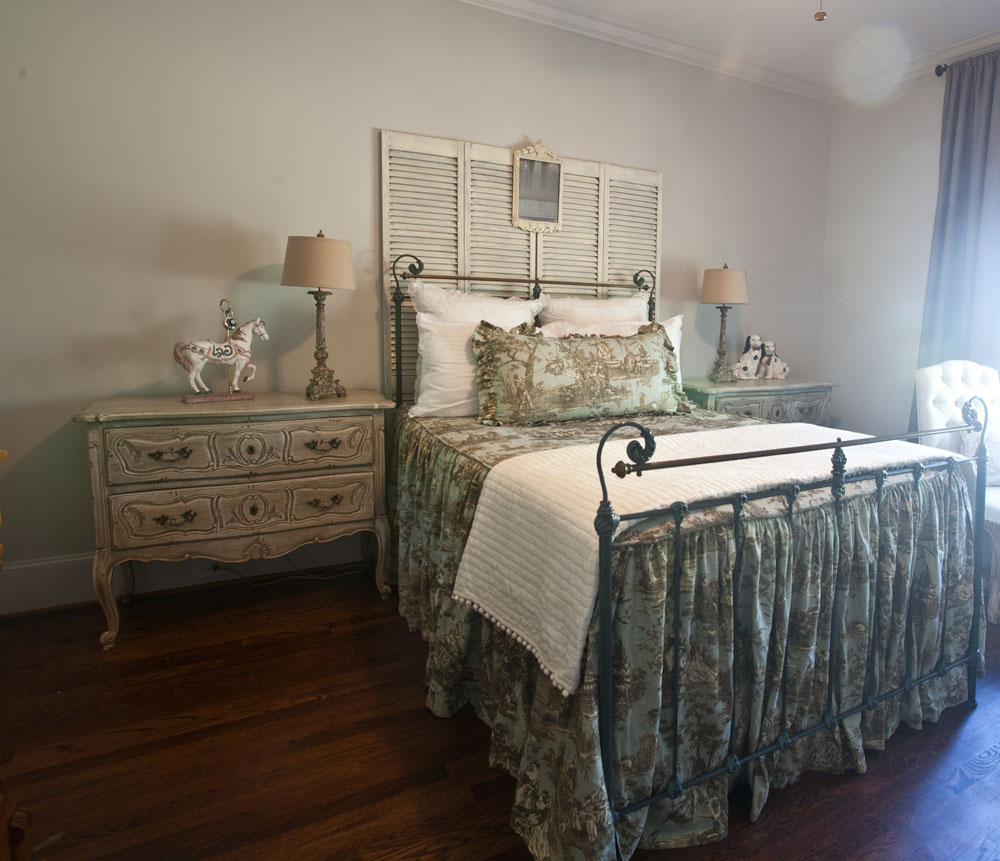 There are two reasons I did that. One reason is that you can buy one set of lamps and get 'new' lamps for four rooms. The other reason was that I wanted taller lamps for the dining room. But when I moved the lamps around, I realized the lamps from the dining room were too short for this room. And the lamps (the ones below) were really a bit tall for my bedroom. So, now it's all sorted out. All of that to say, it's hard to get lamps that you love that are also the right height and visual weight for the room.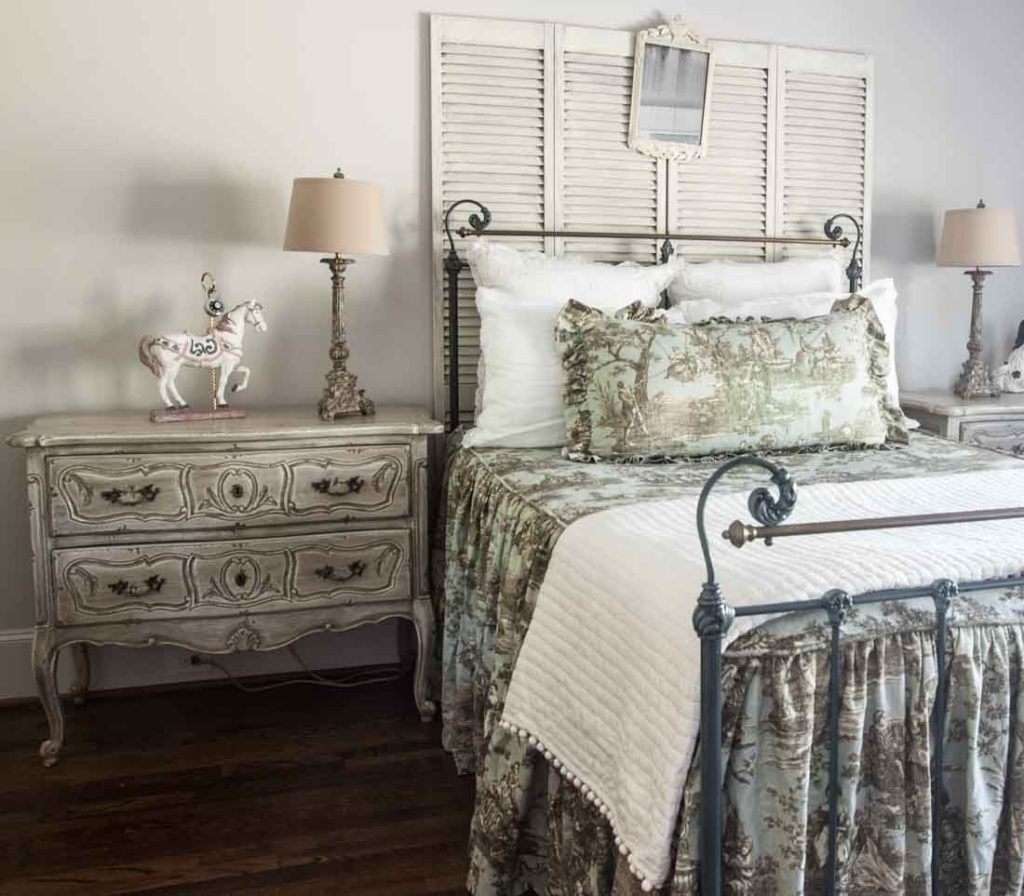 Yes I know the lampshade is not straight. I didn't notice it until too late. These are Aidan Gray lamps. Also notice that I scaled back on all of the toile. I used to have 4 toile pillows on the bed. See below a photo of the bedding from about 6 years ago.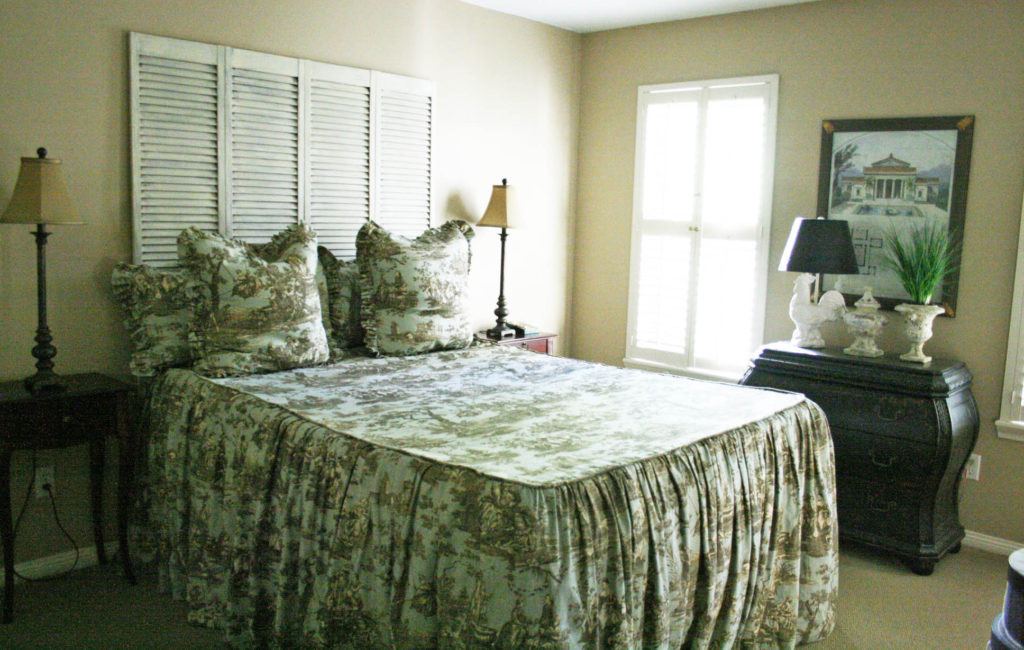 I like the toile better punctuated with the white pillows and the white pom pom quilt at the foot of the bed. I would still consider it a French toile room, but not with a lot of white thrown in.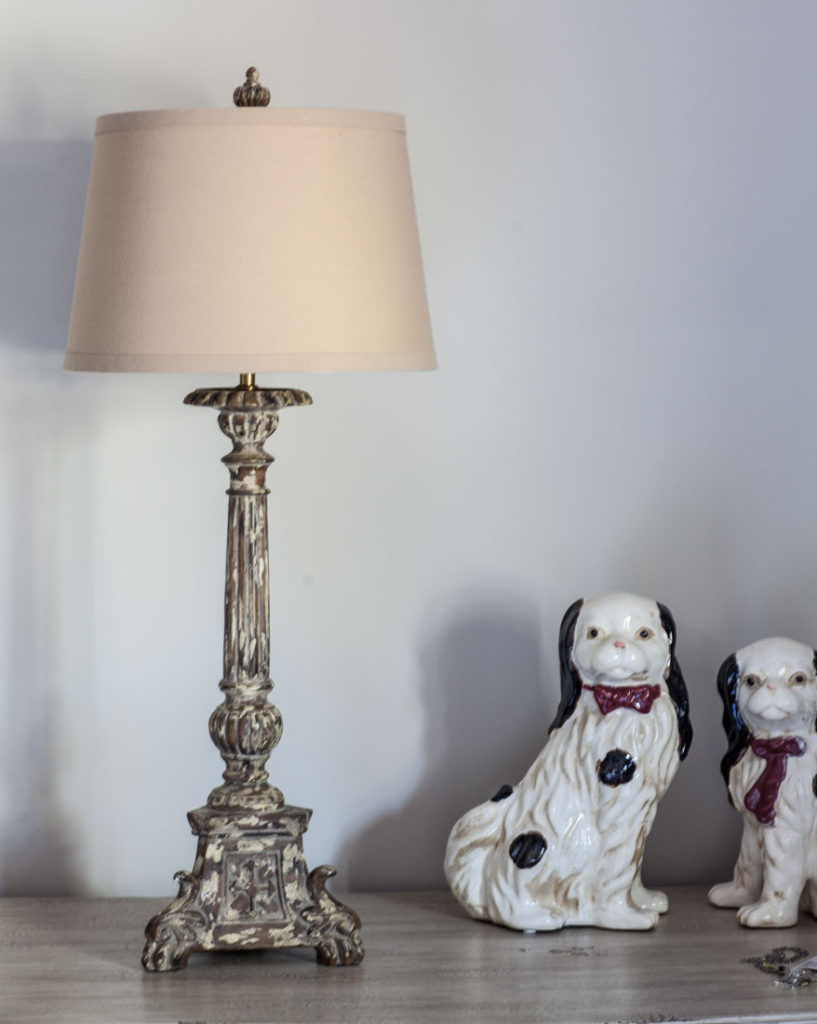 Okay so now onto the connections part. I'm joining the By Invitation Only blogger group today and the theme is connections.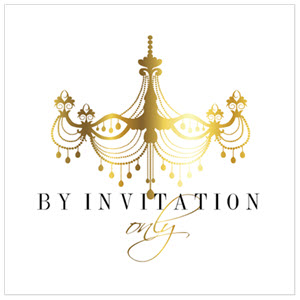 So I'm showing my daughter's room, because sometimes we hang out in here. We have a wonderful connection that really is special. We are very close and love to do things together. Whether it's going for coffee, or pedicures or watching Gilmore Girls we love to hang out together.
As you might guess we don't always get along. I found an old note Evie wrote me when she was a wee thing. It said, "I know you love me even when you are mad at me." So true! I remember explaining to her when she was very little that I would love her no matter what she did because she is my daughter. I might be disappointed by some choices, but my love would always be there. If you are a mom, then you know, because you probably feel the same way. I'm not sure children understand that if we don't spell it out sometimes.
I also remember the first time she told me that I had ruined her life. I remember saying "Good. Then my work here is done." I smiled and walked away. I figure if she never got mad at me, then I wasn't doing my job right. Now she's 21, and a senior in college! She lives at home, so we still get to hang out a lot. But I know the time is coming when she'll move out and I'll miss these times so much.
Listen to the latest episode of Decorating Tips and Tricks.
EPISODE 125 HOW TO THROW THE BEST POTLUCK PARTY
Head over to Daily Plate of Crazy to see the other posts.