When I think fall decor, I love, love, love to use natural elements in my home. And almost all of the elements I used for today's post I found at the grocery store. Yup today's fall decor is tomorrow's dinner. Or something like that.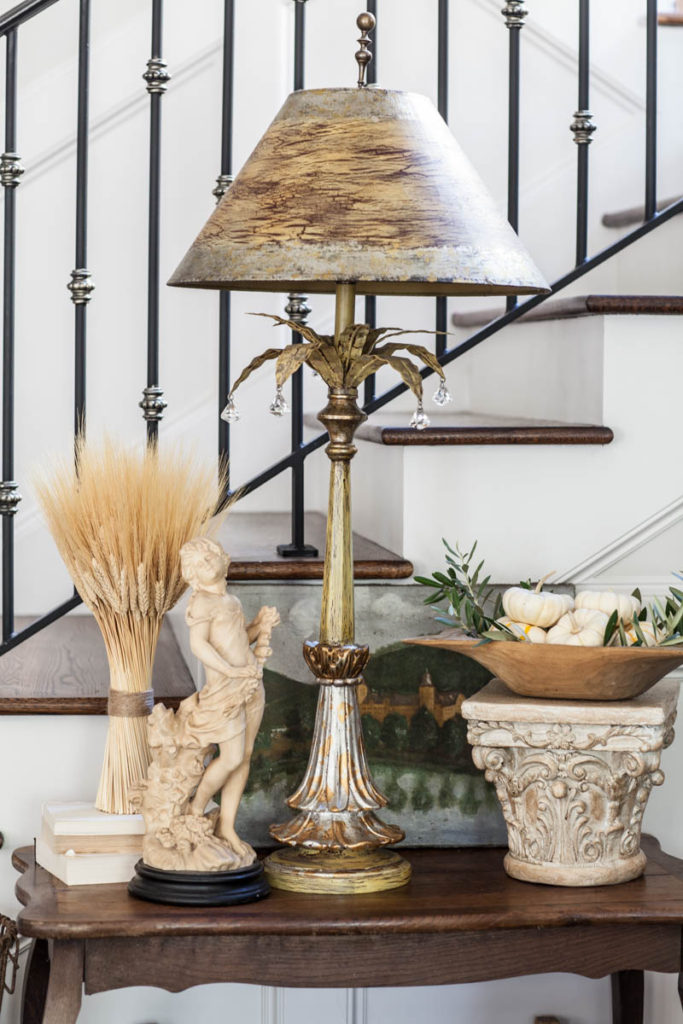 Now onto another point. Start with quality pieces that are not seasonal. Spend money on these pieces (versus the seasonal decor.) They will be your anchor pieces that you can use year-round. The statue, the lamp, the dough bowl, and the column can be used all year. Just change out the fall things for the appropriate season.
The wheat stalk was purchased last year, so I was able to reuse it this year. I used baby boo real pumpkins (from the grocery) and olive branches from my yard in the bowl. The pumpkins stay nice for a long time.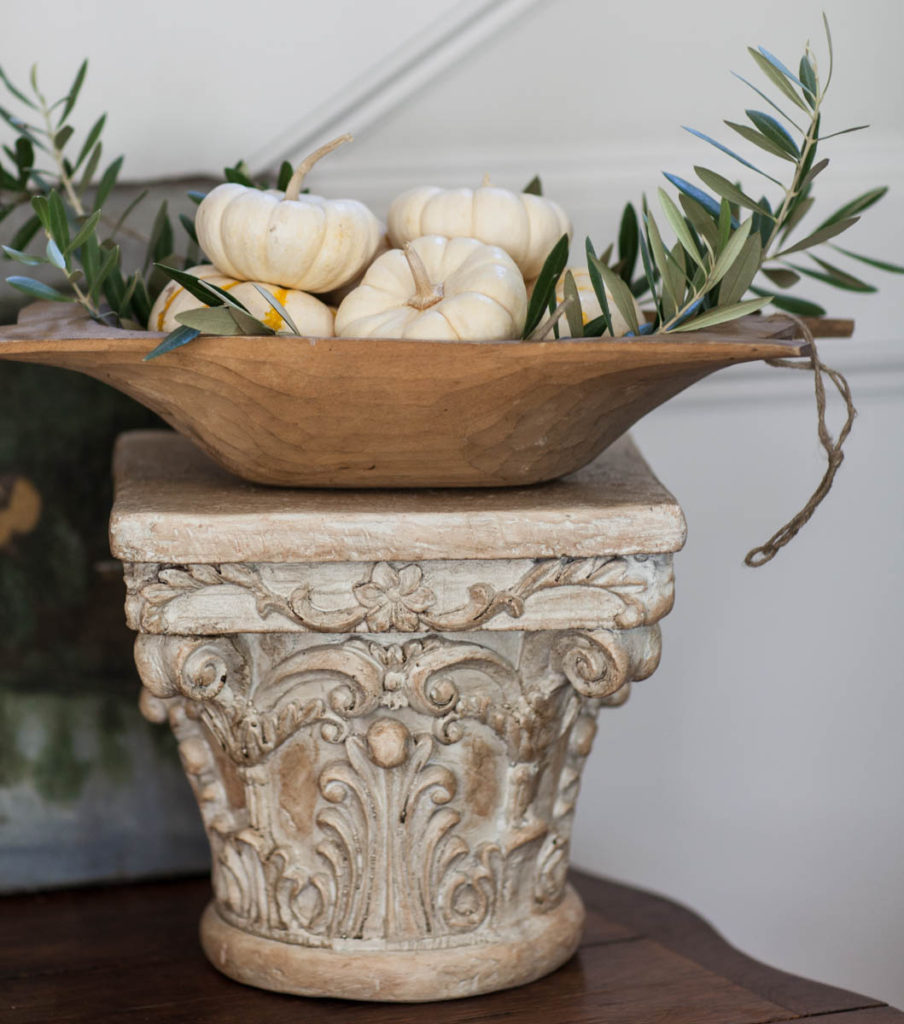 Below I have some pears, and artichoke, and apples on my island.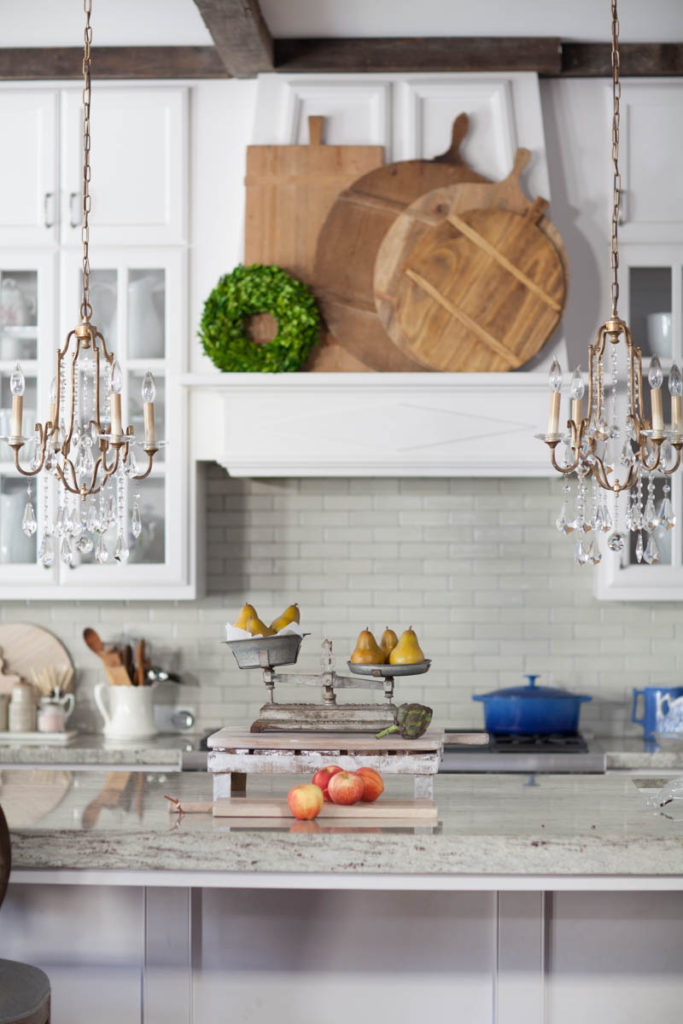 And I have a confession. The pears are fake. They looked so real in the store, I decided to give them a try. I might have bought a bushel of them. All of the other fruit and veggies are real.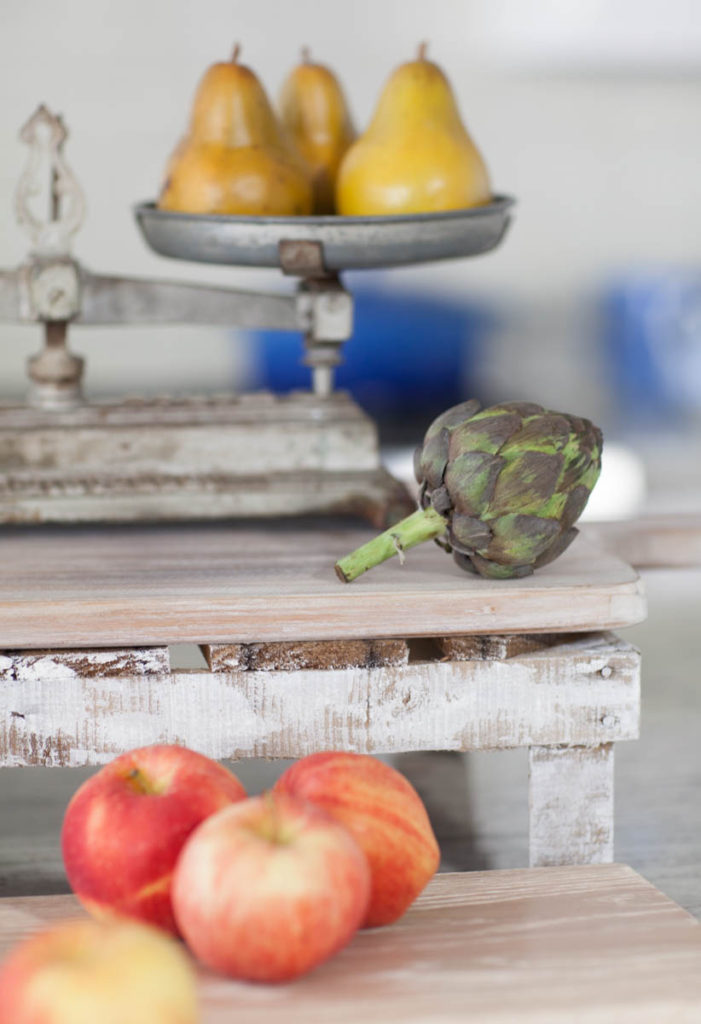 (affiliate links)
I also used the pears on my mantle. These are the faux ones. I found some very similar ones HERE.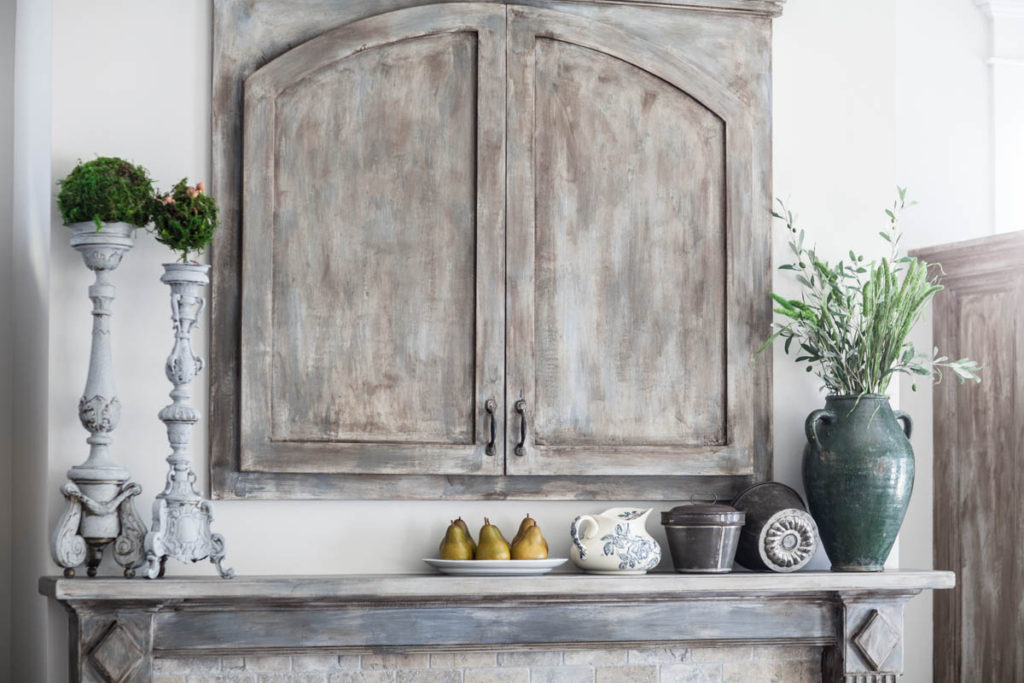 And why not use a few brussel sprouts and artichokes in the dining room?  The real artichokes are gorgeous! I've seen many fakes that look very real, so that's an option too. CLICK HERE for the good faux ones I found.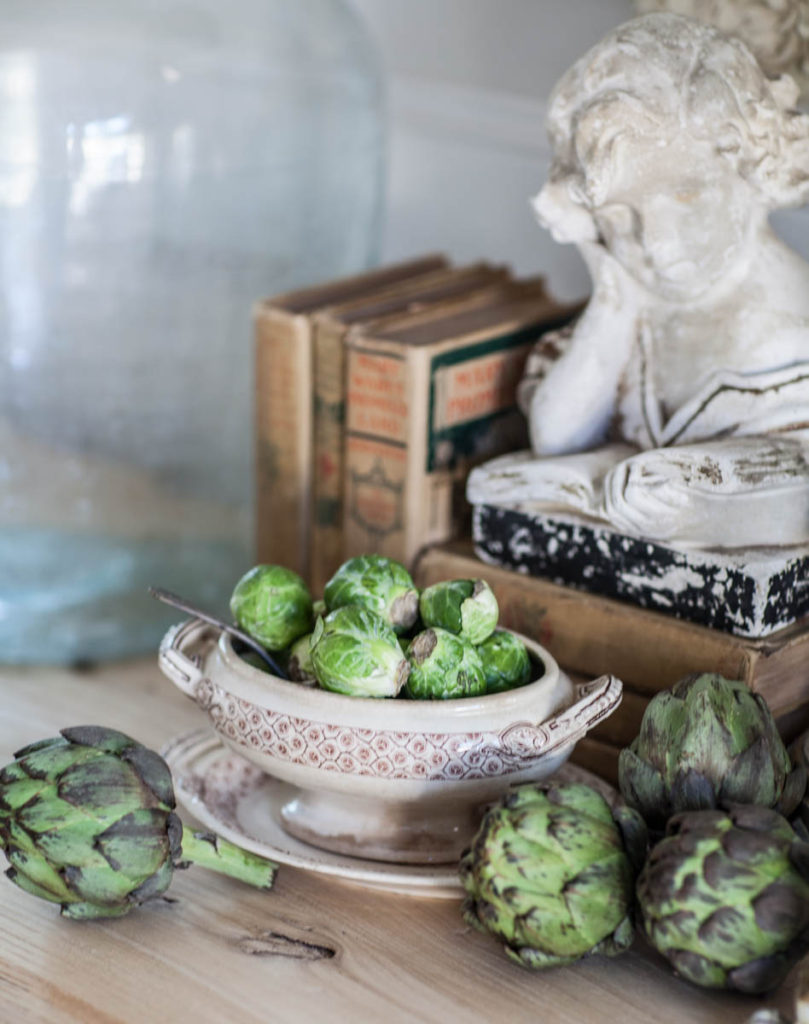 I sprinkled the pears all over the house. Here are a few more.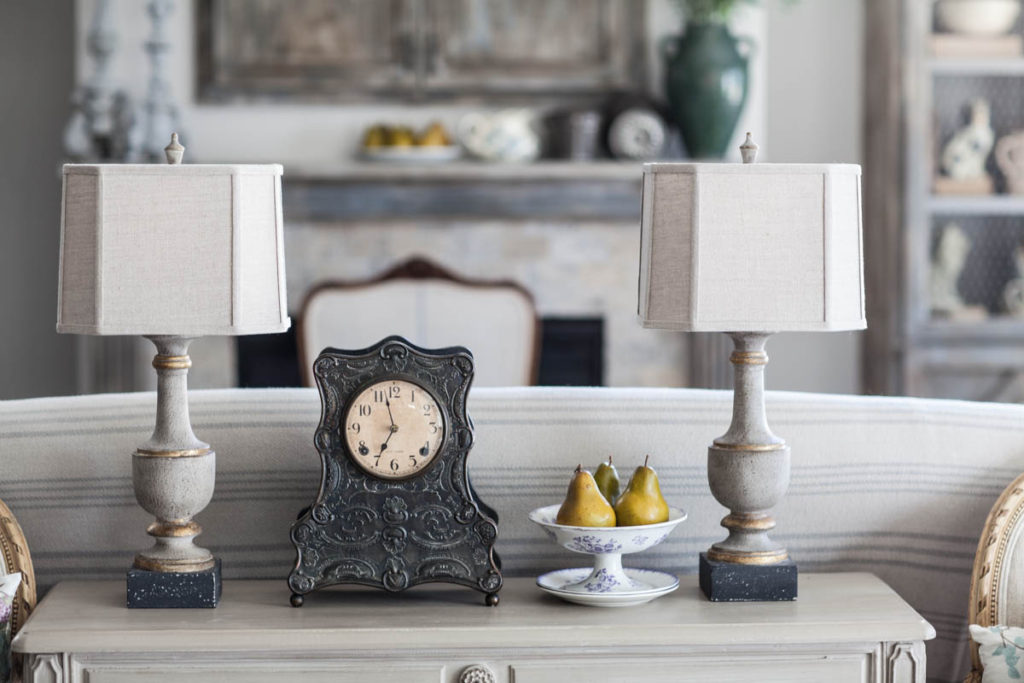 You can see more Fall decor posts HERE.
Do you ever decide to change out a lamp, and then decide the whole room needs to be gutted? How do you stop the snowball?
EPISODE 108 HOW TO HANDLE THE DECORATING SNOWBALL