Country French Christmas Touches
I love to add Country French Christmas touches to a room, and why not add them to my bedroom? I added a mini boxwood wreath to the foot of my bed. Boxwood wreaths especially the small ones work well, just about any where.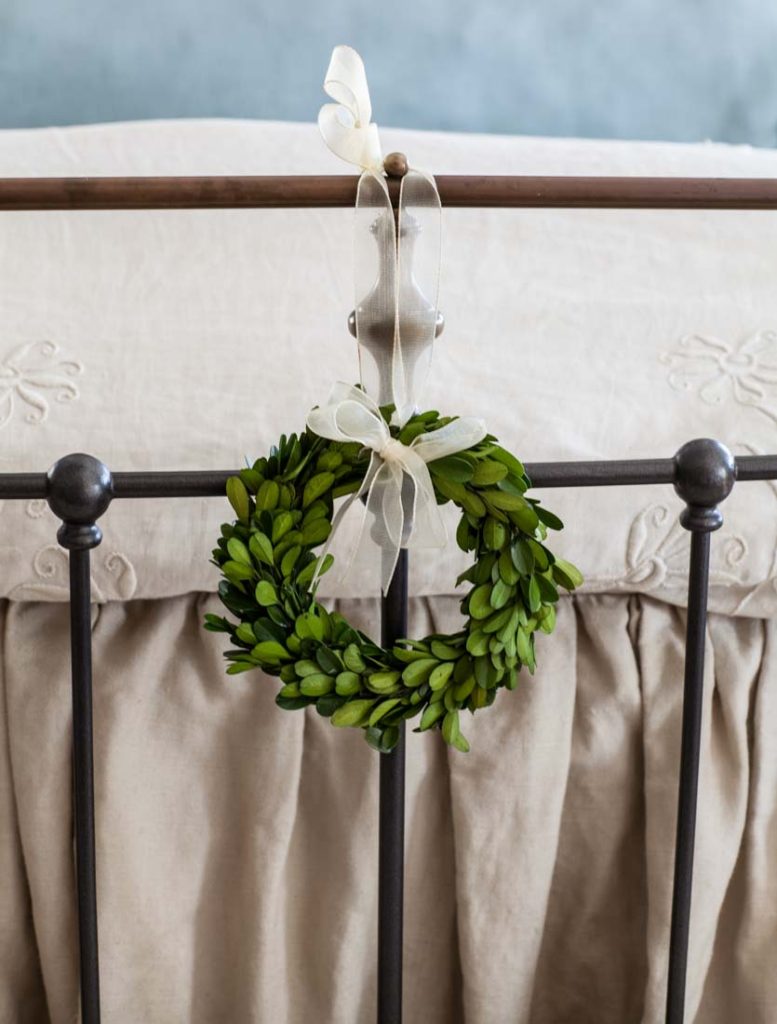 I also put a small tree in here. It's so cozy, I don't know why I didn't do this before!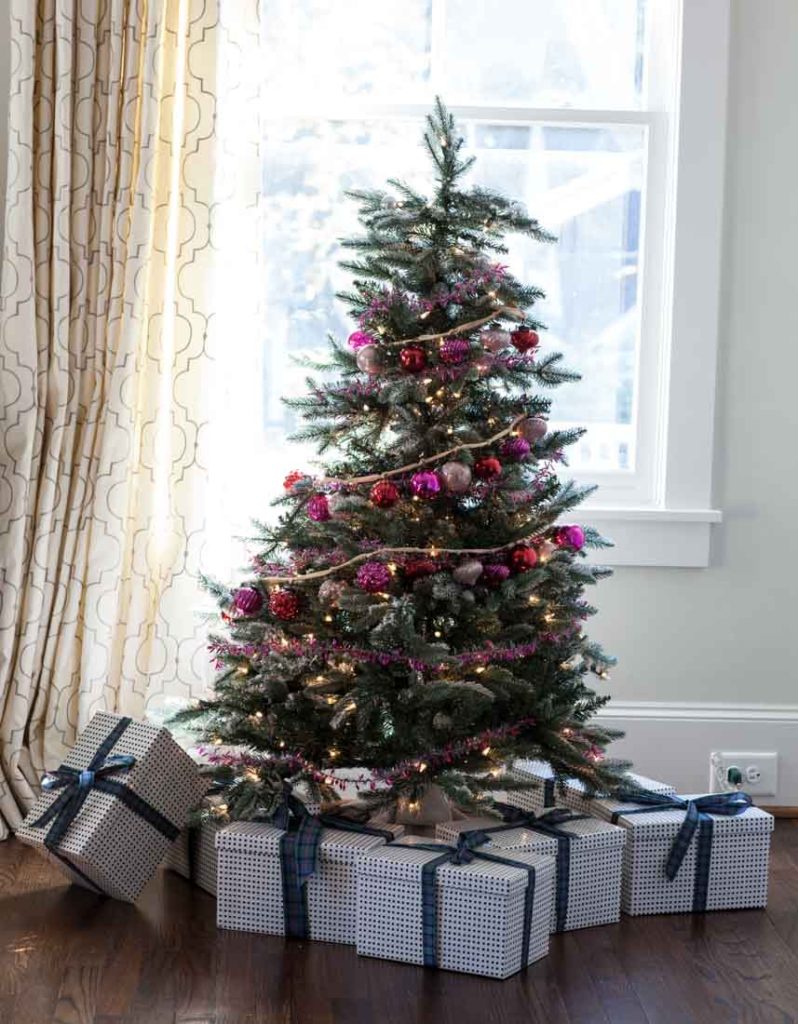 I wanted to add lots of fresh greenery, but they don't have any in the stores yet. But I found several goodies in my holiday closet.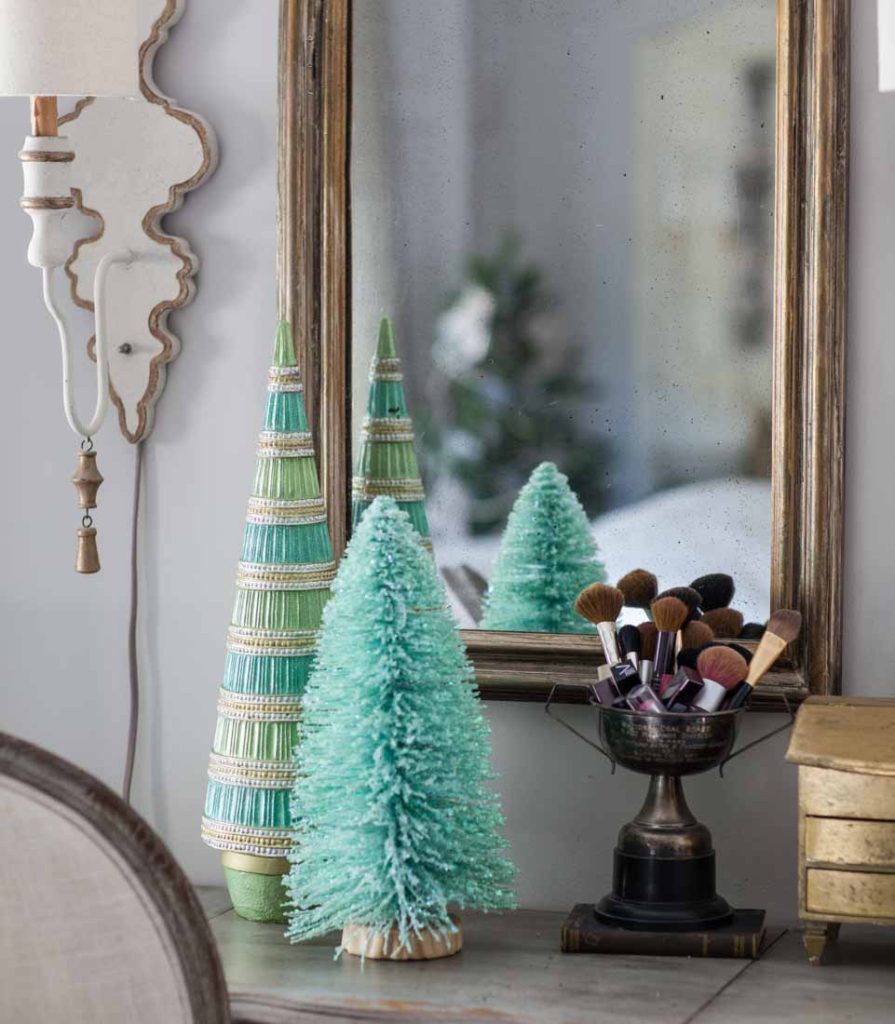 Homemade snow globes are super easy and fun to make.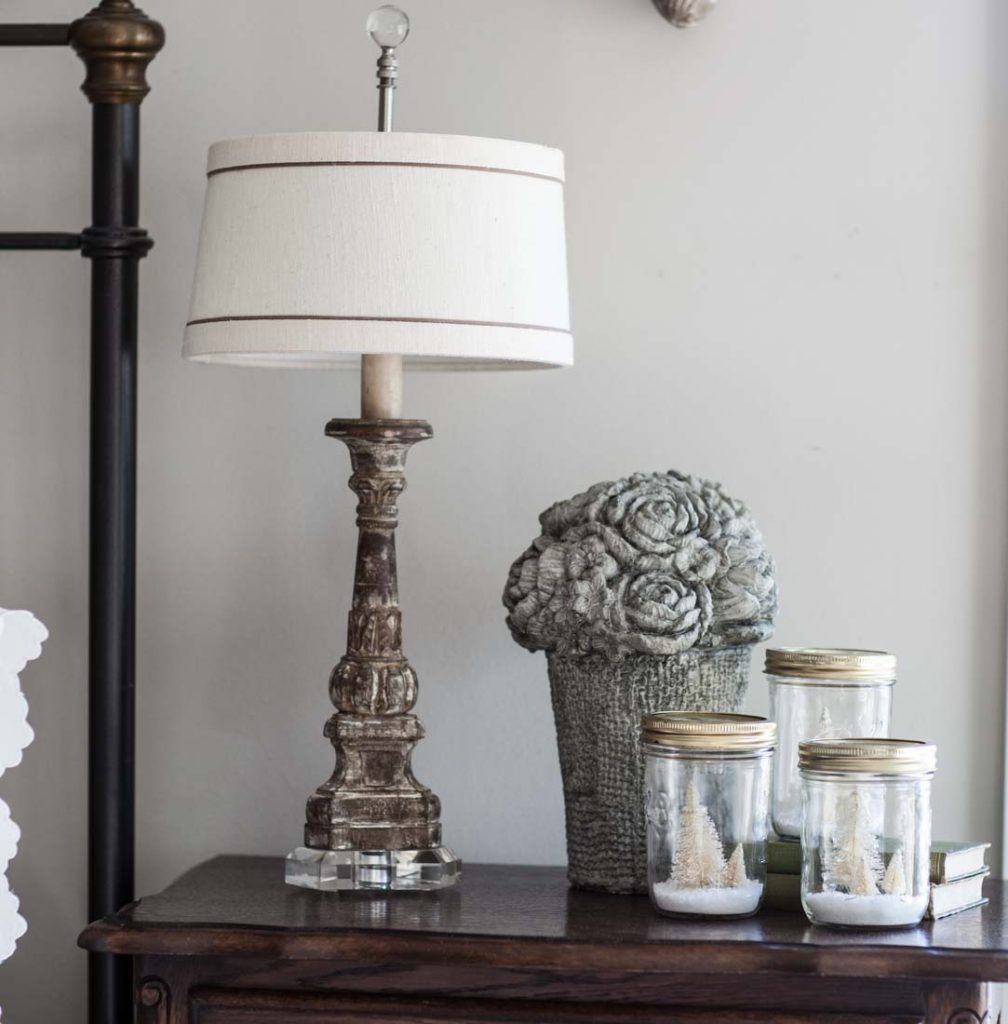 Angels are perfect for a Country French Christmas feel. They are so pretty and perfect for the Christmas season.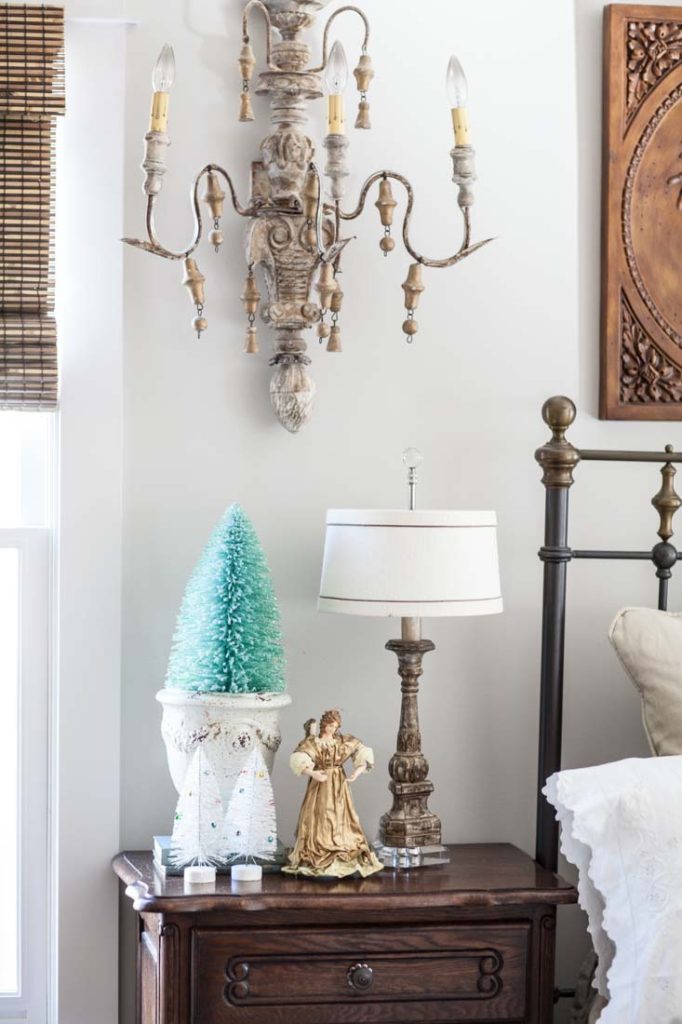 I added this little tree in here also. Rather than add lights to this one, I just decided to go simple. It has the snowflakes, a pearl garland, and little mini grain sack style stockings.  It's in an old iron bucket.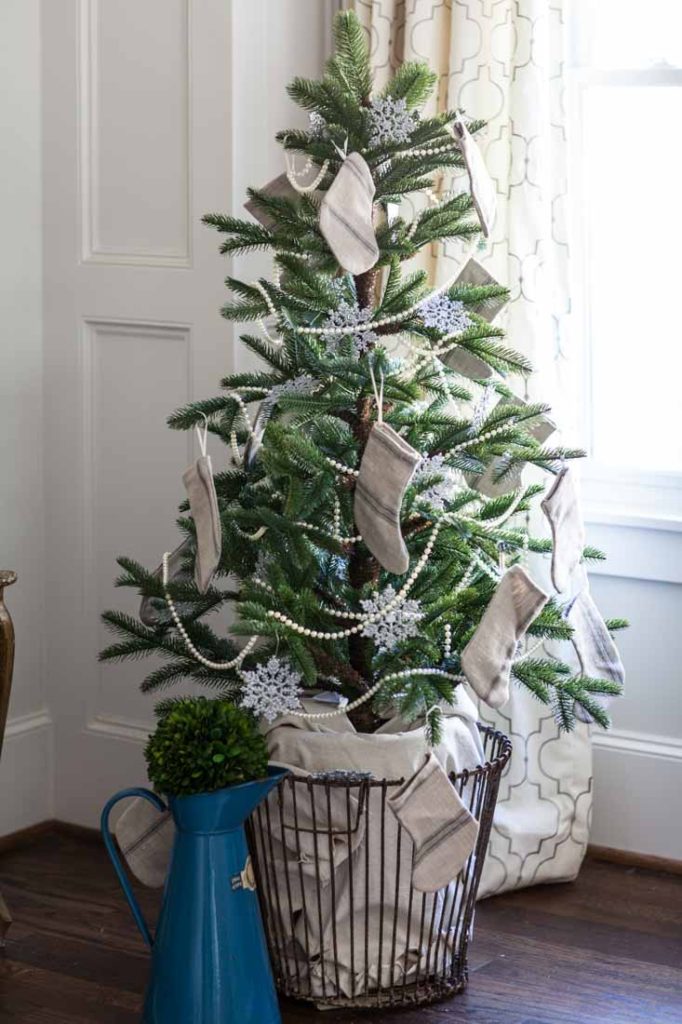 More gold angels adorn the stacking Florentine tables.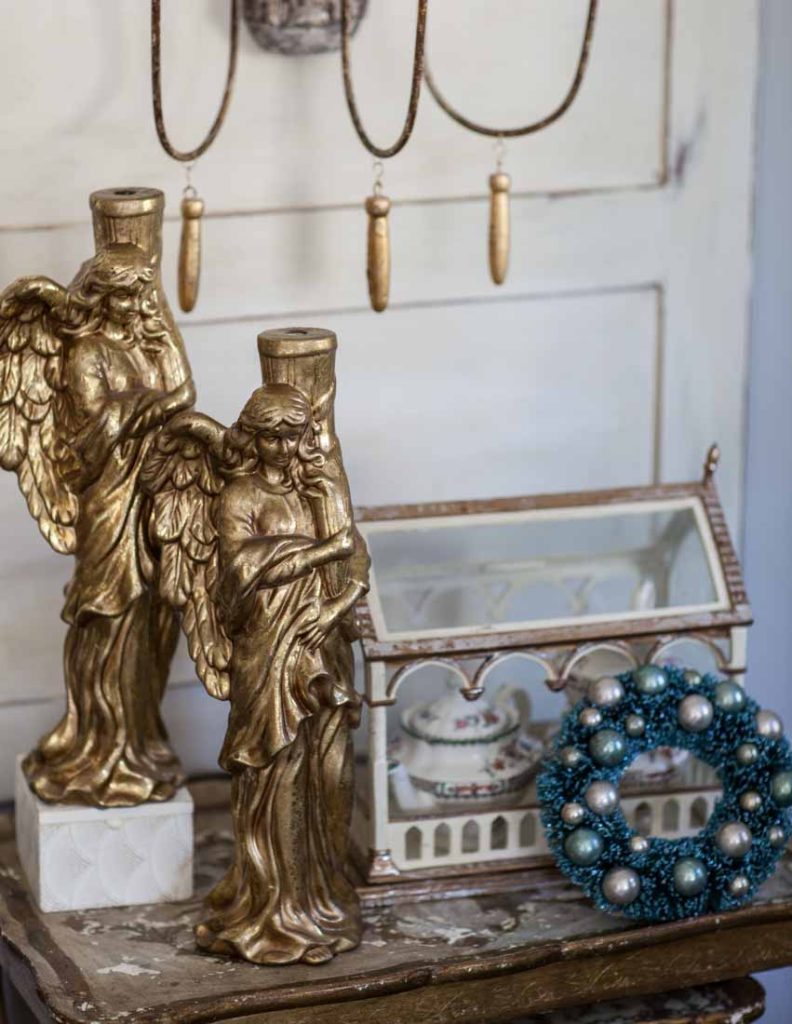 The wreath below did not come with the horn, but it was a perfect fit!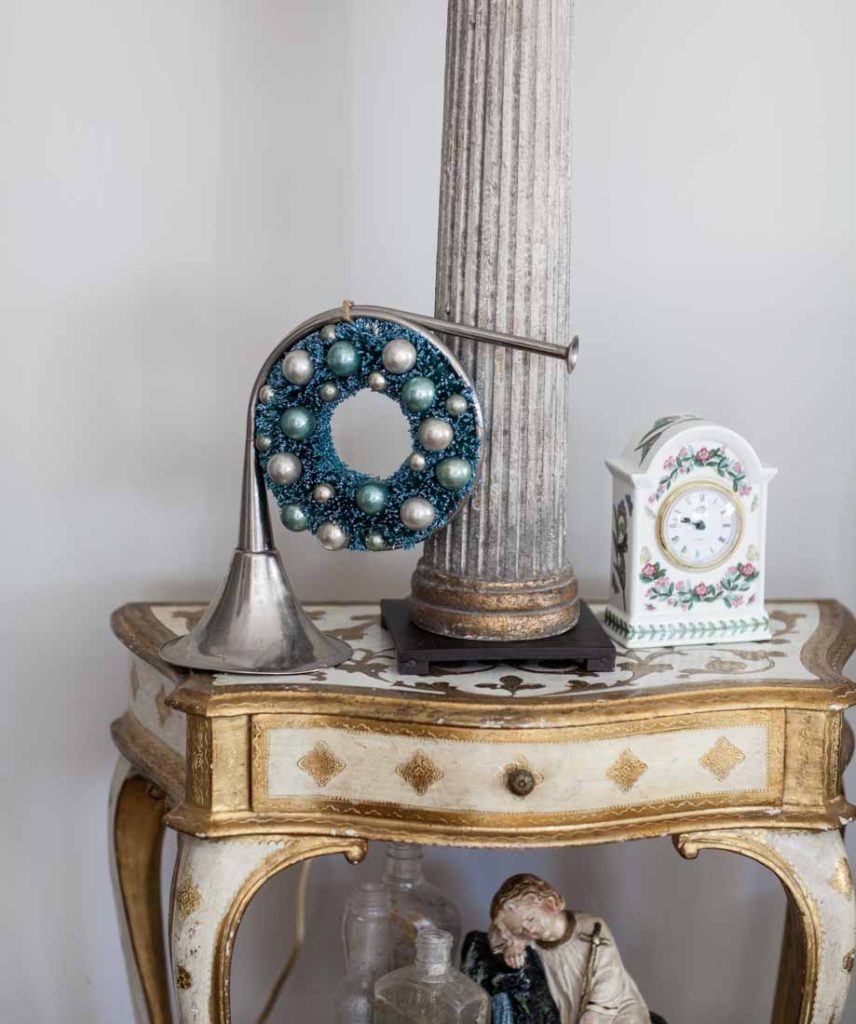 A musical angel guards the antique pine armoire.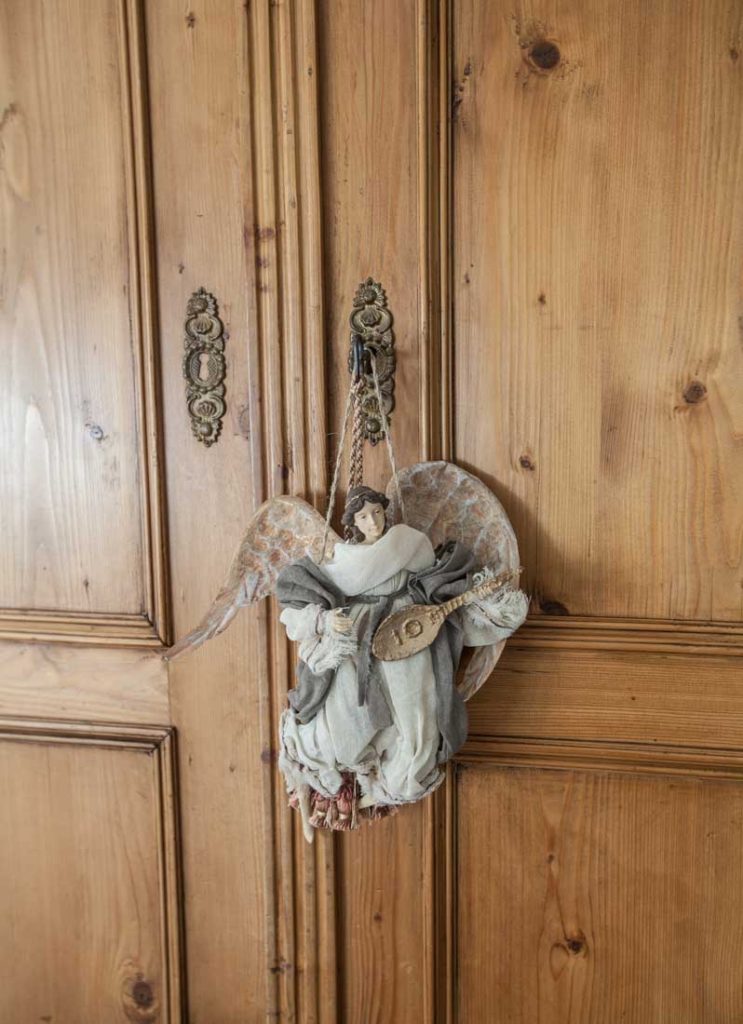 And another one is stationed on the little ottoman.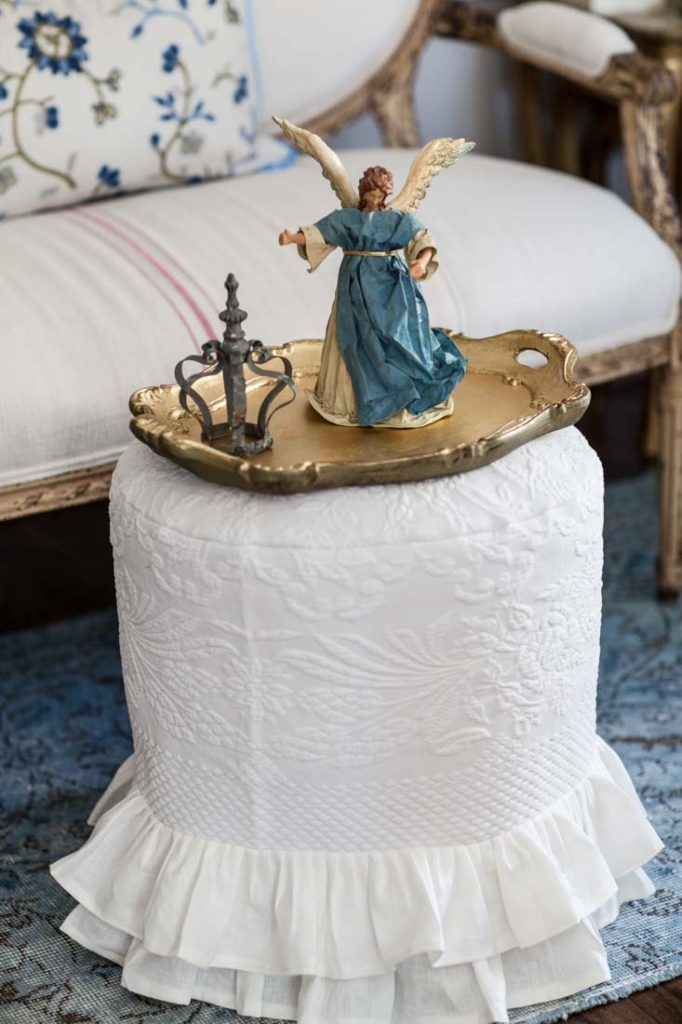 I love this cozy corner in my bedroom. It's perfect for taking a nap or reading a favorite book.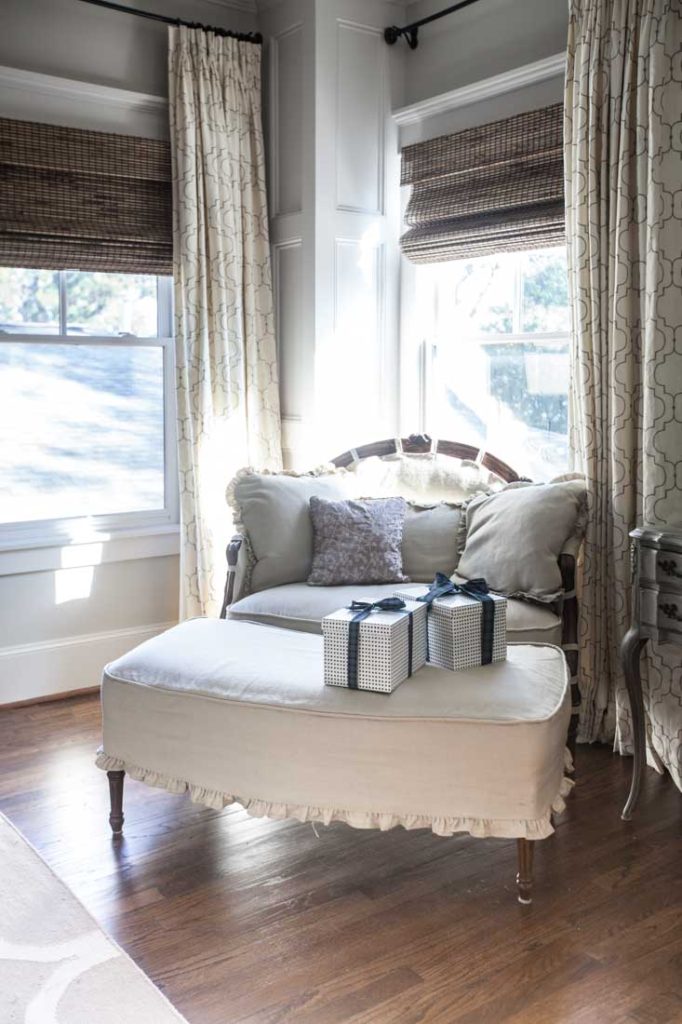 This is the side of my bedroom. I don't usually show this side, but it's all ready for Christmas today.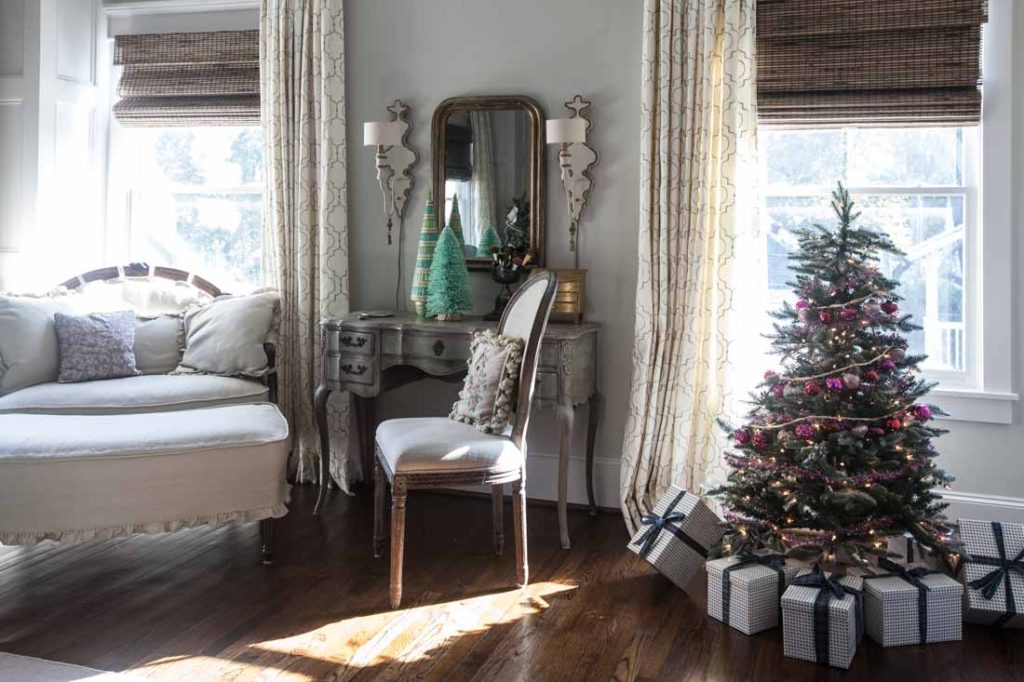 Here's the bed with the blue bolster pillow.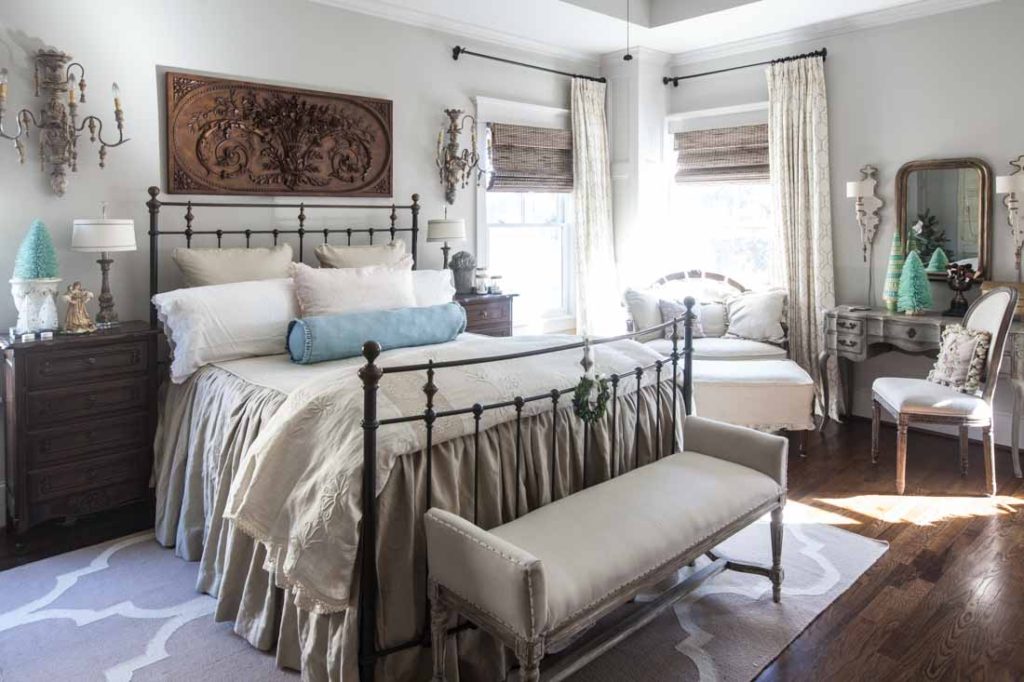 On the other side of the bedroom, I stuck with my blue motif, and did not end up using my red Christmas pillows.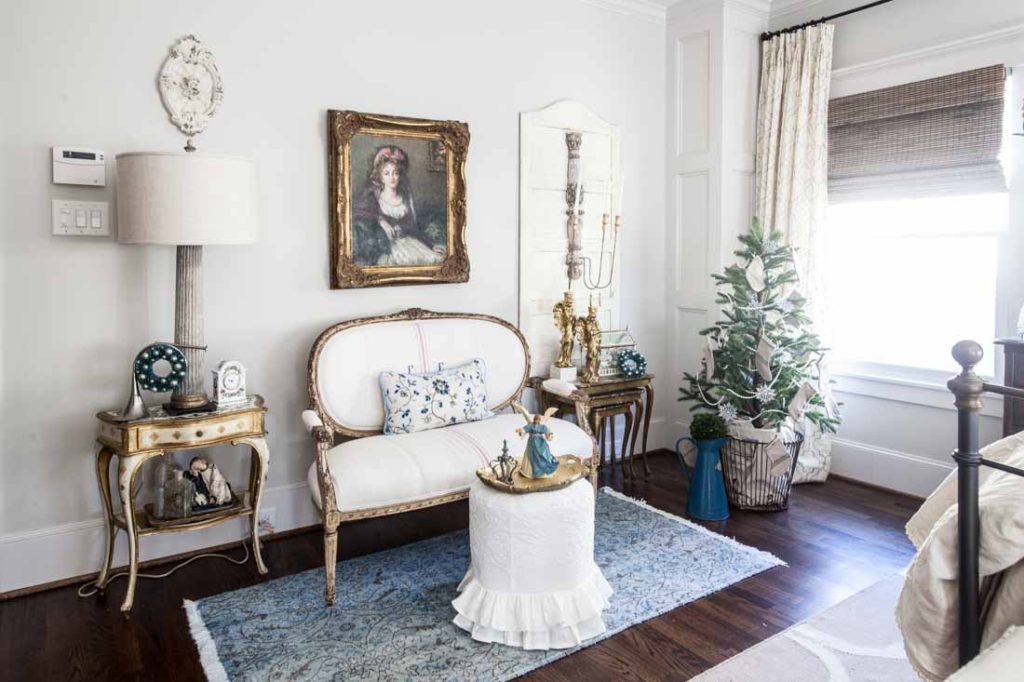 This is the view from the bed.  I used what I had. I'll add greenery later. I think some evergreen branches would be so pretty in that basket on top of the armoire.