I love linen and I if you do also, I think you are going to love this duvet!  I'm sharing a beautiful ruffled linen duvet cover today. Recently I shared some gorgeous rose linen sheets with you CLICK HERE. This is the gorgeous ruffled linen duvet cover that goes with the sheets CLICK HERE.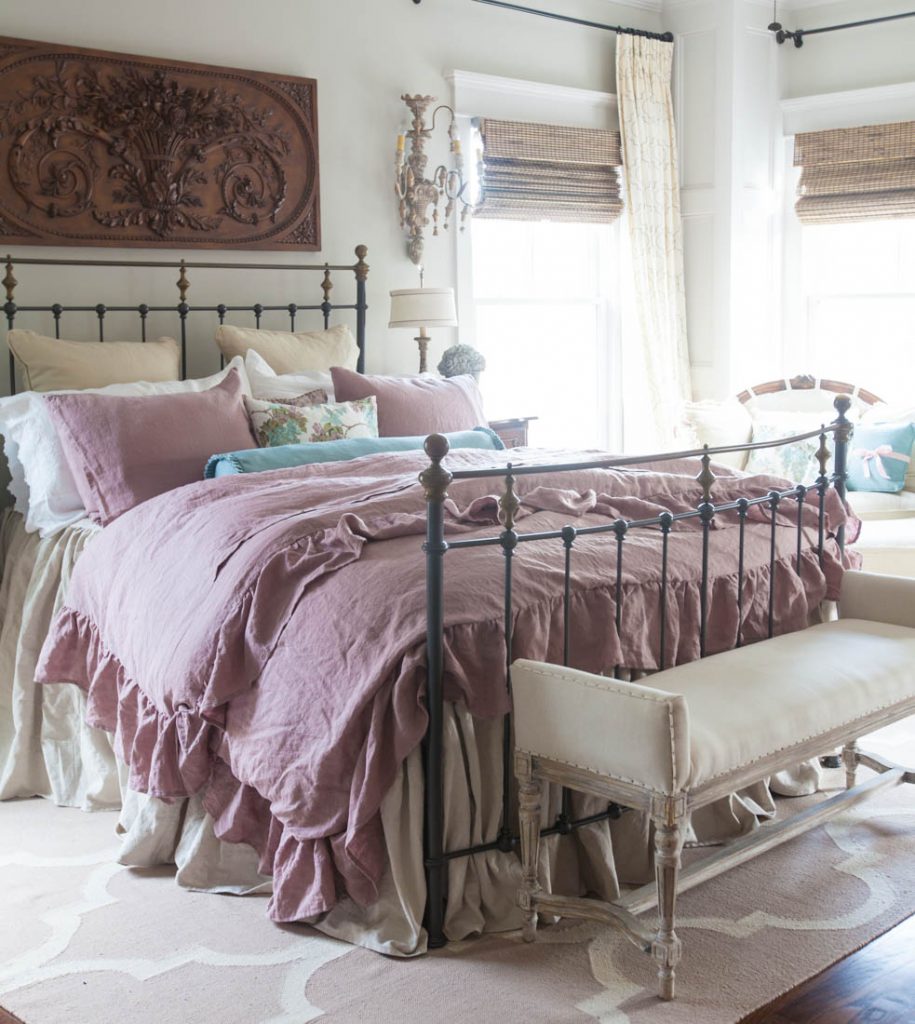 The first thing I want to mention if you are new to linen duvet covers is that they wrinkle. Don't worry. They are supposed to wrinkle and I love the look. It's a very casually classic look. This duvet cover really appealed to me because of the ruffle that goes all the way around the duvet at the edges.  It has a button closure.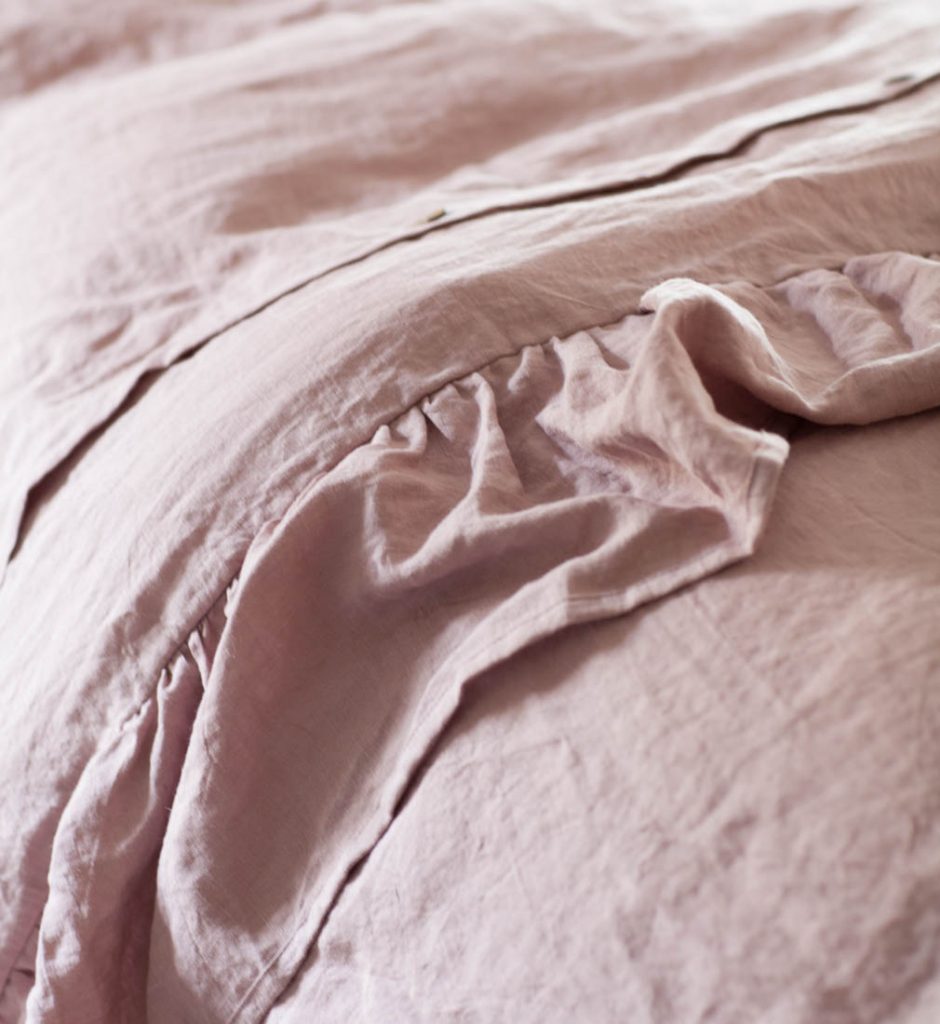 It comes in several luscious colors and I feel the price is quite reasonable. I had a hard time deciding on the color. I love the aquamarine blue, grey blue, and the light pink. In the end, I chose the woodrose. I chose sheets in the same color, but you could go with a blue and a pink, for example, for a lovely look.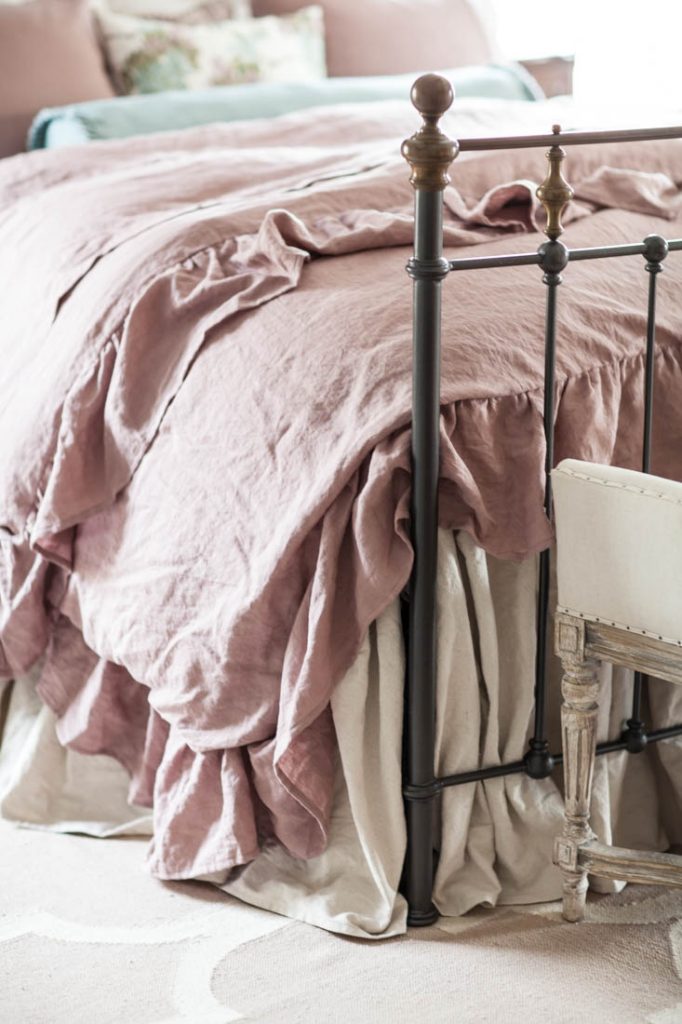 The woodrose color goes well with the pillows I already had. I love it when that happens. Linen launders well and holds up over time. I have many antique linen sheets that are still in great shape, so that's a testament to how well the fiber handles constant use. The antique linen things I buy seem to last better than their cotton counterparts.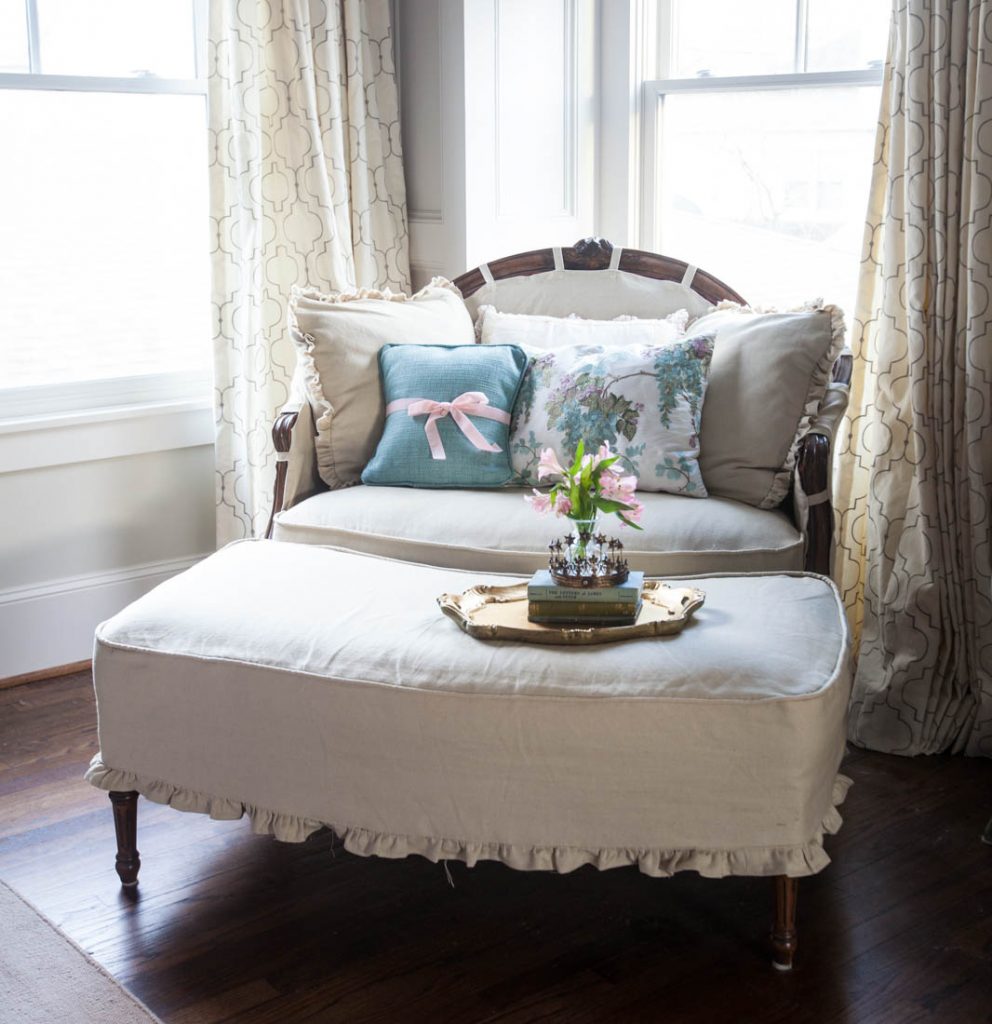 I felt compelled to add a before and after for you. The duvet cover comes in neutral colors, so you can stay neutral if you prefer, but you might know if you read my blog regularly that I am adding color to my home. I am still keeping a neutral base, but adding color here and there. The duvet cover is a great choice for my approach. I still have the neutral linen bedspread underneath. The woodrose duvet cover can be added when I want color and removed when I am in a strictly neutral mood. If I want more color, I can change out the woodrose pillowcases for yet another color. I'm excited to play around with the colors and try adding some patterned pillows or throws for fun.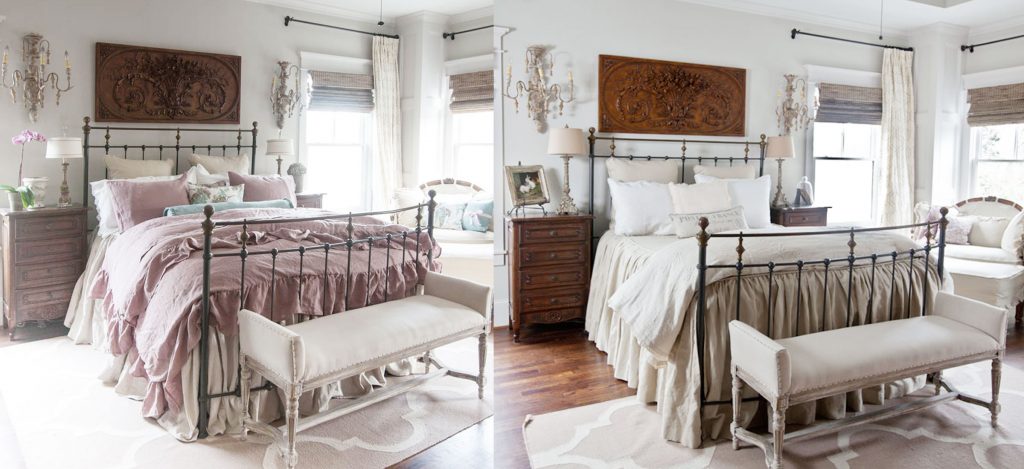 I love how the linen ruffled duvet cover adds color and more ruffles to the bed. It feels so romantic!