I've been in love with linen sheets for awhile, and now they are even more popular. The word is out. Many prefer linen to cotton sheets, and I'm one of those people. This post is sponsored by MAGIC LINEN; all opinions are my own.
I just got these gorgeous rose linen sheets from Magic Linen last week.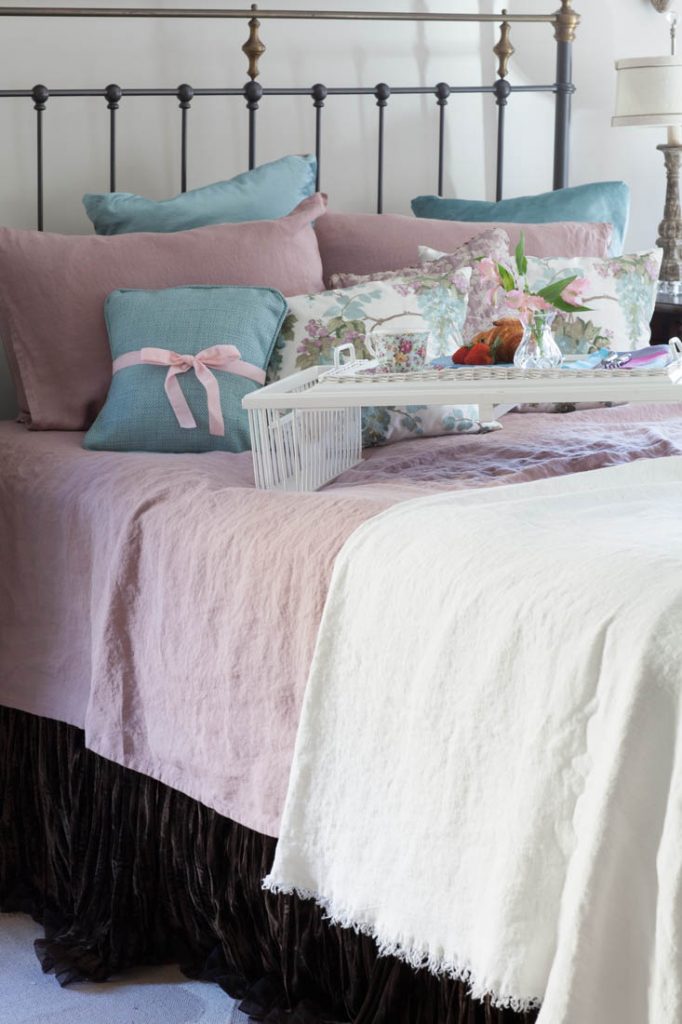 The wrinkles are how you know that the material is linen. I like the wrinkles. Enjoy the wrinkles, and don't worry about ironing.
I love the look of a bed tray, and this Christmas I got one! I want to give my dear friend Peggy a big thank you for the gorgeous bed tray she gave me for Christmas. I couldn't wait to show it on my bed. I have a fantasy of being brought breakfast in bed. Now that I have the tray, I just need someone to volunteer to bring me breakfast in bed. It's been a few months, and so far no one in my family has offered.  I'll keep you updated on that.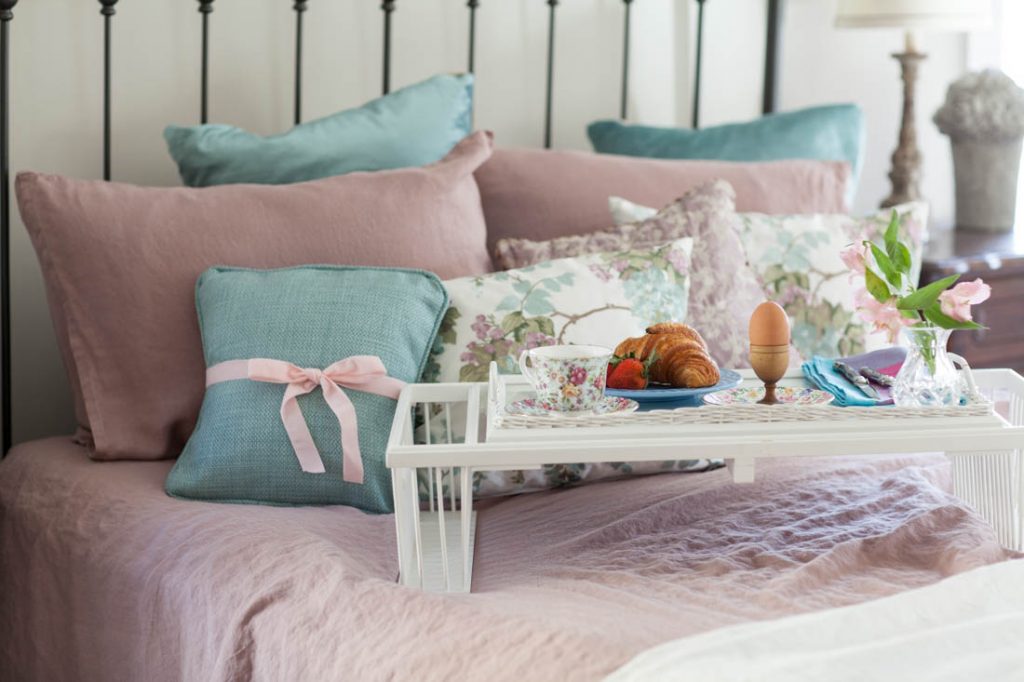 I found some croissants from a local boulangerie walking distance from my house. They are perfect for breakfast in bed.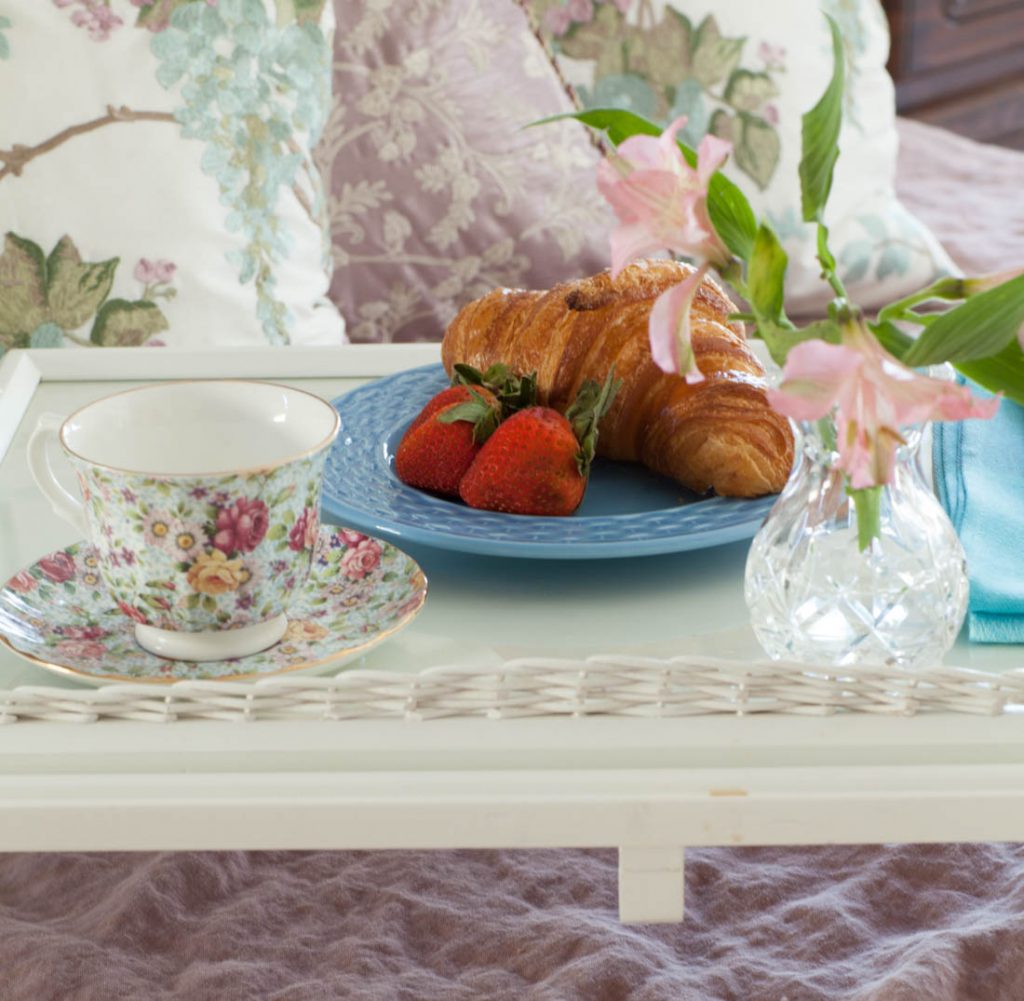 These sheets are not as smooth as many cotton sheets, but I still found them to be comfortable. Linen stays nice and cool in the summer, and in South Texas, that's very important.
Especially in the summer, I love to use linen sheets on a bed. You can use the top sheet as a top sheet , or as a bedspread, so they are very versatile. To see a linen sheet used as a bedspread, CLICK HERE.
These linen sheets can be found HERE.
If you have a deep mattress, Magic Linen has an option for mattresses up to 10 inches and one up to 18 inches. I had a hard time deciding on the color. They have a very soft pastel pink or the rose pink that I selected. They also have several blues and grays. There is even a striped option. You can see the color options HERE.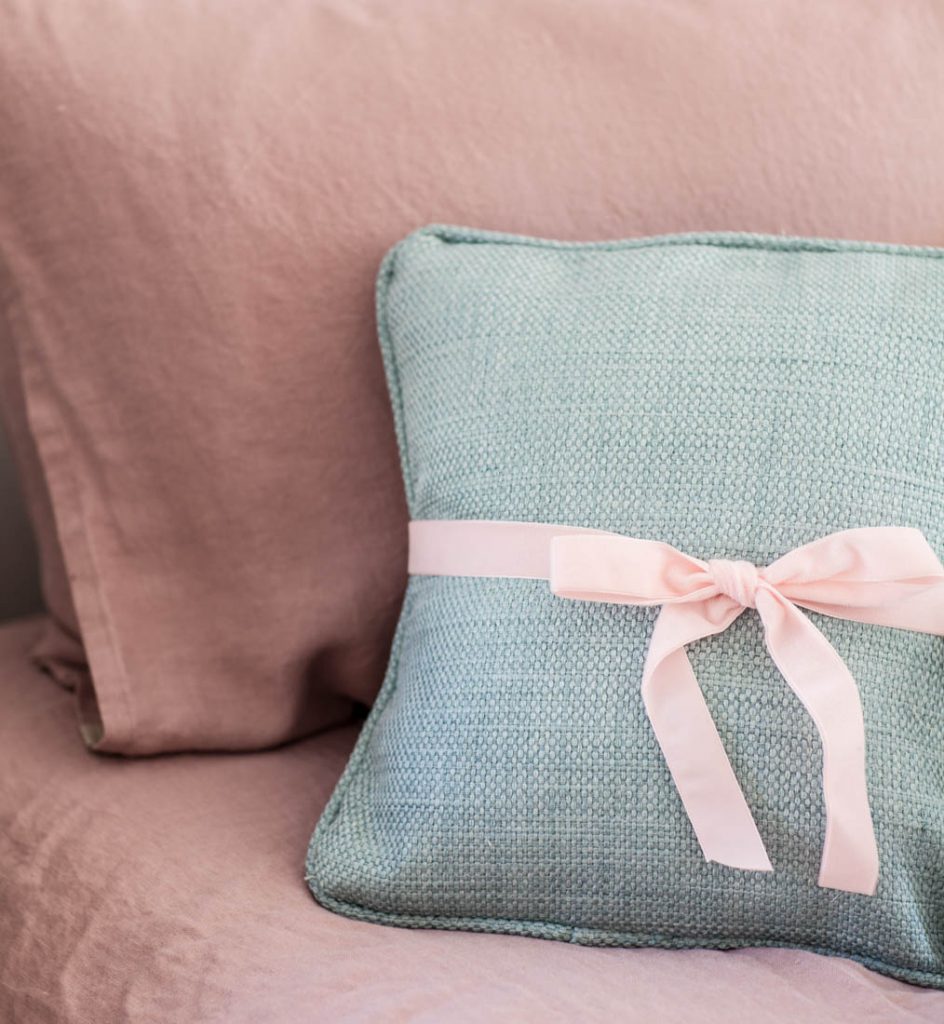 You can see some of the luscious wrinkles below.