This post is sponsored by Calico. Today our guest room got a new look. I realized recently that I have a lot of ottomans. They tend to multiply around here. I like to put my feet up, so I guess I just assume everyone else does also.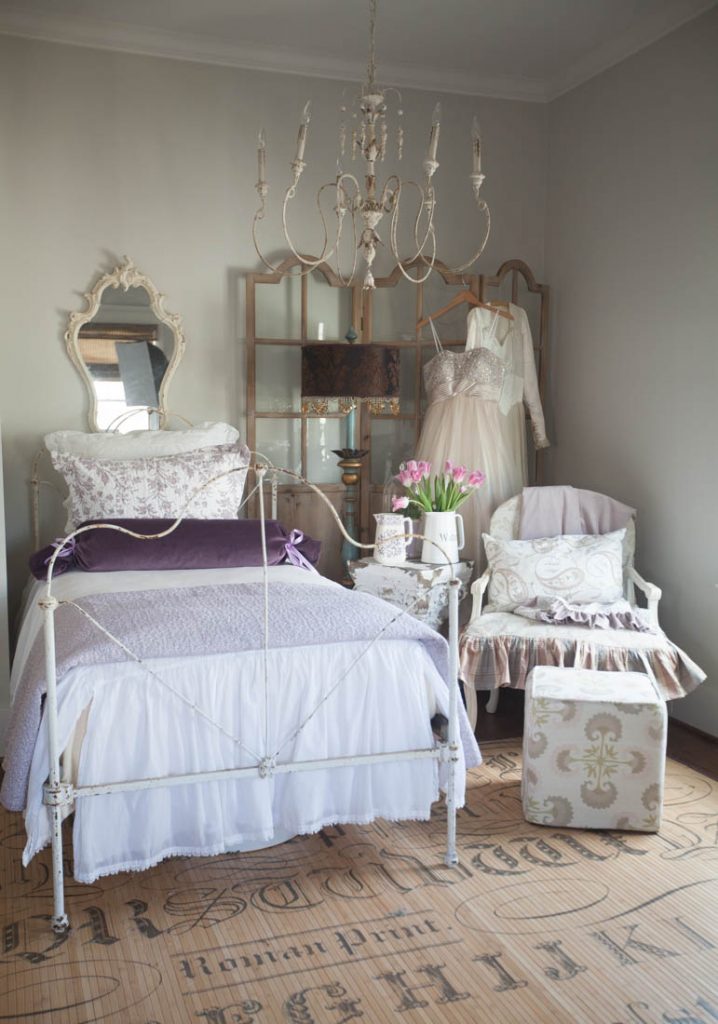 I had 3 of these in the girls' bedroom at one time (below) and made burlap slipcovers for all three. Later I changed the square ottomans out for lavender benches at the end of each bed. The room with the three beds is getting a big makeover coming soon. I think you are really going to love it If you follow me on Instagram, you might have seen a sneak peak. One of the ottomans ended up in my bedroom and I already made a slipcover for it. If you want to see my other square ottoman slipcover or you want instructions for making the slipcover shown today, CLICK HERE.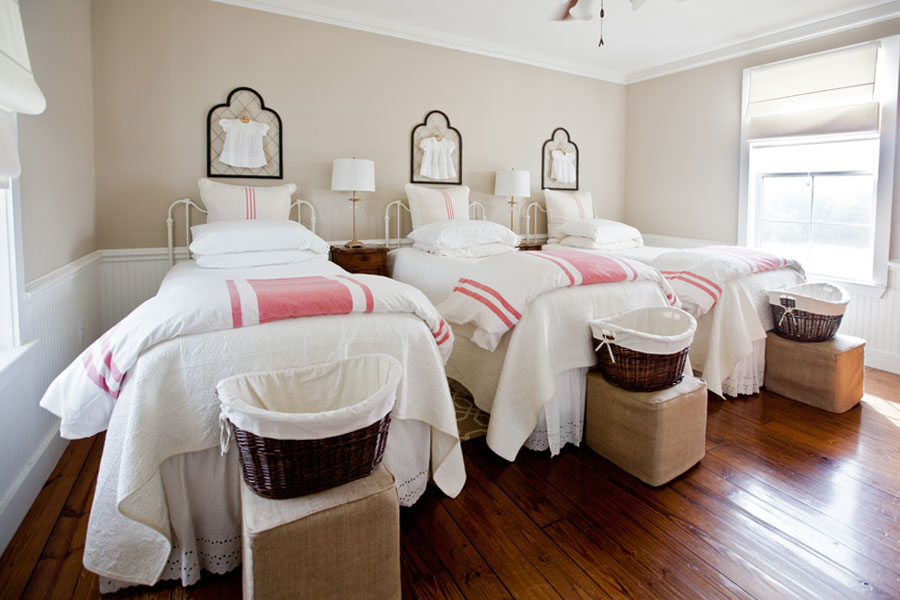 I took one of the square ottoman and added it to our guest room shown below. I love the Justina Blakeney Suz fabric  in Indigo I used for the kitchen stools, CLICK HERE.  I decided to use the same pattern Justina Blakeney fabric Suz in the color Blush for this project. The soft colors go so well with the chair slipcover I made a few months ago, CLICK HERE.
The beauty of slipcovers is that they are perfect for marrying two pieces of furniture that weren't meant to go together. I think the ottoman underneath the slipcover is quite unattractive. If you can sew, it means you can buy something with unattractive fabric and recover it yourself. Since the fabric on the ottoman is unattractive, it was very reasonably priced.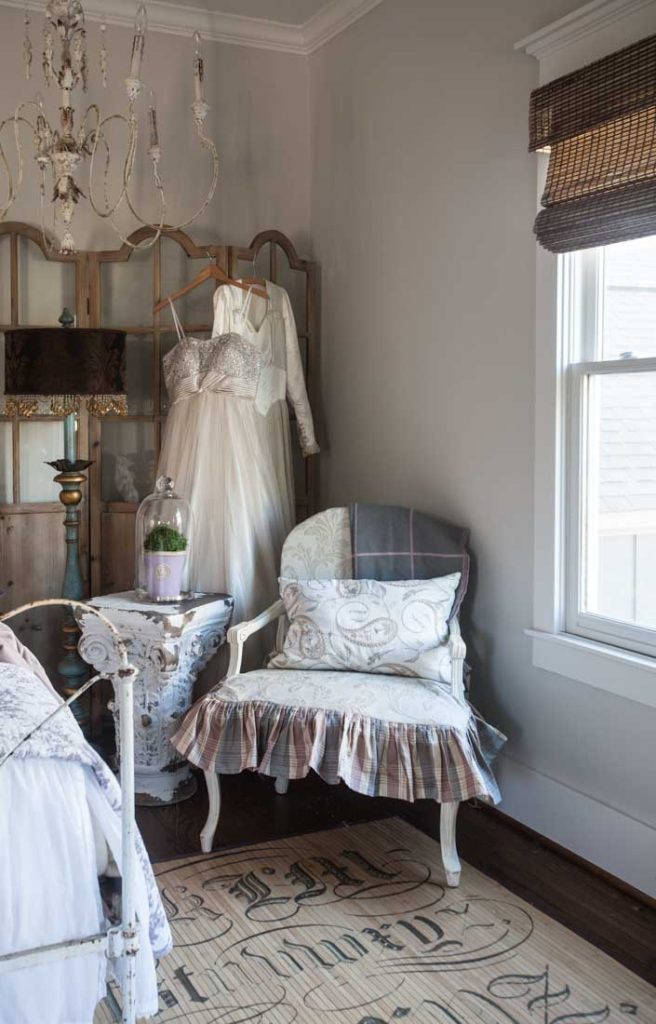 I really do like to put my feet up so, this is perfect for me. I record our podcast DECORATING TIPS AND TRICKS in this room, so the otttoman makes it much more comfortable.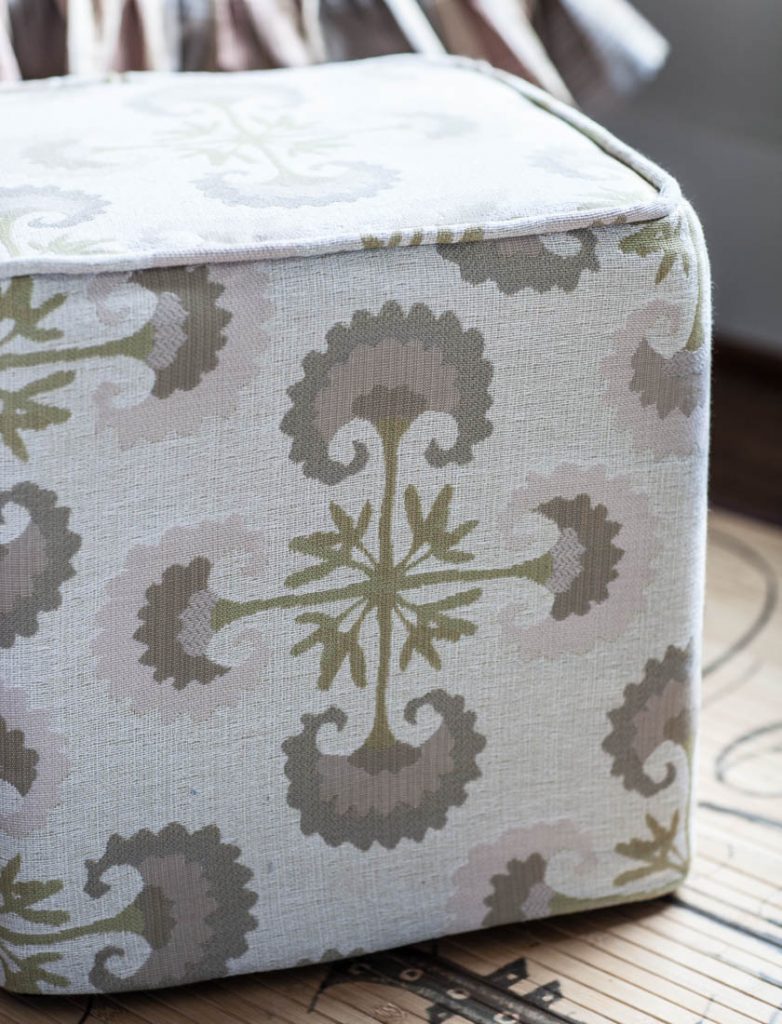 This fabric is liquid and stain resistant so it's perfect for kids and pets, or moms that like to put their feet up.