This is one of my very favorite projects! I love the look of this square ottoman slipcover.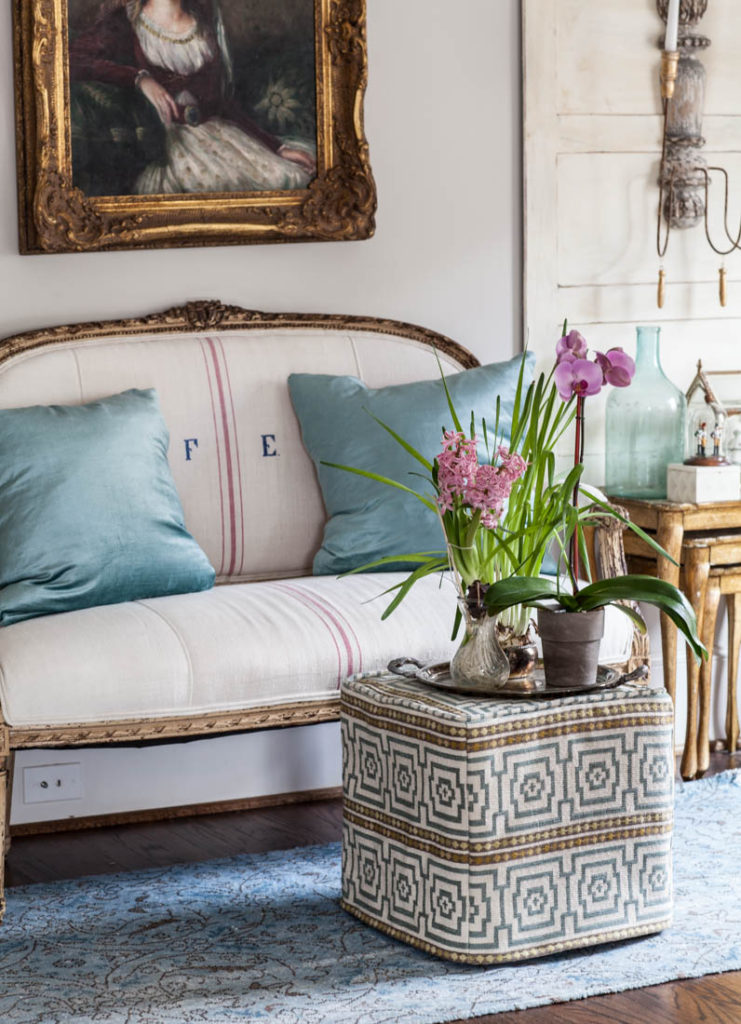 Do you remember the square ottoman slipcovers I had on the ottomans at the farm, a long time ago? I made burlap slipcovers for all 3 of them.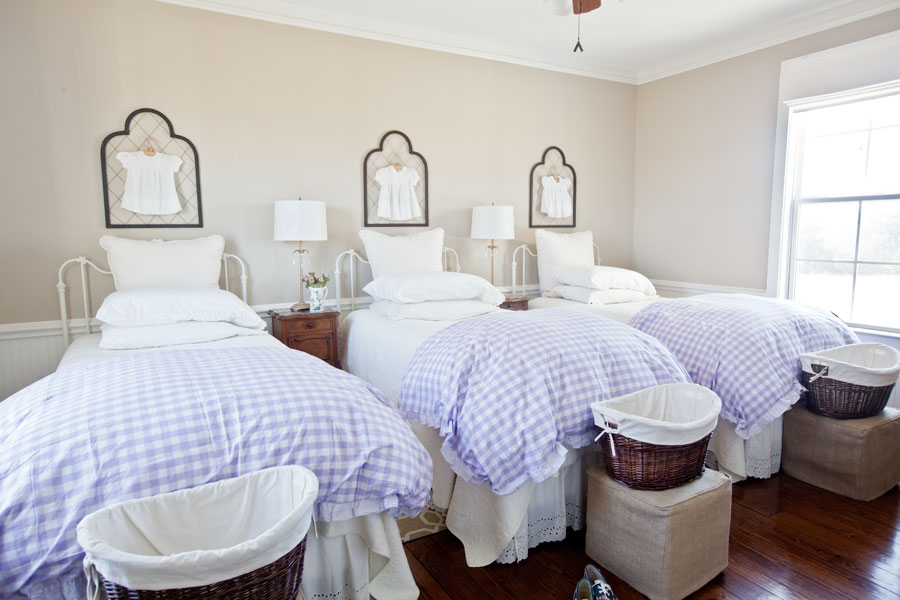 Then I found some French lavender benches, so I took out these ottomans. CLICK HERE to see the newer lavender benches. So I've had a surplus of these ottomans for awhile. They are small, so I had them tucked here and there at the farm. I brought this one home for this darling project.
The ottoman is a 15 inch cube. I cut a square for the top 16 inches by 16 inches. The 4 sides are 16 inches wide and about 18 inches tall pieces of fabric.  I cut the sides a bit taller, so I could hem the fabric on the bottom. I also cut a piece of fabric to make matching piping. It was about 2 1/2 inches wide, but when I finished the piping, the side edge was about 1/2 inch. I normally sew with a 1/2 inch seam allowance. (Yes I know that 5/8ths is standard.)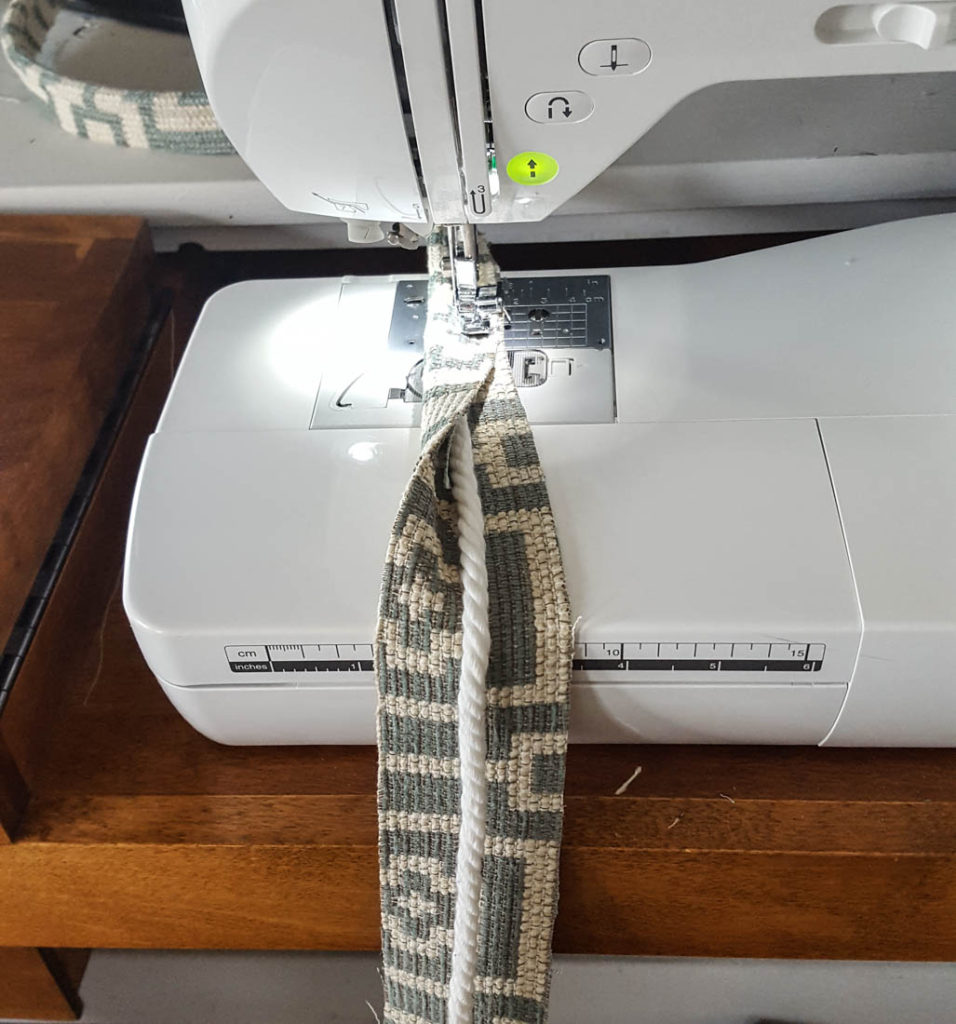 I also know you are supposed to cut the fabric for piping on the diagonal, but I rarely do. I made sure that each side piece was cut so that the pattern would match up. If you are using solid fabric, you can skip this step.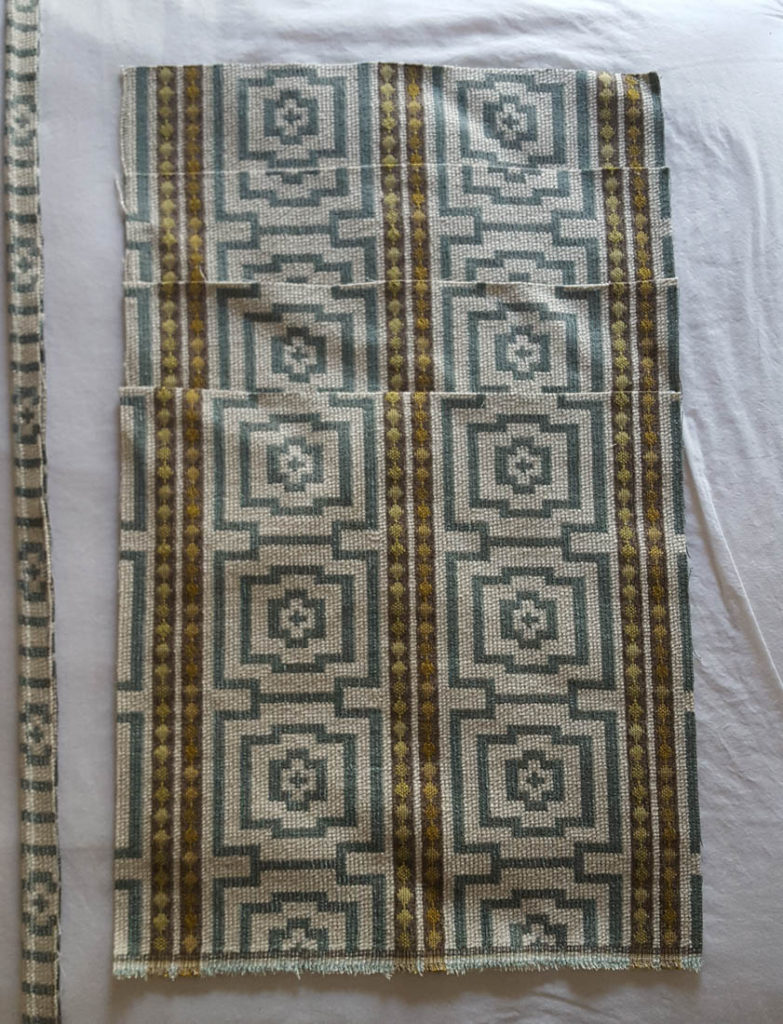 I sewed the piping onto the top piece along the edge.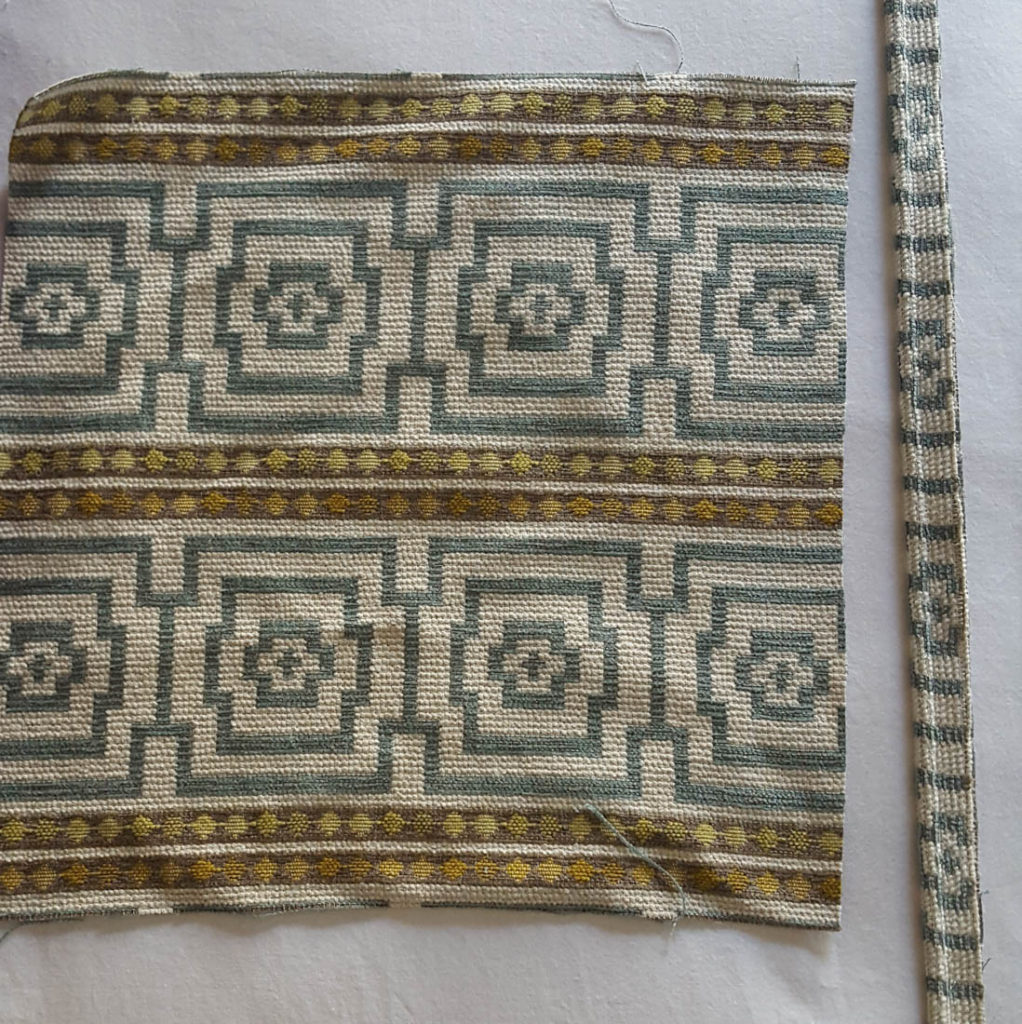 Here it is with the piping pinned in place. I add cuts in the piping where it wraps around the corners, so it will fit properly.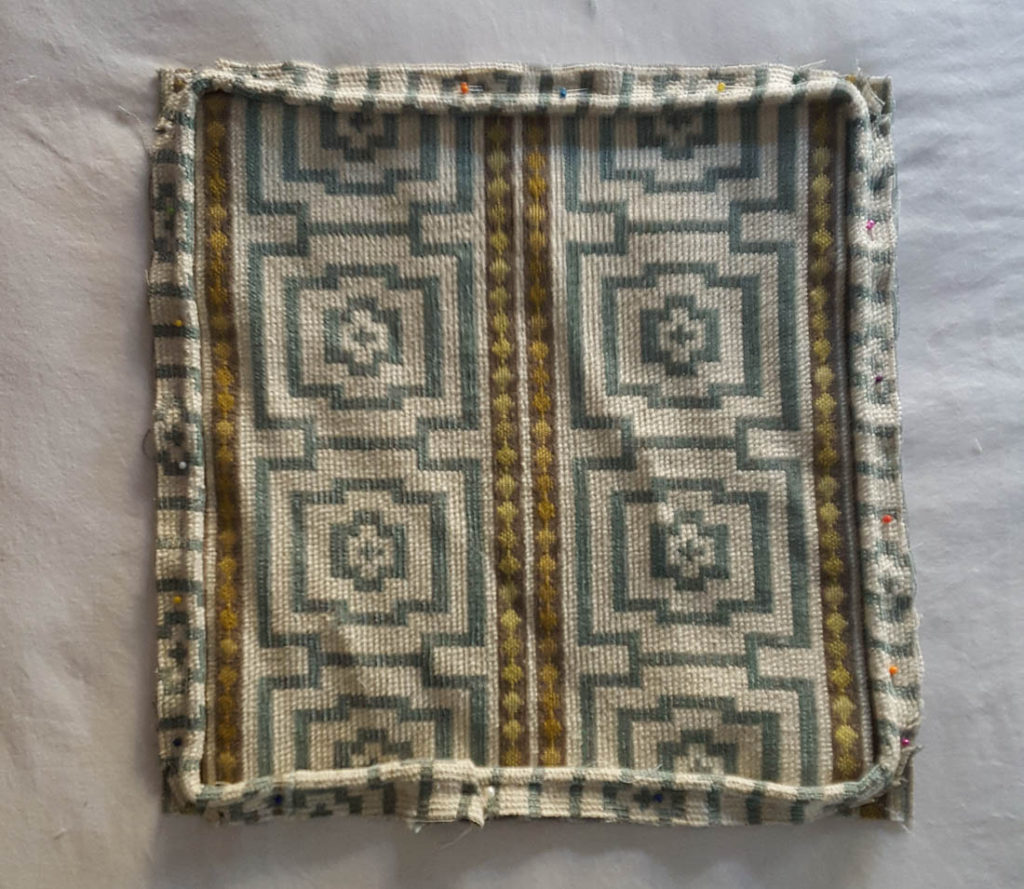 Next I sewed all of the side pieces together with a 1/2 inch seam allowance.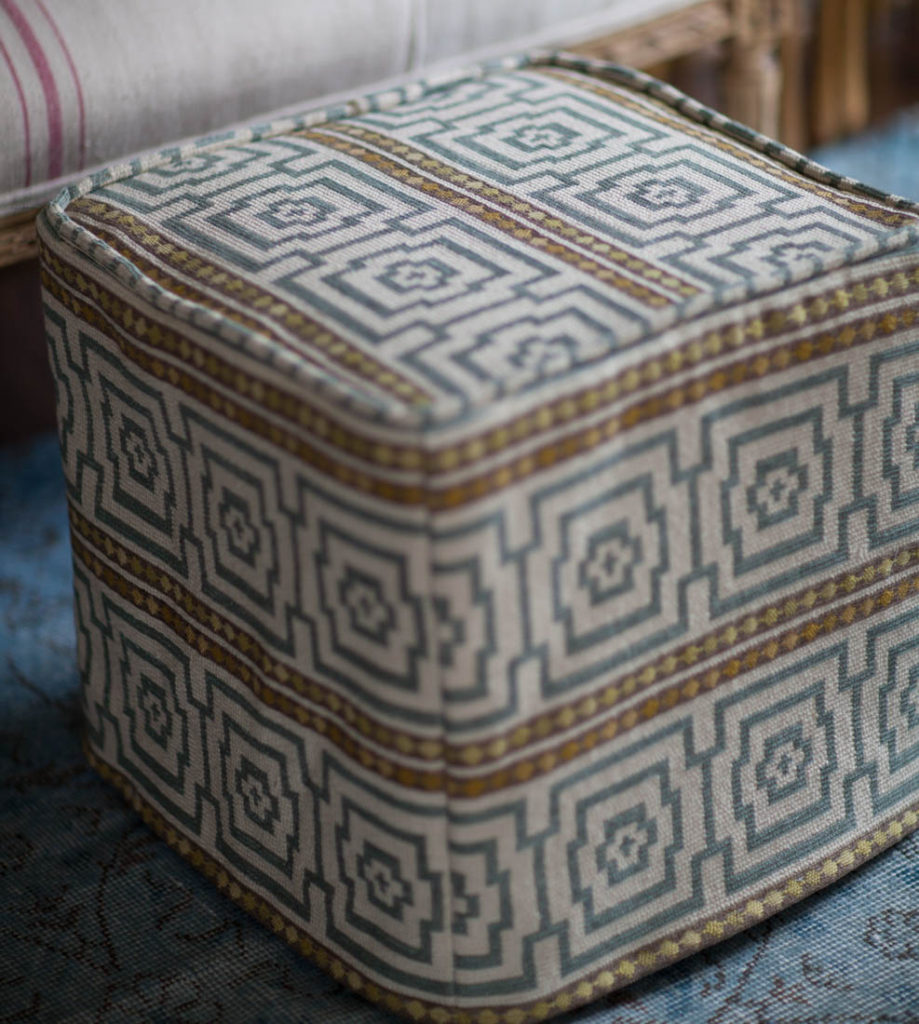 Then I pinned the side pieces to the top piece, and then sewed it. Lastly I added a hem all along the bottom of the piece.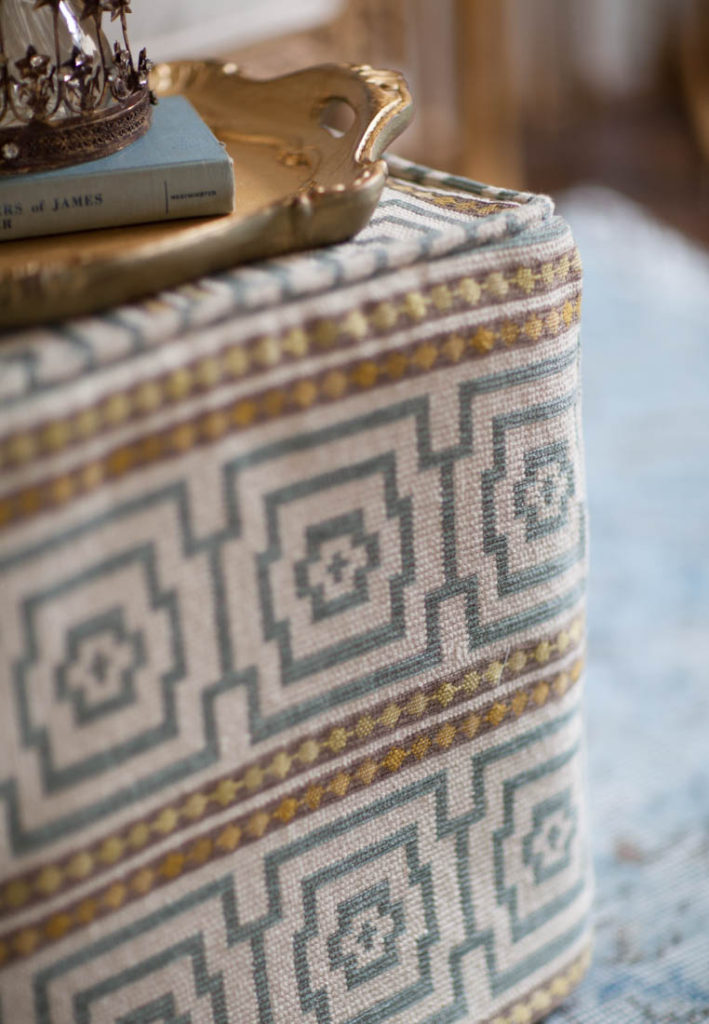 I love the texture of this fabric. It looks a lot like a rug. It's a heavy-duty fabric, so be sure to use a needle for heavy fabric. I made this slipcover to fit snugly and so glad I did. It's a charming square ottoman slipcover.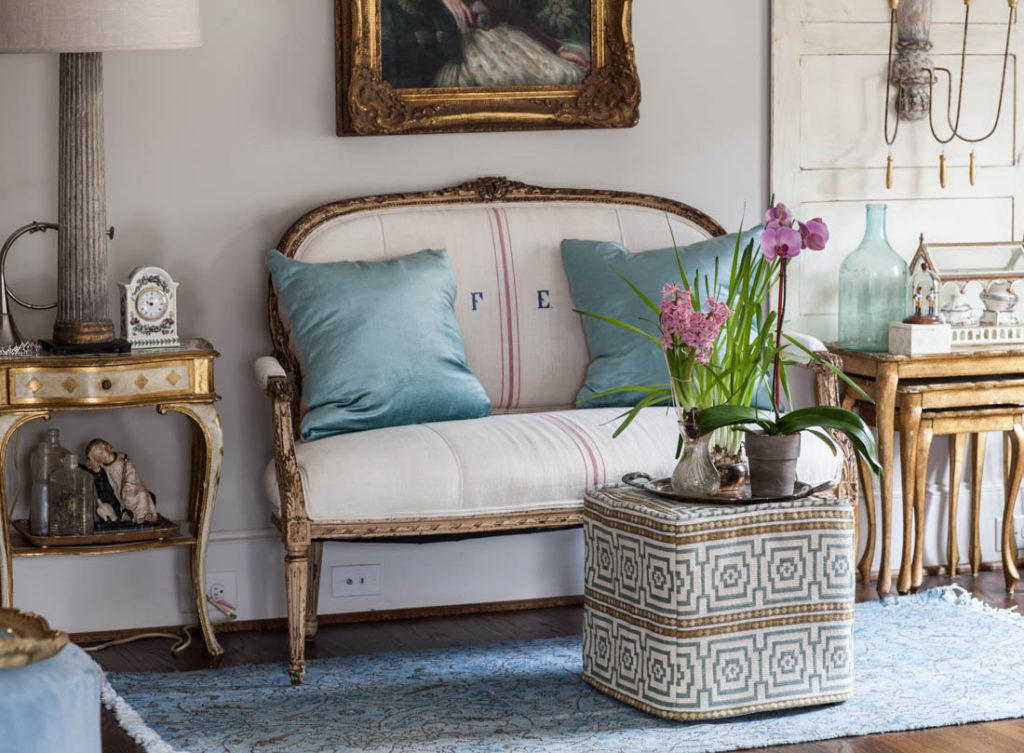 I want you to see how different this corner of my room looks now from a few weeks ago.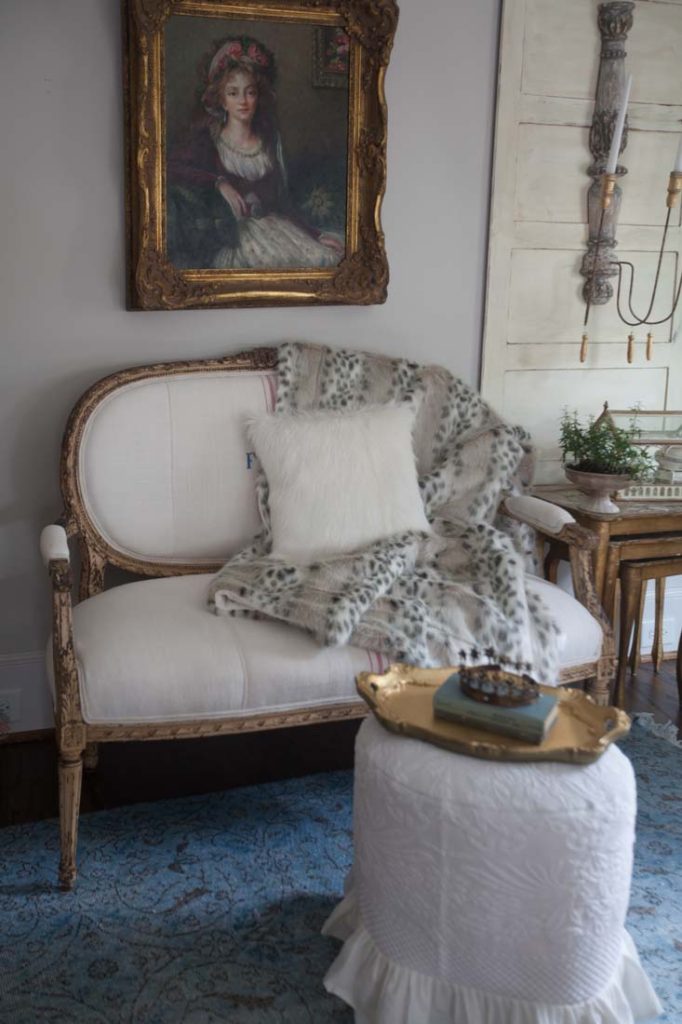 I didn't recover my settee, I did what we suggest on the podcast, DECORATING TIPS AND TRICKS, all the time. Stick with solid fabrics for your furniture. Then you don't need to recover your furniture for a new look. Simply change out pillows, throws and slipcovers. This project took less than 2 yards of fabric, and I covered an ottoman I already had. You can choose a very cheap and unattractive ottoman, then cover it with a fabric you love. I am so very happy with how it looks.