I've been working on the girls' bedroom. I thought it would be fun to change things up a bit. It's nice to have options. As a reminder, here is what it looked like last time.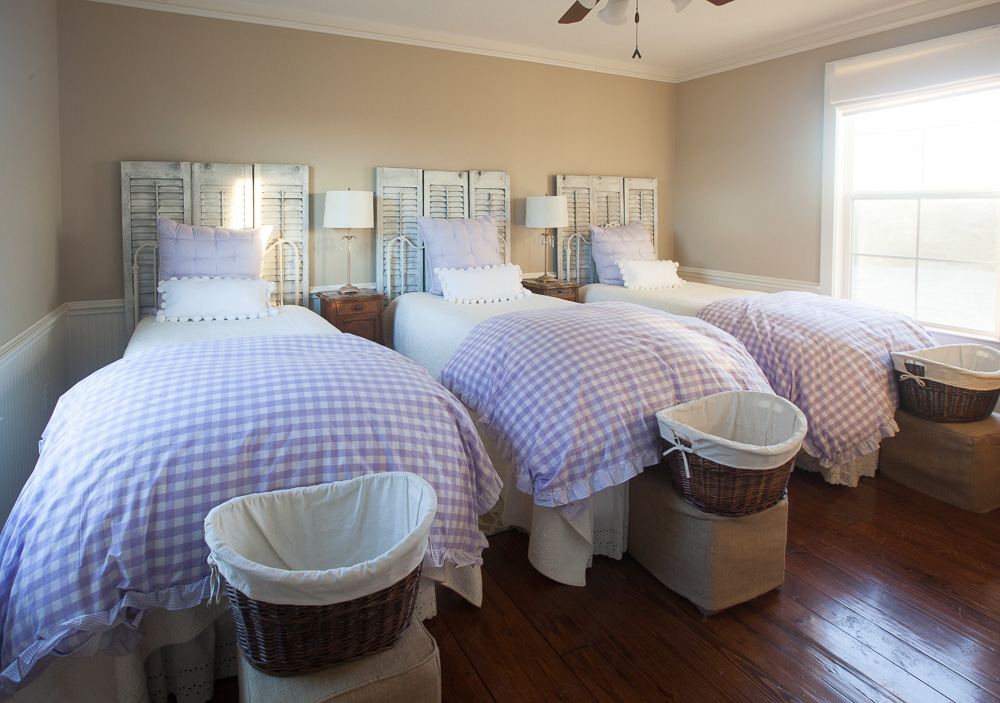 I'm working on redoing this room and adding more fun. Evie wanted something with more color, and boy does this have color.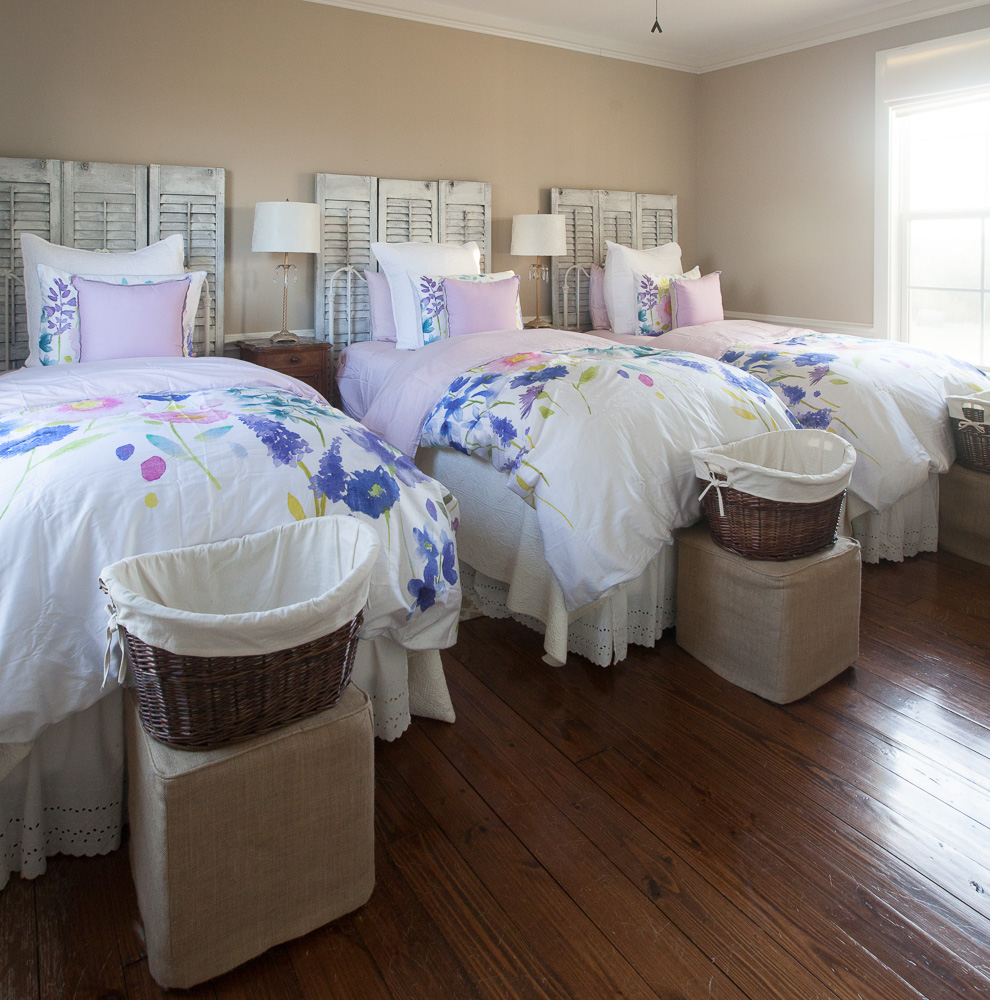 Now what I love about this bedding is the large size scale of the pattern. It doesn't repeat at all. It looks like someone took watercolors and painted the fabric directly. I love the way the duvets look like paintings.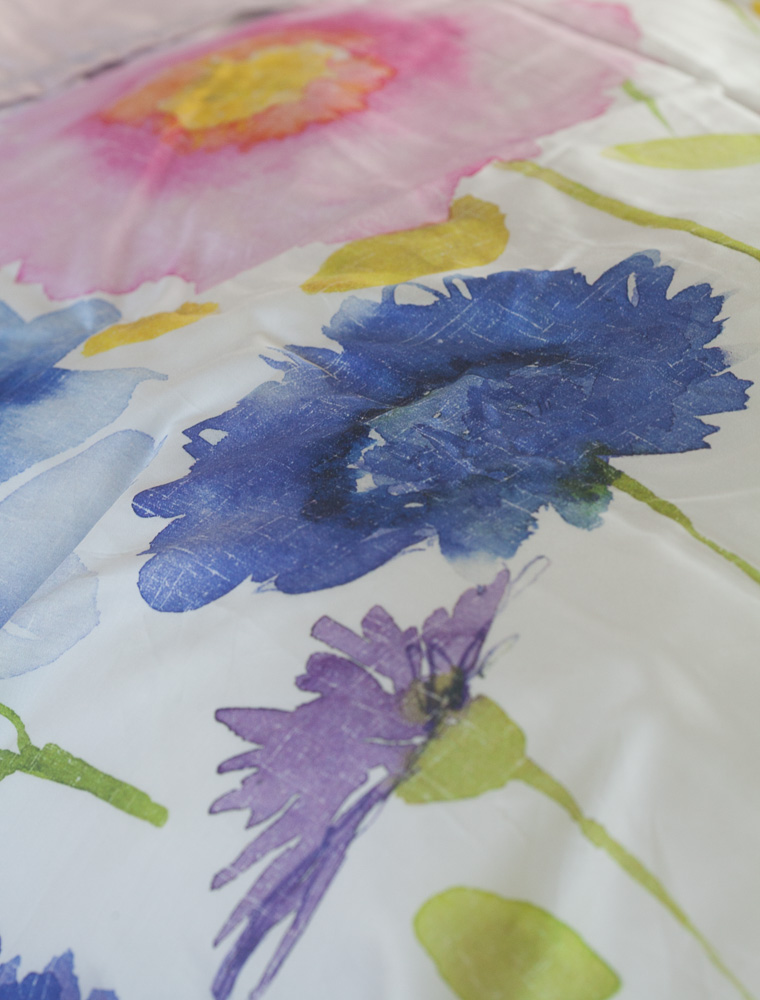 The colors feel so free and crisp.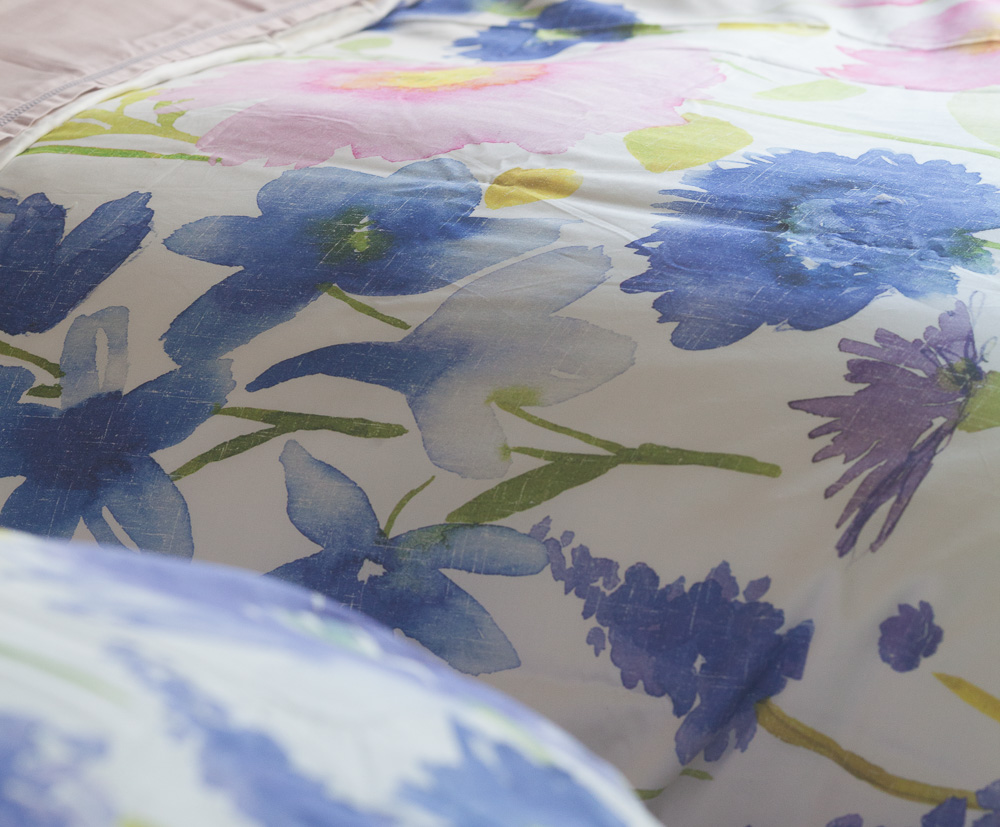 See how fresh they look?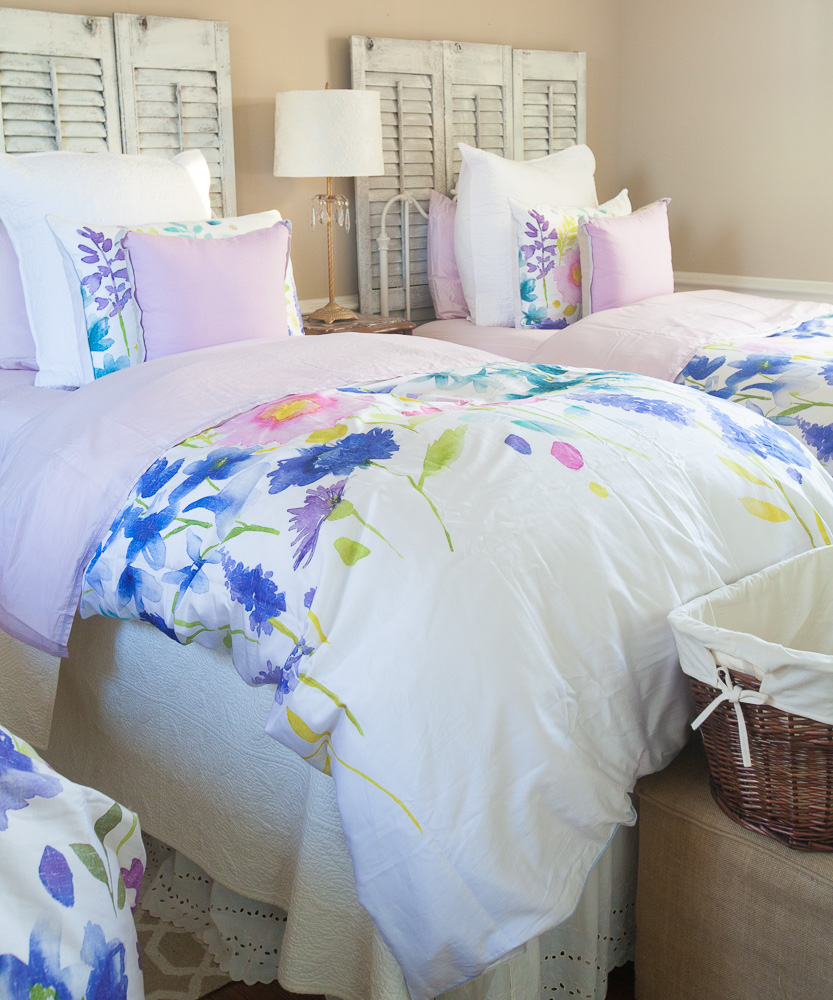 I'm not done in here. I have new lavender benches coming for each bed, so I'll be rotating the burlap ottomans out. I don't think they really go with the current look. I have so many ideas swirling in my head.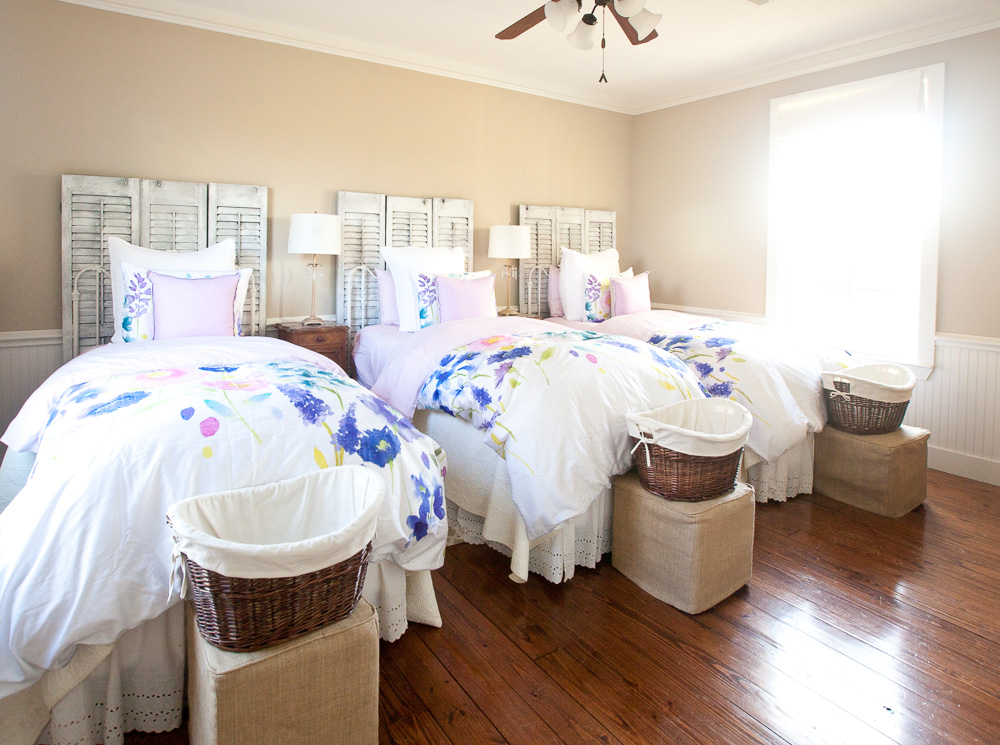 Below I did something fun, combining the old look with the new. See how I add the gingham back on the beds? Which do you prefer?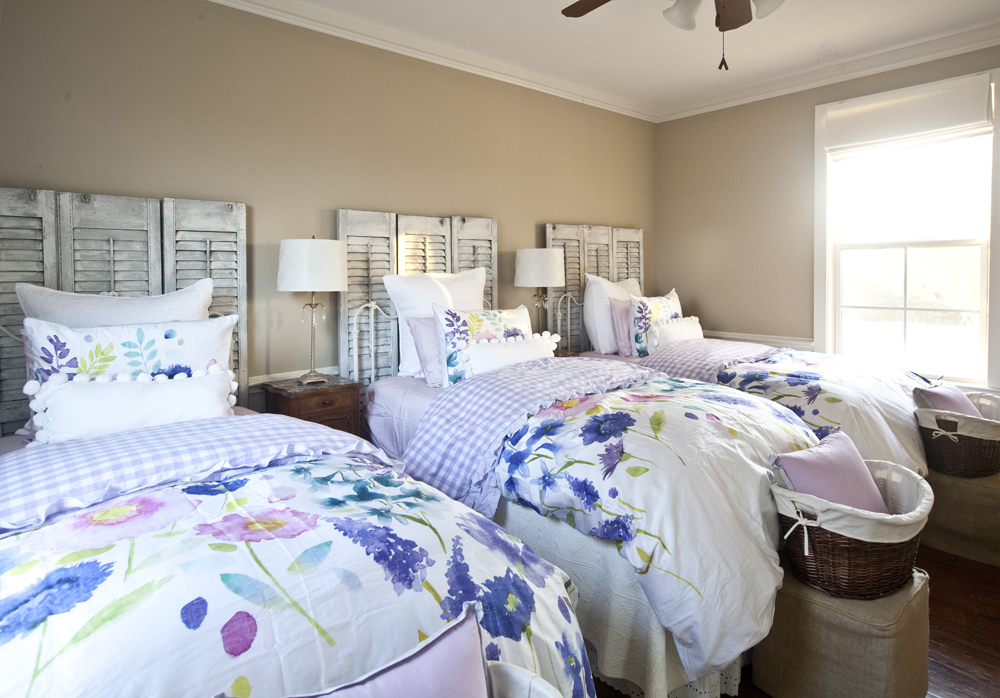 These products have been discontinued, so I don't have links any more.