This post is sponsored by Calico. I love sewing things for my home. I'm also adding more color and pattern to my home these days. As I try to say all of the time, add pattern and color with accessories and when you want to change up a room, it will be much less expensive. Changing pillows and throws is much cheaper than replacing furniture. This project is one that gives our counter stools a new look with slipcovers that can be changed when we want.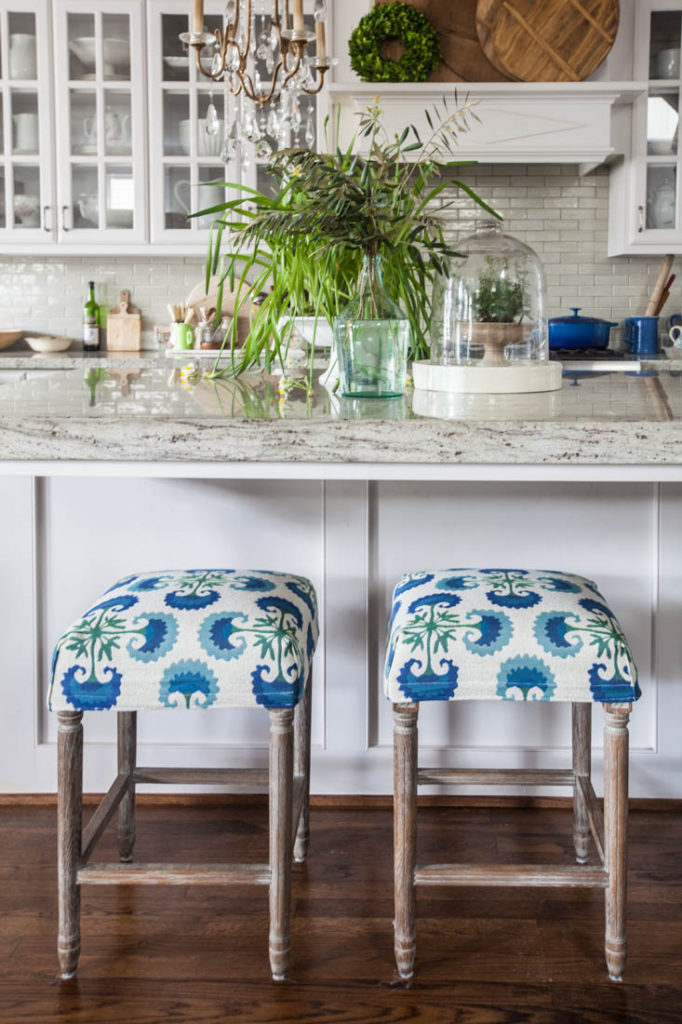 You can see the before and after below. The slipcover is easily removed. This fabric is Justina Blakeney's  Suz in Indigo, CLICK HERE.  The fabric is liquid and stain resistant so it's perfect for the kitchen.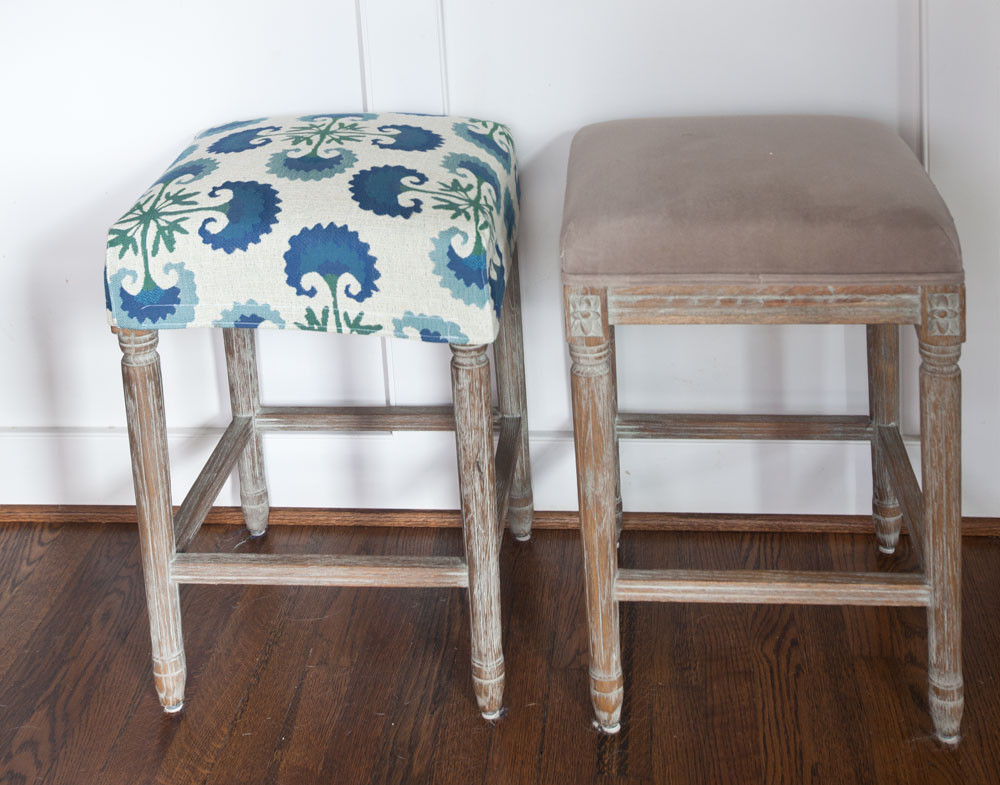 The thing to keep in mind when you are working with patterns is thatyou now have to make sure the pattern makes sense for your project. Sometimes you have to match the fabric, like in the ottoman project CLICK HERE.  For this project, I thought the pattern should be centered on the ottoman. I cut each cover so that one of the designs would be in the center of the seat. Below, I am showing the two pieces I cut from the wrong side. I always mark where I will cut on the back side. Since I rarely use patterns, I almost always mark my fabric. The back side is where I mark the fabric so it won't show.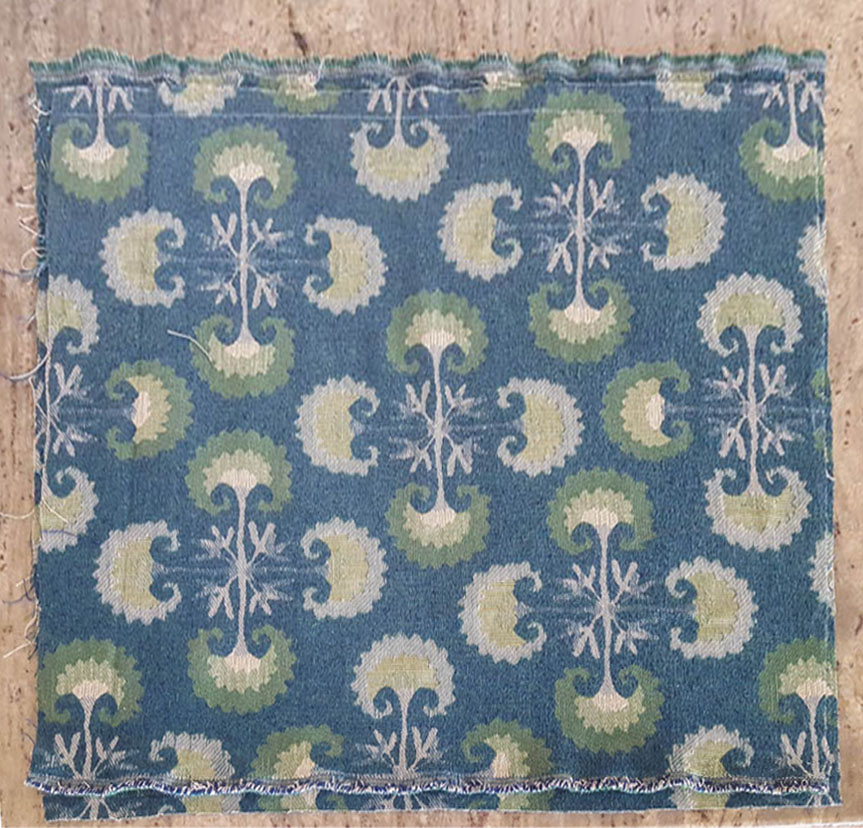 You can see how I placed the fabric on the stool with the pattern in the middle.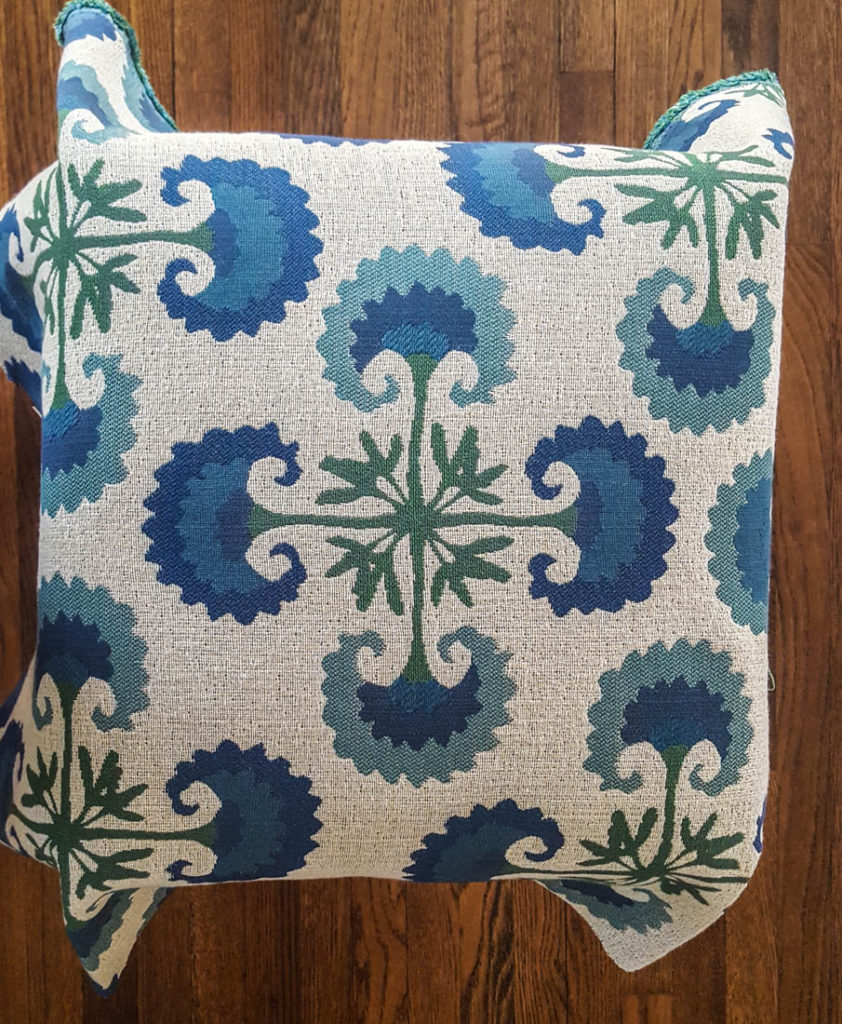 Normally when I make slipcovers, I pin them from the wrong side, but this design makes sense for a seam on the right side.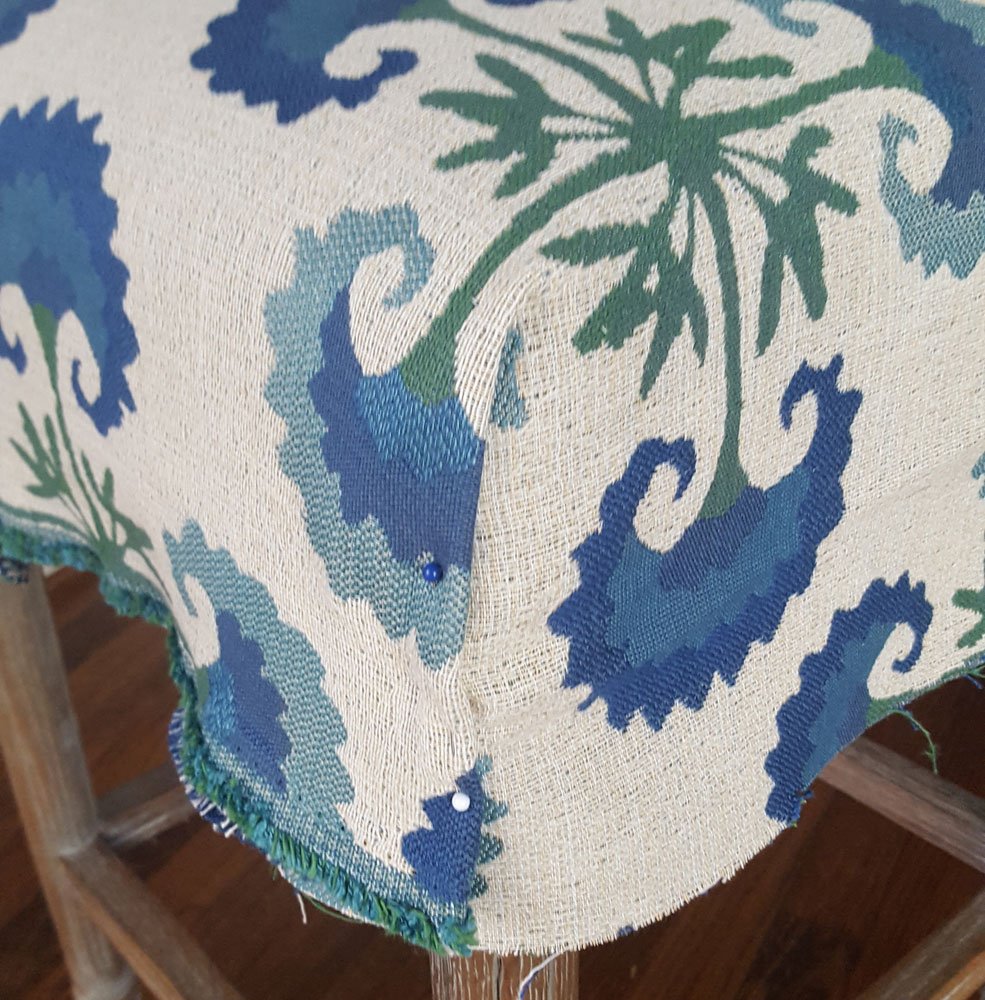 I pinned all for corners, then sewed them in place.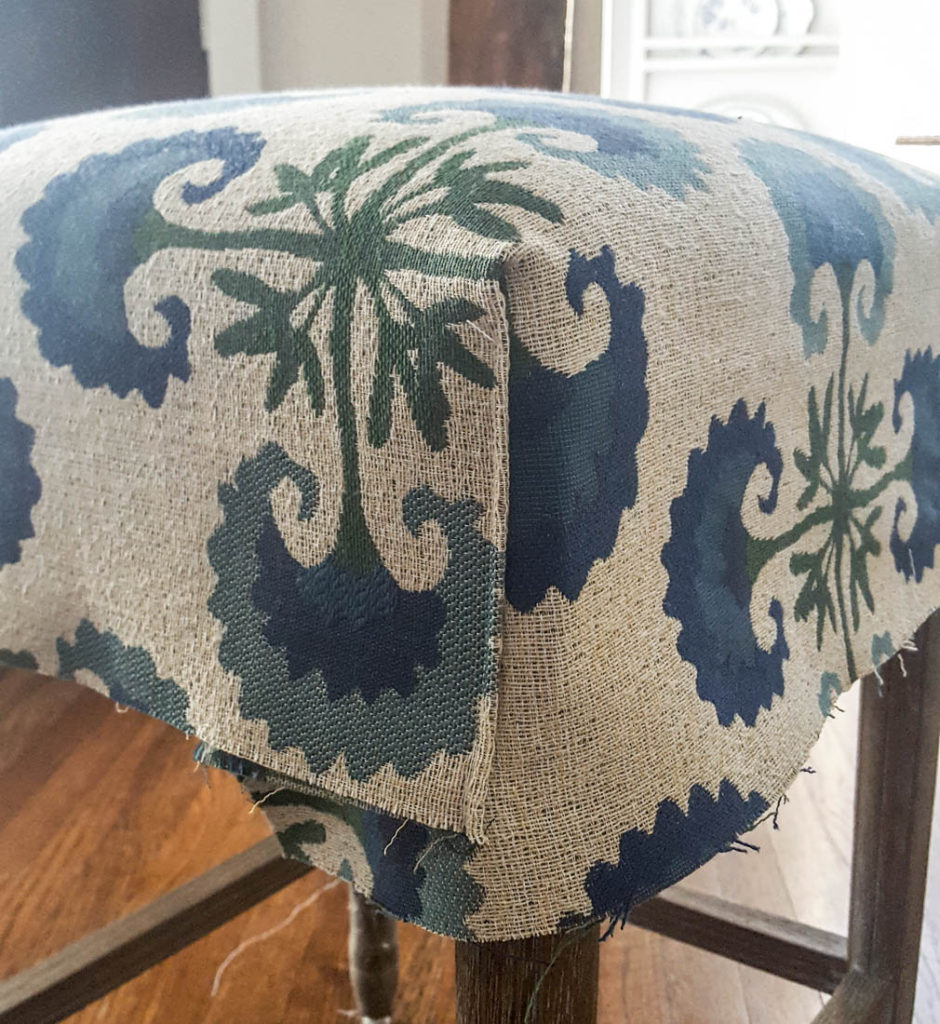 The fabric is bulky, so I trimmed the corners. I did this on the back side or wrong side.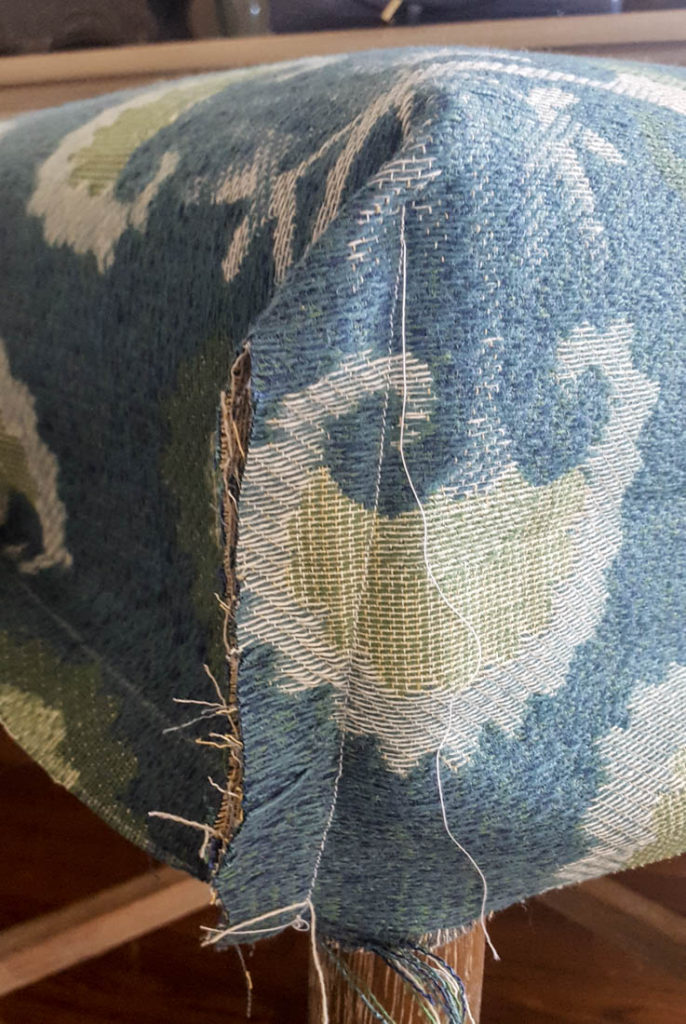 Then while the slipcover was on the stool wrong side up, I folded the fabric up for the hem. Normally, I would fold the fabric over twice, but with bulky fabric like this, I only fold once. You can do a stitch along the edge so it won't unravel when washed.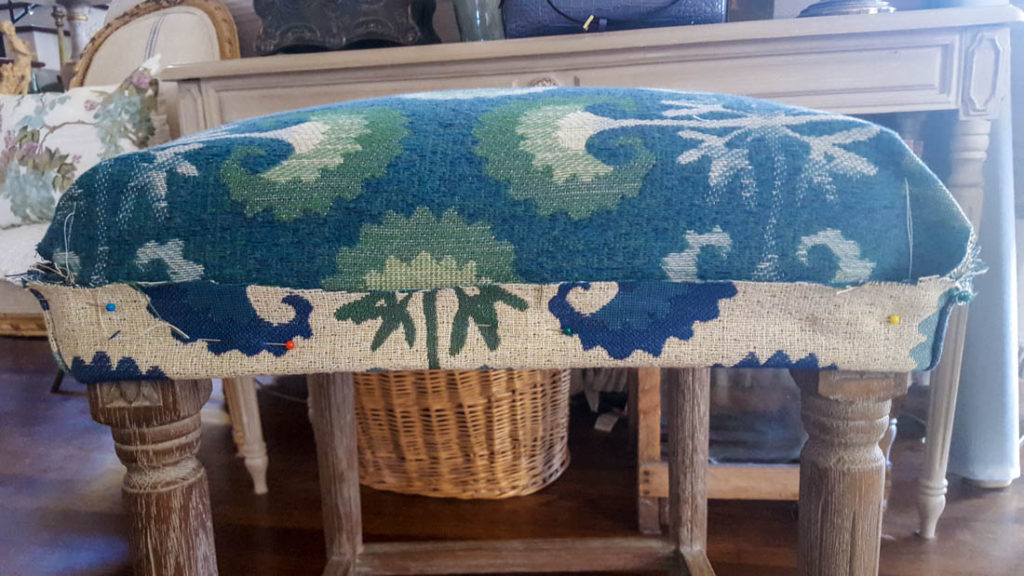 And that was it. I went with a snug fit, which is my preference.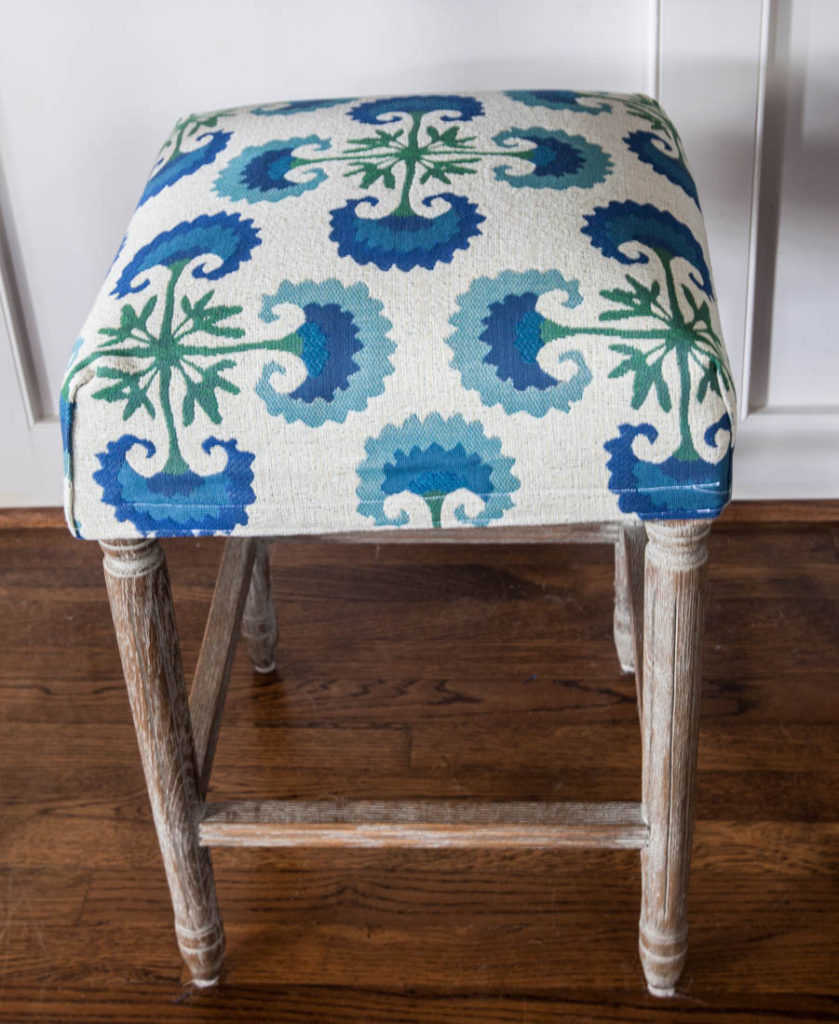 I used less than 2 yards of fabric for this project. I like that it added a bit of color to the corner of my kitchen. I don't normally show this angle of my kitchen. The stools sit behind my sink, actually more in the breakfast room than the kitchen.