French Chair Slipcover
This French chair slipcover almost didn't happen. The chair is comfortable and the leather seat is very forgiving, meaning stain resistant.
This project is sponsored by Calico.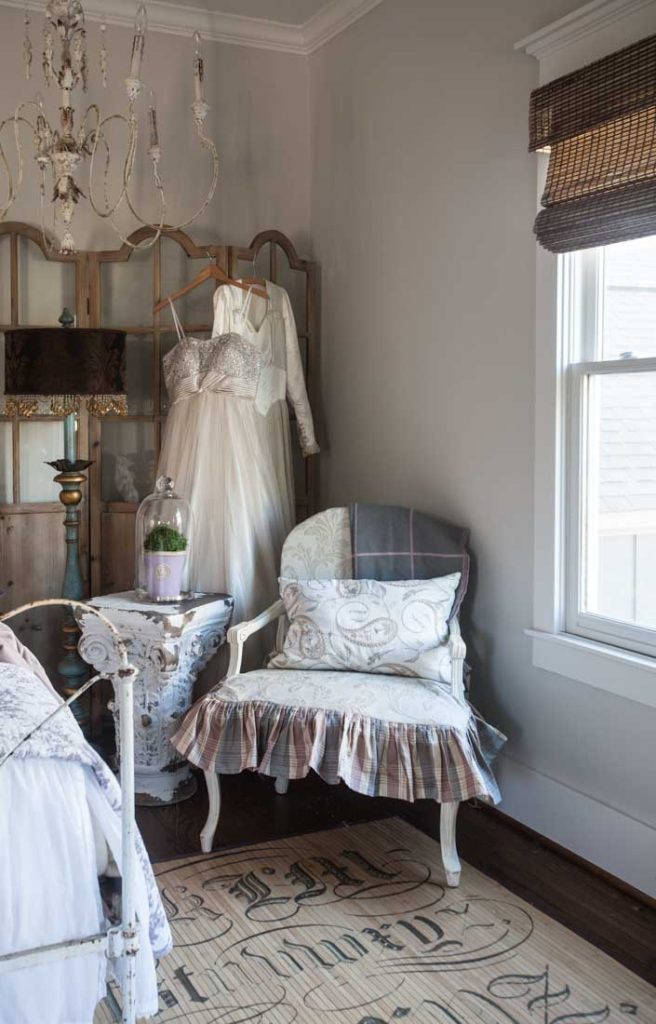 Here is what it normally looks like. (This is my sewing room so there always seem to be thread and fabric fuzz on the floor. I just can't keep it all picked up, so apologies ahead of time. The chairs are actually very comfortable although they are 'frufru'. And the leather seats are actually quite practical.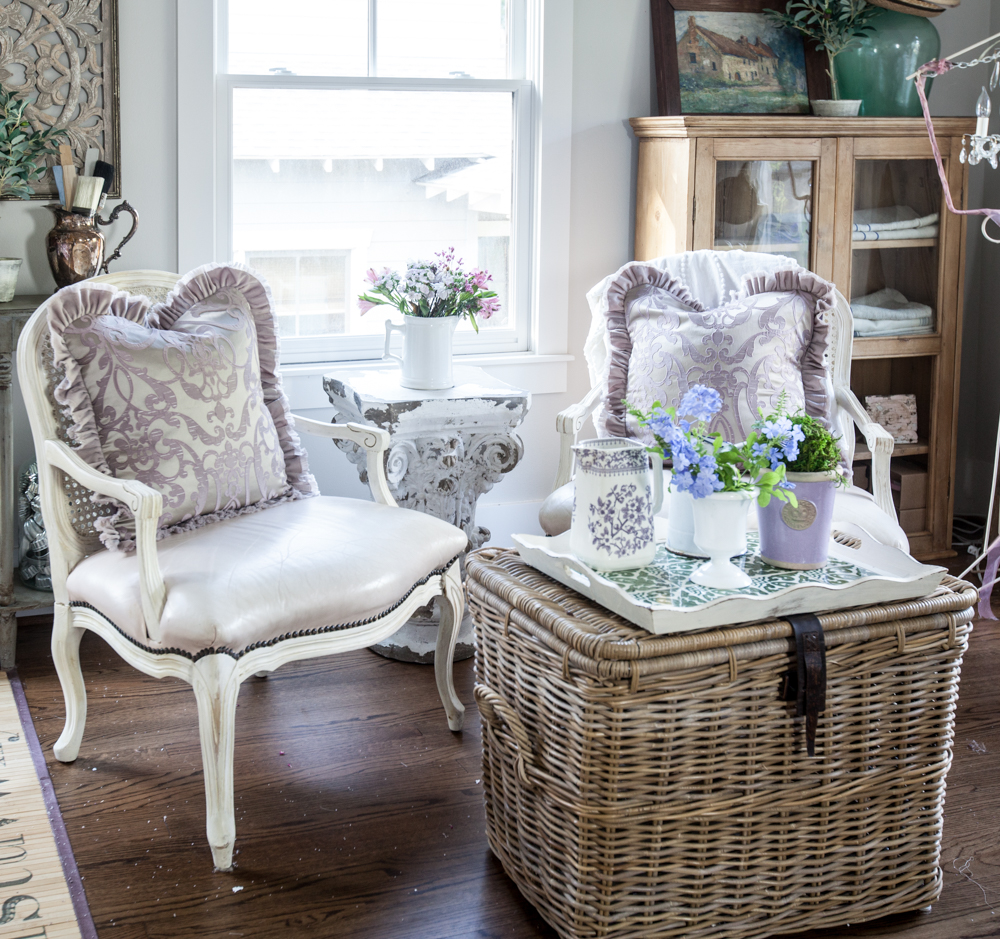 But I think they look odd. The seat is super wide and it looks wonky to me. But because they are so comfy, I don't want to get rid of them. So I thought I would try to disguise them with a slipcover. I had about a yard of this gorgeous fabric from Calico.  I thought I would do a slipcover with it, but knew I didn't have enough fabric. I wondered how it would look as just a 'top'.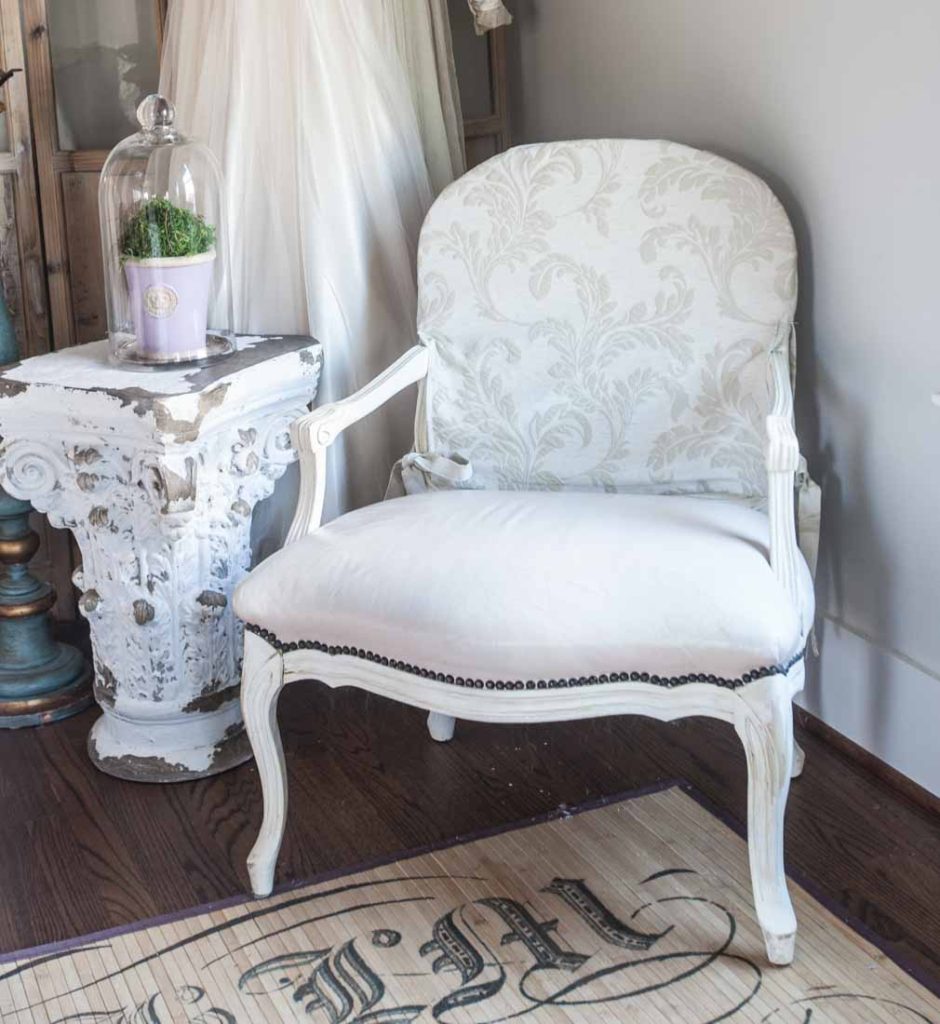 This was fast and easy to make with slits on the sides, and 4 ties from the same fabric. Then I wondered how it would look with the seat covered also. But remember I didn't have enough fabric?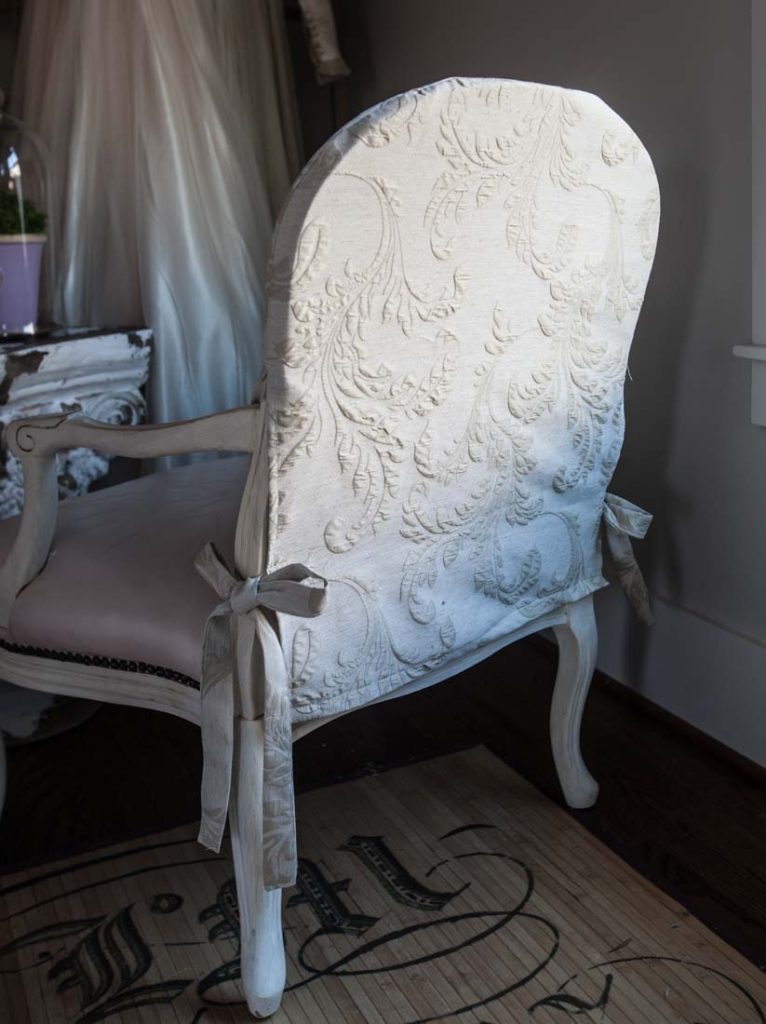 I decided to try using a contrasting fabric for a skirt. That way I would have enough fabric. So this is a two piece rather than a one piece slipcover. (If it wasn't a 'thing', it is now.) Both fabrics are from Calico. You can always buy fabrics online, but I encourage you to go in the store to see the fabrics and choices in person. They have tons of sample books in addition to the bolts of fabric. And the trims are gorgeous.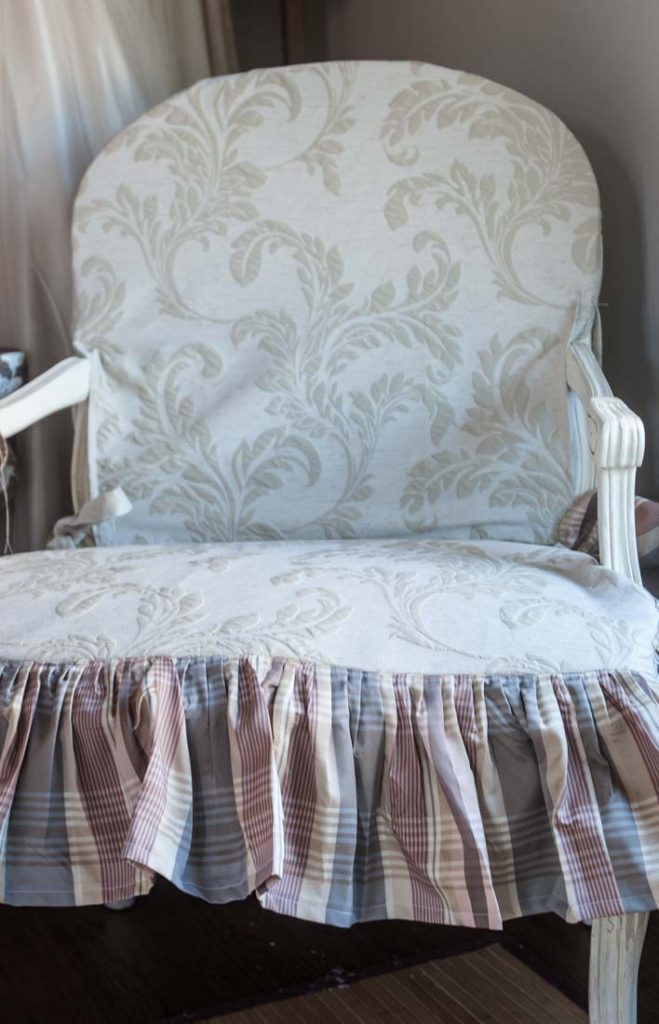 affiliate link
I used my trusty ruffler. If you don't know. A ruffler is an attachment you can buy for almost any sewing machine. Here's a link to one on Amazon. CLICK HERE. If you are buying one, please be sure it is compatible with your machine. I use mine a lot.
We are a participant in the Amazon Services LLC Associates Program, an affiliate advertising program designed to provide a means for us to earn fees by linking to Amazon.com and affiliated sites.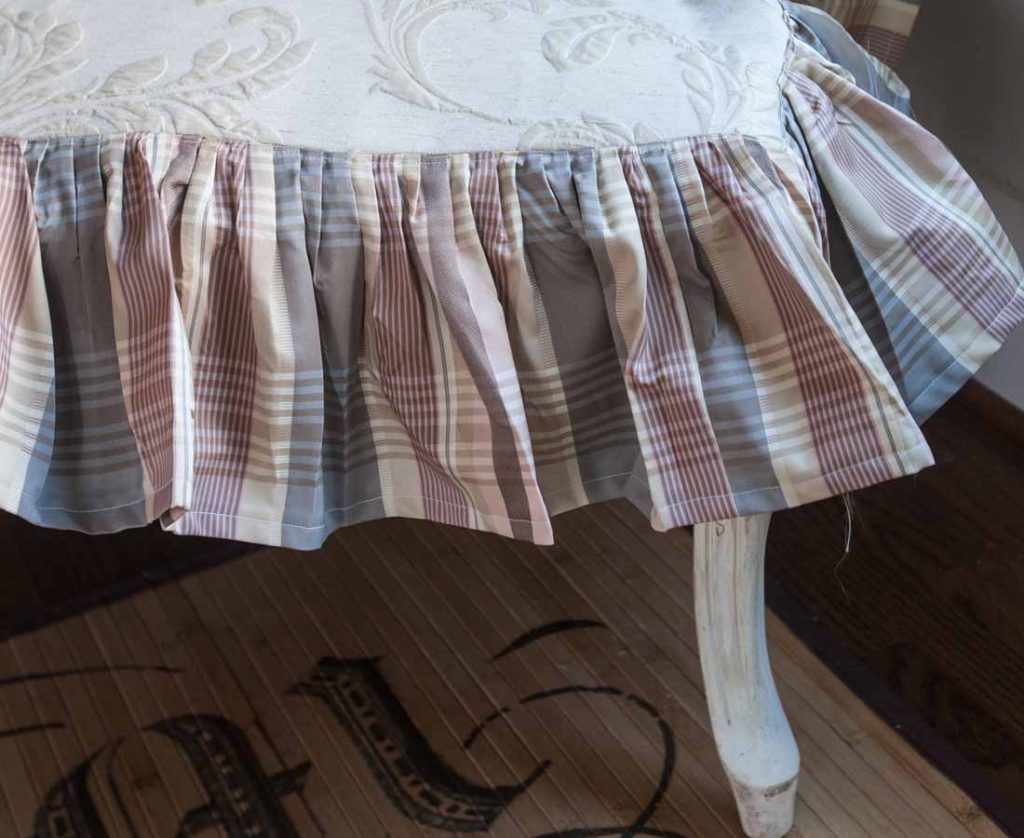 I'm not sure the new slipcover disguises how wide the chair is. I don't think I will be able to hide that.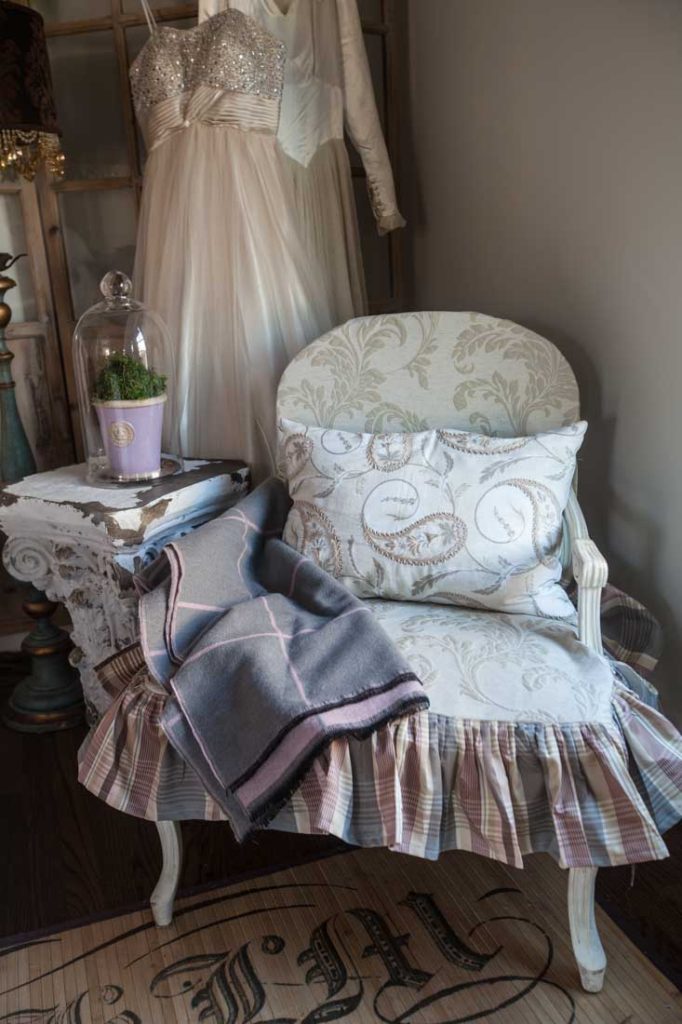 I love the fabric, and prefer the fabric on the chair as far as looks go. But I may make another slipcover later. The fun thing is having this sewing room/podcast studio where I can experiment and have fun.
PODCAST EPISODE 126 STEP BY STEP CHRISTMAS TREE DECORATING