Today we are talking about Farmhouse French beds as our Farmhouse French Friday tip this week. Shall we begin? The point of Farmhouse French Fridays is to pick one design element and show you lots of different options that might work in your home. The first bed is a very simple, antique iron bed. the bedding is very simple as well, a simple lavender and white quilt over a soft cotton coverlet. This is the way it looked a few years ago. To see how it looks now, CLICK HERE.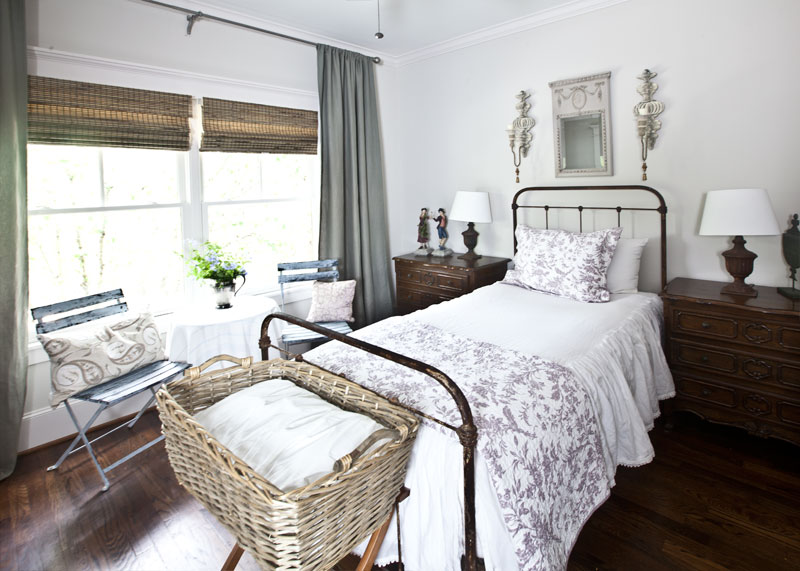 Next I have another iron bed, only this one is from France. It's actually a crib, so it is a small size, still I wanted you to see the beautiful iron scroll-work that tells you it is French. The cushion was custom made for me.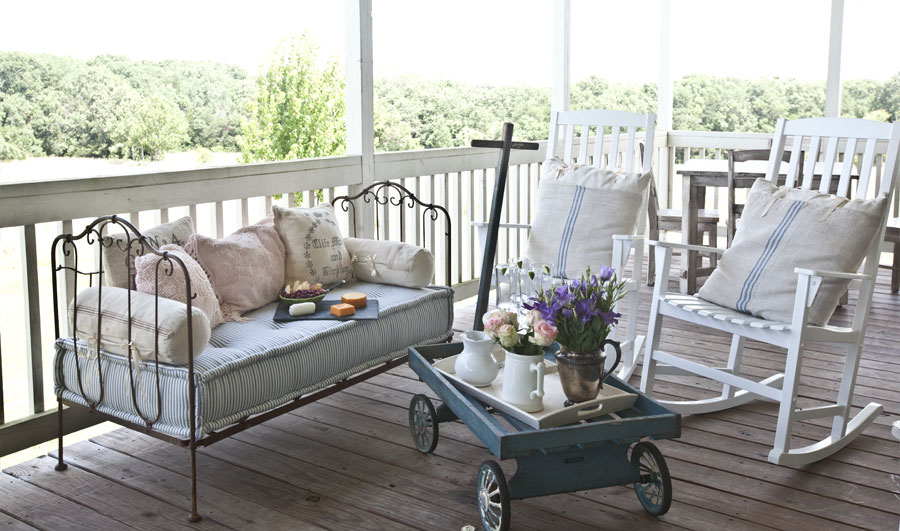 Next is my bed. The bedding is linen, and I made this bedspread. The bed itself is a Charles P. Rodgers brass and iron bed. I think it is the Charleston model.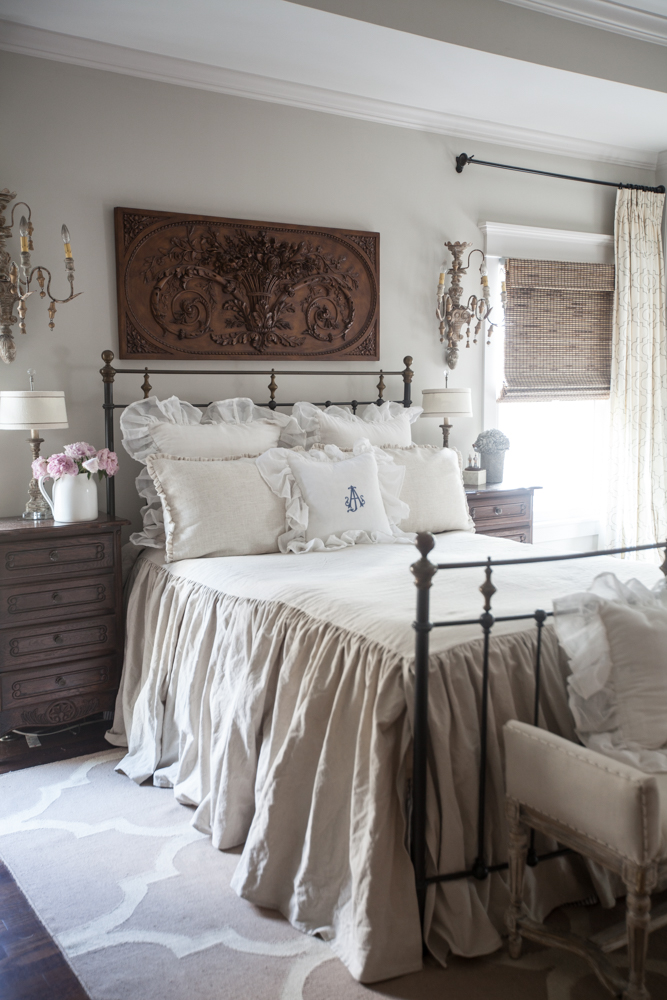 Today's podcast episode is about laundry room decor. Do you decorate your laundry room? Here's how!
The next bed shows up twice, but it's the same bed. This was originally black and came from the now defunct Bombay Company. Note the pretty curves and soft gray color. The soft white cotton bedding looks inviting and clean.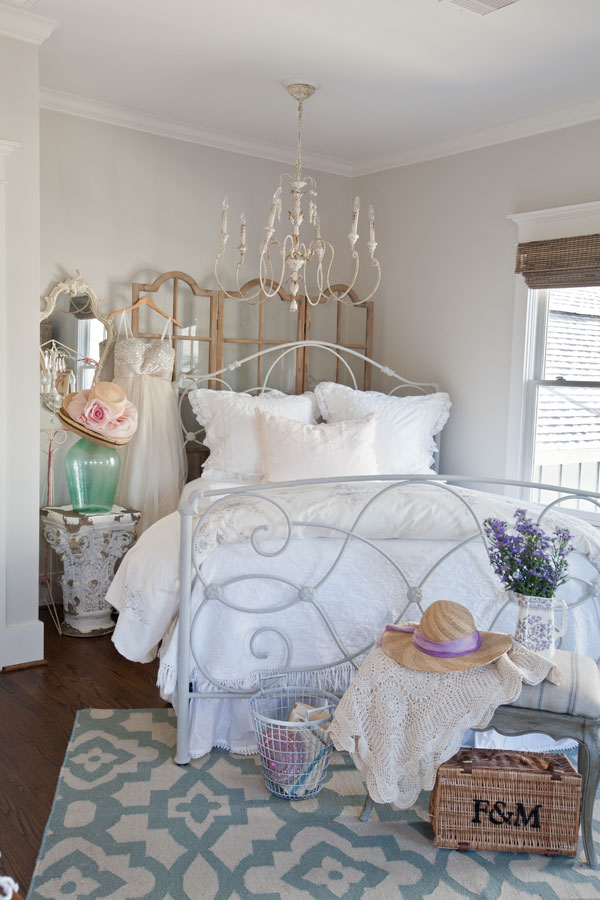 Here the bed is again with a colorful quilt. We moved this bed to the mountains and that is why it shows up twice.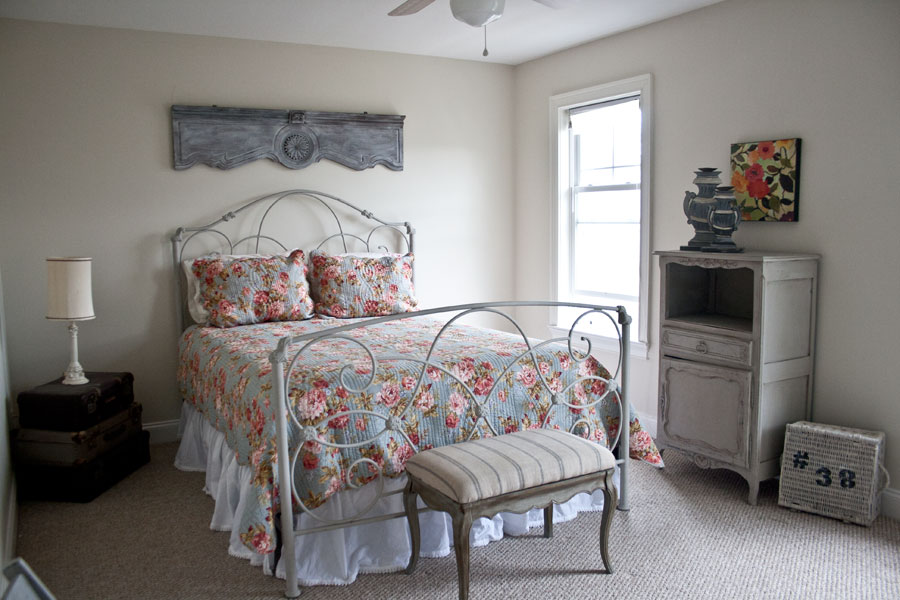 So I took the bed from the back porch and moved it to the guest room.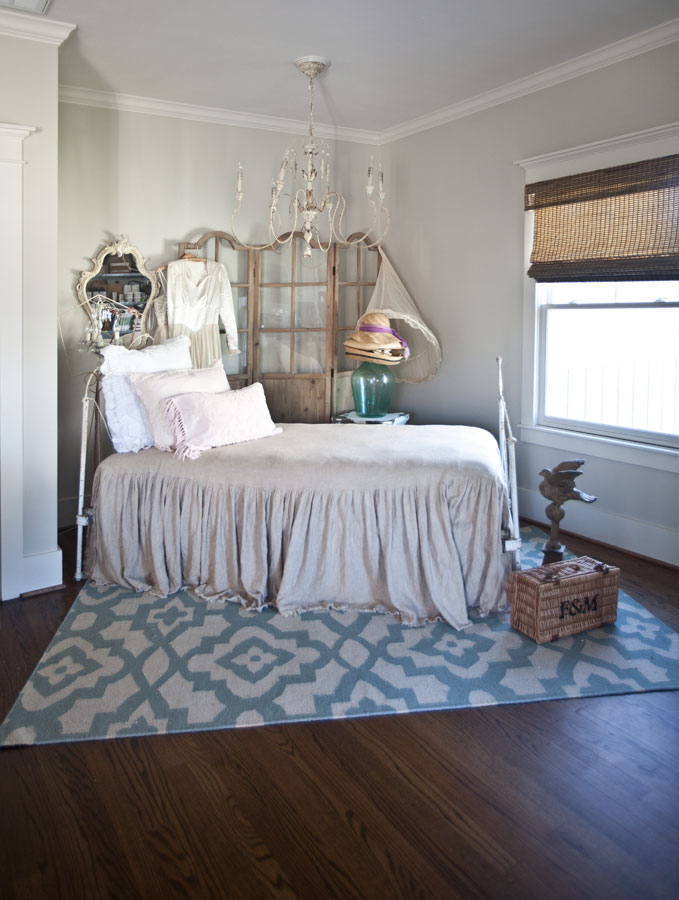 That's right. That bed was on the back porch. It's another antique iron bed in white. I love how the paint is chipping off. Are you sensing a pattern? I love iron beds and think they work beautifully with farmhouse French style.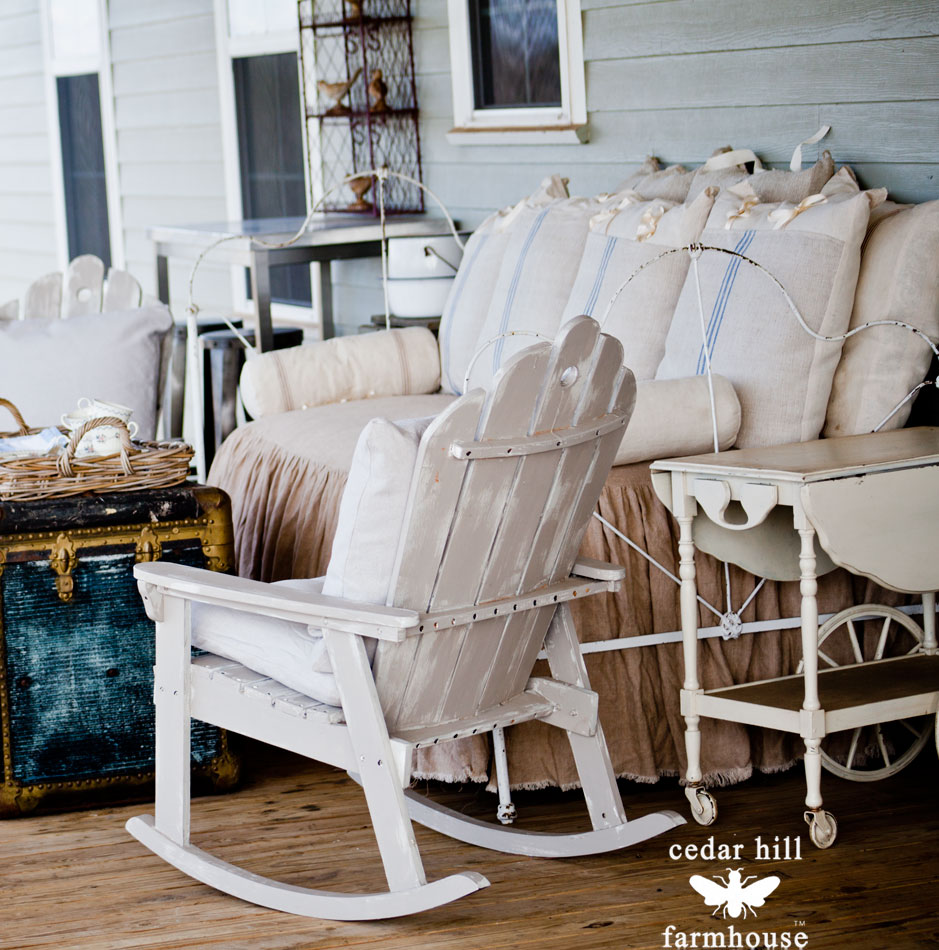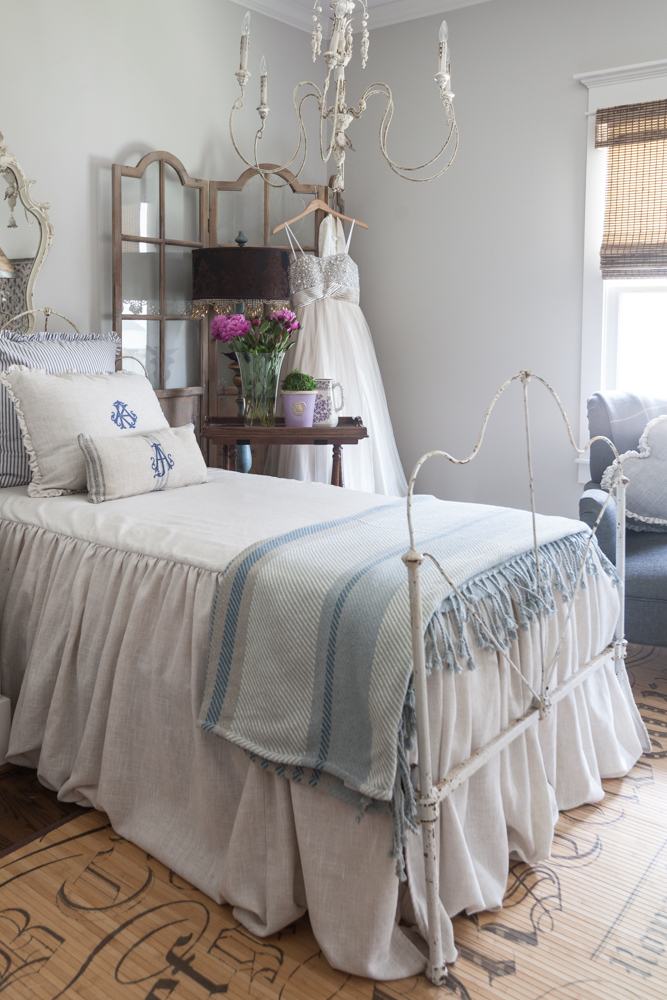 Now this is the living room at the farm. I've since changed out the chairs and the lamps. The daybed serves as our sofa, but since we don't have a guest room, it is also a guest bed when needed.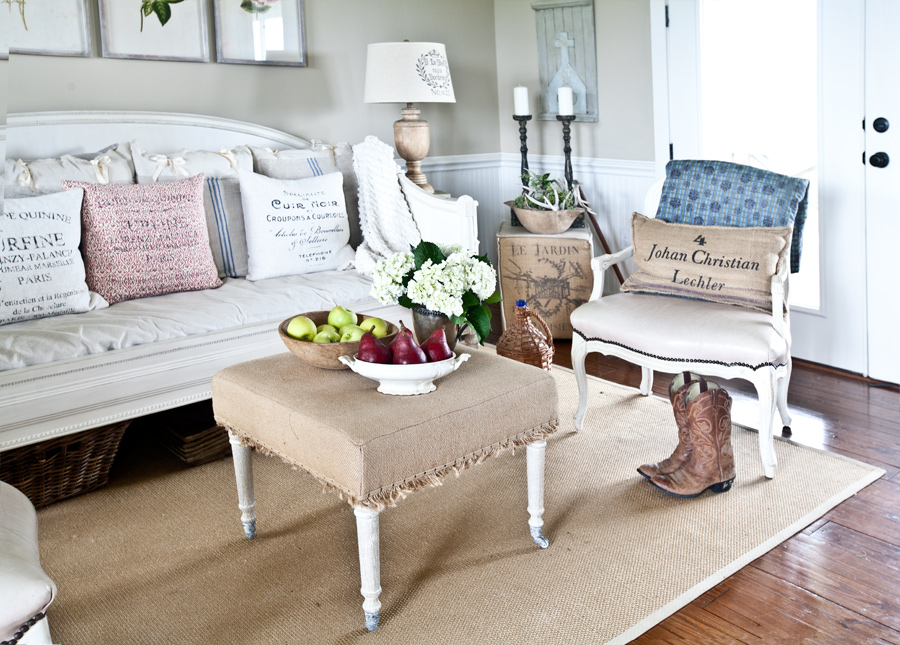 The daybed is a Gustavian style which has some French influences. It is one of the few wood beds we have. Our farm bed below is also a wood bed. It was from the Martha Stewart Collection.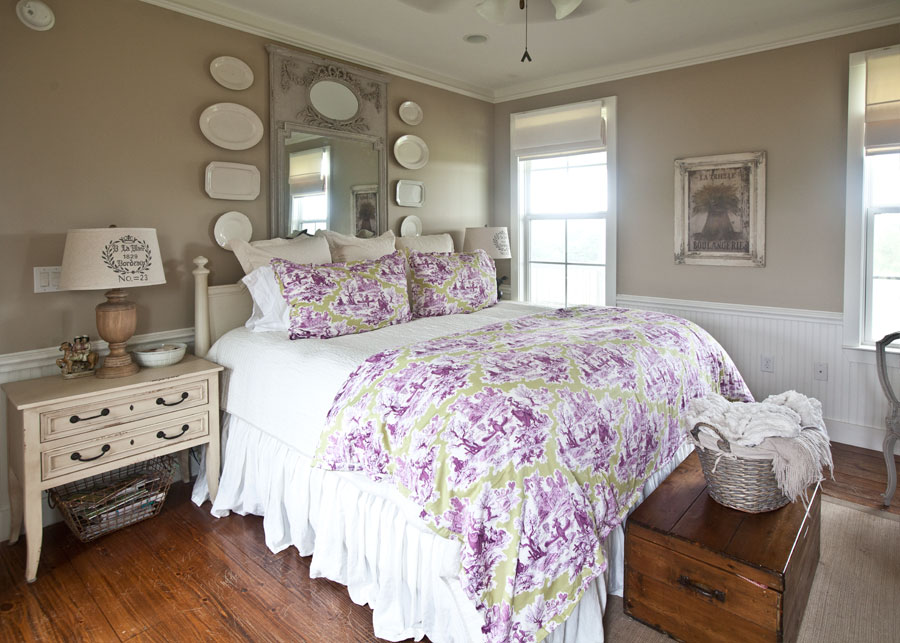 Above I show the bed with a summery lavender toile and below I have a navy and cream striped duvet.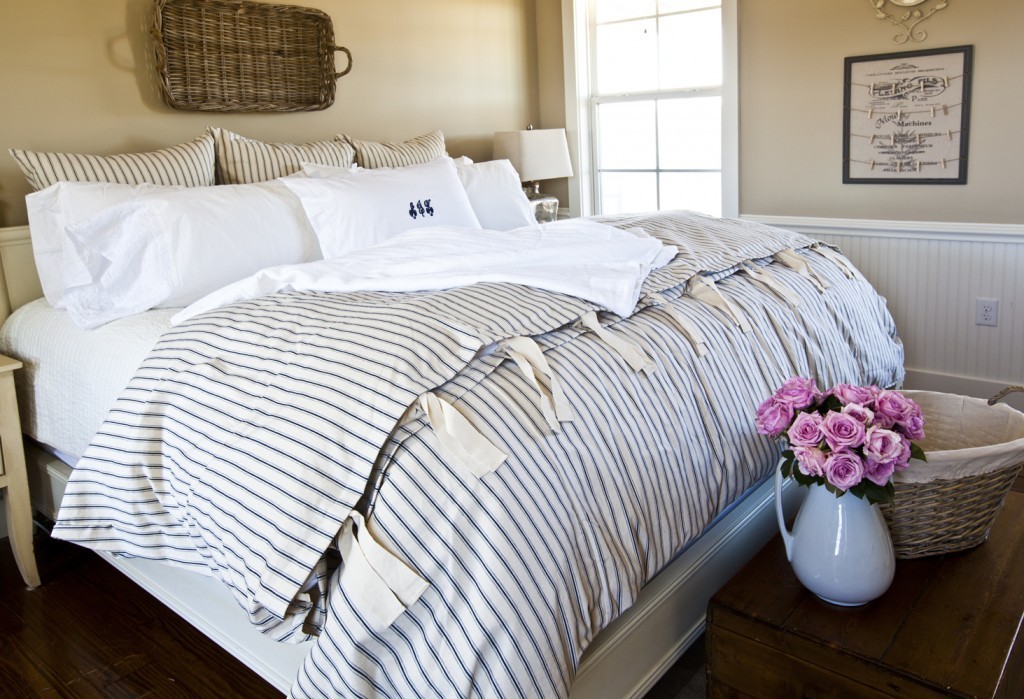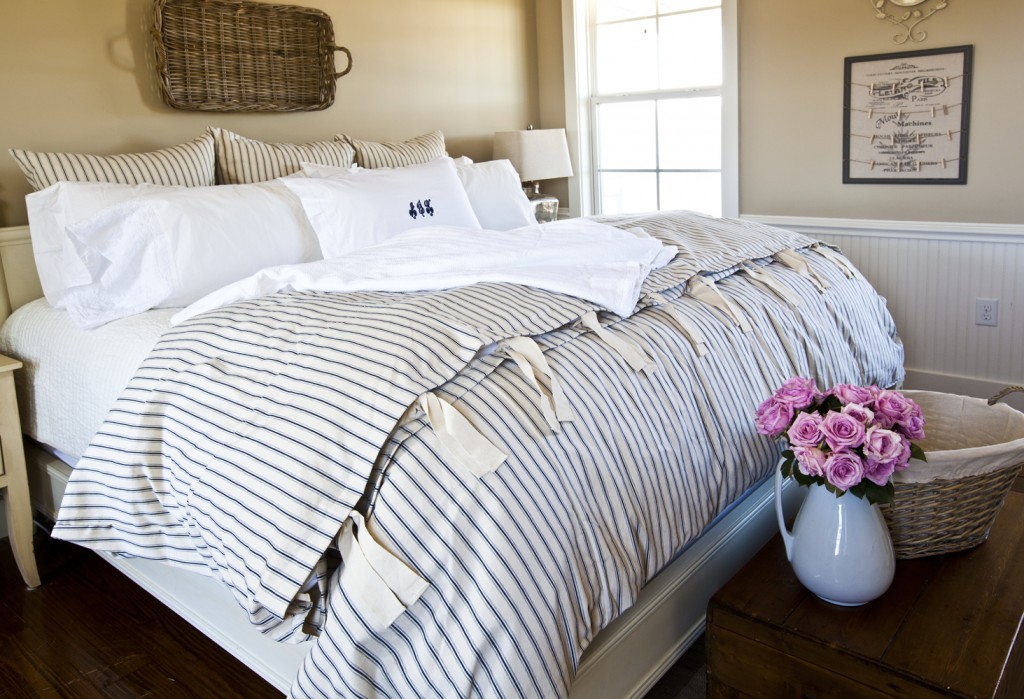 The next bed is an iron bed, but I have it in front of wood louvered doors. These are new (as in not antique) doors that I painted a few years ago. I've since changed out the lamps. CLICK HERE.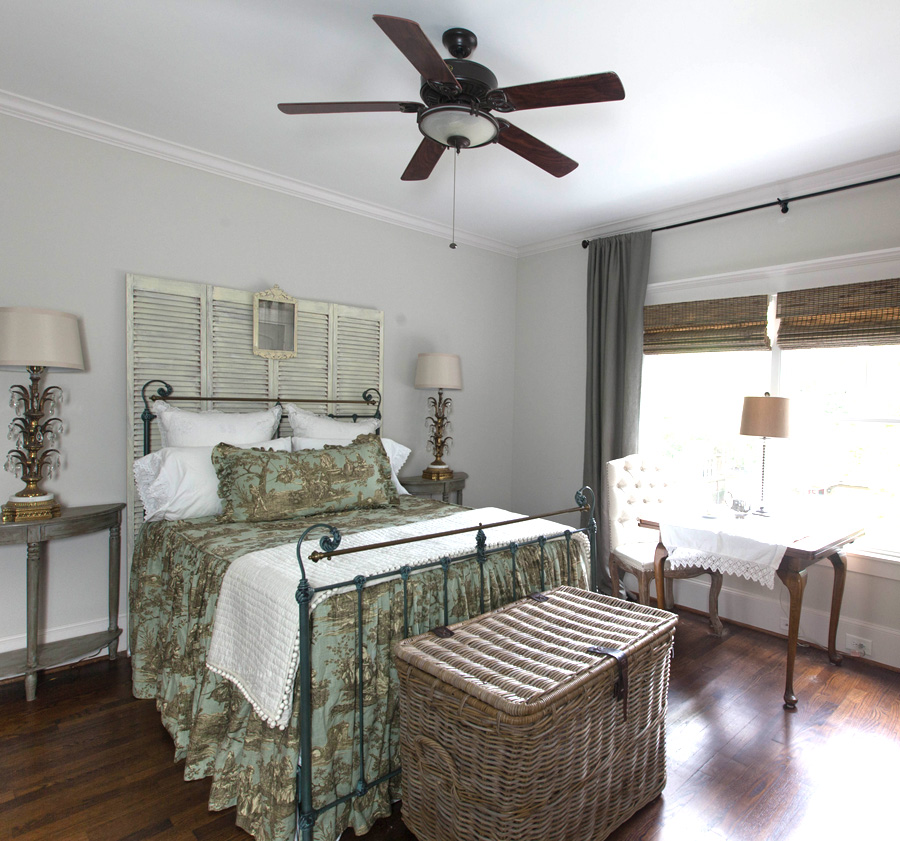 Here's another antique iron crib. Notice how different it looks from our French one I already showed you. The straight lines are quite different. It is probably American. The mattress is a standard new crib mattress.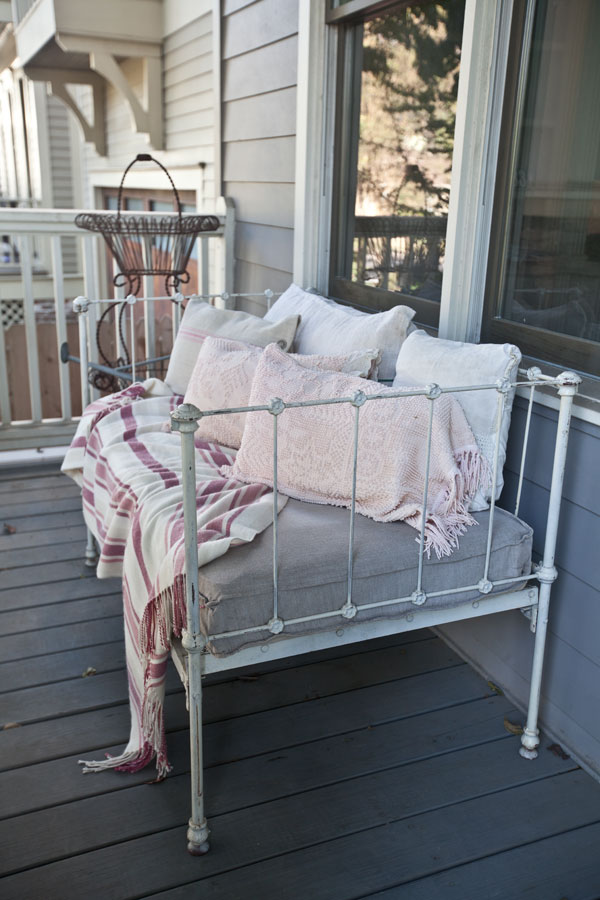 The girls' beds are new (as opposed to being antique) iron beds. This room has been completely redone. CLICK HERE to see what it looks like now.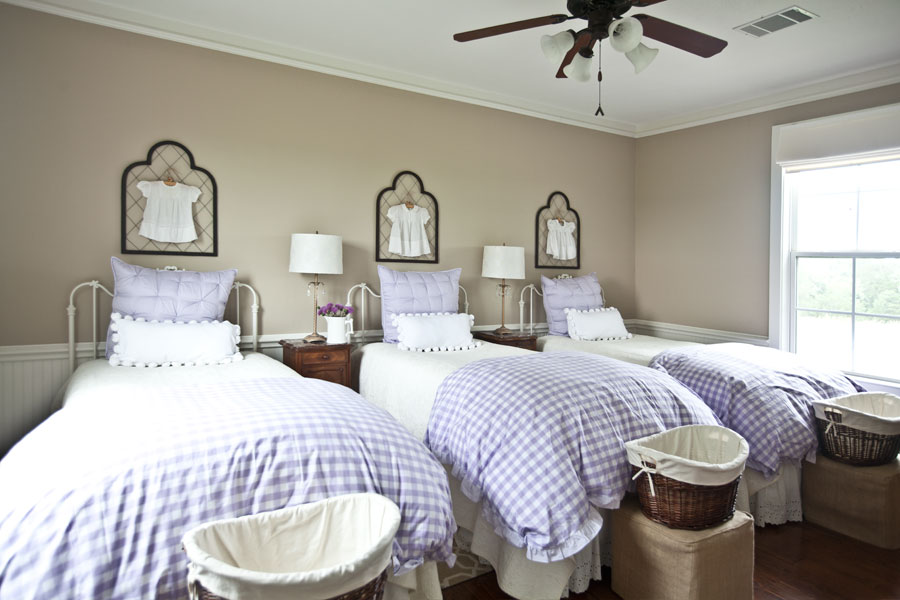 And lastly I have a wood French headboard for this guest bedroom in the mountains.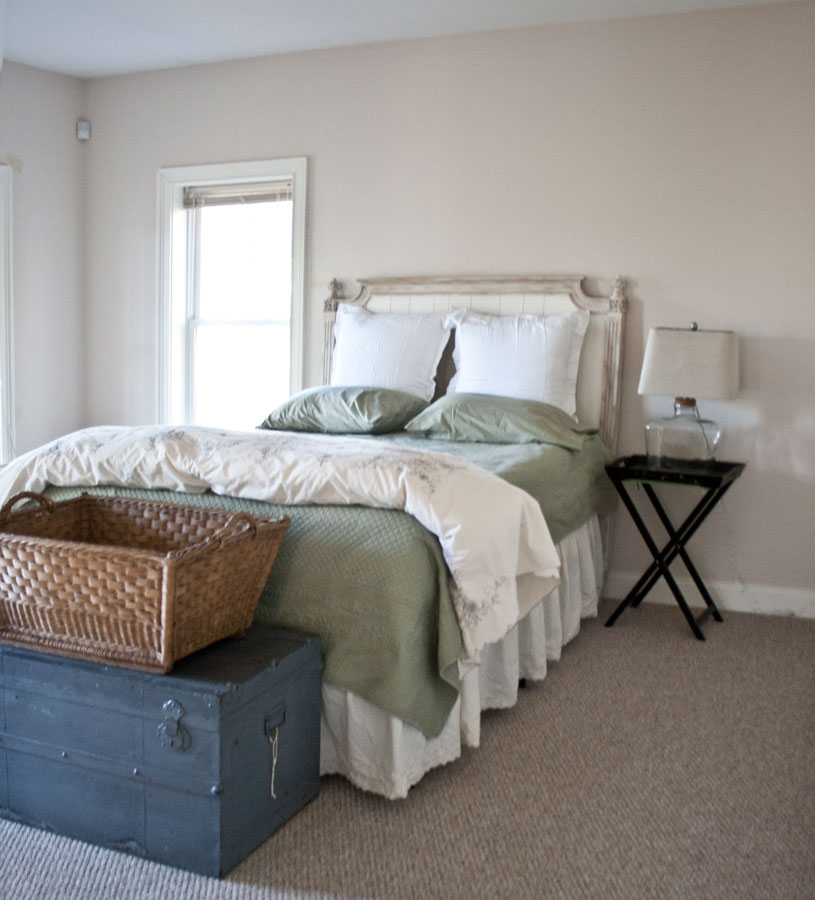 This is the master bedroom in the mountains, and yes it's an iron bed.  This is also a before photo. CLICK HERE to see what this room looked like after we painted.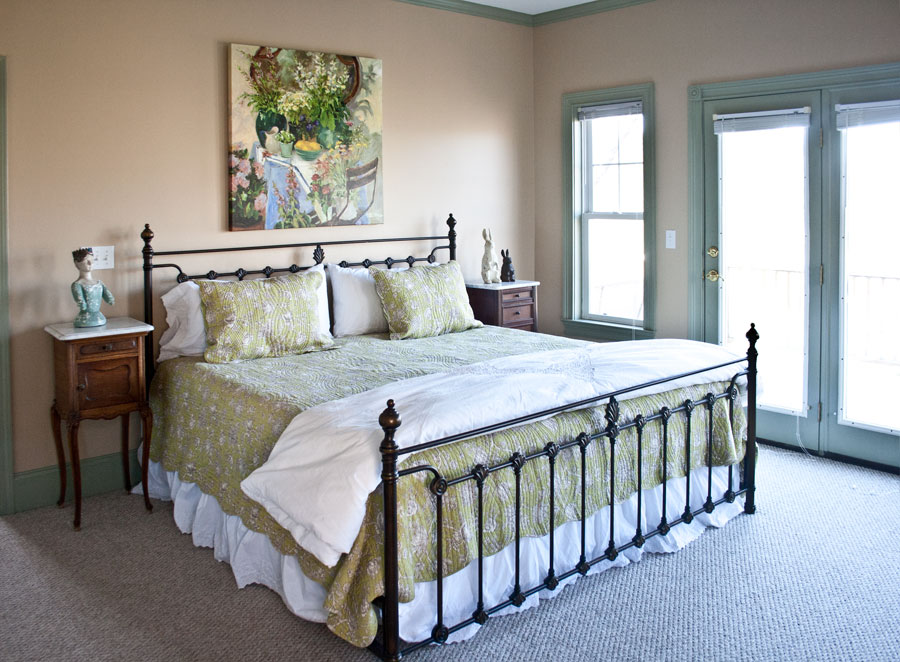 The point I am trying to make it that there are many bed styles that you can use that will give you a farmhouse French look. If you have a bed that isn't exactly French, you can use bedding to give it a soft French look. You can also paint the bed if it isn't the look you want. Try different things until you get a look you love.
Pin for Later