Well it happened. The well ran dry. I know you might be thinking that I'm talking about the well of creativity, but I'm not. I'm talking about our water well at the the farm. Technically it didn't run dry, the pump broke, but they couldn't pull it up or push it down. And the pump is hundreds of feet down. So, that means the well can't be used. And that means we need a new well. Today they're drilling a new well for us. If you want to know what it costs, the answer is – a lot.  Once I got over the sticker shock, I was thrilled that we found a company to do the work right away. I hope all goes well, but today I'm talking about a ceiling fan.
Meanwhile back at the ranch (or the city house) we had a problem with our ceiling fan in my daughter's room. The post is sponsored by Craftmade. The old fan wasn't working so we needed a new one. The good news is that ceiling fans are much cheaper than water wells. Below is the fan that wasn't working properly any more.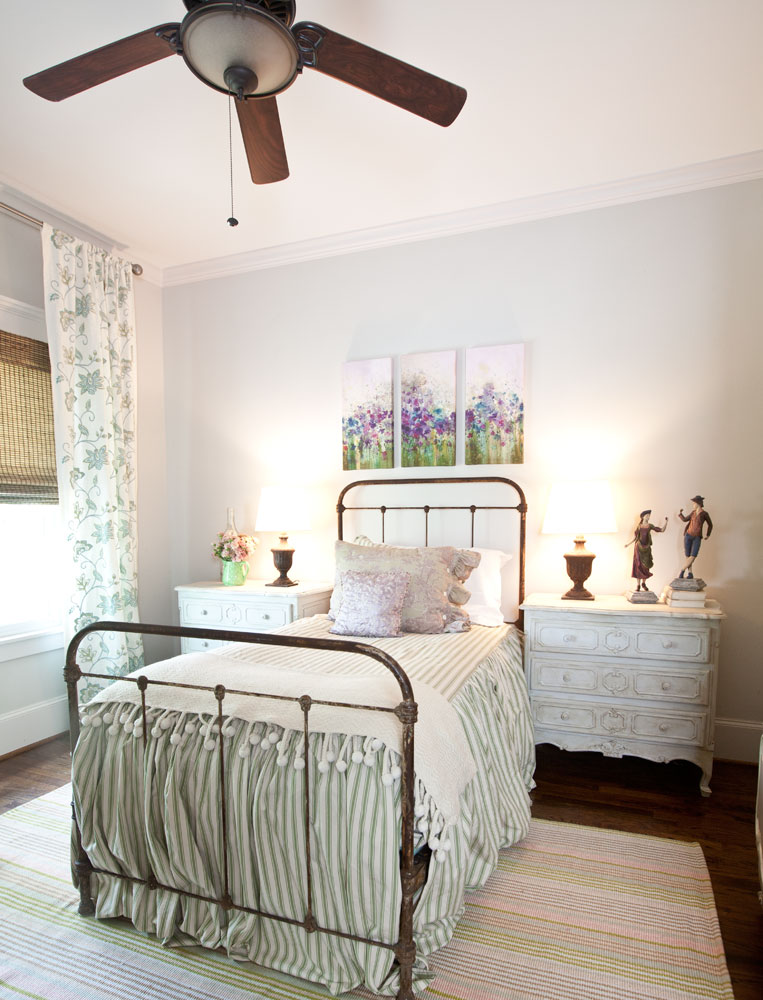 I selected the Braxton model from Craftman, shown below, CLICK HERE. The finish is brushed copper. I love the fresh look of the fan. It's got a modern look, and it doesn't look like every other fan. The best part is that the fan is remote controlled.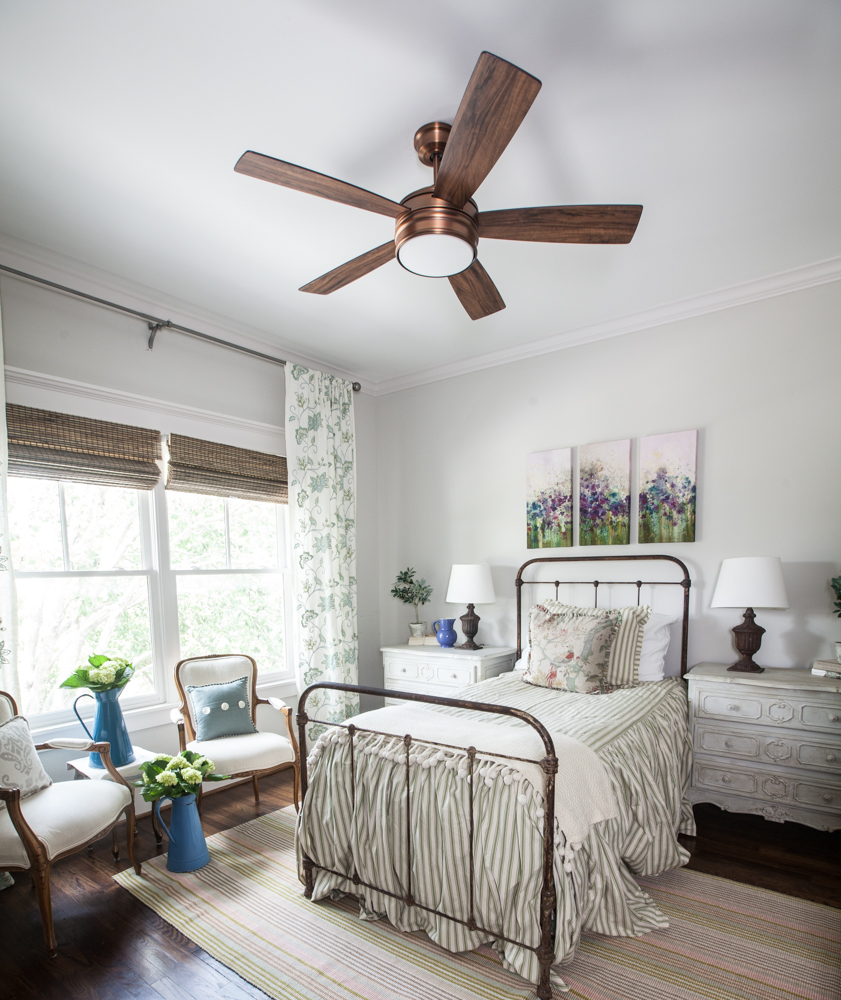 It comes with a handheld remote and a wall switch. The fan is a new generation fan, and the remote learns to communicate with the fan without much effort on your part. We actually hired an electrician to install the fan for us. The installation is pretty easy from what I could see. Craftmade has been wonderful to work with on the install. I talked to their customer support several times since we installed two fans at the same time and we had some issue with the remotes both working on the same fan. Craftmade customer support was very helpful and I truly felt they really cared about the issue I was having.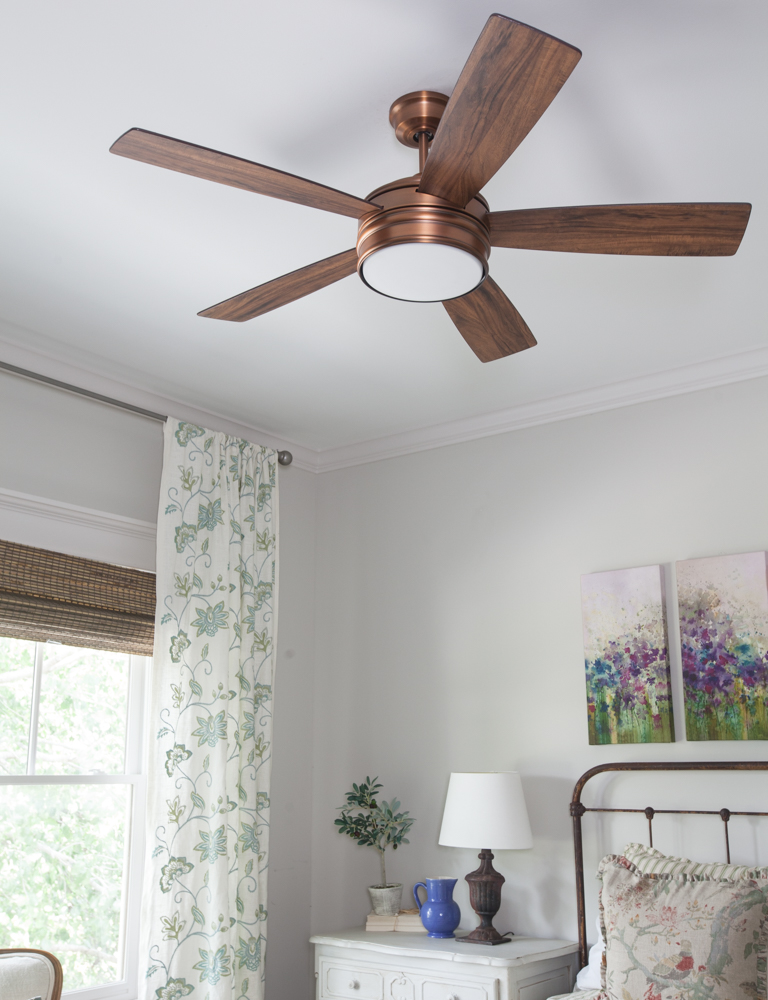 So there's one caveat I have to mention. If you install two fans on the same circuit, then please call customer support before you start the installation. I think they can give you some extra instructions that will help you to avoid the problem we had. If they are on separate circuits, after you install fan 1, turn the breaker for fan 1 off, while you install fan 2. Of course if you just install one fan, I don't think you'll have any problems.
I'll share photos of the other fan soon.  They are gorgeous fans, and my daughter LOVES the remote control that she can use from bed. Here's the link for the fan again CLICK HERE.