UPDATES TO MOUNTAIN BEDROOM
We just added some updates to our mountain bedroom. See the process I go through and how it's okay if you need to try different arrangements until you find the sweet spot.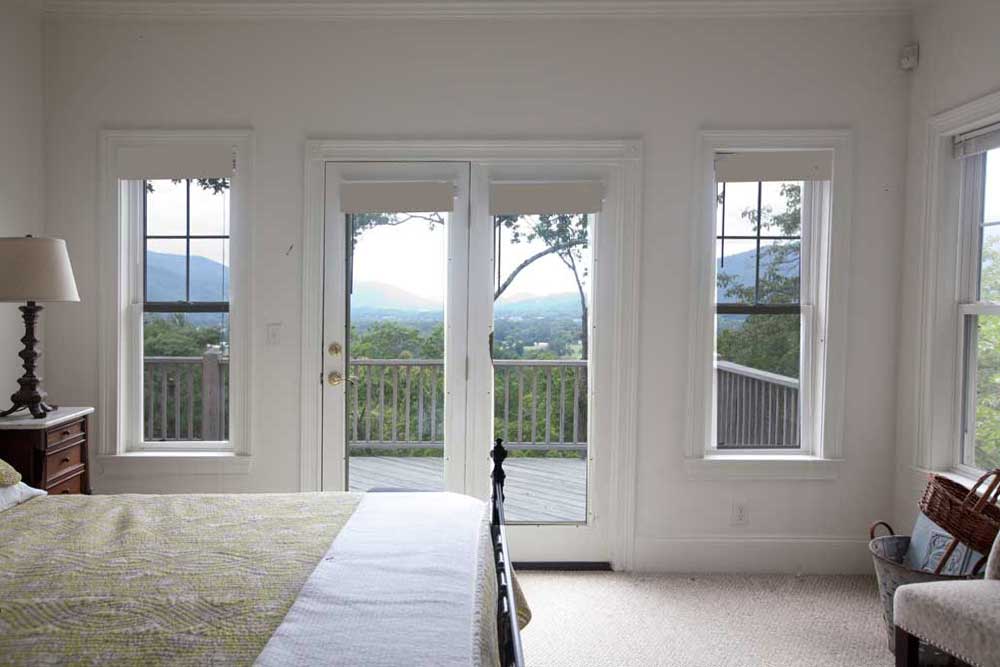 Before I get to the post, I wanted to remind you the house is available to rent for vacations. Here's the link CEDAR RIDGE CLICK HERE.
This room was a bit of a conundrum. You can see more of the before photos HERE and HERE.
This is one of the before photos. Note the skimpy lamps. I know, I know they don't work with a king-size bed. They were not perfect, but I wanted to provide functional lamps for renters. I put these here until I could find something else. I went to the store, but couldn't find anything I liked. When we came this summer, I replaced the lamps in the living room, CLICK HERE. Then I took the lamps from the living room and moved them in here.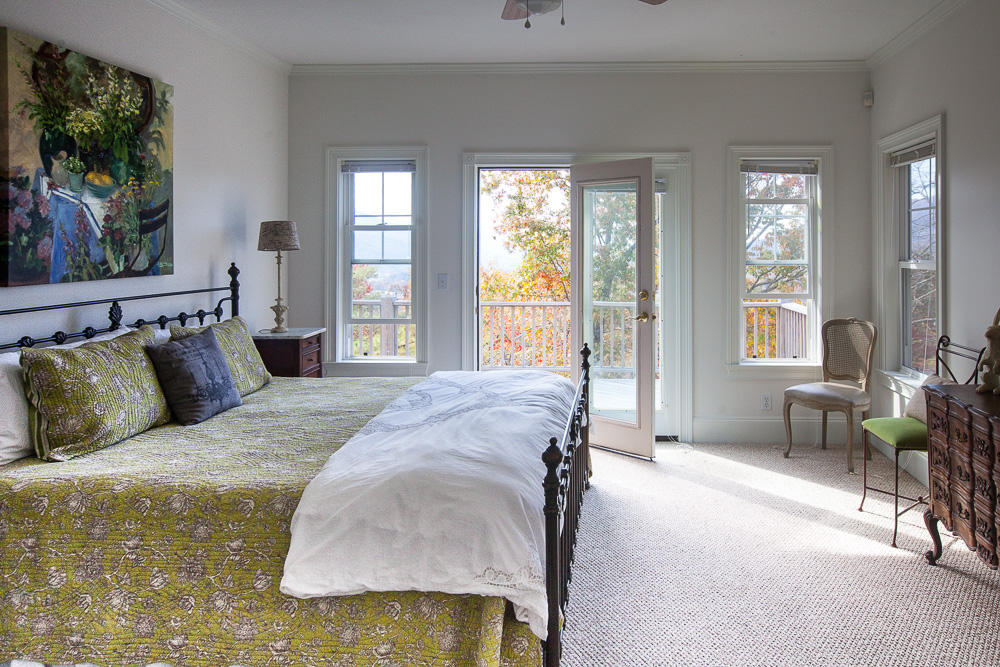 I did a musical chairs thing with my lamps. New lamps for my dining room in Houston, meant that 4 rooms got lamps that were new to that room, although I only bought one set of lamps. I do this a lot. 4 rooms got refreshed from purchasing just 2 lamps. I like the lamps shown below much better for our mountain bedroom.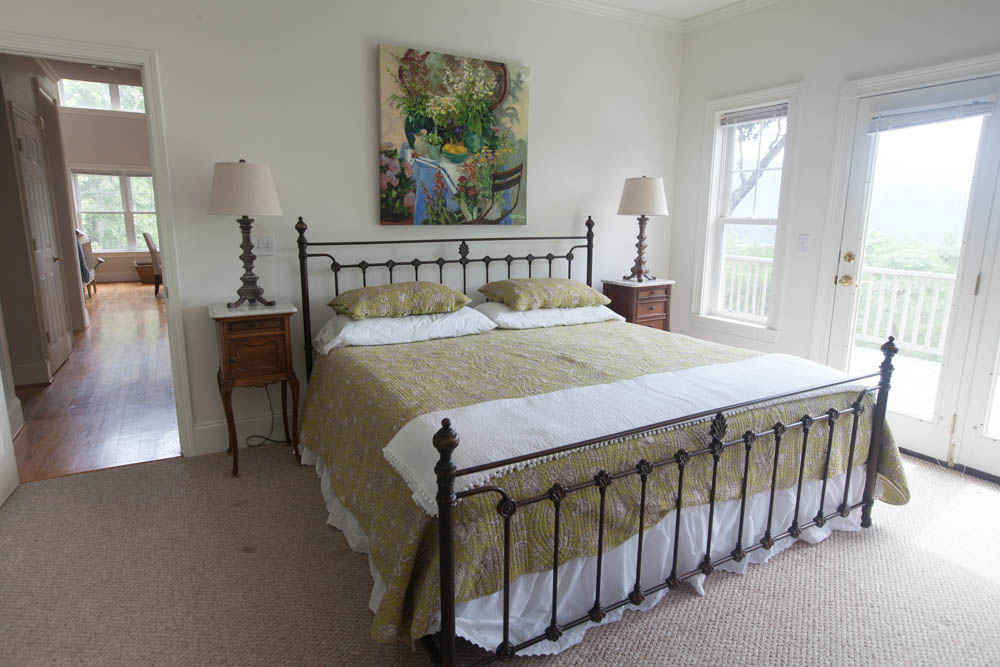 Be sure to listen to today's podcast episode.
EPISODE 82 WHERE DO YOU START WHEN DECORATING A ROOM?
That was the easy part of fixing this room. The other end was the problem area. I wanted more comfy seating for guests in this room.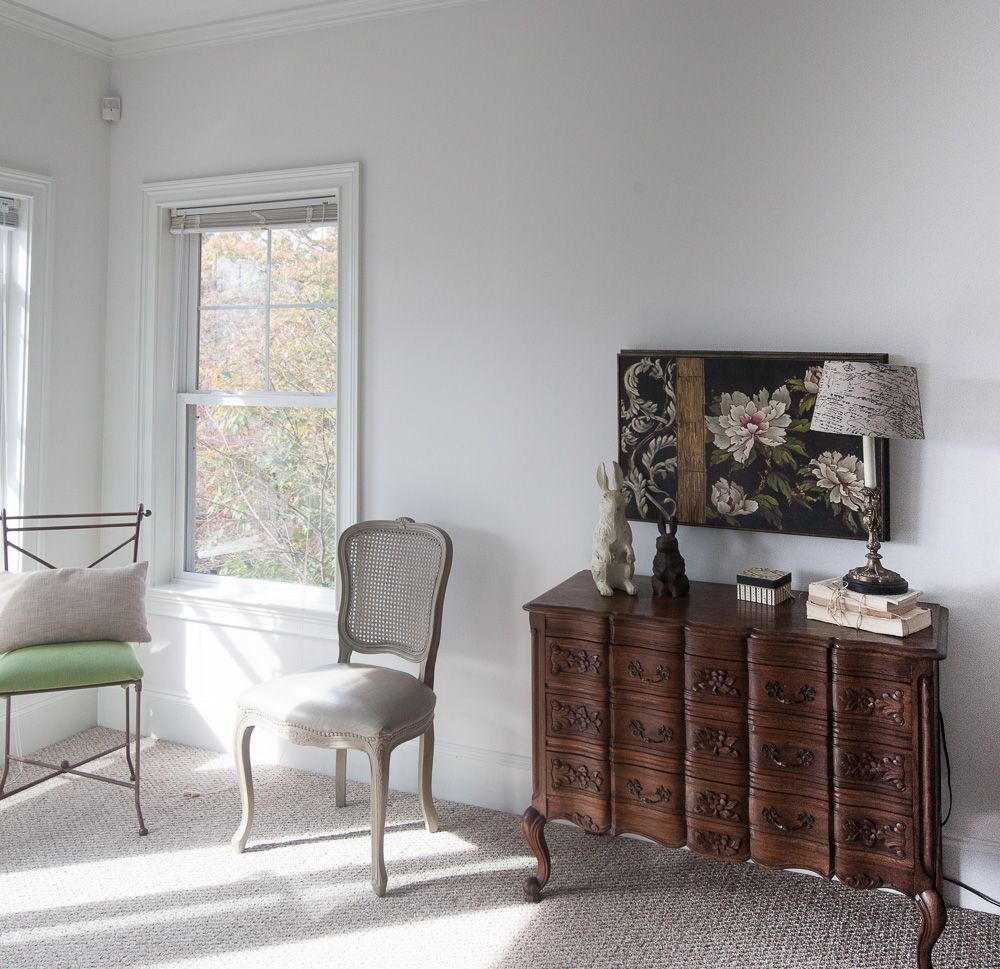 So I added a gray chair and a settee to the room.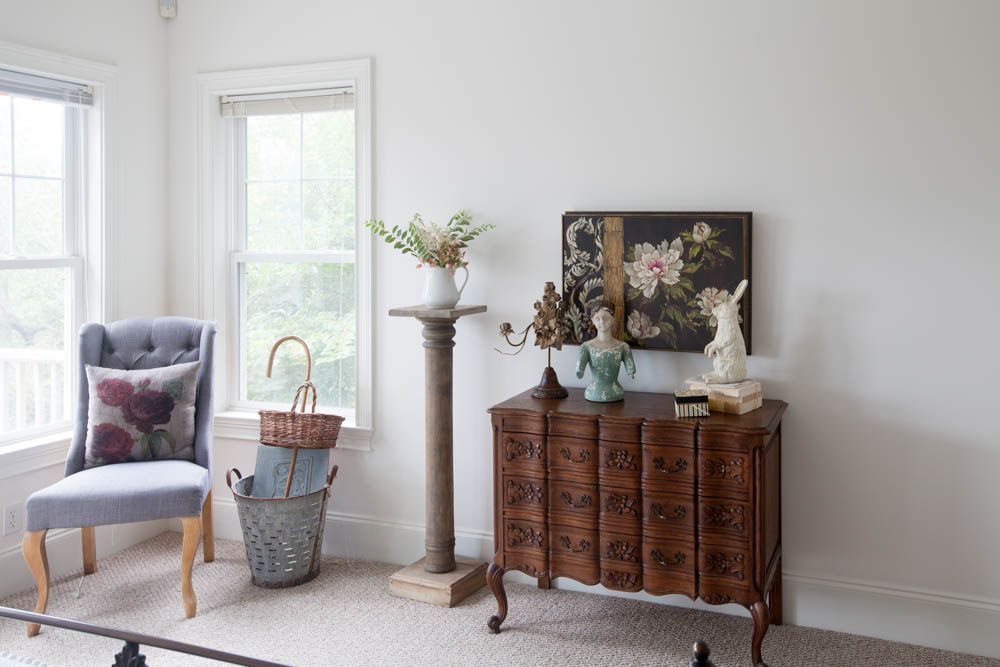 My reaction to the new seating was 'meh'. Not too crazy about it.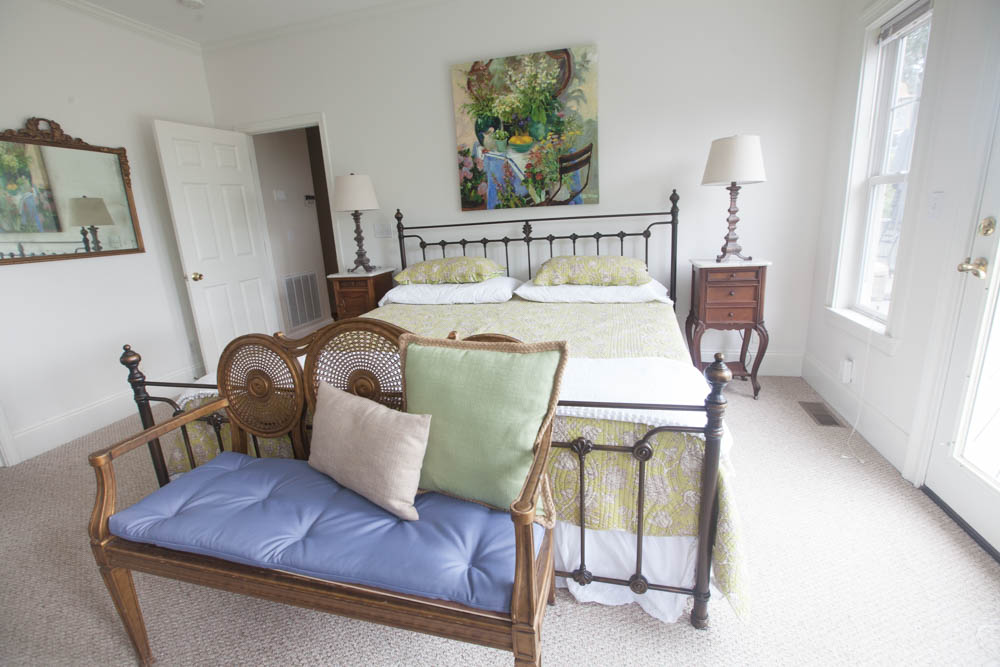 I tried this arrangement next. This one was like nails on a chalkboard for my eyes. I really, really didn't like it. So what to do?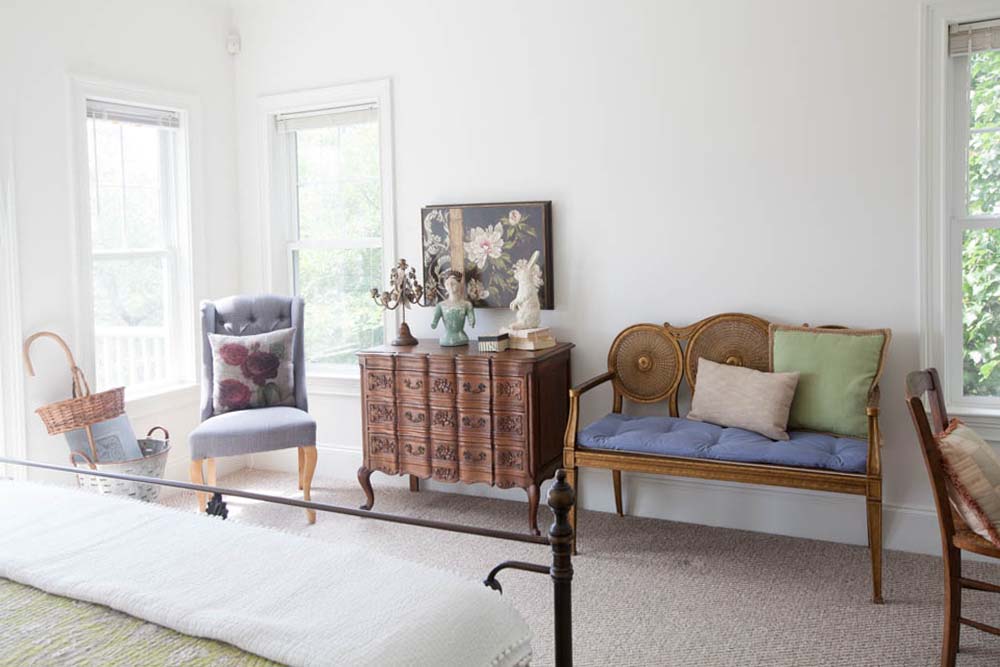 I just happened to have a set of chairs I had just gotten from Home Goods recently. I bought two chairs to go in different bedrooms, but I always try to buy chairs in matching pairs if I can. I didn't plan to use the chairs together, but knew that I might at some point.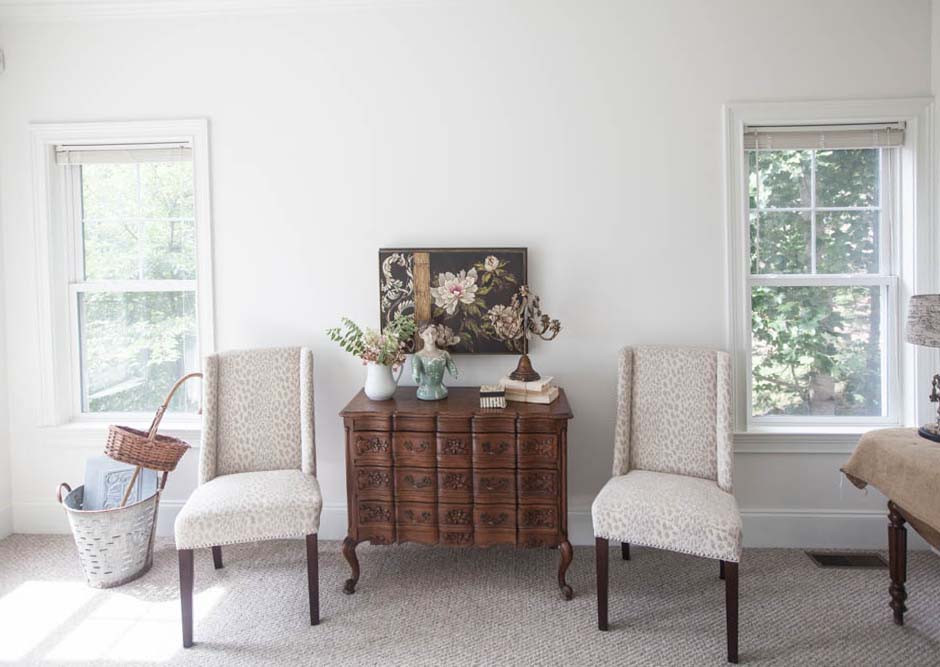 Well I think this is the best option for our mountain bedroom and there is seating for 2. The chair is also next to this table that can be used as a desk.  The gray chair and the settee went to two of the bedrooms in the mountains.
So the point of this story is to say, try moving your furniture around if something isn't working. Keeping moving it and trying different arrangements until it feels right. If you still don't know which one is best, try taking a picture and look at it on your computer. Try moving things from one room to another. Eventually you'll find something you like. I didn't want to put these chairs in this room, but honestly that was the best solution. It's okay to try different arrangements until you find something that works. Remember the room needs balance and some symmetry.