On our podcast DECORATING TIPS AND TRICKS, we talk about adding some tension to the room, and not selecting art that  doesn't necessarily perfectly fit your decor. Today I'm sharing how I used this technique and why I think it works. For your home, you'll need to decide what is best for you.
I recently added this purple and gray rug to the farm living room, which perfectly goes with the artwork. Well, I thought it went a little too perfectly. I thought perhaps too much pink and purple was making the room look too feminine. I love the artwork, so I was hesitant to take it down, but I felt I should try something less 'precious.'  I moved the art to my bedroom, CLICK HERE to see it in its new home. I think this wicker basket made the room look more balanced and less girly than the ottoman I had in here previously.  CLICK HERE to see the before. So it was time to try different art.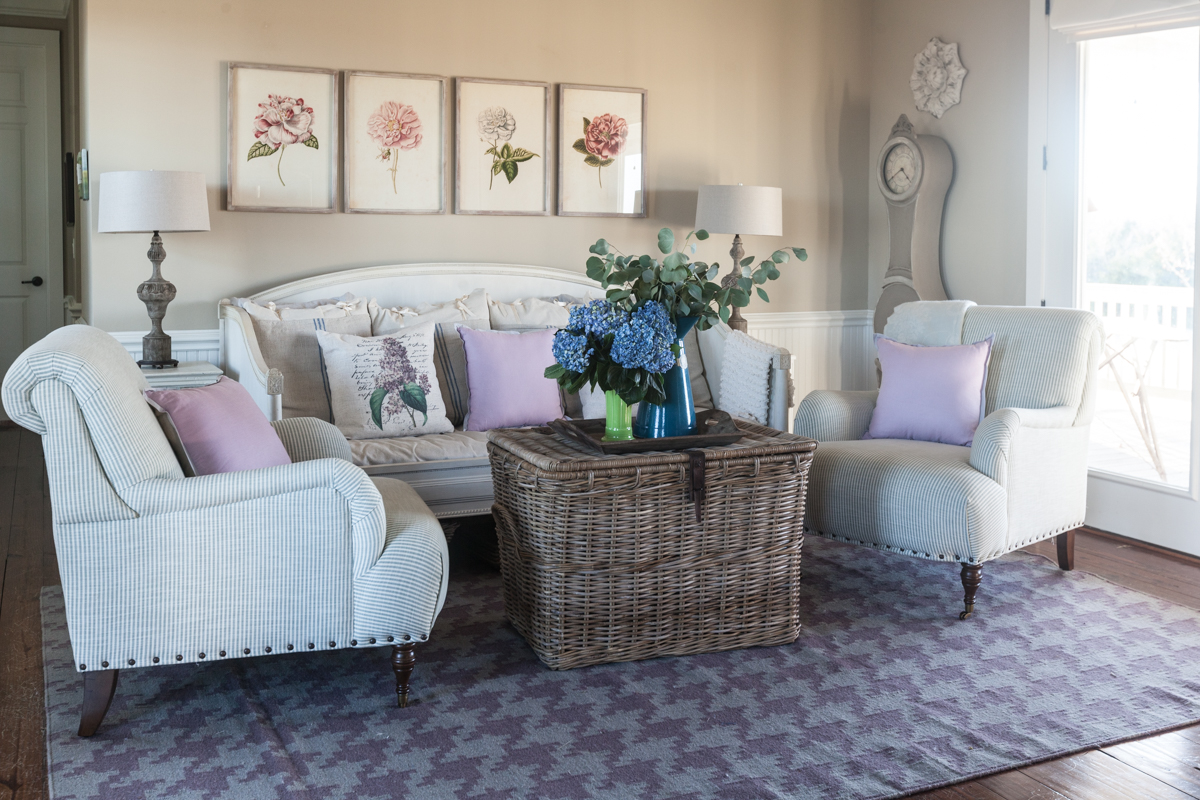 So I found something I really like that doesn't exactly match the rug. It's a wall hanging that's quite large. I actually bought this for my bedroom, but it didn't work in there, so I decided that it was time to try something different in here. You can find it HERE.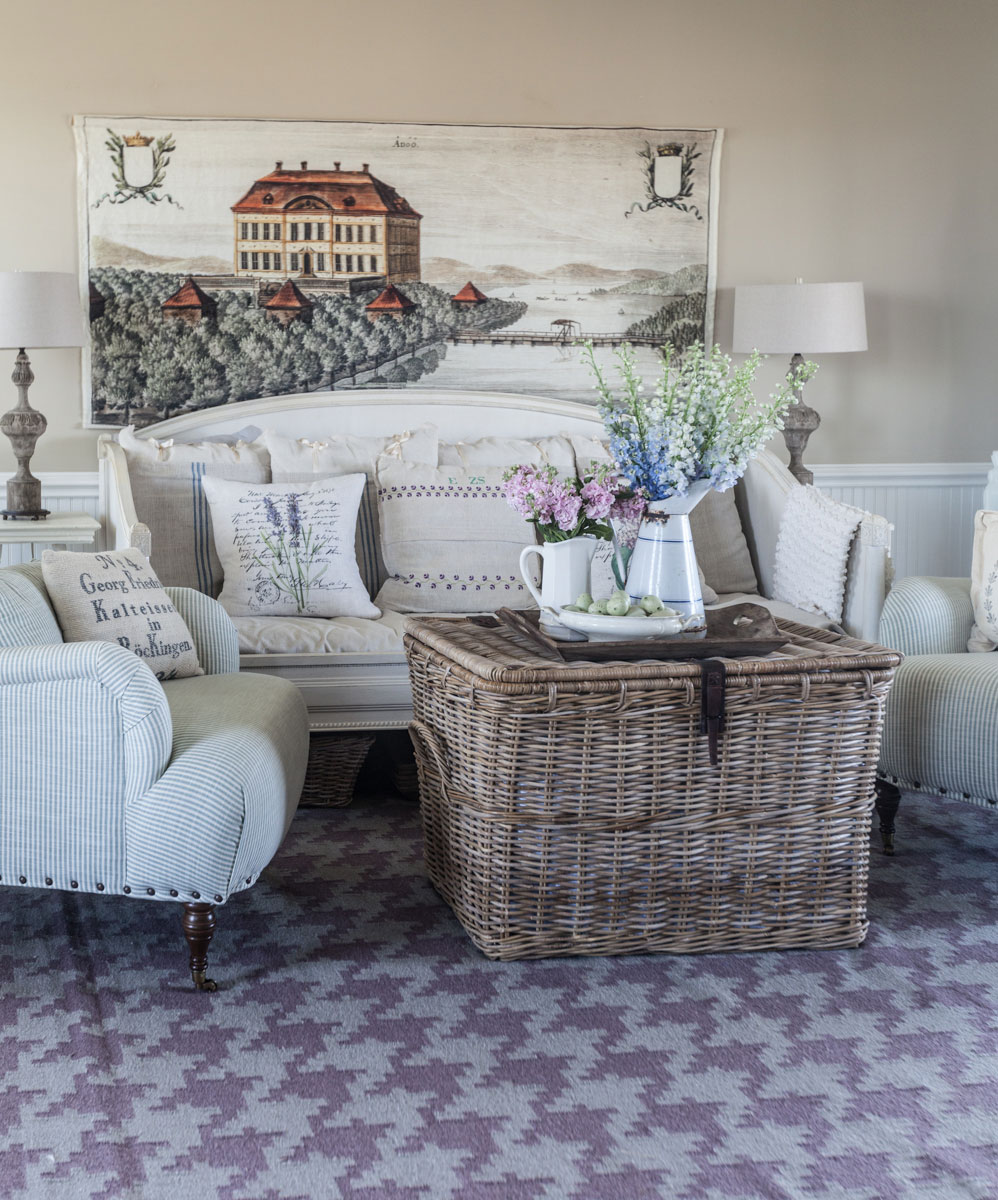 It's fun and not too serious.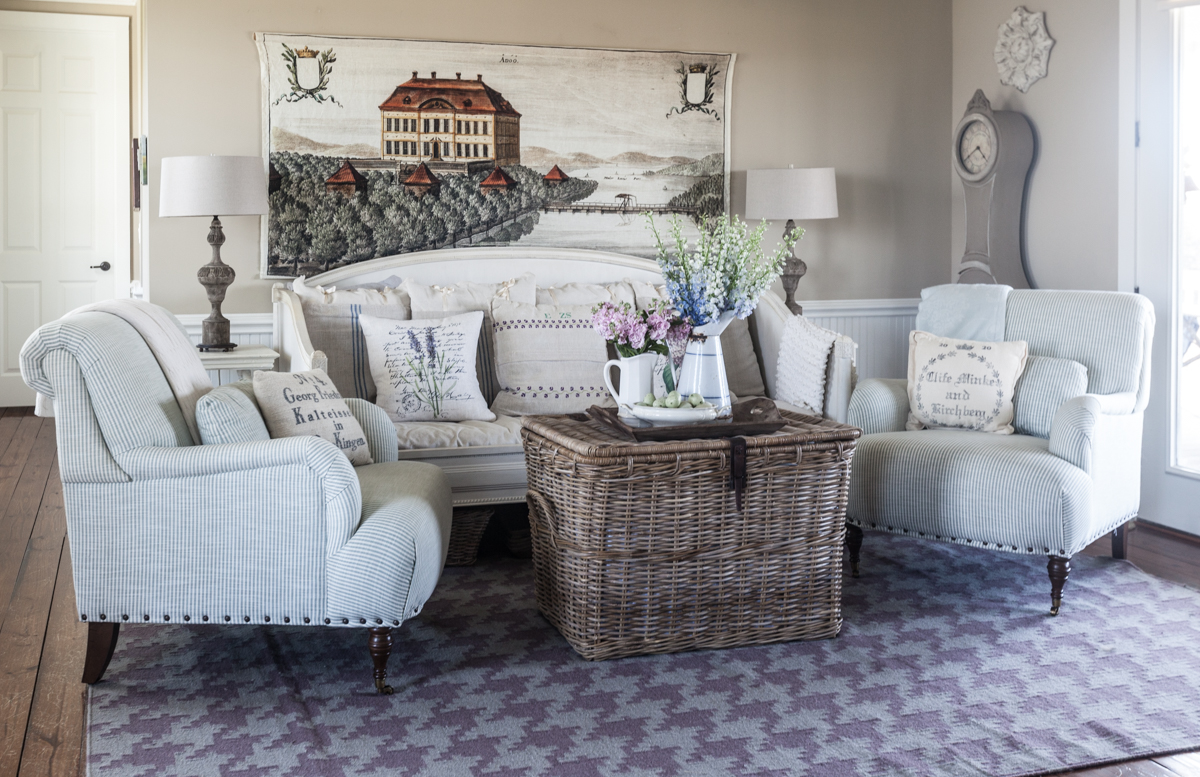 And I tried this blue ticking pillow in here and I like the change. I'll be trying some new pillows in here since I've changed the artwork. The old pinky-purple pillows don't work so well any more.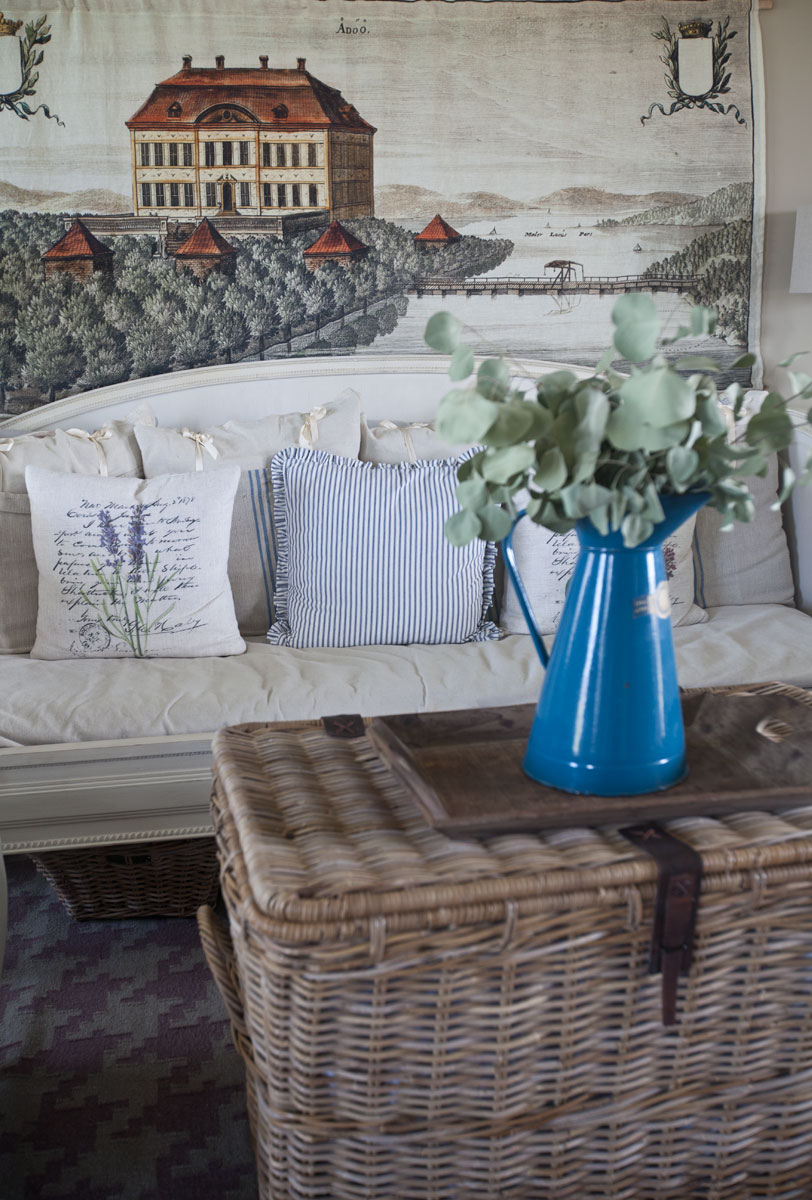 I'm definitely having a lot of fun playing with the decor at the farm!