Changing out artwork can do wonders for a room, and adding colorful botanicals to your bedroom can give it a restful feeling.
First, let me say I bought 1 piece of art (that I haven't shown on the blog yet.) You can see it HERE on Instagram. It was used at the farm, then the old artwork from the farm (the botanicals) got moved to my bedroom, and the plaque that was in my bedroom went to the hallway, and the mirror in the hallway went to the study, and the art in the study is waiting for a new home. The point is I bought one piece of art, but at least 4 rooms got a fresh look from that one purchase. I love moving things around to give several rooms a fresh look.
When I hung the new piece of art at the farm, I had to take down 4 botanical prints. That meant I had 4 botanical prints available for use elsewhere. I love these prints, and thought they would work so well in my bedroom.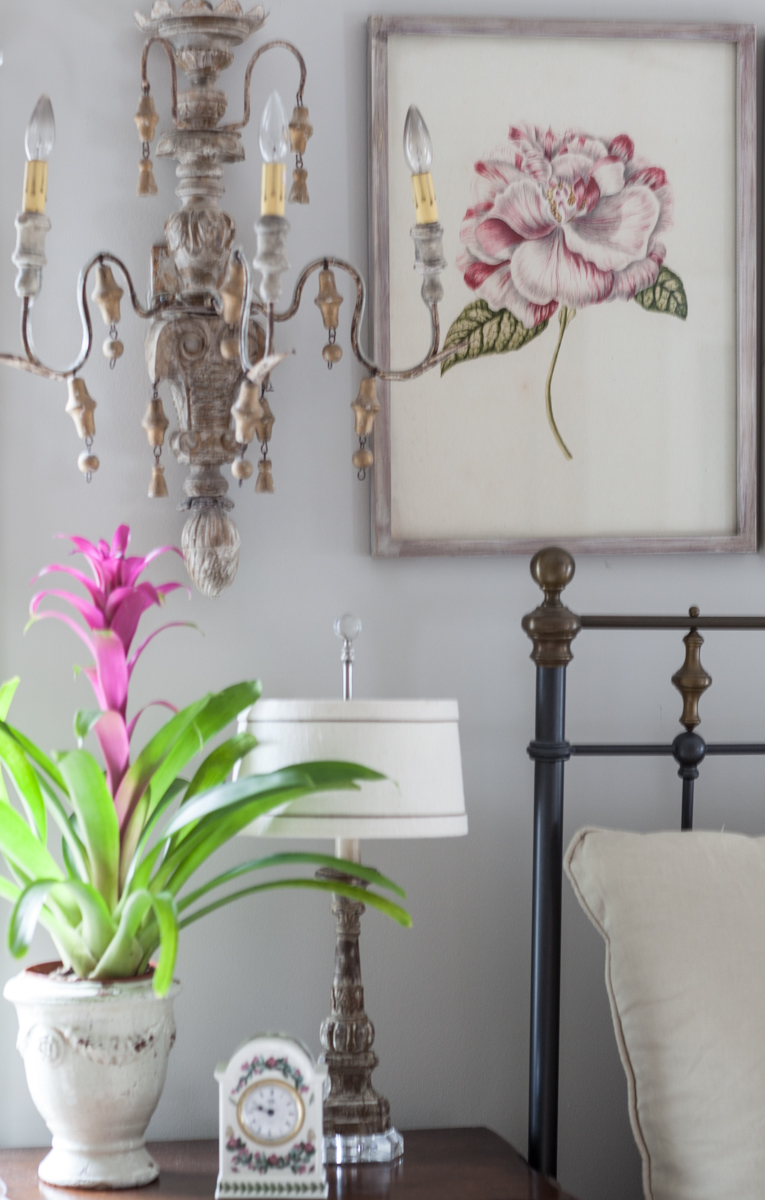 I loved the plaque I had above the bed, but it was beginning to feel too dark for the bedroom. (I've moved it to the hallway and I show you later. ) I still love it, I just preferred it elsewhere. It's a bit dark looking.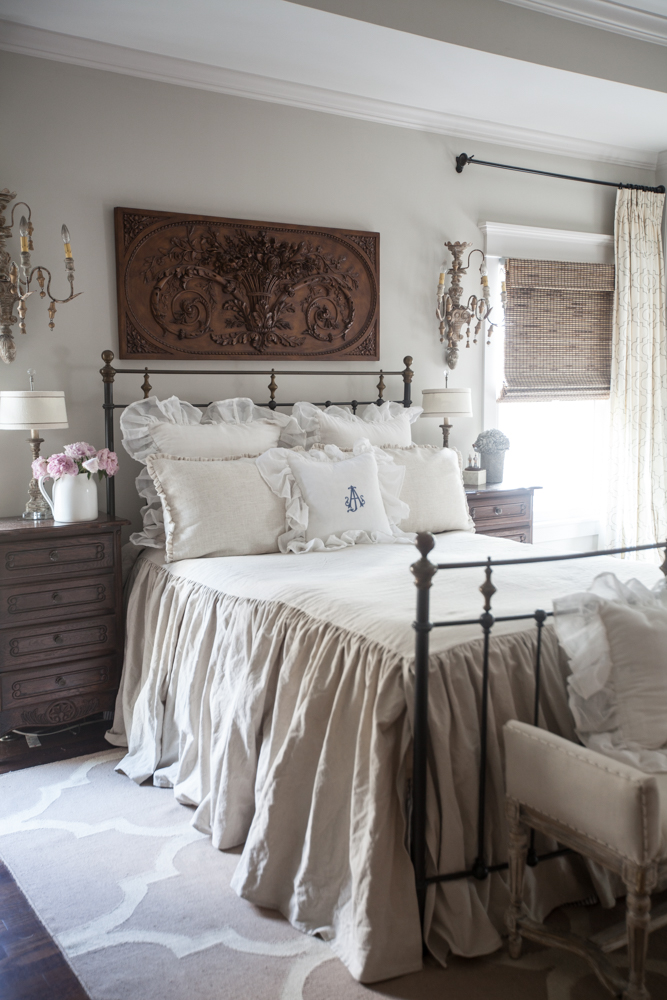 See what I mean? I felt it needs to be lightened up and I wanted a bit more color too.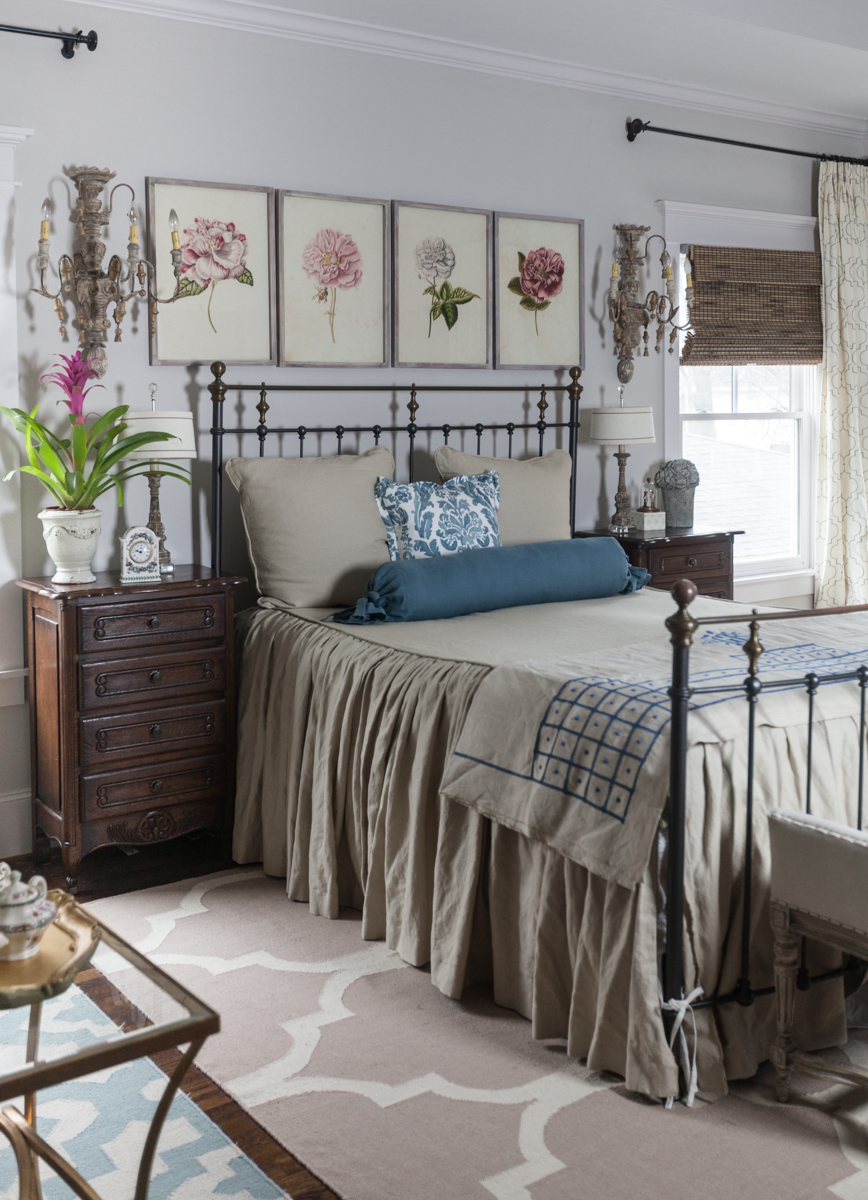 I love the color in here! The room is still based on neutral pieces, and I've added color with pillows, art and a few other things. I added one of my favorite Spode tea sets to the table in here, and an ivy.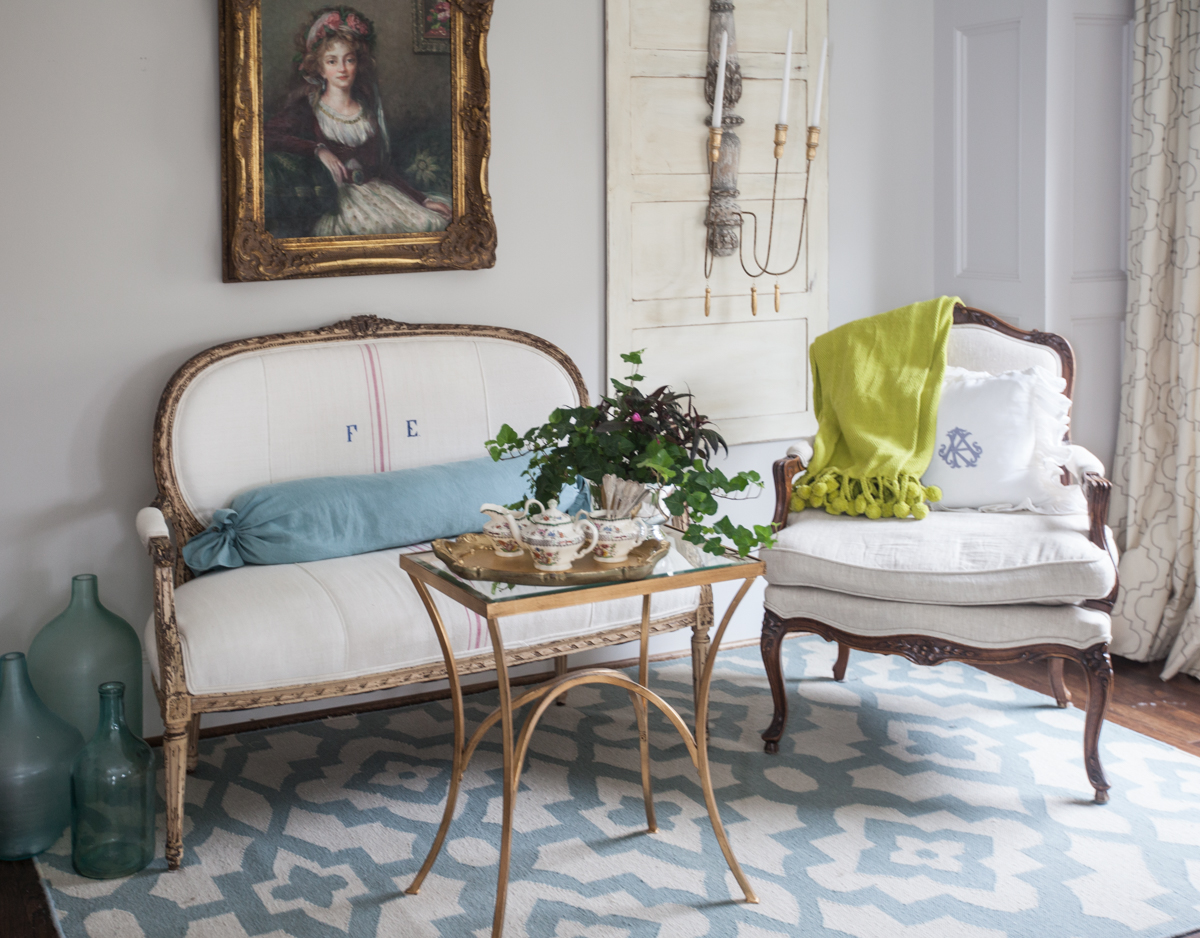 The tea set is small, either meant as a service for one, or possibly as a child's set. Either way, I find it so charming.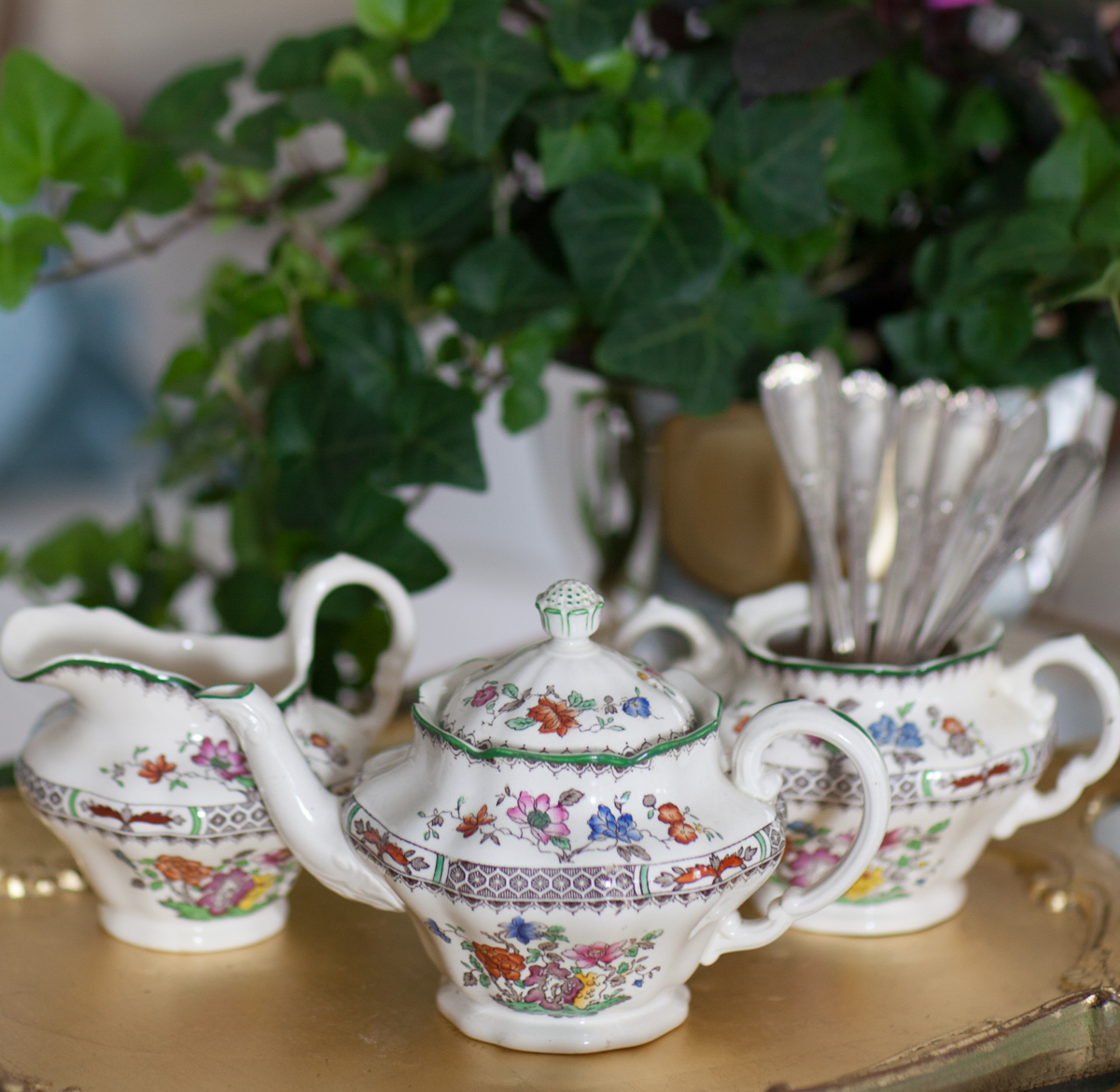 The tea set added some nice color to the room, and a bit of fun. I also added this beautiful antique French bedspread that I have folded at the foot of the bed. It looks like the initials are CJR. I love antique monogrammed linens and I don't fuss if it isn't my monogram. I don't mind.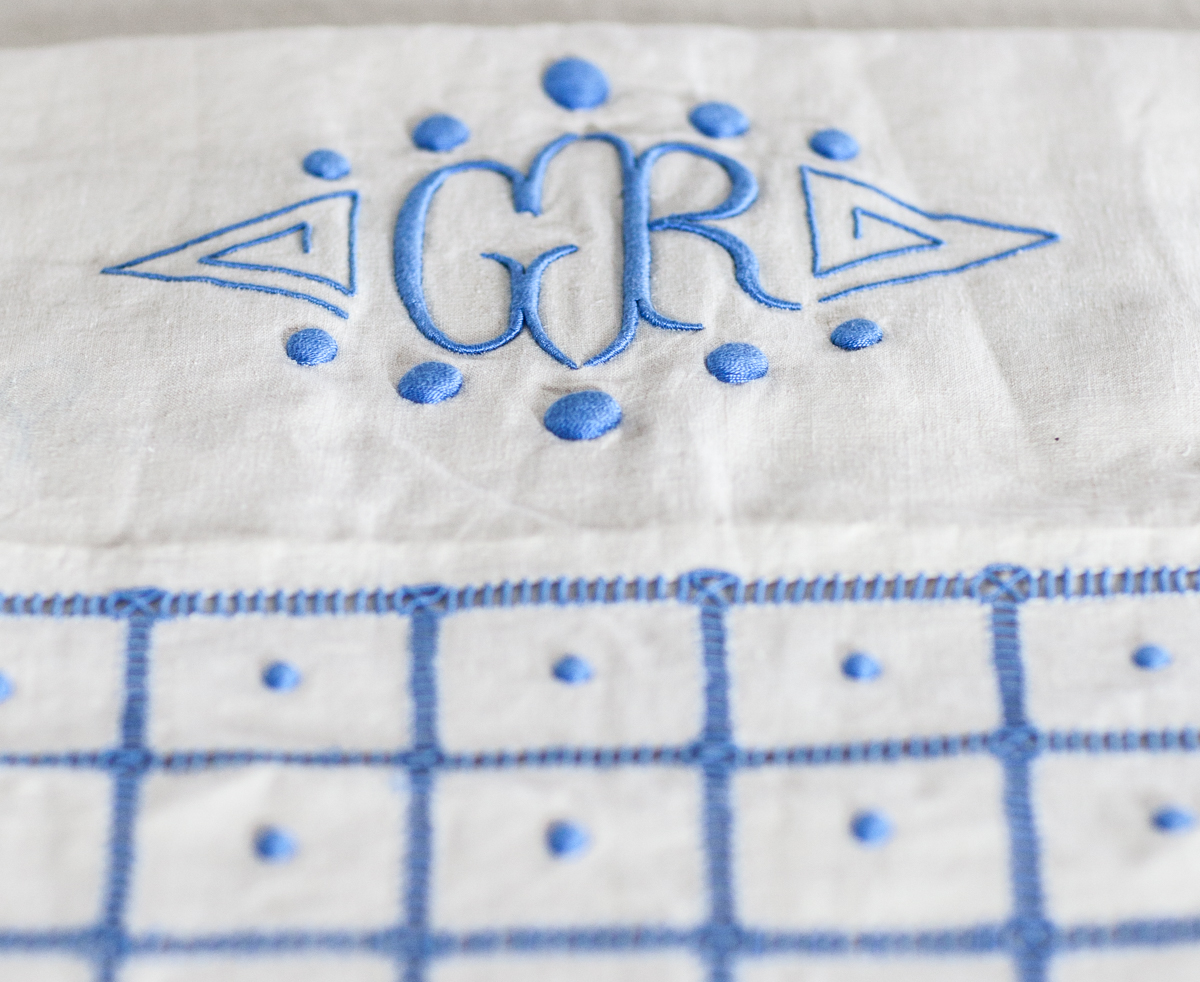 The other side of the room is about the same as it was last time you might have seen it.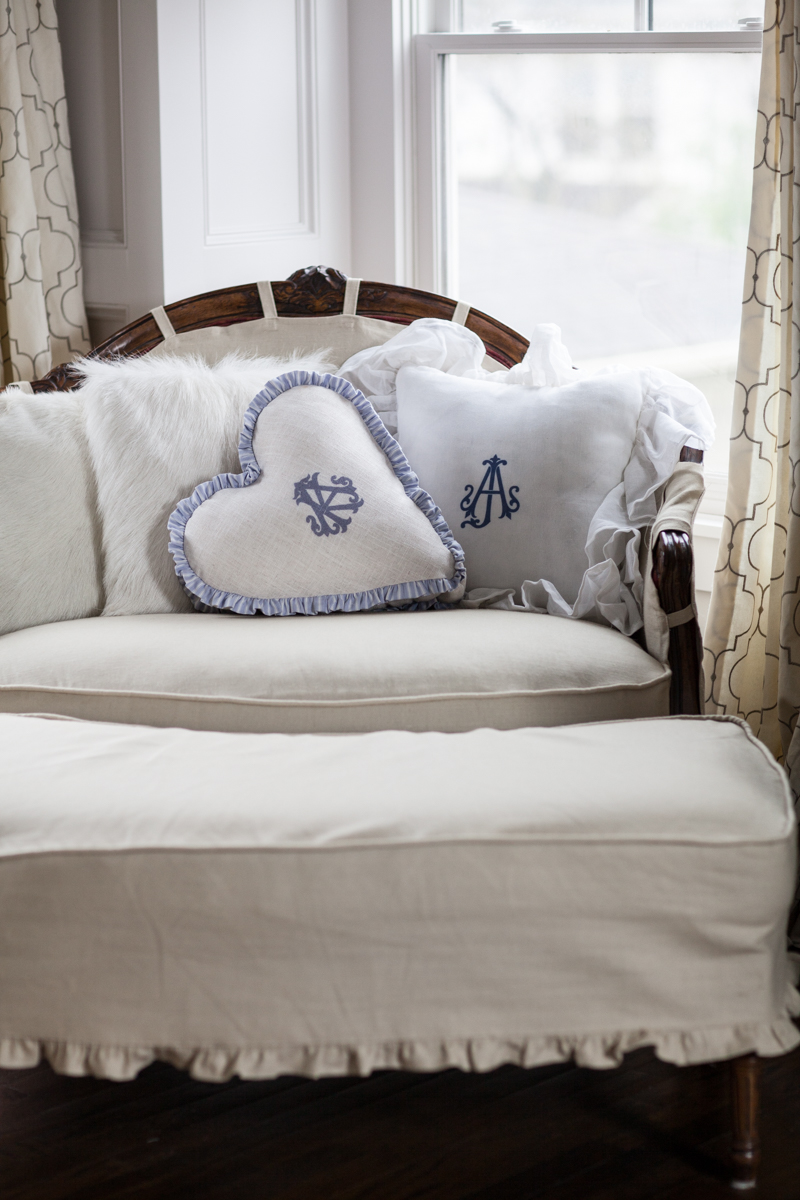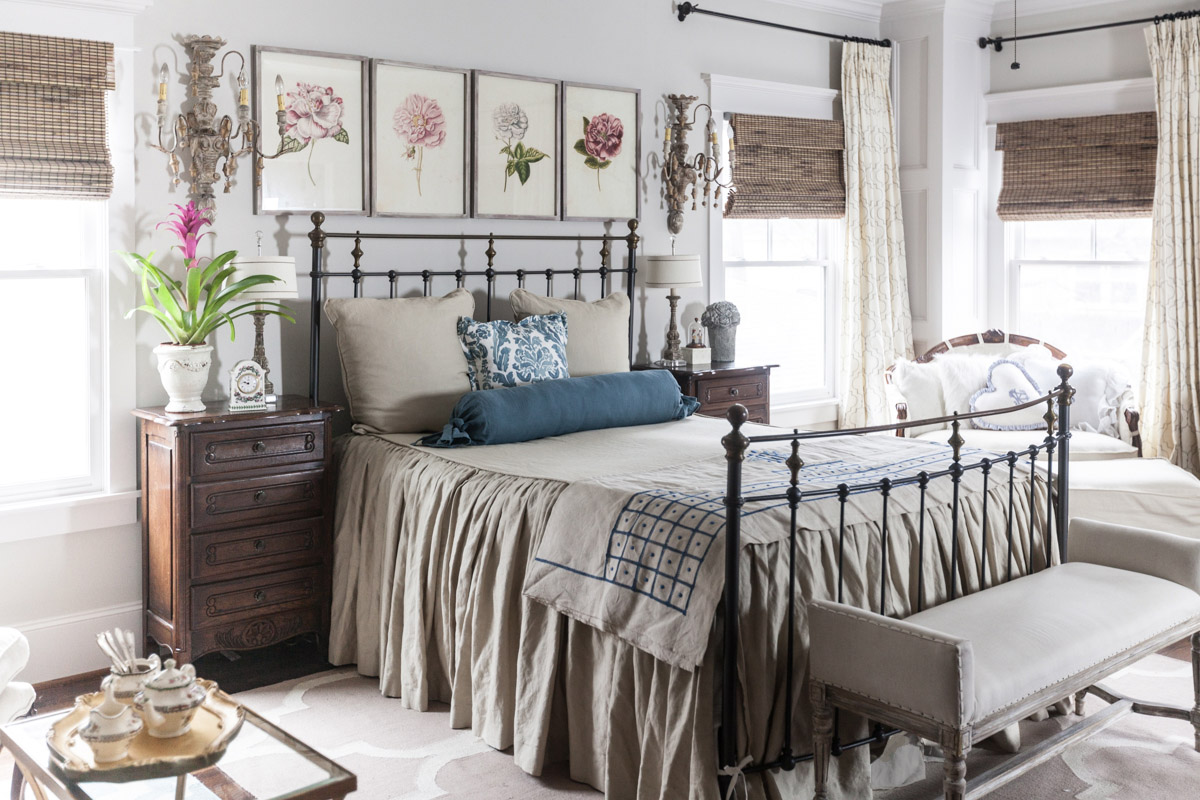 It's getting dark, so I'm just going to grab a cup of tea and read in here. Don't mind me, I'll just be over here by the window.