Often I move things around, and get a new look. Sometimes that requires a purchase and sometimes it doesn't. For this change at the farm, I bought a new rug, but the new 'coffee table' is re-purposed from another room. Here's what the living room looked like last time. I love that little ottoman, but it looked too small for the space. I've moved it back to the city, but I still have it.
The rug too has been moved to the city.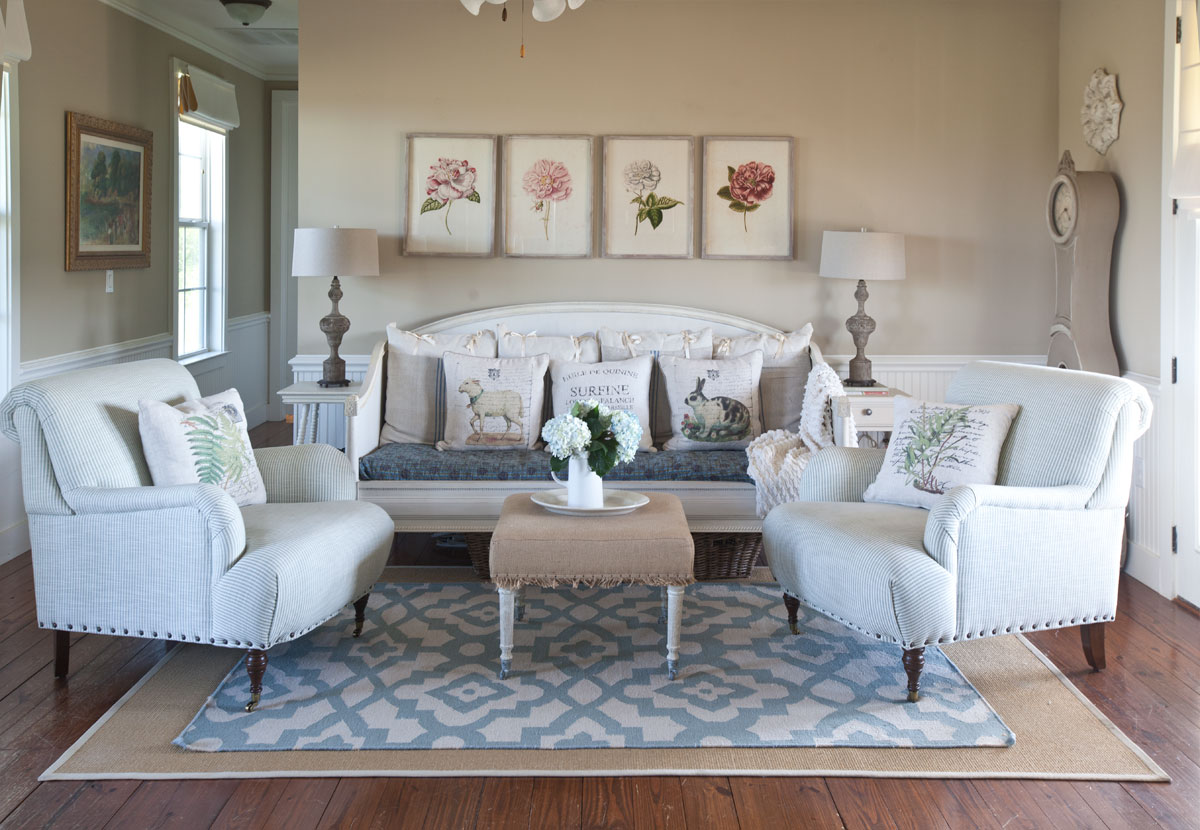 When I changed out the rug in the kitchen (which is open to the living room) I wondered if I should change out the living room rug to match the new kitchen rug.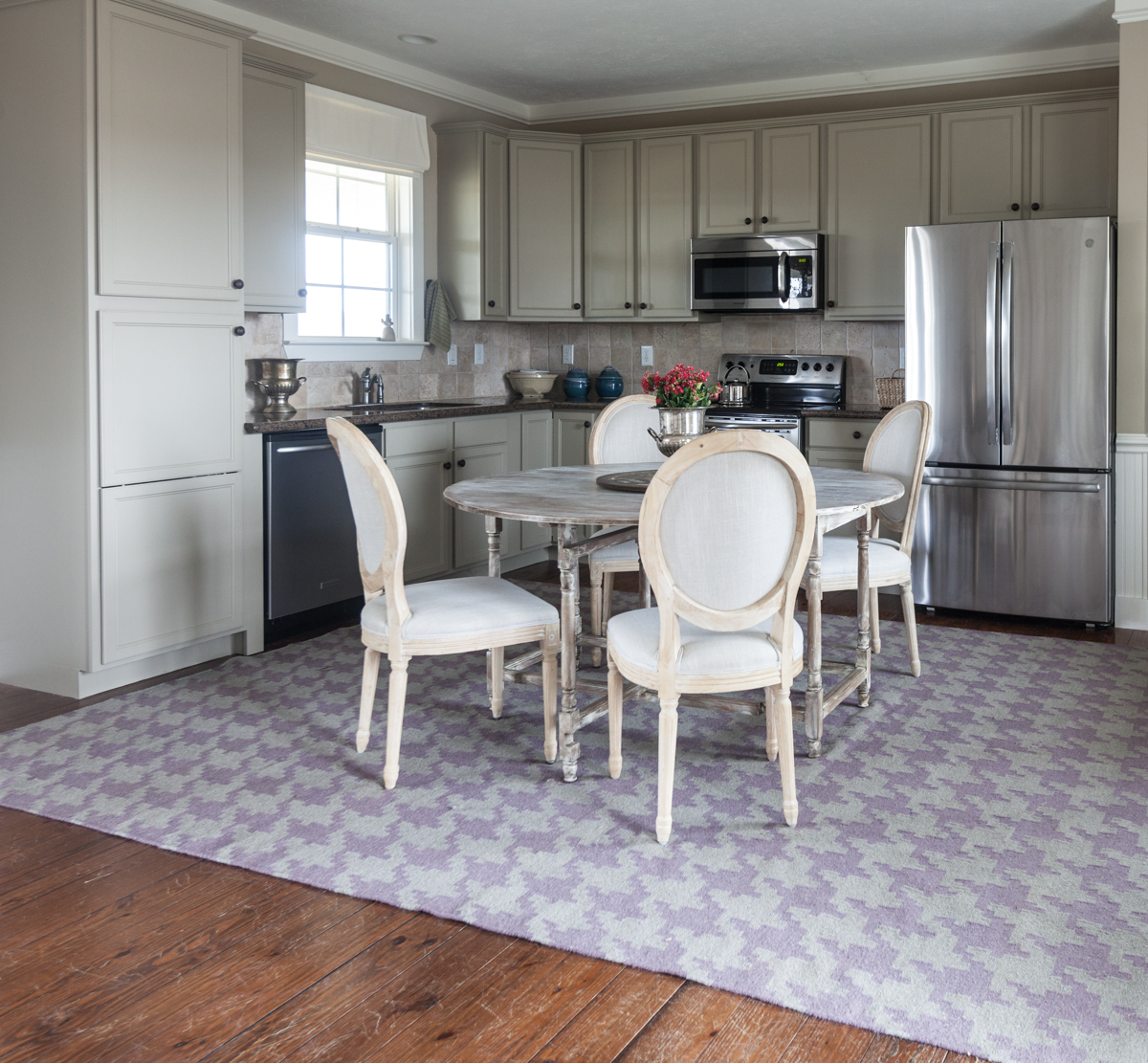 Yup it's purple, but subdued and I really like it. So I decided to get another one for the living room area. (It was also a great price because… purple.)
Here's the new coffee table. It's a super big wicker trunk I've had at the foot of various beds at different times. I like that it's bigger and taller than the old ottoman. I think it's sized better for the furniture here.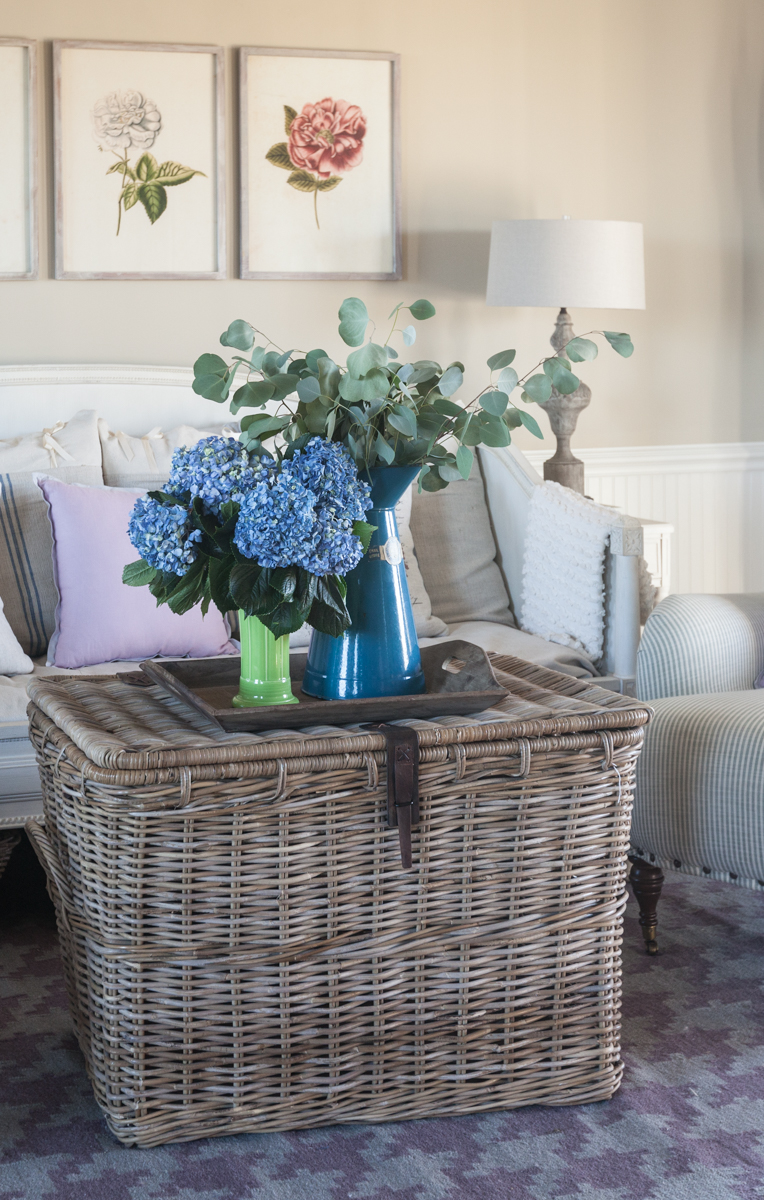 And here's the space with the new rug. Now it matches the rug on the other side of the room, and the rug is better because it is actually the correct size for the room. The old rug was really too small.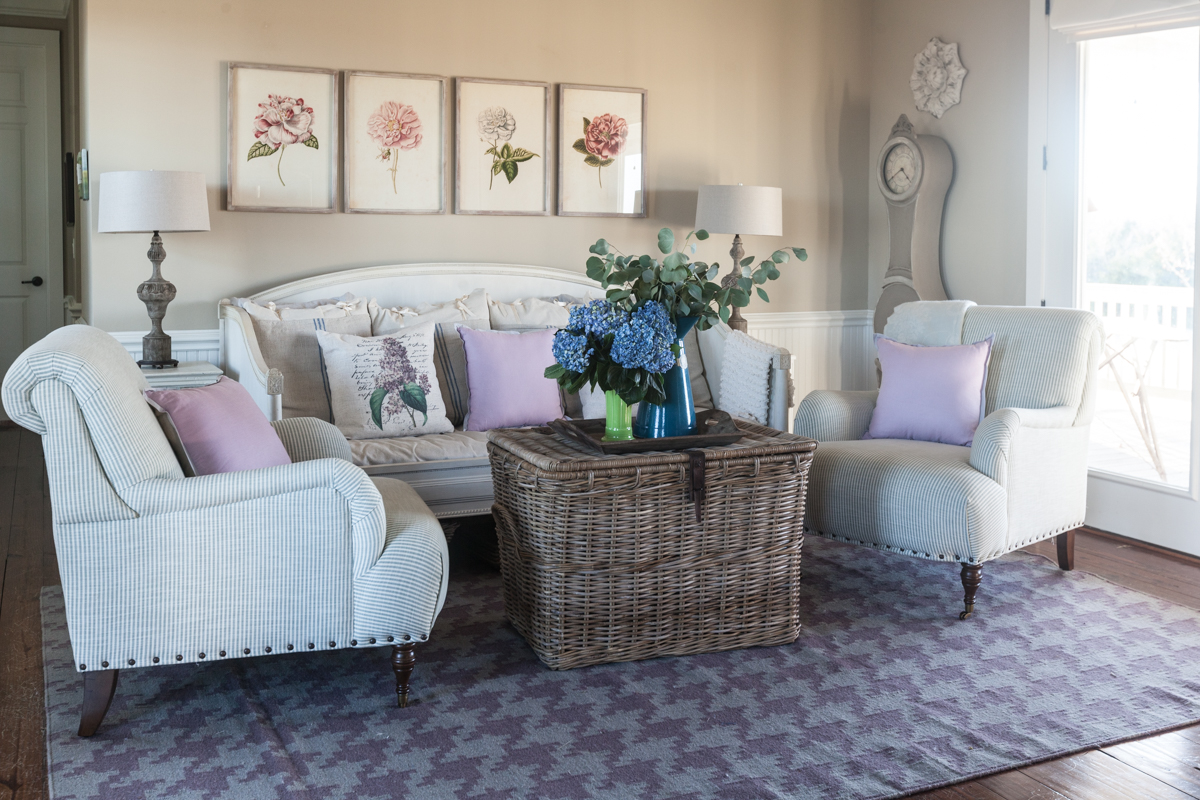 My next project in here is to make slipcovers for the kitchen chairs.
Are you de-cluttering this month? I've been taking some time off over the holidays, and then I spent a lot of time de-cluttering my home. I think I might share some of what I did in a future blog post. I wasn't sure you wanted a blog post full of drawer organizers and folded clothes, but there does seem to be a lot of interest from our podcast. You'll want to hear our episode about purging your home. Listen below.