After the holidays, it can seem blah and dreary, especially with the weather we're having. It's cold and icy, which is not normal for South Texas! So I thought today would be a great day to get some inspiration for your Valentine's Day table. Not having a party? That's okay. Maybe you can use some of these ideas for your husband, or kids. Everyone loves a festive table, especially one covered in chocolate like this one.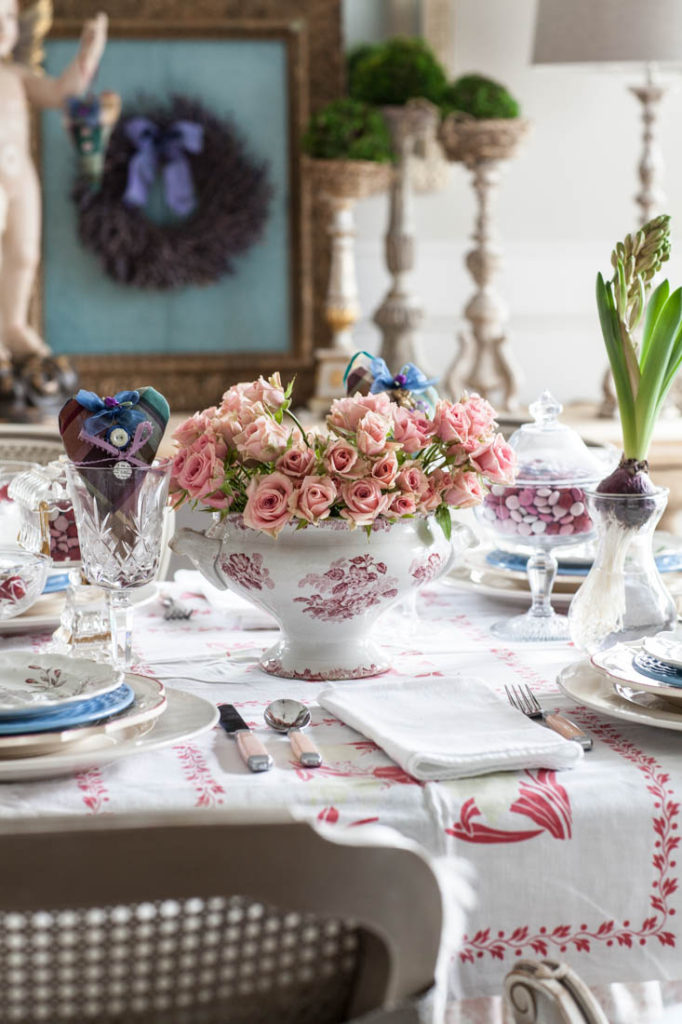 The flowers were from the grocery store, so they were fairly cheap and easy to come by. I added these little heart ornaments to each glass. I made them for my Christmas tree a long time ago, long before I was a blogger.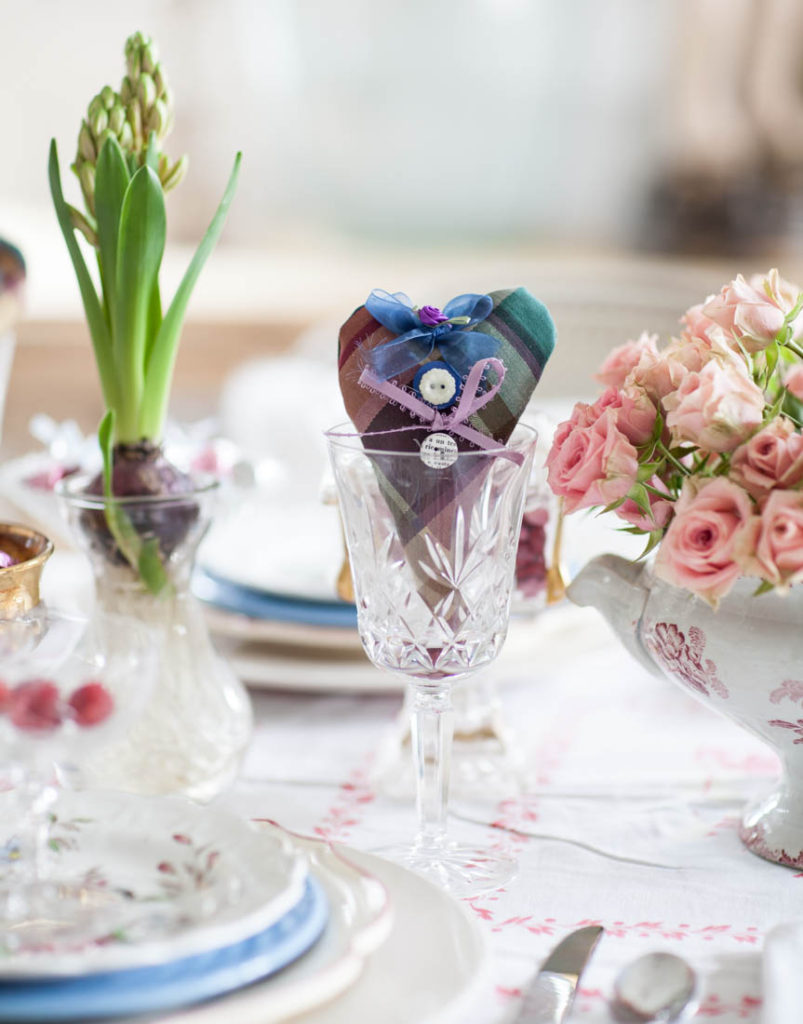 I used a white plate on the bottom, a red and white French plate, topped with a blue lattice French plate, that was topped with a floral multicolor English plate. The sweet footed stems belonged to my mother-in-law.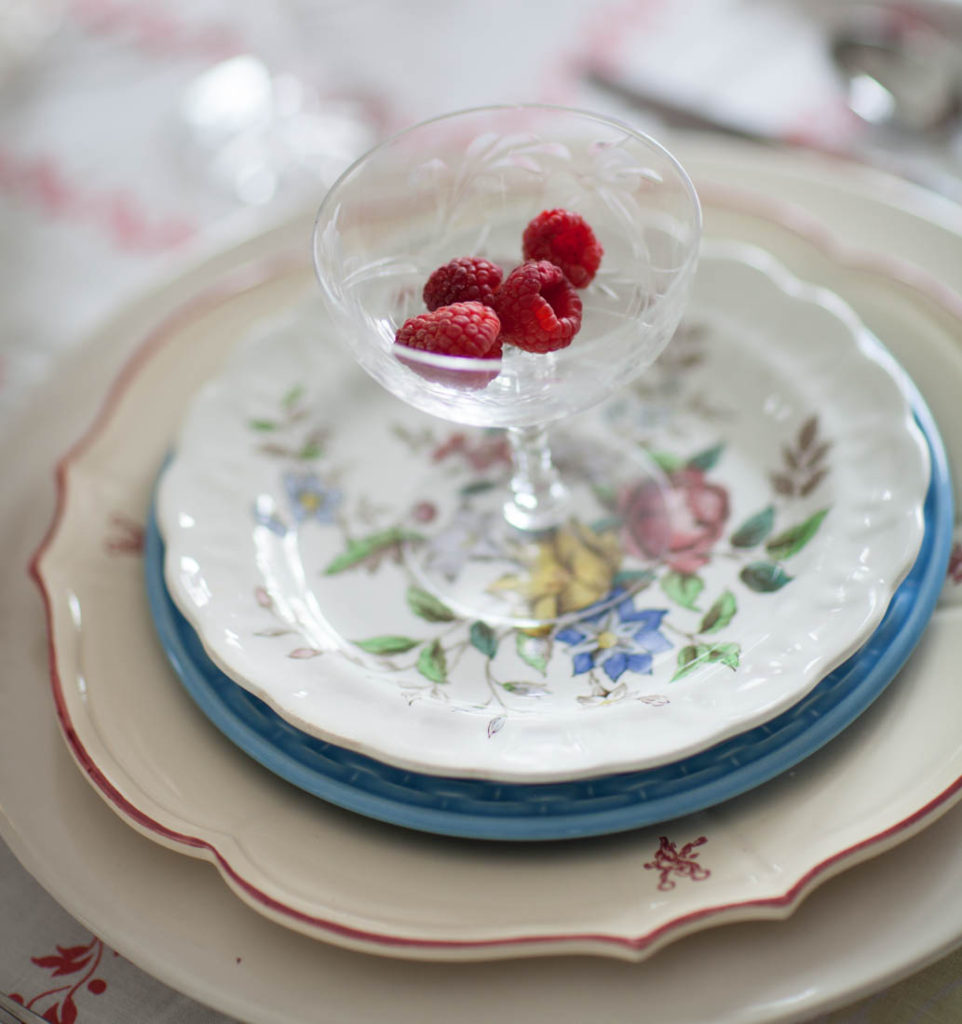 Yes I have pink flatware. I don't use it often, but for Valentine's Day I thought it was perfect.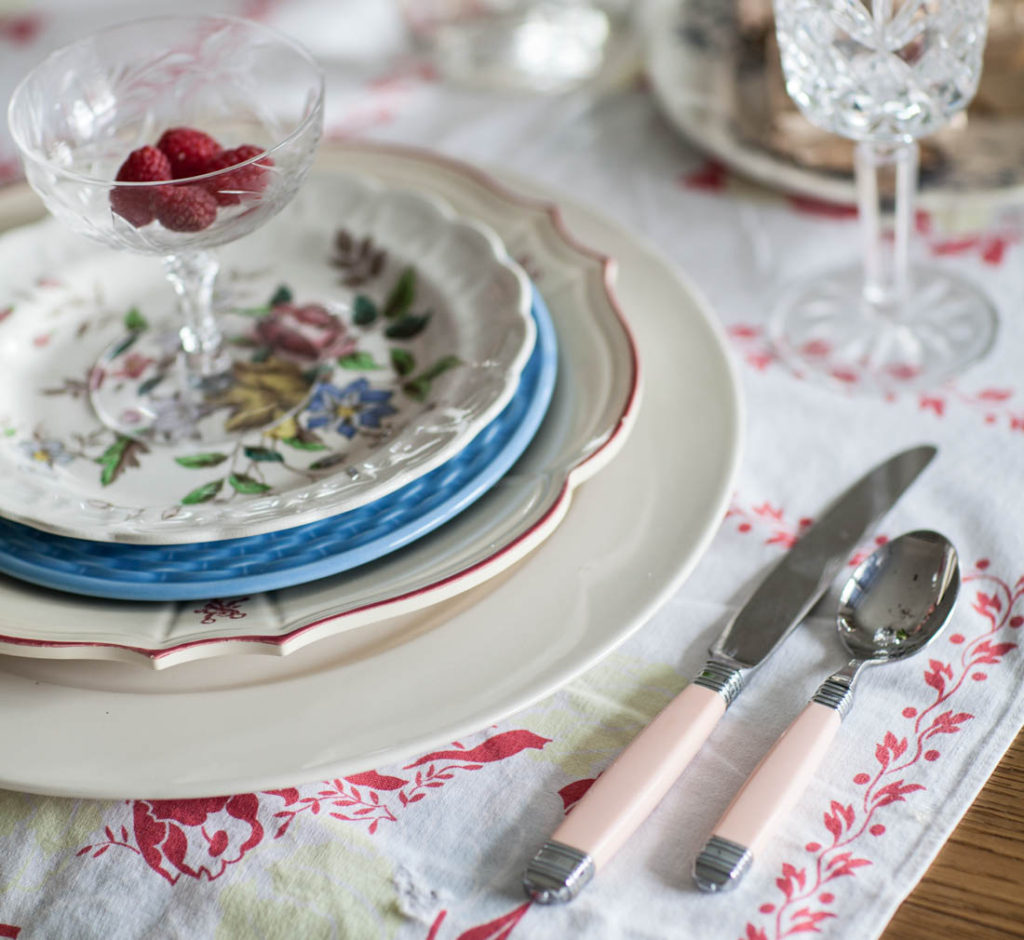 (contains some affiliate links)
I am keeping my angel out all year. Today he's holding a moss ball and another of my Valentine Day hearts. I'm also keeping my framed lavender wreath sitting out. Why? Because I love it! The angel is from HERE and the wreath is from HERE.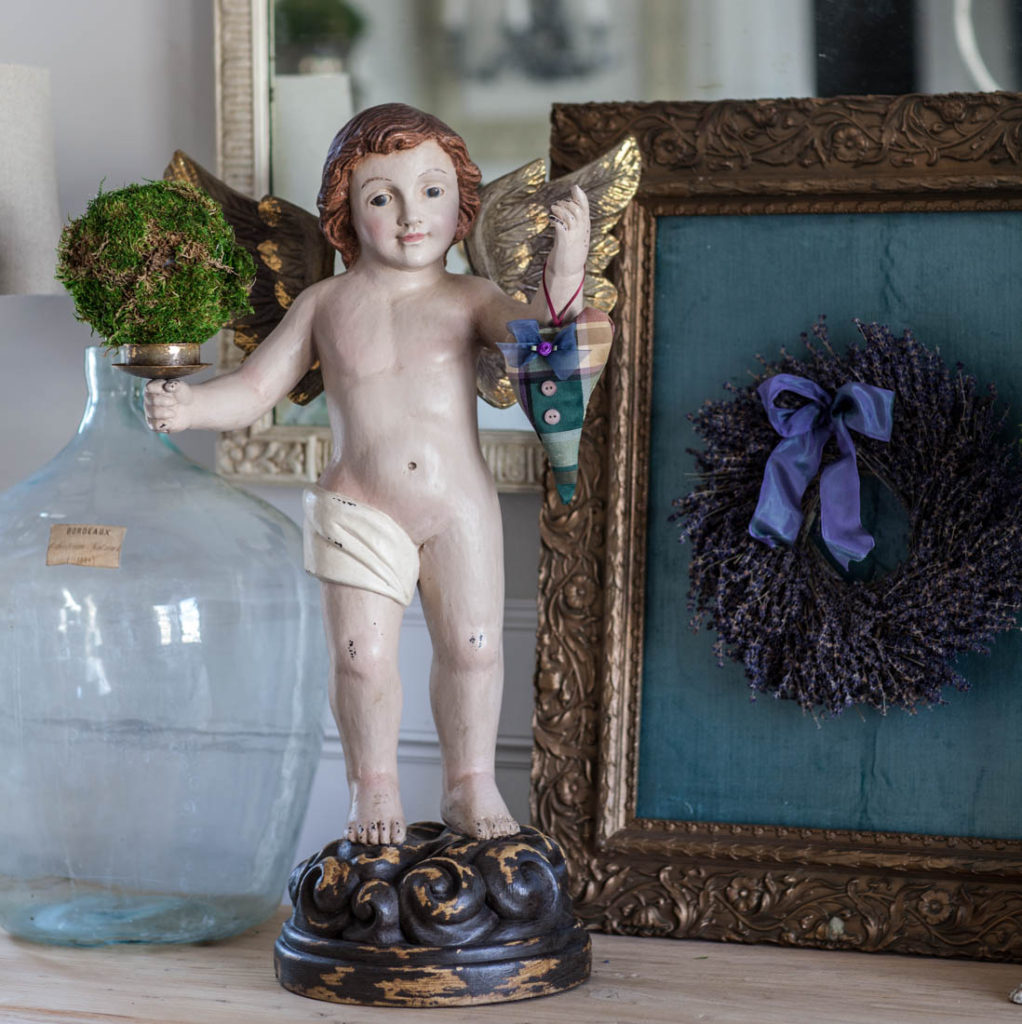 I added the ribbon to my chairs and made these elegant bows. You can find a link for the ribbon in this post, HERE. The buckles can be found HERE.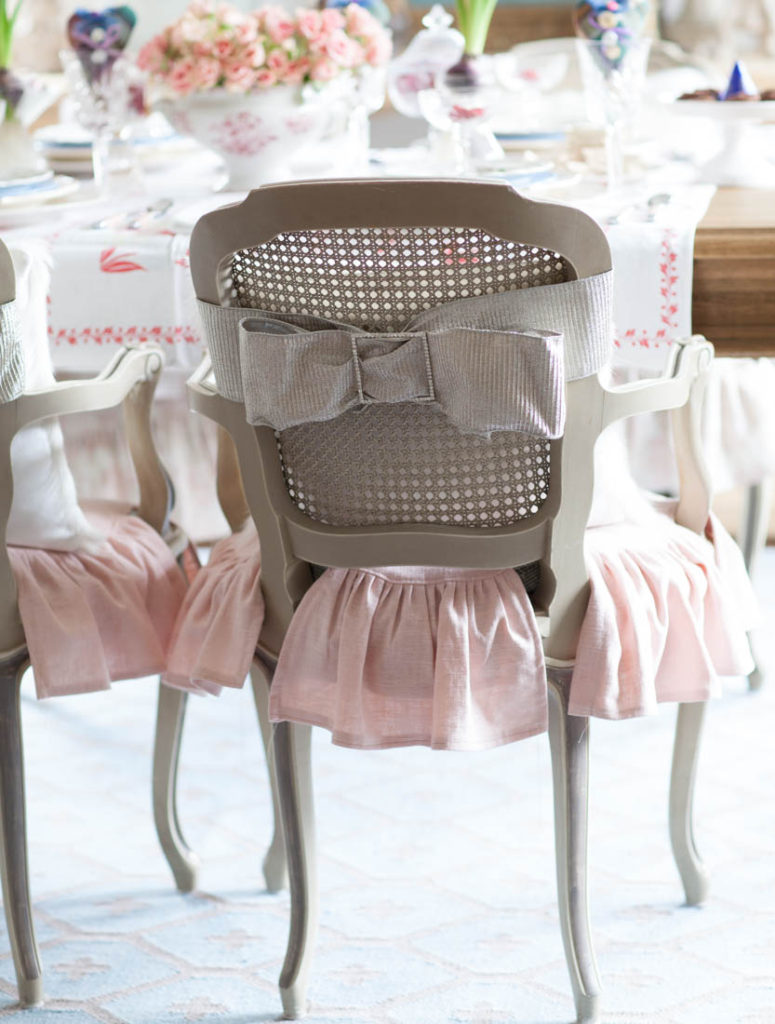 The table is full of chocolate!!!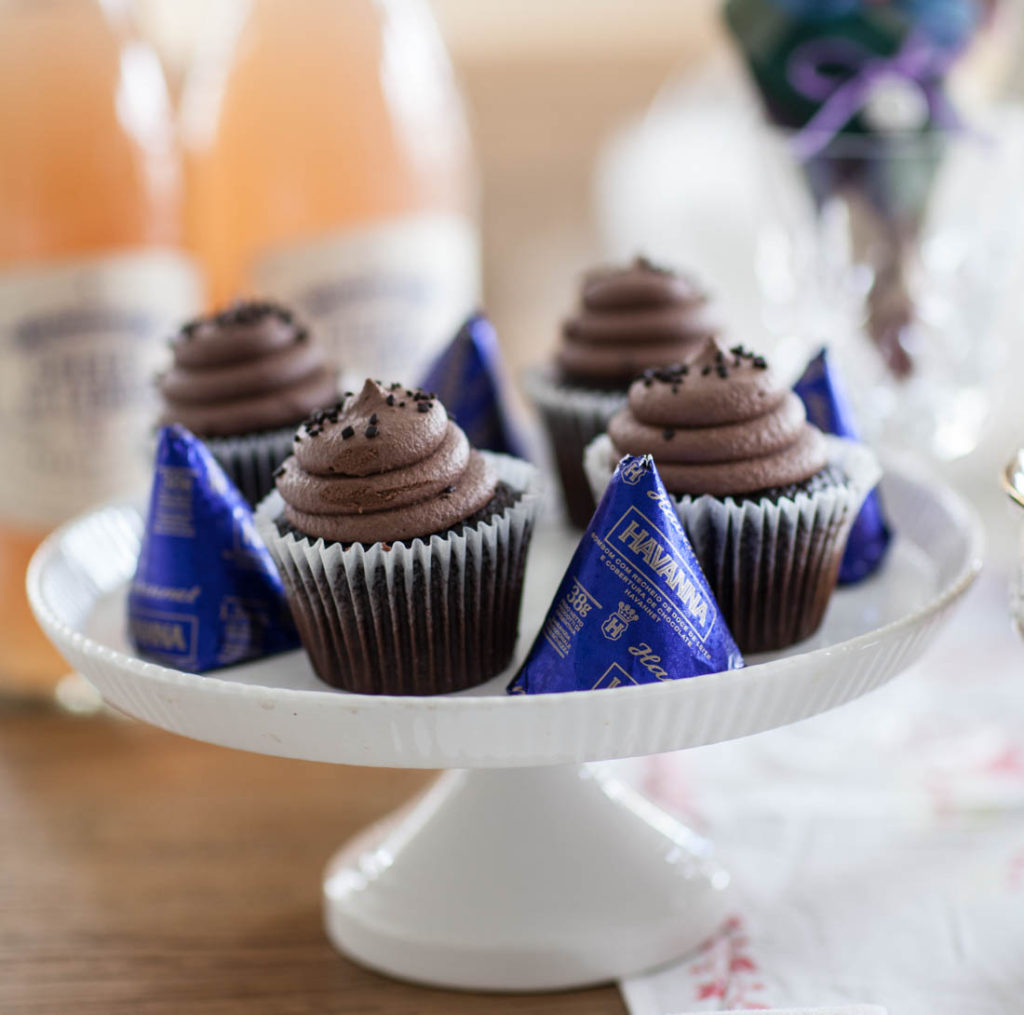 The Havana chocolates above and the British chocolate biscuits (cookies) below are all delicious!!!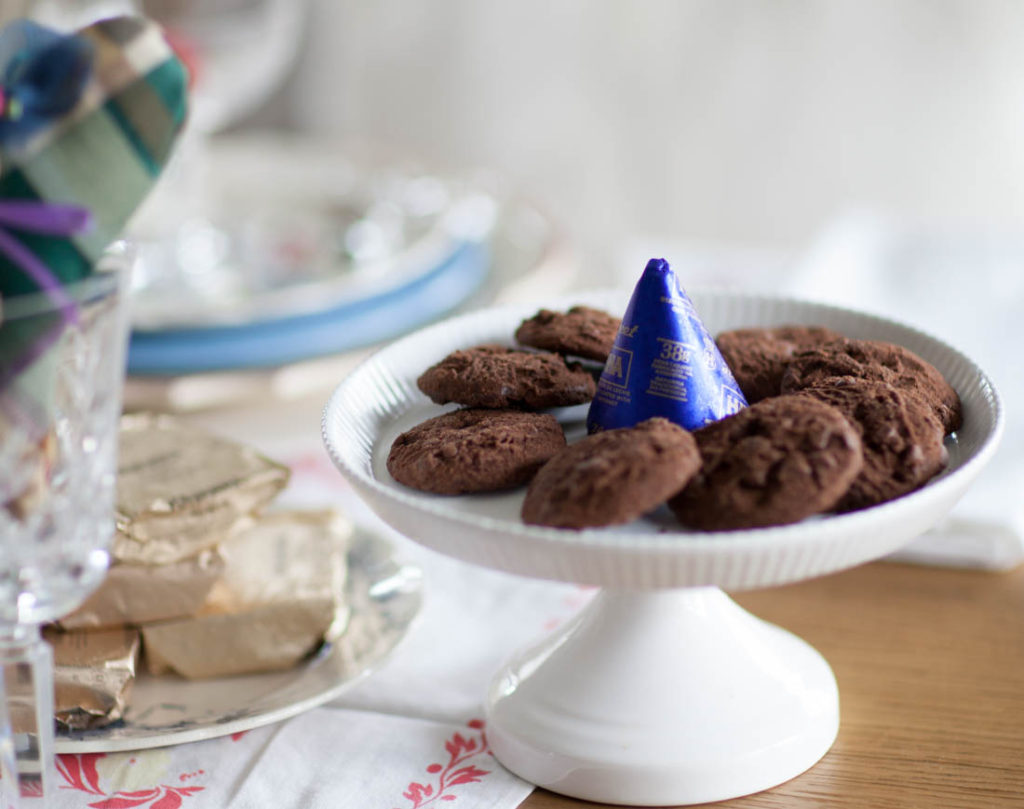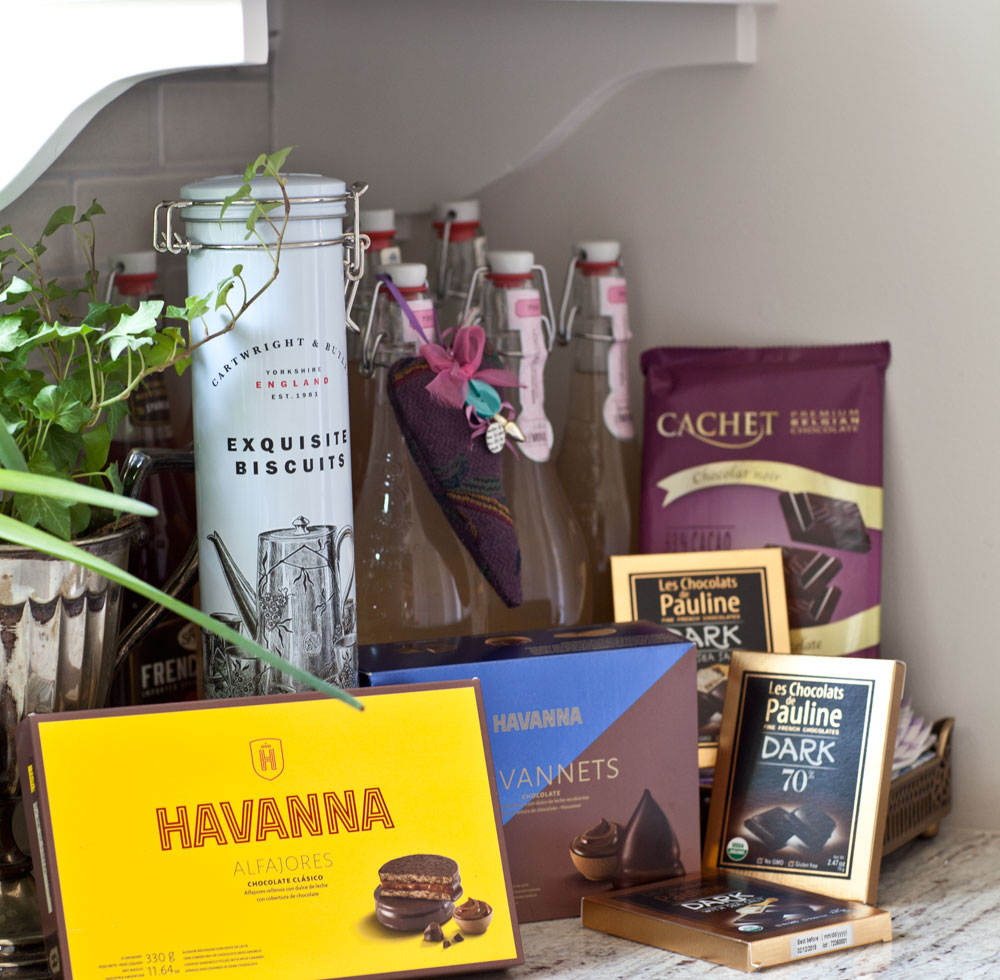 I hope you take time to celebrate the simple things in life. It's so much more fun.