This post is sponsored by Jackson and Perkins. All opinions are my own. I found some gorgeous things at Jackson and Perkins that I'm very excited about. These items would make great gifts for someone or even for yourself.
CHECK OUT THE GIVEAWAY OVER HERE!!!
They have lots of Christmas gift ideas for you. Do you love lavender as much as I do? I think you are going to love this lavender wreath!
The first item is this amazing dried lavender wreath. When I saw it, I knew I had to have it. It's real lavender, so expect some shedding. It comes with the lovely lavender ribbon too. Lavender was my color of the year, so  I'll be displaying all year, not just for the holidays.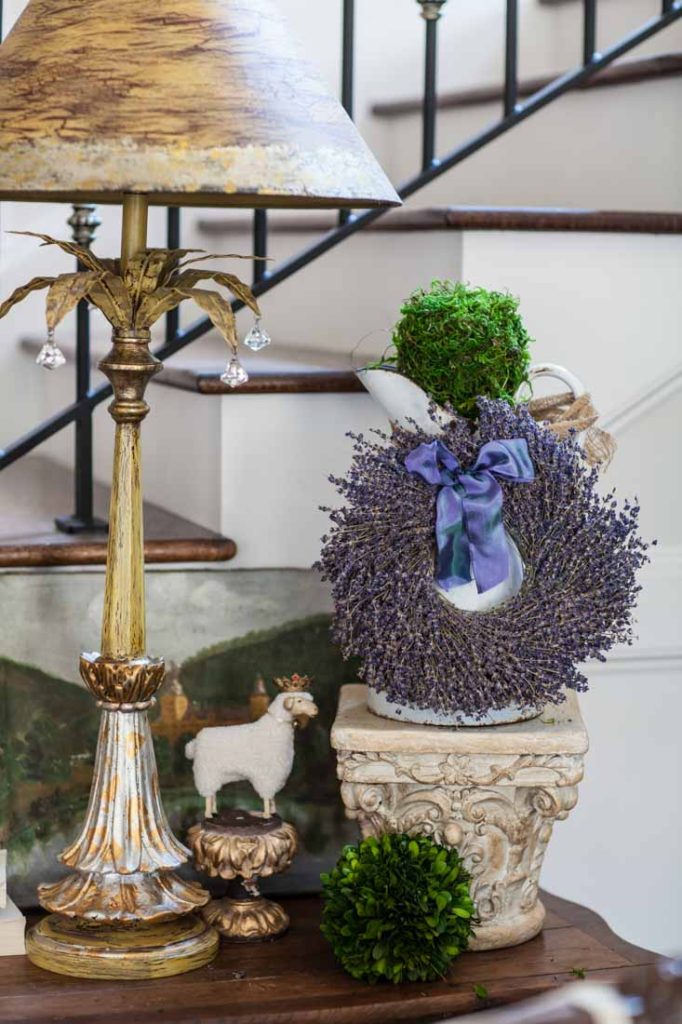 It's a small wreath, so that means you can put it any where. I actually have it draped over a vintage French enamel pitcher below. You could hang it on the wall or use it for a candle ring on your dining room table.
Be sure to listen to our podcast episode just released today
OUR BEST TIPS FOR CREATING A CHRISTMAS VIGNETTE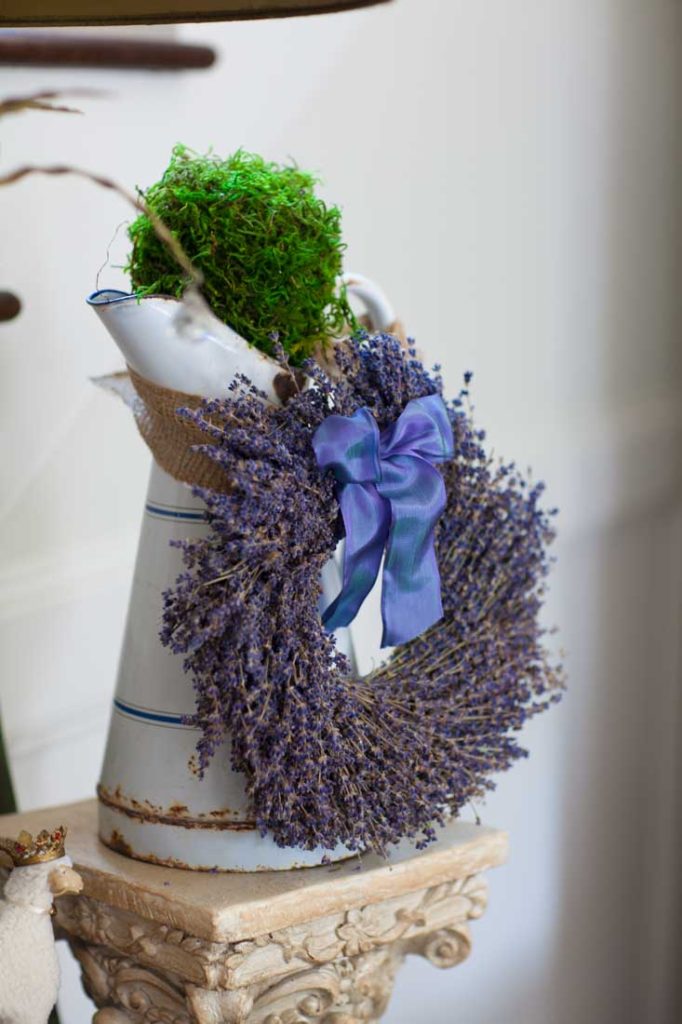 The next item I selected is a plant. It's a money tree, and yes it's still alive! You can find it HERE. The leaves are a dark waxy green.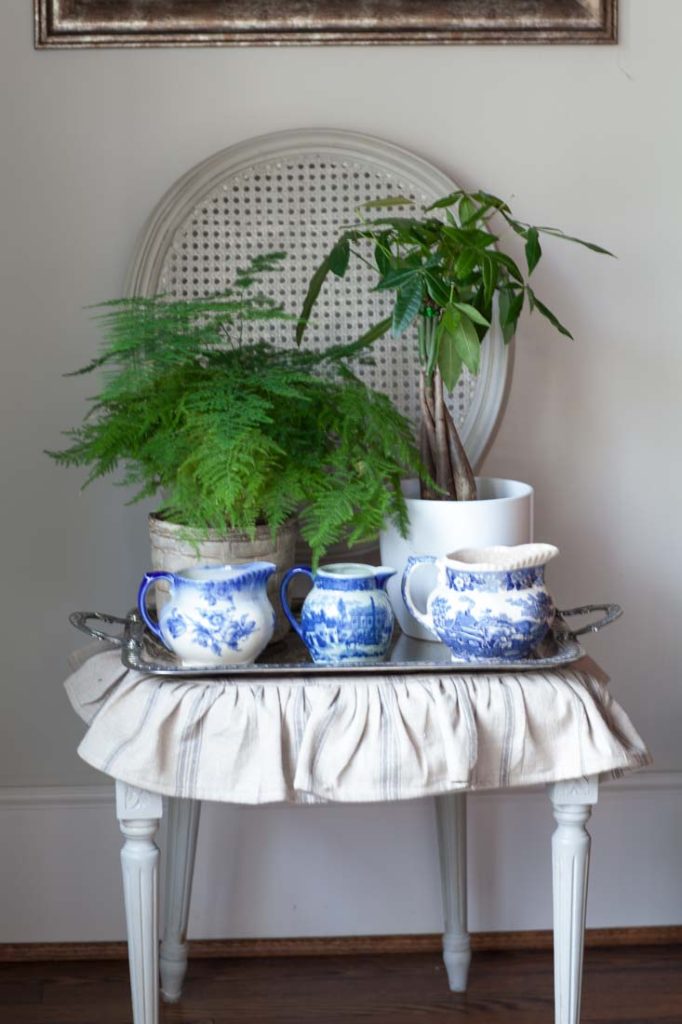 I have it in the chair by my window. I've had it several weeks and it still looks great. I just have to remember to water it.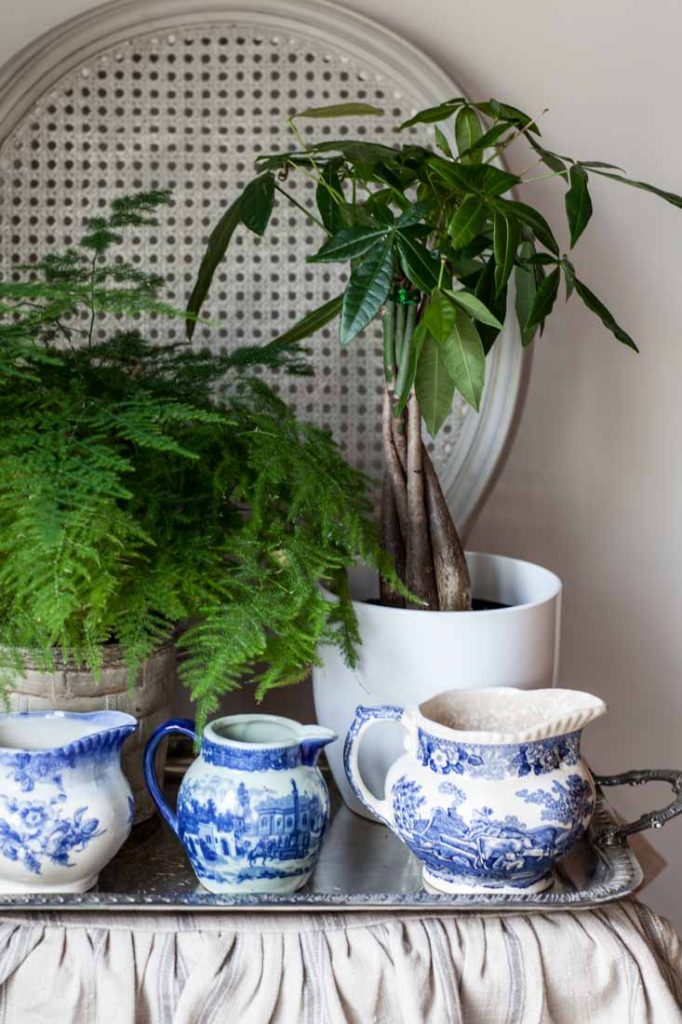 Lastly I want to share these copper wire LED battery lights with you. I love them so much I just order 5 more sets for more of my bottles. You can find them HERE.  You can use them so many ways, in a dough bowl, in a bottle, on the fireplace,  in a bowl full of ornaments, on a plant. These are light-weight and bendable. The wires are delicate so they don't look bulky like some LED lights.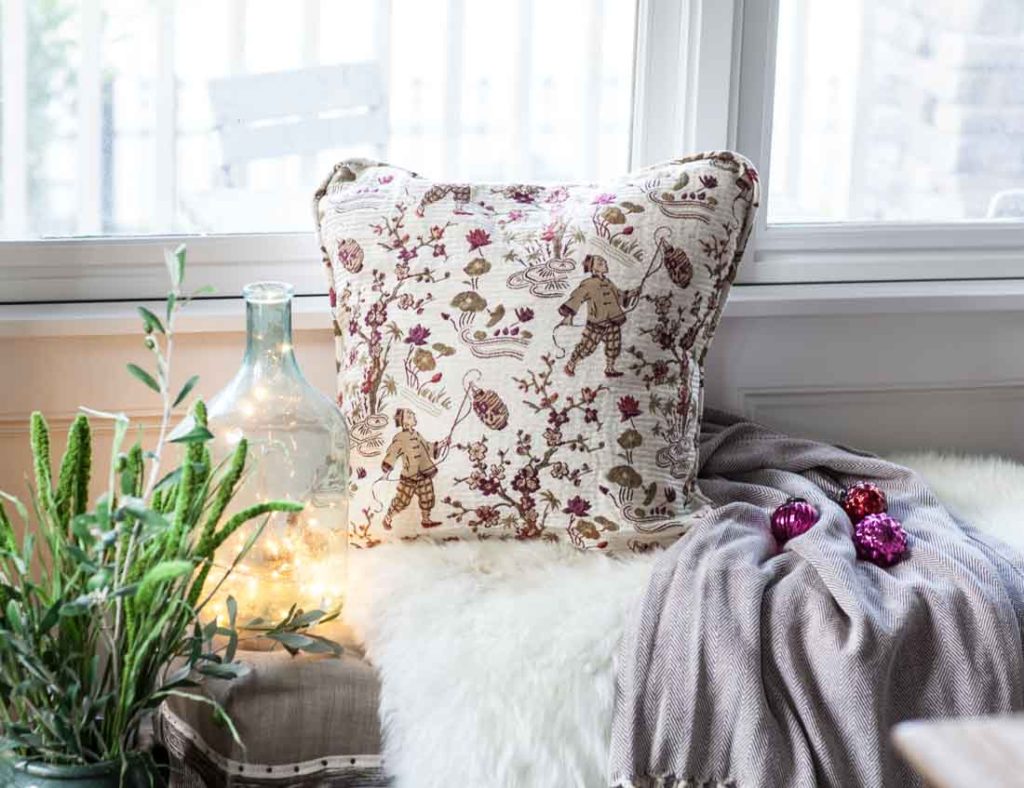 I don't think these photos do them justice. I wish I had all of them when I took these pictures. I plan to use them in about 4 or 5 jars all together. Doesn't that sound fabulous?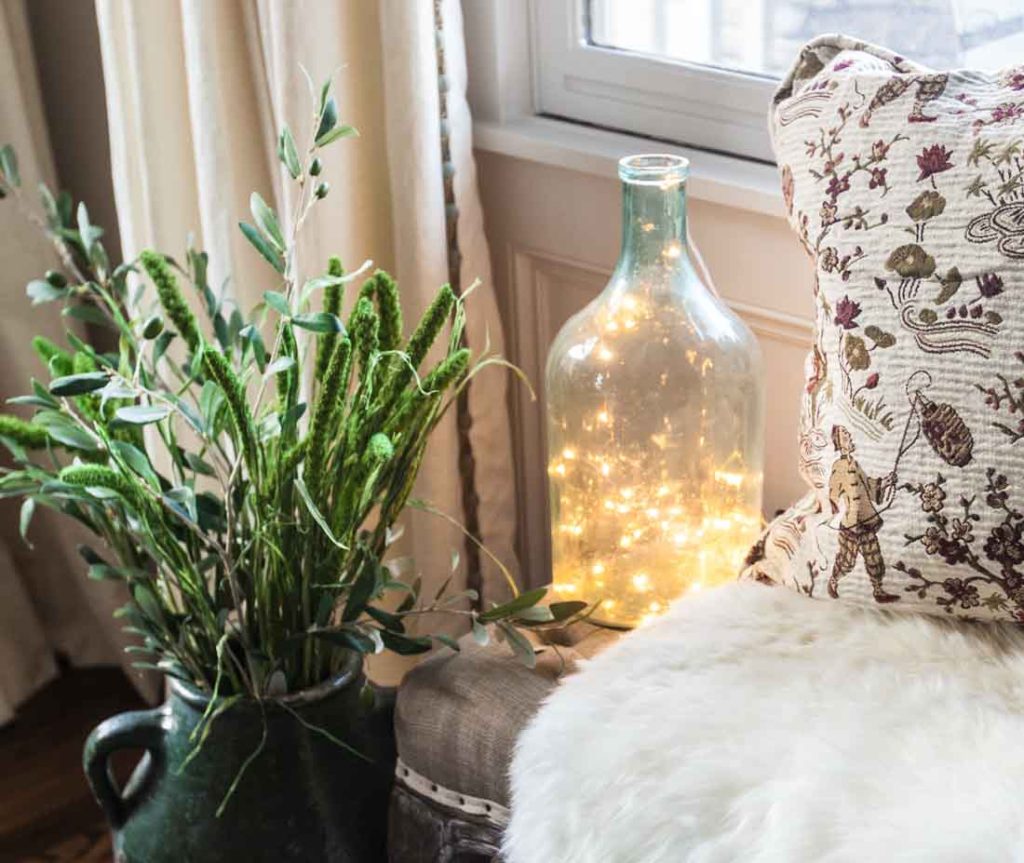 They have flowering plants too like paperwhites, hydrangeas, gardenias, and orchids. Who wouldn't love the gift of a live plant, or my personal favorite a lavender wreath?