I know we say all the time, that often it's best not to put your sofa against the wall. For some rooms, you must, but it often works if you have an open concept room to put your sofa in the middle of the room. So doesn't it look odd to walk in a room and see the back of the sofa?
It can look funny, so one thing you can do is to put a sofa table behind the sofa. When we moved in, I didn't have anything behind the sofa. You can see how the room looked with nothing behind the sofa, HERE.
This post is sponsored by Calico.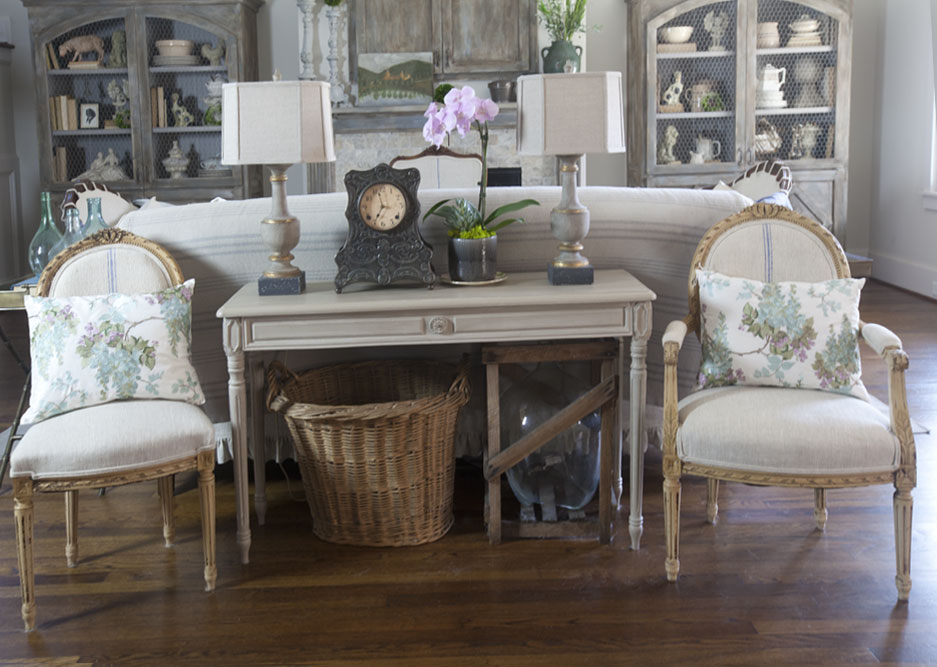 I have had this gray one behind my sofa for a long time. Another option is to put a two sofas back to back. I decided I really wanted to change things up, so I recently purchased a new bench to put behind my sofa. You might notice in the photo below that the table that was behind the sofa is now by the stairs. I'll show you later where the table by the stairs went.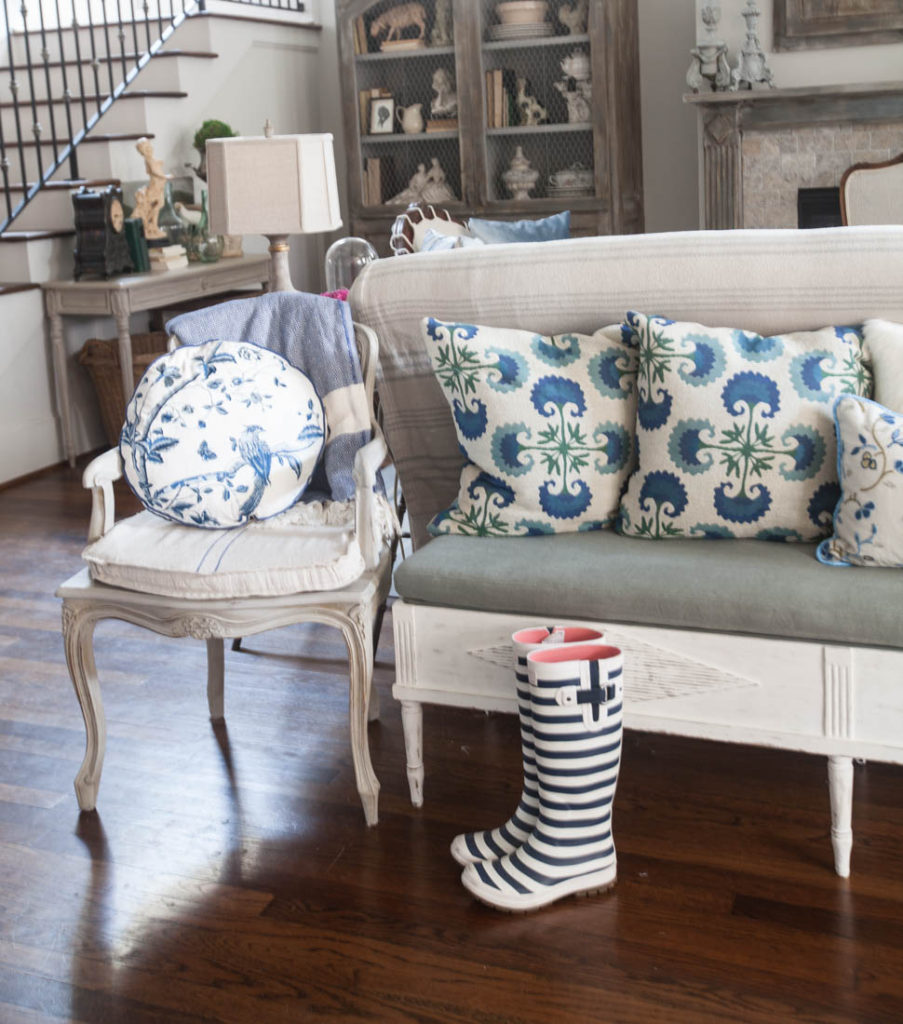 The bench is a new focal point when looking from the kitchen. It's practical, since we set things on the bench when we are taking them to the car. It's additional seating when we have guests also. The bench also has storage underneath the cushion.  I've topped the Swedish bench with pillows made from Calico fabric (excluding the white one.) The fabric on the left is Crypton fabric from Justina Blakeney. It is liquid and stain resistant, so it's perfect for everyday use. The fabric is Justina Blakeney's Suz in Indigo, CLICK HERE. I also made counter stool slipcovers in the same fabric, CLICK HERE to see.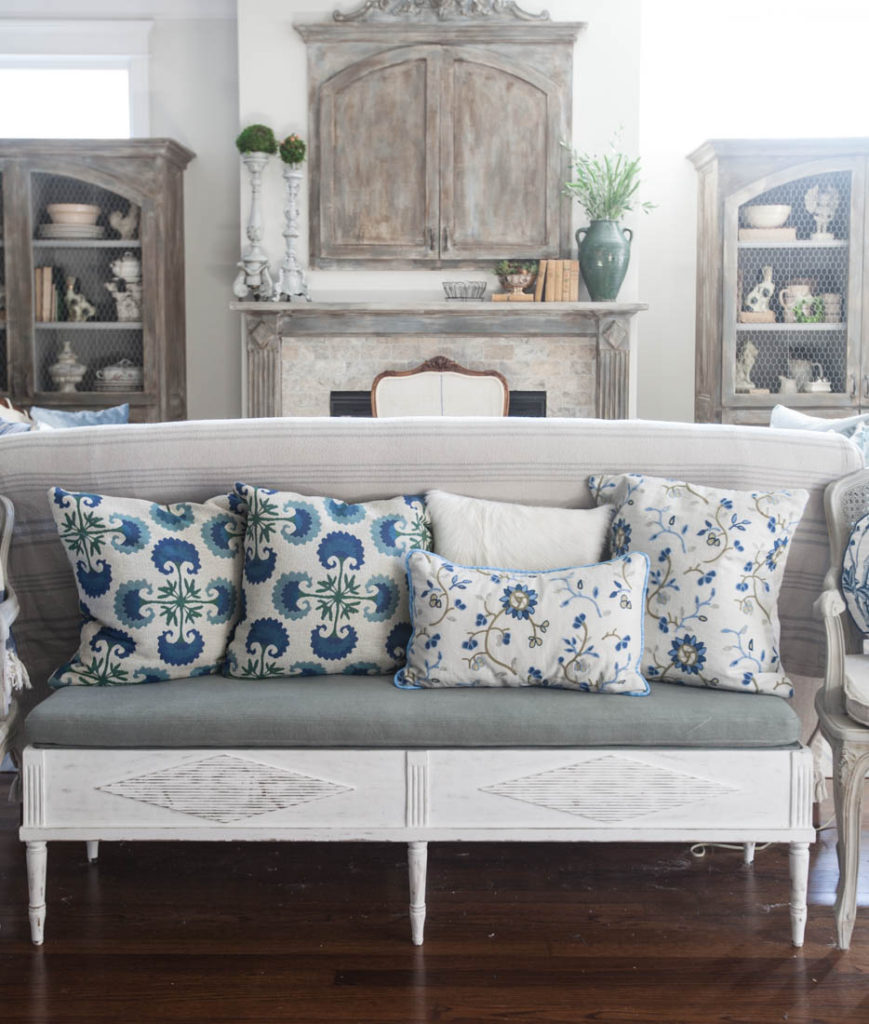 These pillows are also made from Calico fabric. I don't recall the name of this fabric, but I found it at my local Calico. It's worth a trip to your local Calico store to see what they have on hand. But if your store is not close, you can always order swatches online.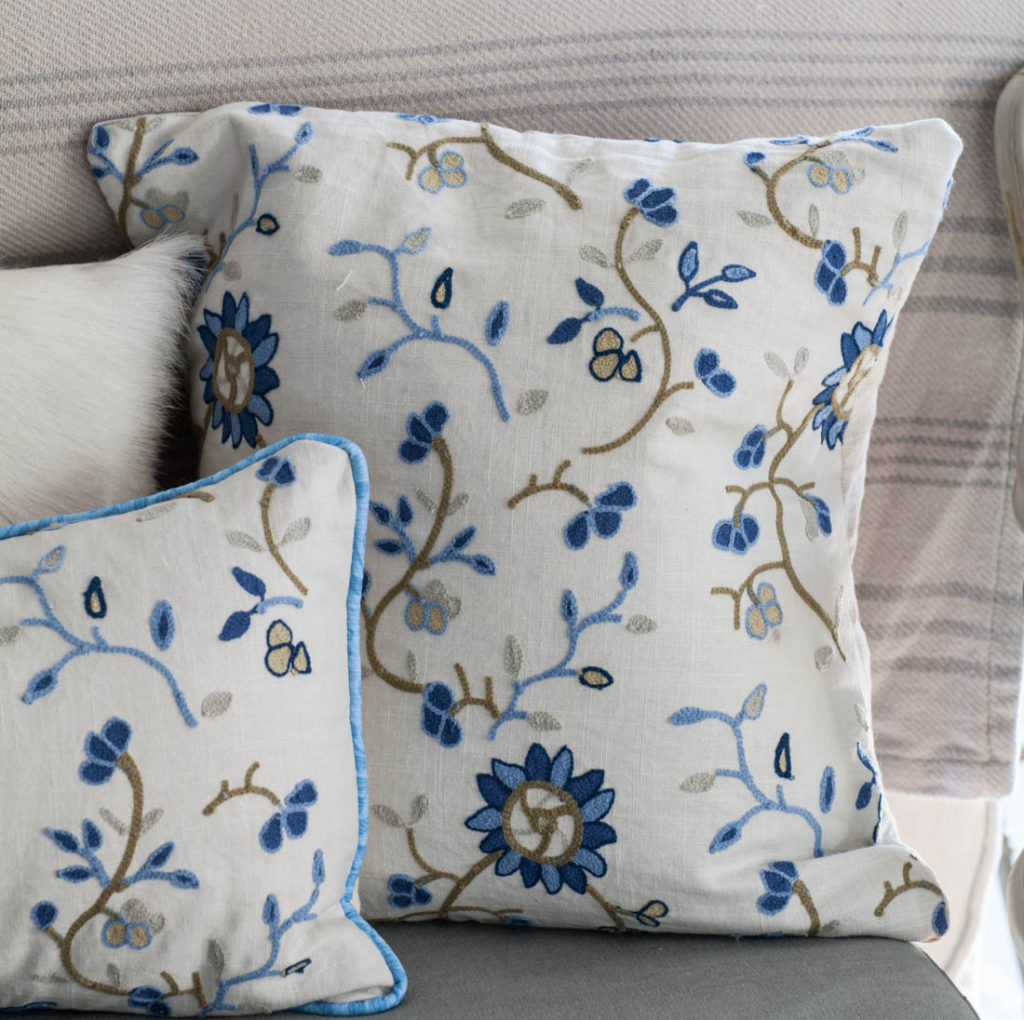 My purse and wellies look right at home! Now the space behind the sofa is an usable as the space in front of the sofa.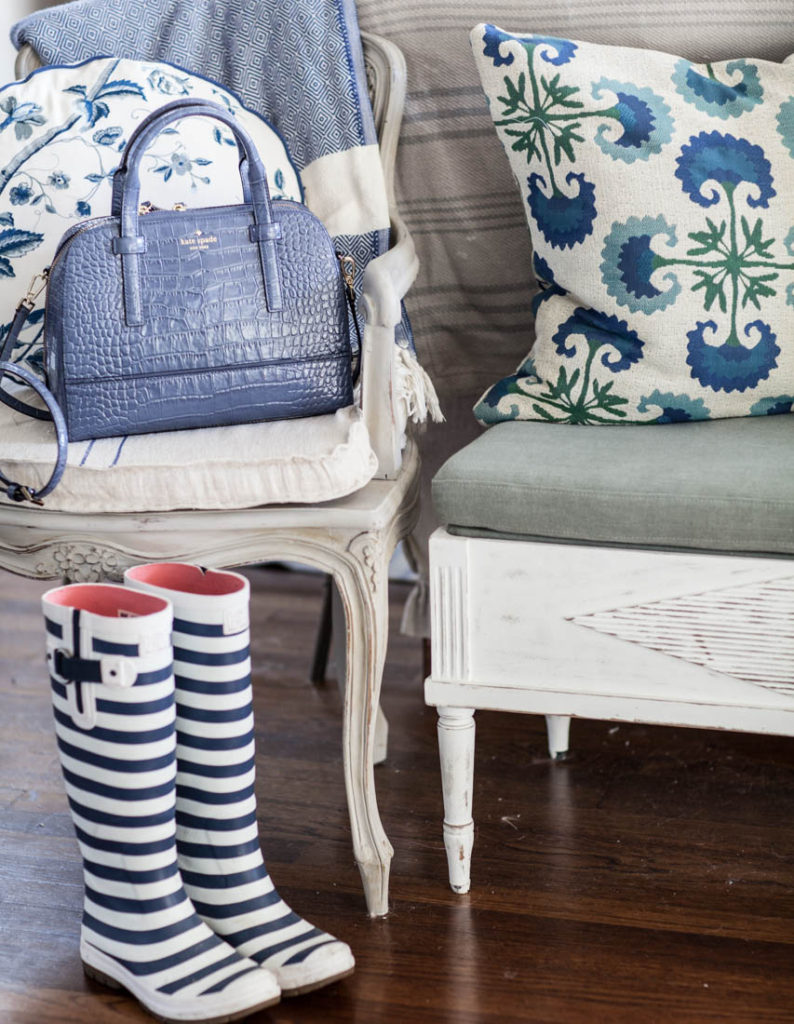 The downside to sewing is fabric fuzz on the floor. I feel like I am constantly vacuuming.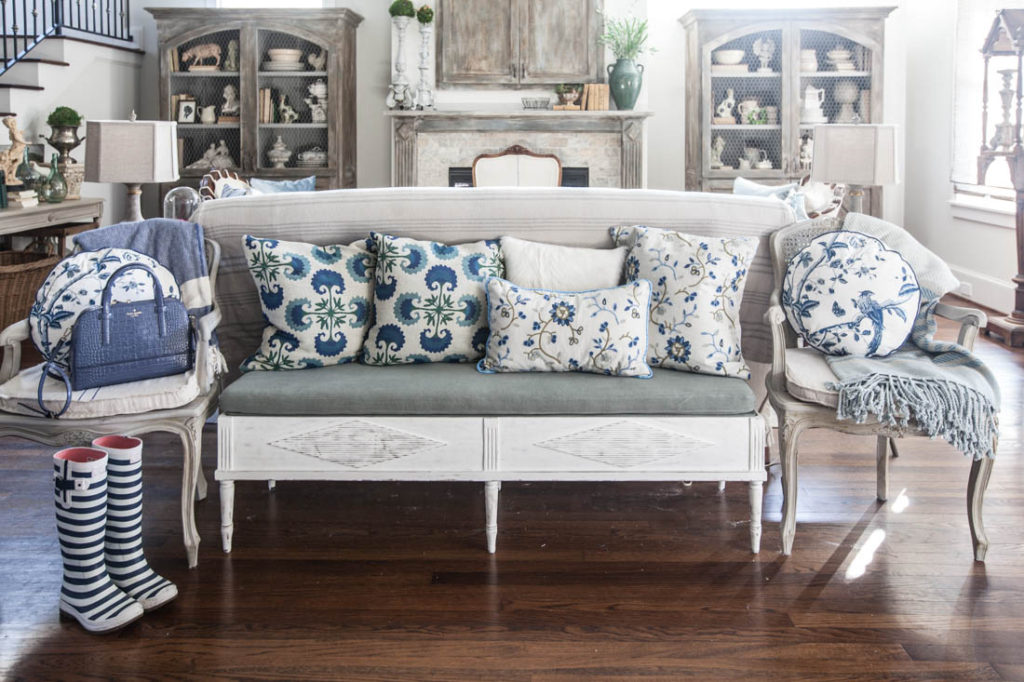 My family doesn't always comment on my decorating adventures, but this one is family approved.