If you want a Farmhouse French look for your home, here's my first tip, go neutral.
Try to keep your color palette limited at least in one room.  These hutches are filled with items of a similar color palette, whites, creams, and browns.  And the furniture as well is in the same color palette, very neutral.  So if you could design your dream living room from scratch, what would it look like?  My dream living room looked pretty much like this.. in my head.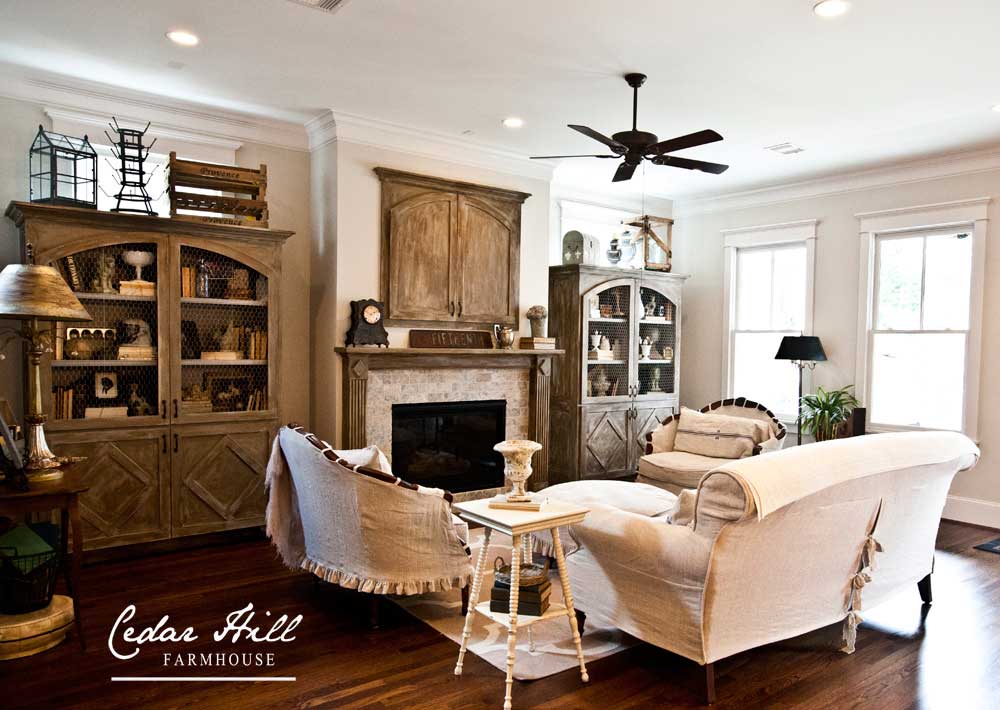 It was so exciting to get to design the space and see it come into being.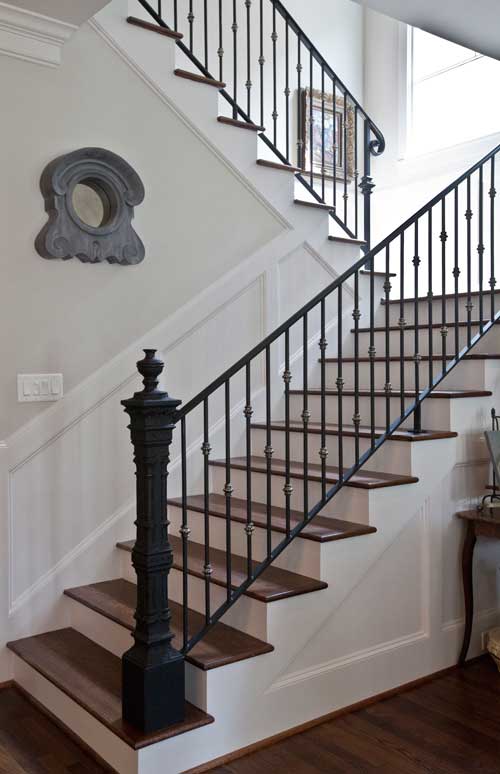 I enjoyed layering detail on detail, with lots of texture.  Here I used antique grain sacks for pillows. I just stuffed them with king-sized pillows, no sewing required!!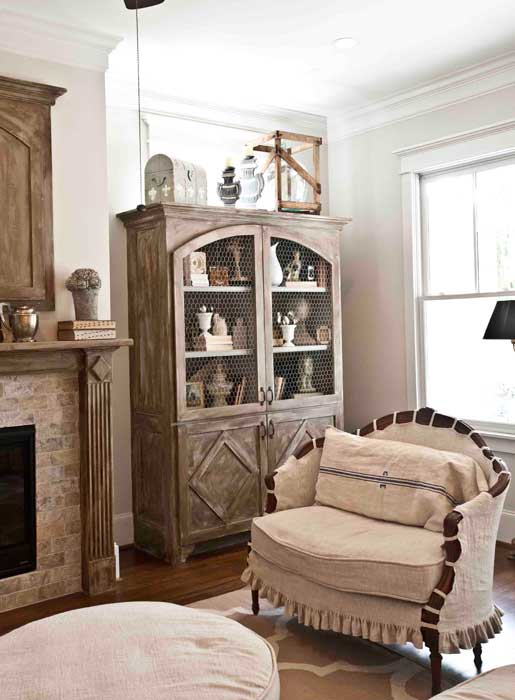 We toyed with the idea of a wood-burning fireplace but in the end went with a gas fireplace. It isn't quite as pretty, but I won't be spending time cleaning it out or gathering firewood.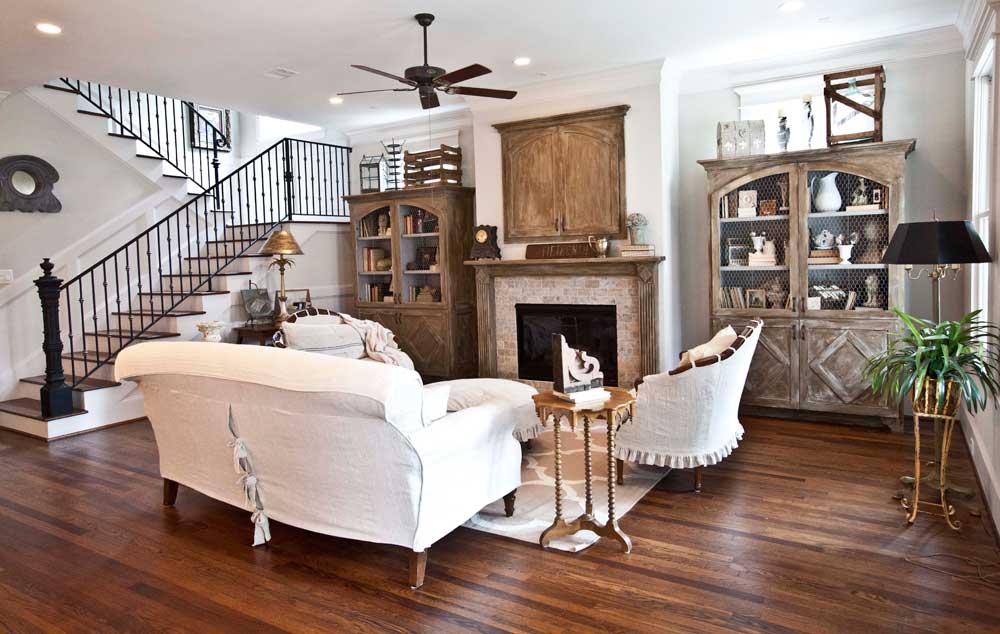 I sure am glad when I made this slipcovers that I added some nice detail to the back of the sofa. it faced the wall at the time, but now the back is in full view.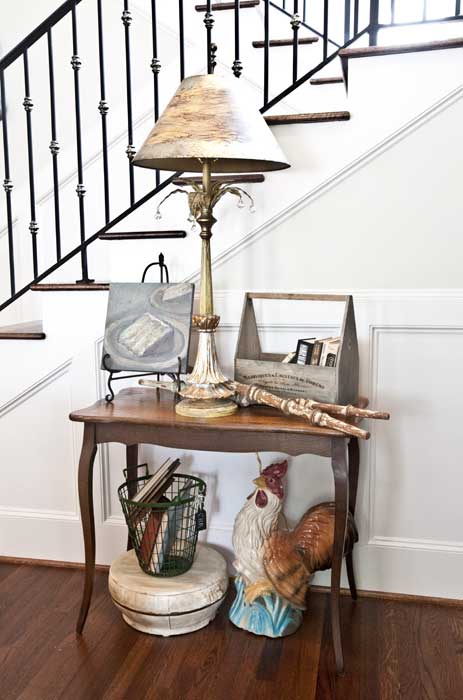 Here is the view from the living room into the kitchen.  You can really see the beams from this spot.  
I've got lots more photos to come. 🙂