I'm about 95% over my flu,  I put a bench in our dining room because I love the look. You can see the dining room with the bench at the table, HERE.
Later I wondered if the room would look less crowded if I took the seats away from the ends of the table. (They can always be moved back when we need them.) I moved the bench under the window temporarily. I actually love the new look, since the room now feels more roomy, CLICK HERE.
I began to notice how cozy the bench looked under the window and wondered if I could fake a built-in window seat. I know it doesn't look built-in, but I wanted a similar look. So I made some pillows and added a throw to my bench.
This post is sponsored by Calico.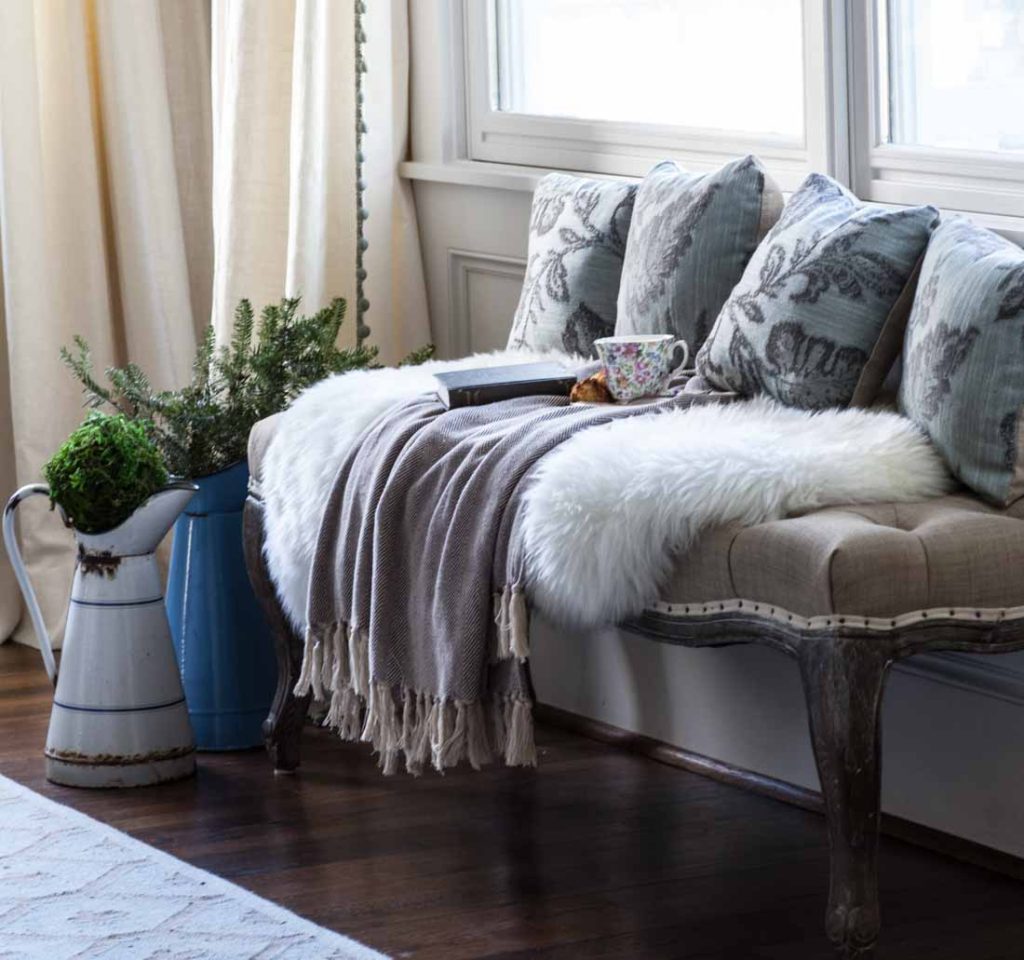 I found this fabric at my local Calico. I went with small pillows so they didn't cover up the window.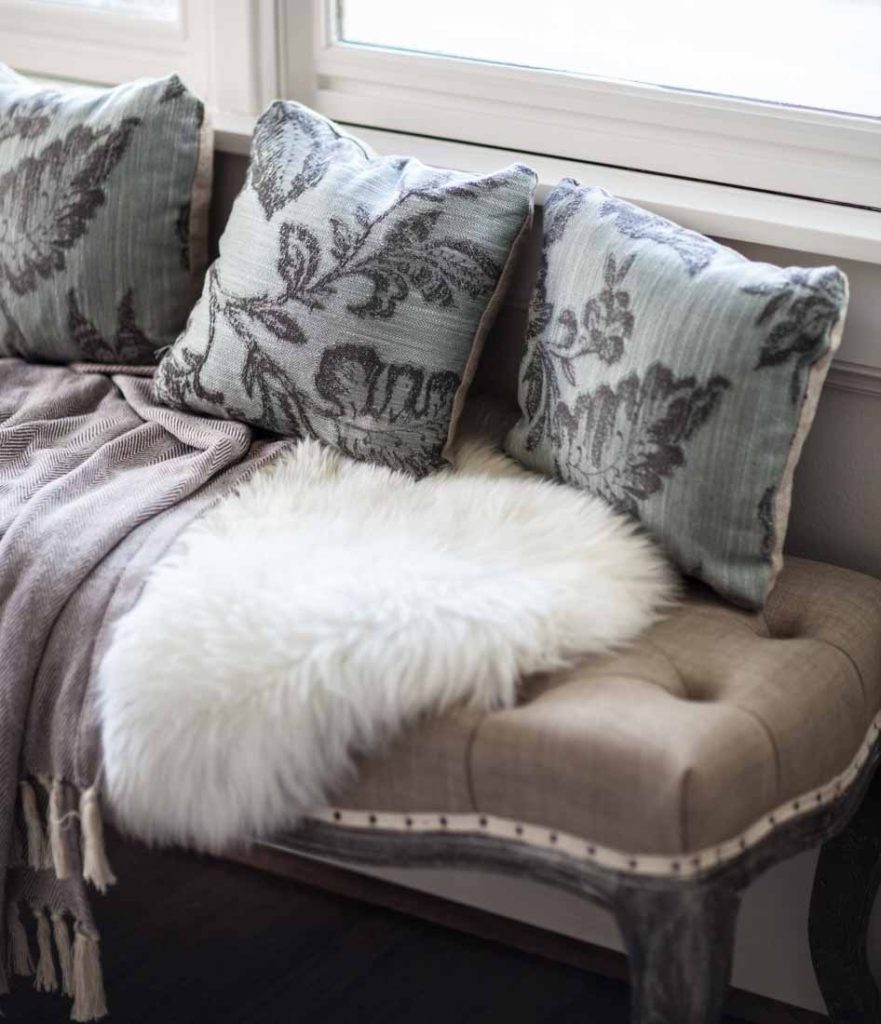 I thought 4 would be the perfect number of pillows for this application. This fabric is so pretty!I used a taupe linen fabric for the backs of the pillows with an envelope closure.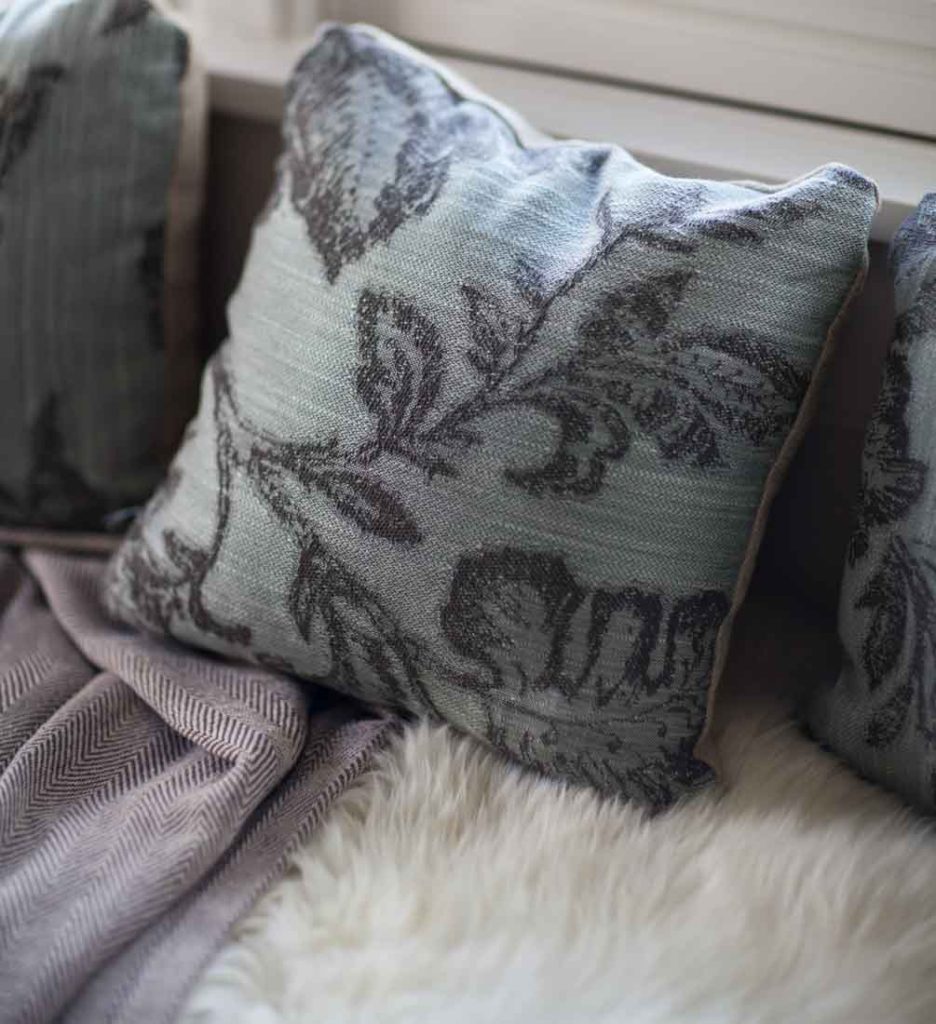 And here's the window seat all finished. I really love how it looks! I won't keep the bench here forever, but I love how adding a throw and some pillows gave it a whole new look. That's the magic of fabric.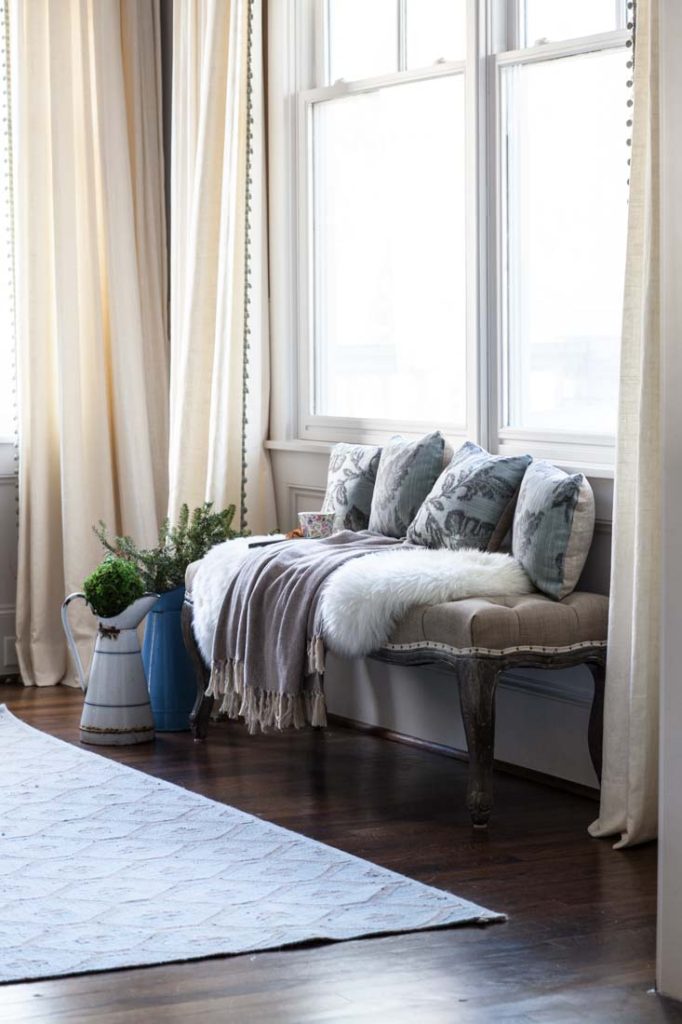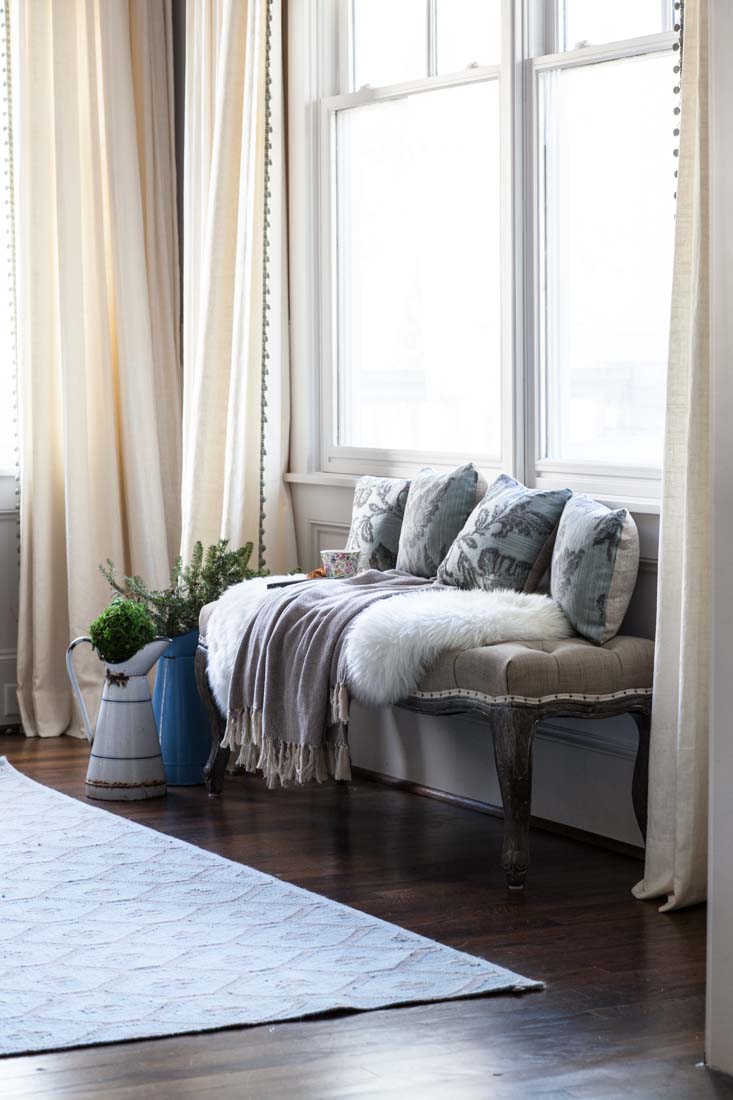 Below you can see it with just one pillow. I like the four little pillows better than the lone pillow.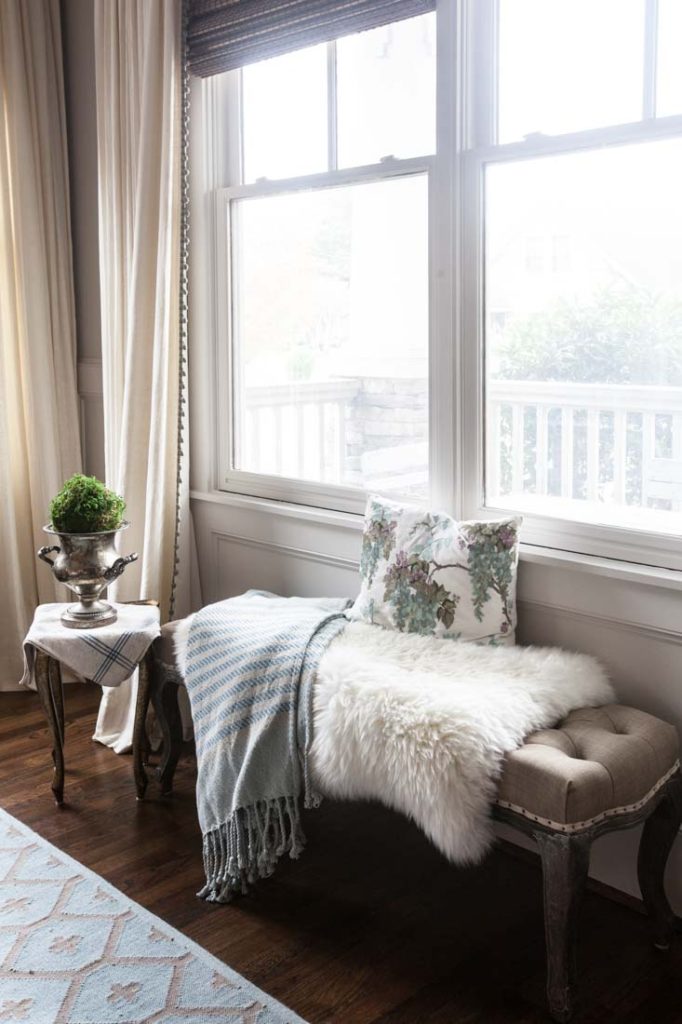 Just a little update. I am about 95% over the flu. It seems there's always a cough or something that hangs on for a few more days just for fun. What I didn't mention is that I've been working on the final edits of the second edition of my book. Editing a book while your head hurts and you have a fever are not a good combination. It's a good thing I have a few more days before the hard deadline.