Dining rooms are such a great place to hang out with guests or family. In here, you can enjoy a meal around a beautiful table. Today, let's talk about a few tips to make your dining room the best it can be.
I've got 5 tips for your dining room.
Tip 1 – Use curtains
I don't always like to add curtains to a room, but I usually recommend them in a dining room. In the dining room you don't have the opportunities for adding fabrics like a bedroom or living room, so curtains are very good for adding a feeling of coziness and softness to the room. You can also use them to add color.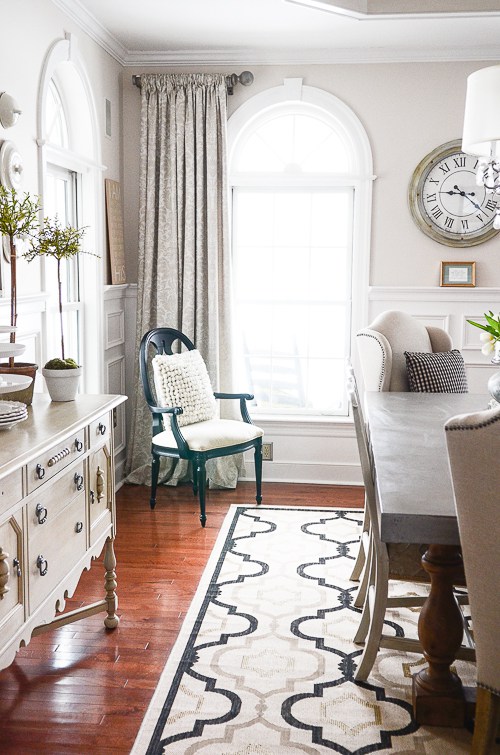 Tip 2 – Comfortable seating
Adding comfortable seating is important if you want guests and family to linger around the table. If they are sitting on a rock hard chair, they may want to leave, even if you are the perfect host (which we both know YOU ARE!) Pillows are nice, but not essential.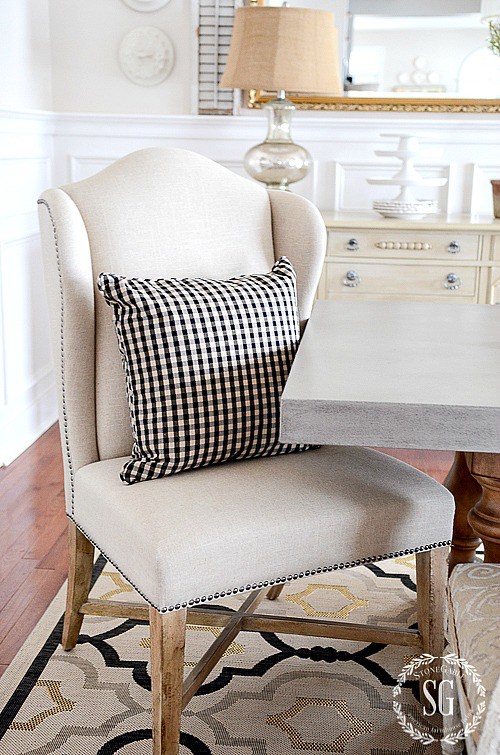 Tip 3. A buffet is a nice alternative to a china cabinet.
If you have a china cabinet and you like it, then you are set! But if you are looking for a piece for your dining room, you might consider a buffet or console instead of a china cabinet. Note how open the dining room at STONE GABLE looks. With a china cabinet it would not look that open. If also gives you an opportunity to add art above the console if you like.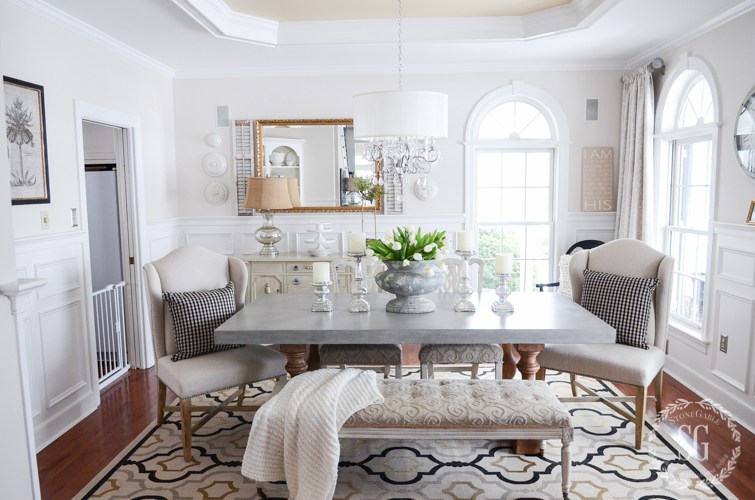 At the mountains, we went with an antique over-sized buffet and added a large shelf on the wall to hold dishes, CLICK HERE FOR MORE.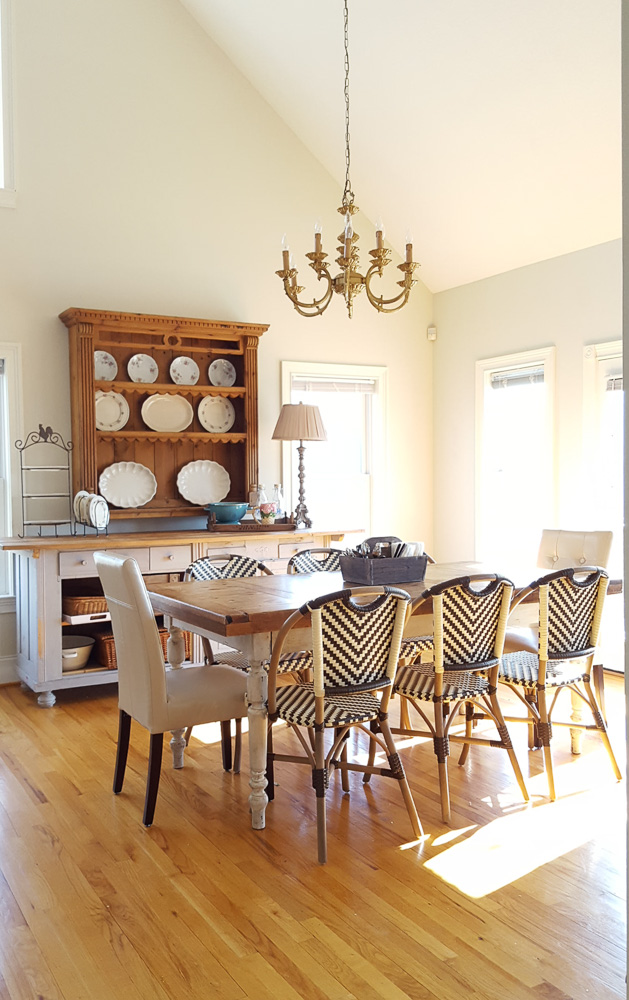 Tip 4 – Use  a bench
To be honest I only use the bench for 'show'. When we have people over, I grab chairs that have backs. I like to be able to lean back in my chair, and assume others want to do that too. I keep the bench here, when the dining room isn't in use because it keep the dining room looking open. With chairs on that end, the view is not as open.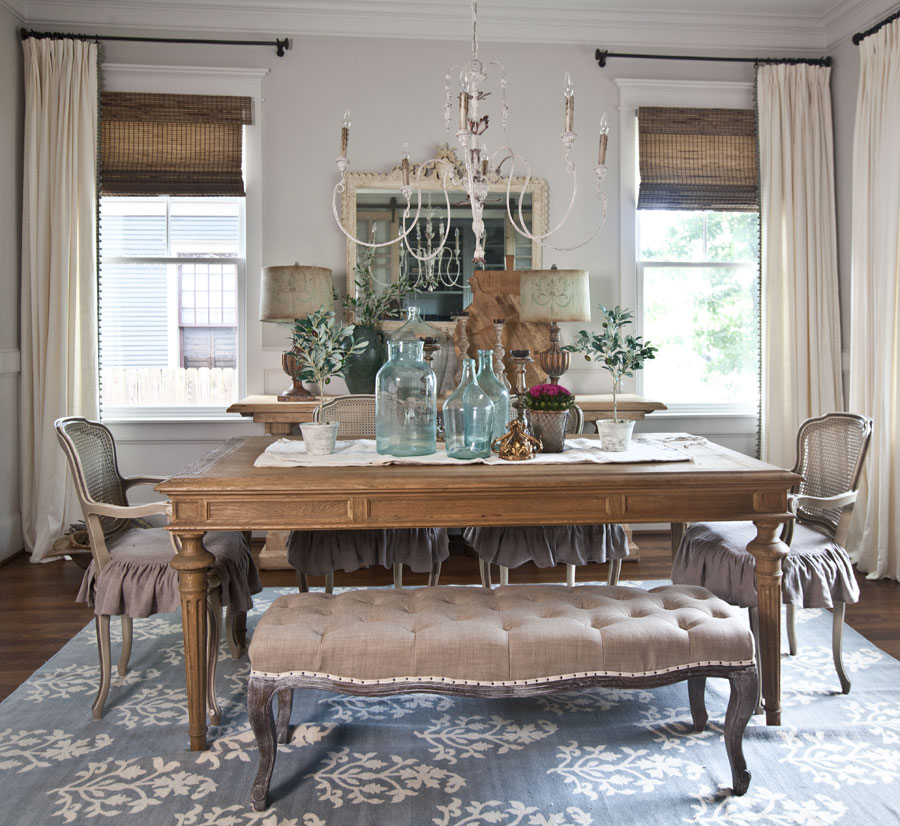 Tip 5 – Display your plates
Well you knew that one was coming, right? I love dishes, and I love o display them. You can display them in a plate rack like in my breakfast room below.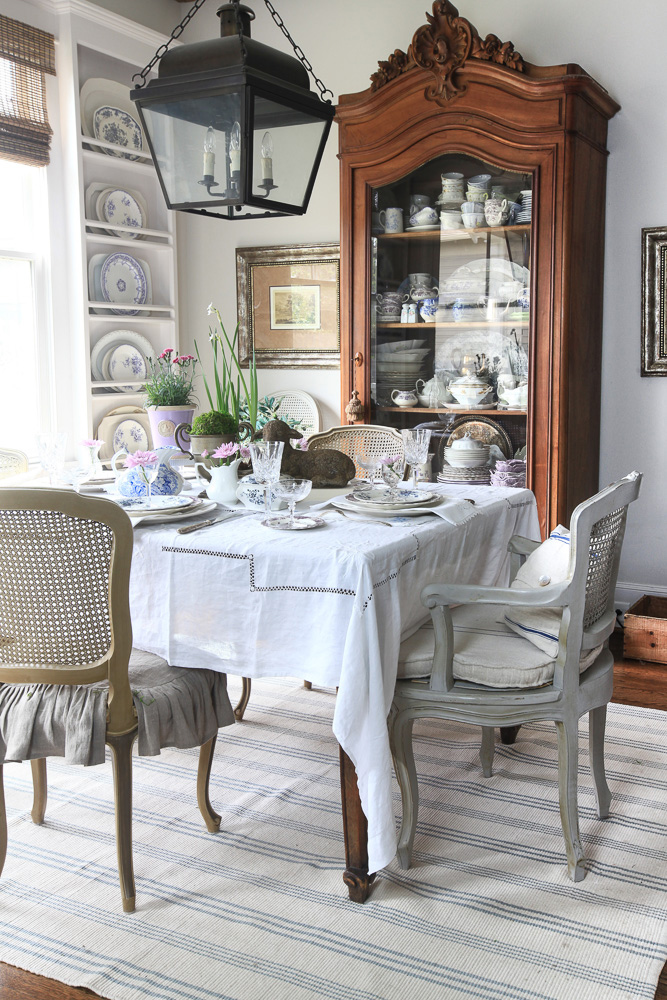 Or you can hang them on the wall like we did in the Texas Flip N Move house, CLICK HERE, shown below.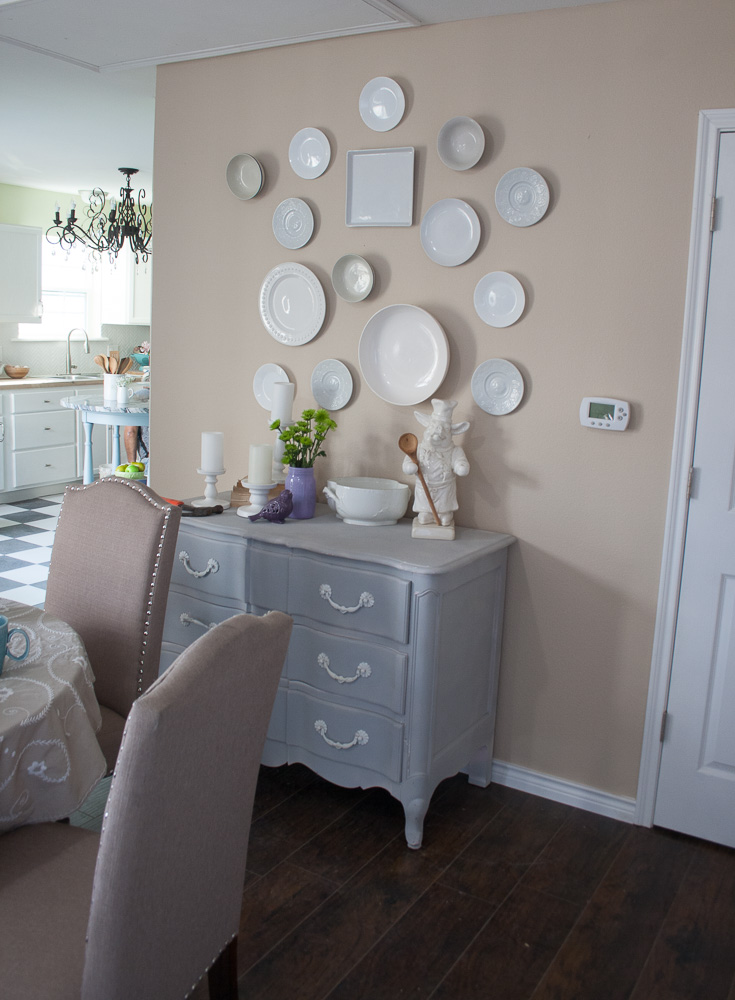 Now it's your turn; how do you decorate a dining room?