Pink Christmas Table
It had to happen eventually. My daughter loves pink, so finally I have a pink Christmas table. Well it's not ALL pink, but it's definitely toward pink.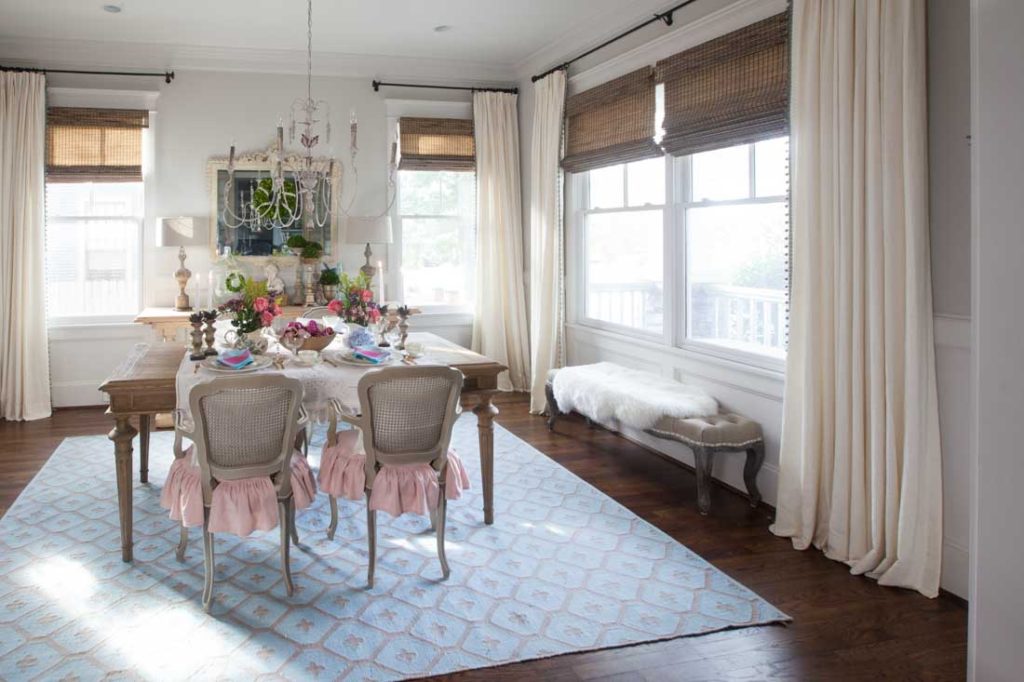 Notice I've temporarily moved the bench over under the windows. This is a nice change and makes the room look bigger not having chairs on the ends. I love changing things around from season to season to give things a fresh look. It is so easy to move the bench, and I can move it back to the table when I get bored with this look.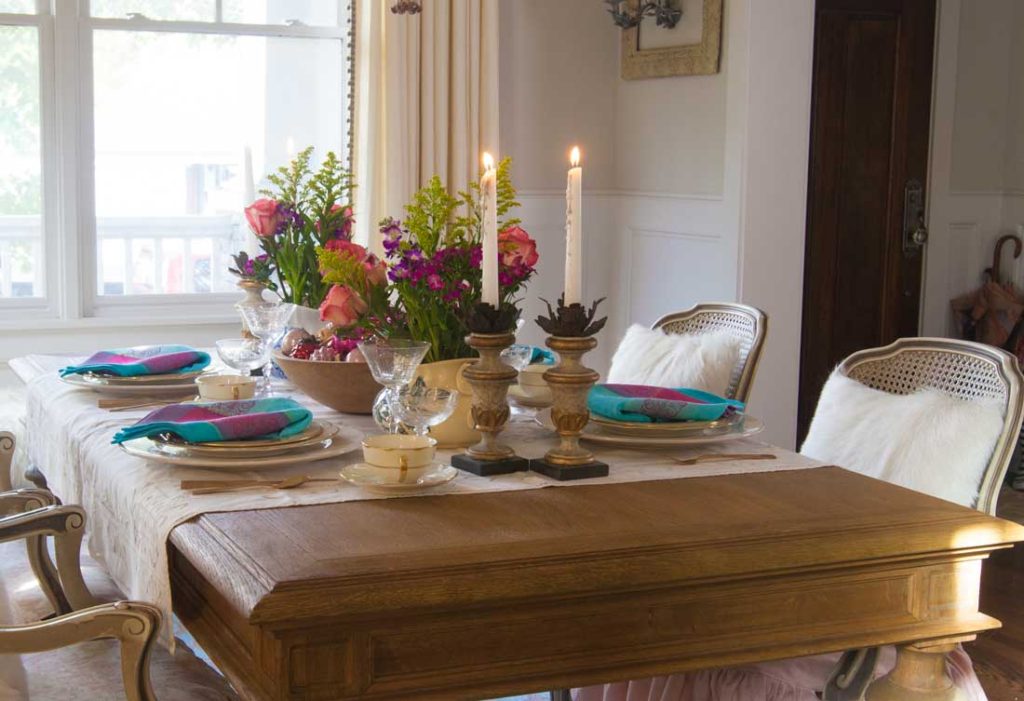 I found a beautiful assortment of flowers so I did some arranging. I have several flower frogs which help to keep the stems in place when I am arranging them.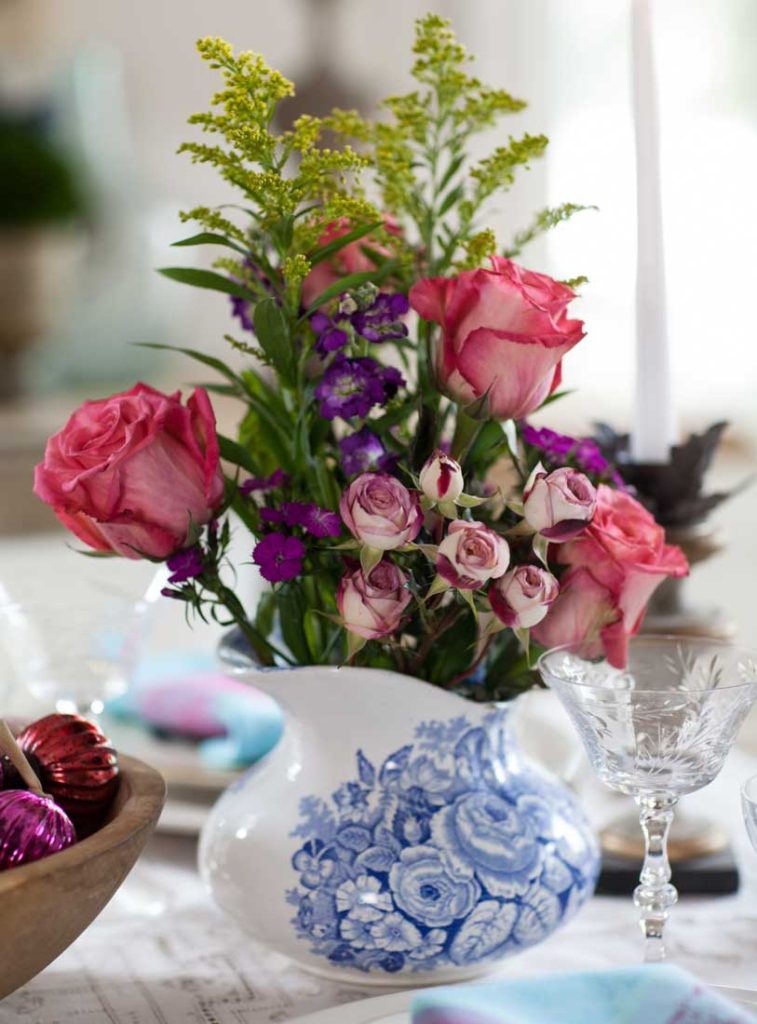 I have a ton of these pink and red ornaments, so I placed them in a wood bowl for part of my centerpiece.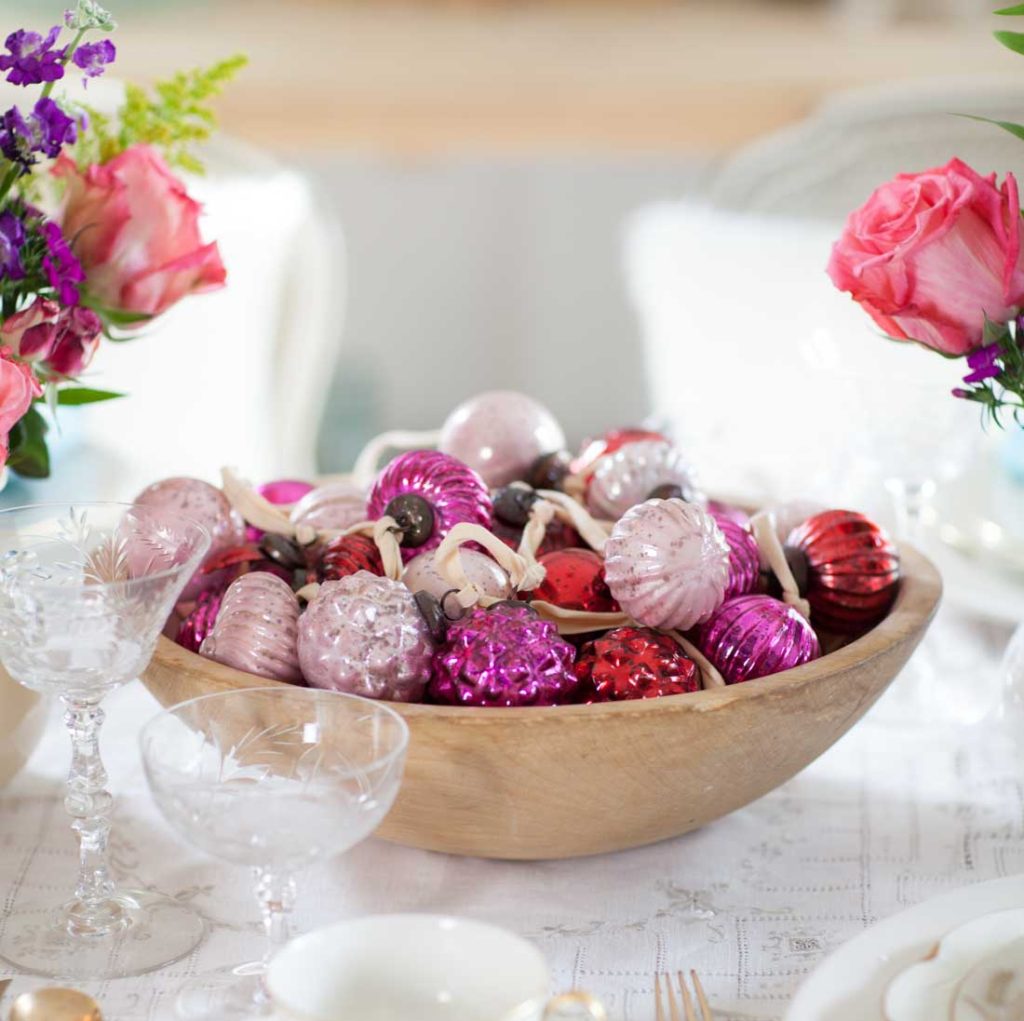 I just got these lovely Aidan Gray candlesticks and I think they made the perfect addition for my table.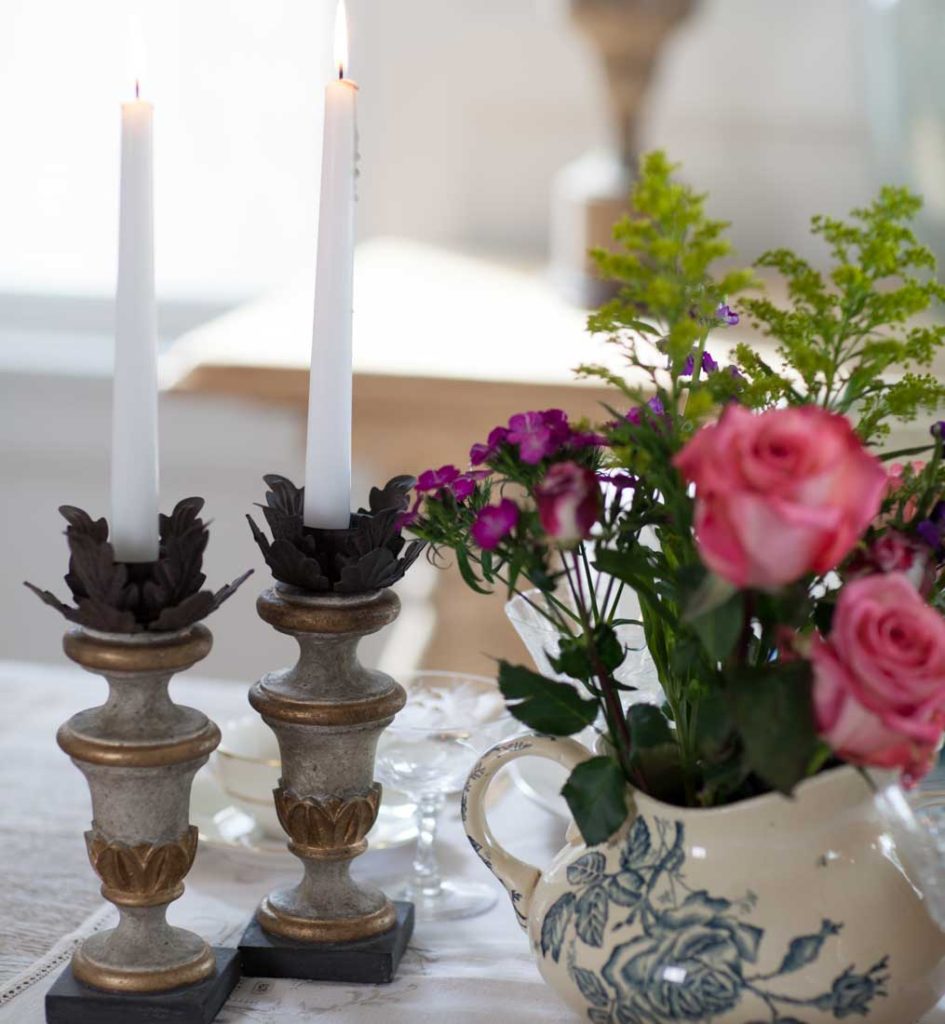 I love mixing things up, so I chose to use non-traditional Christmas colors this year. Red and green are wonderful, but I was wanting a new look this year.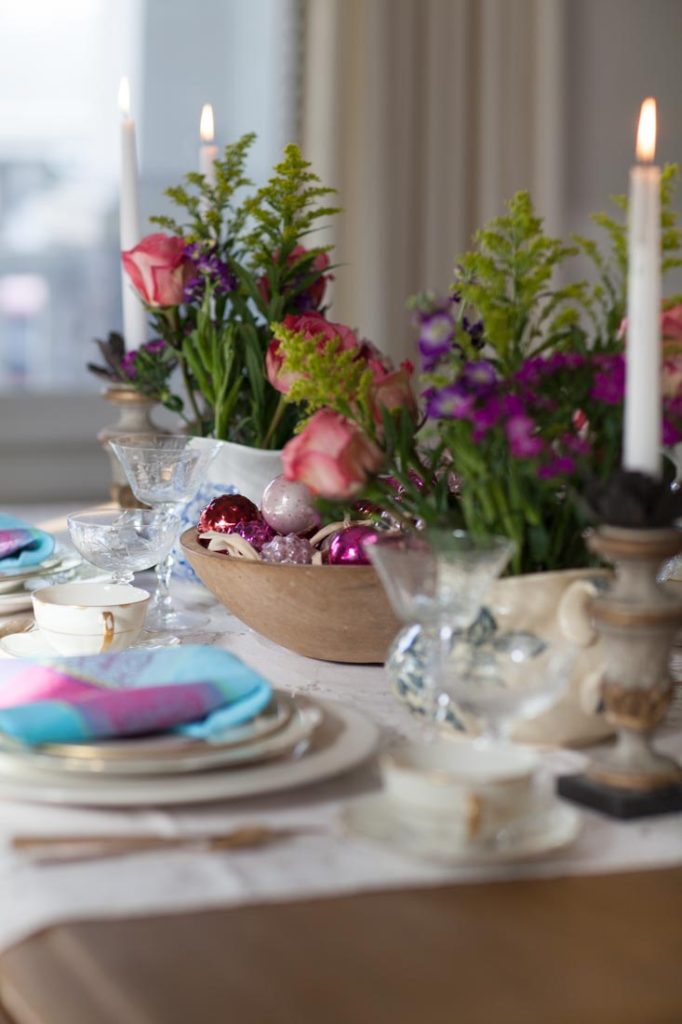 The napkins are from my sponsor Occitane Imports. These beautiful napkins are imported from France. I have another post coming soon where I'll show you more of the these beautiful French tablecloths and napkins. I love the colors!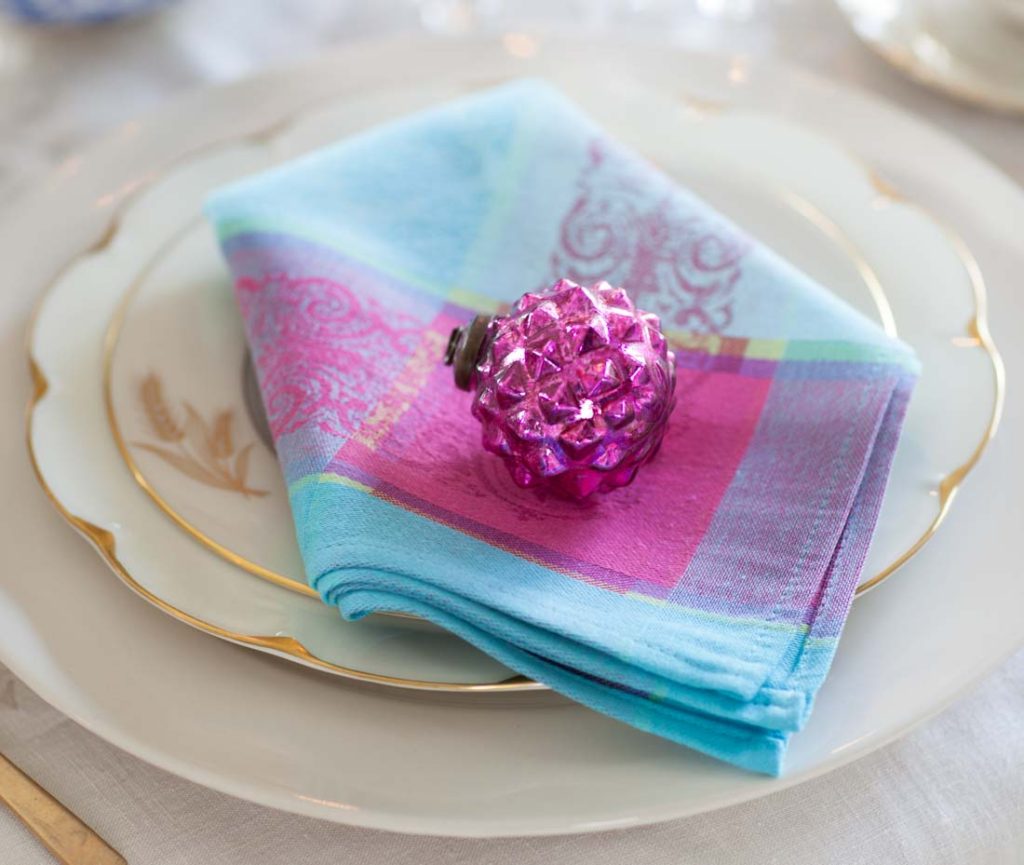 I used my plates we inherited from my mother-in-law. The top plate is a wheat pattern by Lenox, and below it is a gold rimmed plate by Haviland. The flatware is bronze-ware, I believe the set is from Thailand. My mother-in-law loved used her bronze-ware with her gold rimmed plates.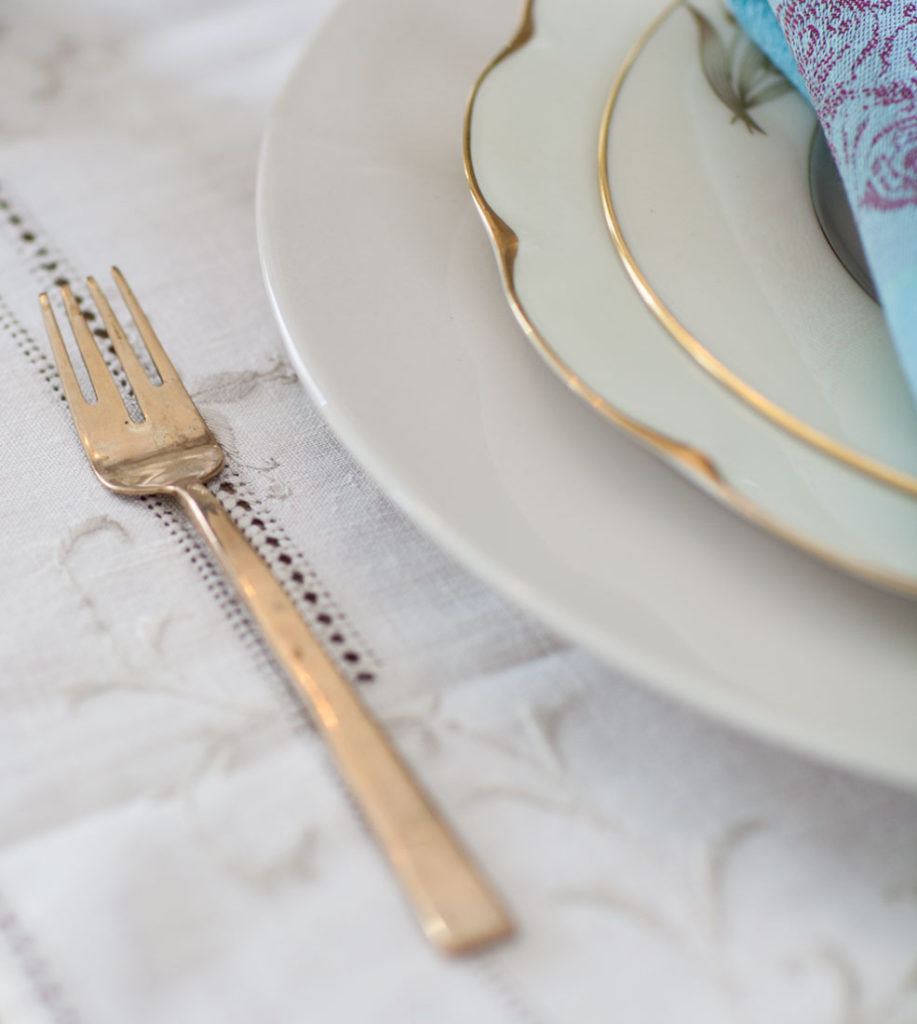 dhar
I also added these charming stockings to the backs of the chairs.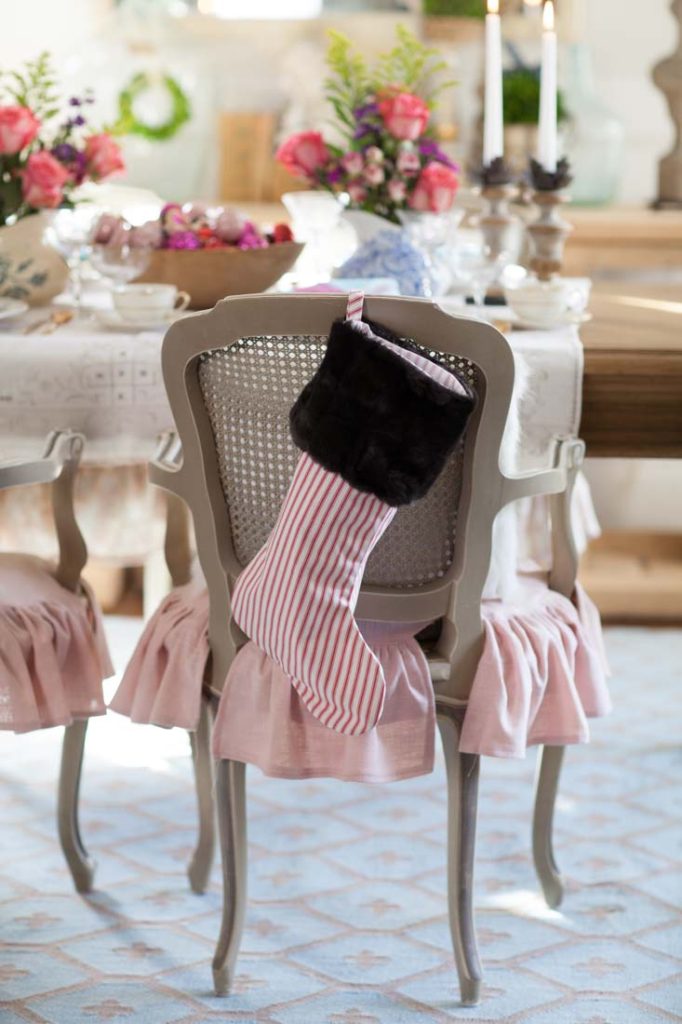 You'll want to listen to today's episode about creating a beautiful Christmas mantle.
I want to welcome anyone coming here from Maison de Pax. And if you are visiting the blogs in order, you can check out Taryn whiteaker next.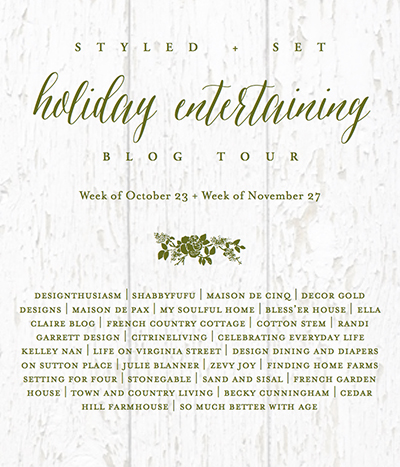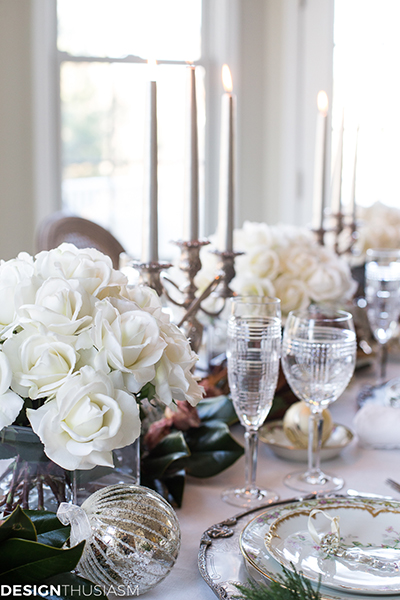 Today's posts: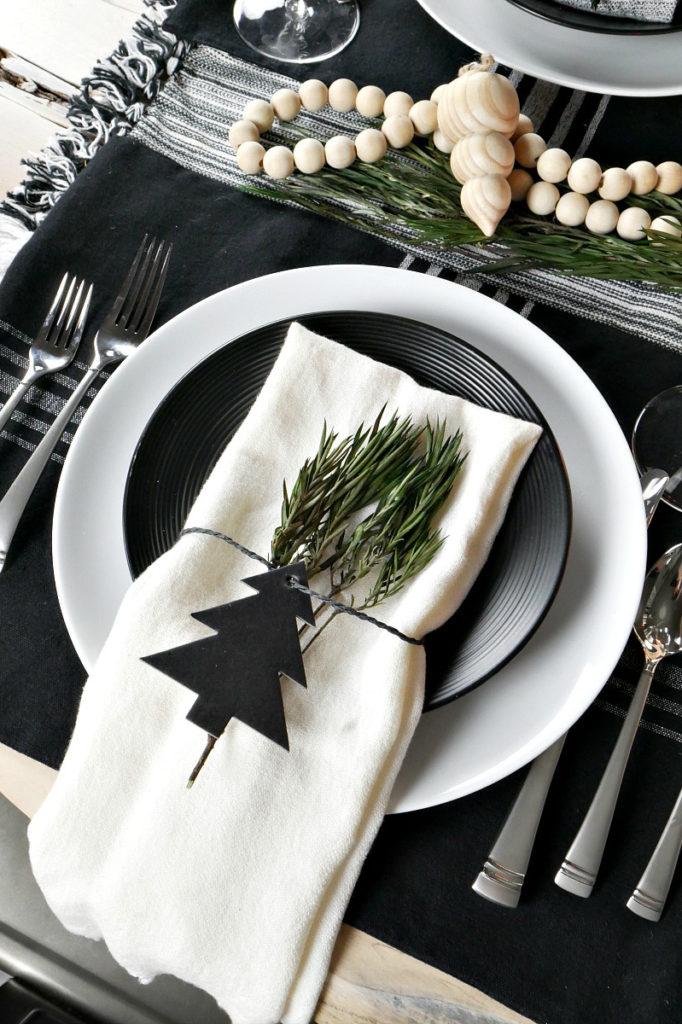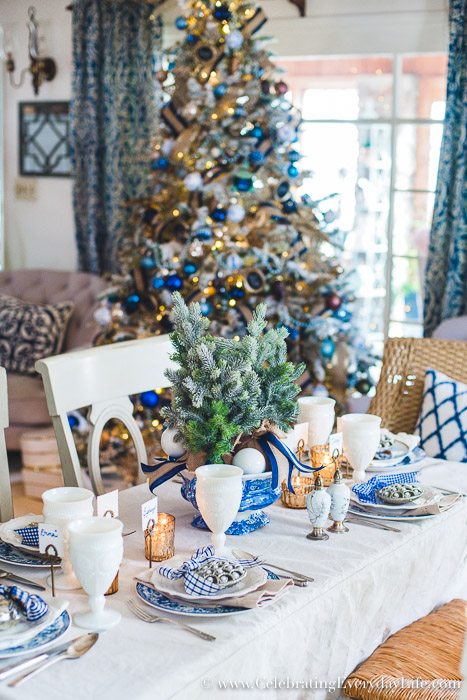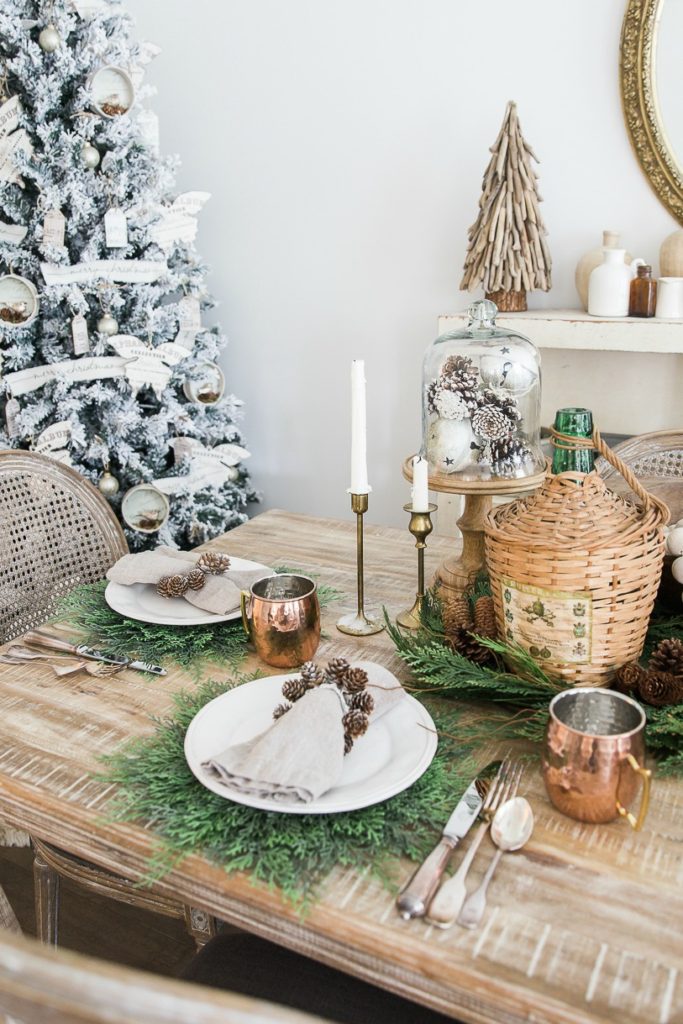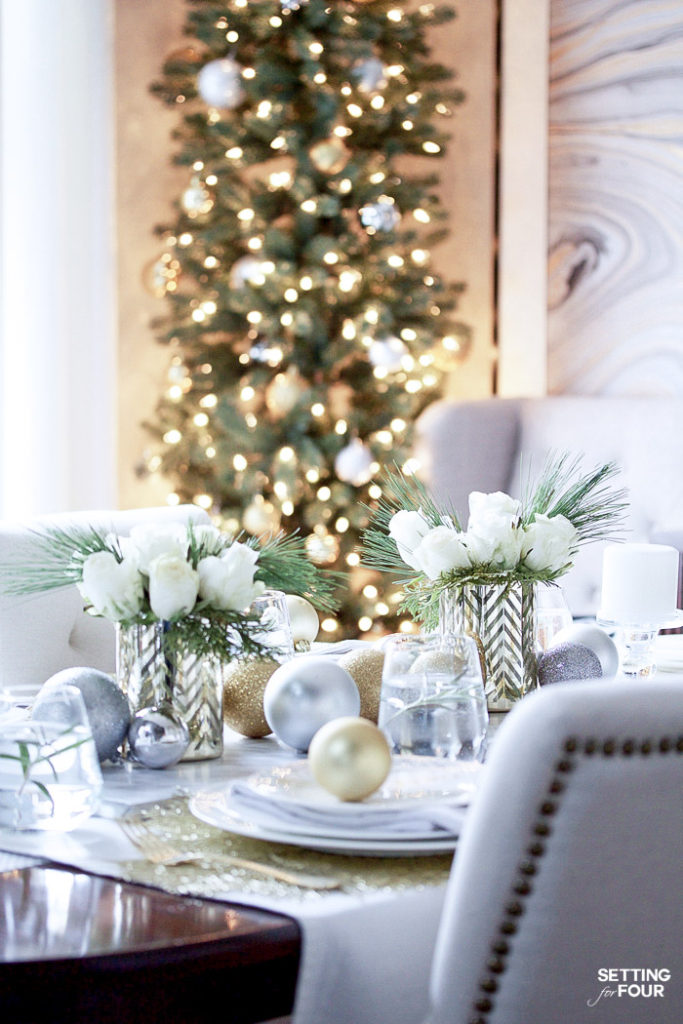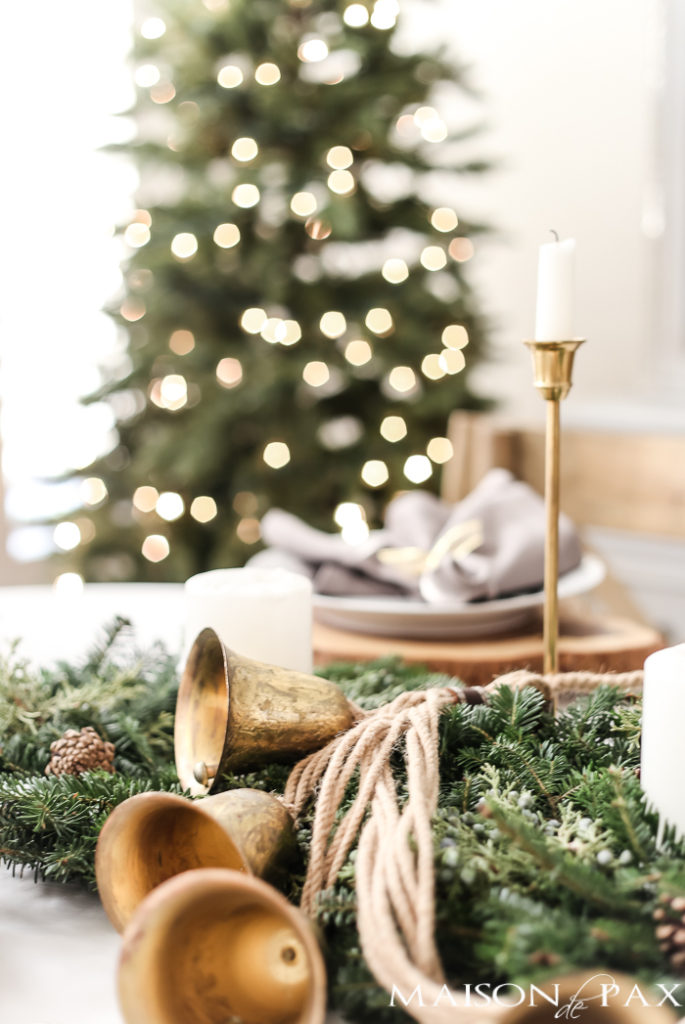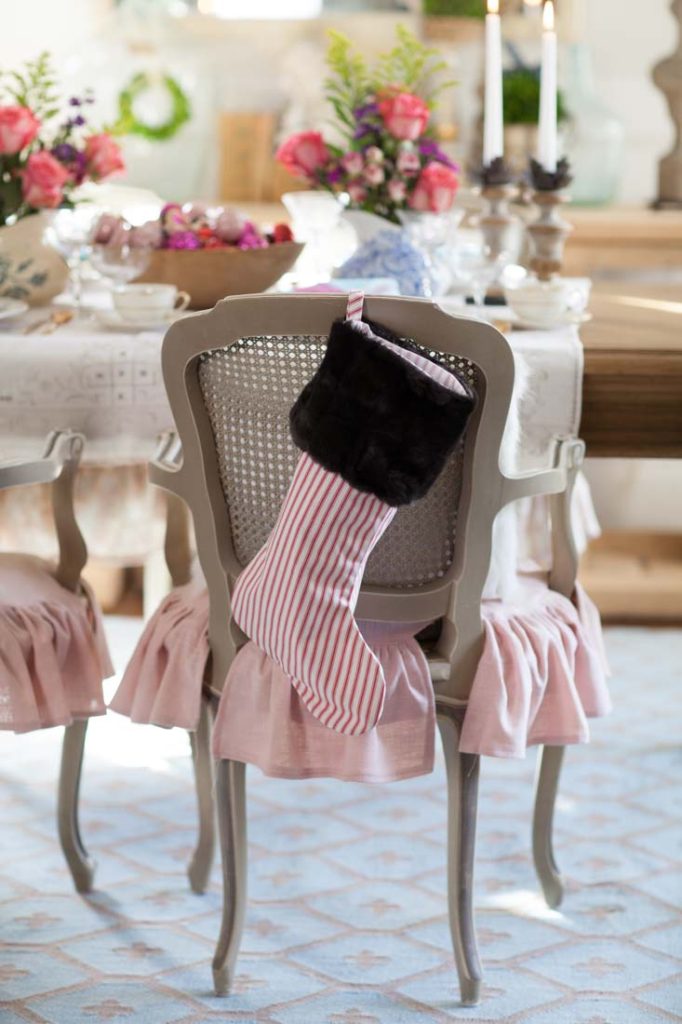 Monday's Posts

Taryn Whiteaker | Celebrating Everyday Life | So Much Better With Age
Setting for Four | Maison de Pax | Cedar Hill Farmhouse
Tuesday's Posts
Designthusiasm | Shabbyfufu | Randi Garrett Design | Citrine Living
Life on Virginia Street | Decor Gold Designs
Wednesday's Posts
Julie Blanner | Bless'er House | Maison de Cinq
Finding Home Farms | Zevy Joy | Town and Country Living
Thursday's Posts
StoneGable | On Sutton Place | My Soulful Home | French Garden House