I do love moving things around, and it's such a great way to get a new look without buying anything. Or sometimes, I buy one thing, but move several things around after the purchase.
I've been making lots of changes at the farm lately, and I'm still not done. Recently I added this rug CLICK HERE and the slipcovers for the chairs, CLICK HERE.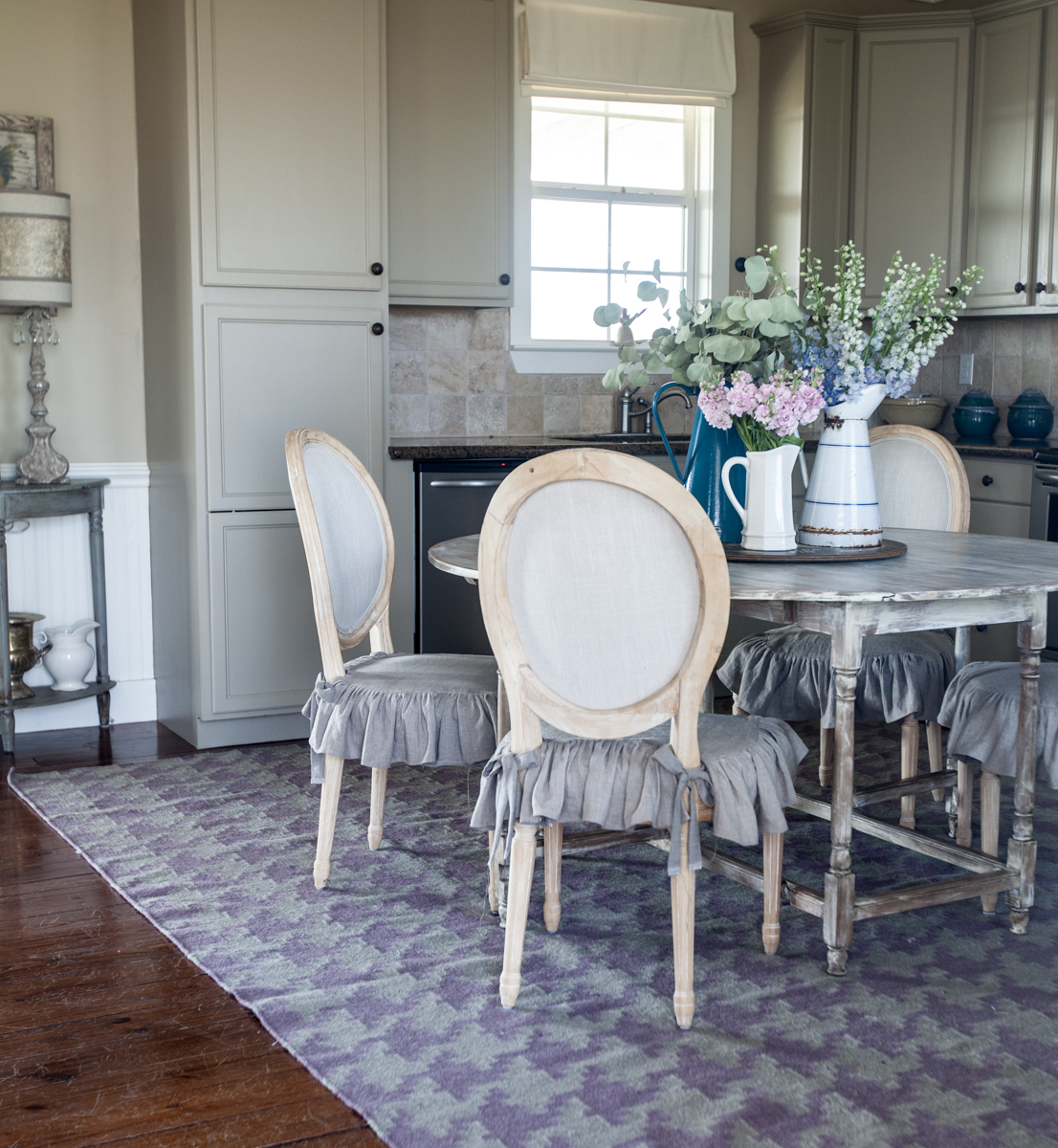 Here's where this corner started with a chicken bucket and some walking sticks. This was around 2009 right when we bought the farm and how the house built.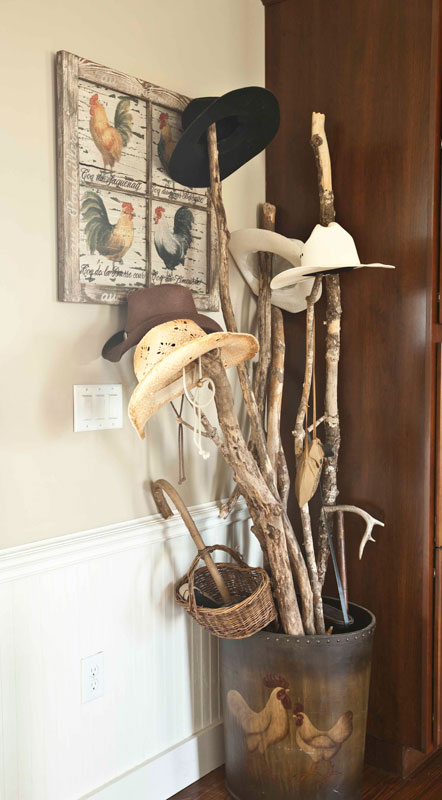 Later, I added this table. I found it at an antique auction, then sold it at my booth at Round Top, several years ago. I liked it, but was ready for a new look.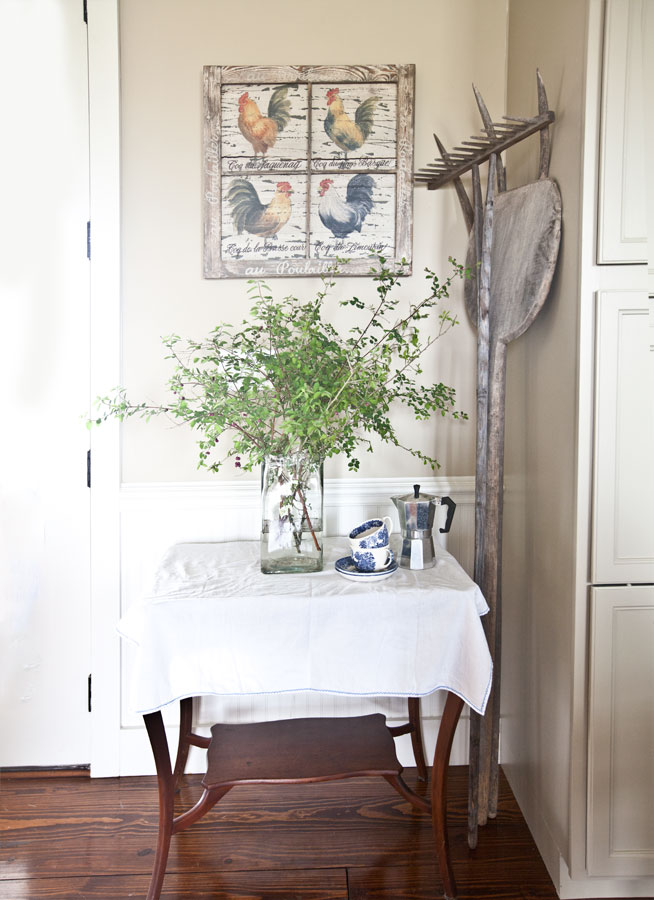 Then I bought this table at Round Top. It's an antique with a marble top, and I really like it. I actually still love this table, but it's been moved over by the front door. This space over there is small and I didn't want anything too big.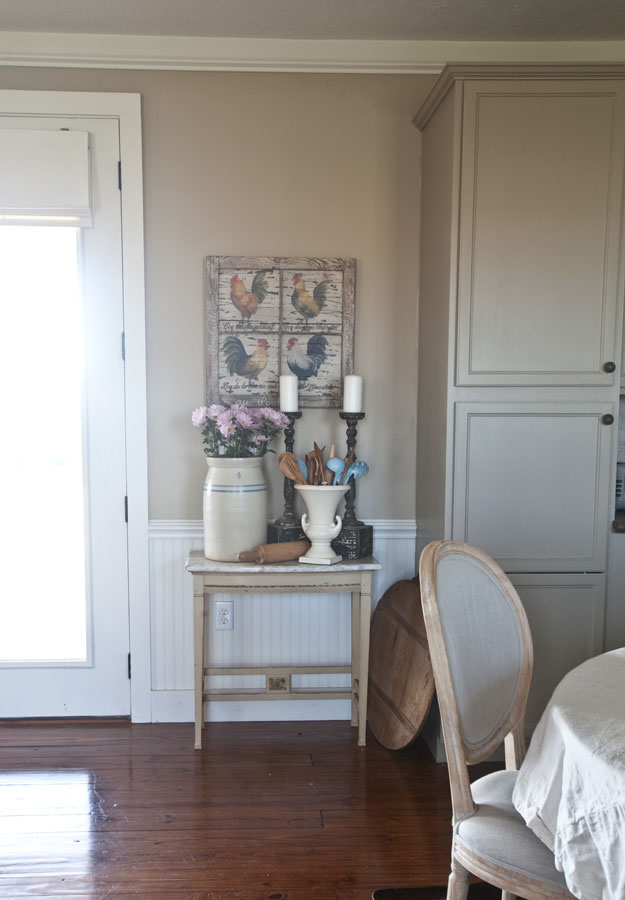 This table was actually a left over. It was once a night stand in my daughter's room, CLICK HERE.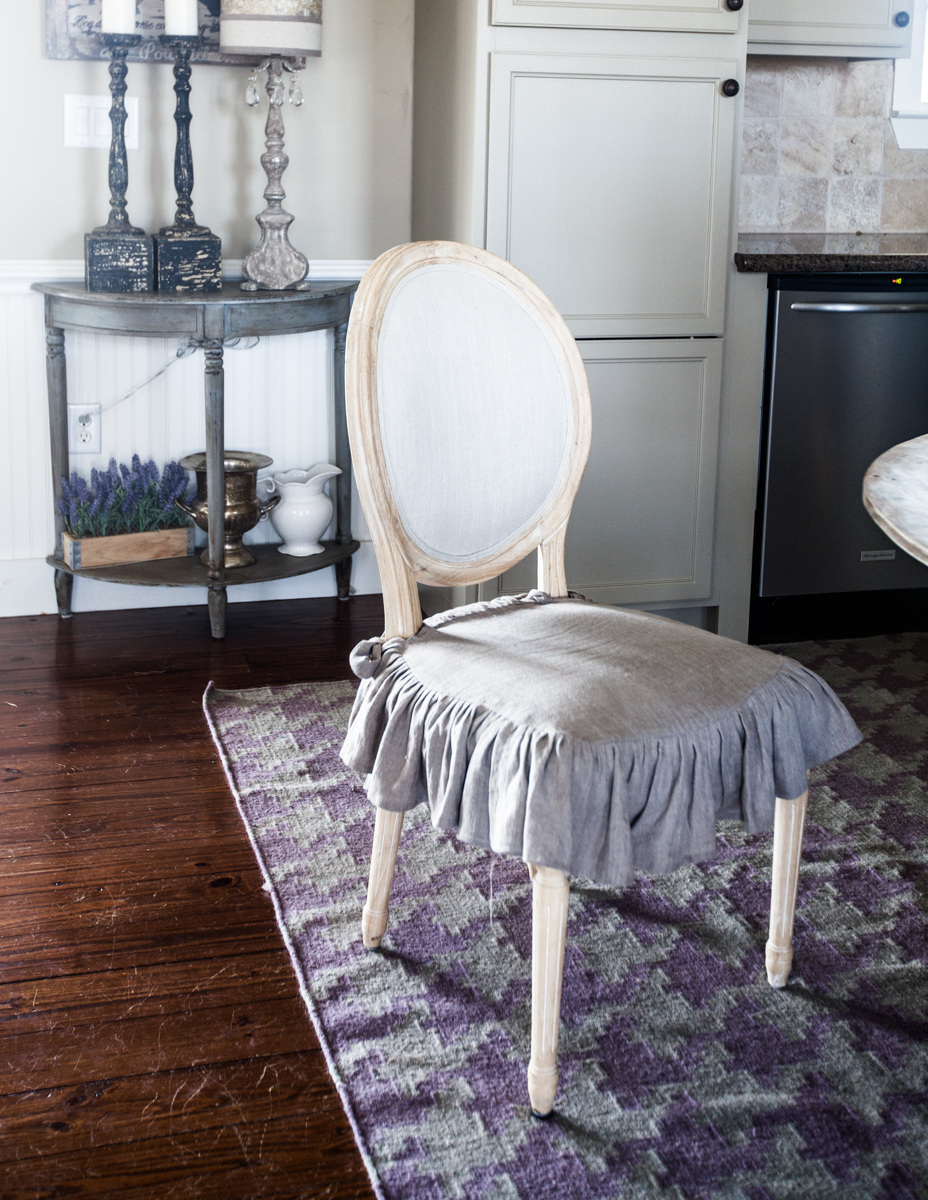 Finally, I decided to move the Julianna chest here. It's part of my collection at Soft Surroundings. This has since sold out, so it's no longer available.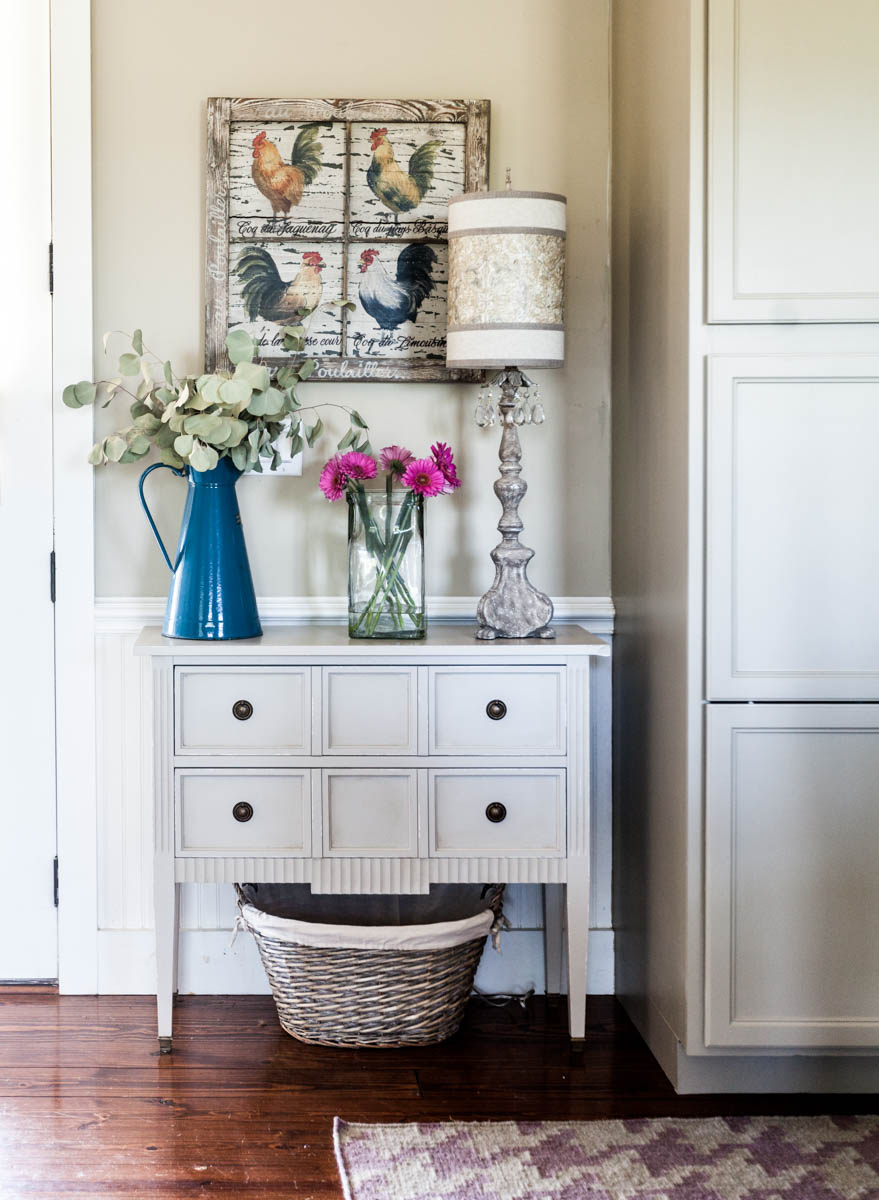 It's perfect in here, and I think it really dresses up the farm a lot. I'm trying to make it a bit more sophisticated without spending too much or making it stuffy. What do I like about this piece here? I love how the color works so well with the cabinets. In person, the color is very similar. The other thing I like is that it echoes the Gustavian design of the daybed. This piece is also Gustavian-inspired, and the wall hanging is also Swedish. I love how they pieces tie together, and carry a subtle theme throughout the room.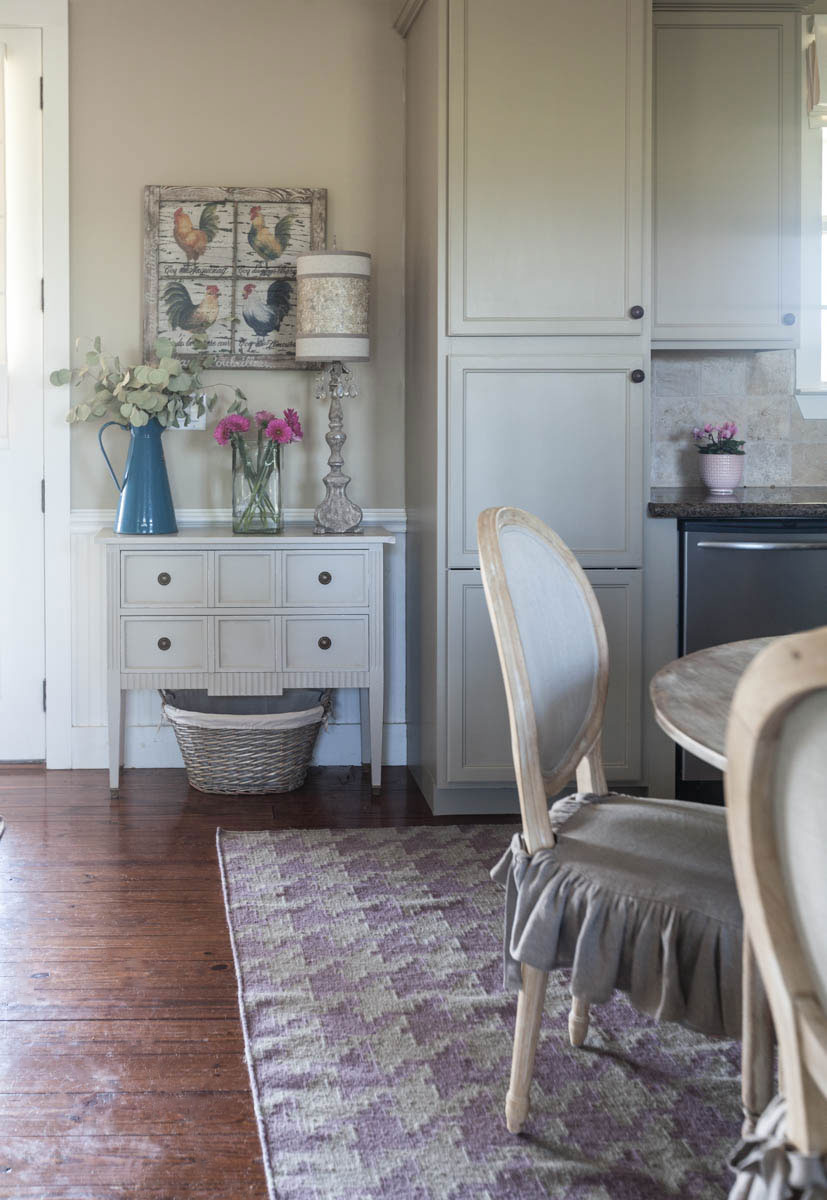 Should I replace the chicken art? It's been there a long time, and I think about it, then get focused on another project.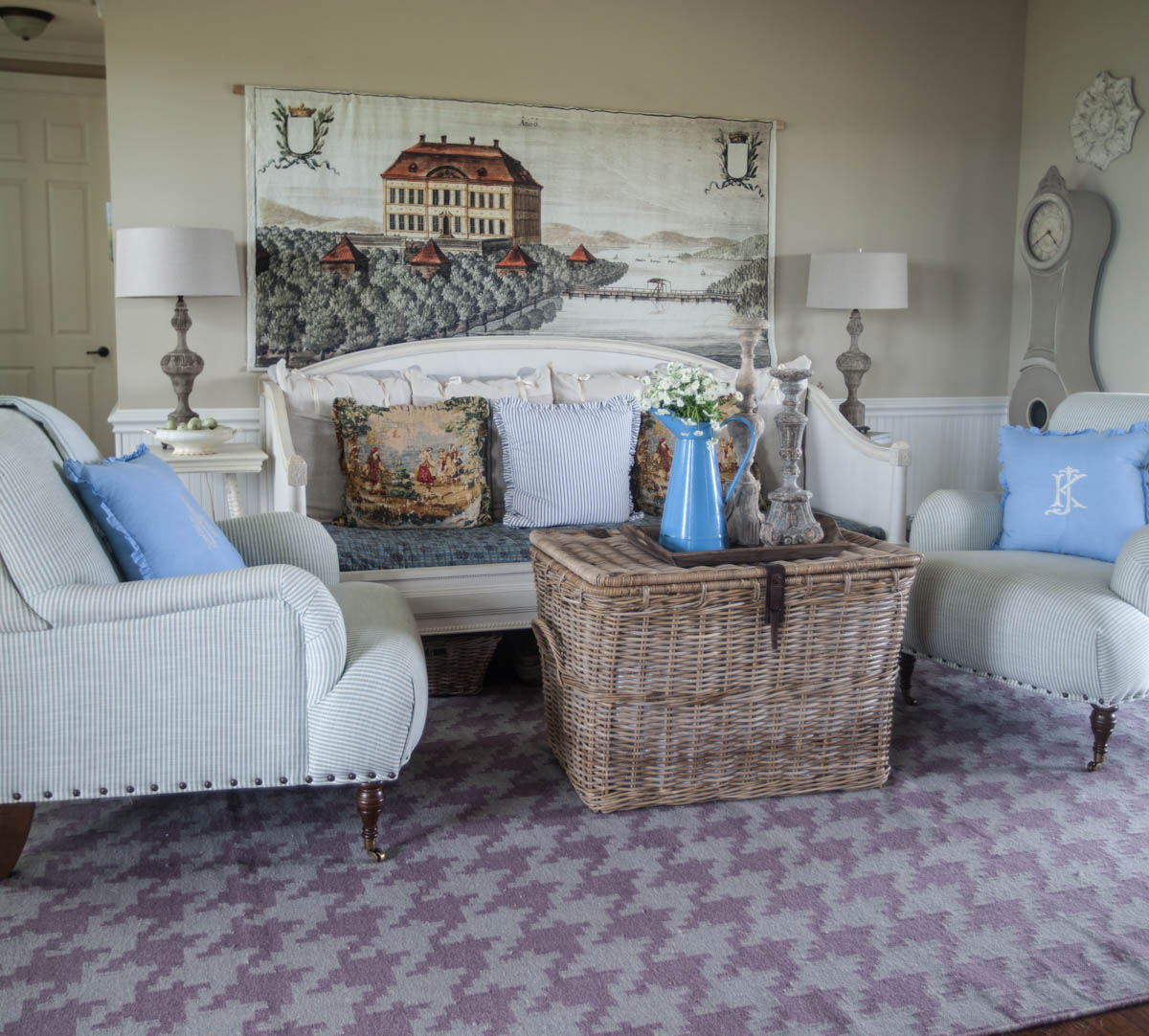 I've ordered some end tables that are larger and should be more functional in here. These are really too small from a design standpoint. The daybed really dwarfs these small tables that have been here for a long time. Not only do I think they look too small, they also don't have any room for someone to set a drink down or a book. More changes coming.