This room is a combination of French style and teenage sass.  The bed is covered in linen toile bedding that I made (but you knew that already, didn't you?)  I guess I should have shown you what the room looked like when I first walked in here.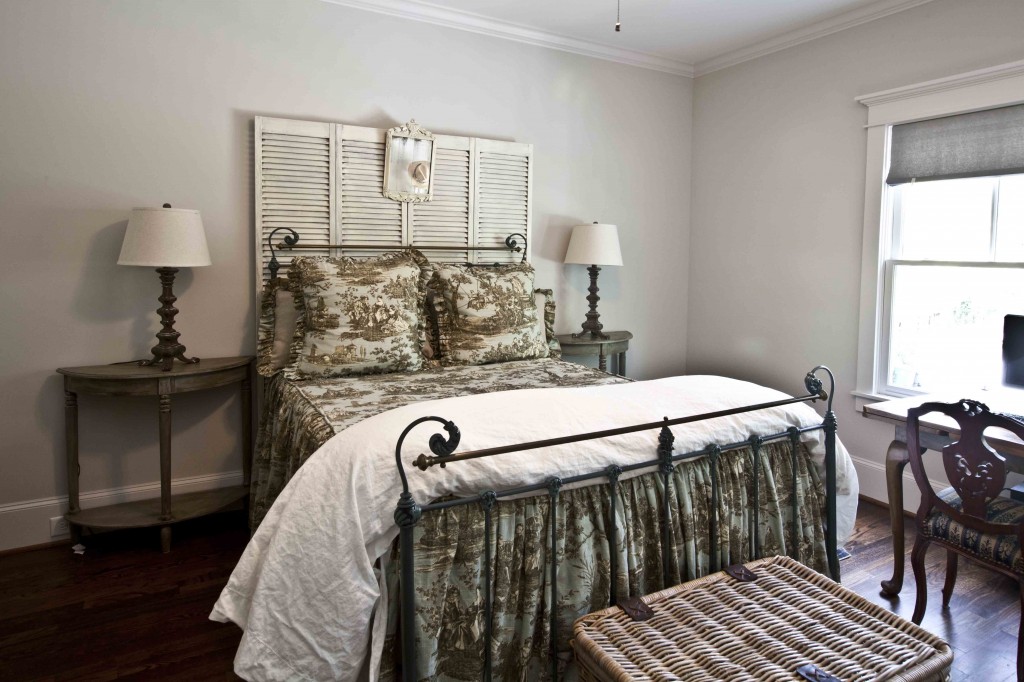 I sometimes think I should put a warning sign on the door, "Dragons Beyond this Point" because they could be hiding about any where with the room in its usual messy state.  
I know this is HER ROOM, and I let her do it her way except on the days I photograph it.  Things were shoved in drawers, closets, and dare I say under the bed, so that you could actually see the room. 
I do love this room. As you can see I had the doors painted a darker color than the walls. To see the paint colors, click here.

Did you miss any of the posts on the new house?  You can catch up here.