I love moving things around and it's amazing how things for one room can often work well in another room, if you have  similar look and color palette. I decided I needed slipcovers for my kitchen chairs at the farm. To be honest, we've been covering the chairs with tea towels when we eat. I know, not elegant, but that's life. I decided it was time to make slipcovers for the chairs.   Here they are sans the tea towels!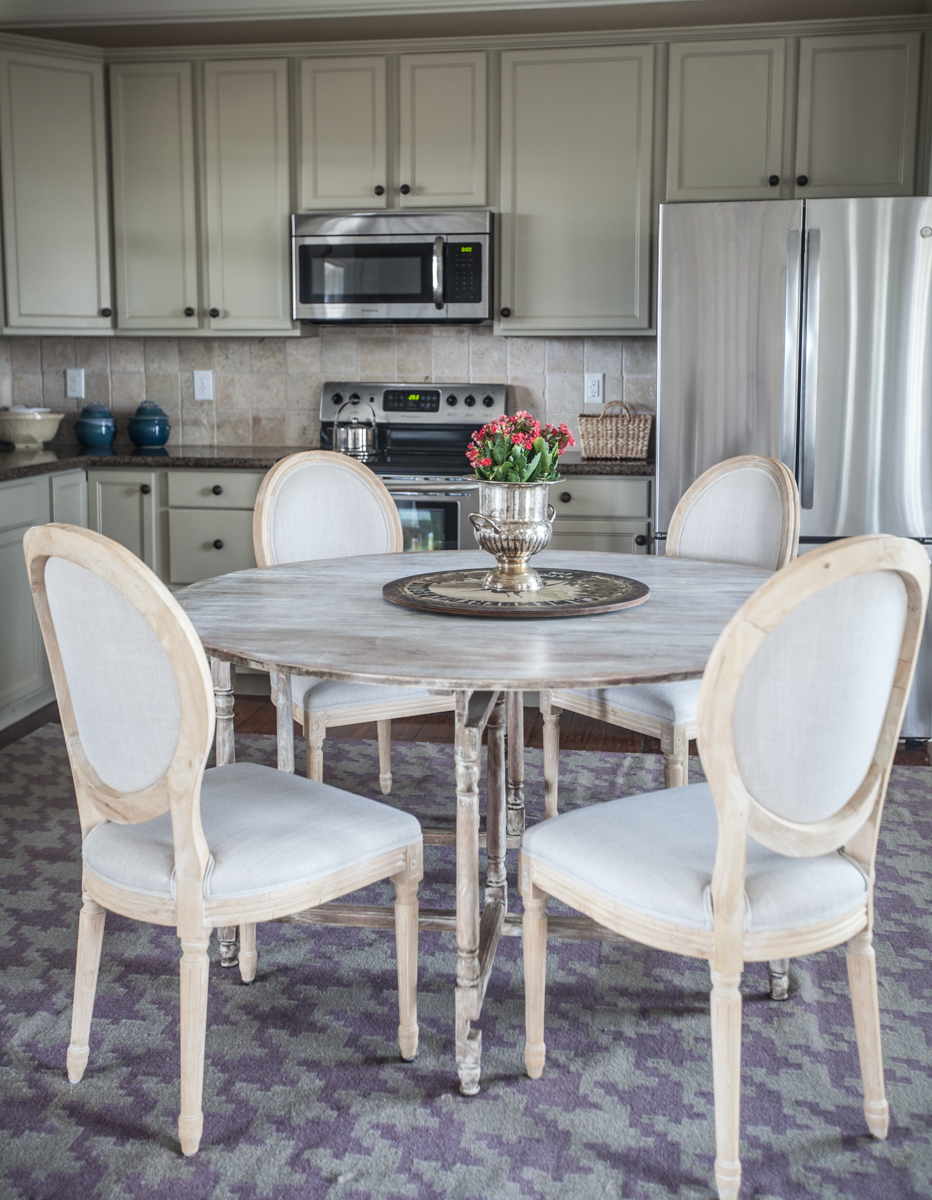 But before I started sewing the slipcovers, I remembered that I had made some gray linen slipcovers for these chairs several years ago.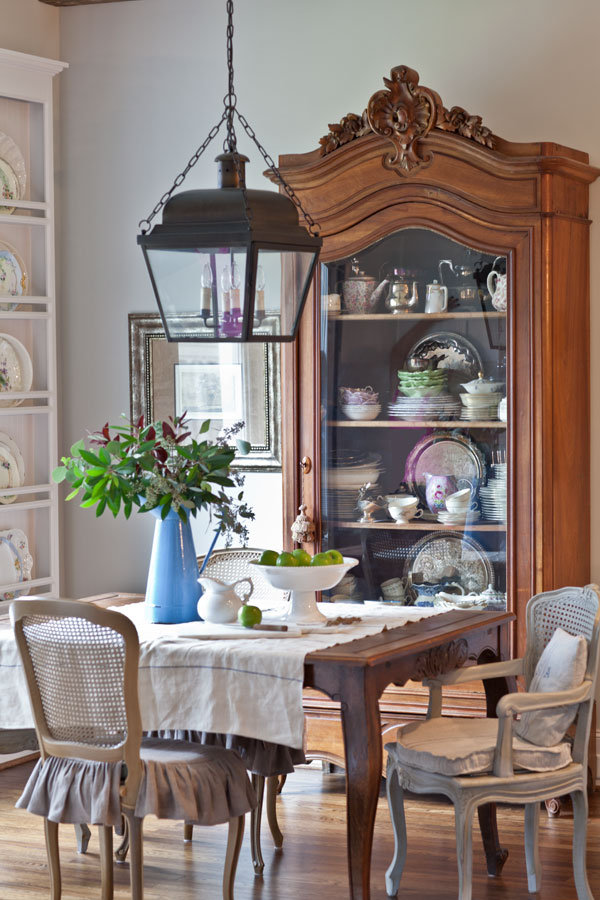 Over the years, the gray slipcovers were packed into the back of my armoire, and I replaced them with more colorful slipcovers.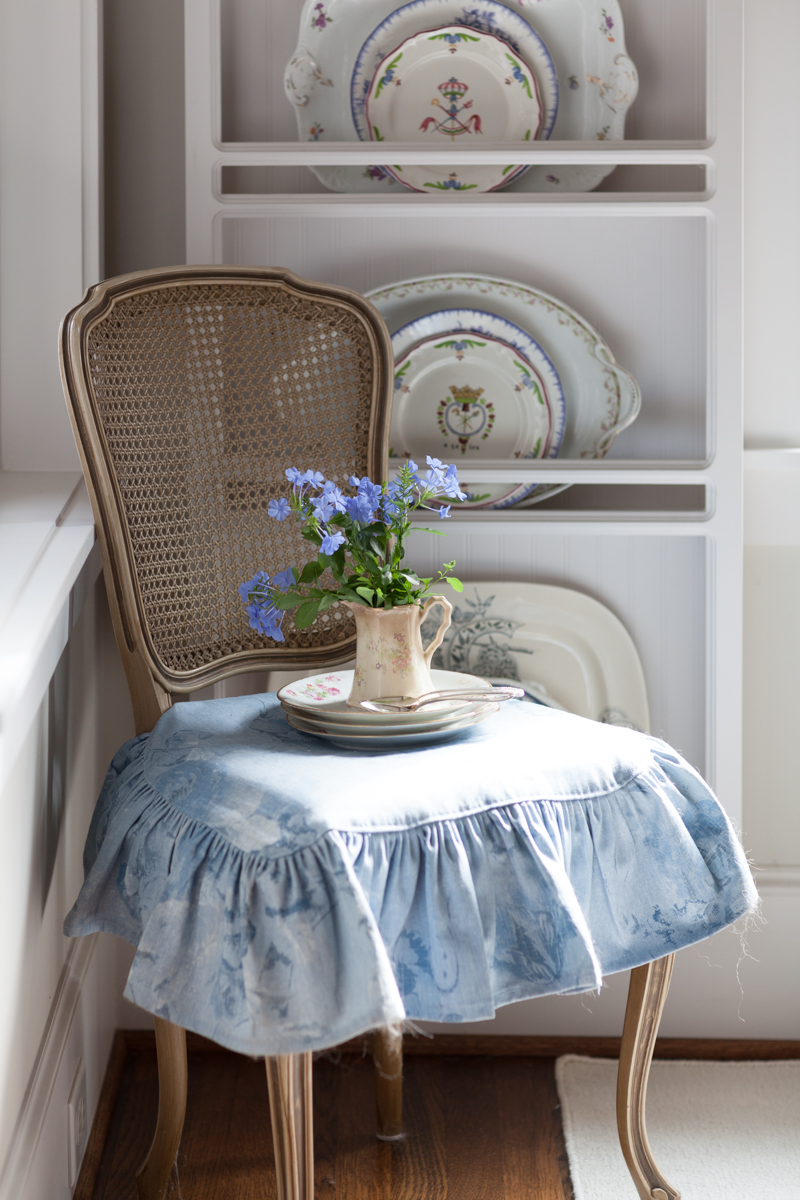 Yes Molly brushed past this chair and left some collie hair that I didn't see until after I took the photo. Any way I wondered if the gray slipcovers would work on the farm kitchen chairs and see for yourself! I still had some fabric left, so I added the ties at the back, and I had to add some ruffle to some of the covers, since some were originally for arm chairs and now I'm using them on side chairs. To see my tutorial on how I made these linen slipcovers. CLICK HERE.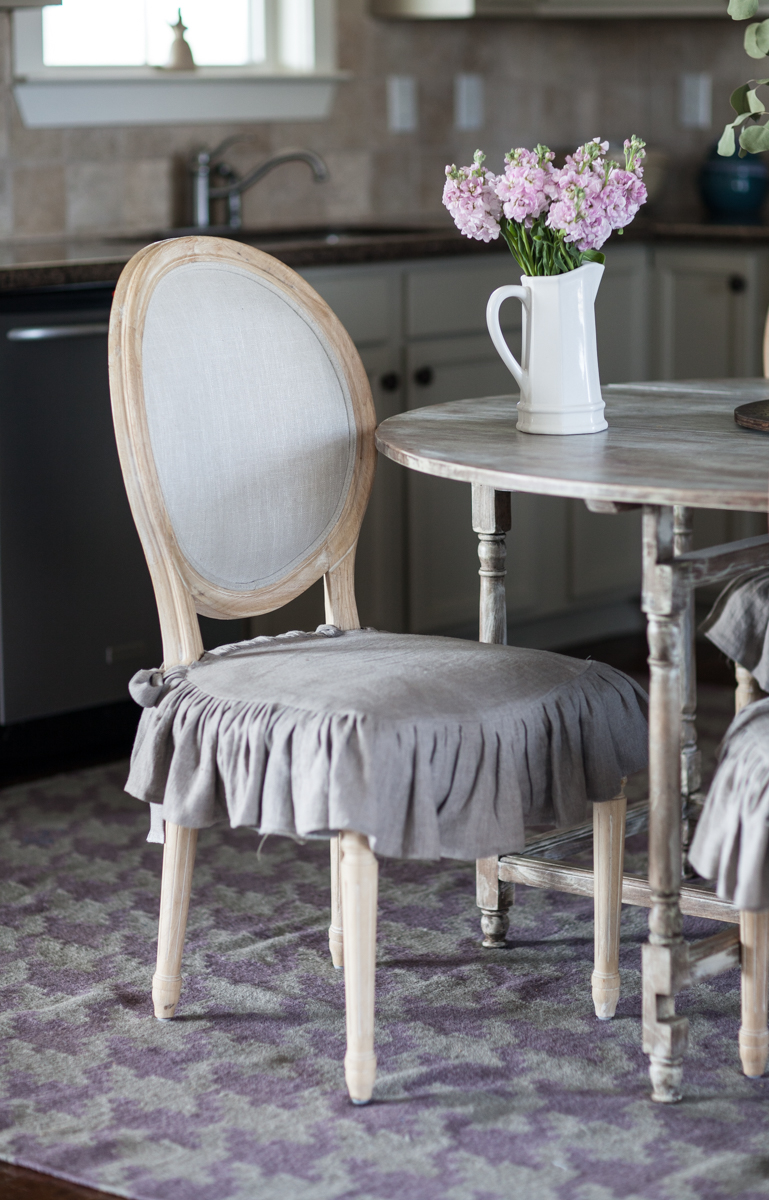 I saved a lot of sewing hours, using the covers I already had, and that made me so happy. They don't fit perfectly, but they're good enough for farm use. The rug has plenty of color, so the gray slipcovers are perfect for the room. I really like the look.
I also wanted to show our farm kitchen, because it isn't white. I know a lot of people don't have white kitchens, and I think it can be lovely, no matter what color your cabinets are. These are a greige color. The counter top is a brown/black/gray granite, which is apparently 'not on trend'.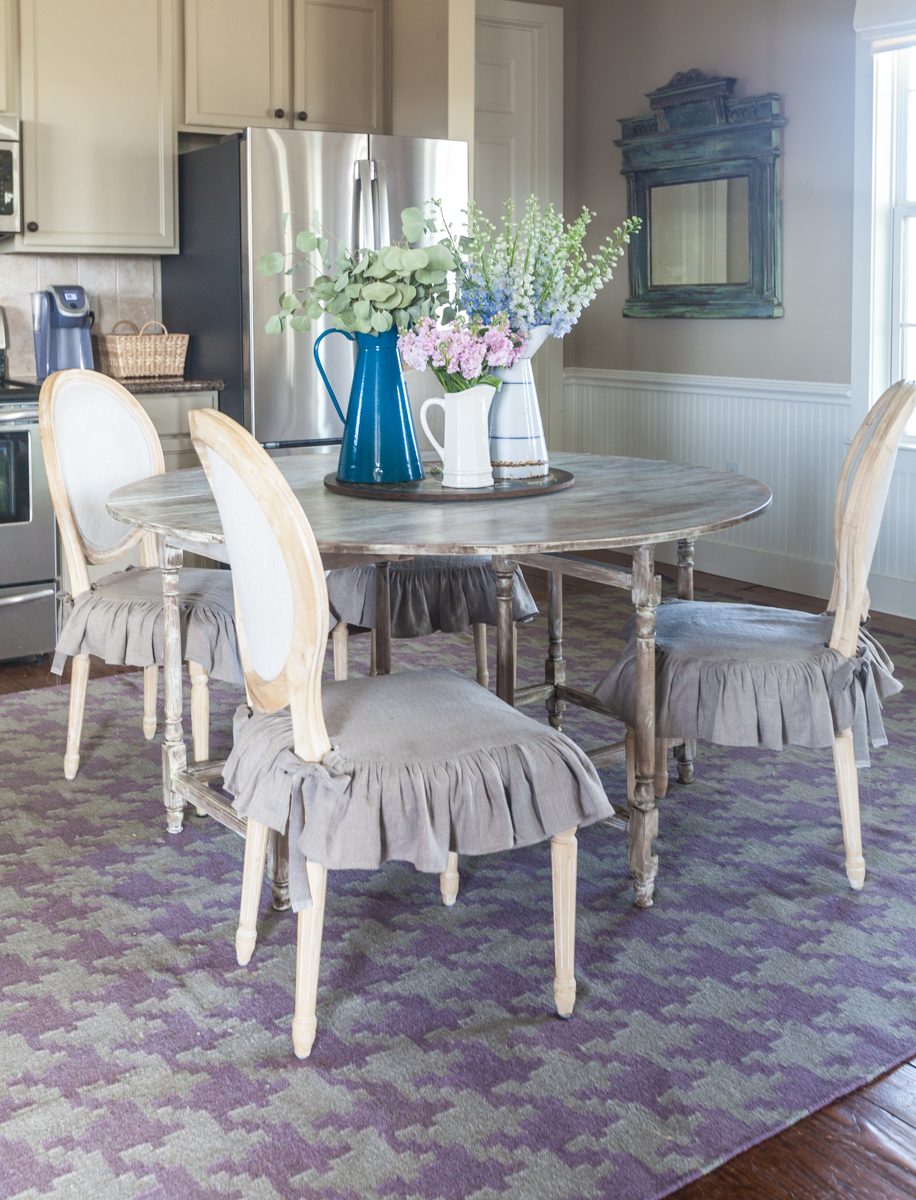 I think there's something to be said for being content with your home and loving it even if it isn't perfect and even if it isn't 'on trend'.  I hope you love your home, and enjoy it. There's always room for improvement, no matter what house you live in, but it's also important to enjoy your life now, not later when you get a new floor or a new kitchen. Enjoy the scuffed baseboards, and the smudges on the refrigerator. Our collie has scratched the floor at the farm almost everywhere, but we love her, and she's an important part of our family. The floor is just a floor. My father-in-law used to say when the grand-kids left his house, that it was good to get everything put back together, but it made him sad at the same time.