Well this might shock you, but my family sometimes accuses me of being more concerned about how things look that how well they function…. Okay so you're not shocked?  Heh, heh, me neither.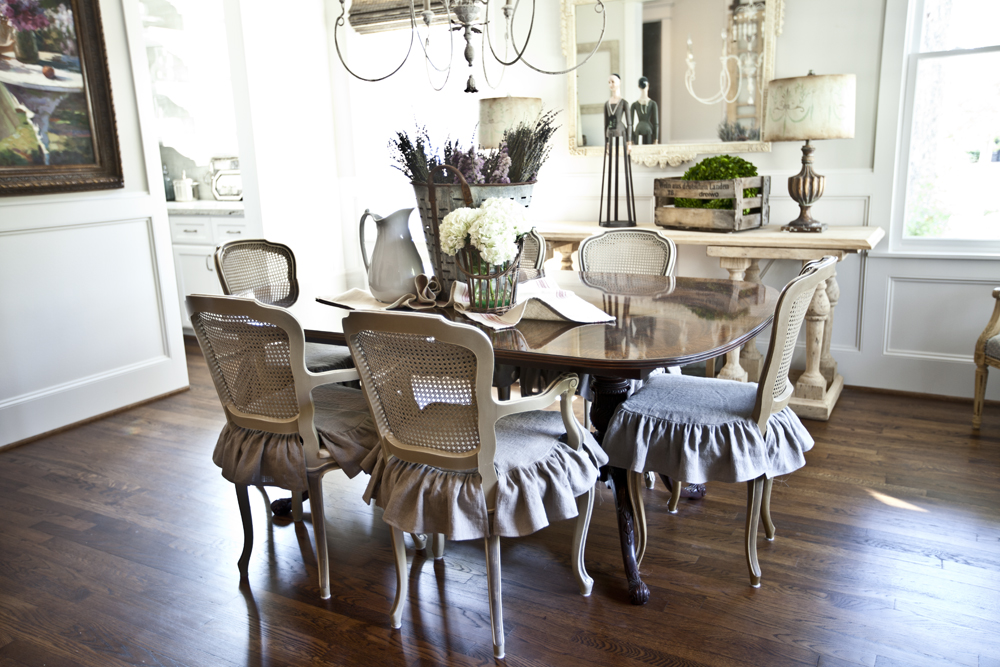 My husband thought I was nuts when I brought these chairs home from the auction. I said, "Look they were made in France and I found them at auction for about $50 each!!"  Mr. CH rolled his eyes at me. "I'm not sure Honey," was about all he said.  And the seats WERE in perfect condition when I brought them home. Sadly the first time I sat in one, the seat gave way.  Okay I weigh about 120 pounds, so I knew that was a bad sign.  I was going to need to fortify them.
The first thing I did was to make a template or pattern from a newspaper for the seat bottom.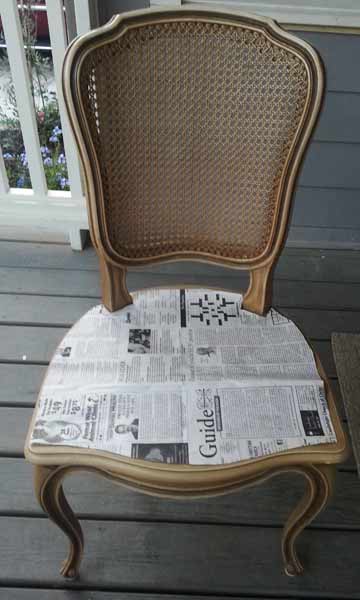 Then I used that pattern or template to cut a new seat bottom out of very thin plywood using my jigsaw.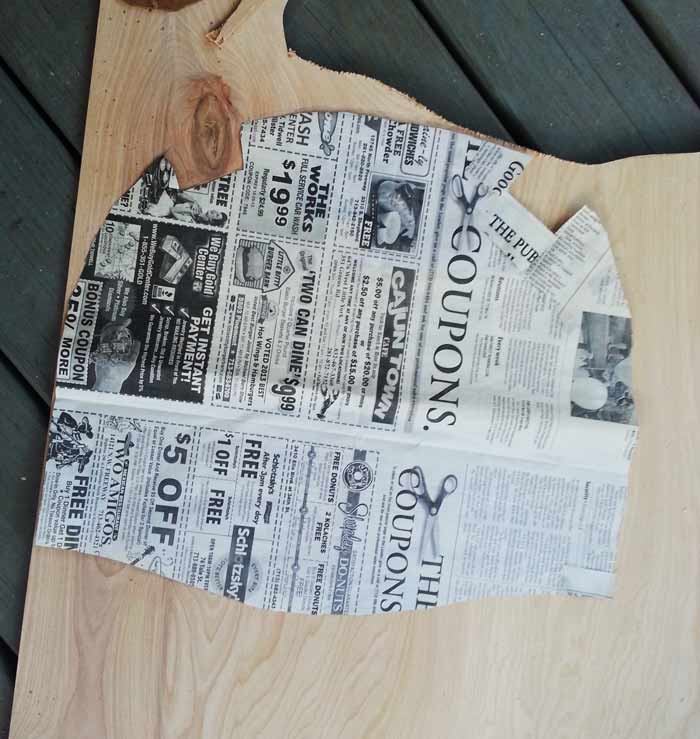 After the wood was cut, I added some strips of weatherstripping to the bottom to keep the new seat from slipping. Then I simply placed it on top of the chair seat.  On top of that, I added a no-slip cushion from a discount store. Then I set to work making flirty seat slipcovers from a beautiful gunmetal linen.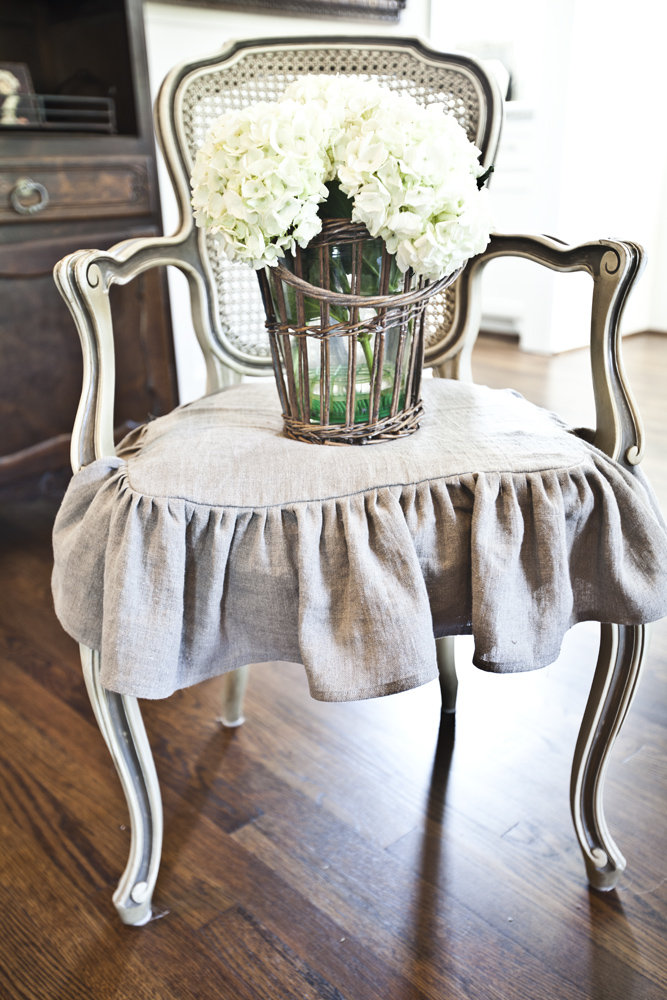 I used a ruffler attachment to make the ruffle. These were pretty easy and fast to make.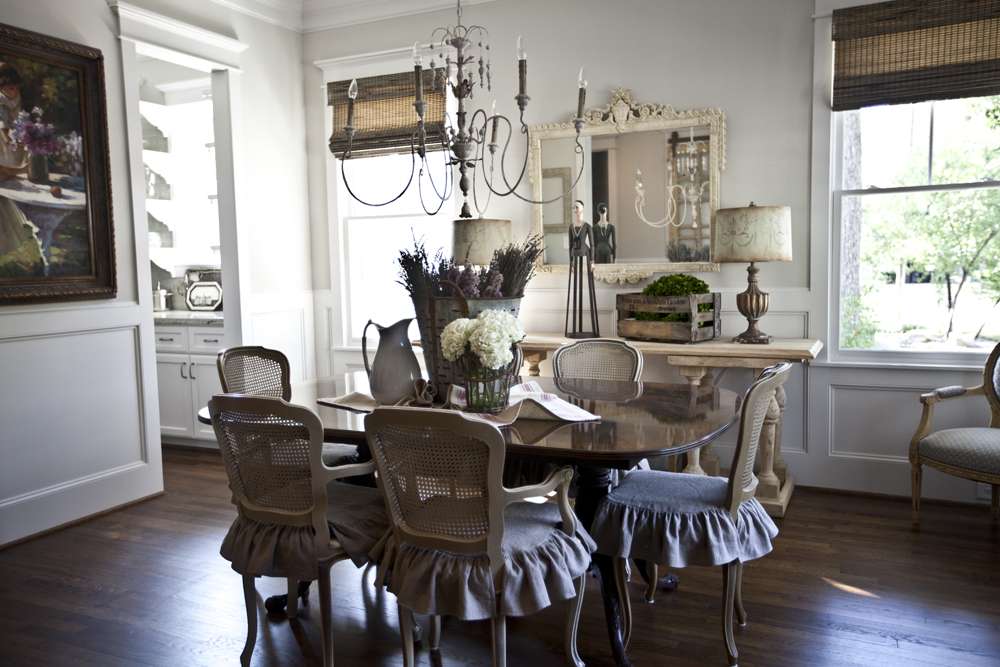 Here's what the room looked like before the slipcovers were added.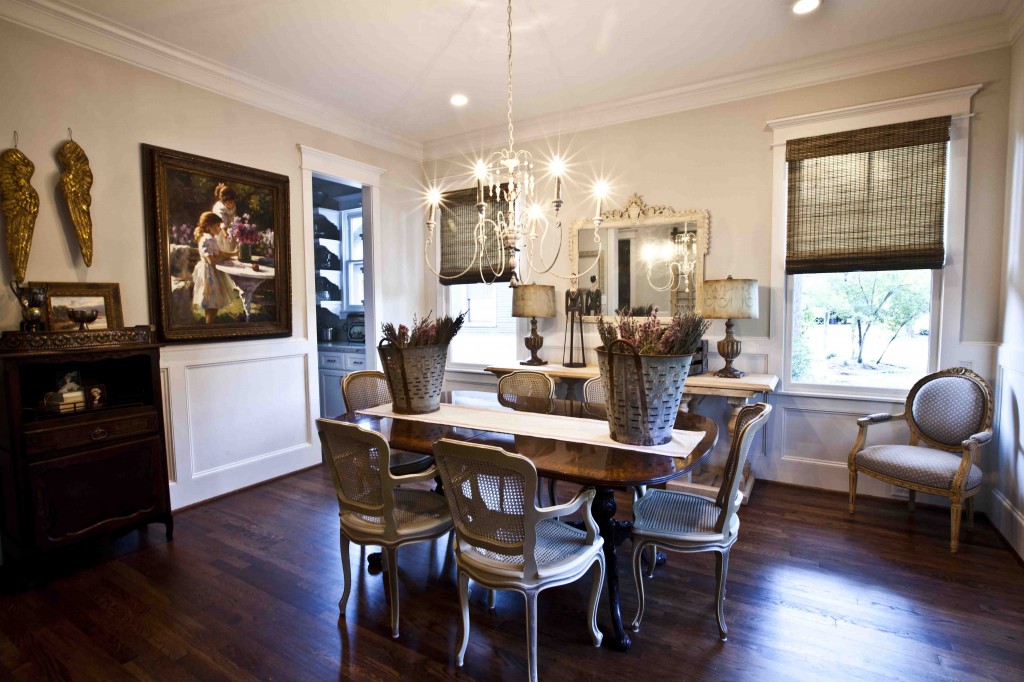 Although I like the room before, I LOVE it now.