Today I revealing my French chair slipcovers.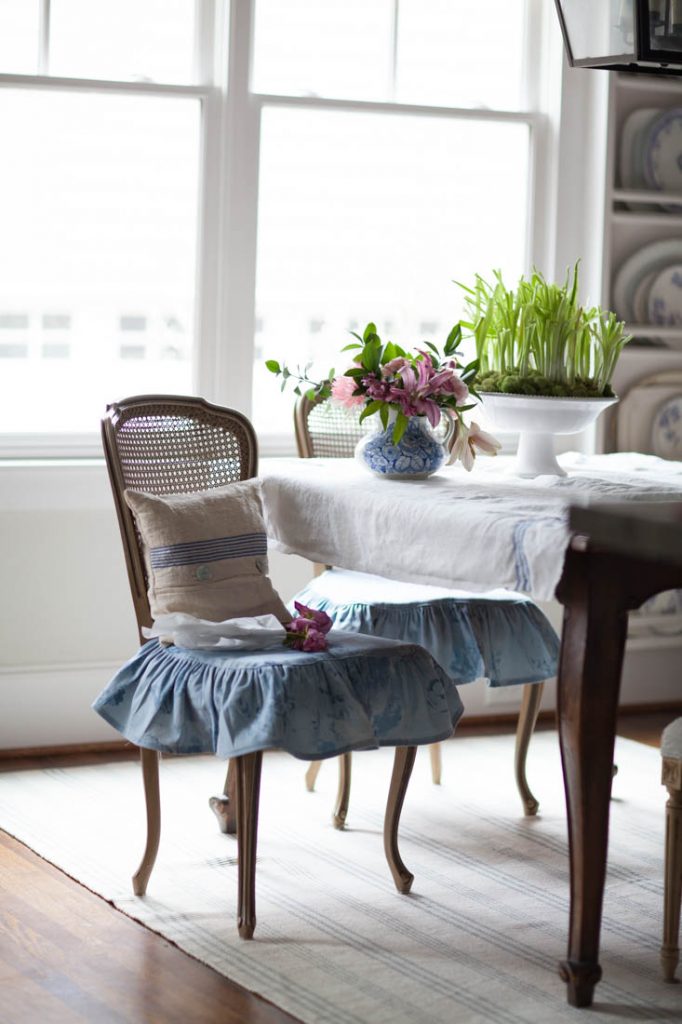 People ask me where I got the chairs all the time. I found them at a French antique auction, years ago. I think they might have come with cushions. If they did, I tossed them. I felt it was best to start fresh.
I've been spending time at my local Calico store looking at fabric, which is honestly a fun activity for me. I found this gorgeous blue fabric. It's called Brianna Floral twill in color Chambry by Ralph Lauren. I thought it was gorgeous, and although it has flowers, it also has birds on the pattern.
I want to show you the room before. I made these gray French chair slipcovers several years ago. The old slipcovers are a gray linen, which is elegant, but I was ready for more color and pattern.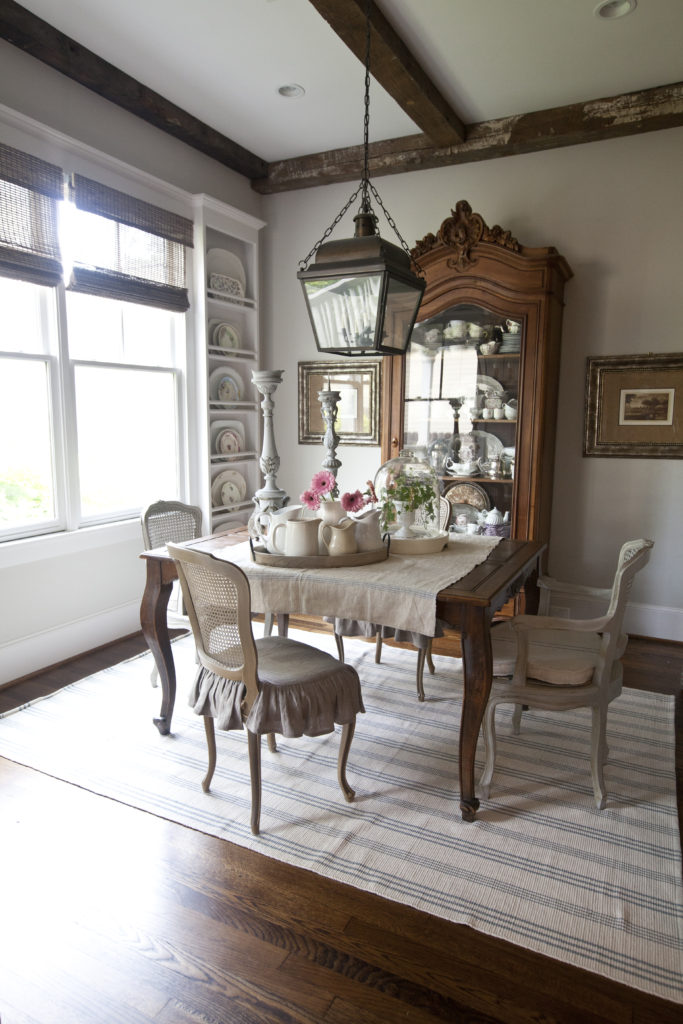 I made a long ruffle to go with the seat cover. The seat is also caned and breaks easily, so I made added more support to the chairs. You can see how I did HERE.
I feel like the new slipcovers add an airy, spring feel to my house.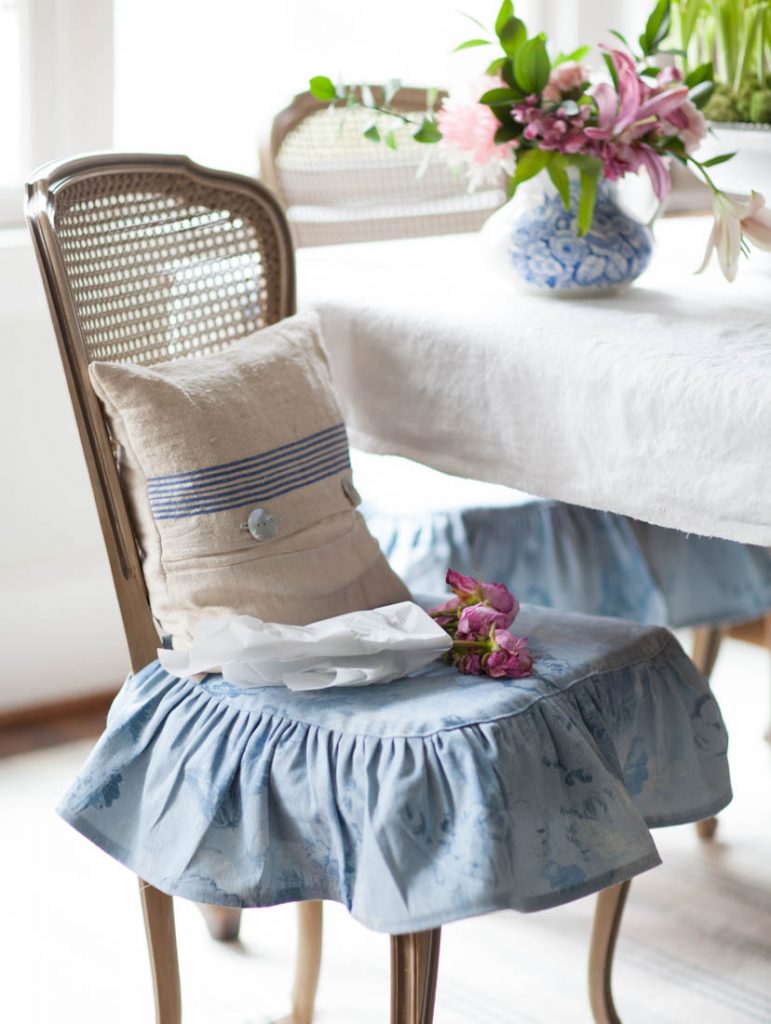 Once again I used my ruffle attachment, which makes sewing go so much faster. I have 6 of these chairs with 4 in my dining room. You can see the pink slipcovers HERE. The dining room chairs have arms, but the breakfast room chairs don't. The pattern on the fabric is very subtle.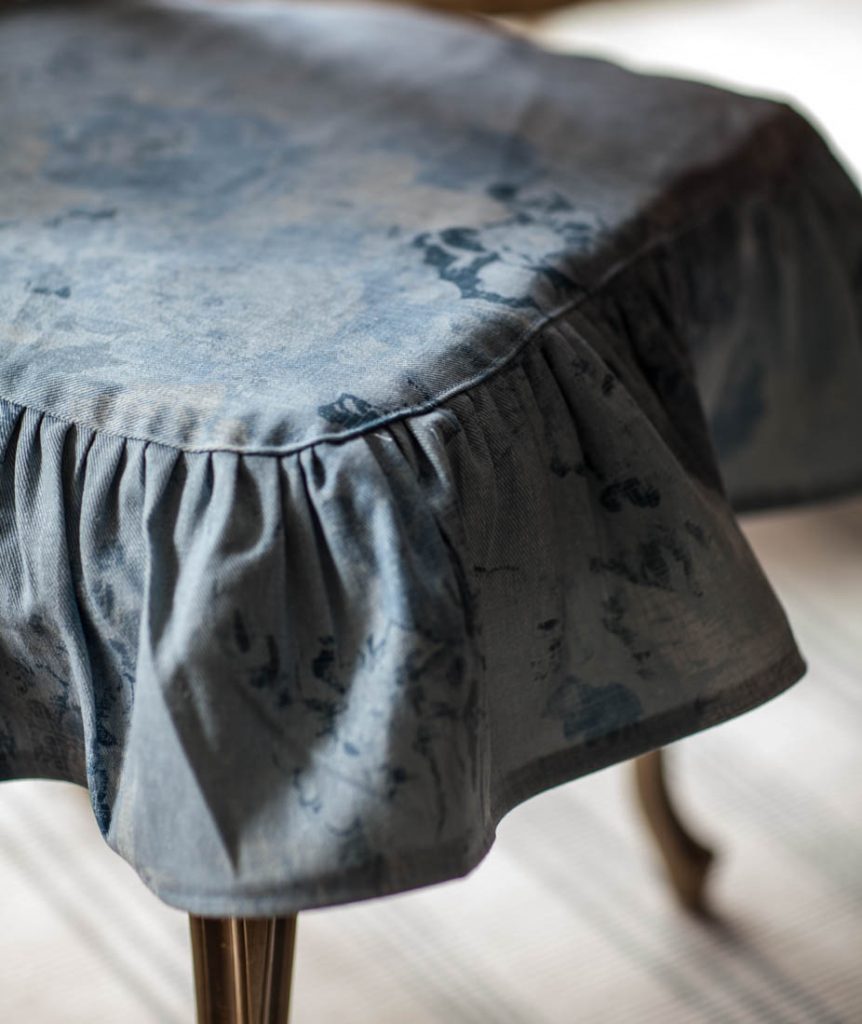 French chair slipcovers are perfect for chairs that need an extra something.