Thanks for all lovely comments about the scoop. It was a fun part of the blog for a long time. Now back to decorating. I love to show how you can buy one thing, but refresh several spaces. I bought a wall hanging for the farm CLICK HERE. Then the botanical prints that were at the farm were moved to above my bed CLICK HERE.  The plaque that was above my bed got moved to the hallway.
Here is what the hallway looked like before with the Louis Philippe mirror on the shelf. See the reflection in the mirror? That's the stair railing.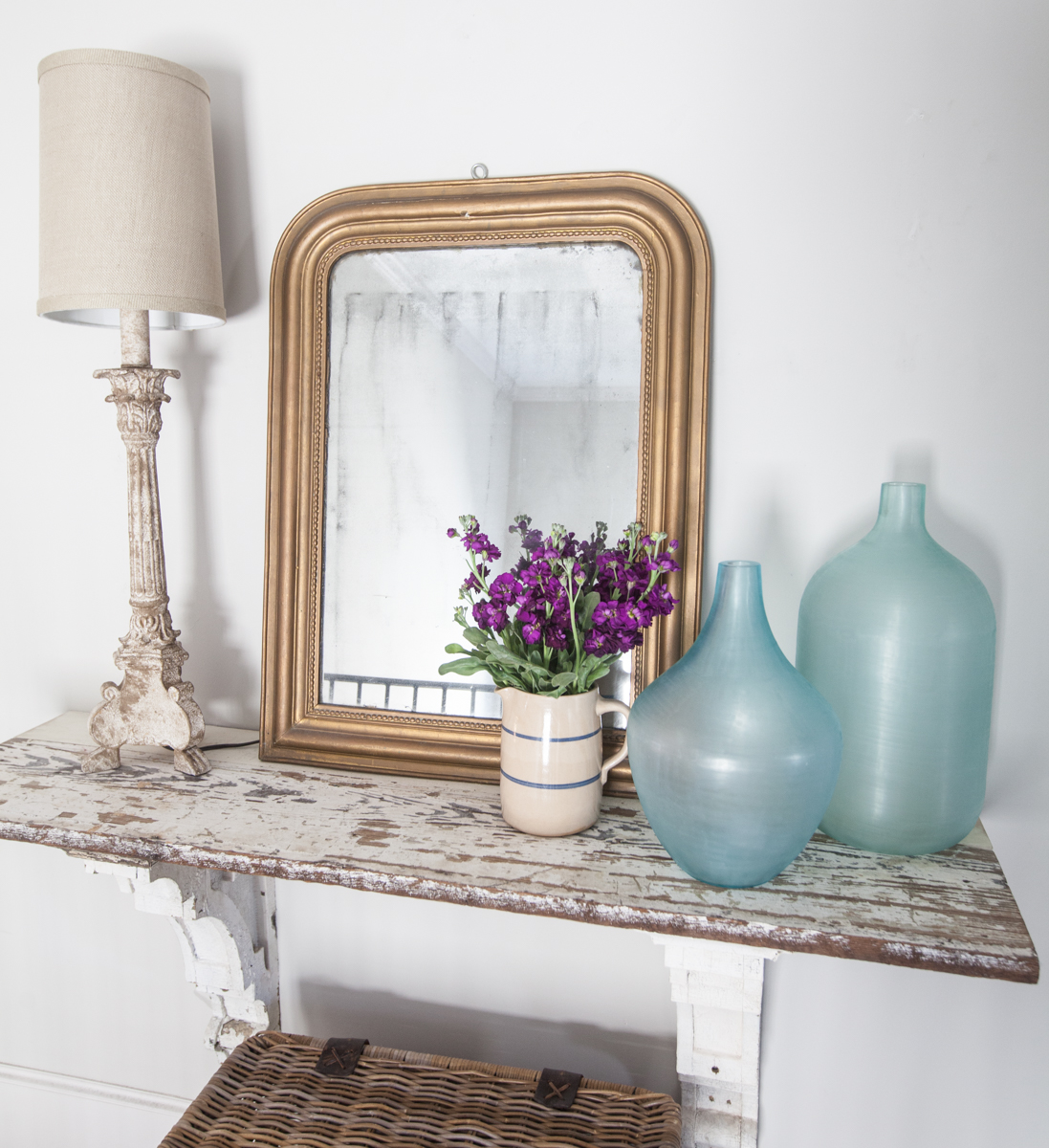 Now here is what it looks like with the plaque in here. It's been so cloudy, it's taken me awhile to get some good photos in the hallway. I have to make sure the shades are all the way up in the bedrooms, with open doors to get a good shot. I like all of the textures in here.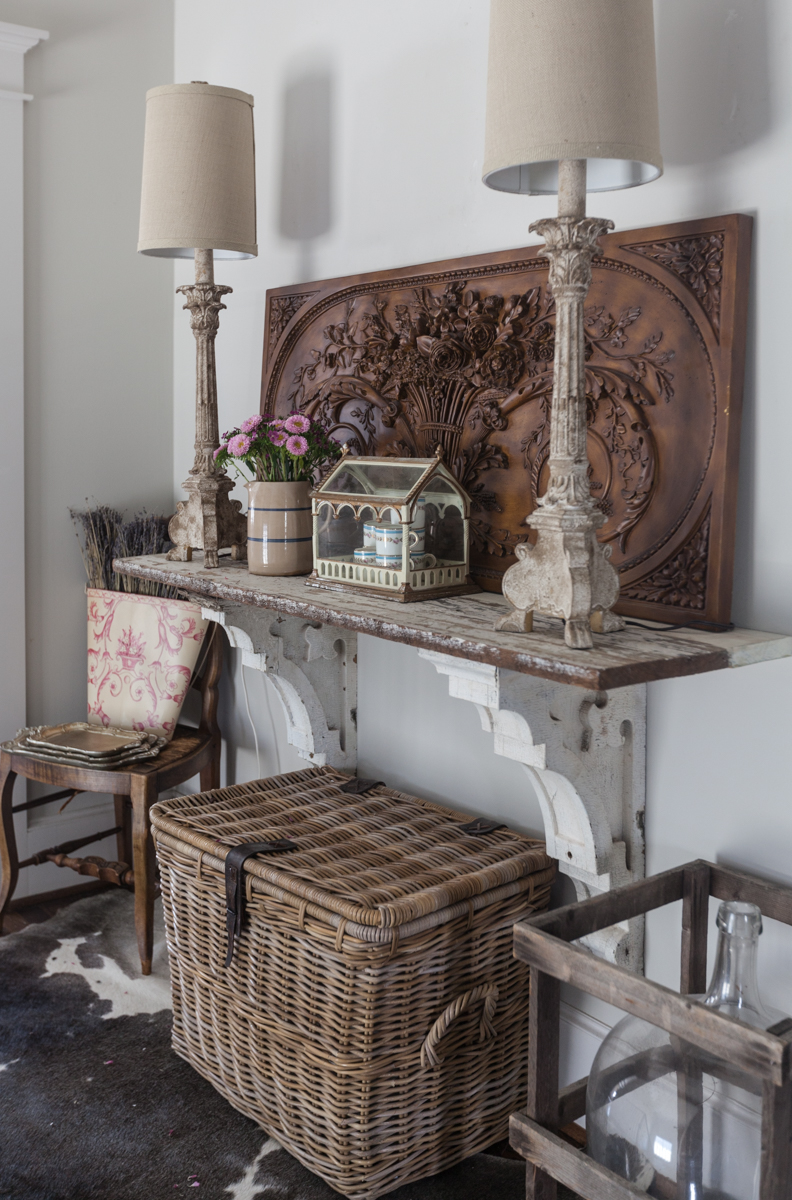 \
This little mini house is one of my favorite accessories. I bought it in an after-Christmas sale probably 15 years ago. It was filled with some Christmas faux florals that had been glued inside. I removed them and now use it to display little things. I found these sweet hand-painted demitasse cups and added them to the little house. The duck-egg blue really speaks to me! The plaque is from Ballard Designs and the pottery pitcher is vintage Marshall pottery.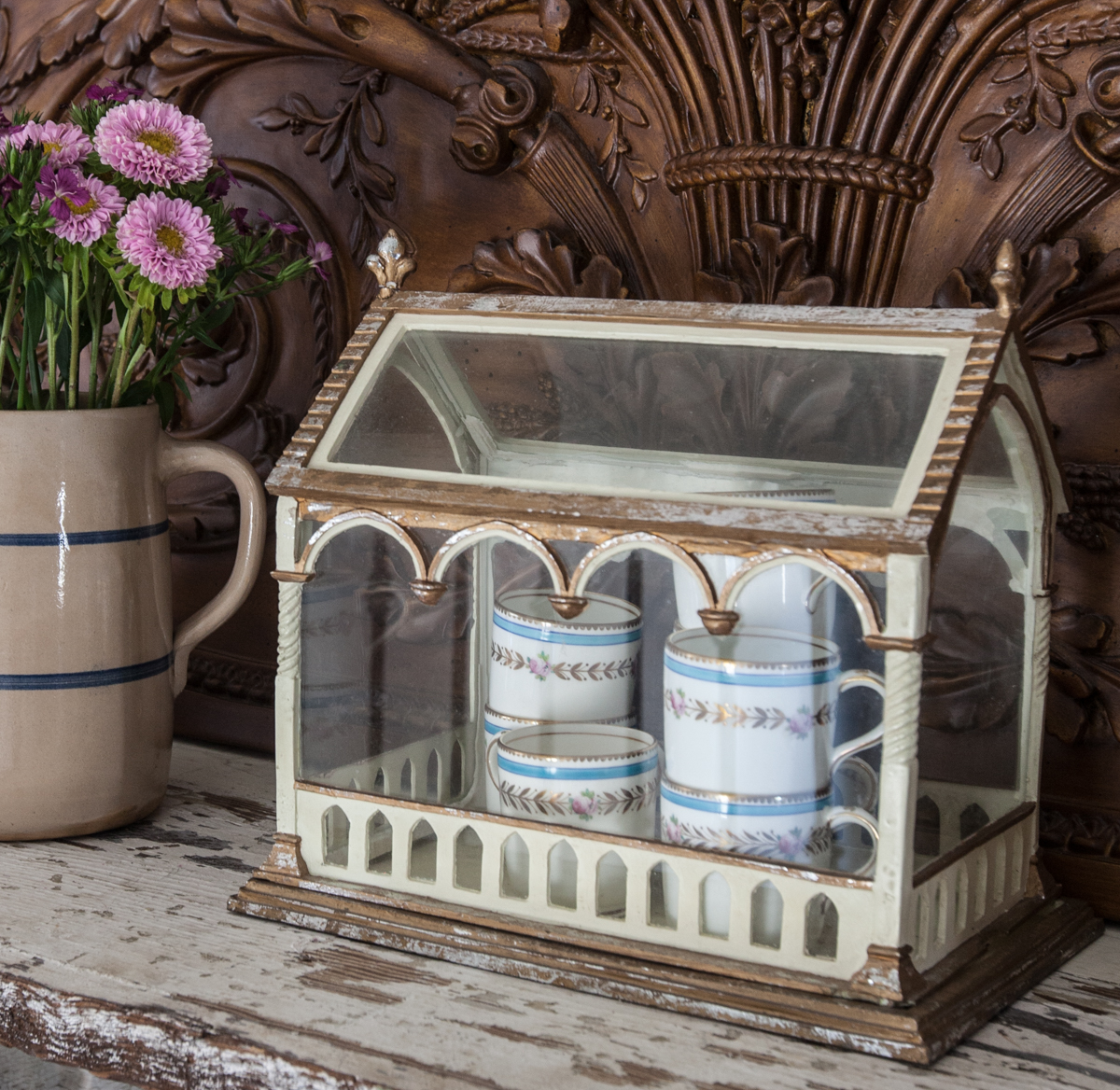 The plaque is really striking in person with lots of relief.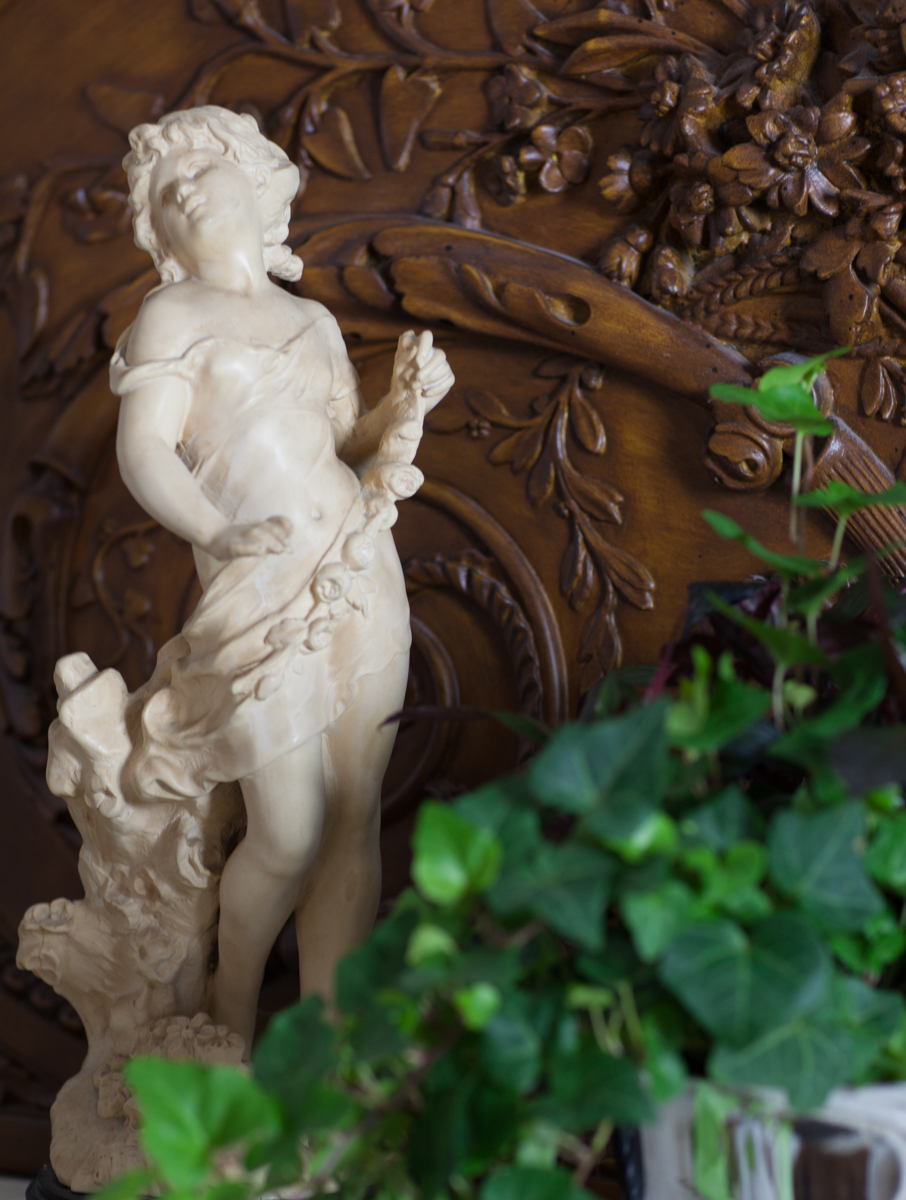 I like the plaque better here rather than over my bed, because I like breaking up the brown with some fresh flowers in front of it. Yes, I love neutrals, but I've been missing color, so I'm trying to add it back into my house with accessories and small things that can easily be changed out.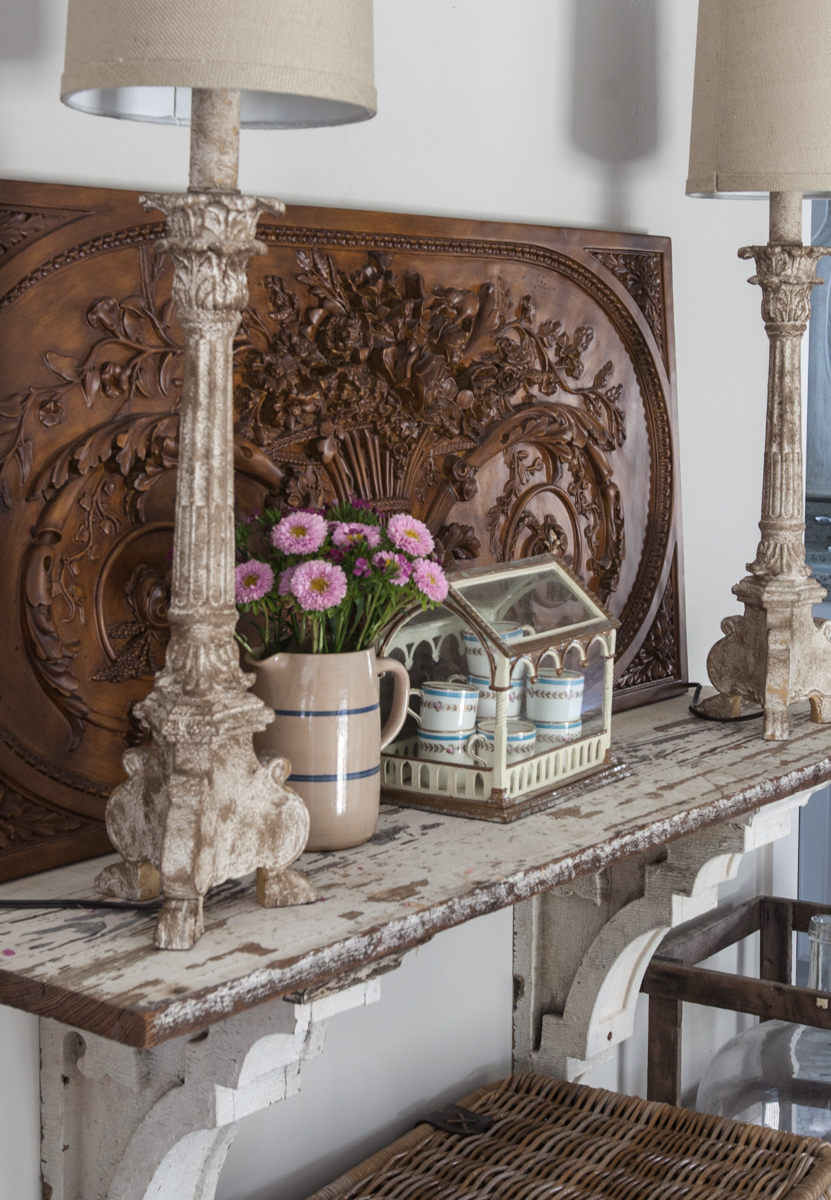 The mirror that was here, was moved to the study, and the artwork that was in the study is waiting for the perfect spot. For now (if you've been keeping track) that one purchase of the Swedish wall hanging provided 'new' artwork for 4 rooms. I do the same thing with accessories and with chairs. I think it's a fun way to refresh several rooms with just one purchase.