I'm adding some pink touches to my home lately. I do love the color and am adding it here and there. I've also been adding purple touches as you can see HERE.  I think pink adds some freshness to a room, and a little bit goes a long way. There's no need to go overboard at all. Here I've used a pink monogrammed heart pillow. I also added some pink flowers to the room.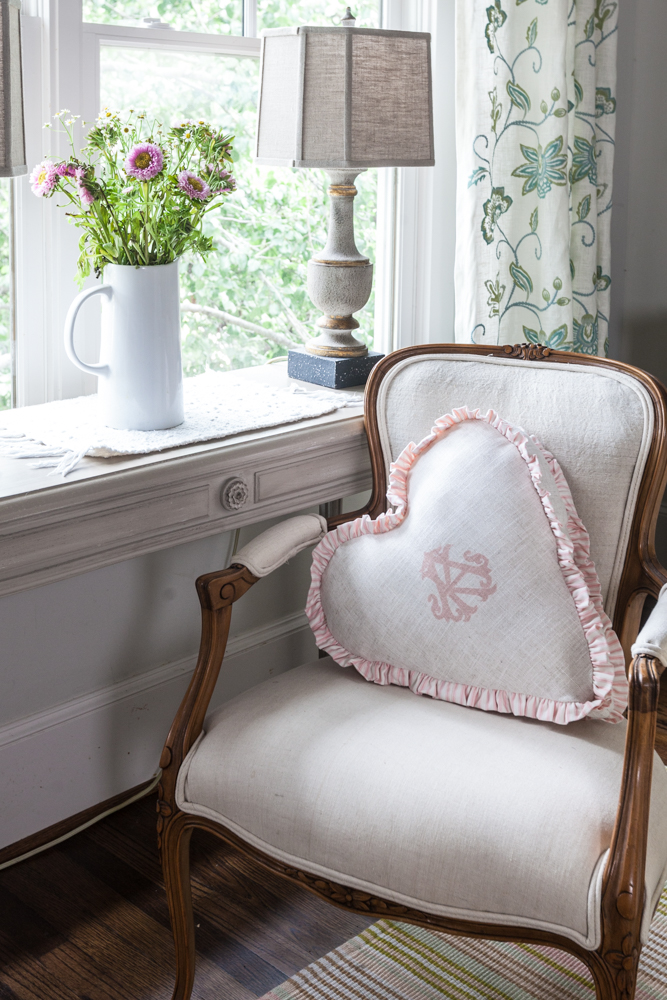 You can add pink to a room with flowers (real or faux)
pillows
throws
dishes
bedding
or artwork. Below, I used some botanical artwork to add some pink to the room.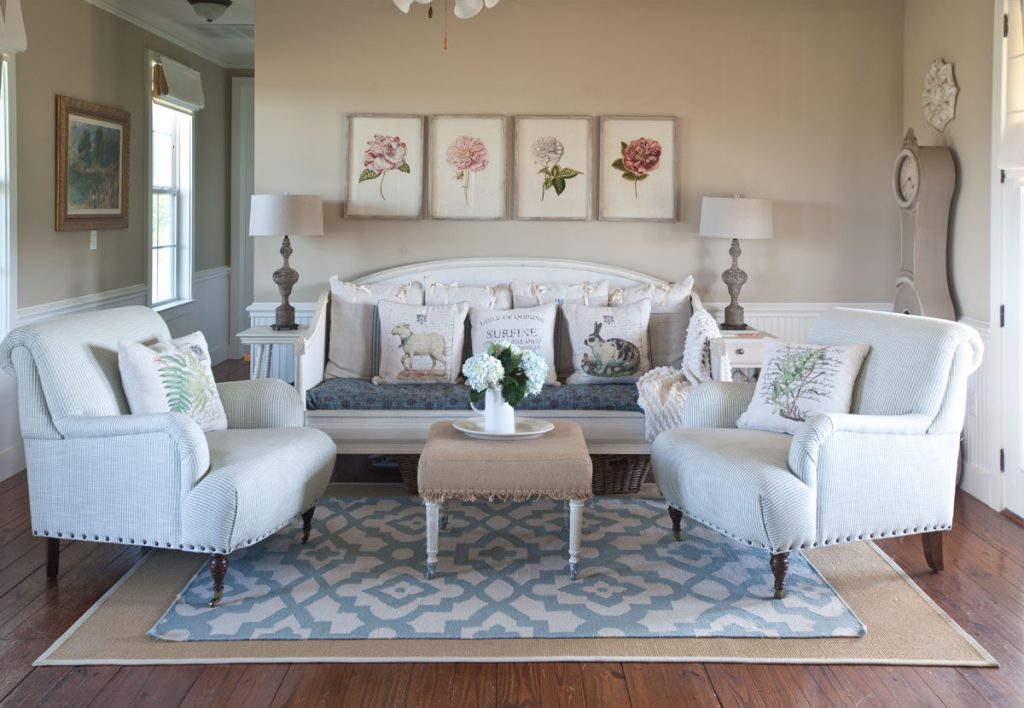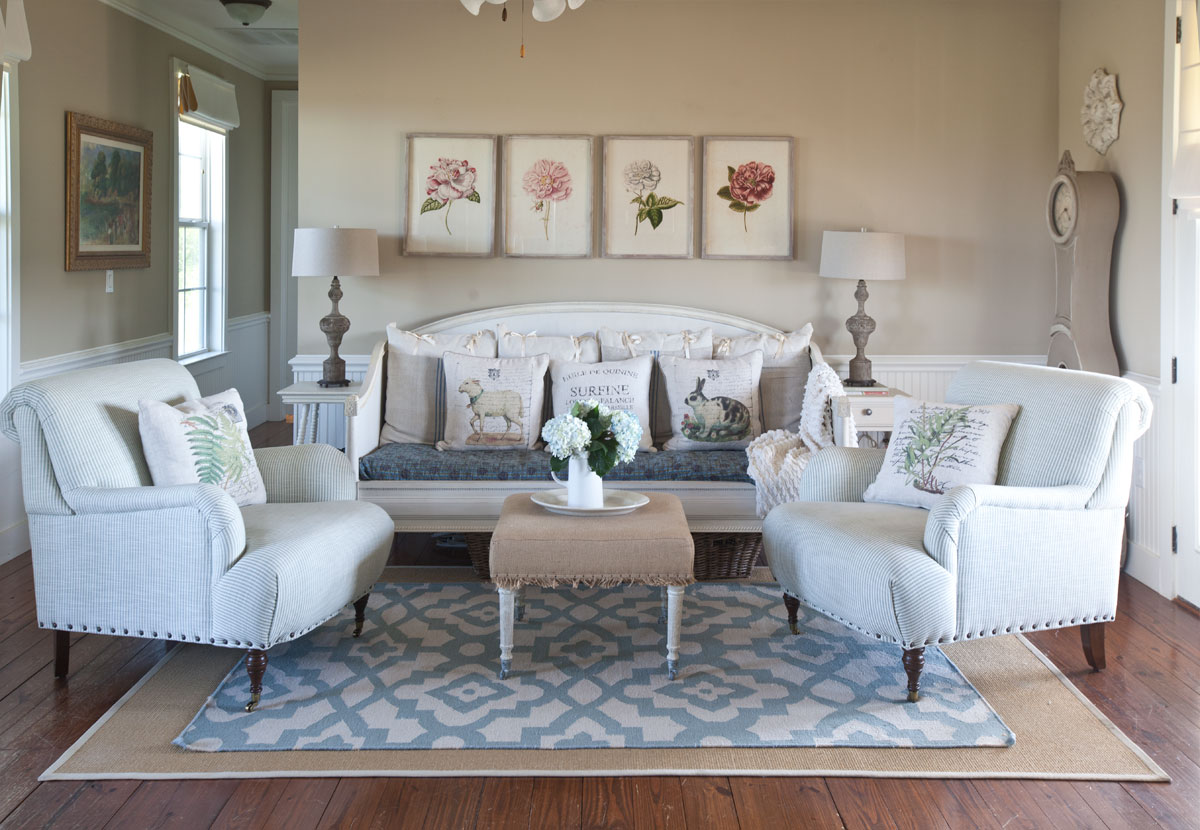 Today podcast episode is a really good one. It's about the pieces we recommend that you keep in your decorating arsenal. We use these pieces over and over again, but re-arranged in different ways.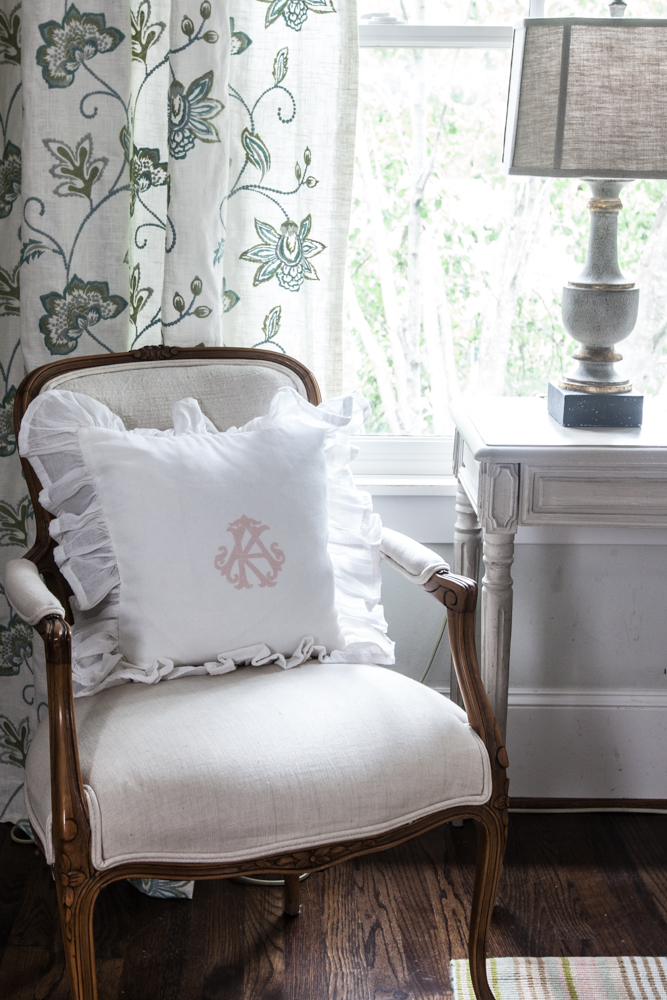 Here's a couple more pink pillows from our store.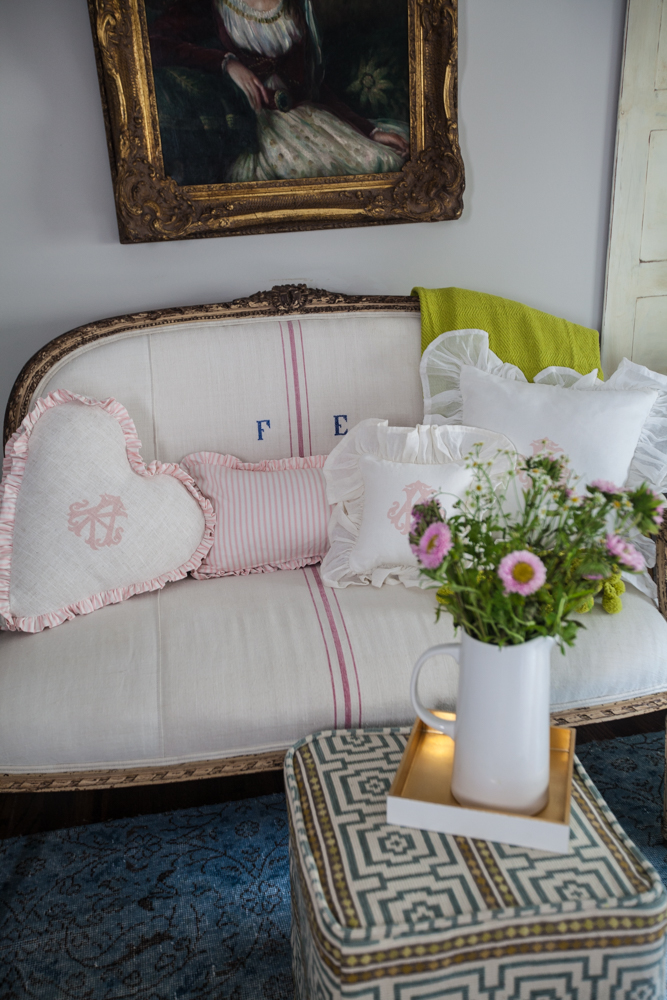 Here's another one in pink ticking with French script.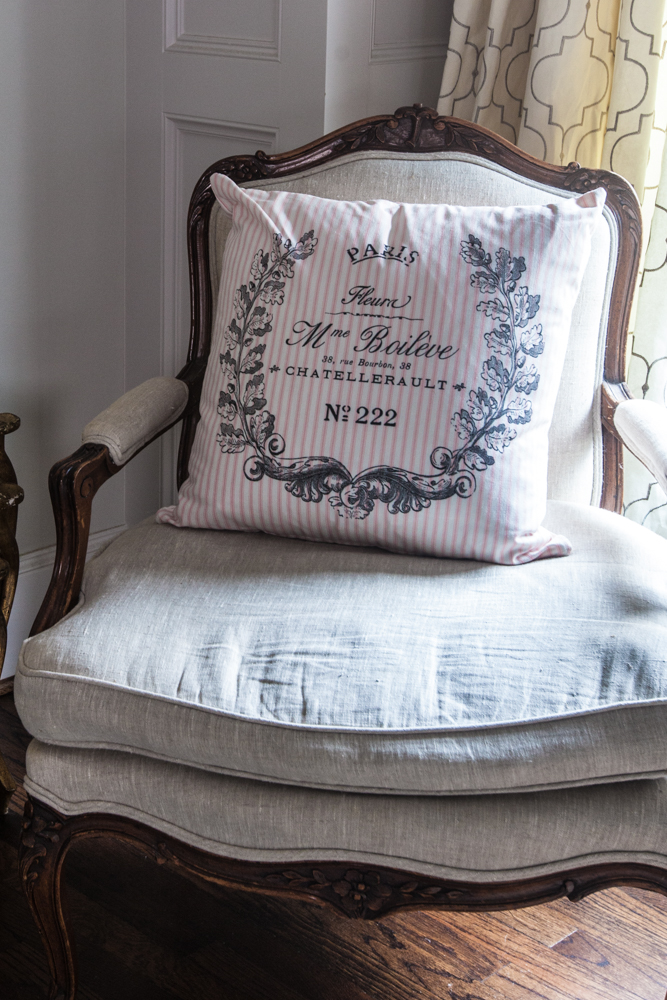 I've also recently changed out our gray dining room chair slipcovers for these pink ones. CLICK HERE to see more about the slipcovers. I think the pink color is perfect in here.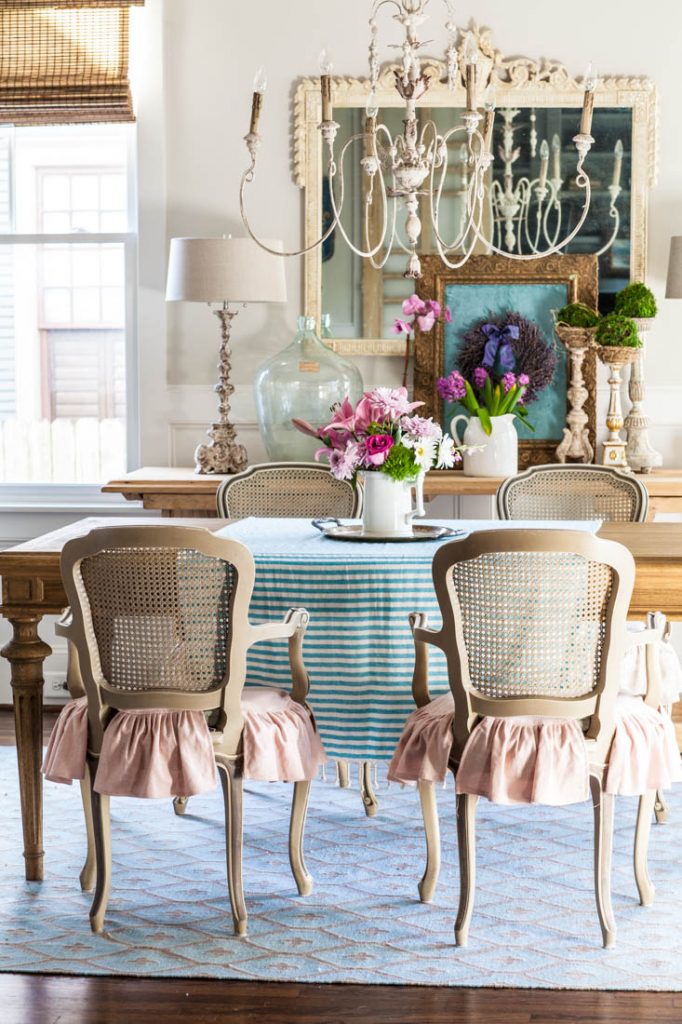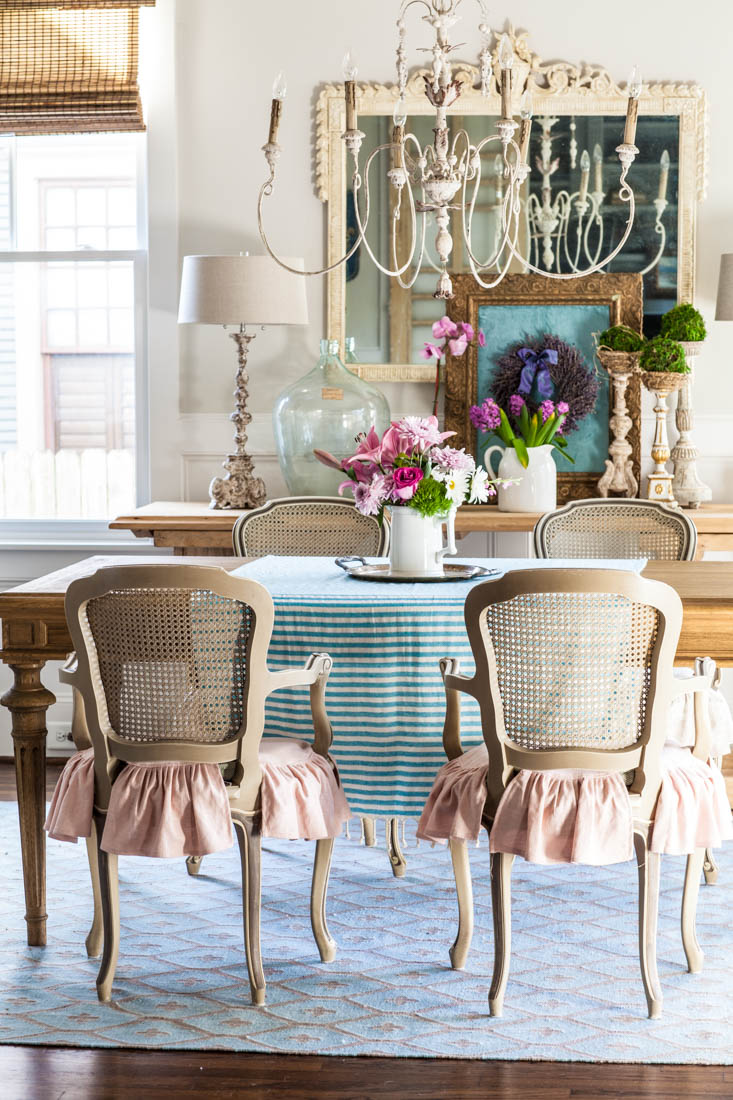 I even added these rose accents to my bedroom, CLICK HERE. Rose is a dark pink, so I'm including it in my pink post.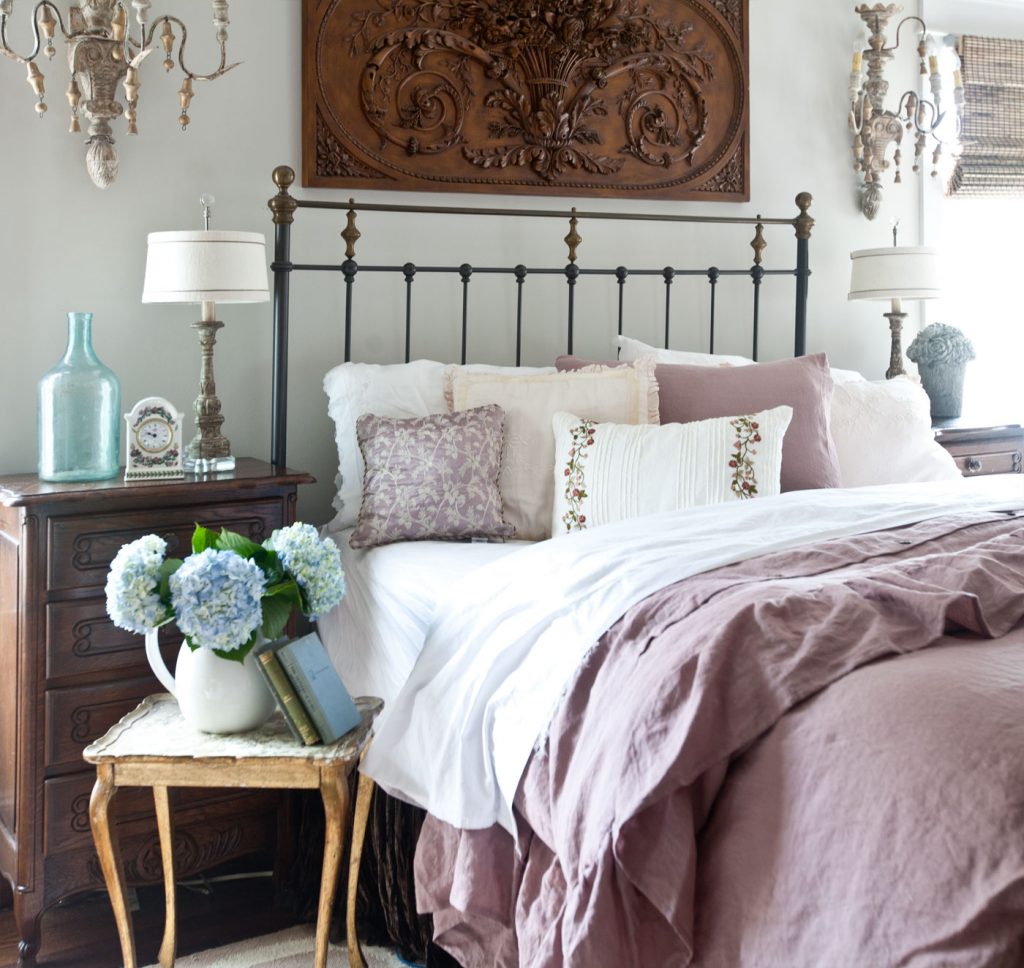 I wrote another post on using pink in your home, CLICK HERE
We went all pink in the girls' room. It's a girls' room, so why not? I made the curtains, but bought everything else. CLICK HERE for more information about this room.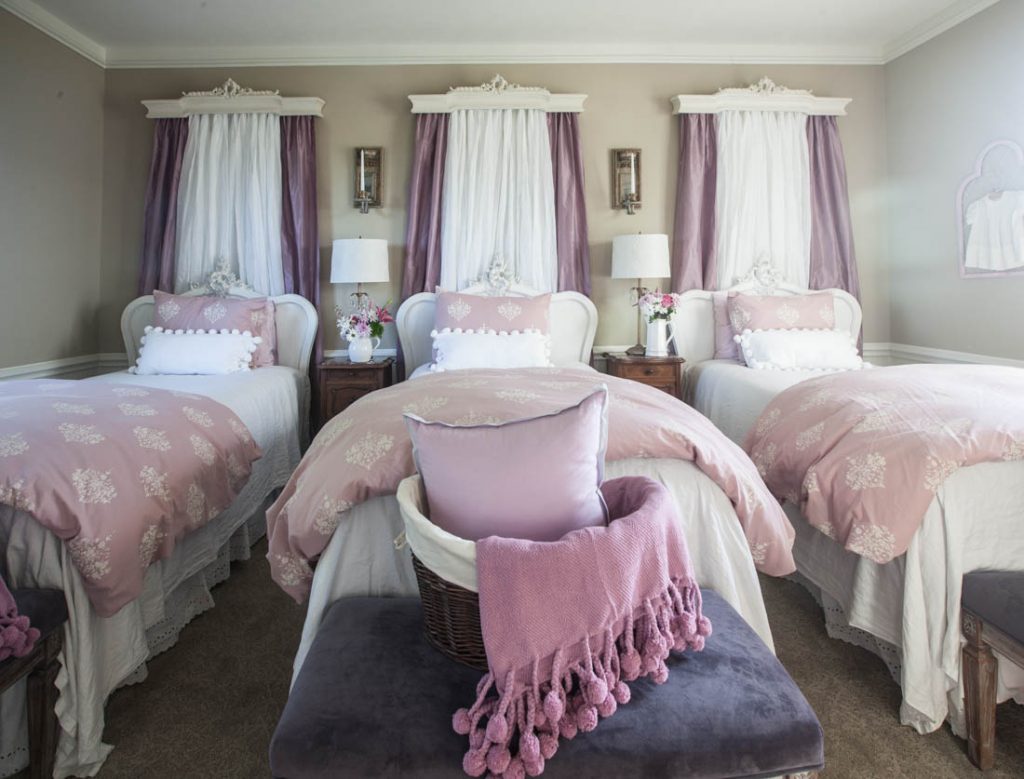 Well, pink isn't for everyone, but if you like pink, I hope this gave you some ideas on how to add it to your home. I've had a very neutral home for about 6 years now, and I'm really enjoying re-introducing some color here and there. I'm keeping most of my pieces neutral and adding color in small ways (for the most part) that can easily be changed out.