This makes my 9 year anniversary of blogging. It's hard to believe I've been doing this for 9 years. I am still here, because you're still here, and I can't express how much that means to me.
As an Amazon affiliate I can make a small commision on qualified sales. 
I appreciate you so much, and I could have never had the success I've had without you. When I was a winner of the Annie Selke rug design challenge in 2017, so many of you came through for me. Without your votes, there is no way I would have been named a winner. And the fact that my book French Accents is still selling so well again is thanks to you!
It only happens because of your support. Finally, the podcast Decorating Tips and Tricks has had over 3.5 million downloads. If I have learned anything for all of this, it's that I owe my thanks to so many people.
So when I look back over the last 9 years, I have so many fond memories of seeing many of you at Round Top and at book signings. Please know that you are the best part of my blogging journey and I will always be grateful to you. When it all started in March 2011, I just wanted a place to share my projects with like-minded people. As I've said before, the only two people that read my blog back then were my friend Peggy and myself. Even my mom wouldn't read it, and still doesn't! It's grown a lot over the years, and I've been given so many opportunities that I never dreamed of. One of the biggest highlights was landing on the cover of Country French magazine in 2015.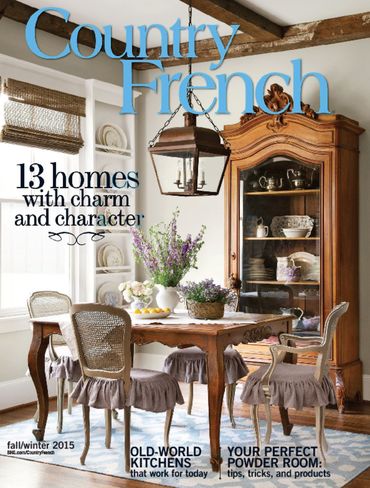 Then there was the cover of Prairie Style Magazine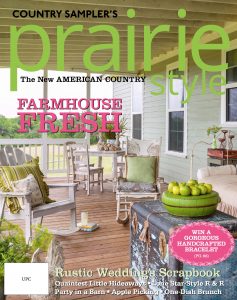 and the cover of Romantic Homes.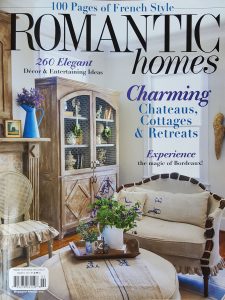 There are so many other amazing things that have happened, but the point is that this is my happy place and you make it better by being here.
Edith and Evelyn Vintage | How To Create A French Trumeau Mirror
French Country Cottage | 7 Things to Do in the Wine Country
Maison de Cinq | Romantic Spring Table Setting in Purple & White
Shabbyfufu | Parisian Style Table Setting Ideas
Cedar Hill Farmhouse | My Favorite Daily Routine
Designthusiasm | 7 Simple Tips for Styling a Spring Vignette