My daily routine includes something that always makes my day better. I have my breakfast tea in the morning, but that's not the important part. I like to set it up like I'm in a 5 star hotel. I set out a linen napkin, a beautiful teacup, and a silver spoon. No I don't have room service to bring it to me, but I enjoy it as much as the tea they do bring with room service. (Actually it's better than room service tea, because it's still hot!) I know people say that china and silver are too much work to use every day, but here's the deal. If you are talking about a service for 6, then I agree that's a lot of work to do every day. If we are talking about a teacup and silver spoon for one person, it's really not a big deal to clean up. I think this is a habit that makes my day so much better. Every day feel special when it starts off this way.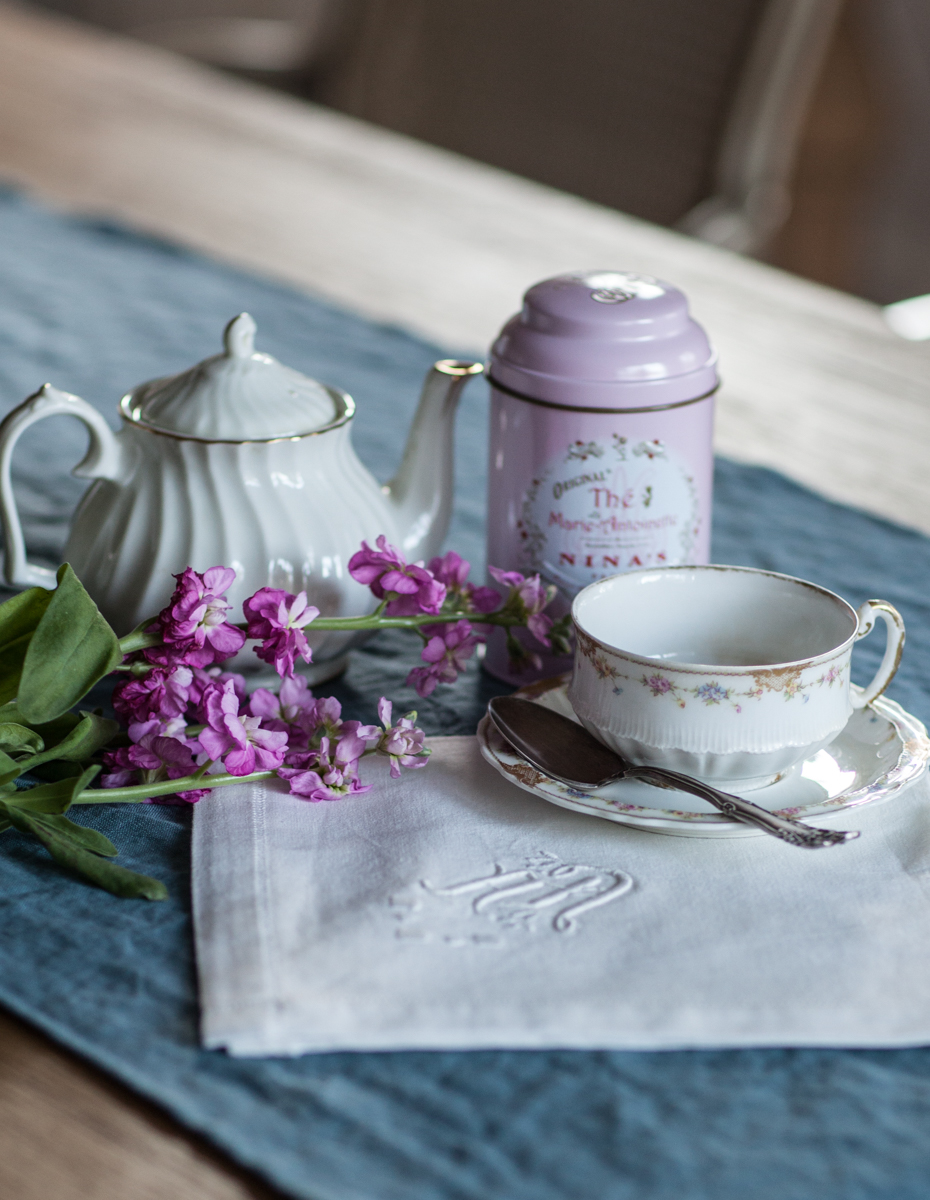 I was just at the Houston Design Center's Deck the Halls opening last night. Steve Schreve, President, USA Baccarat, spoke about how he uses Baccarat every day. He said we shouldn't save the good stuff for only holidays. I agree! If you have nice dishes, silver, or crystal, enjoy it, use it!
I love silver-plate napkin rings for my linen napkin. I don't use these for every meal, but I'm thinking about it. Why not? The napkin rings don't need to be washed.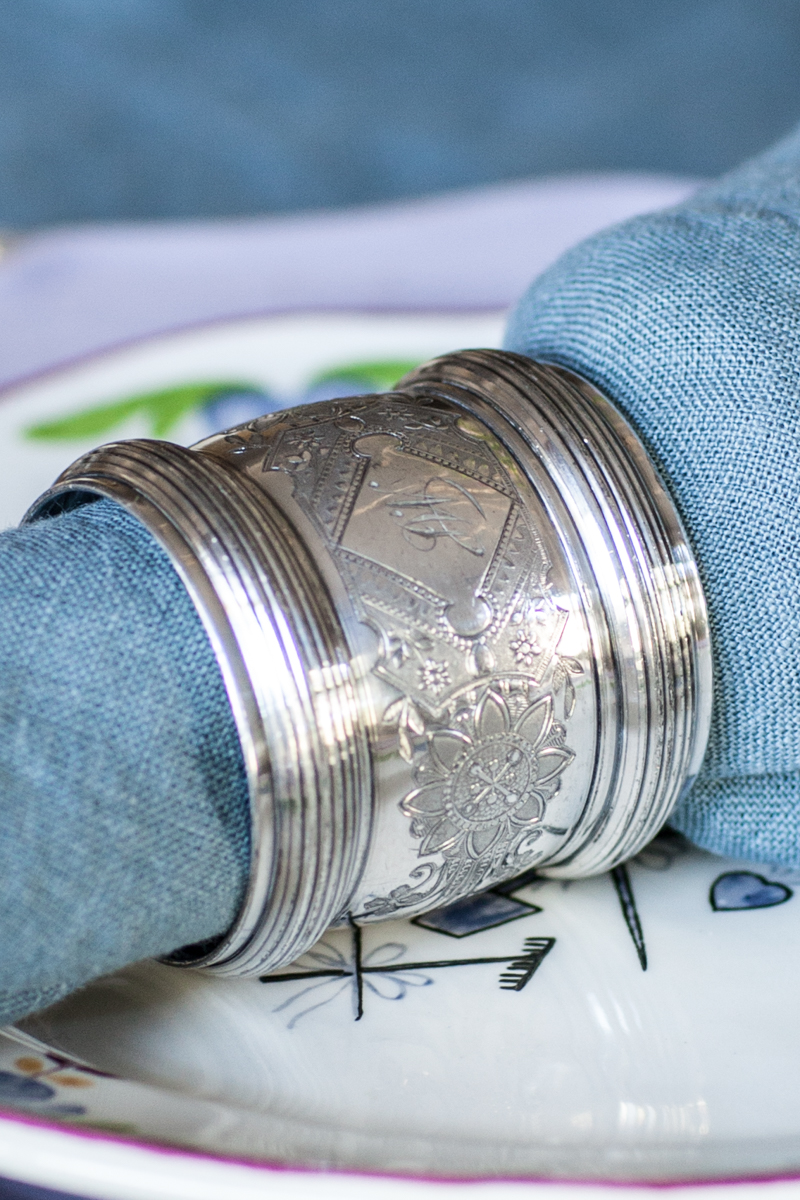 I think paper napkins are practical and fabulous for many purposes, but they're not elegant. Sometimes I just want something that feels very special, and linen is the way to go!  When everyone used linen napkins for every meal a hundred years ago, they used the same napkin for several days. So they can be used more than once if need be.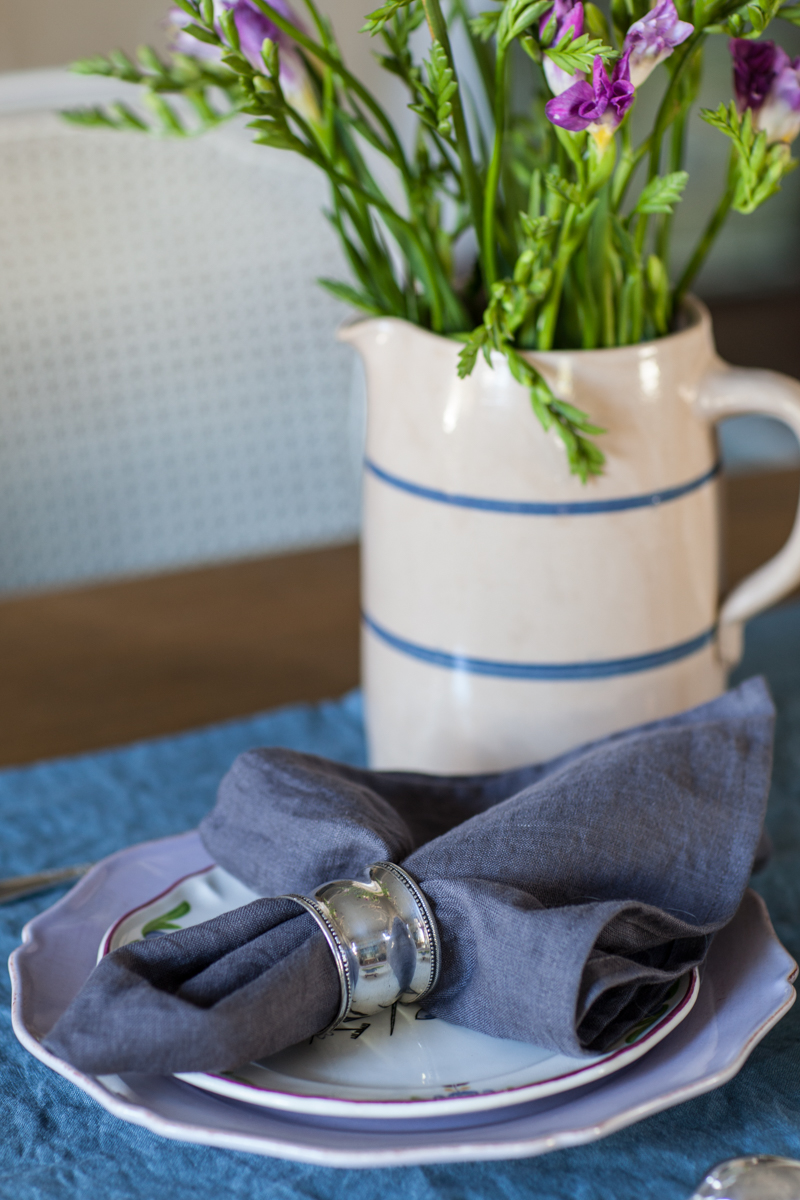 I also enjoy a spot of tea in the afternoon with a tea cookie. They are a simple butter cookie made to go with tea. They taste best when served on a pretty china plate.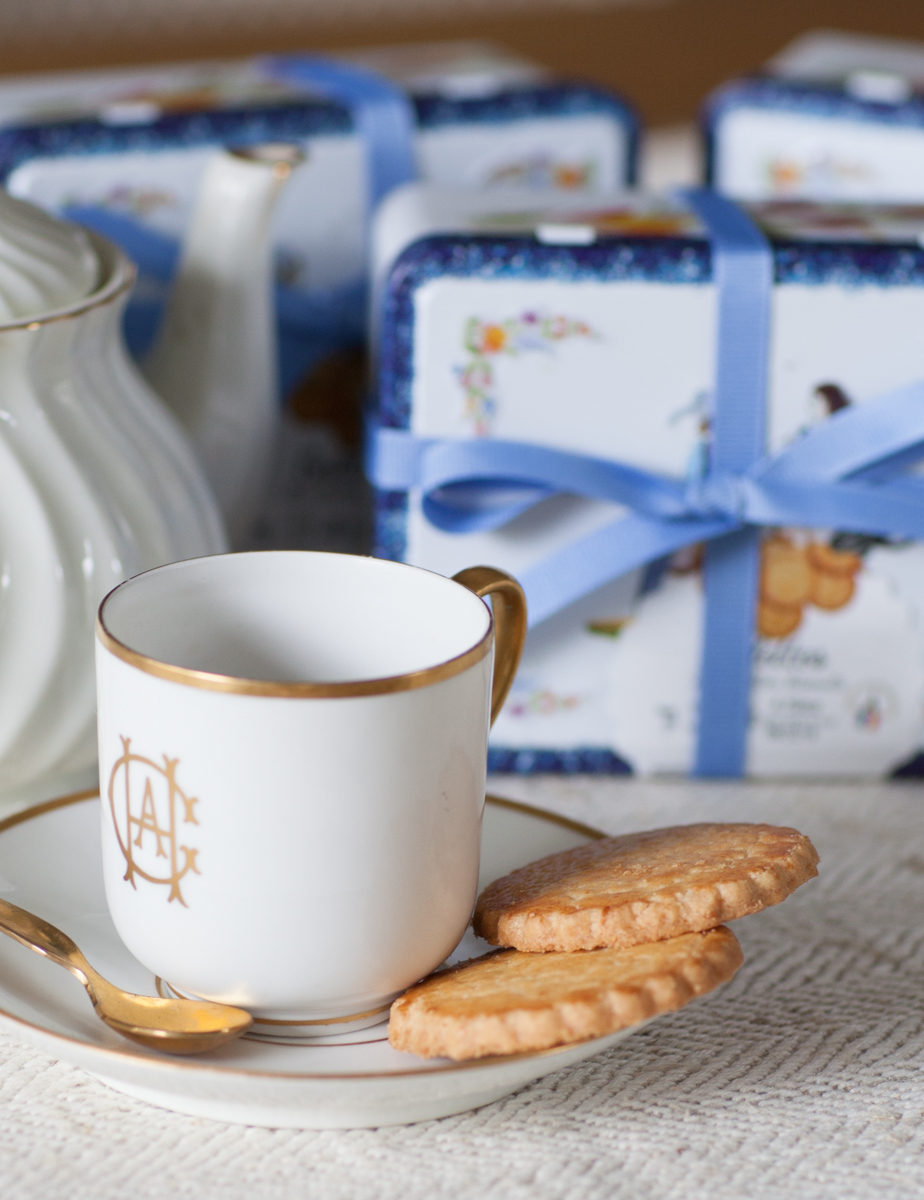 Enjoy your morning!!!