Exciting news – Rug challenge results
First of all I can't tell you how much I appreciate your votes on the Dash and Albert rug design challenge. It's over, so I'm no longer asking for votes.
The big news is…. we won!!!!
Yes 'WE' won! It's your design too. You are the ones who made it happen. You are the ones who shared it on FB and voted and asked your friends to vote.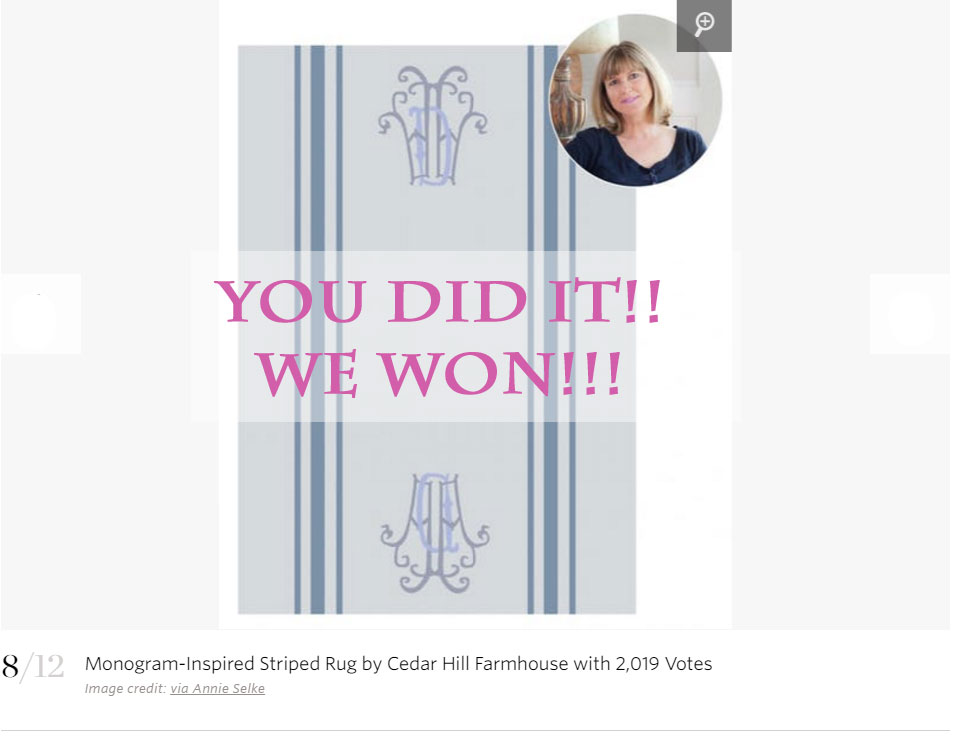 Here's what you may not know. When the contest first began a few days in, we were in 23rd place out of 40 designs. To win, we needed to be in the top 10.  At first I tried to ask for more votes, and they came in a few here and a few there. We were about 600 votes behind where we needed to be and we gained votes about 30 a day. The top rugs were getting many more votes every day, I could see it wasn't looking good. I even told my husband that I couldn't see how we would be able to make the top 10.  I told him, I didn't see how we would get 1,000 votes. (In the end we got over 2,000!) I was very sad, feeling sorry for myself. (That's never good.) I was sooooo close to a dream come true. A part of me gave up. I didn't tell you just how far behind we were, because it was pretty depressing. Of course for anyone who wanted to know, you could just go count the votes yourself.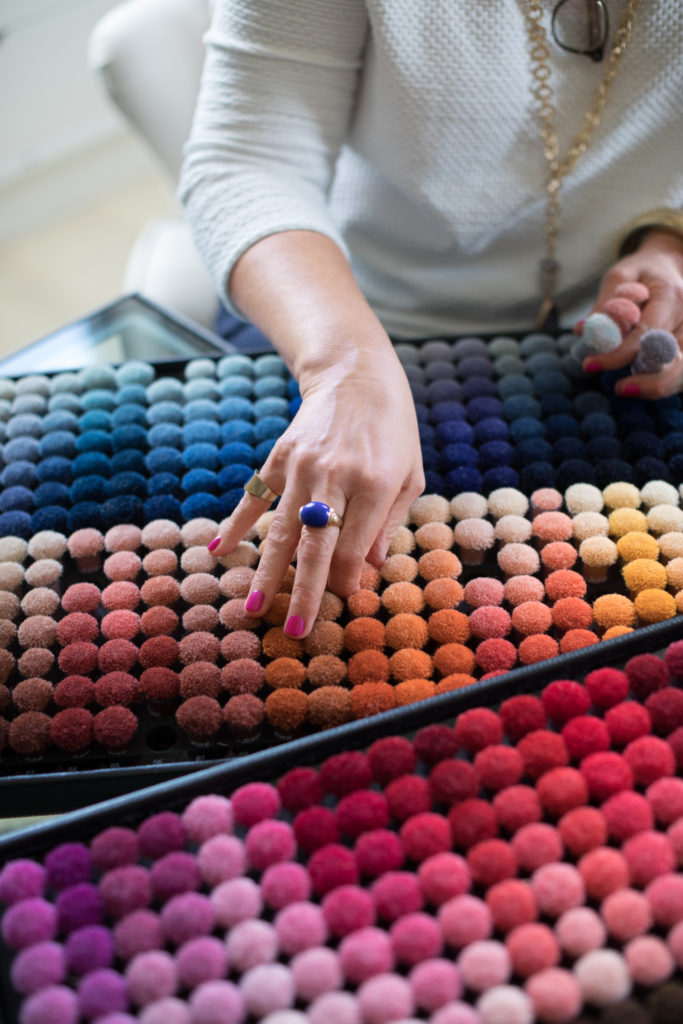 When I asked for votes, I heard from a lot of people that they did not even have an Instagram account. I started doing videos on Facebook and Instagram. I asked blogger friends to help me get the word out. I asked you to share it on Facebook. Guess what? A few people said no, but overwhelmingly people said yes! At least one person opened an Instagram account just so she could vote for me. She was going to close it later.
Slowly our rank climbed from 23 to 22, 21, then 20th place that first day I began to focus all my attention on the rug challenge. The next day, we moved up even more. That happened every day. As the top designers saw how fast our numbers were growing, they too began to campaign intensely for votes. And there were some fabulous designs in the top 10, designed by very talented bloggers. I wasn't competing against people who didn't care. They all wanted this.
Check out the latest podcast episode
EPISODE 76 WHAT'S WITH THE TINY HOUSES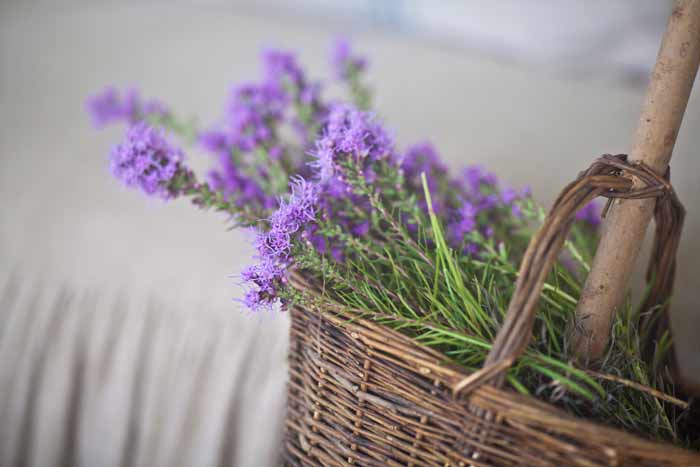 By July 17 we moved into 8th place, but we still had 3 days to do. Let me tell you what I learned from this competition. I watched everyone very closely. I had to because I was so far behind. Most of the people in the top ten worked very hard. It was no accident that they won. They worked for it. It was not a fluke; they were not just 'lucky'. Sure they are talented, but so are a lot of people The winners worked and worked and worked. As Edison said, it was '10% inspiration and 90% perspiration.'
If you want to see all of the winners, they were announced on Apartment Therapy, HERE. I want to congratulate all of the winners!!! As part of my strategy I just focused on promoting just one of my designs. I would rather have one in the top 10, have all three in the top 15, but not in the top ten. In the end Annie Selke chose 2 additional designs.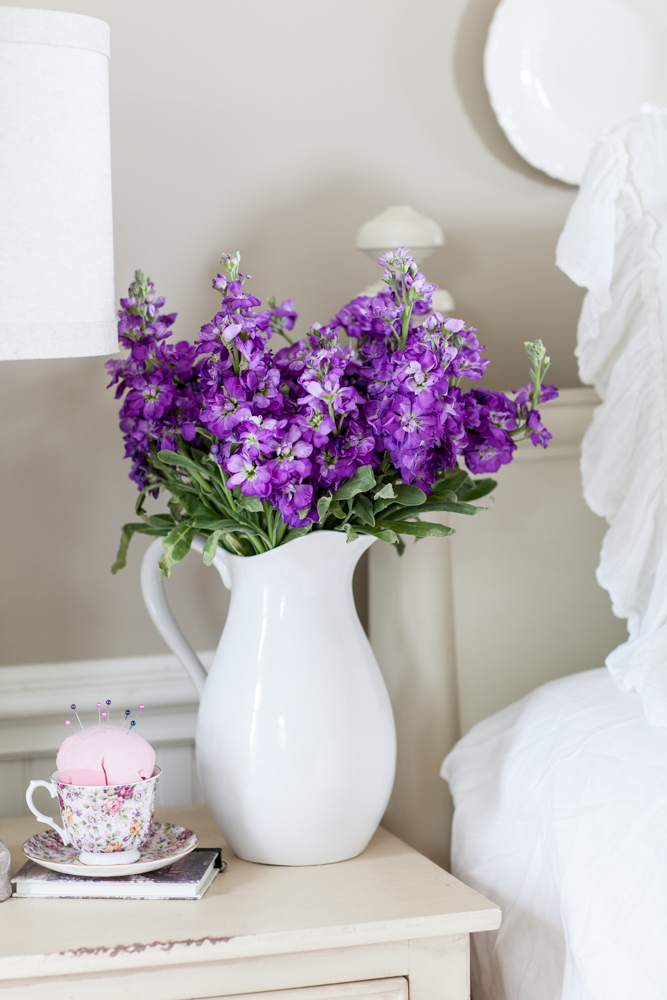 I was at the Haven Blogging Conference from Thursday to Saturday last week. I found out we won while I was there Thursday night. I was able to congratulate Melissa (The Inspired Room) and Layla (Lettered Cottage) in person. The bad part about the competition was competing against people you like and admire which was definitely the case with the rug challenge.
Many people have asked what happens now. I'll be doing a post each month giving you a behind the scenes look into the process of getting the design made into a rug. I mean it when I say I could not have done this without you. It was definitely #teamcedar.