We all at some time have to work around decorating obstacles. There's the chair that your husband refuses to part with, the bedding your son is super attached to, or even a scruffy dog bed. But what if the thing you aren't so crazy about is the elephant in the room?
For me it's the table.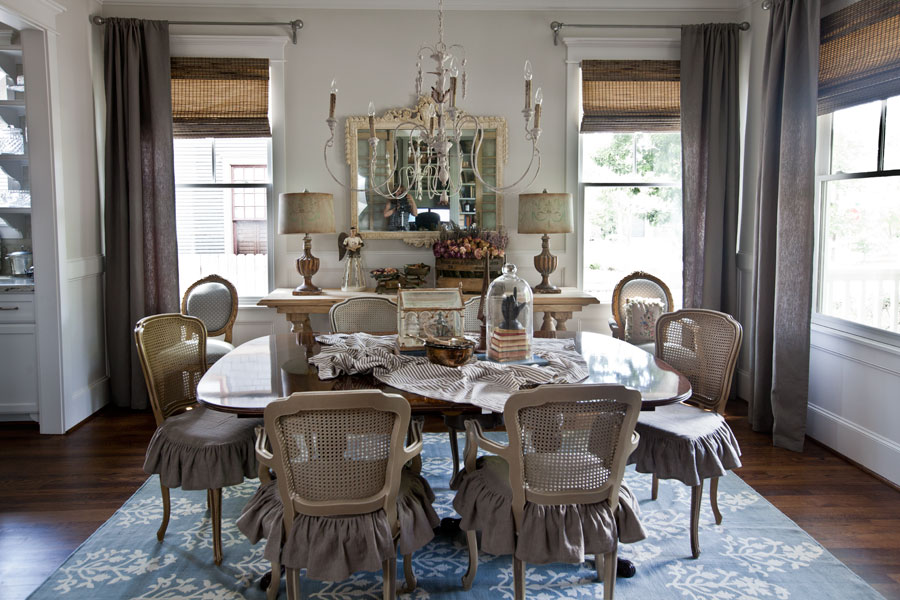 Let me say first, I'm not complaining. It is a beautiful table and it wasn't cheap.  It's Drexel and well made.  With all of the leaves it extends to 12 ft!  But I don't care for it any more, and we don't have room for more than one leaf any way.
So I wondered, how could I make the room look more like I want it to without replacing the table?
Duh, use a tablecloth!  Another simple idea that solved my problem.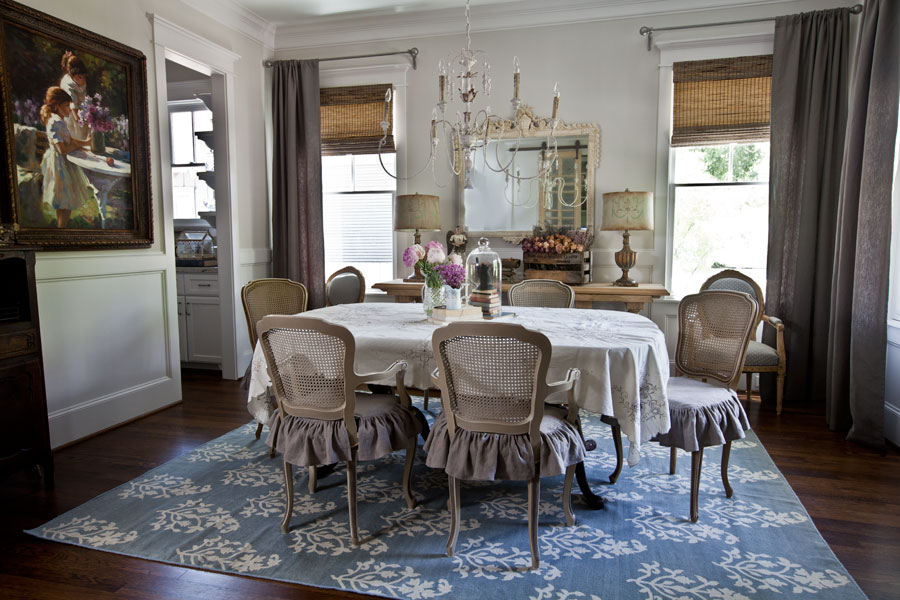 I really think it makes the room look lighter and brighter. The beauty of this solution is that I already the tablecloth so it was free. It didn't require painting, sewing, or spending money. Mr. CH says, "WIN-WIN!"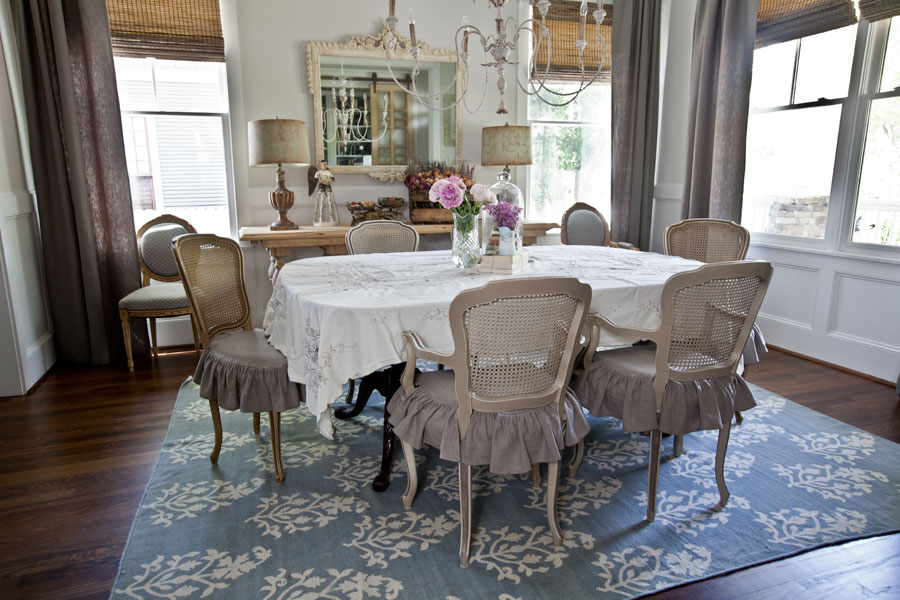 And of course it is totally reversible. Sure, painting the table was another solution, but I think that would be a big mistake.  The top is crotch Mahogany that has been booked so all of the leaves match and were made specifically for this table.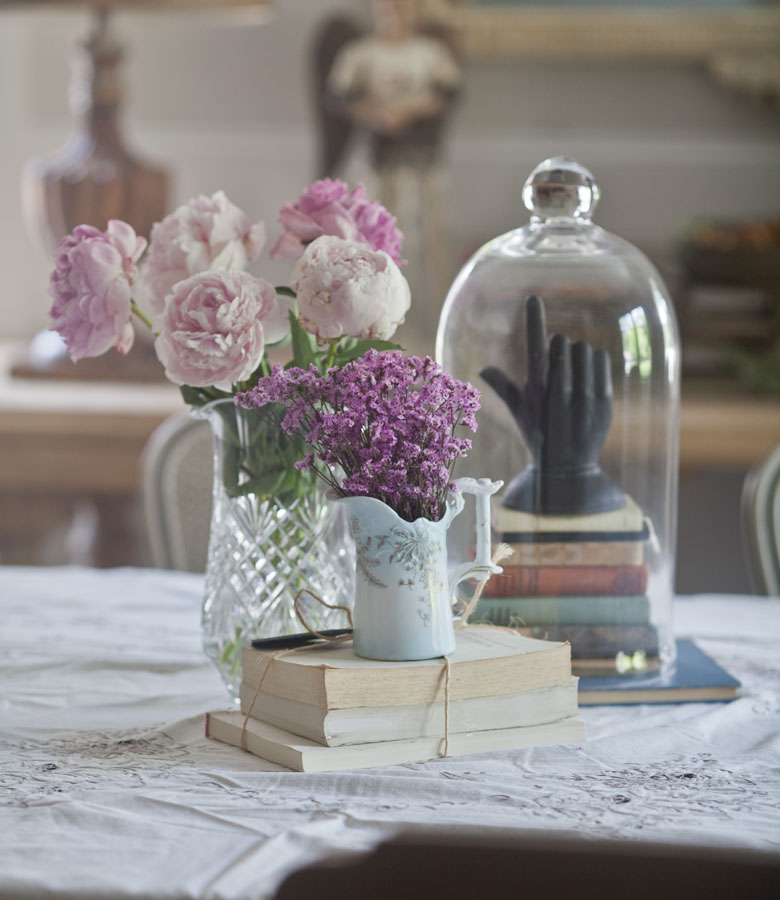 My take away lesson is LOOK FOR A SIMPLE SOLUTION FIRST.
It may be as simple as grabbing a tablecloth from the closet.
UPDATE:
Since I wrote the post, I have a new table.  Pictures to follow…
PS. Happy anniversary to my sweet husband, on our anniversary today.
It's been 31 years.
Yikes!! Did I say that out loud?