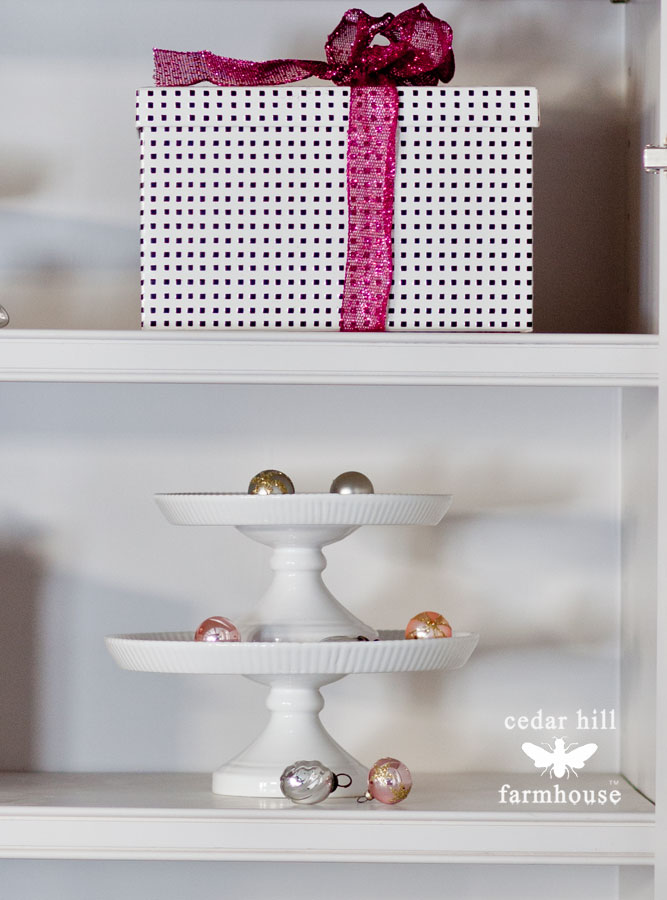 I was asked by Decor Steals to participate in their Ingenuity Challenge this week. It sounded like fun, so I said, "YES!" I knew they were sending me something, but didn't know what. Then I opened the box, because it was like Christmas. I can't tell you how excited I was to find these three adorable cake stands. You see I have cabinets full of white dishes, so they fit right in.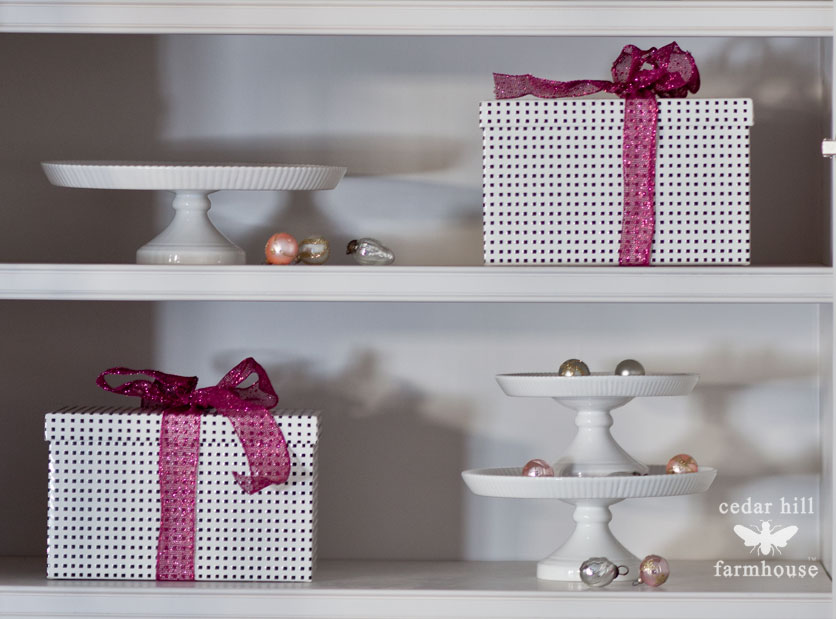 I loved how they looked in my kitchen cabinets, and almost just left them there, they were so beautiful. How can you go wrong with white?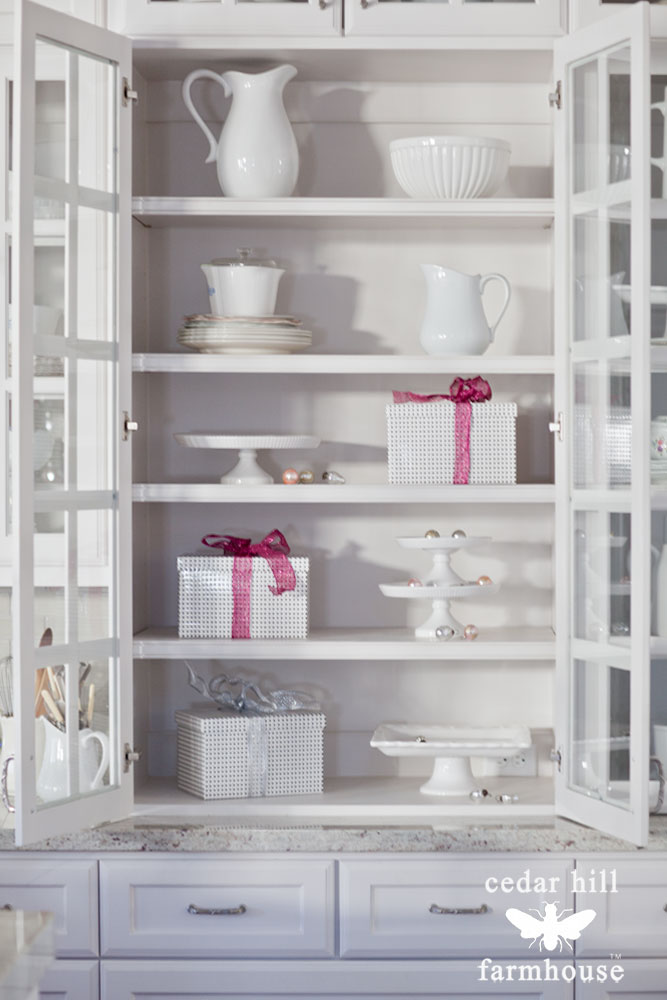 I decided I finally had to pull them out of the cabinets and put them to the test. What could I do with them to make my house look like Christmas? How about using them as a stand for my bottle brush trees?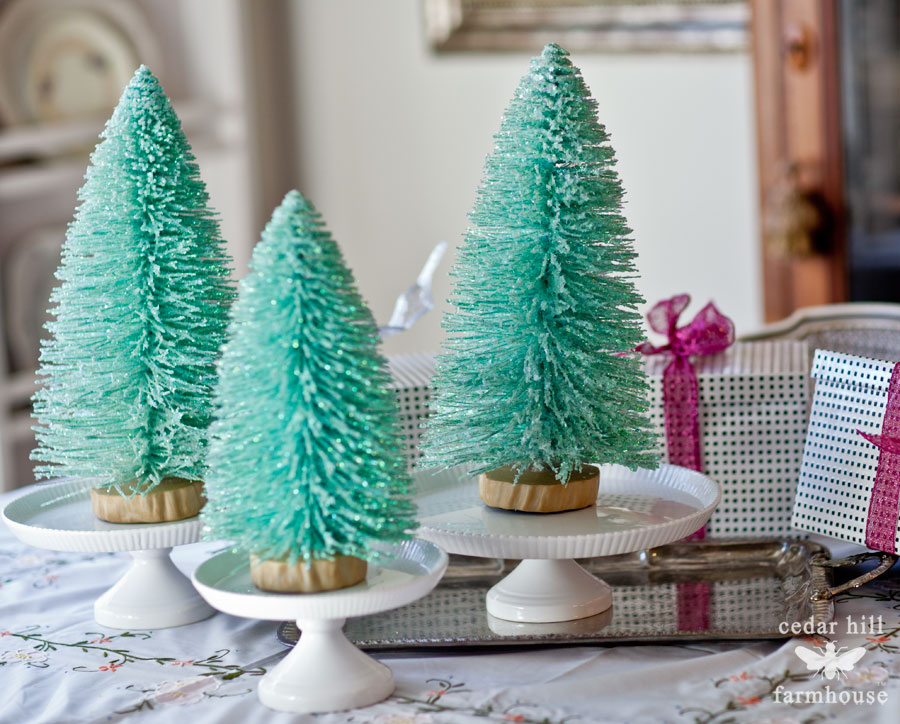 I love the shape of the edges. It looks like the ruffle edge of a tart pan.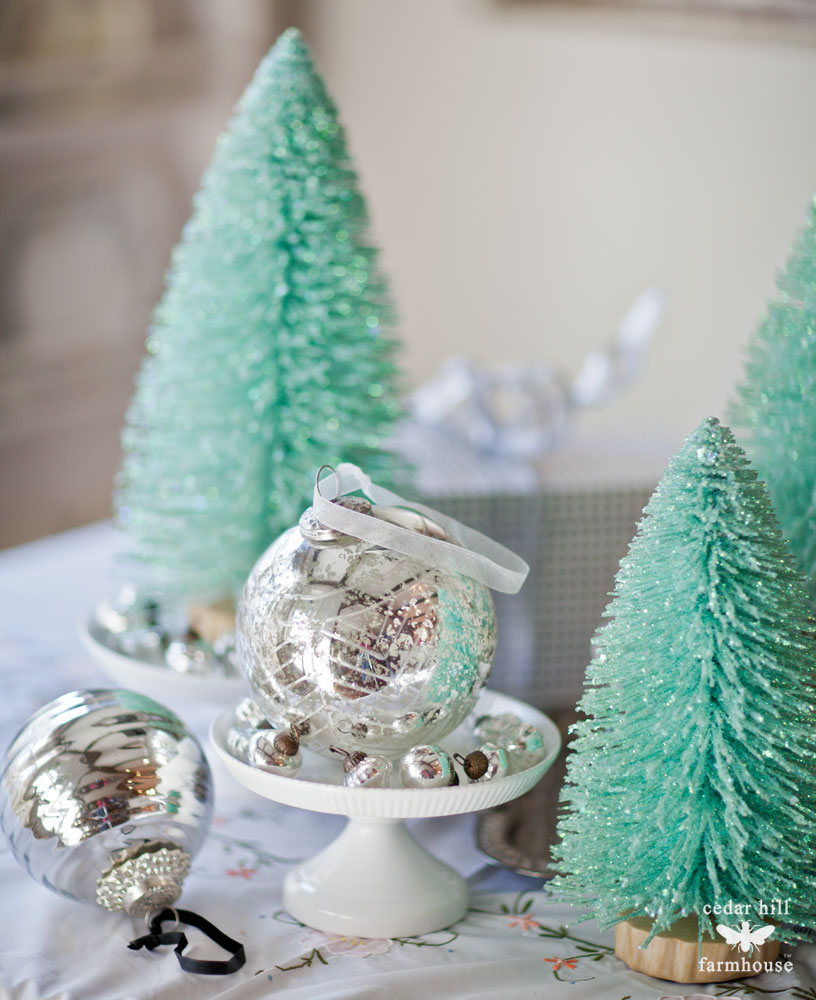 I played around with my small mercury glass ornaments and the oversized mercury glass balls. Oh, and my shortbread from Fortnum and Mason looks perfectly at home here surrounded by the tiny bottle brush trees and vintage ornaments.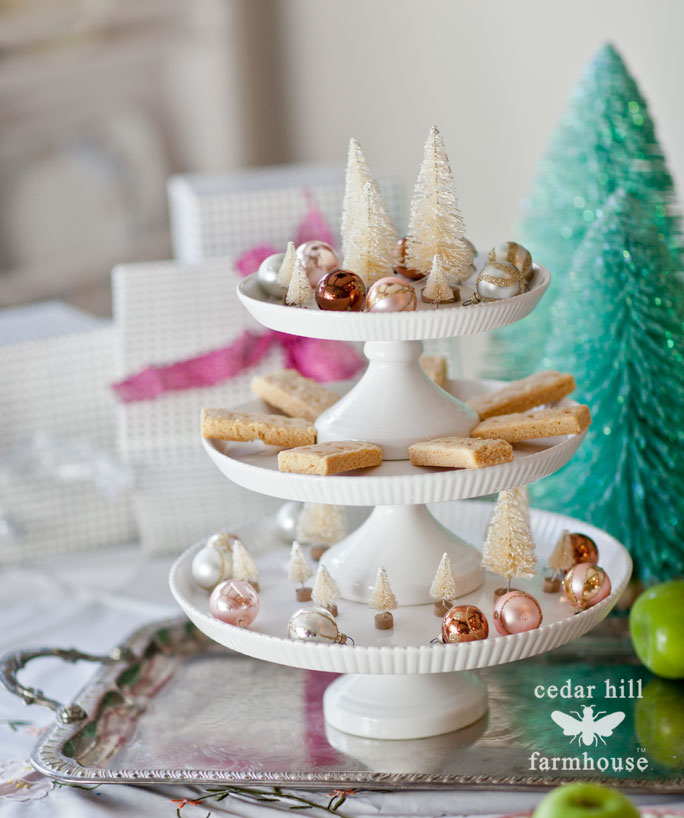 Then I added my Christmas cups and an assortment of Fortnum and Mason teas for a festive afternoon tea.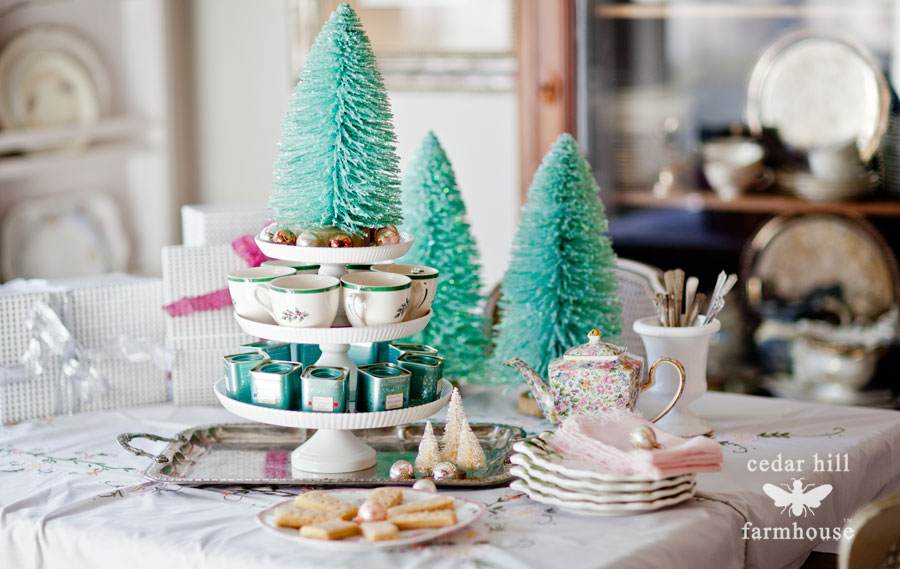 My daughter has voted, and she decided she liked the tea display the best. She even told me what table it should go on.