I love for each room in my house to make a statement. There are actually several ways a room can make a statement, but first, what do I mean by make a statement? By statement, I mean that the room is memorable. It looks inviting, and lovely, but not boring. Making a statement means creating  a certain impression. Hopefully our rooms make a statement in a good way.
One of the most common ways to create a statement is to use a 'statement piece' in the room. A statement piece is something that is very unique and typically captures your attention. It is not going to be something you see all of the time. If it is something that is common, then it wouldn't make a statement. It can be a piece of artwork, an architectural fragment, a piece of furniture or even a striking element of the house like a coffered ceiling, beams or an interesting newel post.
I just added this statement piece to my living room. It's a Gustavian bench. I love the diamonds on the bench.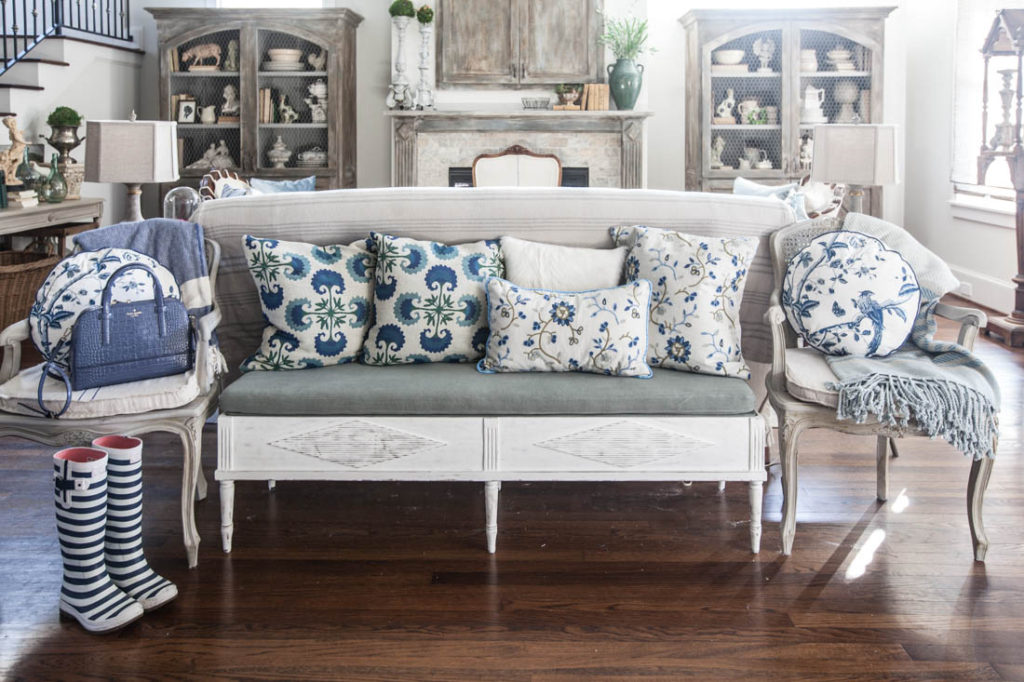 In my dining room, your eye goes directly to this piece that makes a statement. CLICK HERE to read about it.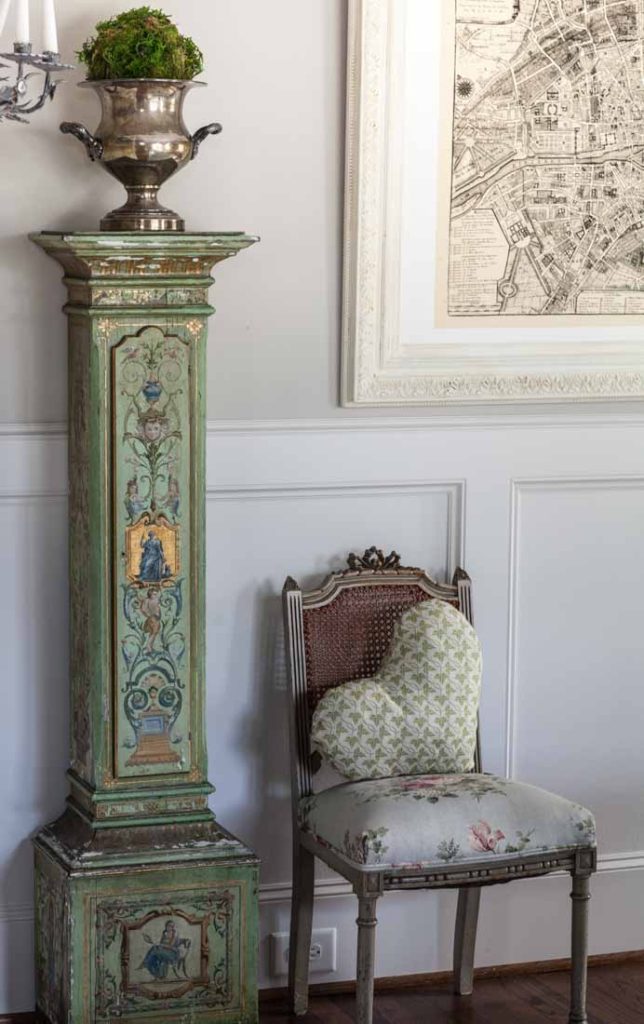 You can make a statement with color. This wreath mounted on velvet sure makes a statement also. You can get more info about the velvet project HERE and the source for the wreath HERE.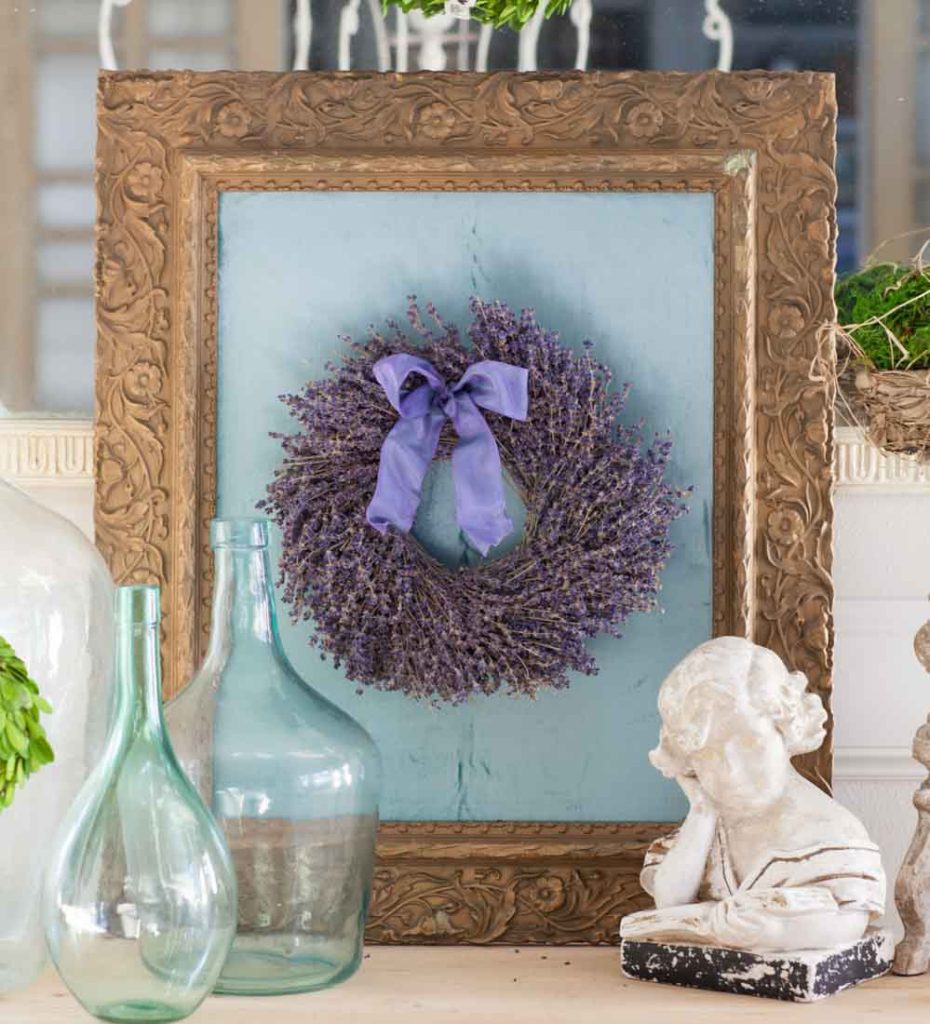 When you are designing your house is a great time to think about statement pieces that you can build into your home. I designed a furniture style vanity for my powder room with an arched backsplash. Then added the marble bowl sink.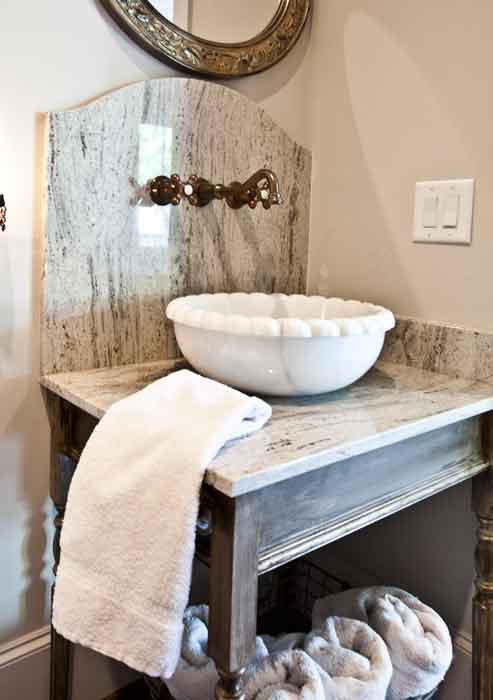 In the guest room, the room screen makes a statement, but so does the column side table.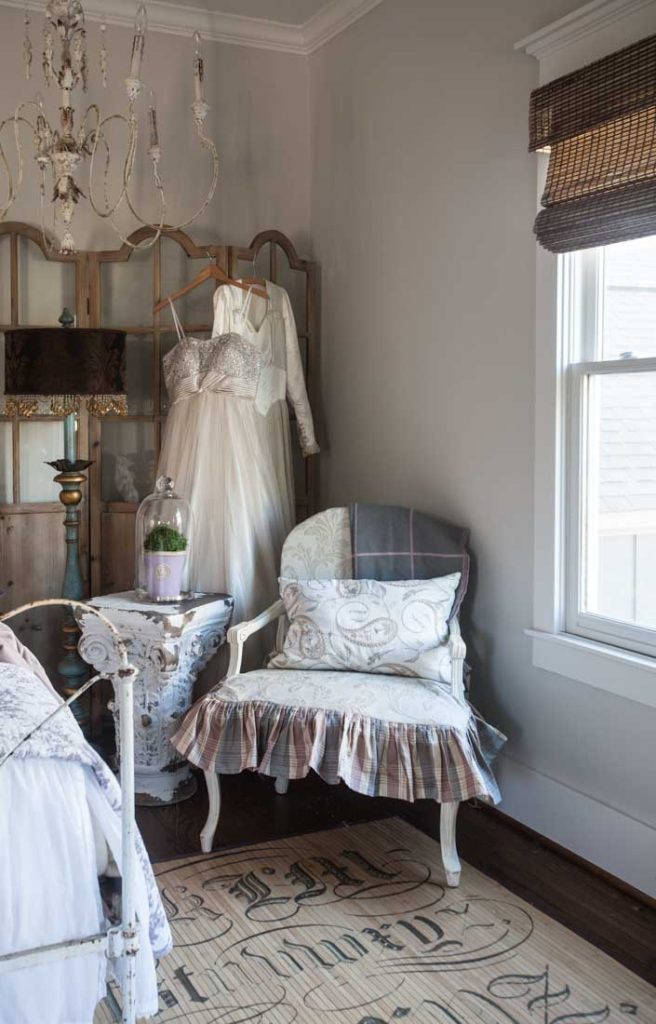 The statement piece is often large, but doesn't have to be. I used to have this daybed on my porch. I think it is the one thing people remember about my porch. It's not a wow piece, but using it on the porch was unexpected, so it becomes a statement piece.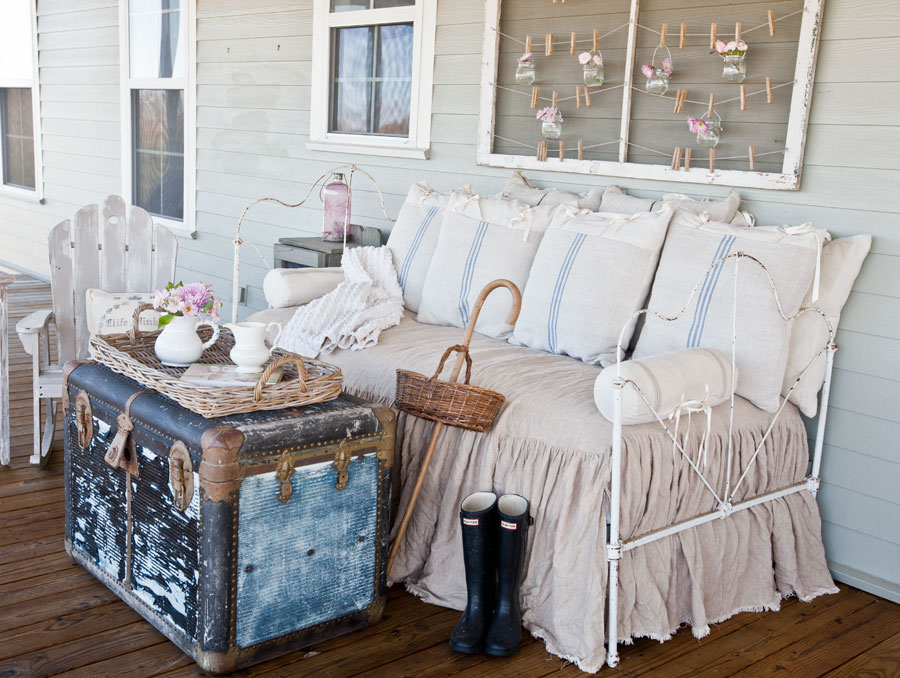 In the foyer, you will notice these French doors that we hung that side open and closed. It is one of the first things you notice when you enter our home.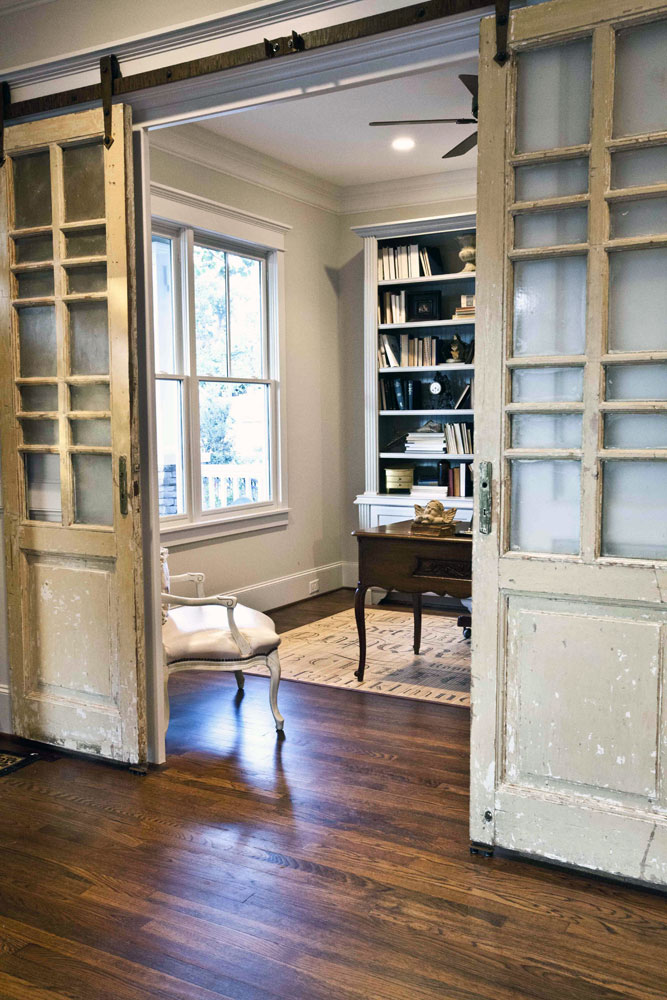 Another way for a room to make a statement is to add repetition. This technique is not often used, but it's very effective. With just one bed, this room wouldn't be so interesting, but because there are 3, it becomes very eye-catching.