Recently on a Saturday, I said that I was going to pop in at Heights Antiques on Yale since they were having a holiday party. I told my husband I was not going to buy anything, I was just going for moral support. (I think you know where this is going.) As I arrived home, I casually mentioned that I did buy a little something. Then I said, "Could you help me bring it in?" I heard from the other room, "If it's a little something, how come it takes two people to bring it inside?"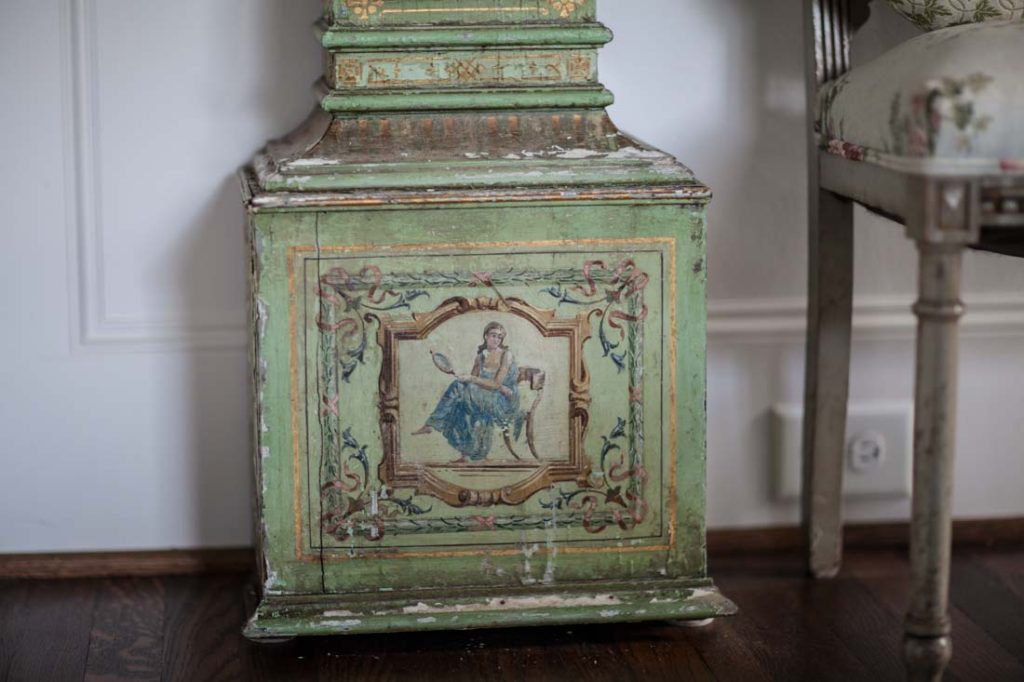 I found this one of a kind piece and was quite taken with it. It's a Pompeian style piece, probably mid-1800's. Do you see what it used to be? It was a clock, but they removed the top piece. If you recall I have a top piece of a clock that I use as a display piece in my bedroom.
Just look at the details! All of that hand-painting!
Be sure to listen to today's podcast episode. We're featuring our favorite previous episodes during the holidays this year.  I think one is hands down Yvonne's favorite.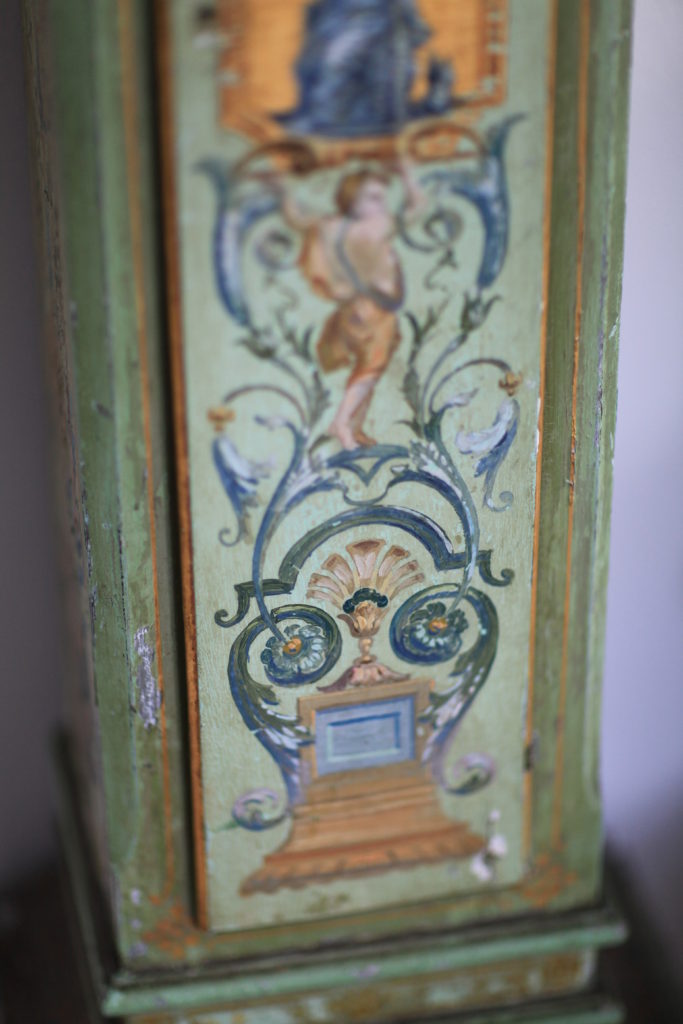 The paint finish is original.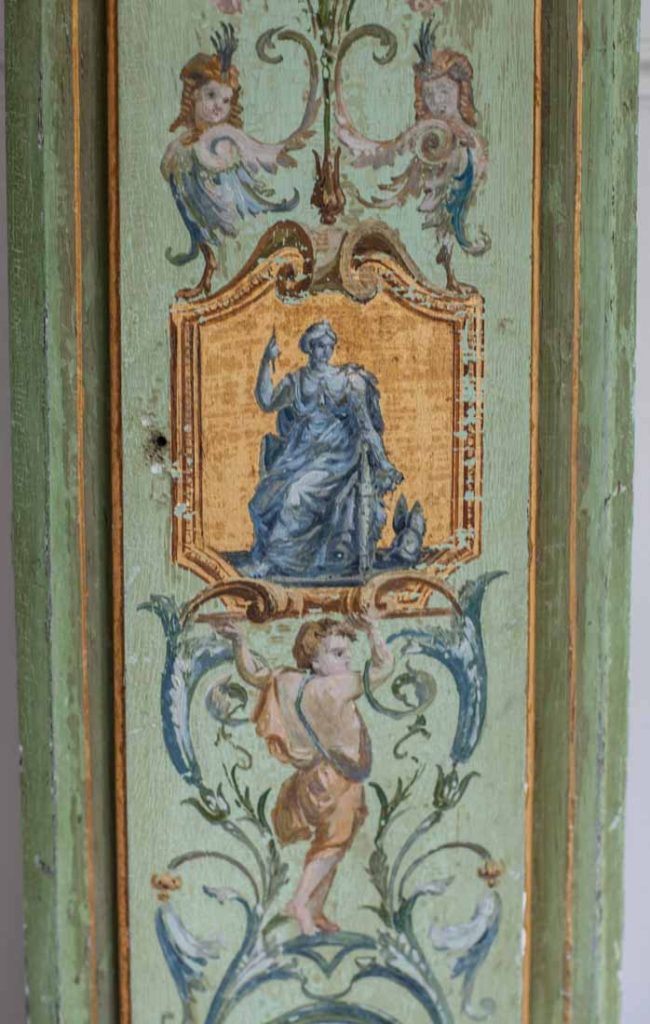 You can see it's perfect in my dining room. I'm guessing it's from Italy. I am also guessing it was very expensive when it was made. All of that painting must have taken a lot of time, and the artist was quite skilled.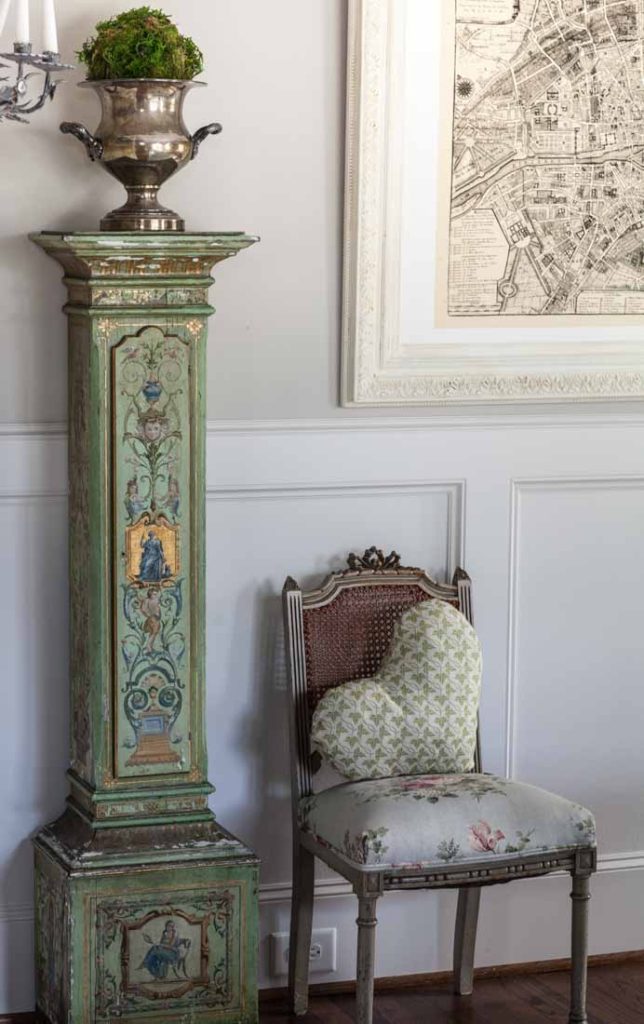 This is exactly the type of piece I love to add to my home. It's a one of a kind piece, with lots of charm. It's not really here for for any practical reason, it's just fun.
affiliate link
Looking for wonderful home decor at a great price? Don't forget you can always find my favorite things HERE.
We are a participant in the Amazon Services LLC Associates Program, an affiliate advertising program designed to provide a means for us to earn fees by linking to Amazon.com and affiliated sites.