I have mentioned a few times that I love velvet, and I also mentioned that I'm adding more color to my home this year, so it should come as no surprise that today I'm talking about blue velvet pillows. I won't do another tutorial, because I've already shown you how to make these pillows. You can find a tutorial HERE.
This post is sponsored by CALICO.
I've made several velvet pillows lately, but this is the first time that the nap was super slick. When I say 'nap' I am referring to the direction of the velvet. Think of petting your favorite puppy. You usually pet from head to tail rather than tail to head because that is the direction the hair grows.
The fabric tends to 'walk' and doesn't want to stay where I've pinned it. If you use this fabric for a sewing project, you will probably need to use additional pins. It's so gorgeous, and I feel it's well worth a bit of extra effort. Another idea to make sewing a pillow a bit easier is to use a coordinating fabric for the back of the pillow. I used leftover fabric I had used on my sofa pillows. Using a different fabric for the back, meant the fabric didn't shift as much. See how the fabric shimmers?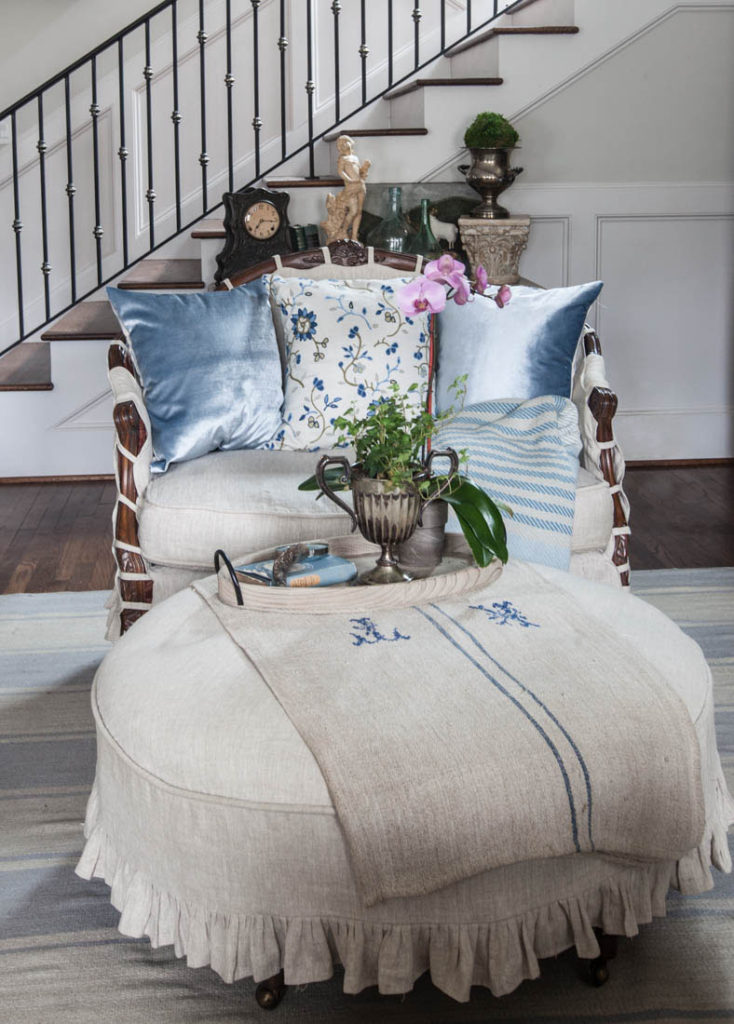 The fabric is CALICO. This velvet is one of the prettiest I've seen. The middle pillow was also made with fabric from Calico.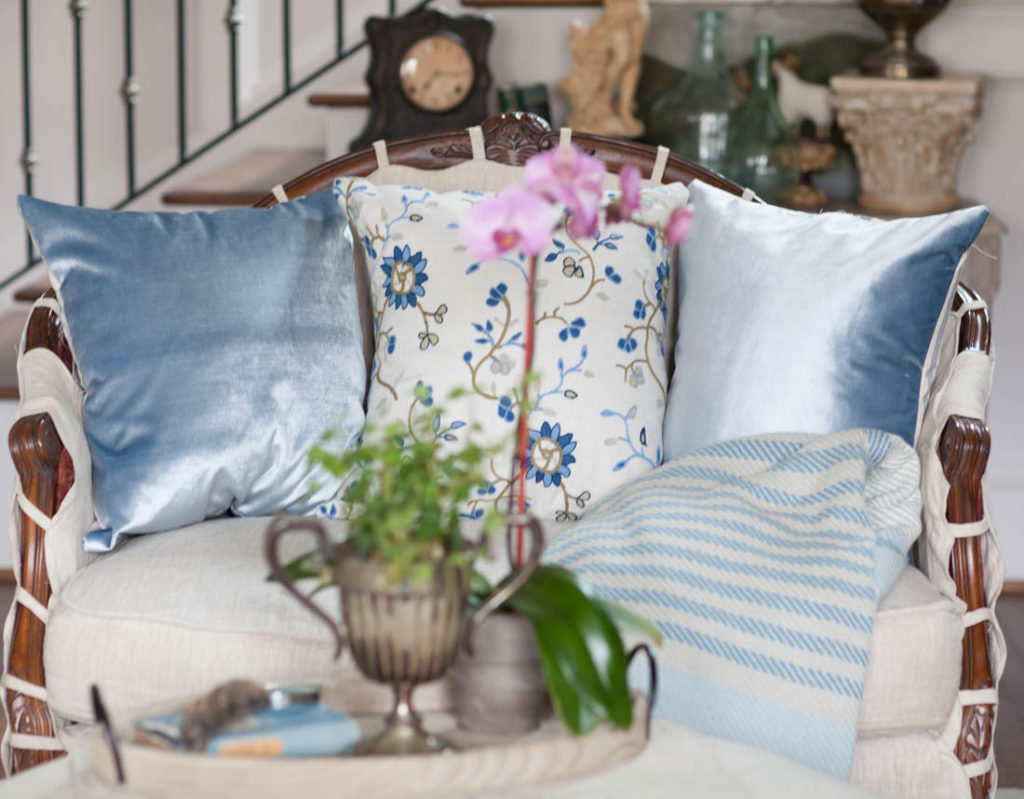 It looks silvery in the photos, but is more blue in person.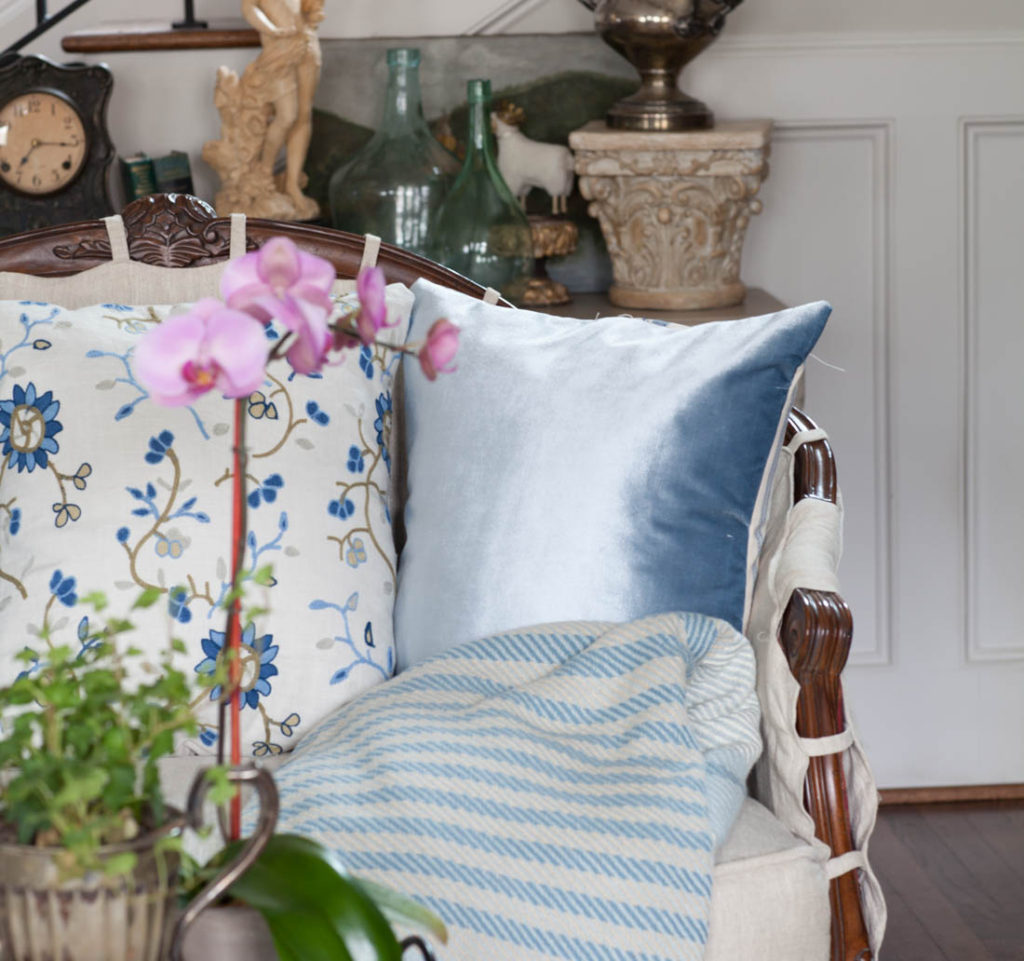 I made several of these pillows. Here is one in my daughter's room.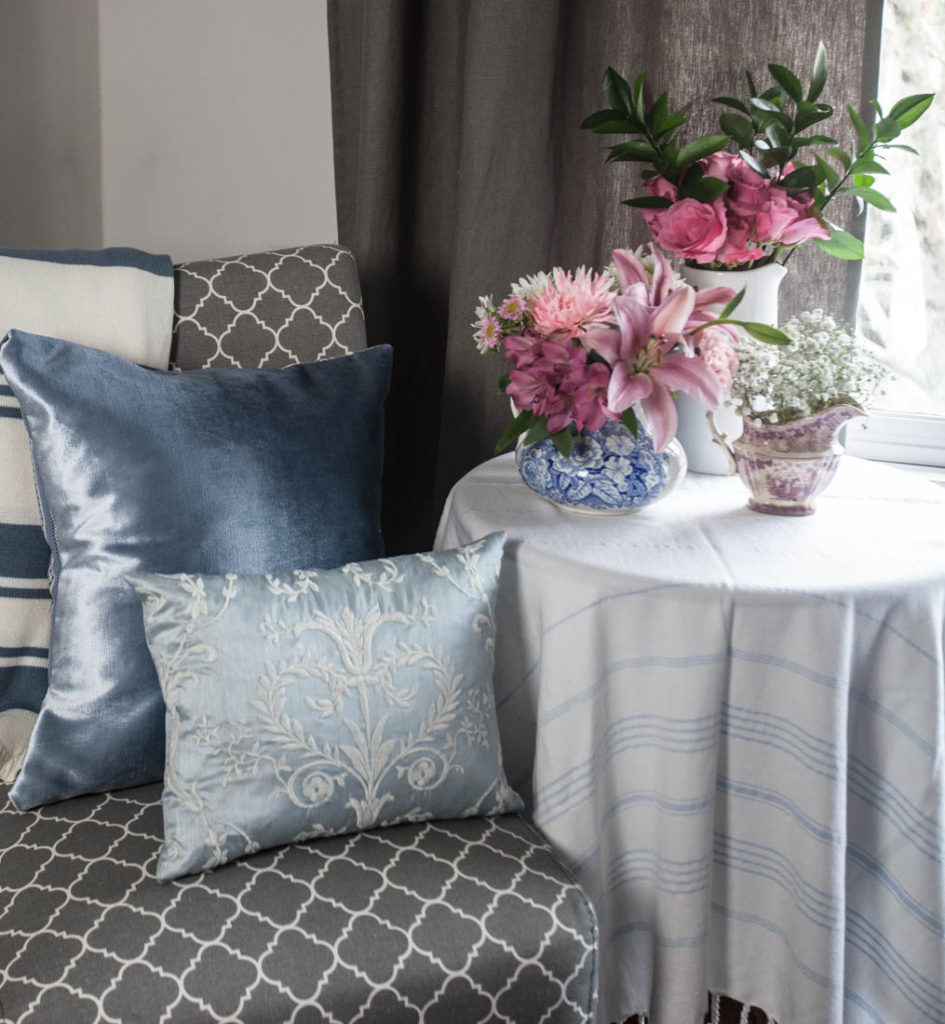 And now onto my second chances. I wasn't happy with this project, CLICK HERE. I decided to try a looser fitting ottoman slipcover and it doesn't look as neat as I would have liked. So, not one to waste fabric, I used my handy-dandy seam ripper and removed the seams. My first thought was to sew it again, but make it smaller than the first one. Then I decided to use the fabric to make a pillow cover for this very soft feather pillow. Fabric can sometimes be used again for a different project. I'll do another slipcover for that round ottoman. I haven't decided on the fabric yet.
The fabric for this velvet pillow is FOREVER VELVET in BLUE OPAL.