I'm really excited about this project for my living room. I made a new blue ruffled slipcover for my living room ottoman. You can see the blue velvet pillows I made on the settee also.  I used velvet from Calico for these as well.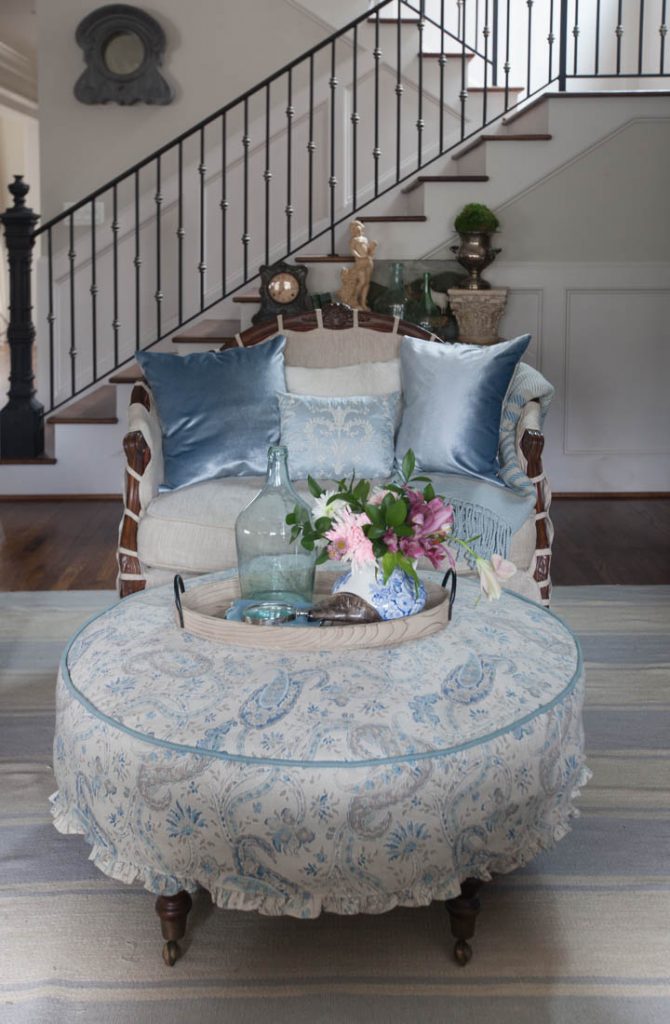 I want to show you what the ottoman looked like before. I made this oatmeal covered linen slipcover several years ago. There's nothing wrong with it, and it's stored away for use in the future.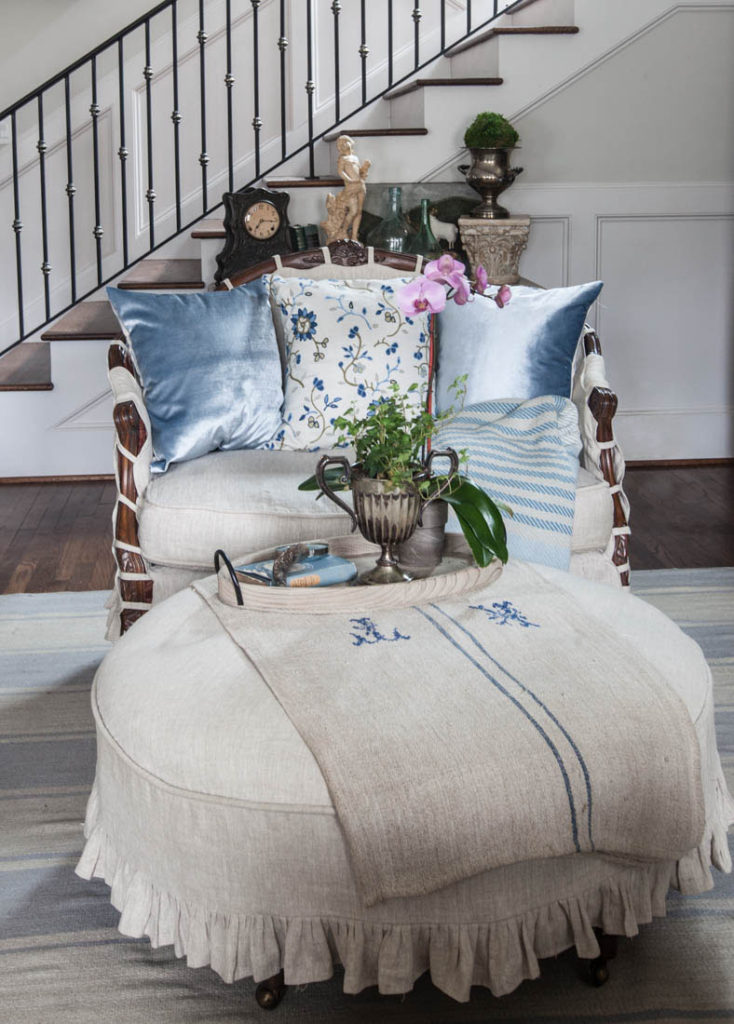 Underneath this slipcover, the ottoman is actually red. You can get more of the original ottoman HERE. If you know how to sew, you can save a lot of money! I wanted to add more blue, so I found this beautiful fabric at Calico. The fabric is Himalaya in color Bluewater. I think this fabric works so well for my blue ruffled slipcover because the background color is close to the color of the settees and my sofa.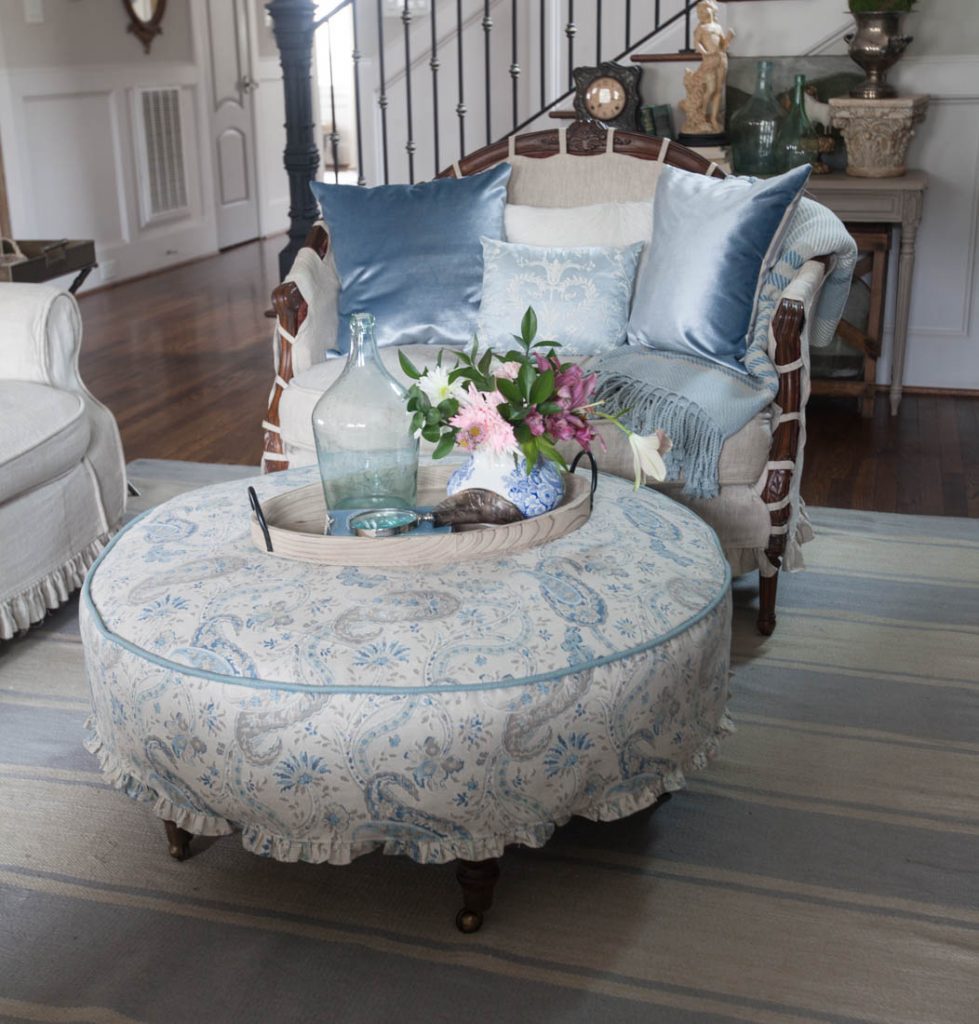 I added two nice details to the piece. First I added contrasting piping along the top edge of the ottoman in a soft blue linen (also from Calico.)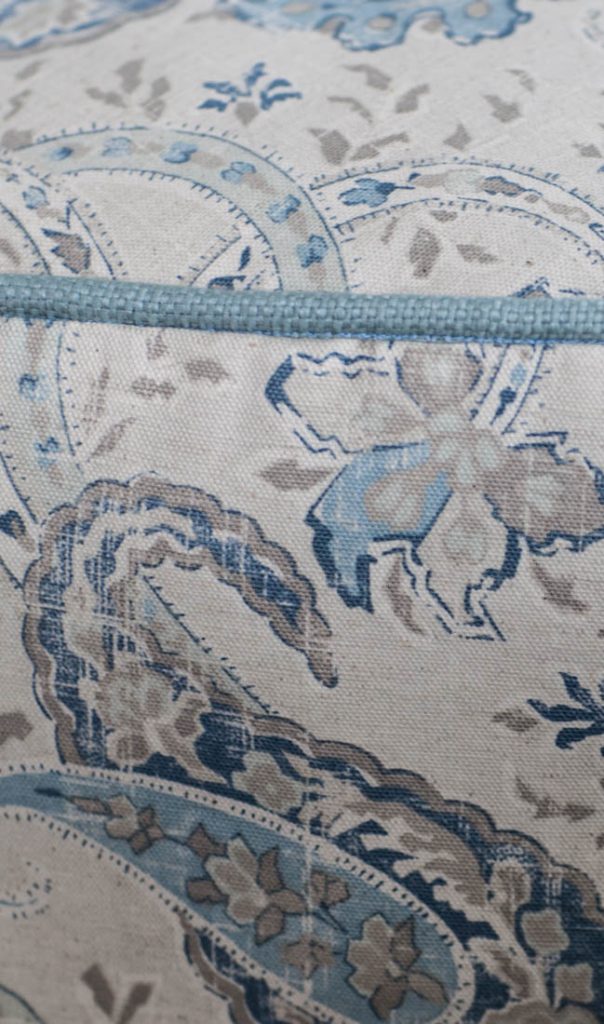 Next I added a much smaller ruffle to the bottom edge. I like that the legs are now more visible. I love a short ruffle like this one. It's just a nice finishing touch.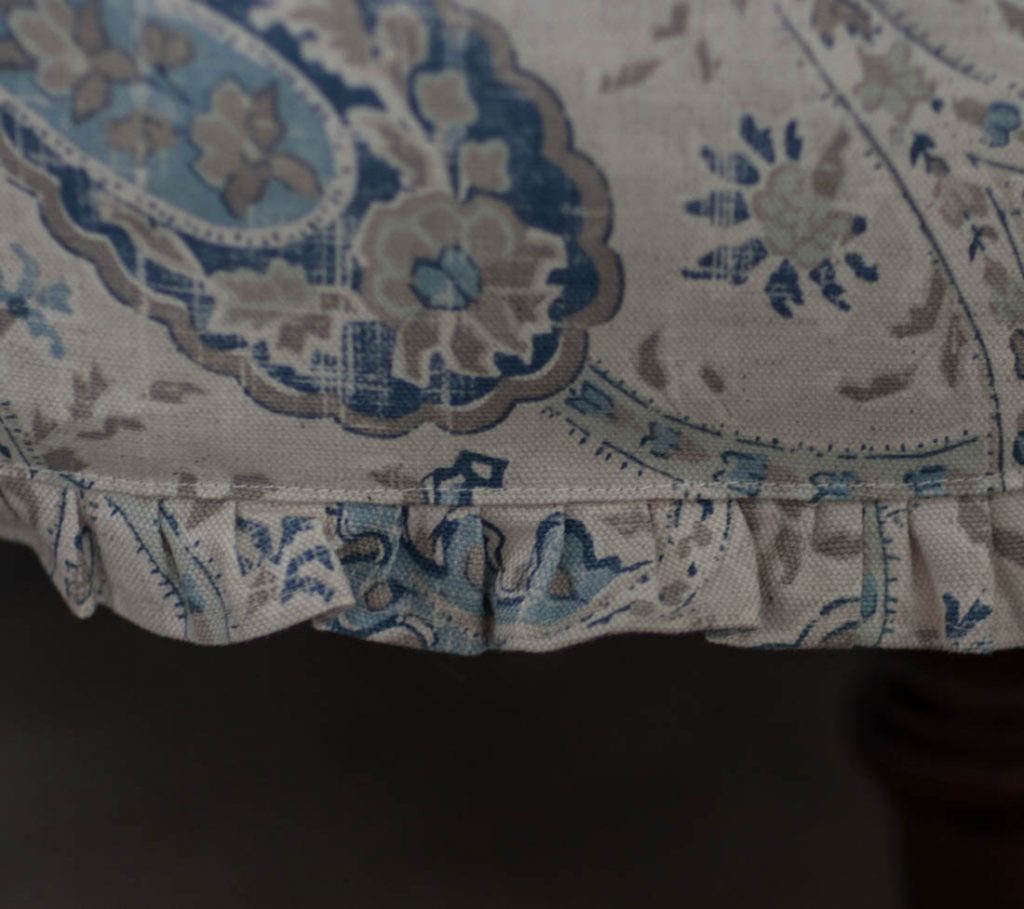 Yes I still love neutrals, but I'm also enjoying some gorgeous color in my home. I was never against color. I just prefer to add it in ways that are easy to change and not expensive. If I changed out my sofa every few years, it would be very expensive, but changing out the pillows and throws is a different story. I move the old pillows and throws to another room, store them, or give them away to a good home. Win/win! Actually, I store the pillow covers that aren't in use, but use the same pillows. This way I don't need a lot of storage space. Isn't that a great idea? (Ding, ding, ding, I think that's the tip of the day!)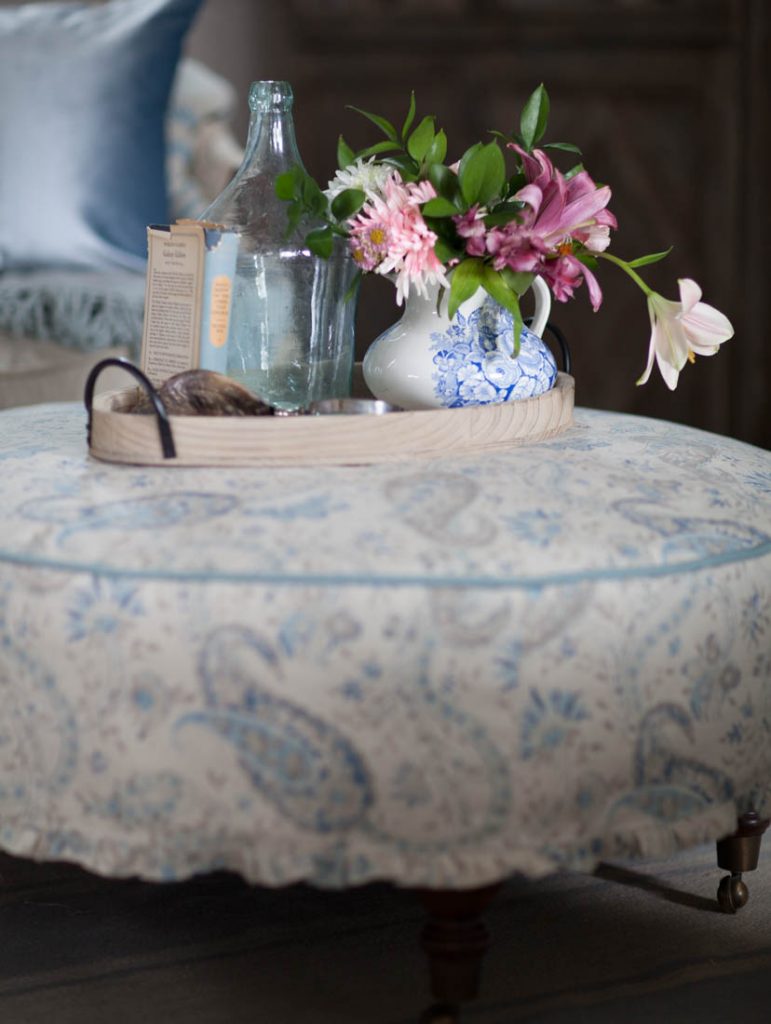 I love the color! See the room neutral and with the color. But I also love that I can change the room back the way it was if I choose to without buying or selling any furniture. Which look do you prefer? I'm loving the blue ruffled slipcover, but who knows what it will look like a year from now.