I haven't shown you my study in awhile, so I thought I would give you a peak in here today. My computer was giving me the dreaded blue screen, so I ordered a new computer and bought a larger monitor. I actually got my computer working with a refresh and that's when I realized the root cause was that it had run out of space. So I quickly cancelled the order for a new computer, but by then I was in love with the new monitor, so I kept it. (I had purchased them separately.)  I got my tech guy to add another drive to my computer and *boom* I was back in business.
The monitor may not look that big in the photo, but it's a 32 inch screen.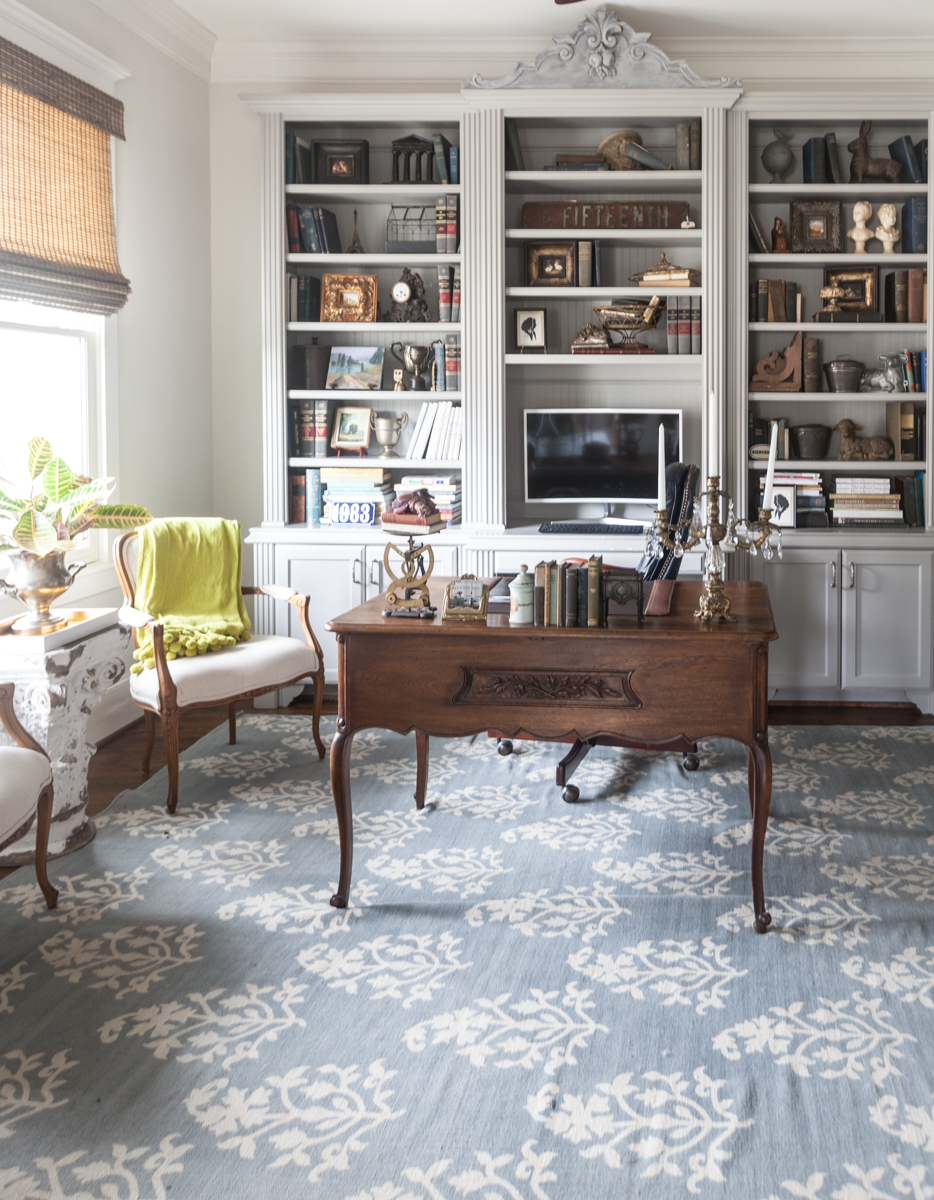 Below you can see the two screens I was using previously.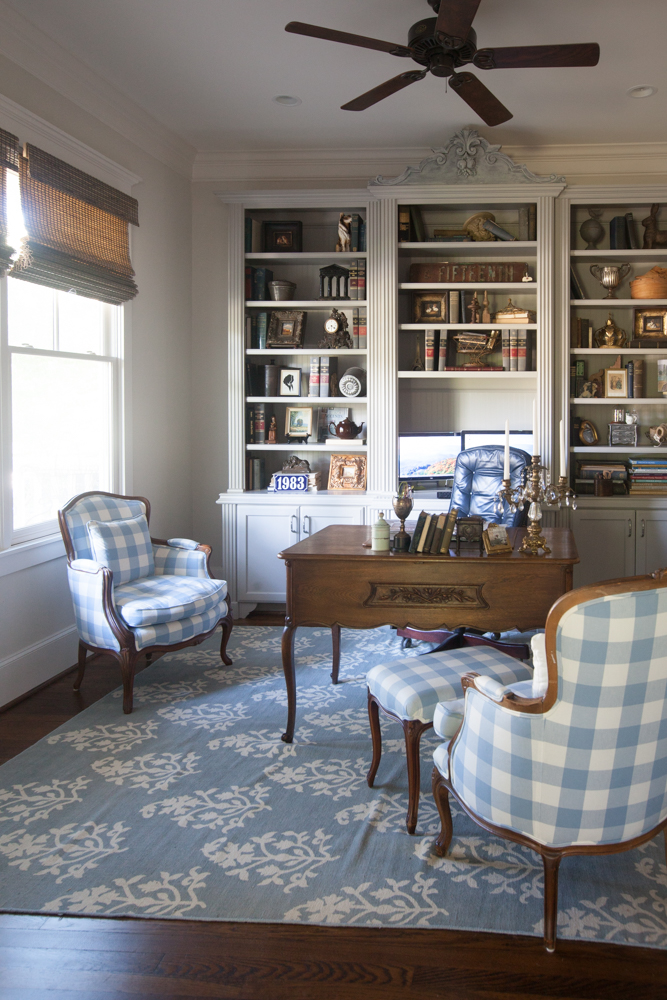 So the big monitor might not be a 'fashion statement' for the room, but practically speaking, I love being able to really see what I'm working on. If you want to know which monitor I got, here's the affiliate link CLICK HERE. It has a curved screen, which is nice.
I actually prefer the blue chairs in here, but in person, they were kinda in the way, and I love where I moved them to in the living room, CLICK HERE.
So these smaller French chairs have been moved back into the study. (I had them in here a few years ago.) I've added a chartreuse throw and a blue and white pillow to the chairs. I also moved this pedestal in here from the guest room. The furniture isn't new, but it's fun moving it around for a fresh look.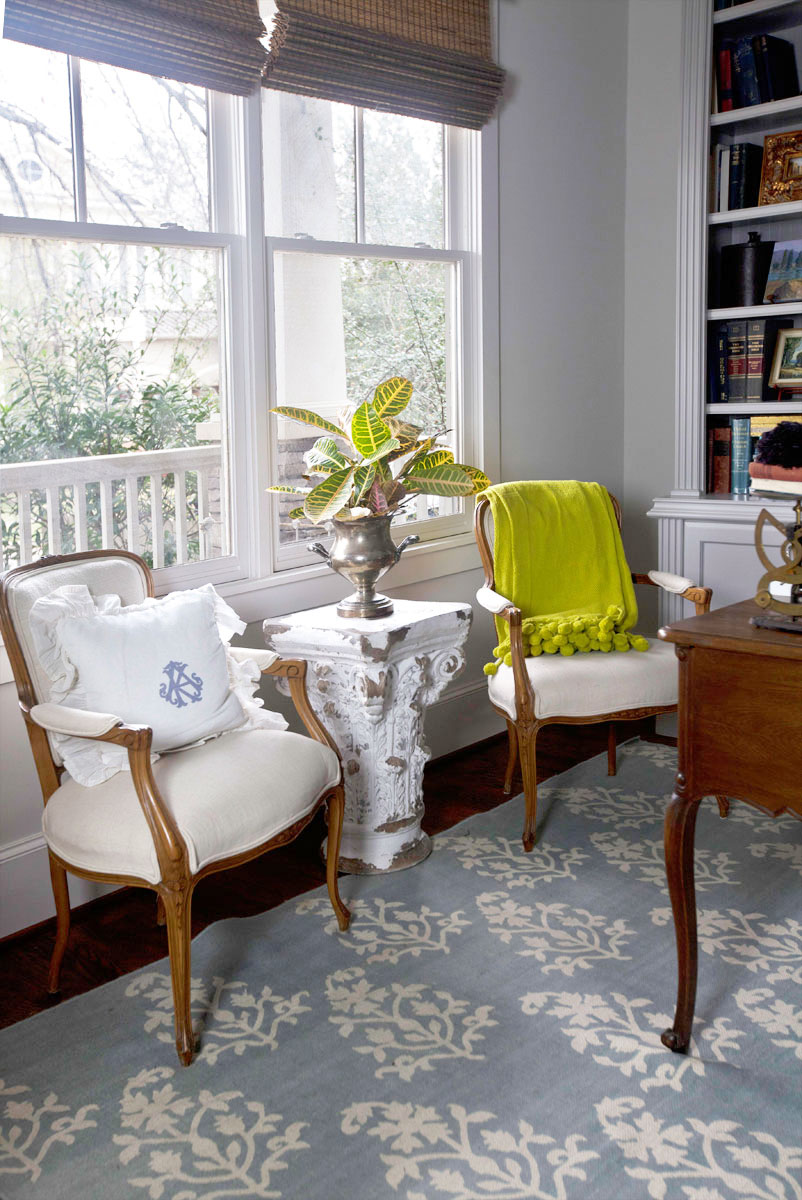 I am so excited that I've got my filing under control, and my office looks like this every day now. (It was under a pile of papers before.) There's still a pile in here that I won't show you, but that pile is not mine, and I'll get in trouble if I 'clean it up.' My family doesn't appreciate my de-cluttering if it involves their stuff. Know the feeling?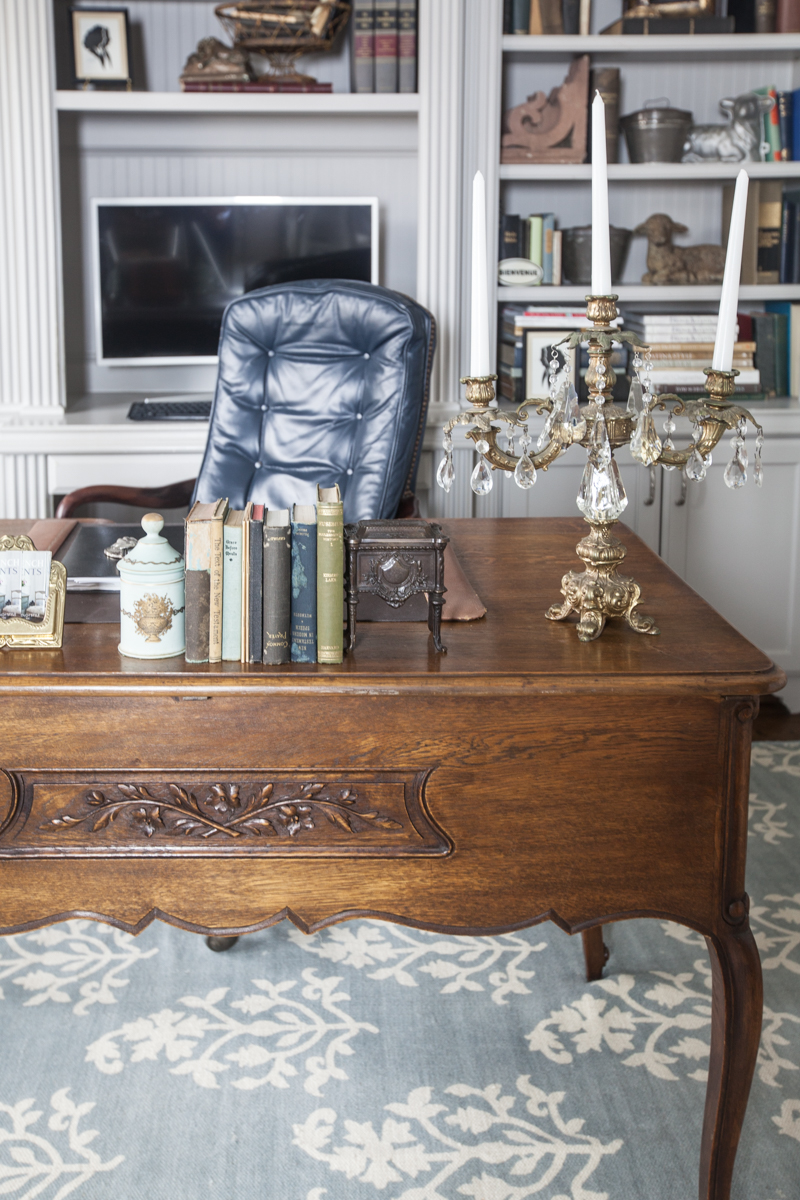 I keep making space in my bookshelves, but then they get cluttered again. Oh well.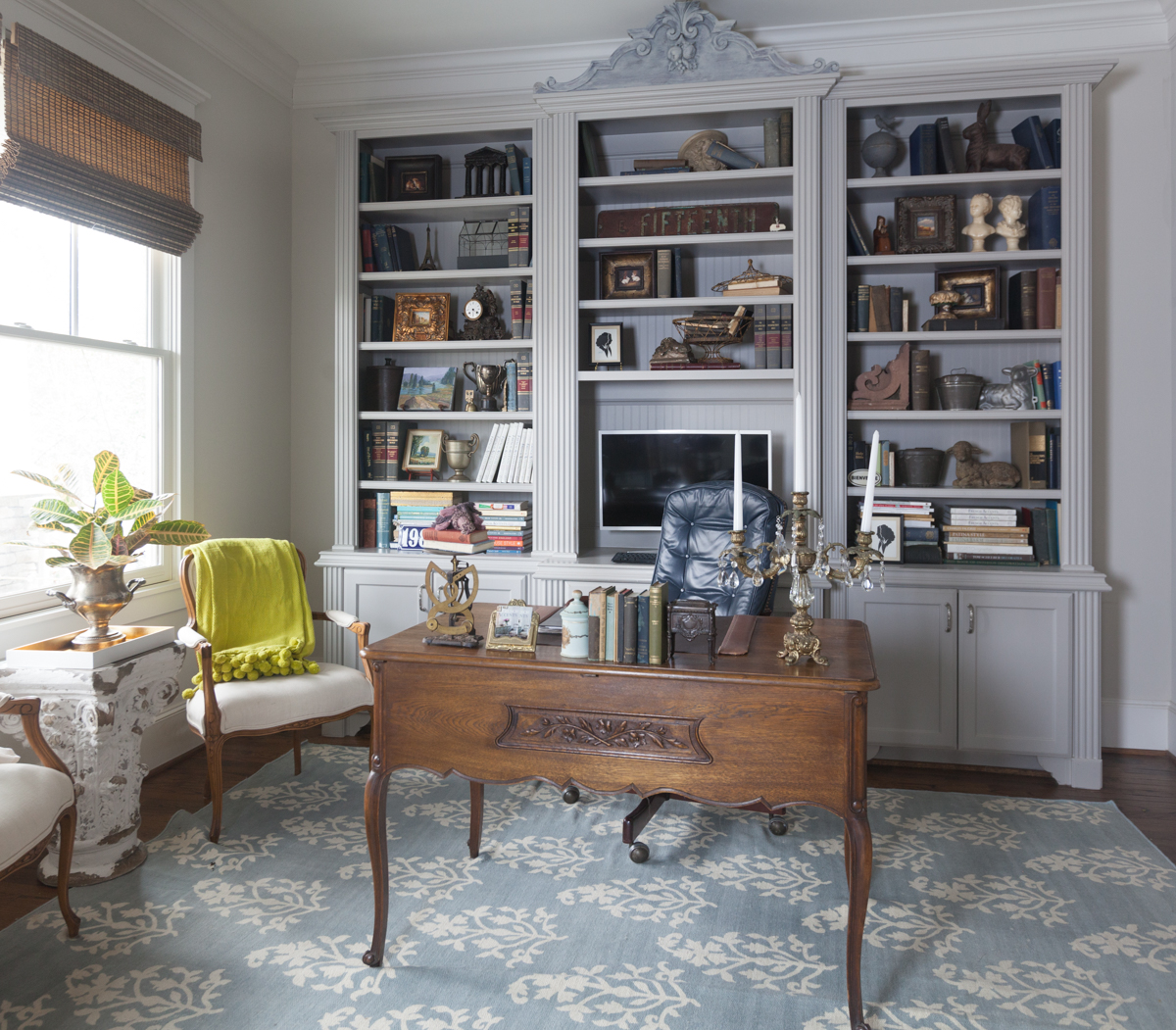 The monitor was a nice gift I gave myself, but the clean desk is an even bigger gift.