Often you don't need new furniture, they just need some new scenery.  Today's change is simply the result of moving things from one room to another. If you have rooms with similar colors and decor, the move from one room to another can be quite seamless. That's why I love to use similar colors and a mostly neutral palette for my entire house. Here's what my living room looked like last summer.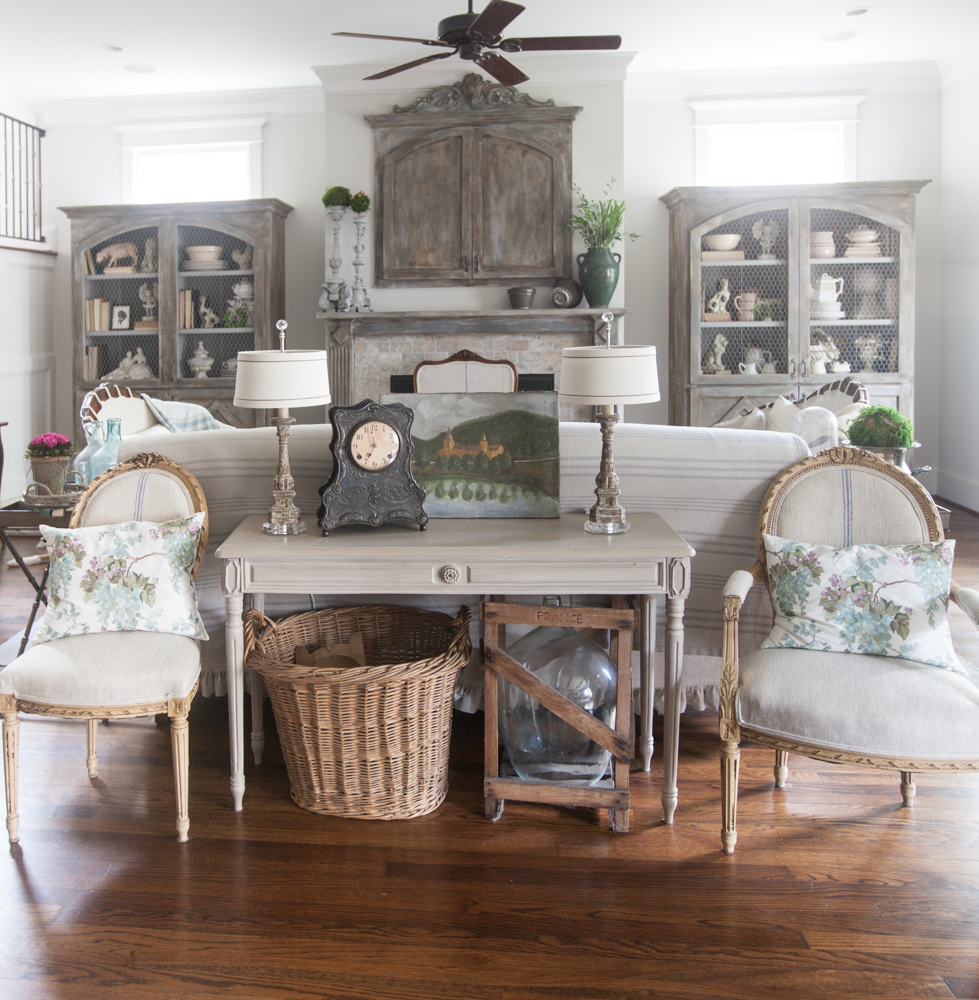 Then I added these fabulous chests from Soft Surroundings. I liked the two chests here, but my family missed the chairs. I acquiesced. The way it looks is important to me, but I really like to make sure the house makes everyone happy.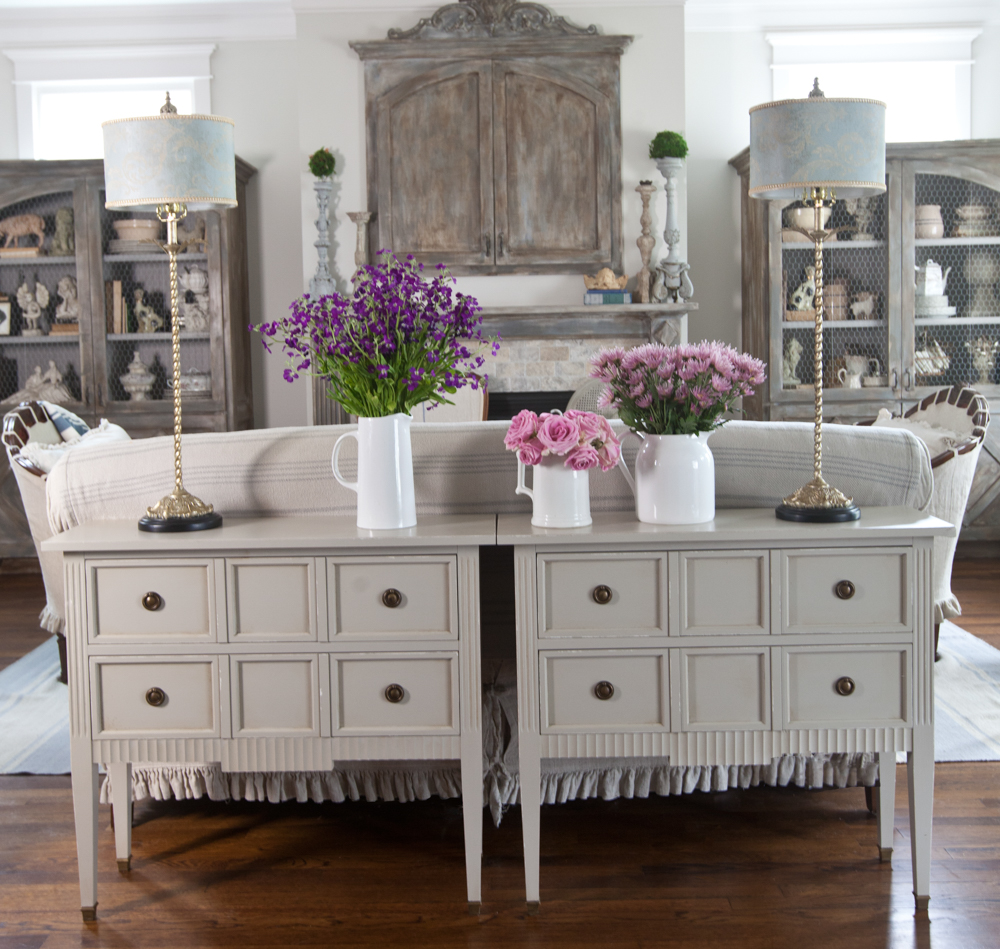 I wanted a bit more color, so I added these chairs that were in the study previously. The rug too is new to the room, but not new. See? Now my family is happy again. And since people still ask me about the windows  in this room, let me say that the cabinets are not blocking the windows. The cabinets are built in, and the windows are above the cabinets, but not behind them. There is a house about 10 ft away from our house so there's no view this direction. We added windows so the light could come in, but I didn't want to be staring at the side of a house so close to ours.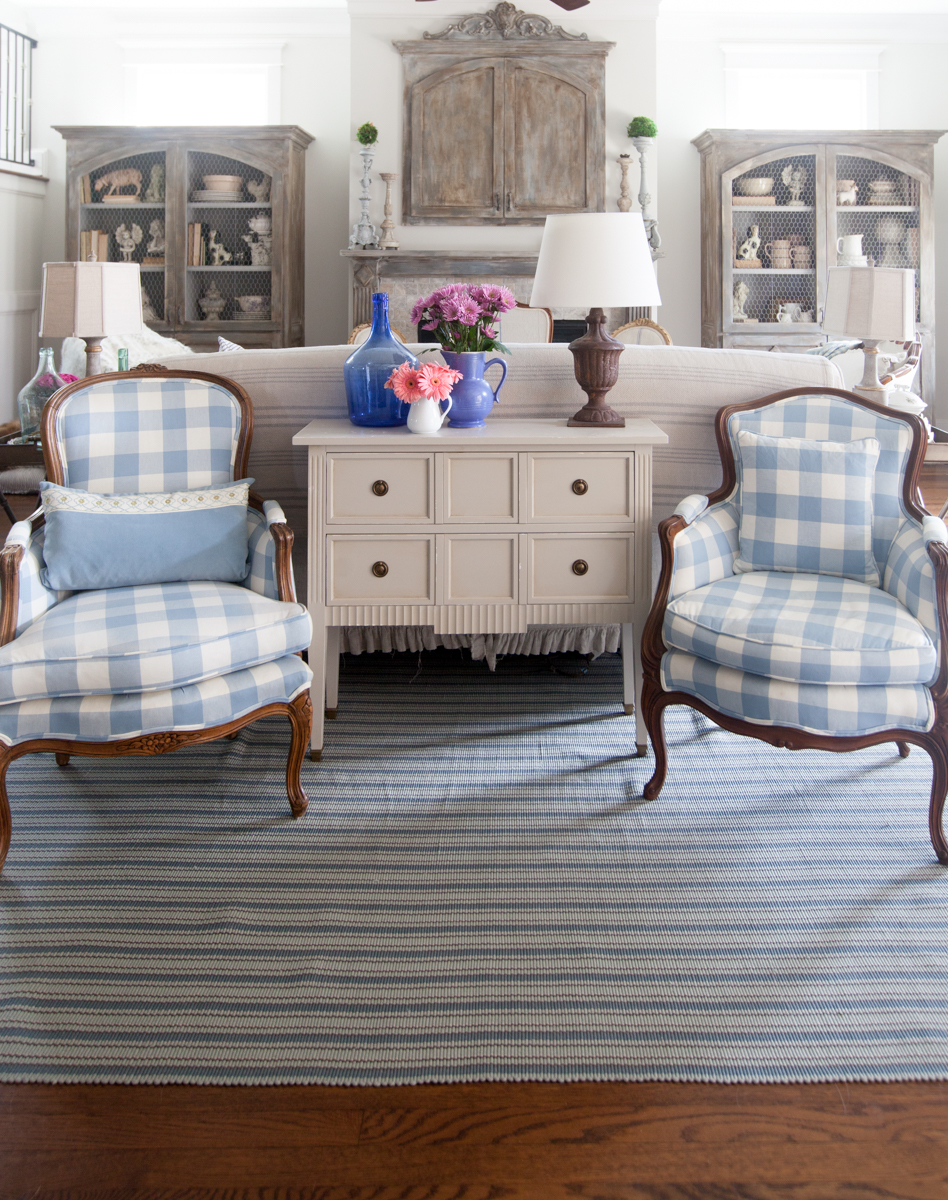 I hope you try some new things in your house. And even if you are on a budget, you can do this, move some furniture from one room to another. Or if your room feels overstuffed, maybe move something out all together.