This the final post on the DIY Network, Texas Flip N Move house I worked on. I helped the Snow Sisters decorate the house, so they could get it ready for auction.
So if you missed the other posts on this house, they can be found HERE.
Let's talk about this bedroom first. This is the master. The room was going to be difficult to work with because the window as in an awkward place. I thought maybe a bed placed in the corner might be the answer. One way to make the look come together was to place an old door in the corner. Then we moved the bed in front of the door. We hung two bird cages over the bed to make it fun. Remember we had a very low budget and we had to make it look amazing with very little money.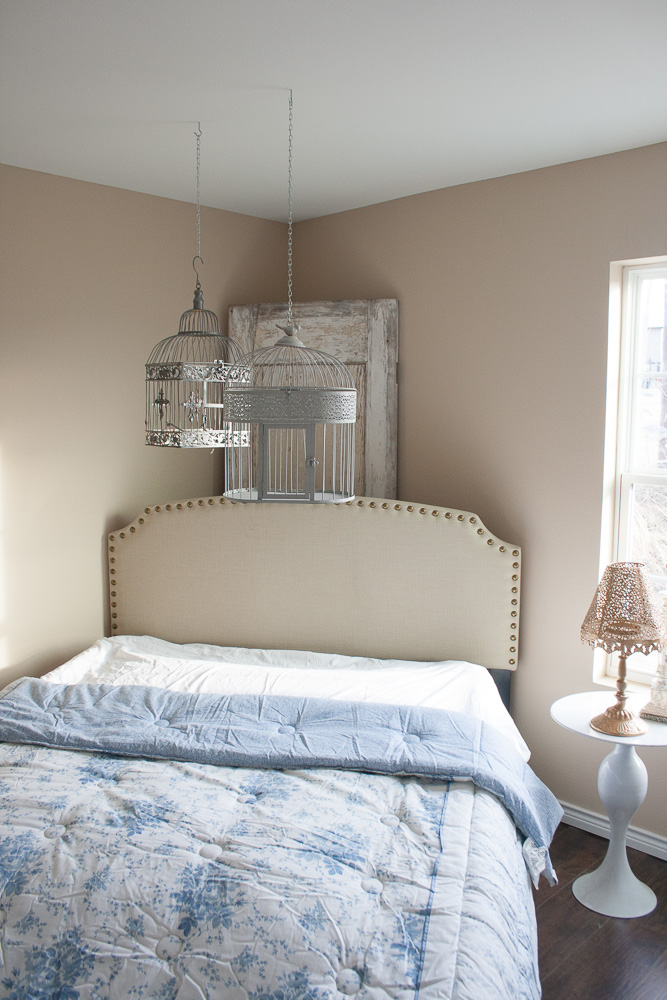 The bird cages were two different colors so I asked Evie to paint them to match. White curtains gave the room an ethereal look.
White pillows and blue and white bedding gave the room a fresh look.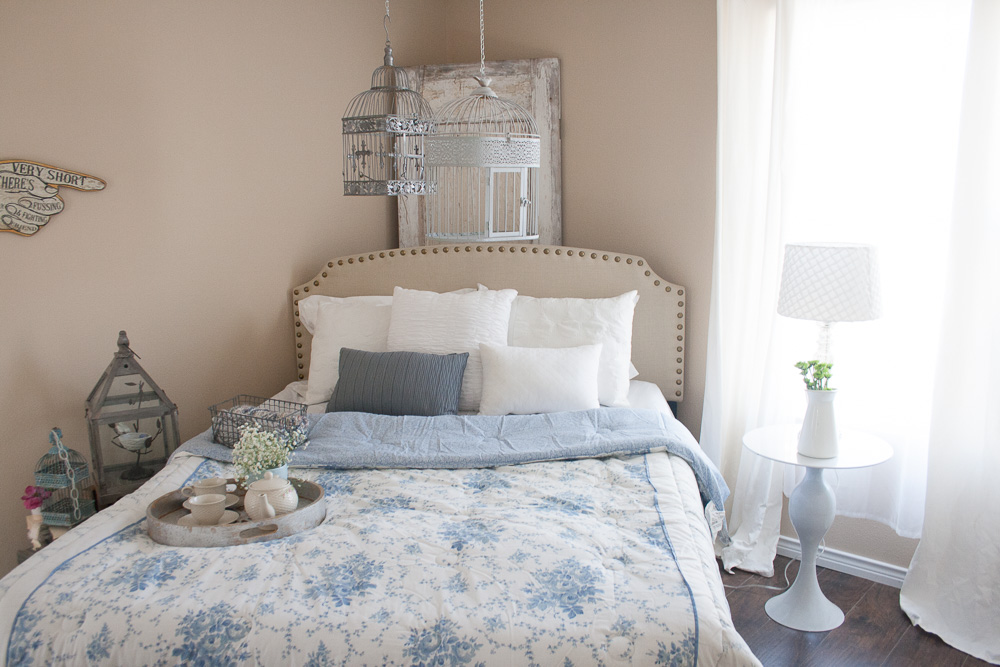 I added a few lanterns on some books and another bird cage in here for good measure.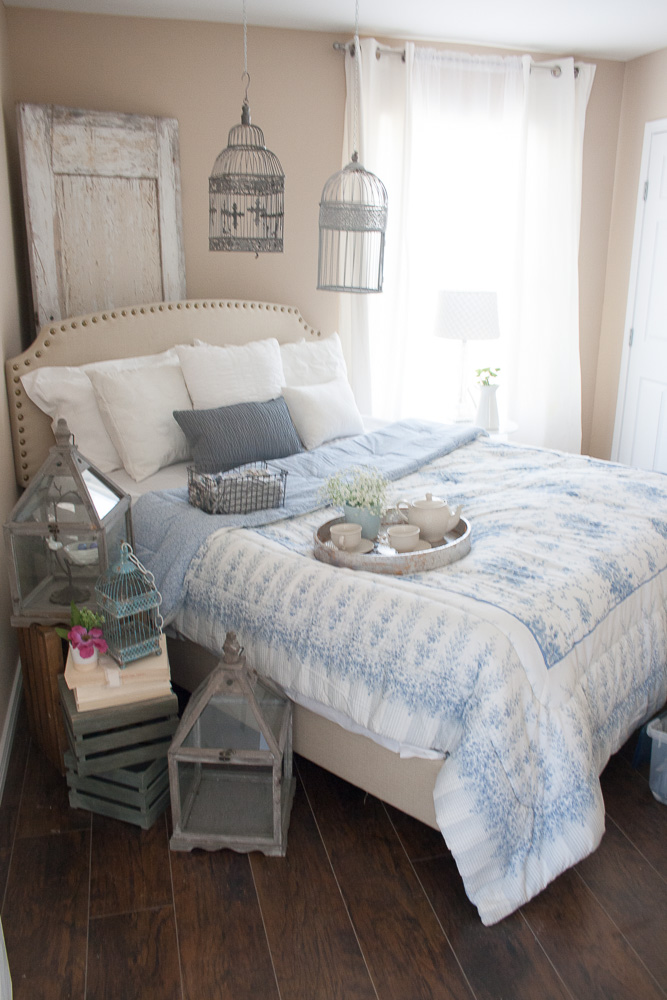 Check out the wallpaper on the wall! Okay it's not wallpaper, but a stencil the Snow Sisters used in the master bathroom. The black chandelier gave the room a fun and funky look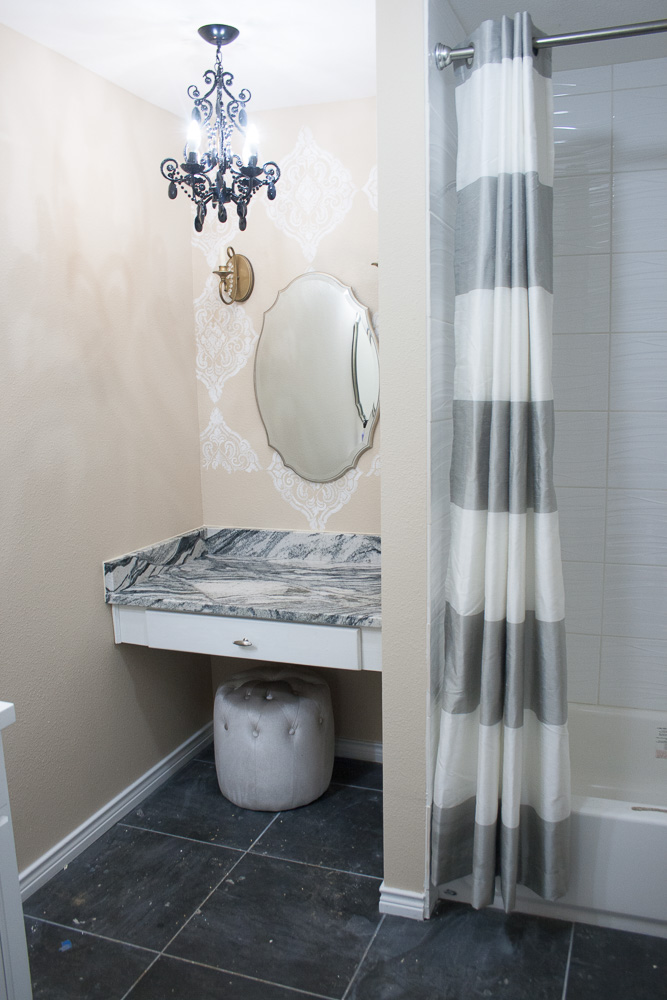 I added a little stool, then a basket filled with towels for the shower. A little tray holds some flowers and a frame. The counter top is a striking granite.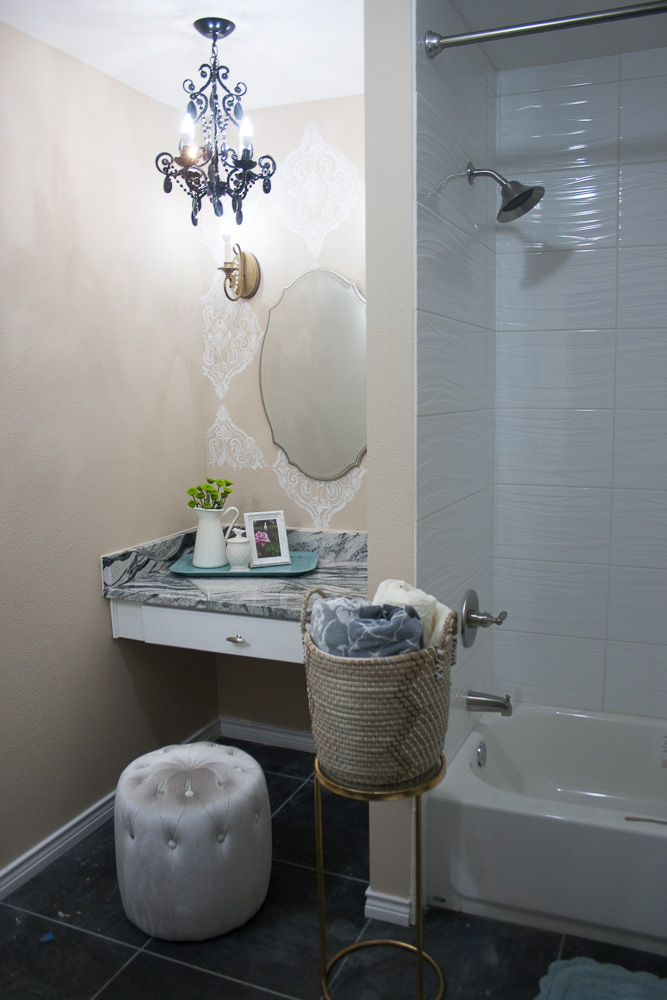 It was Wednesday afternoon and we had to leave early Thursday morning to get back to Houston. So the last thing we did for the Snow Sisters was to get this table ready for the back porch. We styled it and left it inside so they could haul it out the next morning before the auction. I was sad to miss the auction, but I had a plane to catch the next day.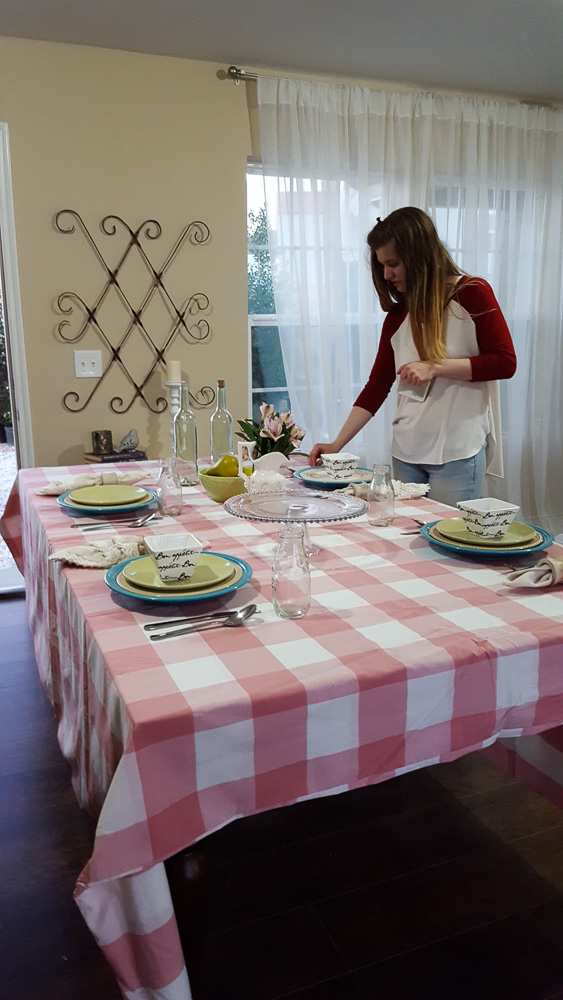 I really wanted a colorful tablecloth, but we were out of time and money. So what did I do? I found this really lovely buffalo check duvet cover and decided to use it as a tablecloth.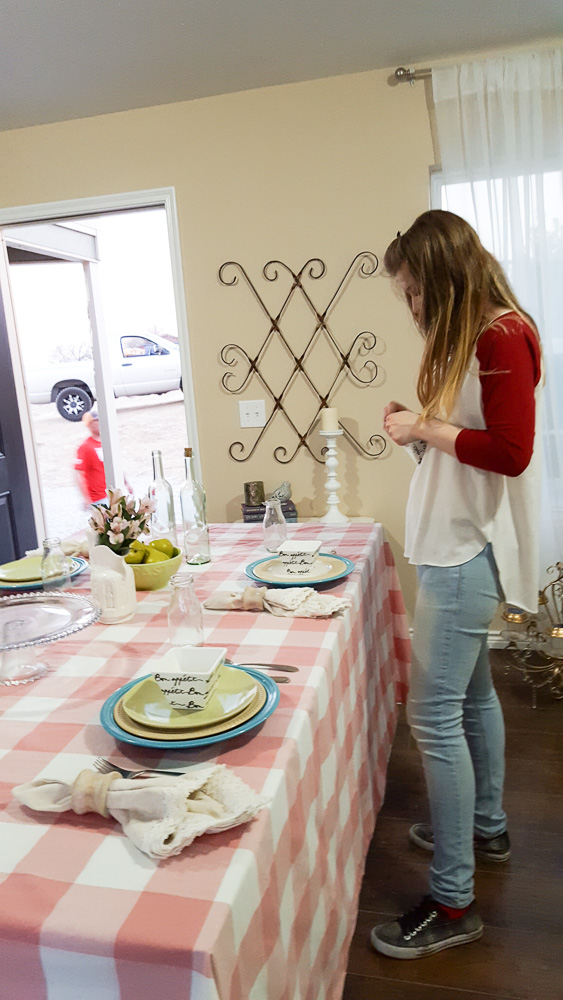 We might have been rather exhausted at this point. I have to say that Evie did a great job helping us to pull it all together.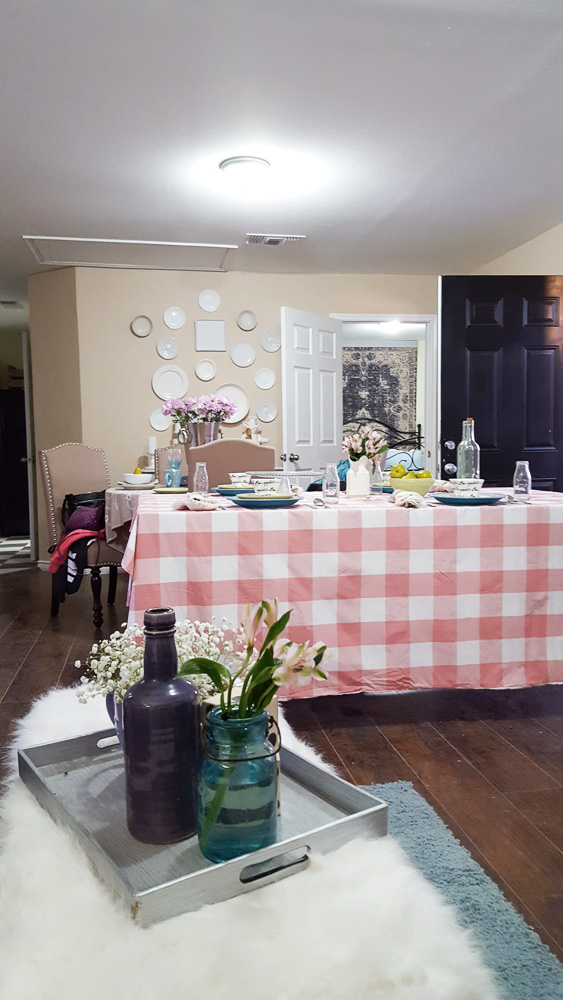 Here we are taking a quick break before we tied up all the loose ends.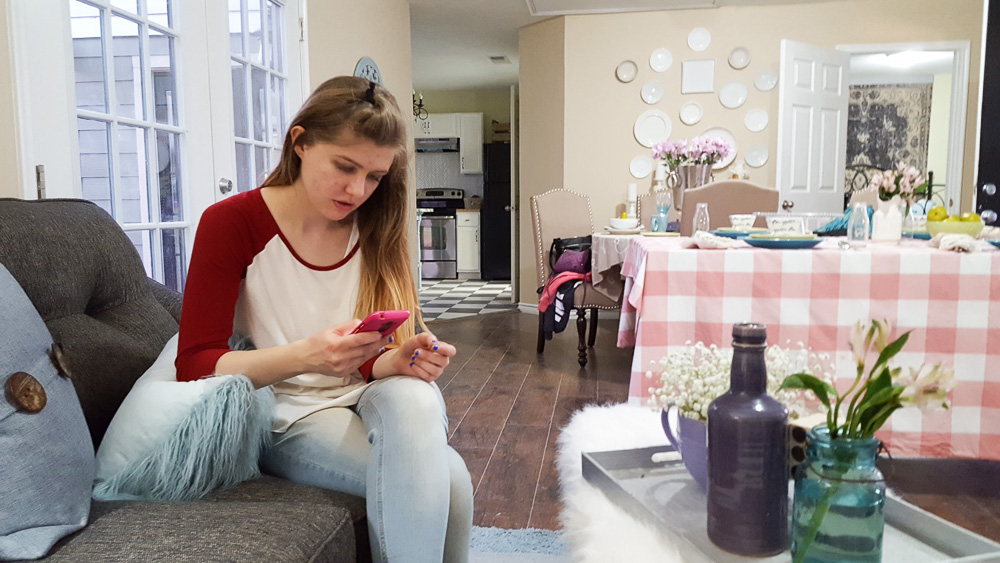 Thank you to all the folks at Texas Flip N Move for an amazing experience. Everyone was wonderful.
You can find it on the DIY Network, and the episode is called Duplex Doosy,  Season 5 Episode 10.
TO SEE MORE OF THE TEXAS FLIP N MOVE HOUSE, PART  I CLICK HERE.