Have you ever stenciled a basket? It's a bit more difficult than using it on a flat surface but it's looks great. Case in point, this fabulous Fortnum and Mason basket from London. It came like that. Doesn't it look fabulously luxurious?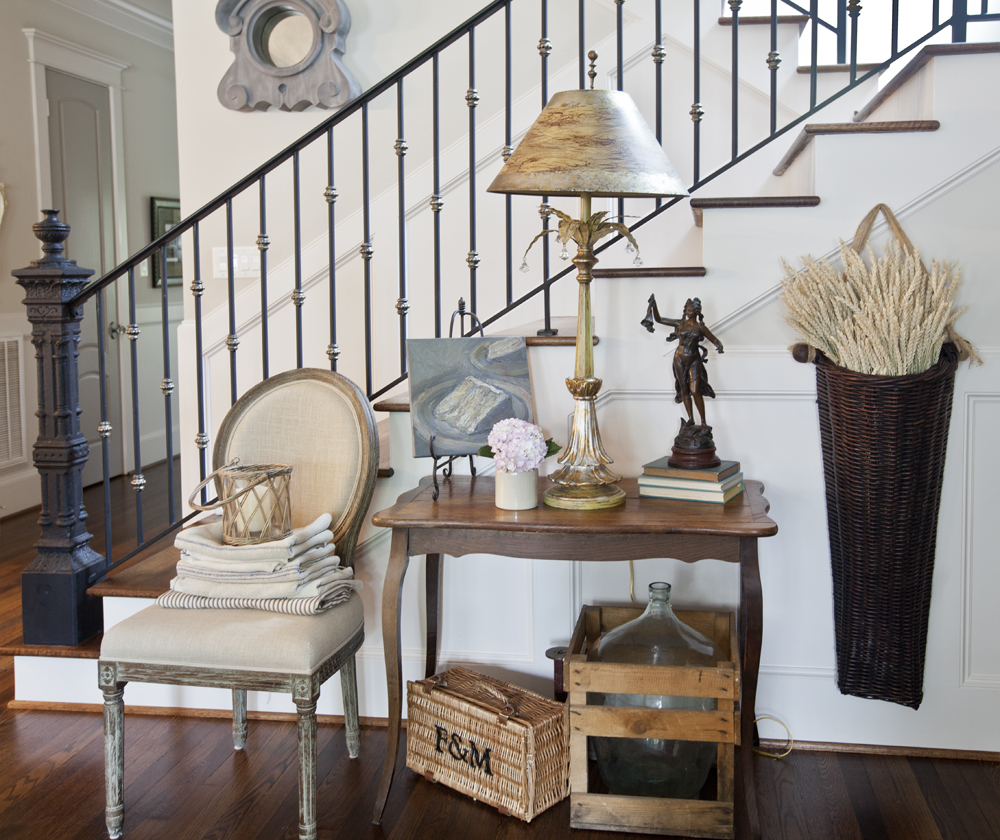 I decided to try my hand at painting my own. I taped on the stencils first using masking tape. I found the stencils at Walmart I think.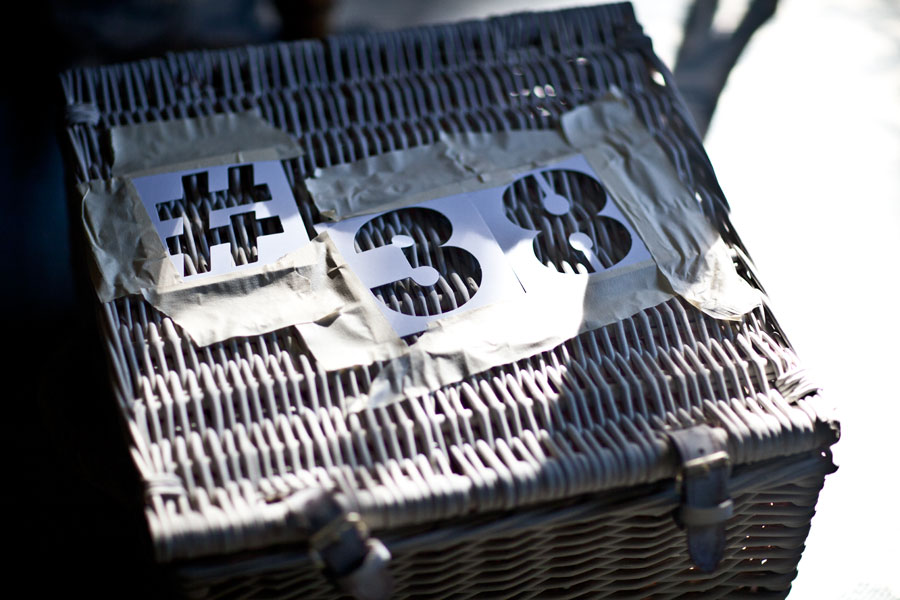 Then I used black acrylic paint. Pretty basic, right? I used a stencil brush, not a spray can.
I bet you are wondering why I chose the number 38. I have to confess I am too. I have no idea why I chose that number.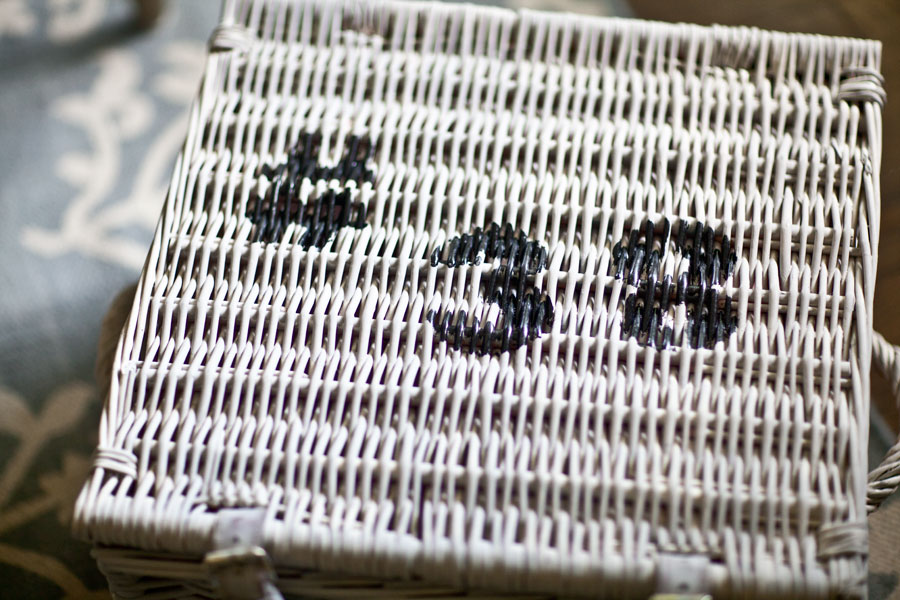 After the paint dried I removed the stencil. I put the basket on this French chair for awhile.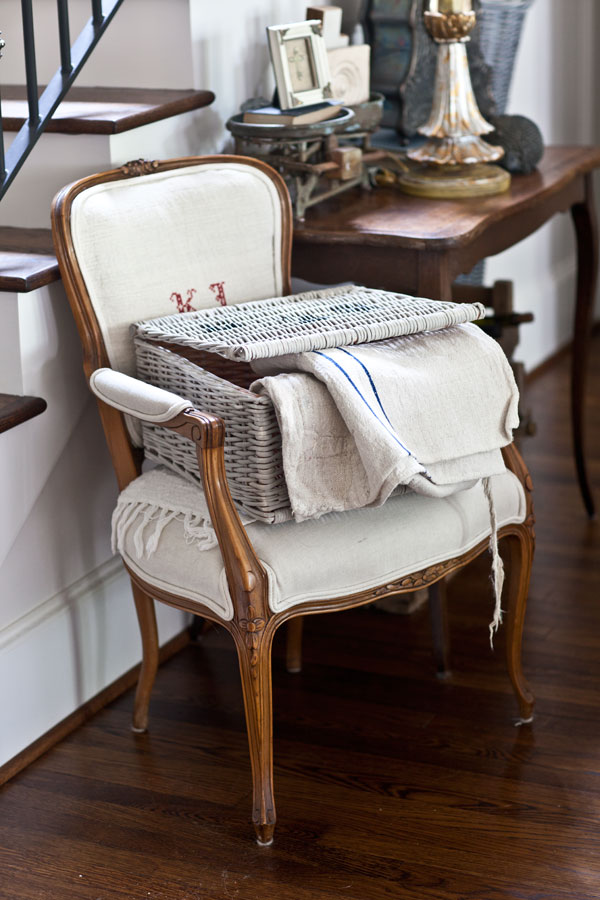 Then I had it stacked with another basket by the stairs. It did better sitting flat than on its side, but the numbers were not showing. I didn't want all of my hard work to be wasted.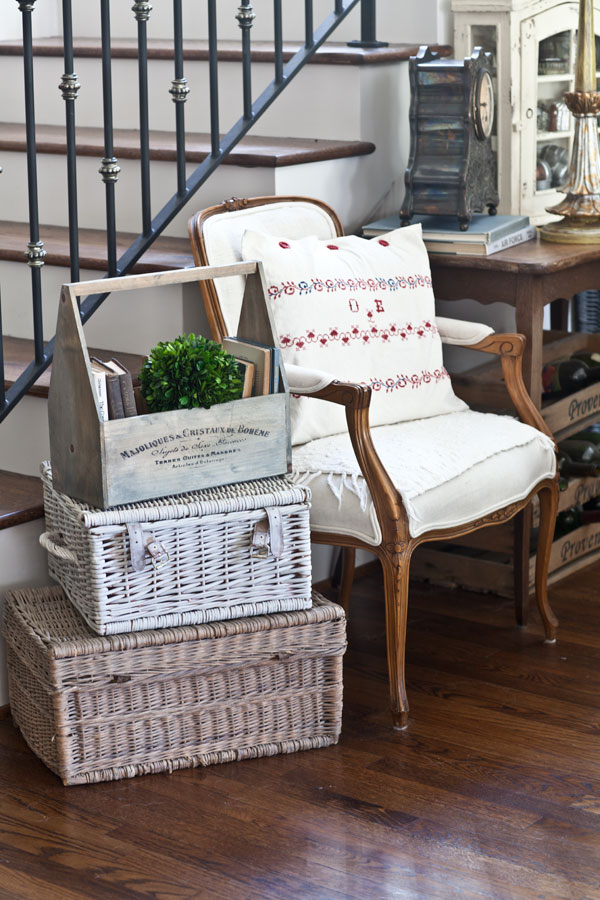 Then I moved it to the mountains and that's where it is now. Well all's well that ends well, right?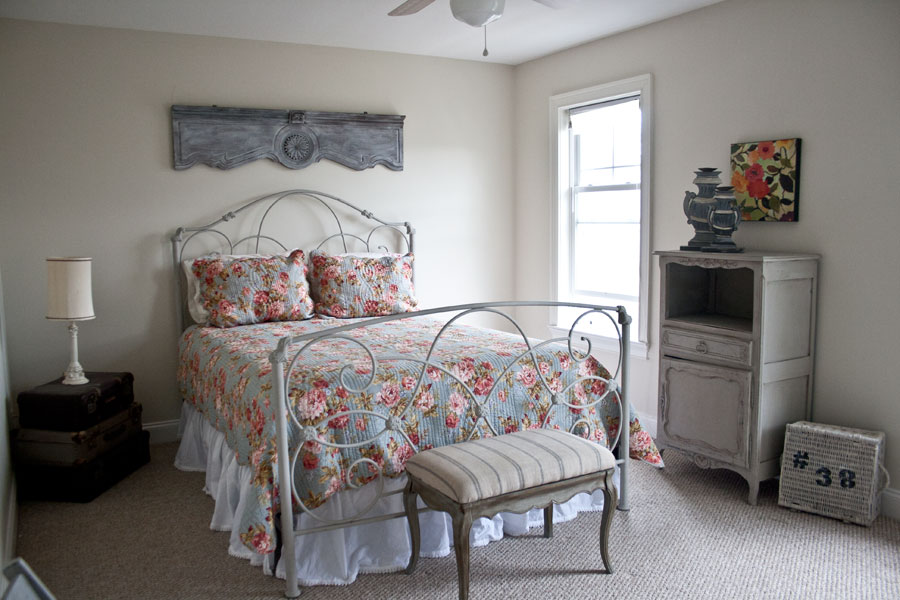 Because I get asked for sources, I have begun to do some shopping for my readers on selected blog posts. I found some baskets I adore and I have included affiliate links to those products below.
My giveaway is still going on for the rest of August. I already shipped this exact prize to the winner of my last giveaway. Every comment you leave on my blog enters you to win automatically. The details are here.